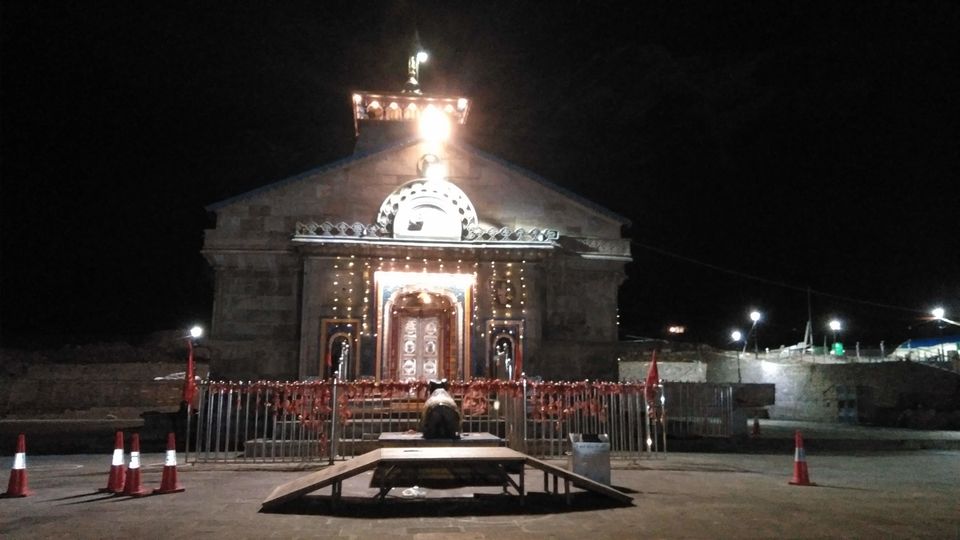 Start from Delhi NCR : 8AM
Epass for travelling at Uttarakhand checked at border.
Registered at below lihttp://smartcitydehradun.uk.gov.in/pravasi-registrationnk earlier.
Take printout or download.
Reached Rishikesh at 1PM.
Rishikesh-Rudraprayag highway close since 2 month.Unknown & so stuck at rishikesh.
So,we decided to reach rudraprayag via chamba.
A 80km extra drive to rudraprayag at not so good road.Reached Rudraprayag at 8PM. stay at Hotel Rs1200 double bed.
Total distance covered for the day: 410km
If we know earlier about the closure of highway, we can reach rudraprayag via delhi-kotdwar-pauri-rudraprayag,
which is short and good road.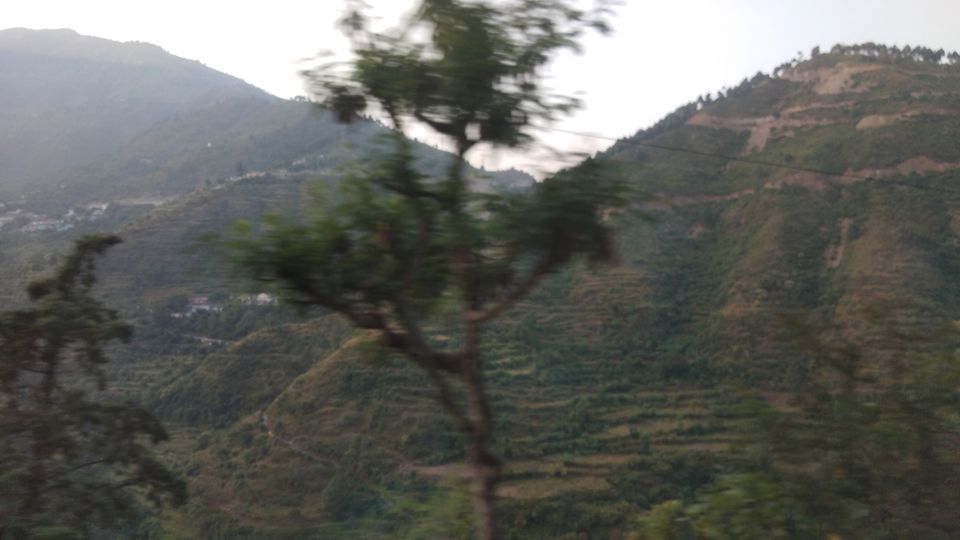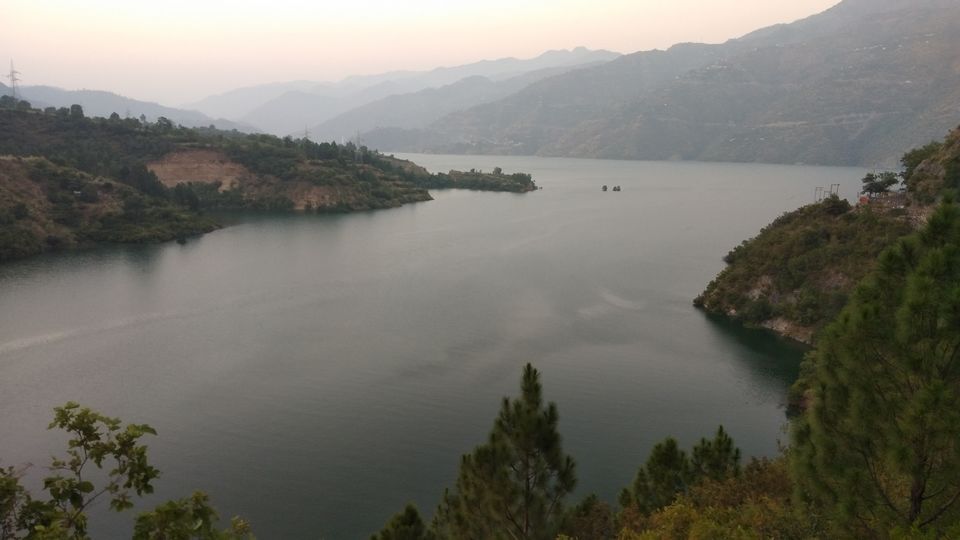 Started from Rudraprayag at 7.30AM for Sonprayag - 75km. Started with good road but last 35km road to sonprayag is horrible.It takes around 3hrs to travel the last strech.
Sonprayag is the last motorable road for vehicle coming from outside. Reached there at 11.30AM.
Separate registration is required to visit Kedarnath Temple.Register in below link.
https://badrinath-kedarnath.gov.in/
Registration is for limited persons,so register early is advisable.
You can go without registration also but you may face difficulty and wastage of time as you may have to wait at sonprayag till 3PM after which they normally allow all.
Once they allow,you can sit at local trekker and travel to gaurikund 4km @Rs.30.
You can also move without registration,as i found no checking of it anywhere.just you have to give last 5digit of registration which you can give of epass of uttarakhand but it is not recomended.
Everywhere you will find written that trekking route is 16km but it is actually 19-20km and more you reach top, more it will be chilling cold.
We started trekking at 3.30PM. This trekking route is steep and after first 5km,daylight dims.
After next 6km temperature reaches 2 degree celcius at around 8PM. It was chilling cold.We are prepared though but few are not.
Those who are not prepared,stayed on request at small shop,makeshift home,tent of staffs etc. No option of homestay,guest house,hotel on trekking route.
We bring some liquour for this purpose.We take some light dinner with dal,roti,rice,alu sabji at little makeshift restaurant and start again.
Reached Kedarnath temple at 11PM. It was freezing cold at -3 degree celcius. My dream was to view kedarnath temple at night, so we move straight to temple. It was full moon and view of Kedarnath temple is majestic.We stayed at temple area half an hour and started searching for stay for overnight halt. Quite a few hotels available around temple to accomodate 1000 people max. Somehow we found a 3bed room and stayed at Rs1000. They provide heavy quilt and we rest in warmth.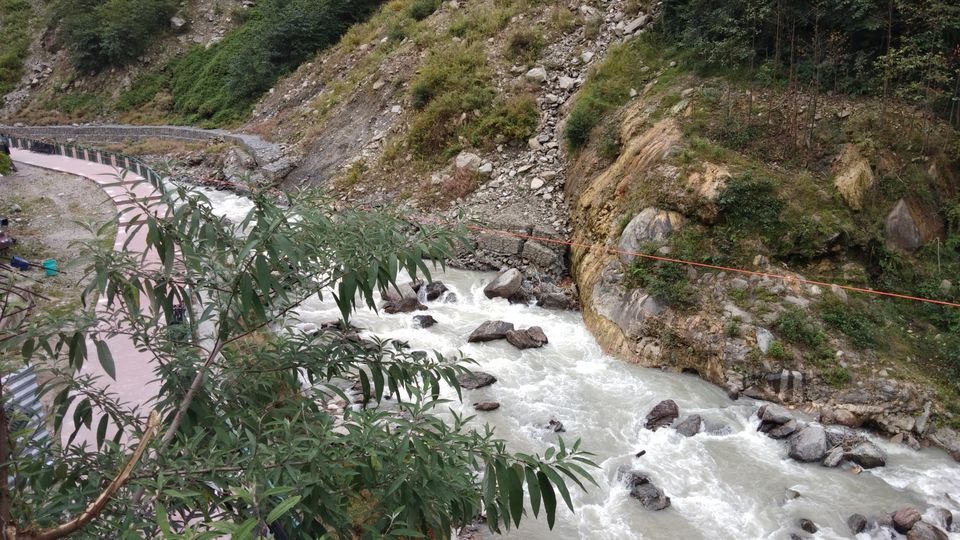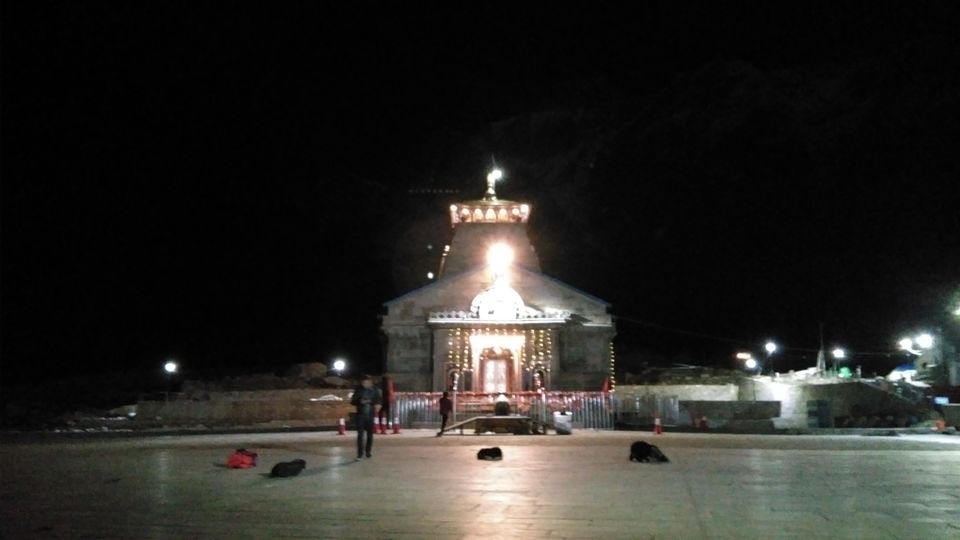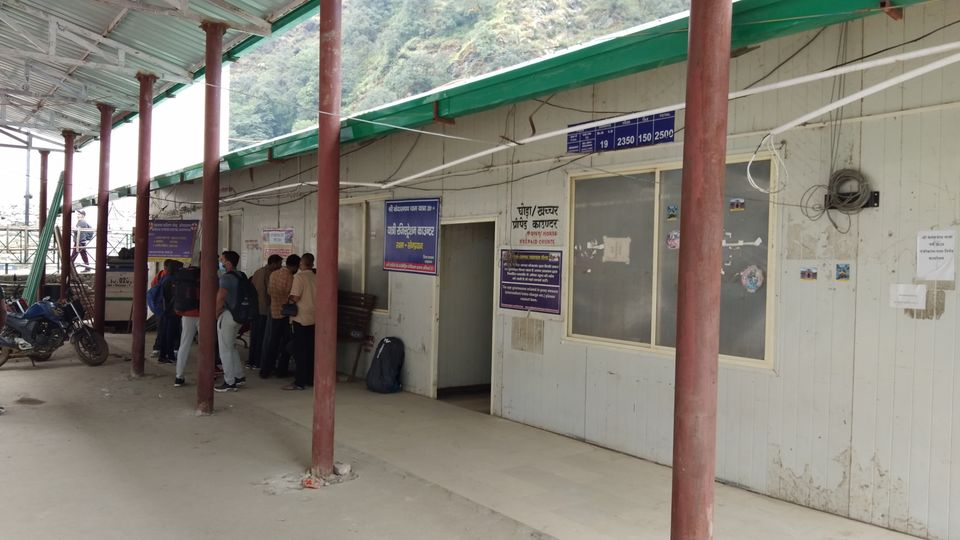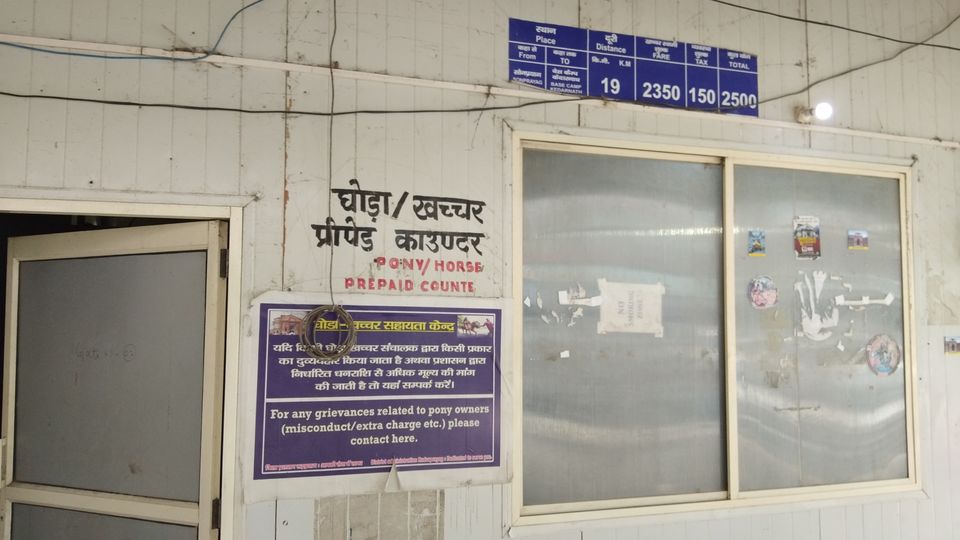 Early morning,we get ready and visited temple. We were mesmerized of the view in the morning.
Stay around 1 hour at the temple. Entering inside of temple is not allowed now,so we have to peep inside door to get a view of almighty.
We started tracking back through beautifull valley.
We took lots of shortcut avoiding main trekking road through down hills.
This shortcuts are bit risky and lots of people slips in it but it cuts around 2km in trekking.
Reached gaurikund around 3PM. took shared trekker and reached sonprayag.
We plan to drive back till sun sets and we halted at phata for overnight. 16km drive of 2 hrs.
Very few and below average hotel at gaurikund,sonprayag and huge rush of car and jam at 2-3 km of sonprayag,so better to move to phata as it saves around 2 hrs for next day journey.
Good double bed room at Rs1000 at phata.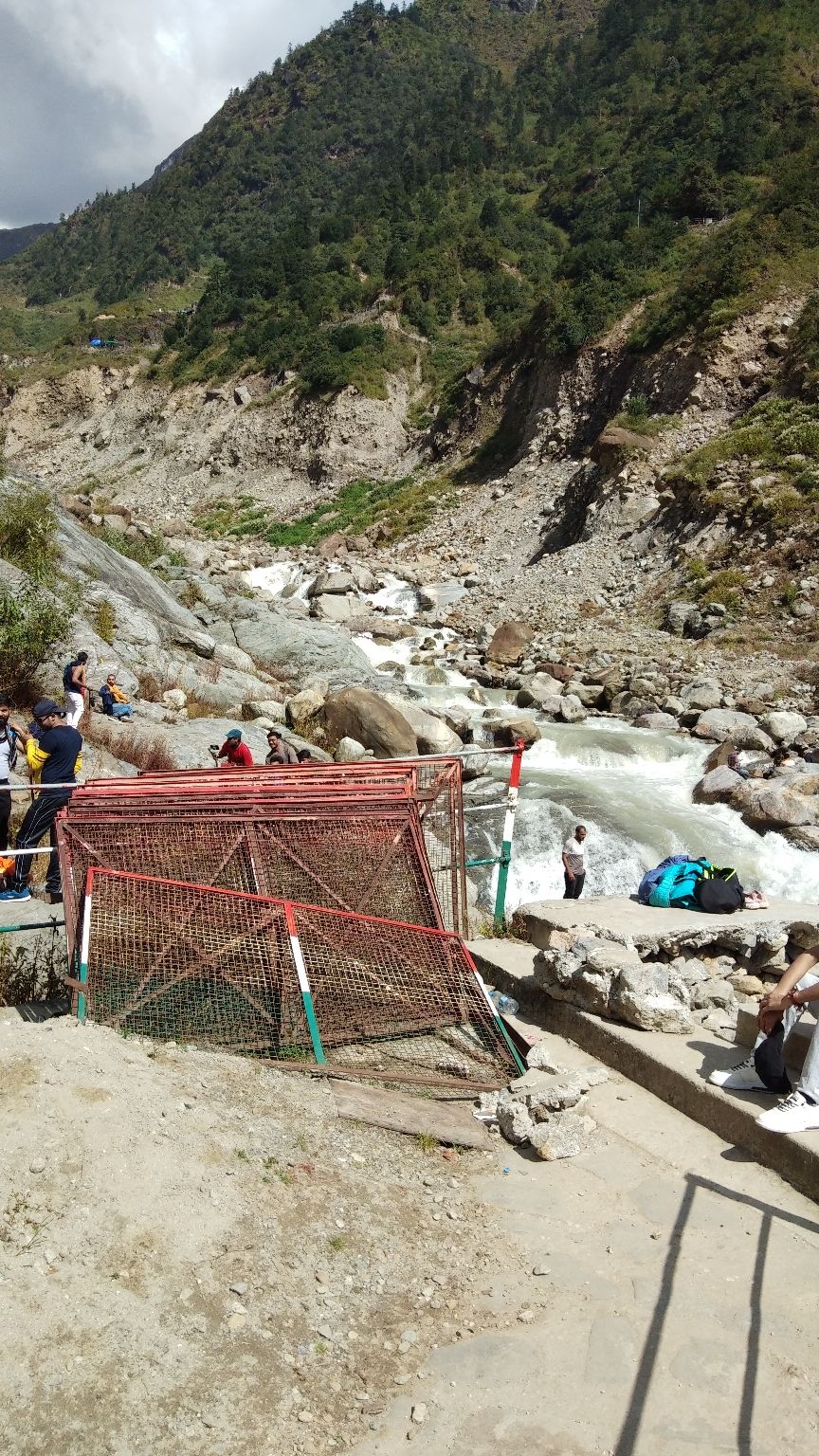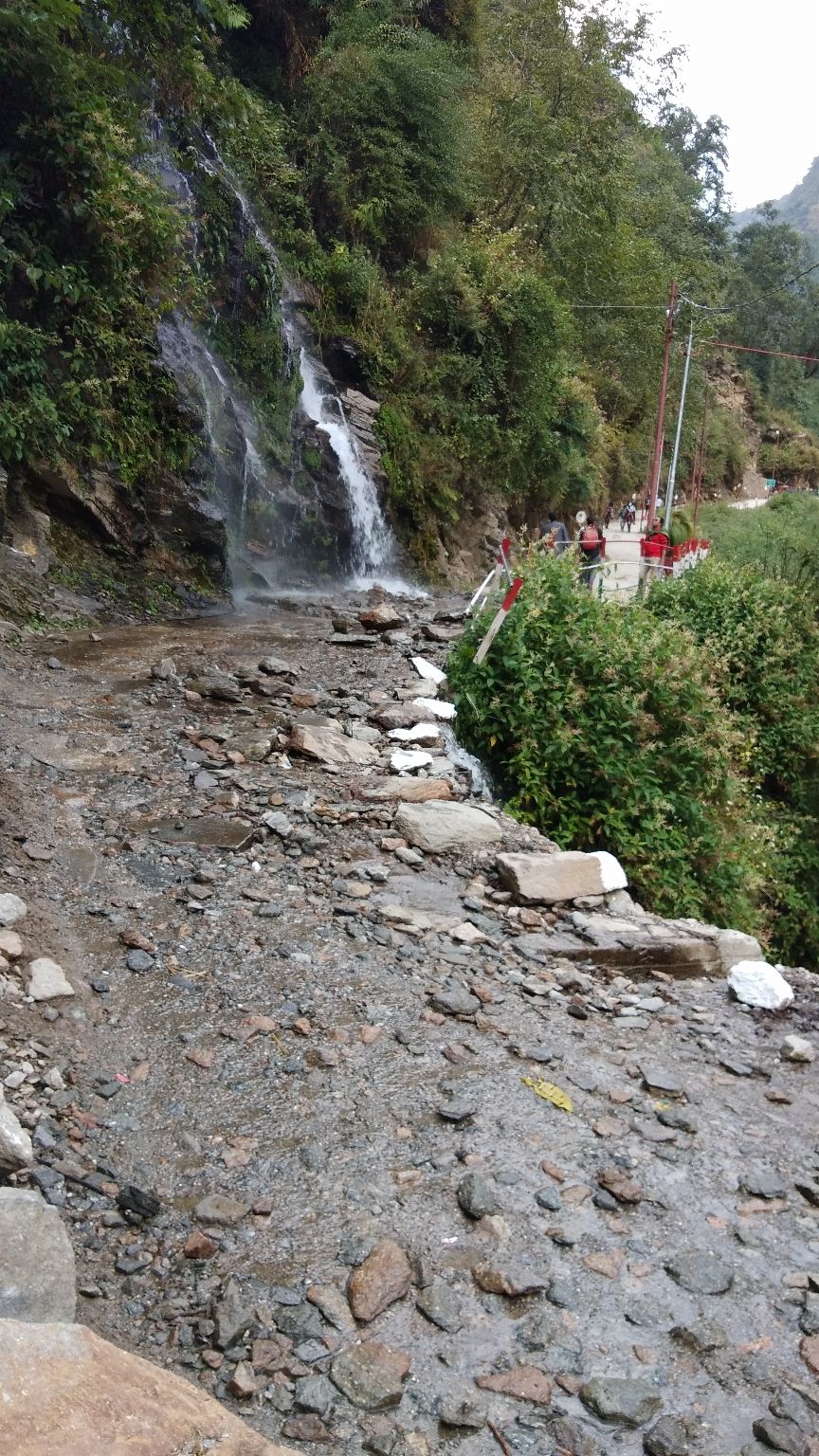 Day of drive and drive to home. Home is 420km from phata.
Started at 8AM,drive through beautifull pauri hills and reach home at 8PM.
Highlight:#########
1)Carry good cash at hills.
2)Online epass registration for uttarakhand.
3)Online registration for Kedarnath temple.
4)Rishikesh-Rudraprayag highway close. So,take kotdwar-pauri highway for easy travelling.
5)Keep tyre pressure at 35 and stepny ready.
6)Fine of Rs200 for not using mask on route in uttarakhand.
Temperature check at sonprayag once.
7)Temperature is -5 degree celcius at night in temple and occassional rain is common. Take proper dress for the trip.
8)Keep some paracetamol and medicines for cough and cold.