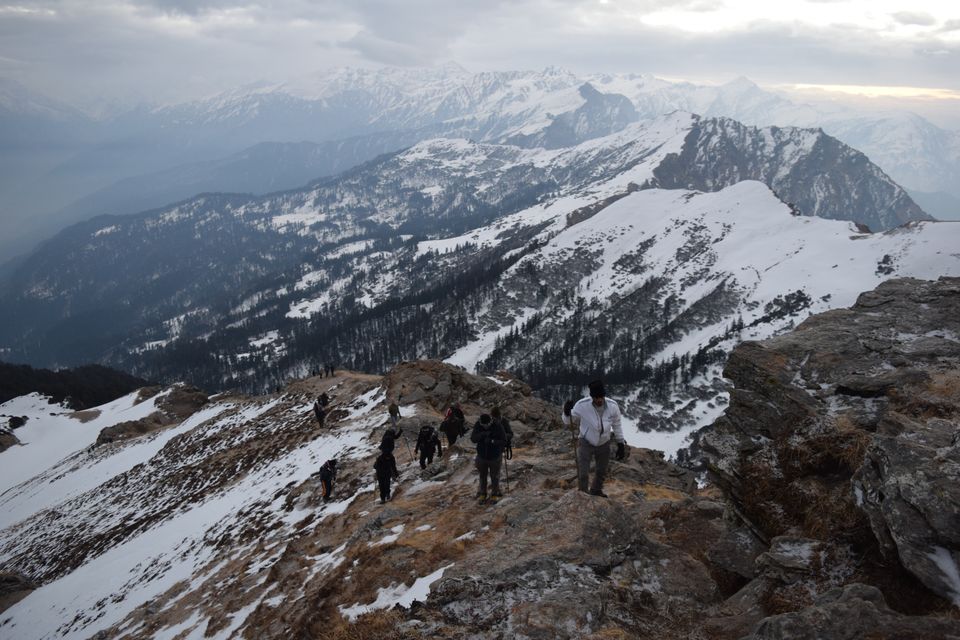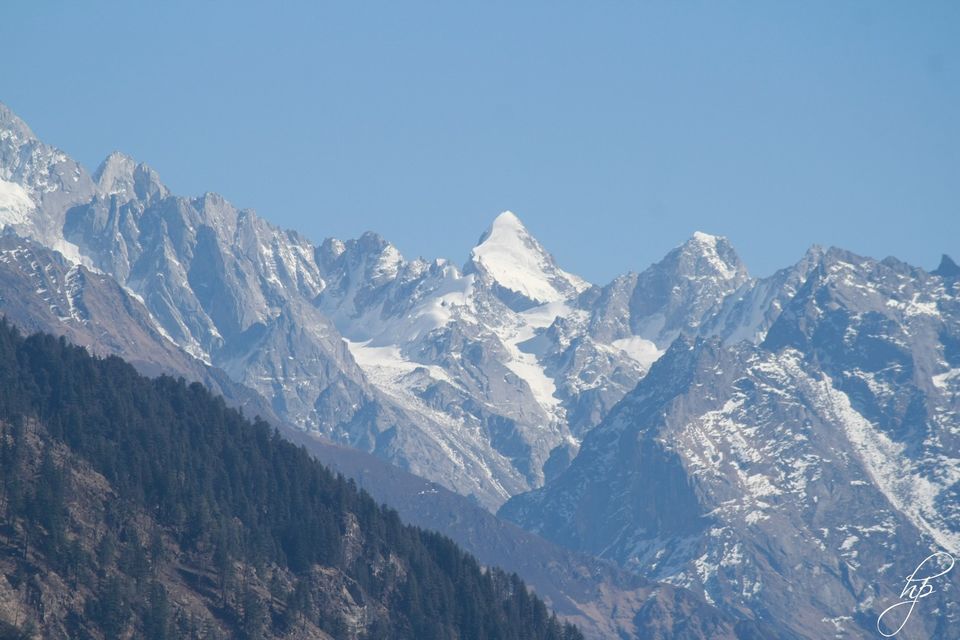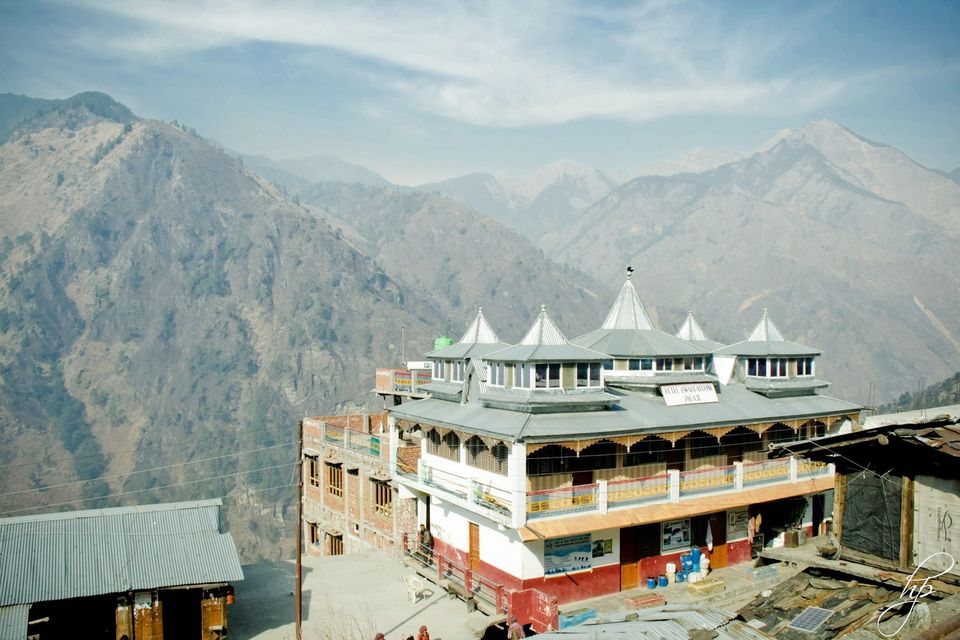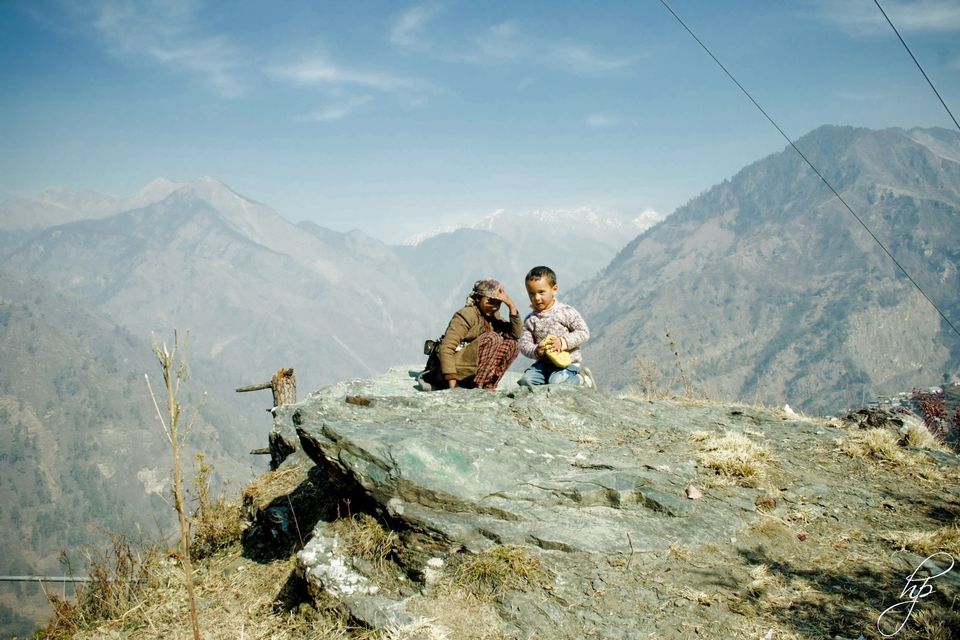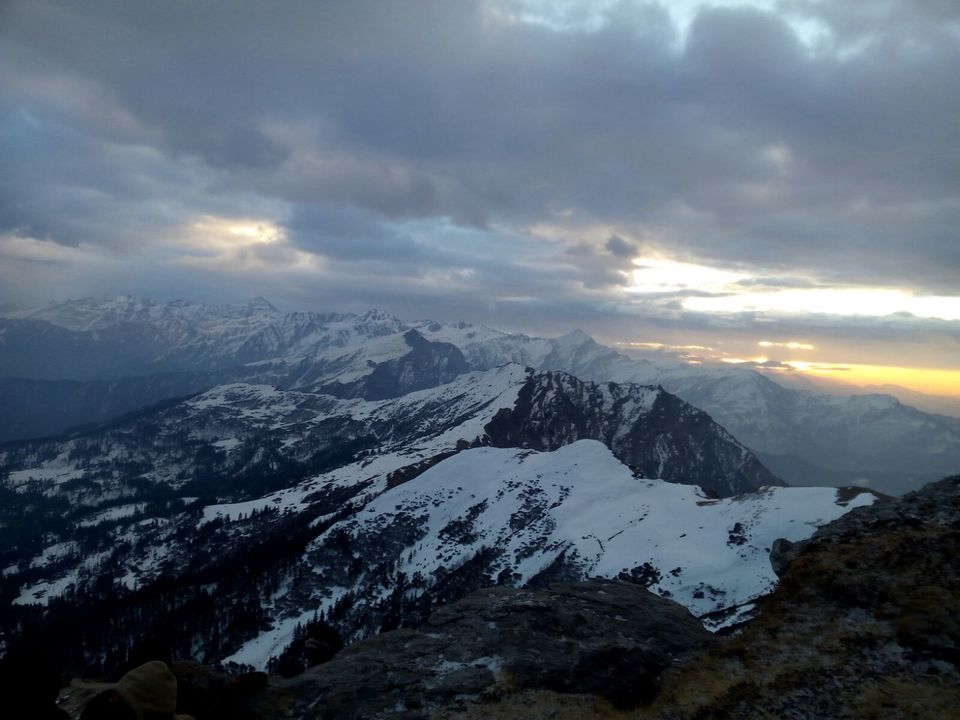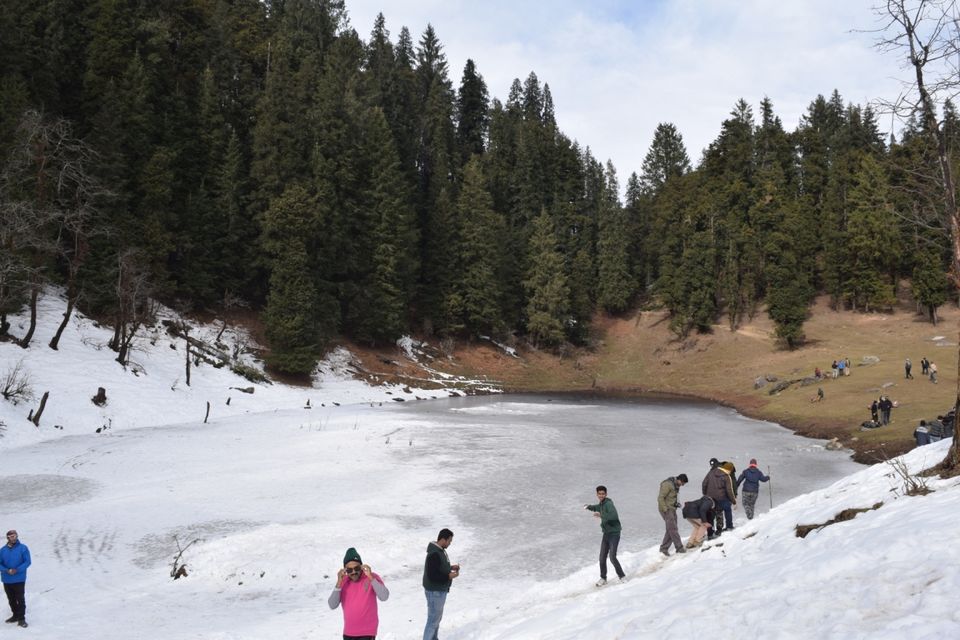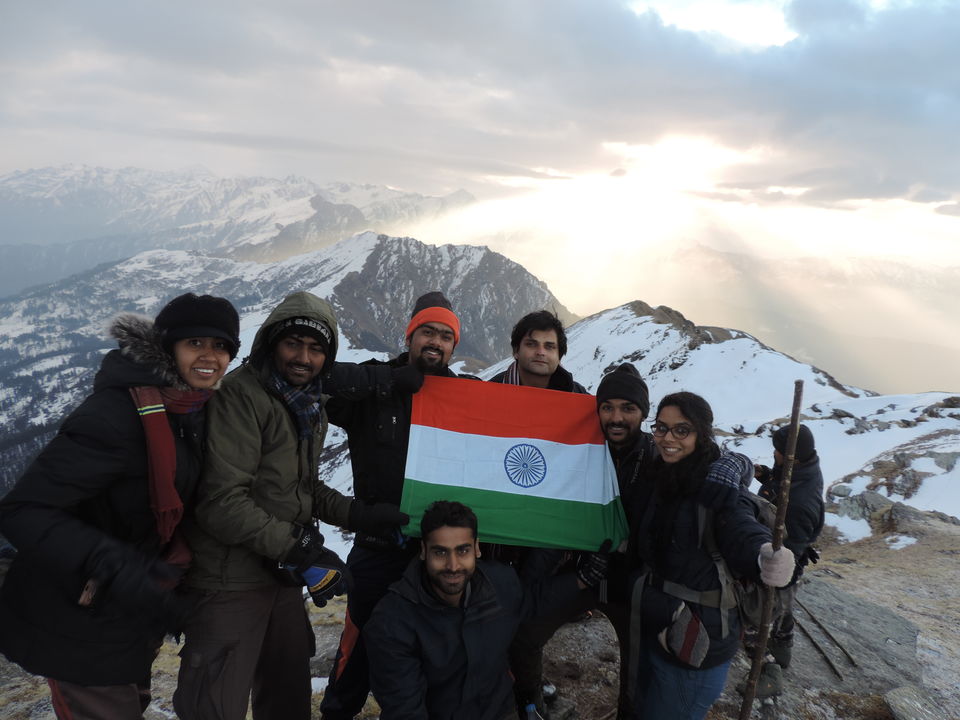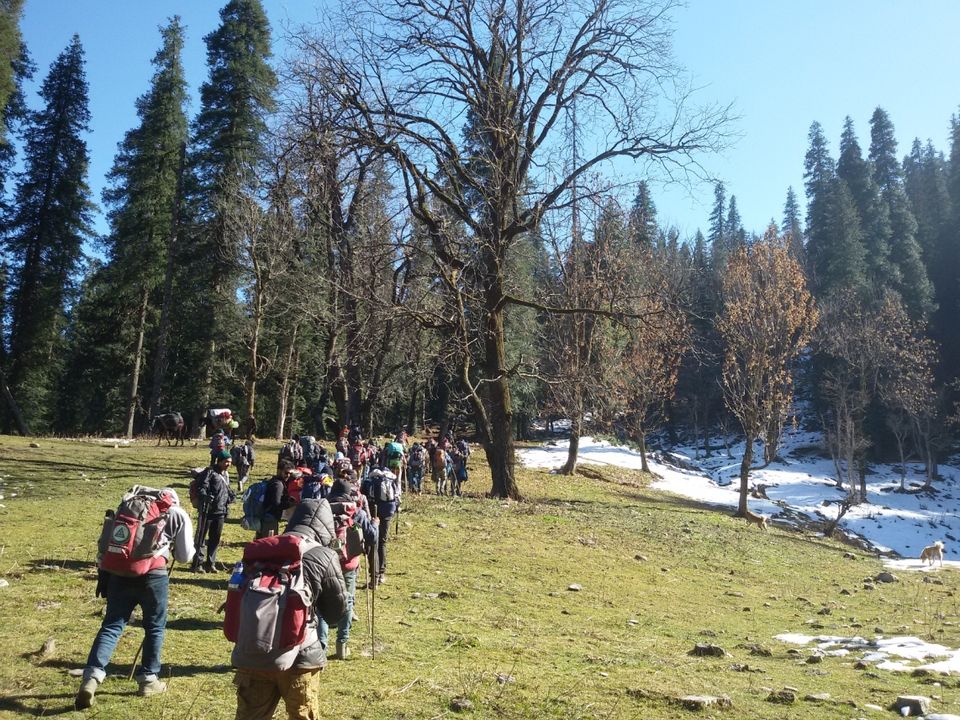 After months of planning & days of excitement I reached to Sankri, the base camp which is 200km ahead of Dehradun in Uttarakhand. As it was my first Himalayan trek, I decided to do it through Youth Hostel Association of India (YHAI).
Day 1 : At around 5.30 PM, I reached Sankri & was awestruck to see the beauty of nature. The camp was situated in an open area of village & was surrounded by mountains. Snowy peak of Swargarohini was visible from the camp. For a snow lover like me, it was a great pleasure to witness a snow mountain for the first time. It was Tea time. After showing our medical certificates, keeping our rucksacks in our respective tents & freshning up, I reached to the dining area to have tea & there I met my fellow trekkers from all parts of India. At night, temperature declined to 2 or 3 degree celsius & after enjoying bonfire, we all packed ourselves in our sleeping bags.
Day 2 : Light sound of songs, a cup of Tea, chit-chats with new friends, & a beautiful sun rising from behind the mountains....what else can be a better way to start a wonderful morning?? After a healthy breakfast, it was the time for our acclimatisation walk with our trek leader. We walked around the village & its famous temple. We played many games & clicked selfies. This walk was just to get adjusted with the climate, so that we can prepare ourselves for the trek.
Day 3 : My rucksack was ready. We were provided packed lunch & snacks & given a trekking pole. Here, my first himalayan trek was started. Our next camp was Juda ka Talab, 4 km away from base camp. I remember the moment when we got snow trail for the first time in our route & I touched it with my hands. That feeling, can't be expressed in words. That was our lunch stop. When others were having their lunch sitting beside the snow trail, I, with some of the crazy fellows (crazy for snow) was busy in playing with snow & clicking pictures with it. Finally, at around 3.30 or 4PM, we reached Juda ka Talab camp. Frankly speaking, it was a tough walk for me & by this time, I had started feeling tremendous pain due to a corn on my left heel.Thank God, I had kept a pair of slippers & I put it on. 
Tip : Keep a pair of slippers with you so that you can wear it around campsite to avoid cramps & leg-pain.
By this time, we had only snow & pine trees around us & we all were searching for a place where we can find maximum sun-rays. At the time of sunset, this camp looked marvellous. Peaks of all the mountains surrounding us were turned Golden by the reflection of setting sun. I was sitting on a small rock near my tent & was wondering, why did I join this trek so late! After a tasty dinner, we enjoyed Bonfire. All the pains were forgotten. Cold weather, songs in loud voice & a sky full of stars......all these were a treat to the senses & soon at around 10 PM, we settled in our tents to get some sleep.
Day 4 : After taking packed lunch, we left the camp. At a steep climb of half kilometres from the camp, we found JUDA ka TALAB. This is what I had watched in many videos of Kedarkantha trek but witnessing it in real was a great experience. How would you feel when you know that there is a lake just beneath you & you are standing on it? Its just a layer of frozen ice that keep us safe. Previous trekkers told me that some of them from their batch were standing in a group on the 'Talab' to get some good pictures & suddenly, a part of frozen ice cracked & they all ran away to the shore. We too got many pictures clicked but we were lucky as nothing was cracked. Here, we all were in a mood to play with snowballs & we played like kids, making balls & throwing it at each other. After spending an hour, we left for our next camp, LUHASU Camp. I dont know how, but trek became easy for me, when it gradually turned into Snow trek. Many others were finding it difficult to adjust their footsteps on slippery snow but I found it easier than a rocky climb.
Tip: Rucksack must be chosen very wisely after checking its fitting on the shoulders & back. If you are not comfortable with your rucksack, you won't be able to enjoy the trek fully. 
At around 2.30PM, we reached Luhasu camp. From here, we could see our destination, Kedarkantha. Here, we had our dinner at 6PM only & at around 7PM, we were instructed to get into our sleeping bags because next day, we had to leave for the peak before sunrise. My excitement was really high as the D-day was near. I was unable to sleep the whole night.
Day 5: We got up at midnight, & after breakfast of boiled eggs, we left for our destination at 4 AM. It was dawn with snow-covered mountains around us, shining gracefully in the light of glittering stars. We had taken out our torches. Wind was so cold that it seemed to tear my cheeks. We had to fix our foot-steps firmly on snow because a small mistake could bring us down to about 100-150 feets. Everything around me was so wonderful. I was feeling that I have reached to the world of "Game of thrones" & I am a Stark. We were told by our camp leader that we would be fortunate if we reach to the peak before sunrise because the view of Sunrise from kedarkantha peak is heavenly. And finally, after a wonderful climb of about 3 hours, we reached at the peak just at sunrise.
Do you know the meaning of "biting cold"?? I didn't know it, untill I felt it at the peak. I wanted to throw off my wet pair of hand-gloves & socks but NO ! It was too difficult to put off my gloves, even for clicking a selfie. You can imagine the temperature when drinking water in our bottles was turned into ice. The view from the peak was incredible, wondrous & so on (I wish I could add uncountable adjectives to describe the beauty of snow mountains). I was still feeling that I am in a dream & I dont know when my eyes became moist. Yes, I felt tears rolling down my eyes & the reason was unknown to me. So many thoughts were crossing my mind & I could hear my friends' voice in the background asking me, if I am okay. Well, that was embarrassing & till date, my fellow trekkers tease me for that. We spent an hour at the peak, clicking pictures, making videos, congratulating each other. A very surprising thing was that there was network signal at the peak. We didn't talk at our homes for so many days because of unavailabilty of network in all the camps. So, many were busy in contacting their beloved ones, updating fb status etc.
Tips:
Mobile battery should be saved till reaching to the top so that you can inform your family about your achievement. Contacting them from 12500 ft. is an amazing experience.
One must carry a small sized bag in which water bottle, snacks, extra pair of gloves & socks & camera can be kept.
You must cover yourself in at least 5 layers to protect yourself from cold winds at the peak.
After spending enough time at the peak, we were ready for snow-sliding. Yes, SNOW-SLIDE !! This was a real surprise when we enjoyed 25-30 Slides to reach down to Luhasu & then, after lunch, we headed for our next camp, Hargaon. We reached Hargaon by evening. Faces of all the trekkers were shining. After all, we had completed our summit, successfully. After dinner, we all got back to sleep & to have sweet dreams of the marvellous peak. 
Day 6: Now, it was time to return to the base camp. The more we were heading towards Sankri, the more we were getting away from snow trails. It was a little depressing situation for me to leave such a beautiful scenery & return. Well, reaching to the base camp felt like reaching home. Local kids who met us just few days back before starting our trek, welcomed us with their warm affection. After having lunch, all the trekkers hugged each other as we had become a family in these 5 days.
With a wish to visit the place again, I left for Dehradun capturing so many memories and happy moments on my mind.
Other nearby tourist destinations:  Dehradun, Mussoorie, Rishikesh, Haridwar, Yamunotri.