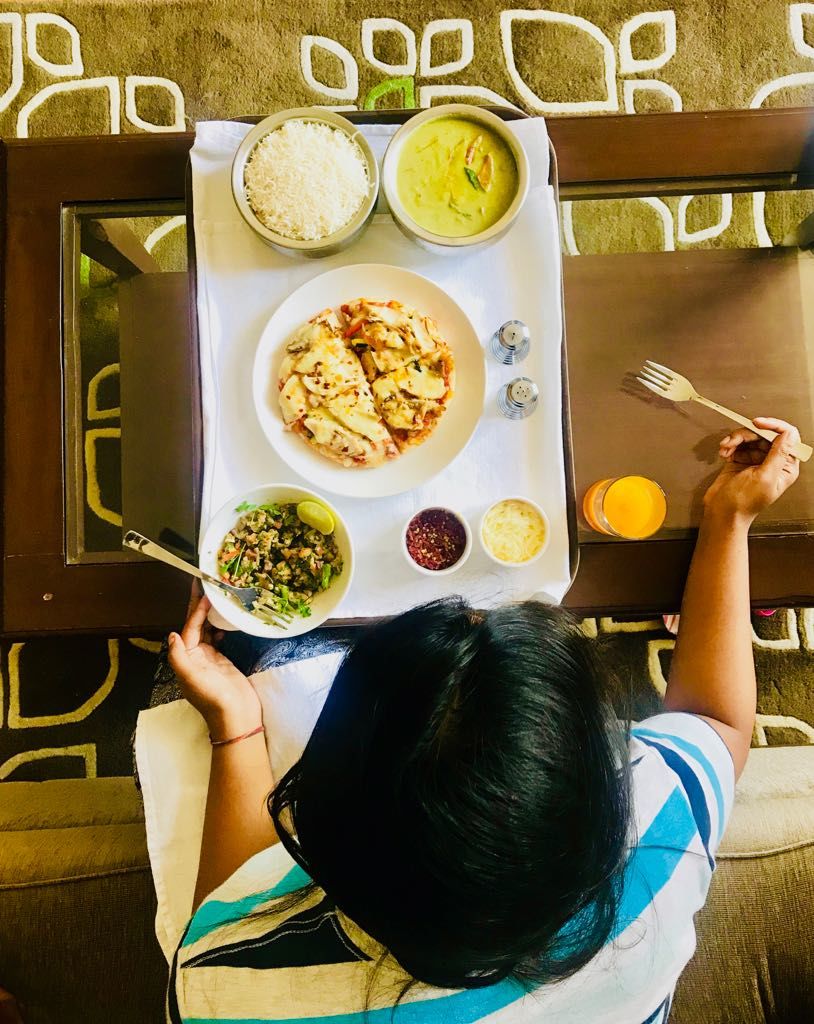 When you feel like camping...preferably in hills and Jacuzzi and Breakfast Buffet...
Err.. after my North East backpacking road trip, I was in dire need to just chill and stay in bed and eat something other than rice and fish, and guess what, I got blessed with a weekend trip by Tripoto and got a chance to be a guest at Regenta LP Vilas with my partner.
Now, I have been to Dehradun couple of times and of course stayed in Mussorie near the mall road or at hostels in Rishikesh, but never really got a chance to stay at Dehradun.
This weekend was an eye opener. As they introduce themselves as, "Nestled among the lush green valley of Dehradun, Regenta LP Vilas —managed by Royal Orchid Hotels —is an ode to the bygone era of Rajput and Mughal dynasties, kept alive through awe-inspiring architecture and decor. With the largest banqueting space in the city and 74 well-appointed rooms, this luxury hotel offers a host of comforts and services that pay tribute to the matchless spirit of Rajasthan and its royalty". Kid you not, I was surprised at their gorgeous architecture and luxury in this quiet but bustling city.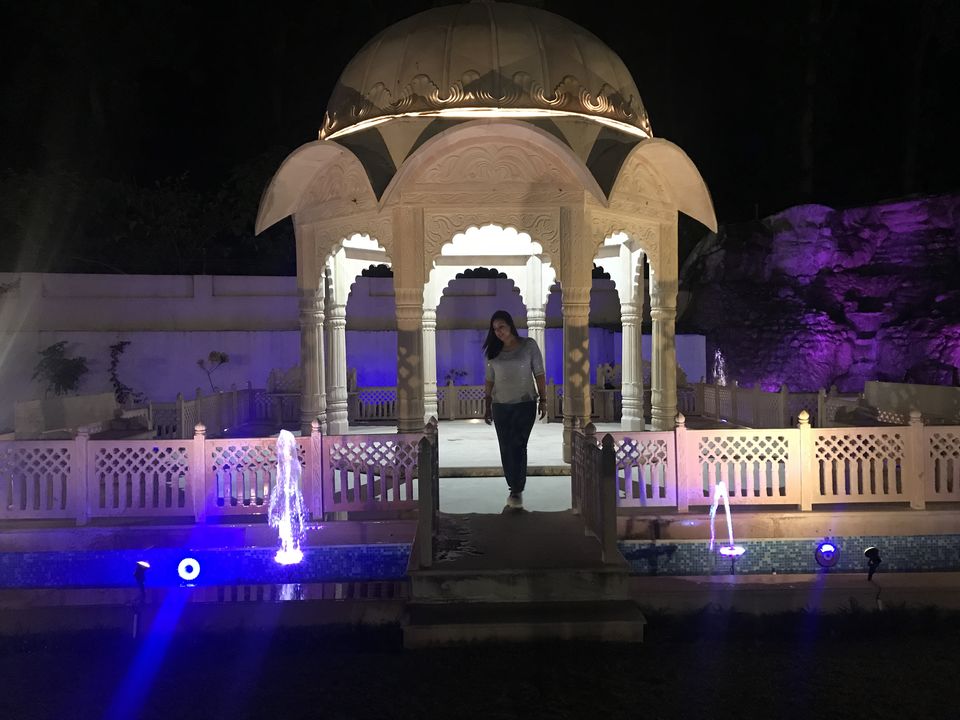 So my delhities and those working professional- with hostels, treks, camping..save some moolah and spend some on yourself and allow some luxury in your life!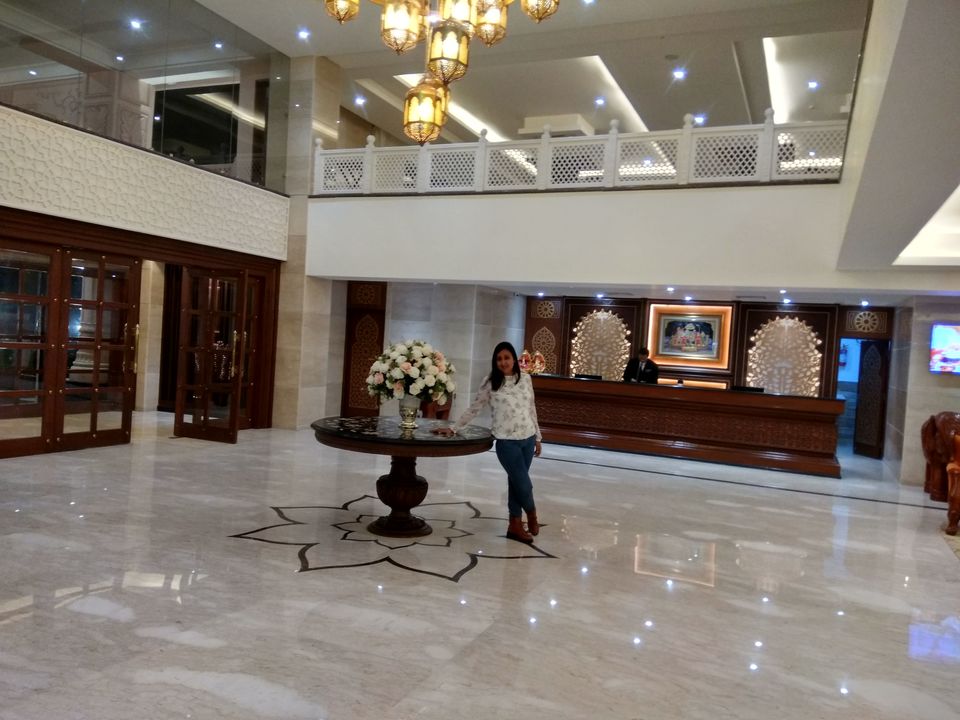 Now, I am a backpacker, however, I still have a soft spot for hotels and luxury especially when it is affordable, as I have worked at hotels for couple of years at the start of my career. Most of the hotels of this world, have basic room which are convenient but a little claustrophobic! This property have big rooms..like your eyes will definitely go big, when you will enter them!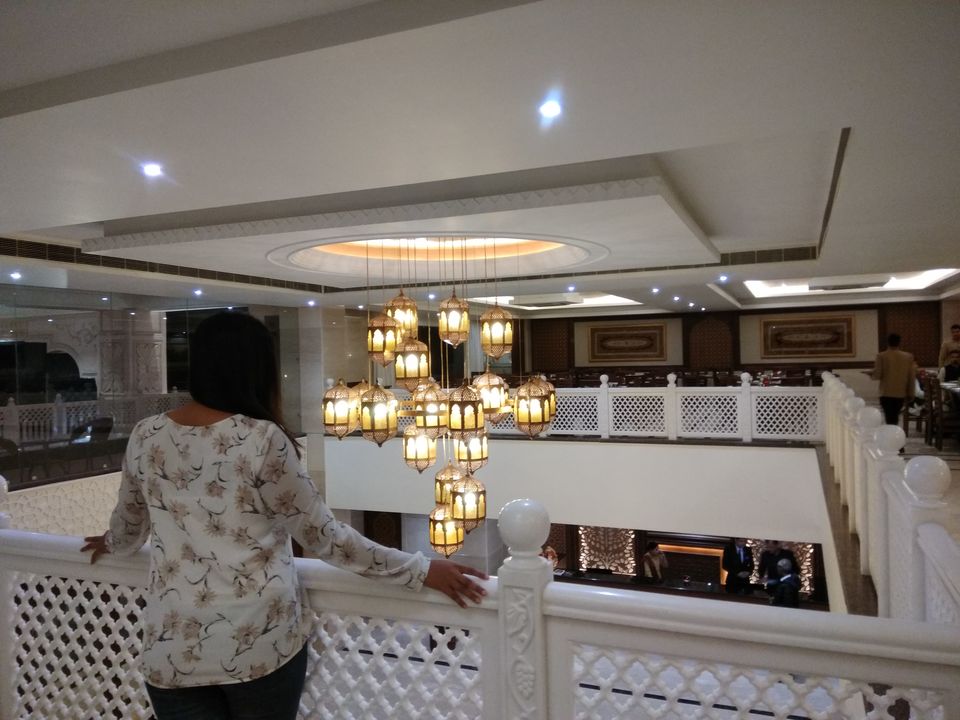 Now, I like hotels which have good food, and this place has some fantastic room service and even better buffet, specifically dinner buffet! I loved their fried fish while my partner gorged on Chicken Thai curry before trying every single dish. It was one amazing feat considering it was really a lavish spread!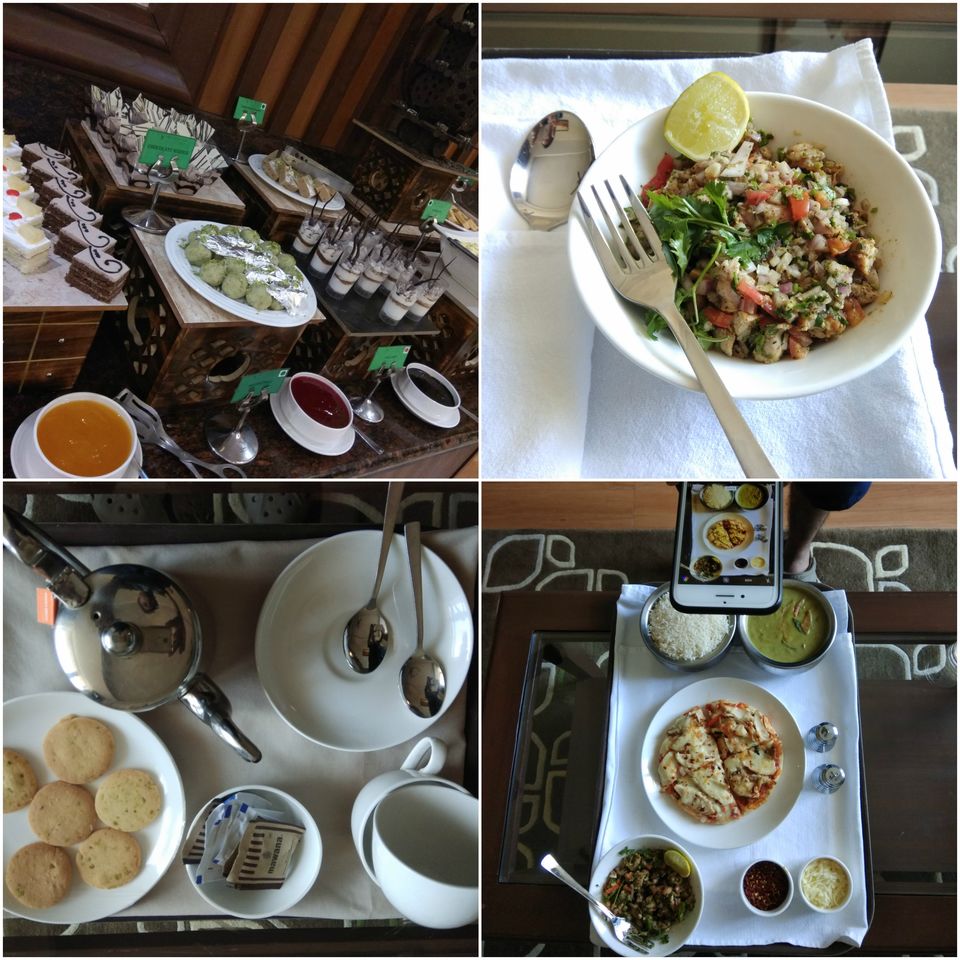 That's right, this 4- month old property has some really Insta-worthy character which include handpicked carpets to some beautiful chandeliers. This place is made to relax you and calm you. By this place USP are its banquets and the weddings hosted here, I even was able to gatecrash one of them..sounds like a place for destination wedding.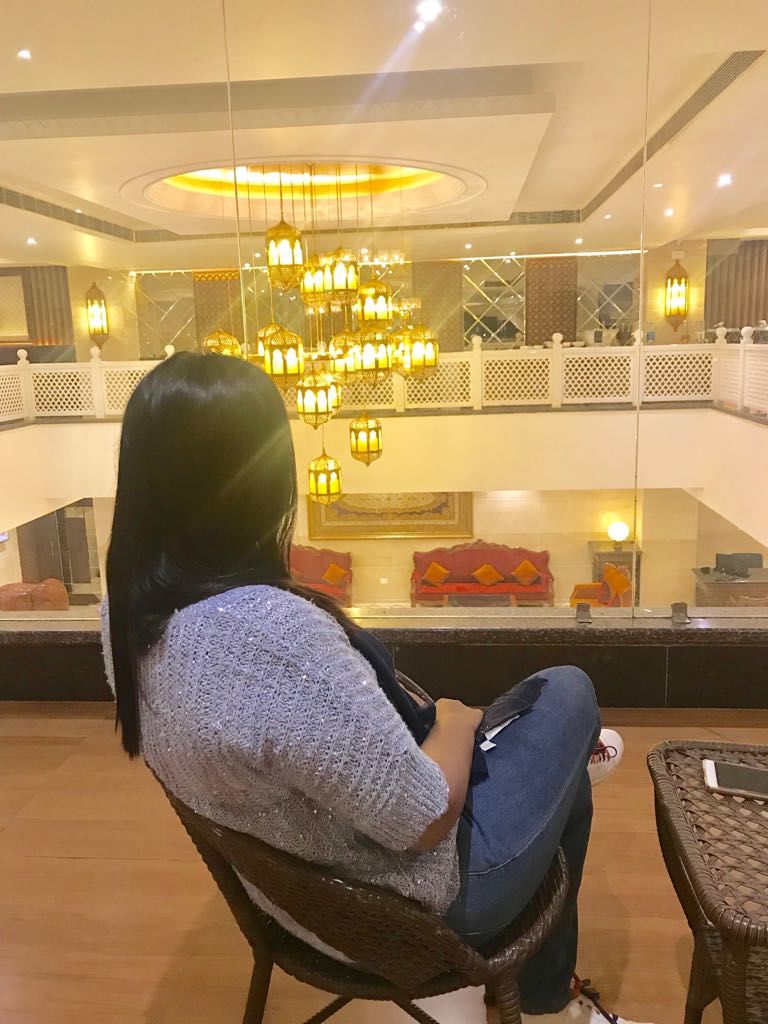 Couple of reasons for checking this place out:
1. They have the dinner buffer at a really cool price of RS 699+taxes.
2. Their bakery- COCO is sunny, fun and serves damn good coffee. Their target is also the students and the young crowd of the city and hence, pricing is really attractive!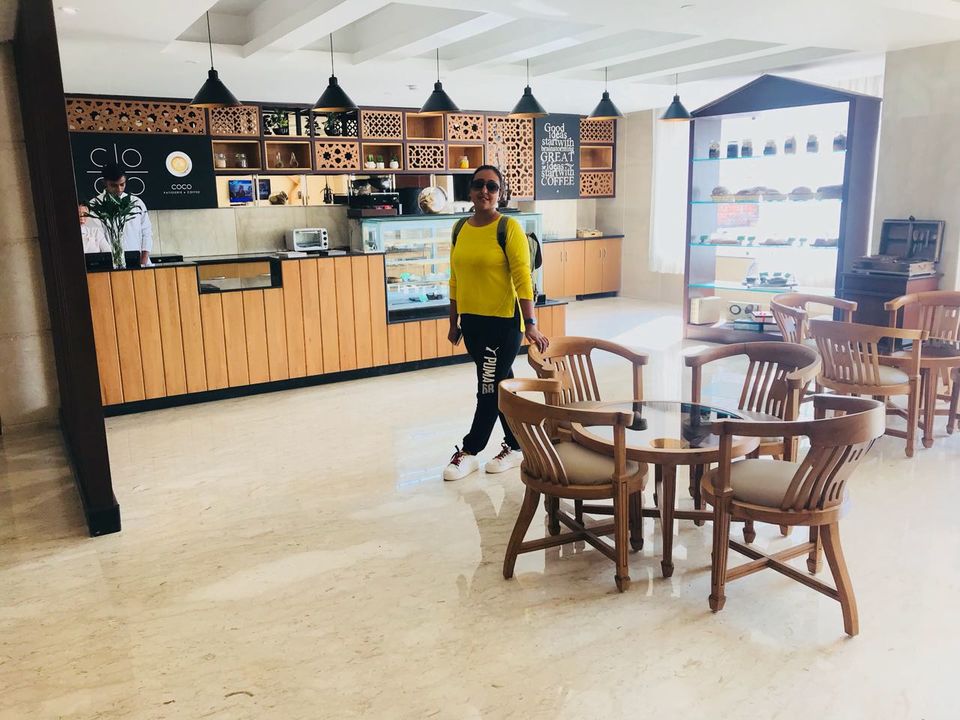 3. For some great photography with some royal background in the middle of Dehradun
So Dehradun folks, you have a new spot to try! And rest of us, a great place to chill and relax. And, if you get bored of staying in the hotel (which did not happened with us), go for a drive to Mussorie (we did go on day 2). When you will get stuck in the jam and will have your fill of buying touristy souvenirs, come back in this cocoon and say bye to the real world!
Your Welcome!
Thank you for being good hosts! See you soon!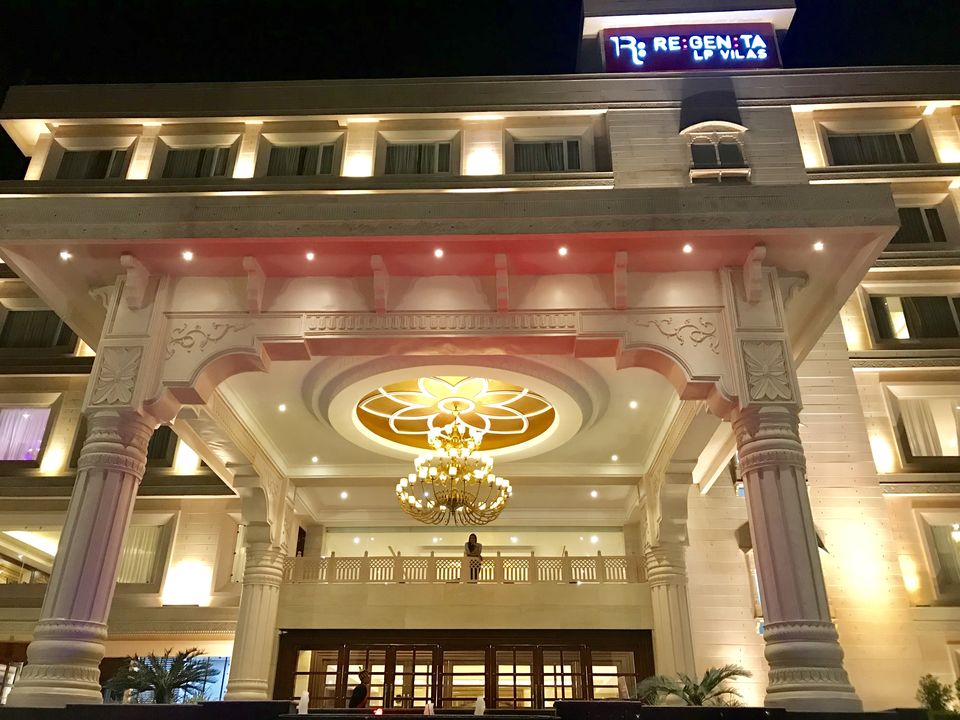 Originally written for www.travelninja.co.in
This property is featured #2 of 9 Hotels in Dehradun at Trip Advisor and you may use the link to book it and check the current price!
By the way, this is my first hotel review blog, tell me, how did you find it..Show some love and be my critic!
Follow me on my insta at Beingtravelninja for daily account of my travels.