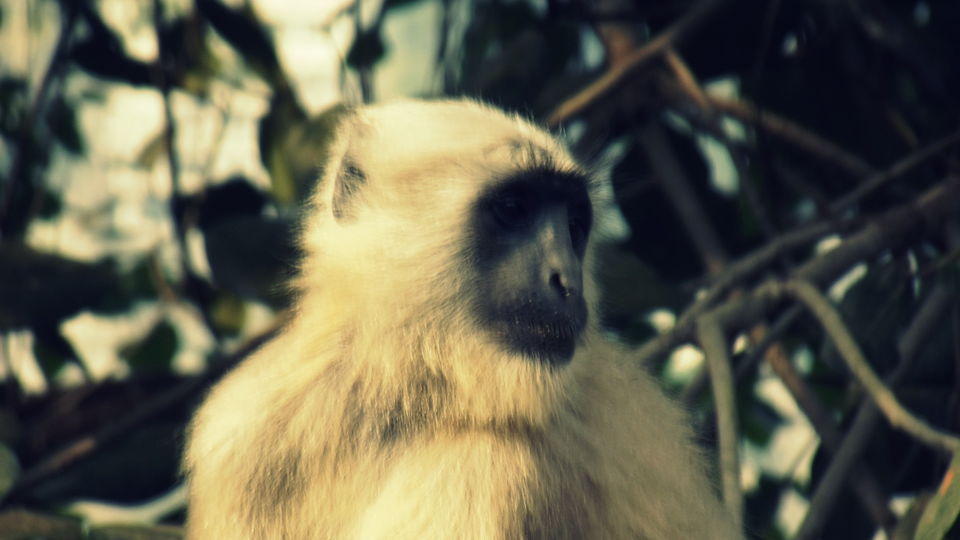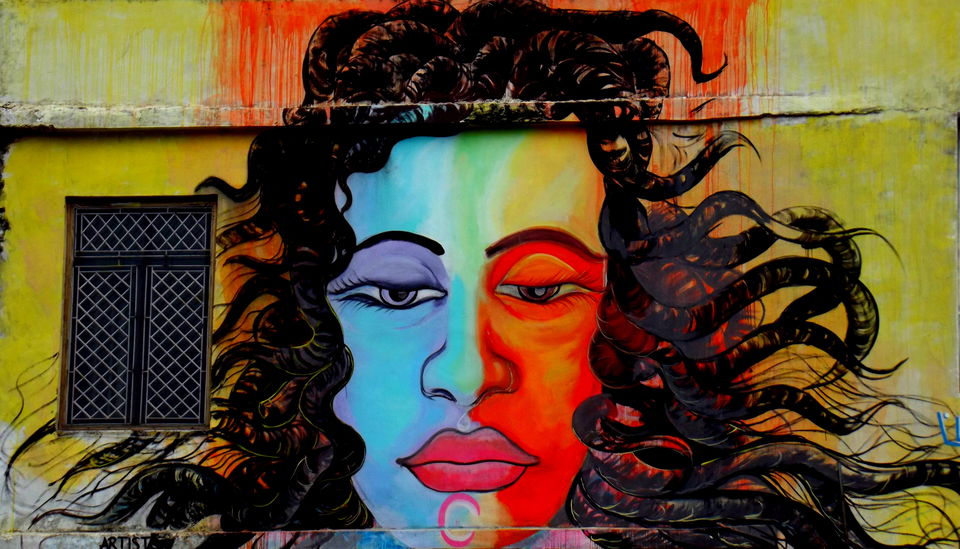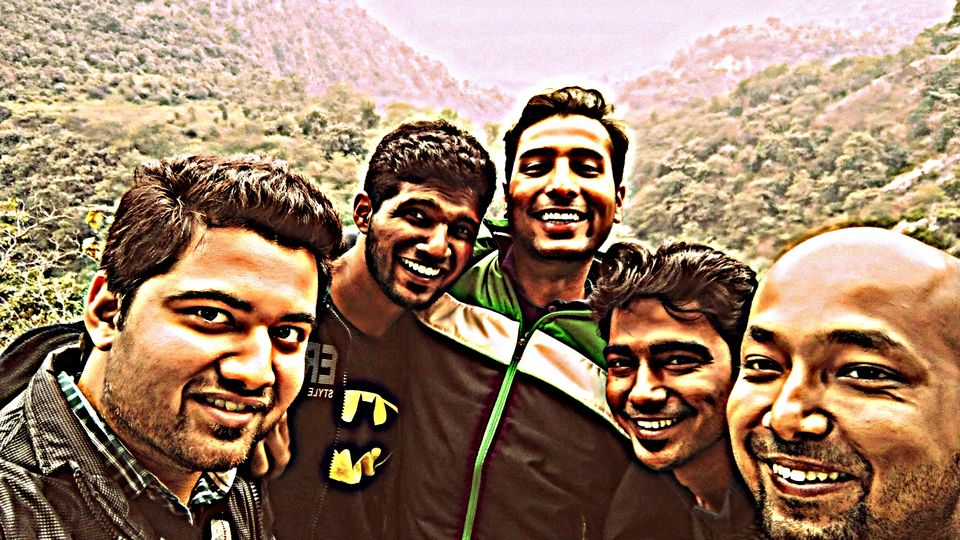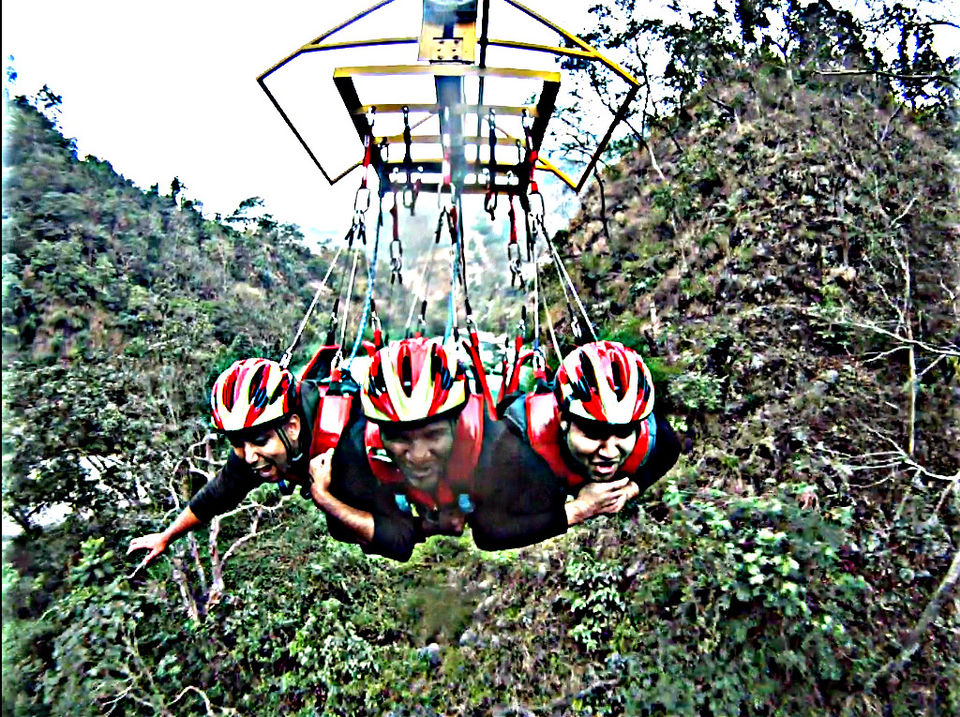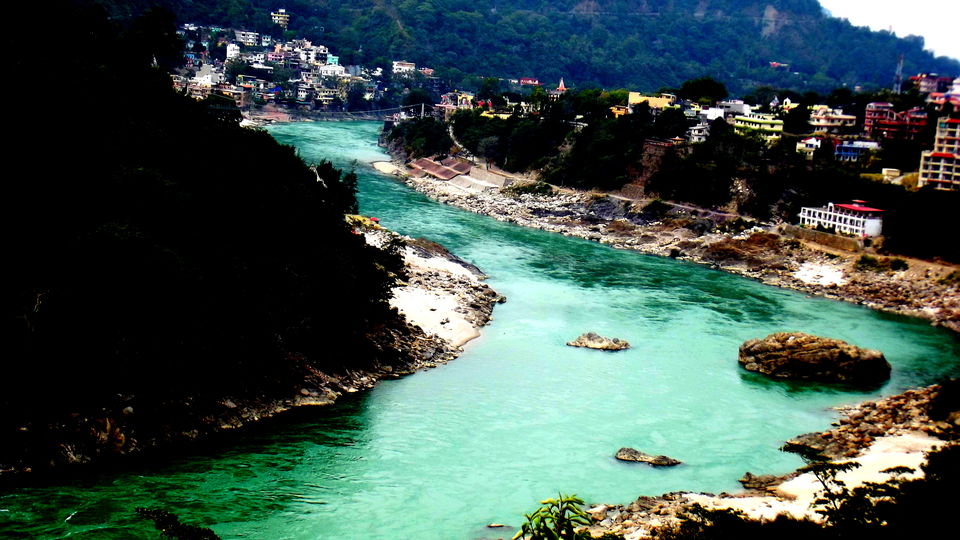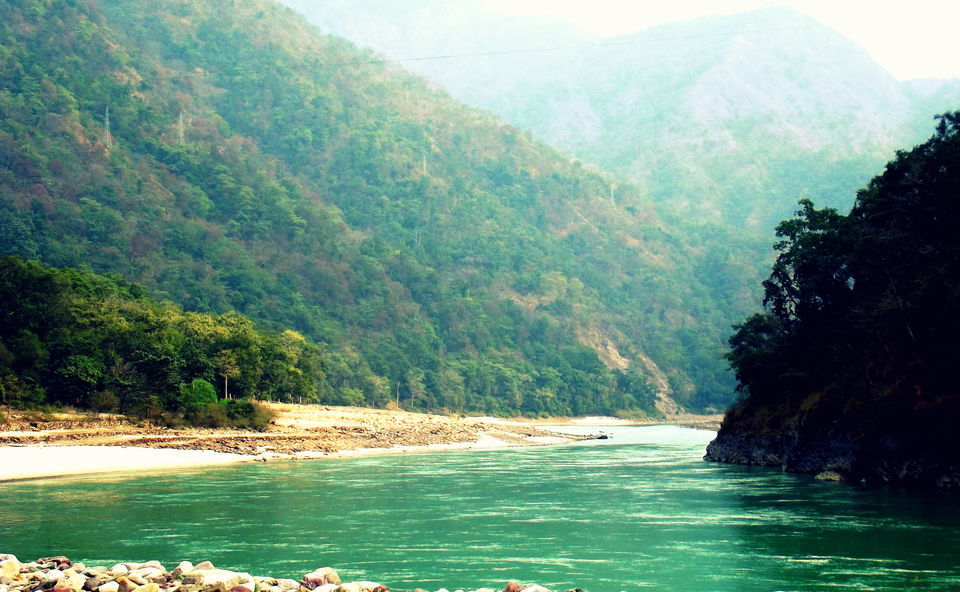 So I decided that my vacation would be a little different this time. Surely not a party destination, no friends or my girlfriend either. I decided to fly solo.
"Of all places, why do you have to go to Rishikesh???"...asked my friends. While like them, many others share this premonition that Rishikesh was all about religion, spirituality and yoga only. I didn't disclose my intentions right then, although they were very clear in my mind:
Adventure Sports (After all, You should always have stories to tell).
Yes, not only is Rishikesh the yoga capital of India, but also a hub for extreme adventure sports: Bungee Jumping, Cliff Jumping, Flying Fox, Giant Swing, White Water Rafting, ATV rides...you just name it. For the first couple of days, I googled for the best possible deal I could grab. Eventually I planned my trip through the website: www.camprollercoaster.com. One could find plenty more on the internet, but I can vouch for sure that these guys are quite prompt. All I did was tell them the dates and the sports I wanted to try. Accordingly they mailed me an itenary (except for the travel charges from Assam to Delhi and back). 
Here's my "Planned" Itenary:
Day#1 (7th December): Train from Assam to New Delhi.
Day#2 (8th December): Arrive Delhi at 10:00 Hrs; Head for Rishikesh at 12:00 Hrs; Arrive at around 17:00 Hrs.
Day#3 (9th December): Flying Fox and Bungee Jumping; Overnight Stay at Camp with food and bonfire.
Day#4 (10th December): ATV Ride, White Water Rafting on the Ganges and Cliff Jumping; return to hotel.
Day#5 (11th December): Visit Rishikesh and Haridwar.
Day#6 (12th December): Return to Delhi.
And here's what "actually" happened:
Day#1 (7th December): Train from Assam to New Delhi.
Day#2 (8th December): Arrived Delhi at 19:00 Hrs; Train Late by 9 hours. Headed for Rishikesh at 20:00 Hrs; Reached hotel at around 02:00 Hrs.
Day#3 (9th December): Flying Fox and Bungee Jumping; Stayed overnight at camp with food and bonfire.
Day#4 (10th December): ATV Ride, White Water Rafting on the Ganges, Cliff Jumping; returned to hotel.
Day#5 (11th December): Visited Rishikesh and Haridwar; Returned to Delhi.
Apart from a delayed train, everything else went as planned otherwise. So lets start with:
Day#3: Bungee & Overnight Camping
"Forget the risk and take the fall; If it's what you want, then it's worth it all"...anonymous.
Morning: Shivpuri, the bungee spot is a few miles from the Rishikesh town. A bus picked me up at the designated spot, along with four other guys. The crew members were very friendly and helpful. They were all like: "Oh!!! So you're here for a bungee...great...You've got the balls man. Cheers!!!"
The jump was once in a lifetime experience; and only after it's over, you would want to do it once again. To put it in a few words: It is only but a leap of faith. For those of you who had played Temple-Run, remember the guy makes a faint moan every time he falls into the gorge?? Well when I jumped I felt exactly that moan escaping my mouth. When I watched the video though it was hilarious because the moan was much more than just that. Don't forget to collect your video, badge, and Dare to Jump certificate from the reception counter afterwards. When I showed the footage to one of my friends later, he commented that the whole village must have known that I have jumped!!!
Unless you have it, no one is going to otherwise believe you did a bungee. It was totally worth the few extra bucks I had to pay. Flying Fox also happened on the same day, and was quite thrilling but nothing compared to the bungee. You can fly solo, but being in a group makes it cheaper.
Evening: The same evening, I headed for a nocturnal sojourn by the Ganga, at Shivpuri. A drizzly rain, a bonfire and a sumptuous dinner made the evening much better. I was absolutely cut off from civilization and modern technology. There are over a dozen tents with two beds each. The place is calm and serene. The only sound audible was of the Ganga flowing less than a mile where I stayed. The only civilization I knew were the canteen workers, helpers and the manager. I gossiped with them over random stuff throughout the night. They brought me pakodas and tea and were very friendly. I shared the bonfire with a family of six couples. At first finding me alone, they presumed I was one of those who worked there. Their expressions were priceless when they learnt that I came alone all the way from Assam.
There's no mobile network or WiFi. For safety, carry a torch/ basic mobile phone as there is no provision for electricity (most of the times). For the first time in years, I felt connected to people as a human being, not just a random guy behind a screen.
Day#4: Rafting & Cliff Jumping

"The future belongs to the curious: Those who are not afraid to try it, explore it, poke at it, question it and turn it inside out"...anonymous.
Morning: Post breakfast, it was time for rafting. I chose the 16 km route. We were a group of 9 participants and two instructors, who would be accompanying us on the boat. They detailed us with a few tips and soon we were ready. Once on-board, we experienced some 5 to 8 turbulences and each of those would make us fly in the air for a while before we settled down again. We took a slight detour at Maggi-Point, for a cup of tea and some noodles. There, I jumped off the cliff into the Ganga. For a second time in two days, back to back, I experienced gravity.
Evening: Tapovan, where I resided, forms the geographical border between Rishikesh and Shivpuri. Tourist lodges, bus/ cab services, you just name it...and it will be at your doorstep. The Chota Char Dham ('the small four abodes/ seats) is a popular pilgrimage attraction in India. From Tapovan, these destinations are around 300 kms only. 
Day#5:
"If you want to know a place better, explore it on foot"...anonymous
In & Around Rishikesh
I was yet to explore the rich cultural treasure...something for which tourists from all over the world has been smitten by Rishikesh. An array of temples, meditation centres, and yoga centres are concentrated in and around town. Tourists from all over the world throng in here every year. There are plenty of makeshift shops and street-side corners boasting of rings, necklaces, gems, rudraaksh, chillum, etc. The marketplace is complete maze of steps on the other side of the river; sometimes rising up, falling down at other times, occasionally leading to a small tea-stall, a paan shop corner, or a cafe. Do visit Cafe HollyBolly (name inspired from the words Hollywood and Bollywood) and Rain Cafe. Another popular food-joint, near Lakshmanjhula probably called "German Cafe", provides an aerial view of the whole town and the majestic Ganga flowing by it's side.
An ardent fan of nature, if you are, do visit the Neer Waterfalls located on the way to Shivpuri.
The best part was that I did a number of "first time" things. It's always the people you meet who make a trip fun and exciting. There's more to tell than I can write here...just too many stories.