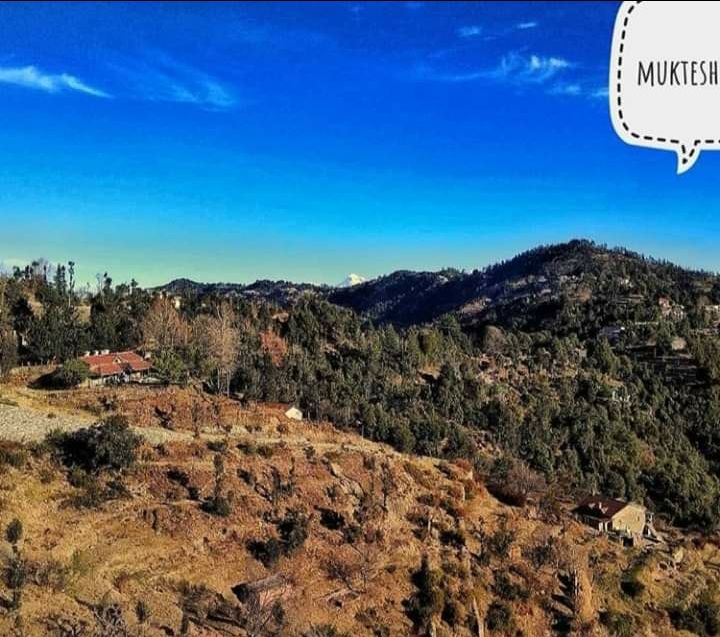 Mukteshwar is town and tourist destination in Nainital district of Uttarakhand, India. It sits high in the Kumaon Hills at an altitude of 7500 feet above the sea level, 51km from Nainital. Mukteshwar gets its name from a 350 year old temple of Shiva, known as Mukteshwar Dham and the veterinary institutes campus. Close to it lie the overhanging cliffs, locally known as Chauli-ki-jali used for rock climbing and repelling with an excent views of the valley below.
The major attractions of this sleepy town are the IVRI laboratories, orchards of the Central Institutes of Temperate Horticulture, Religion station, an expansive deodar forest and the adventures of living among wildlife such as tigers and bears. The charm of visiting Mukteshwar lies in enjoying nature, listening to air gushing through deodar forests, bird watching, meditation and seeking peace.
As per a Hindu legend, Lord Shiva had a fierce battle with a demon at Mukteshwar, when the demon was annihilated Shiva gifted him the boon of immortality or 'mukti'. Therefore the place came to be known as Mukteshwar, meaning 'Mukti-Ishwar'. There are some caves in Mukteshwar which date to the time of the Mahabharata. According to a legend, the Pandavas stayed in those caves for a night during their exile (Agayatwas). The caves and temple has been carved on one of the rocky hill. This temple stands tall at the hill top and is a landmark around the city.