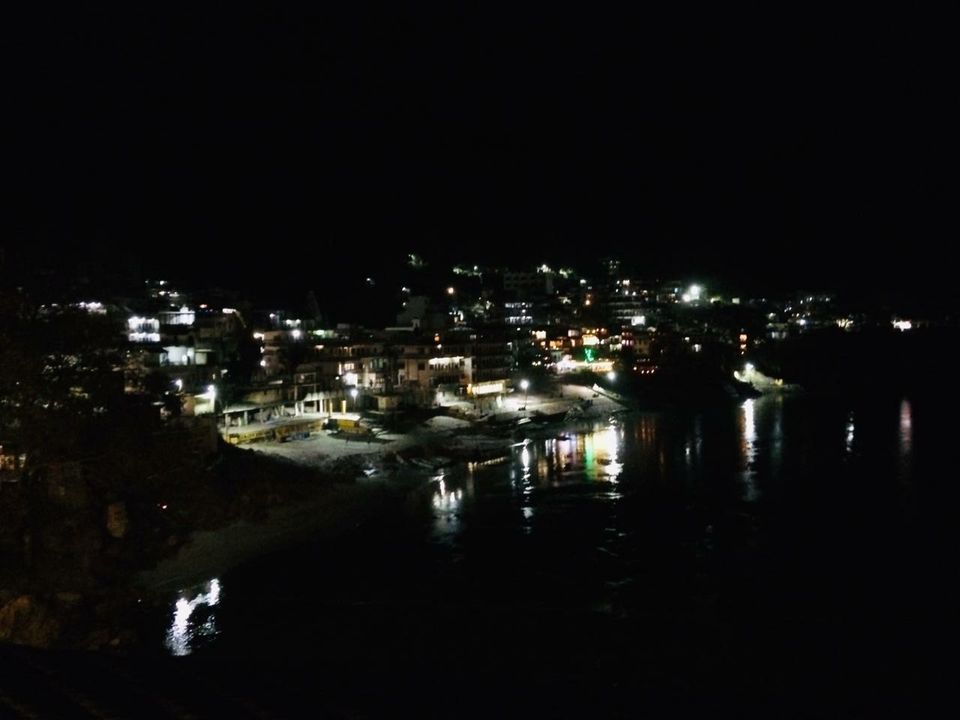 Rishikesh, a city of yoga and Adventure,situated on banks of Holy river Ganga.Healthy breeze and peaceful atmosphere all around
Rishikesh is very famous for River rafting ,yoga,Bungee jumping,cliff jumping and trekking.Rafting in Ganga River is such a precious thing and a lifetime memory.This rafting gives you memory for a lifetime.
So take a train,bus or car and go, as soon as you can go.
How to reach:
we started our journey from New Delhi railway station,We took a train from New Delhi to Haridwar and it took almost 6.5 hours to reach Haridwar,the train was yoga express 19031 and fare was 170 rs.per passenger for non a.c.sleeper class.we reached Haridwar at 12.15 pm and took a shared auto to Rishikesh,autowala charged 60 rs per passenger from haridwar to rishikesh.After journey of 1 hour in auto we reached to Tapovan(laxman jhoola) auto stand.Tapovan is center point of Rishikesh,you will find lots of hotels,resorts and restaurants here.Laxman jhoola is located at a walkable distance from Tapovan

Our bookings was confirmed in a camp at Shivpuri,so we took a bus to Shivpuri and reached Shivpuri in 30 mins,fare was 25 rs per pessenger.We were very excited to reach our camping site,the reason behind to book a camp had to live with nature and feel different from hotel stay.We reached in our camp around 2 pm in afternoon,the camps were clean and washrooms were too, now the lunch was ready and we were hungry too, so we decided to have lunch first,after lunch we decided to relax in the camp instead of walking in camp area because it was little bit sunny and we were tired too.Camp management told us that we will go to riverside in a while and will spend some time there,we trekked from our camp to riverside and spent some good quality time over there and clicked some memories,
in evening they provide you Snacks with tea of coffee,we enjoyed our snacks with light music and played some games like badminton,cricket and volleyball..we enjoyed bonfire with light music around the camps..it was a different feeling enjoying bonfire and wathing valleys and nature..after spending some good quality item,we went to had our dinner.after dinner we explored play area and clicked some pictures.
It was time to go to our bed now.a well spent 1st day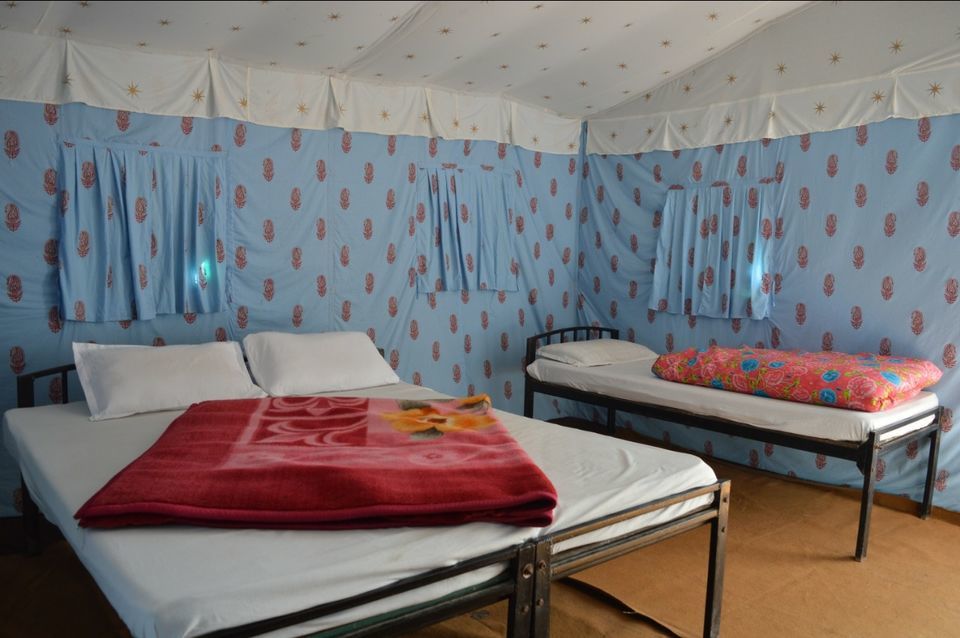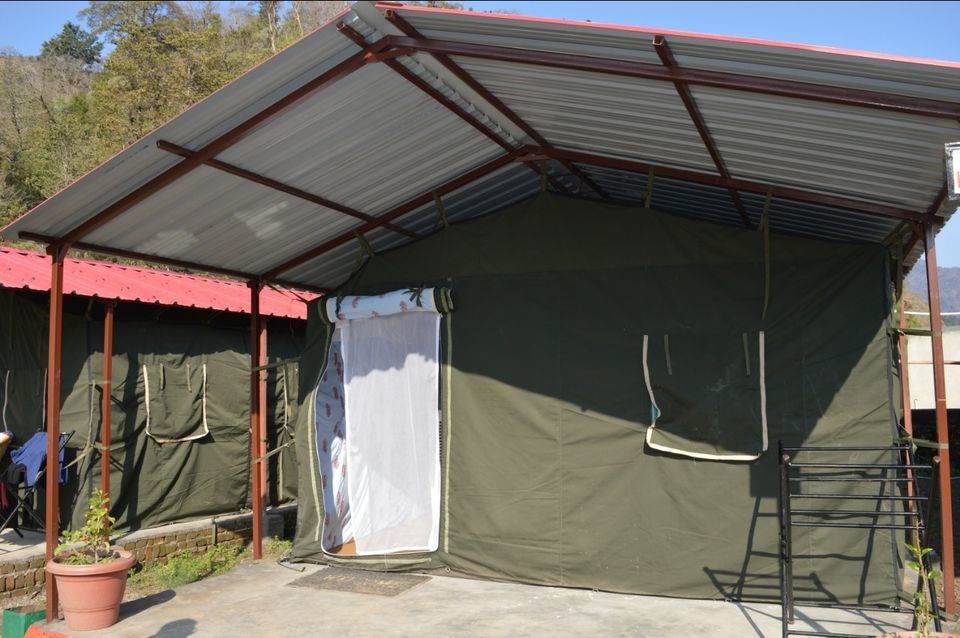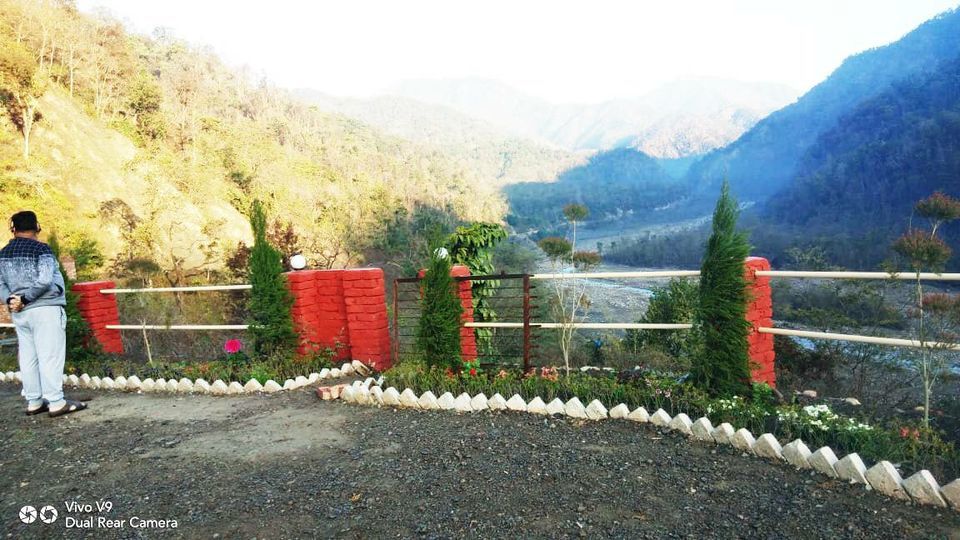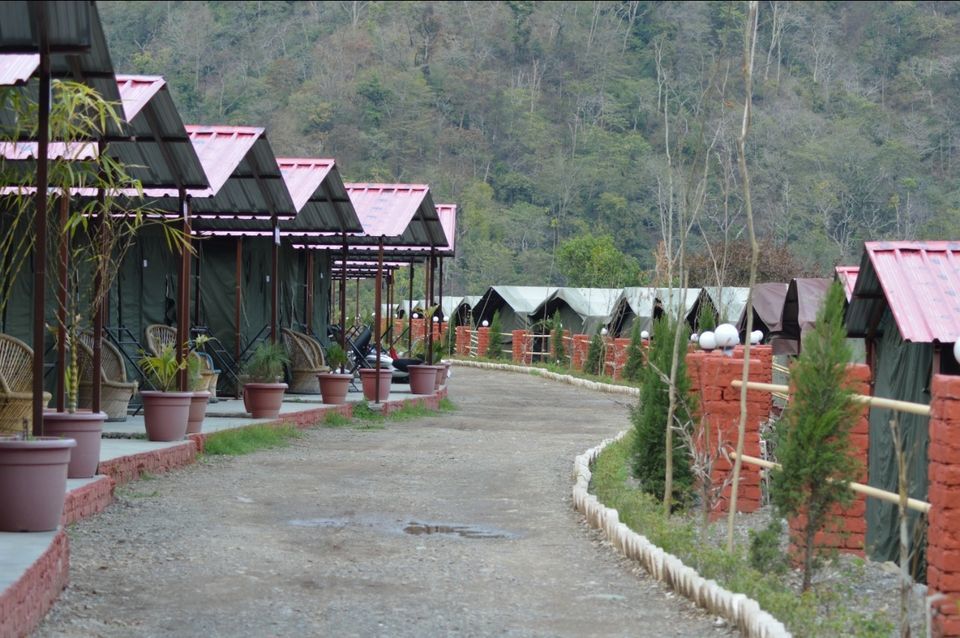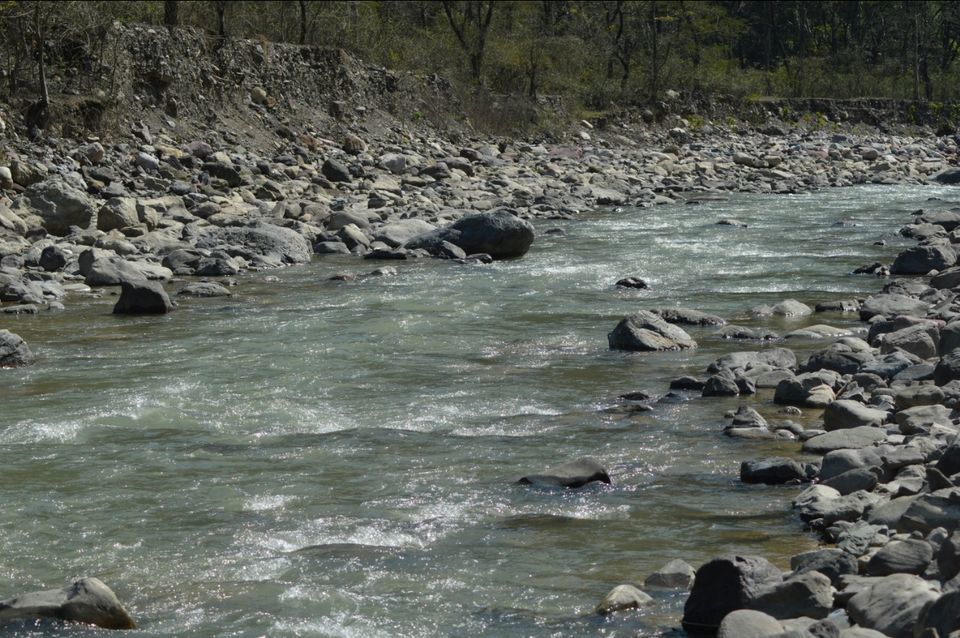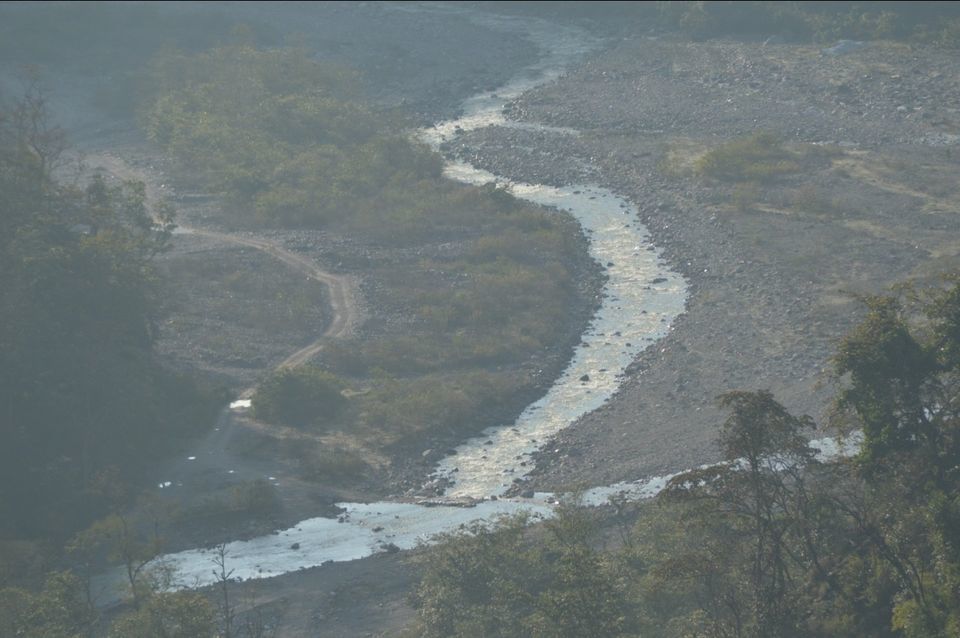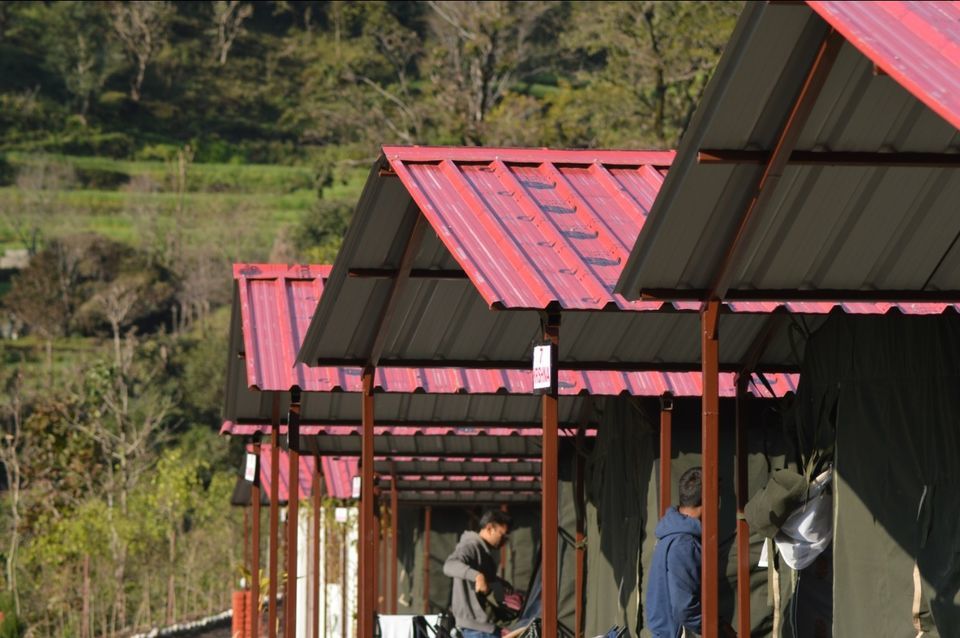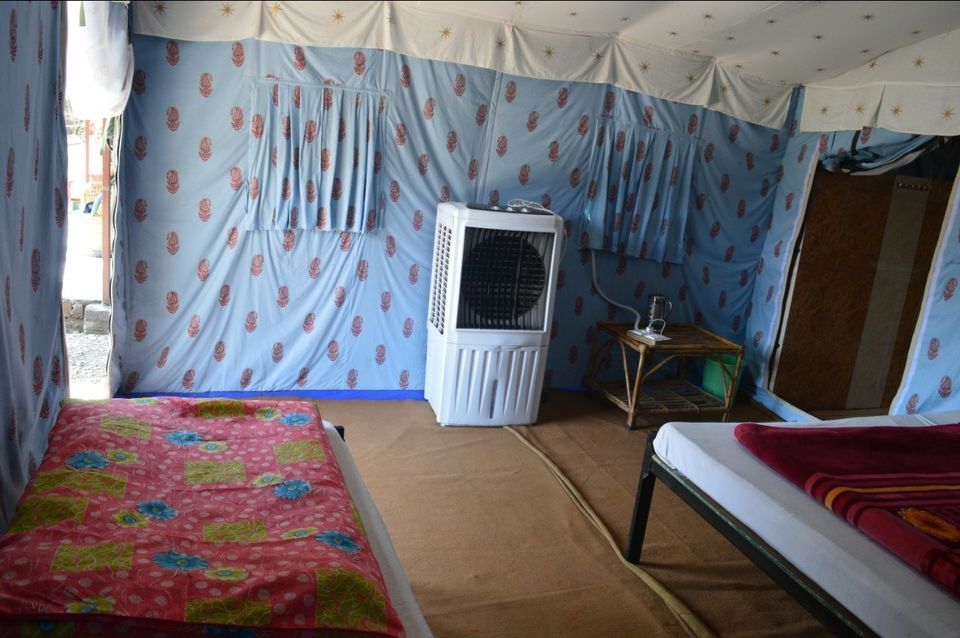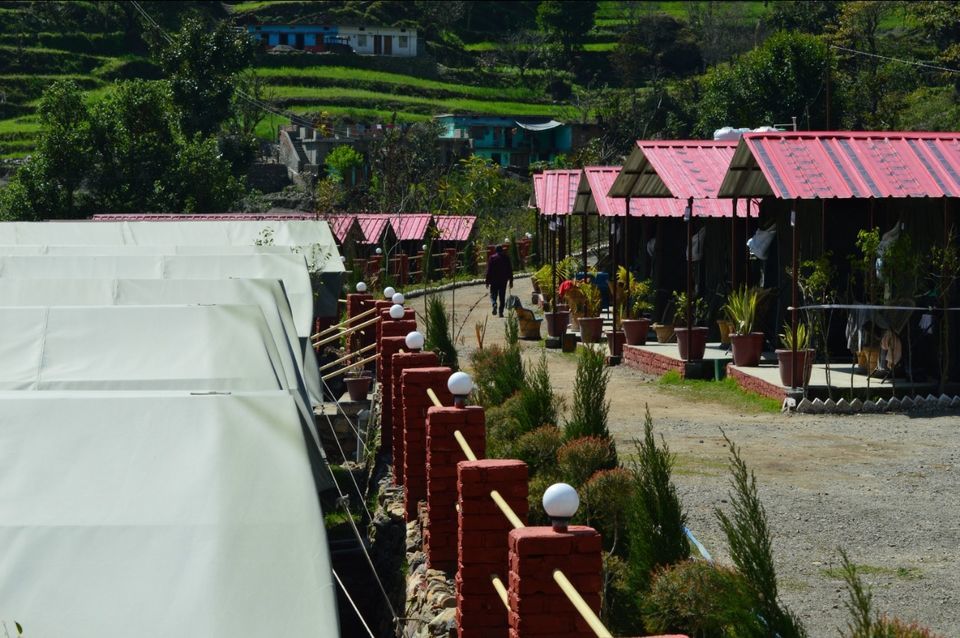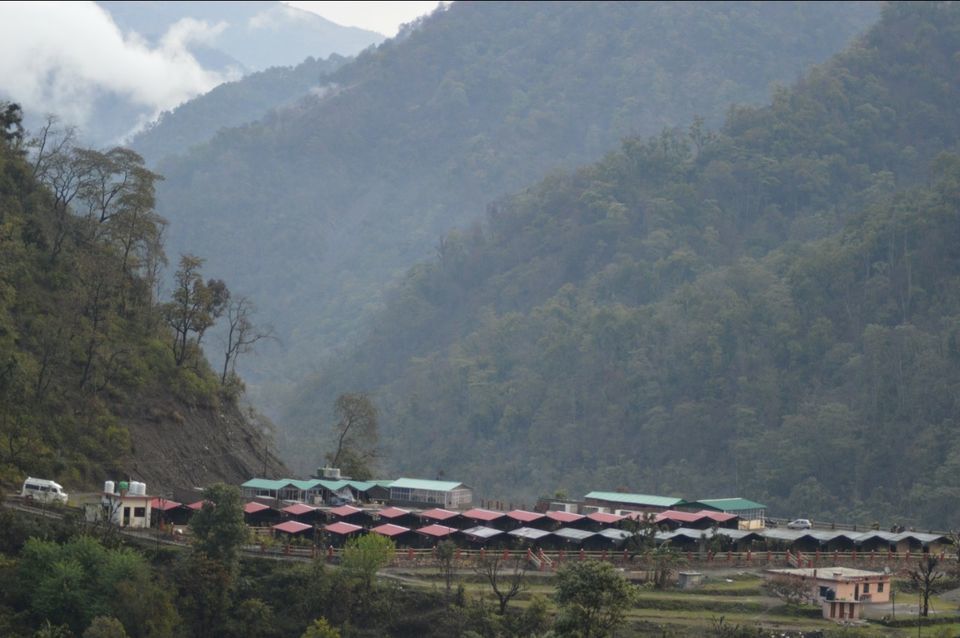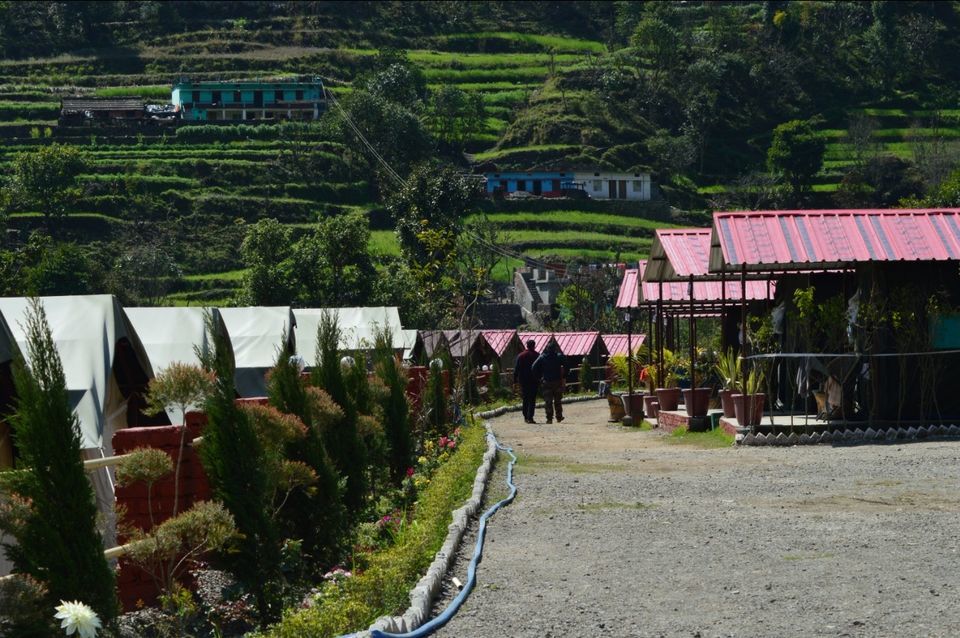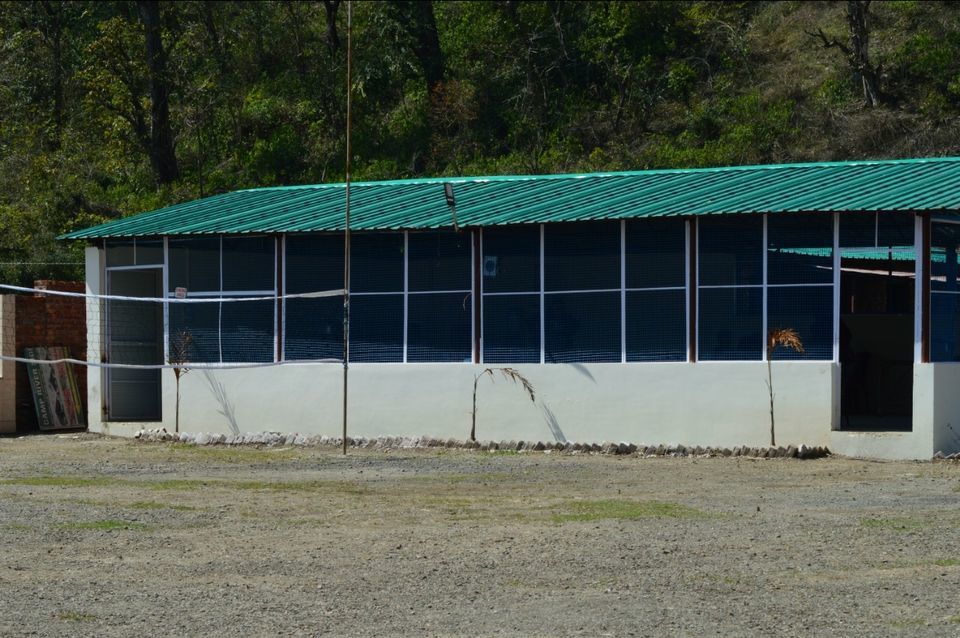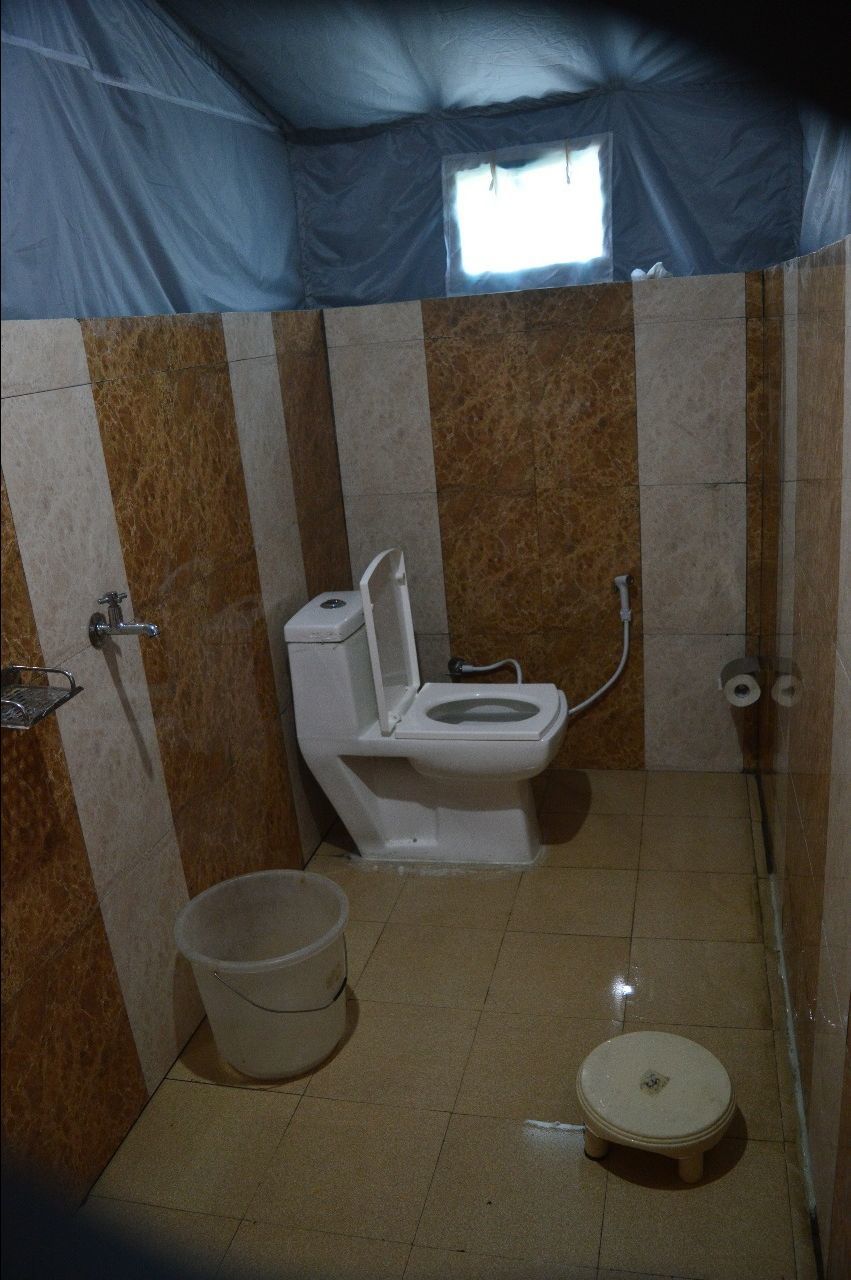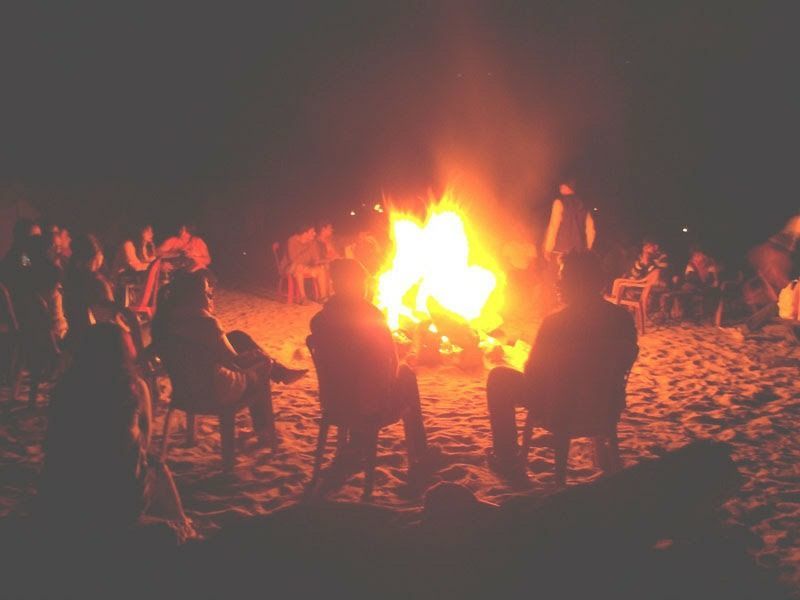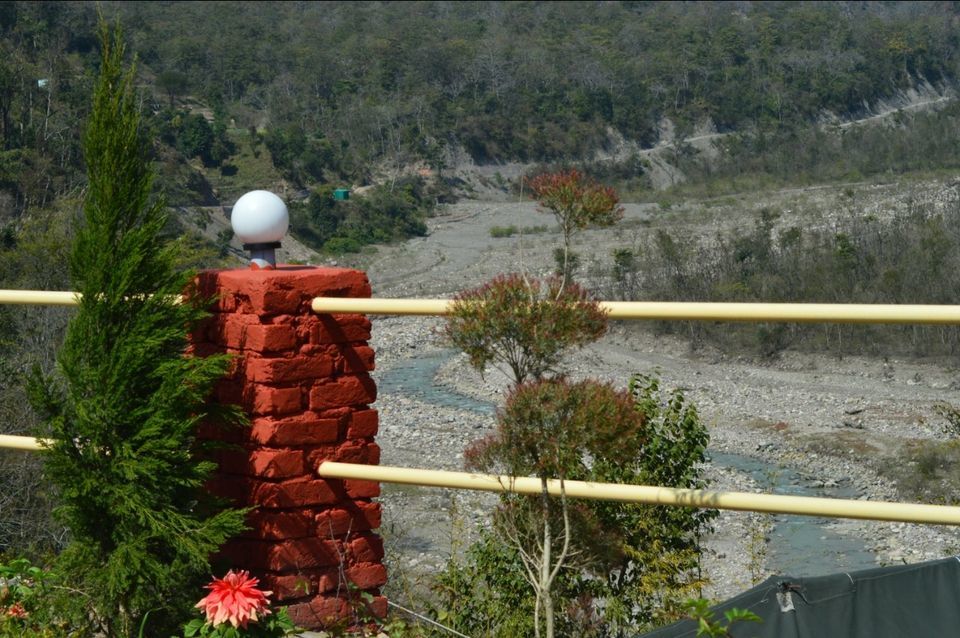 Now i want to tell you guys about camp booking and what they have provided us
Camps charges were 1500 rs. per person(including I night stay,morning check in and next day or afternoon check-out, 1 breakfast,1 lunch and 1 dinner with free games like badminton,cricket,volleyball,riverside trekking,bonfire in night,light music not d.j. )
1.Breakfast menu- poha, boiled egg, toast with jam and butter, parathas, tea and coffee
2.lunch menu-Chapatis,rice,Dal,chole,salad,Raita,kheer,sewaiyan,matar paneer etc
3.Dinner Menu-1 non veg item,roti,rice,dal,veg sabji,salads,raita and a sweet dish
This camp was little bit expensive due to family environment and attached washrooms and deluxe camps.they don't provide accommodation to bachelors
if you guys are males only and going with your male friends than you can easily book a camp between 800 to 2000,according to your budget.There are lots of camps in Shivpuri, you can try moonlight camps.
Second day in camp started with daily routine,Around 8 am we reach to food area to have our break fast. 8.30 in the morning camp management told us that those who want to go for rafting should be ready.First of all we asked them for rafting charges?He told us that there should be 8 people for a rafting,if you are less than 8 people then they send you with another group for rafting by the way no need to worry about that .Charges were 600 rs for 10 km rafting and 1000 rs for 16 km rafting,this rafting price is fixed by Rishikesh rafting association so don't expect less charges from other rafting agencies and do not waste your time,they provide all safety equipment and conveyance also for pick and drop service,try to wear light clothes which dry easily,during rafting and shoes also..do not wear leather shoes.you can carry your mobile,camera and some cash with you.Trainer keeps a dry bag in which he keeps your belongings like mobile,camera and other items.He gives your camera and mobile to click picture while rafting so do not worry about clicking picture.
What a weather for rafting.time 11 am,place Shivpuri rafting point.we started our rafting just after some safety instructions given by our rafting trainer,we were little bit scared when we started our rafting but after 5 mins we were sailing like a professionals.we started to having fun and it was a memorable experience in that cold water,rafting take almost 2 hours to complete it, beacause before ending rafting, a point comes in where we can have Maggie, tea or coffee,and do cliff jumping..cliff jumping is totally free of cost,so one can jump as much they want to jump in river.this point call maggie point.Rafting ends before 1 km before Laxman jhoola. i am attaching some picture of my rafting please have a look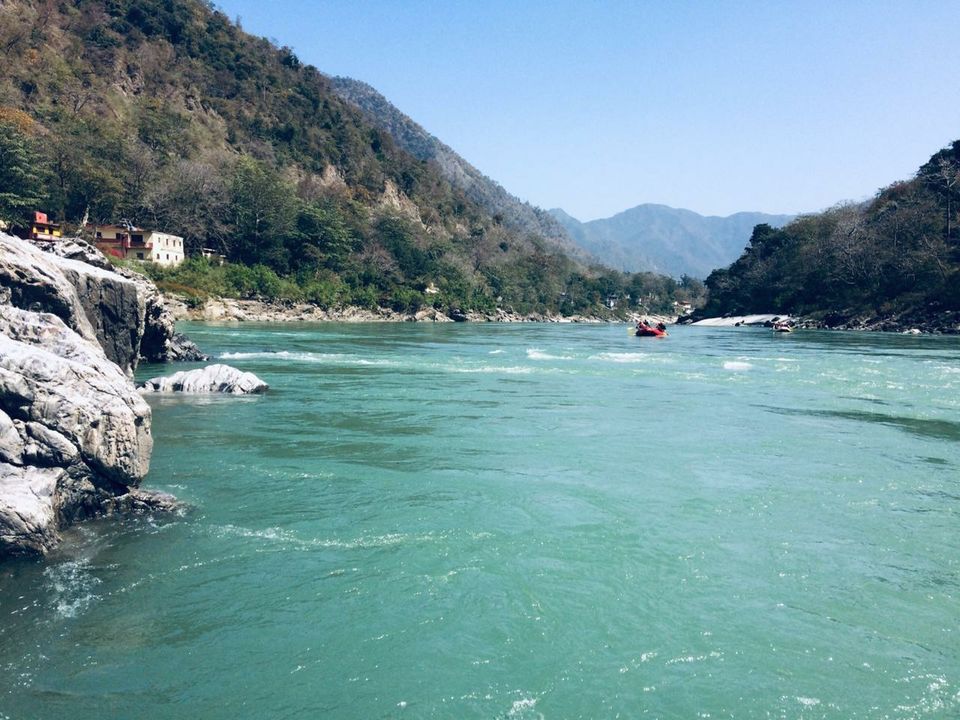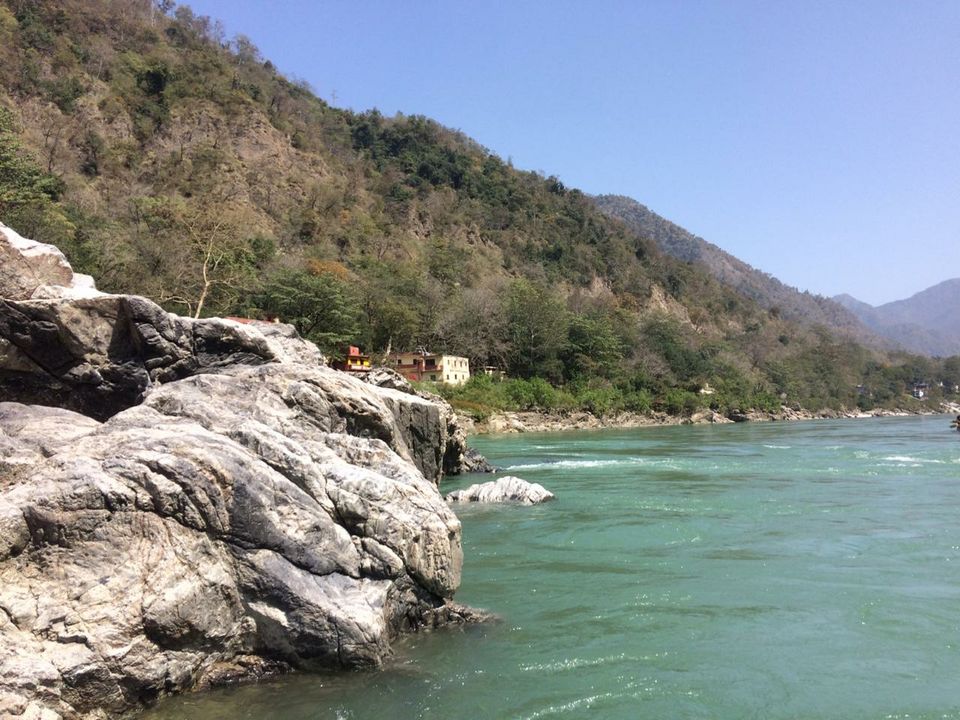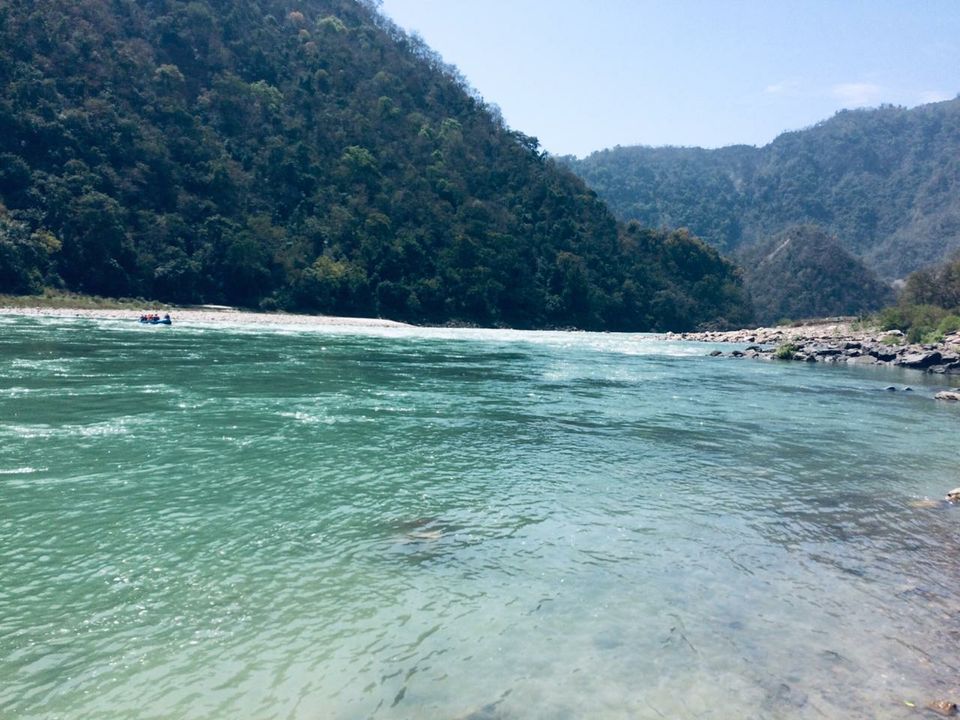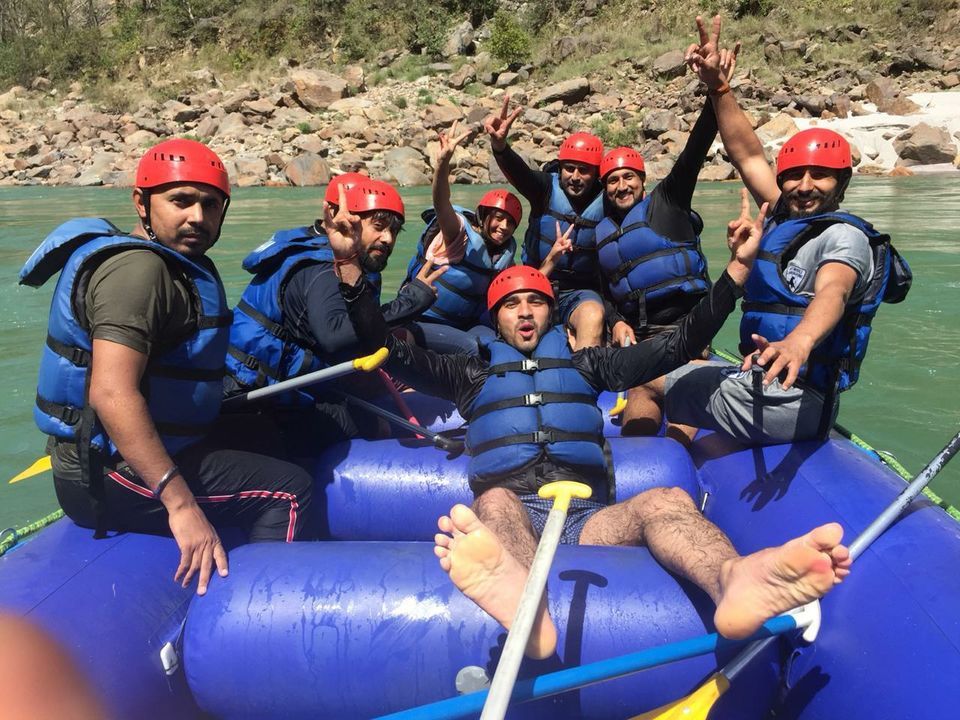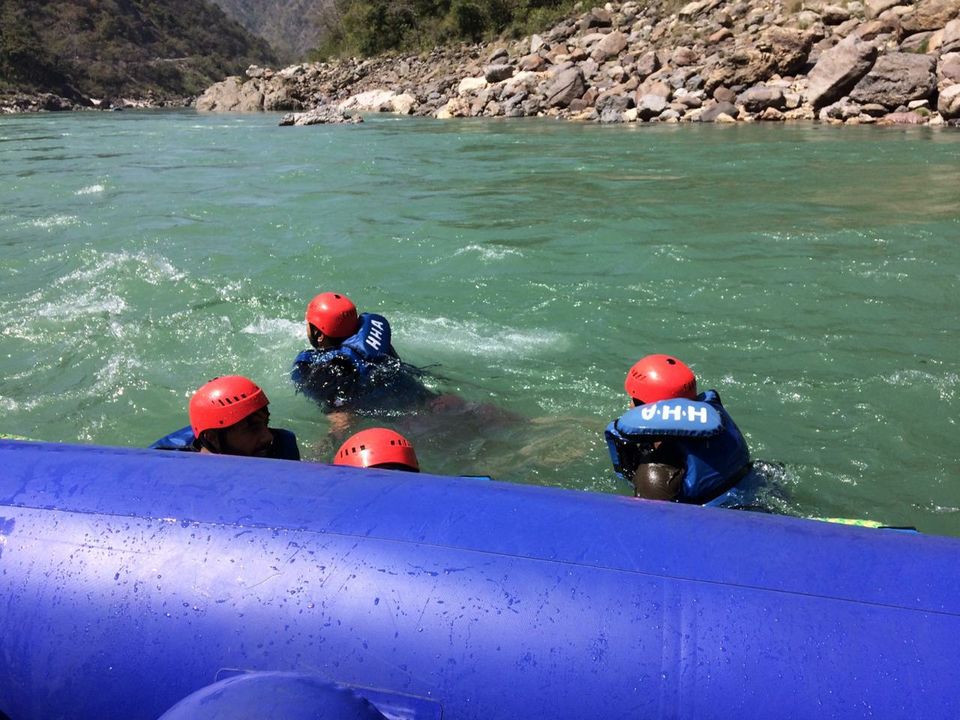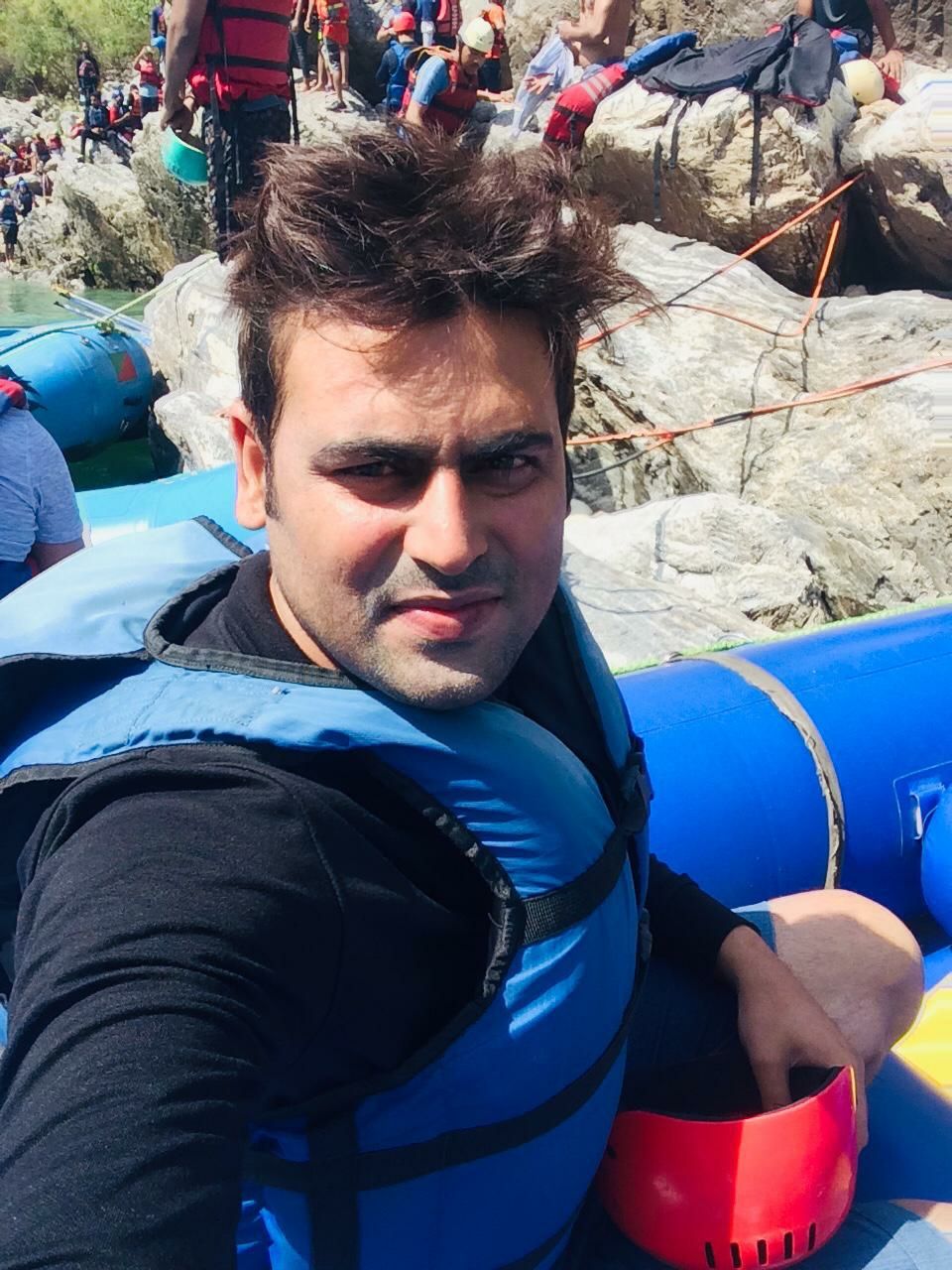 after rafting we were tired and hungry too so we decided to have lunch first and take rest, so we booked a room in a resorts @ 1000 per night at Tapovan..we rested till evening after having lunch.in evening when we wake up, we were fully charged to go and explore near by places,so we decided to go to laxman jhoola first because it is most famous bridge in Rishikesh and was near by too from our resort..we reached Laxman jhoola by walking through the market and when we reached,we were stunned.what a beautifully lighted and decorated bridge in the middle of river,the view was amazing from the bridge and cold air was just touching our faces..wow what a night it was.we clicked few pics and roamed around river and find some good riverside restaurants and hotels.Riverside lucky restaurant was one of them.i am attaching some picture of laxman jhoola here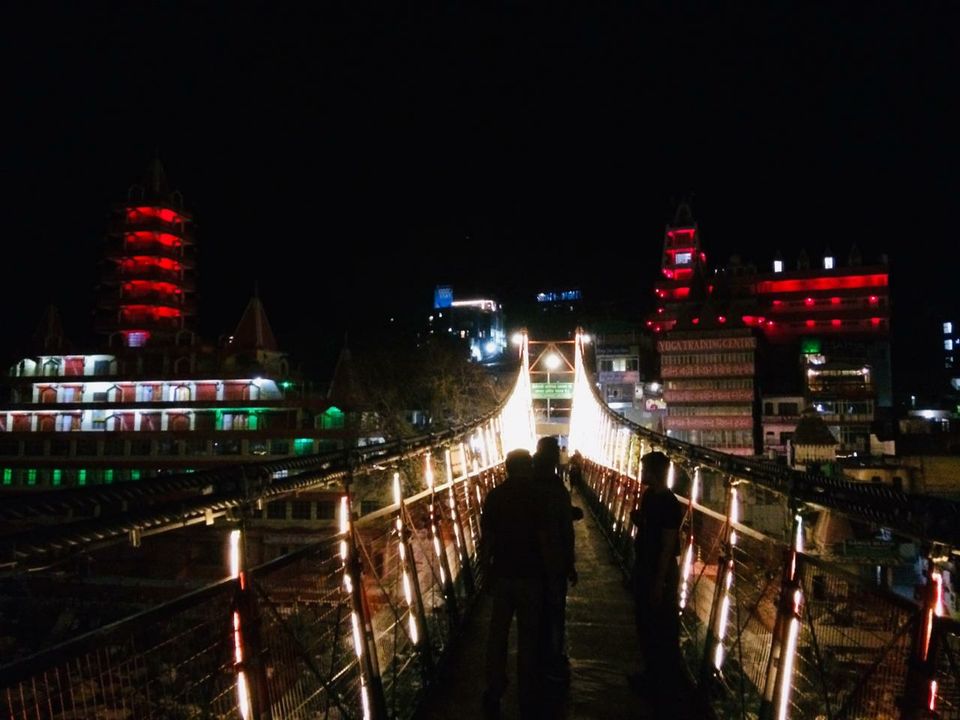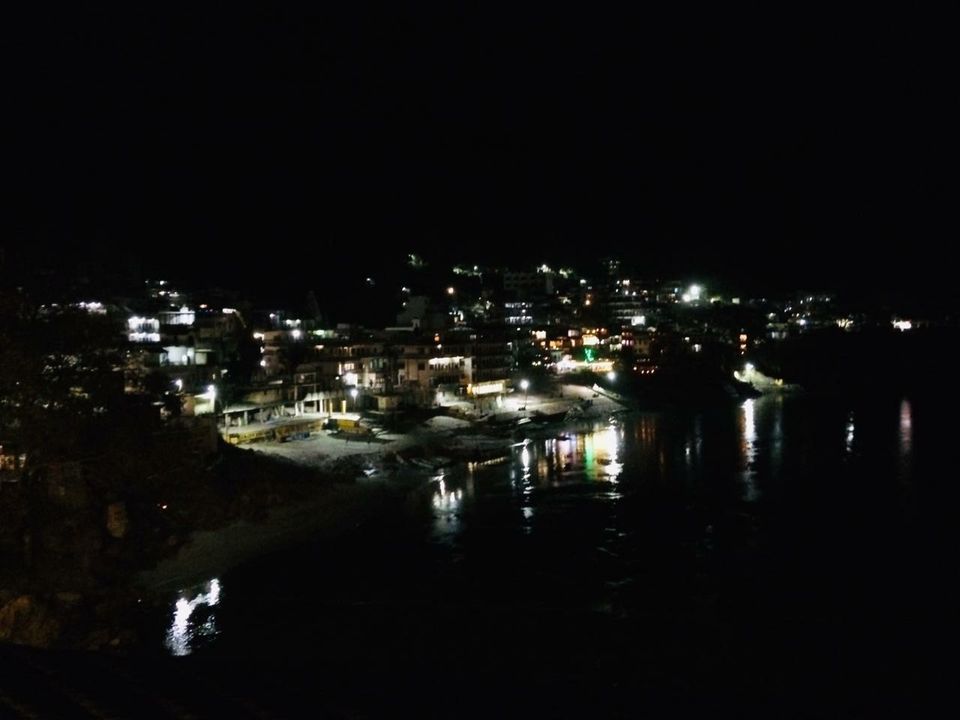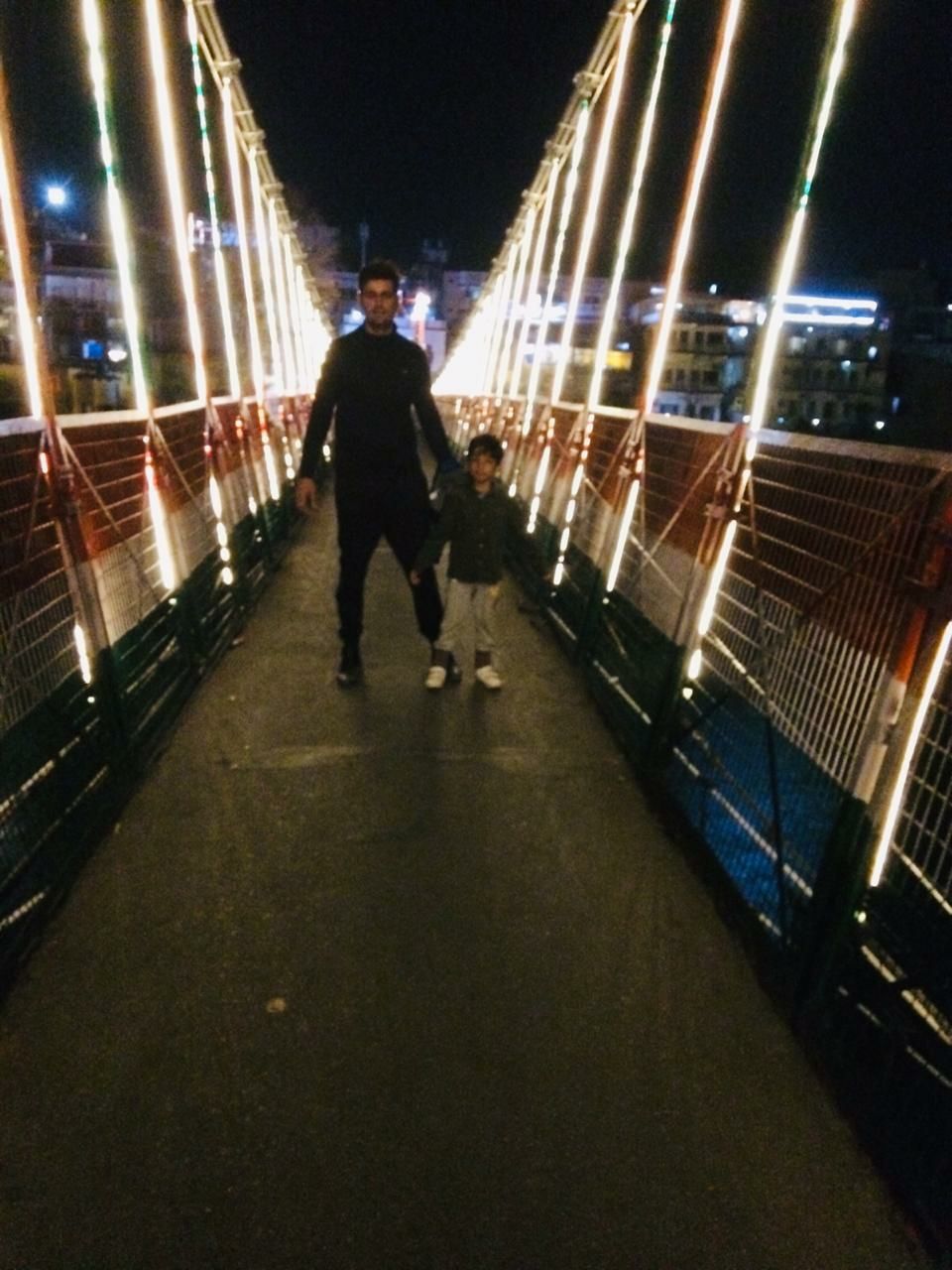 How to Reach- New Delhi to Haridwar by bus or train, Haridwar to Rishikesh by bus for by an auto
What to Carry- A good Sunscreen Lotion
A torch,sunglasses,casual shoes,easily dryable clothes for rafting,cash.please don't depends on credit cards as more than 50% hotels only take cash and paytm
Main attractions-
Laxman jhoola,Ram jhoola,Ganga Aarti at Triveni ghat, Neelkanth,rafting,yoga,bungee jumping, trekking.
Child below than 12 yrs is not allowed to raft
You can hire bike and scooty too to explore Rishikesh,please keep Your driving licence with you
Best and Budget hotel view good view and amosphere
Bunk stay hotel Rishikesh
Frequent searches leading to this page:-
jaipur to rishikesh tour package, rishikesh adventure activities package, rishikesh most popular place, rishikesh auli packages, rishikesh jim corbett tour