So finally the day had arrived when our long planned and postponed trip to Rishikesh was to start. Packing our bags, grabbing the speakers, filling our bikes' oil tanks, we left our places at 8:30 a.m. It took us 1 hour to leave Dehradun (thanks to the traffic of Dehradun and our beloved friends for making it so fast lol). Anyways, we were 5 friends and had 2 bikes and 1 activa making our way through the traffic.
We stopped at our usual spot, Bikaner sweet home at Doiwala, whose by the way, the kachori is quite good.
We reached Rishikesh at 11:20 a.m. and went straight to the ghat near Ram jhula. The weather was thankfully quite good.
After enjoying the scenic view over there, we proceeded further for Neelkanth Mandir, stopping at few eateries on our way.
Neelkanth mandir is situated 32 km ahead of Rishikesh and is dedicated to Lord Shiva. After visiting the temple, we left for Rishikesh in search of a place to stay.
After much search, we got a place in a lane near Freedom Cafe and Laxman Jhula.
The sorroundings of the hotel are quite famous for the cafes and shops selling jewellery and copperware. You can always bargain with them as they start from a very high price due to the national and international tourists.
It was already 5 p.m. by then so we decided to head towards Parmarth Ashram for the evening aarti which starts at 6 in winters and by 7 in summers. The aarti takes place at the Ganga ghat and is really peaceful to attend. People also light their diyas(earthen bowl used to light) in the river Ganga.
After the aarti we searched a place to eat. Purple dhaba and lucky dhaba are quite famous over there for their food.
Due to immense international tourism, I have heard, Rishikesh is safe at night inspite of very empty roads but still I would not prefer it.
We went out to Ram jhula and the Ganga ghat near that at night and that is one thing I would recommend to each and every person out there who is visiting Rishikesh. The speed of wind is so much that the jhula actually shakes. A light weighted person might even move from his/her place there.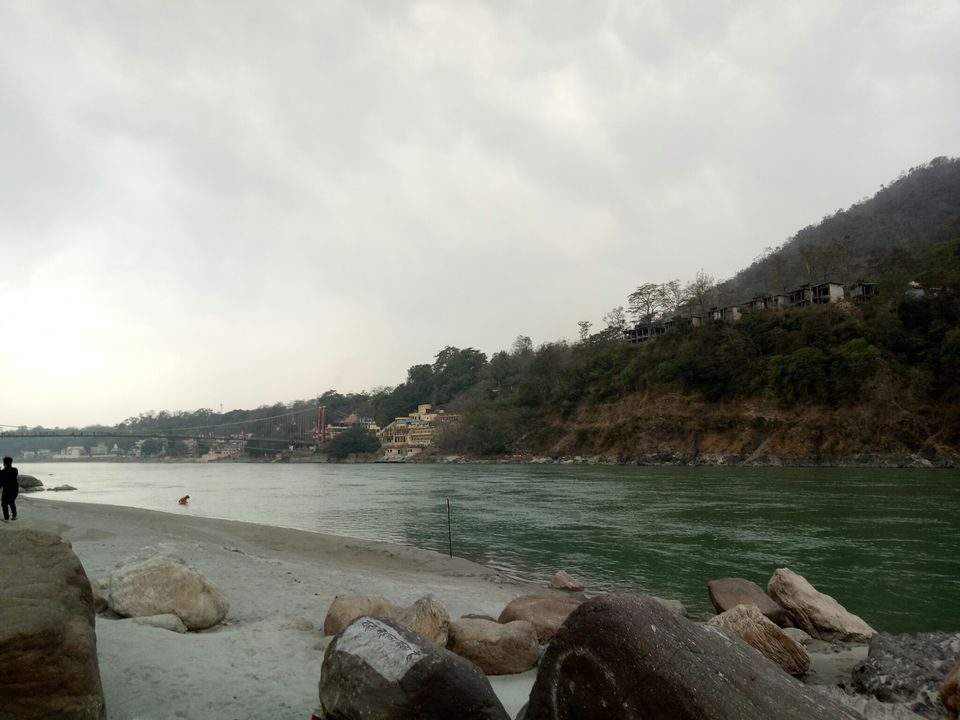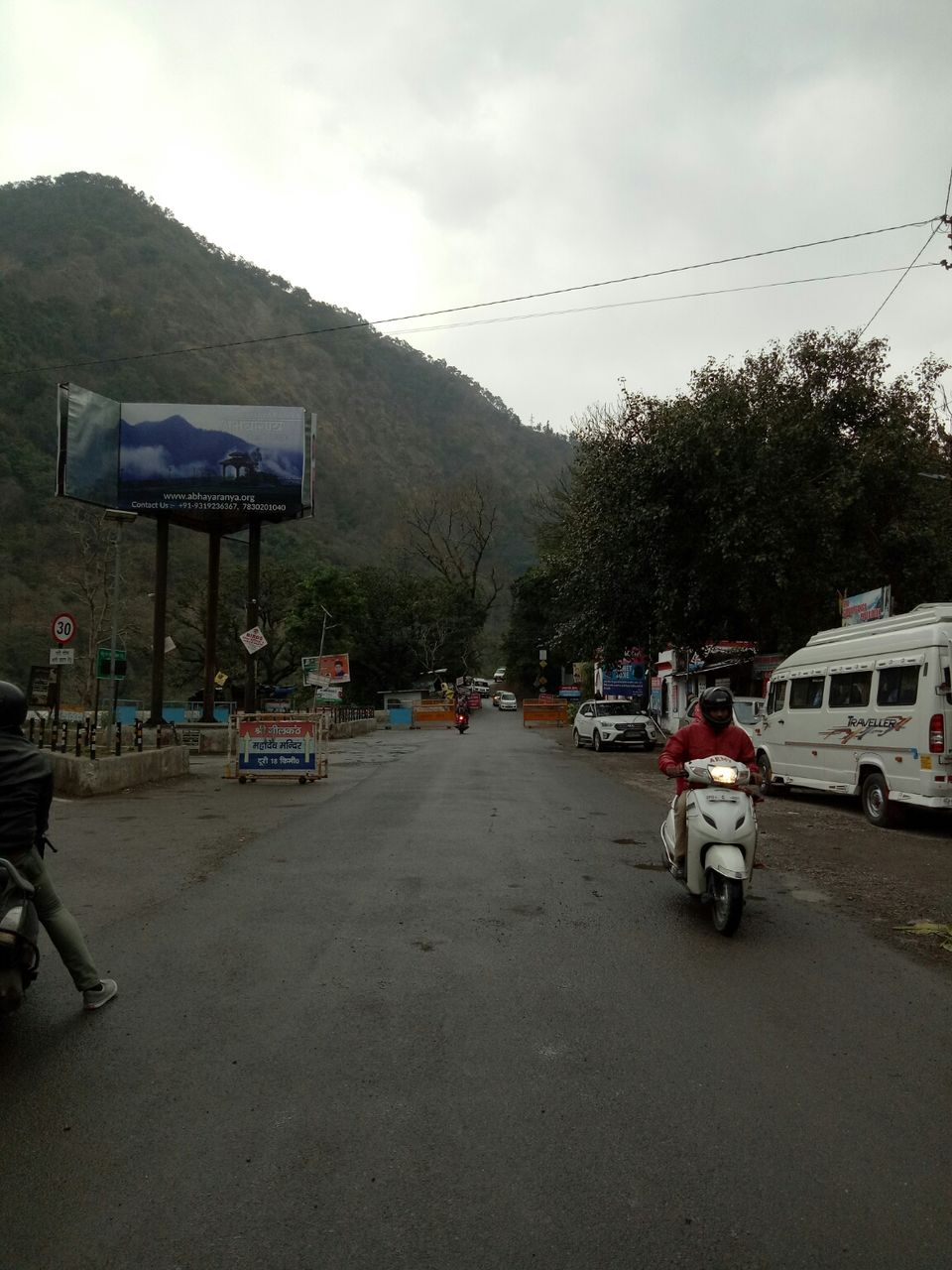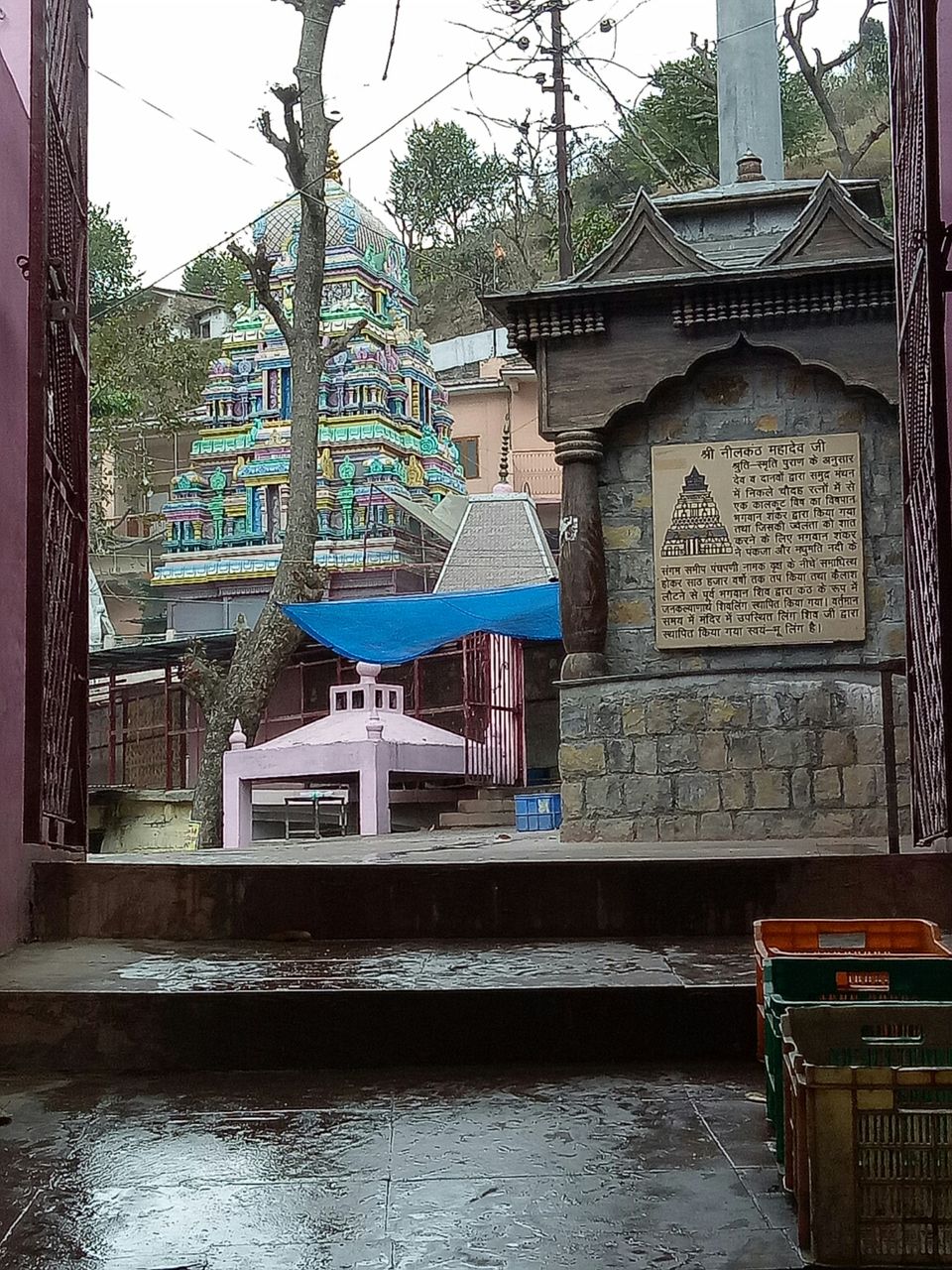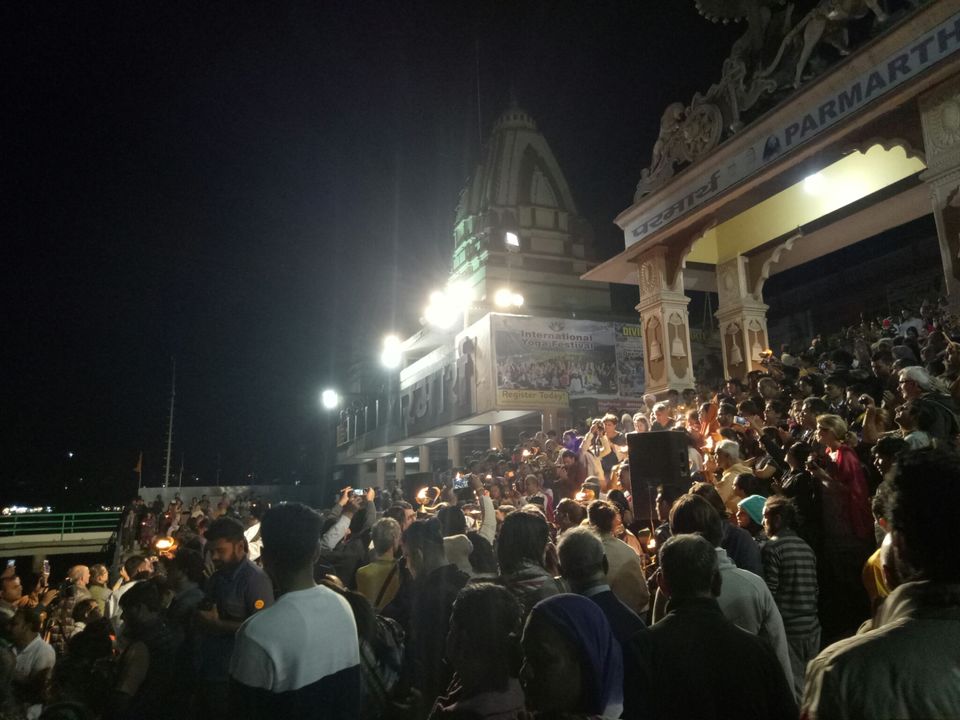 The next morning we had our breakfast at purple dhaba and we started off for Marine drive, near AIIMS, Rishikesh.
There are two ways to reach this place. One is through the city and the other one goes through the jungle behind Beatles ashram all the way to the barrage near marine drive.
It's a very quiet, peaceful and scenic place.
Then coming back to the Ram jhula, we spent some time near the ghat, did some shopping and were planning to leave but the peace and the mountains were too hard to leave behind so we decided to stay for another day.
The evening was spent at the local eatries only trying different food and building sand castles.
We went to Madras Cafe for the dinner but were really disappointed by them. The food is overpriced and not very good.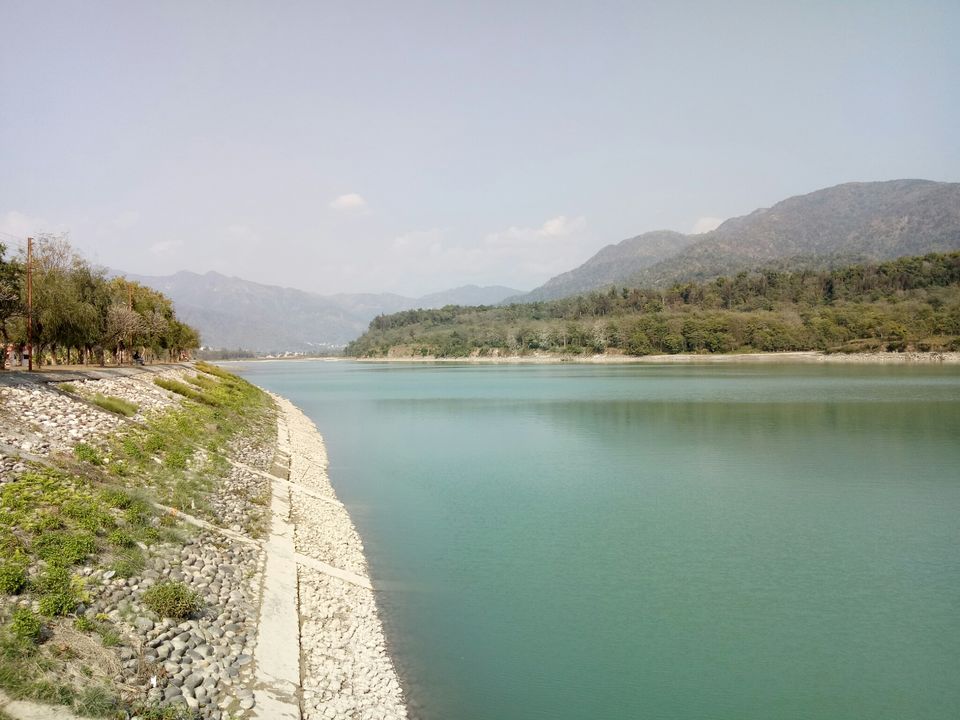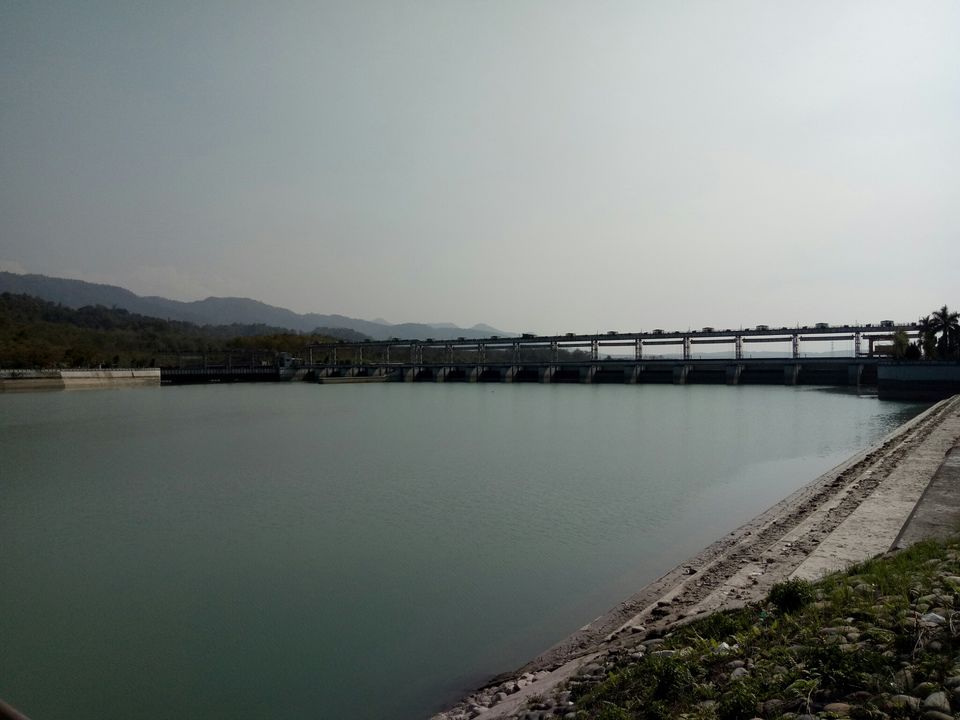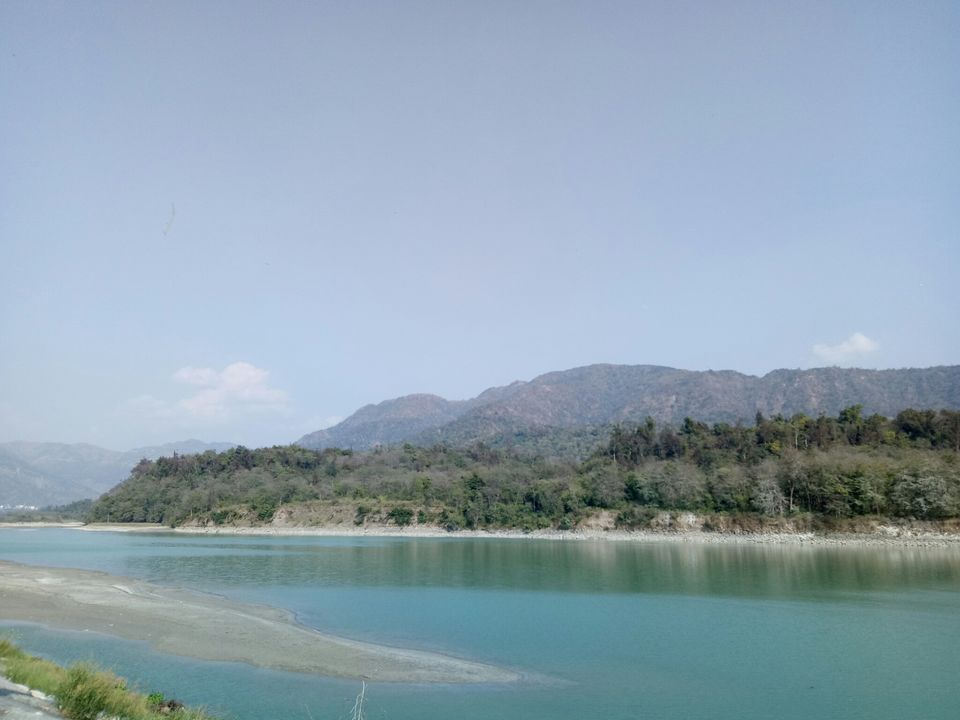 It was our last day in Rishikesh. We had our breakfast at Harry cafe, roamed around the city enjoying the peaceful and light environment.
Harry cafe is a cool place to hang out if you want some quality time. It's a little trippy place but you can only know it if you experience it. If you are visiting Rishikesh, do visit this cafe. It's also a fun place if you come with your group of friends.
We chose a quiet place ahead of Parmarth ashram to spend some time sitting on the rocks in the water. And with a heavy heart, not wanting to leave Rishikesh, we departed from there at 5 p.m.
Although I could not put into words the beauty of Rishikesh and the trip, but it is surely etched on to my heart forever.