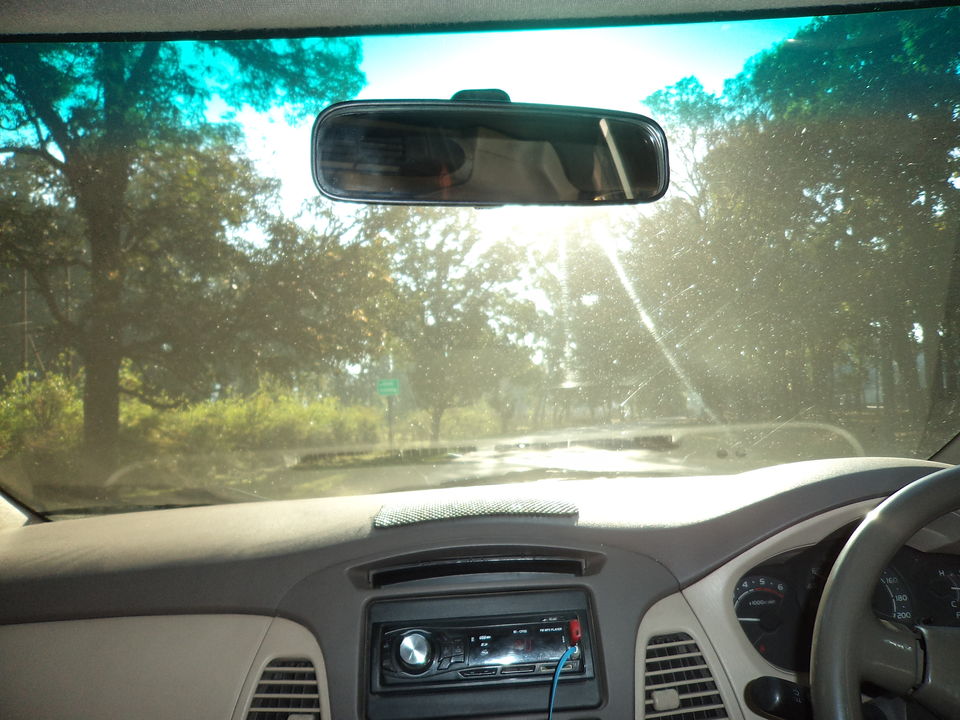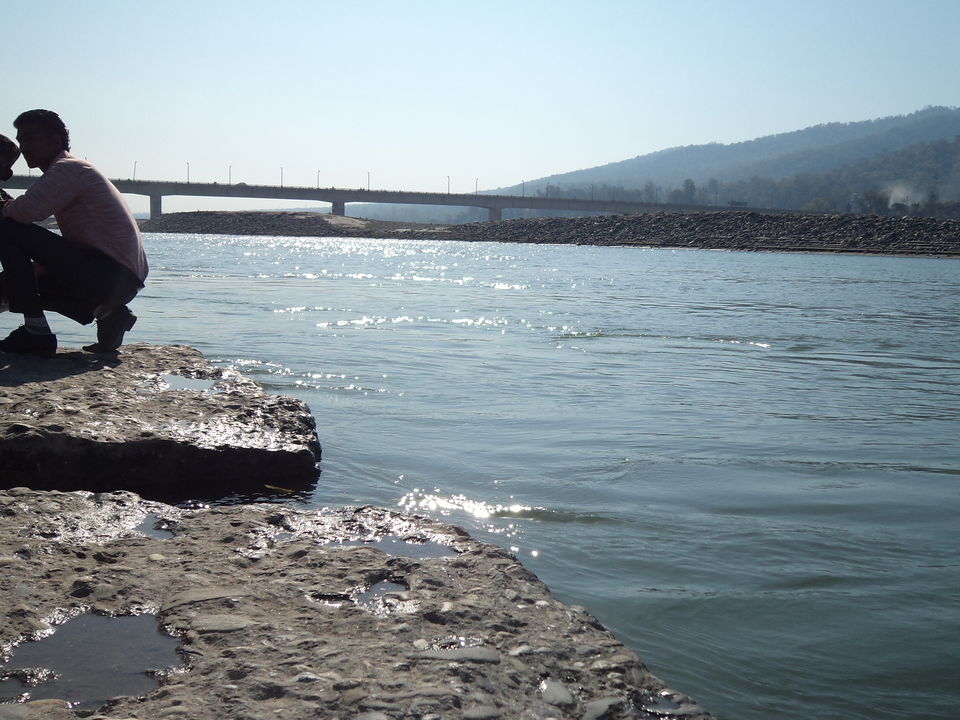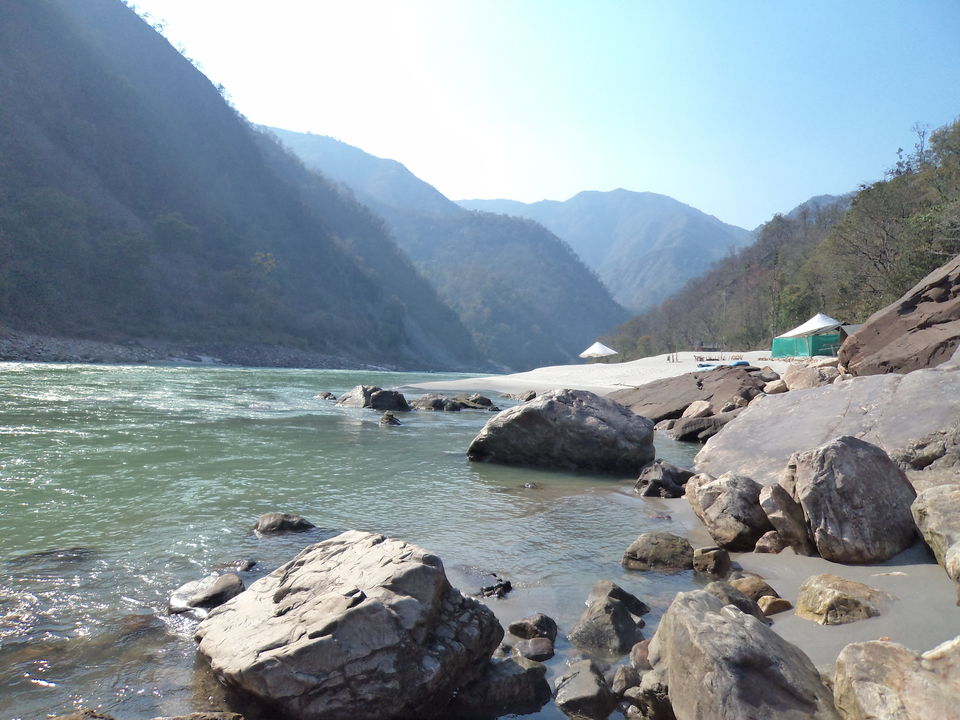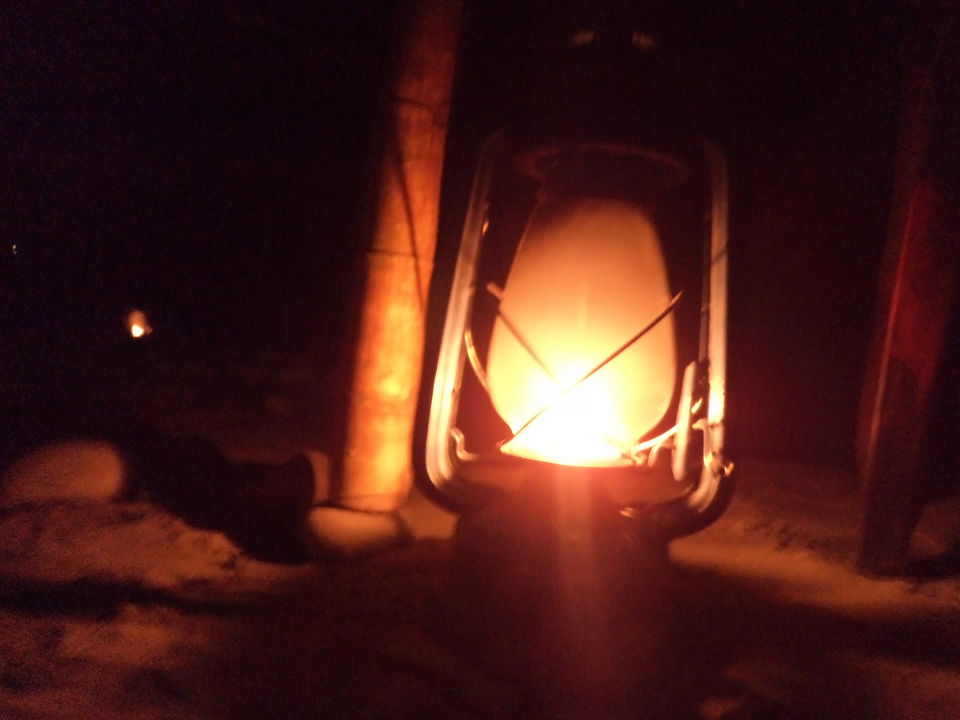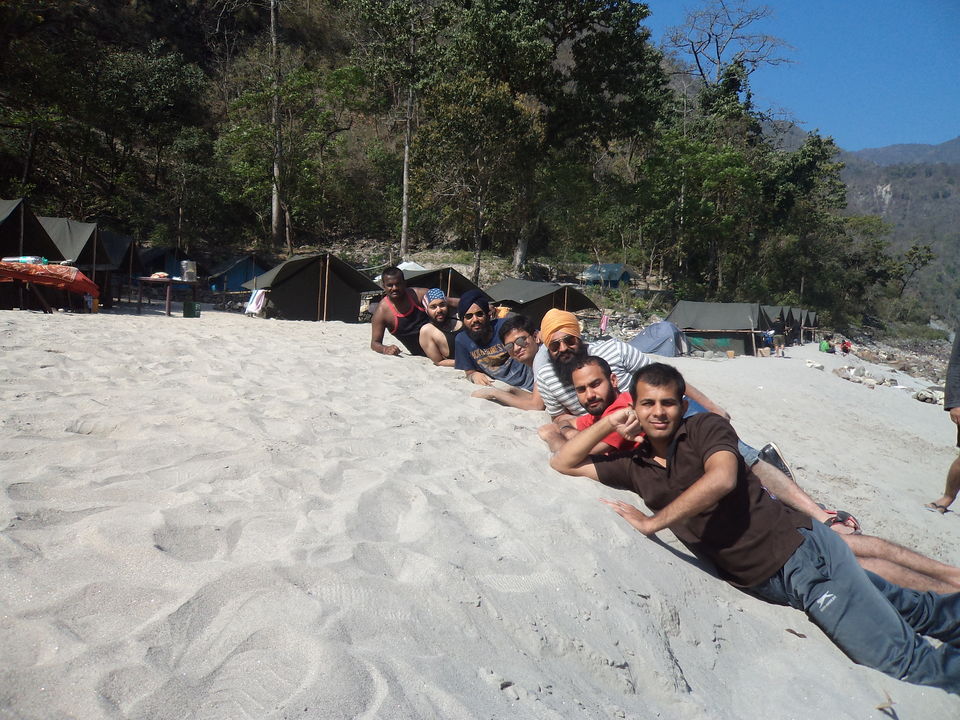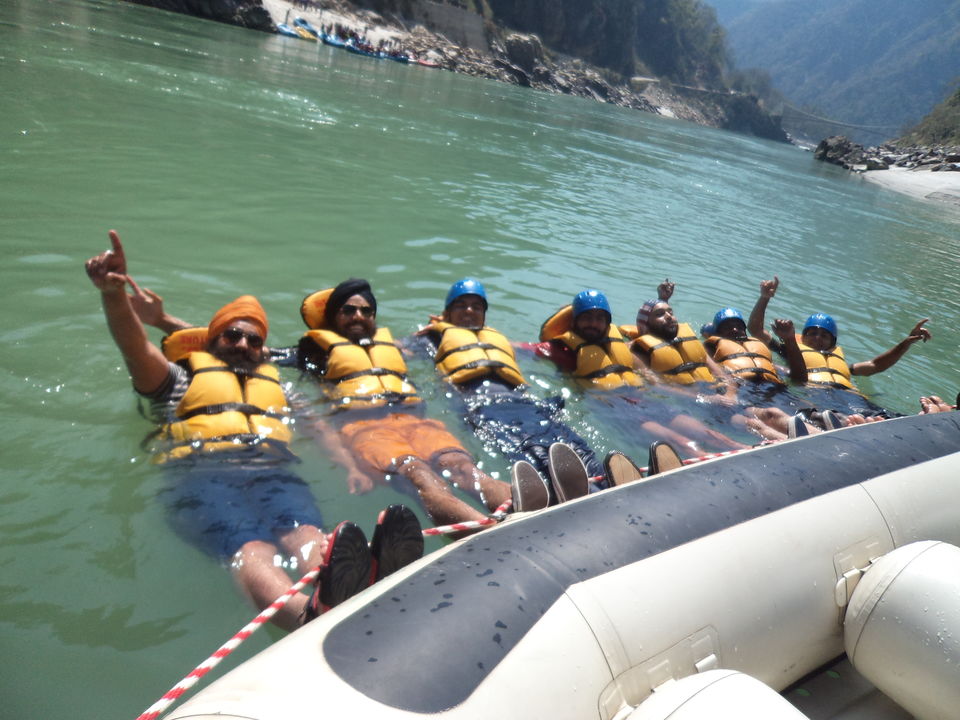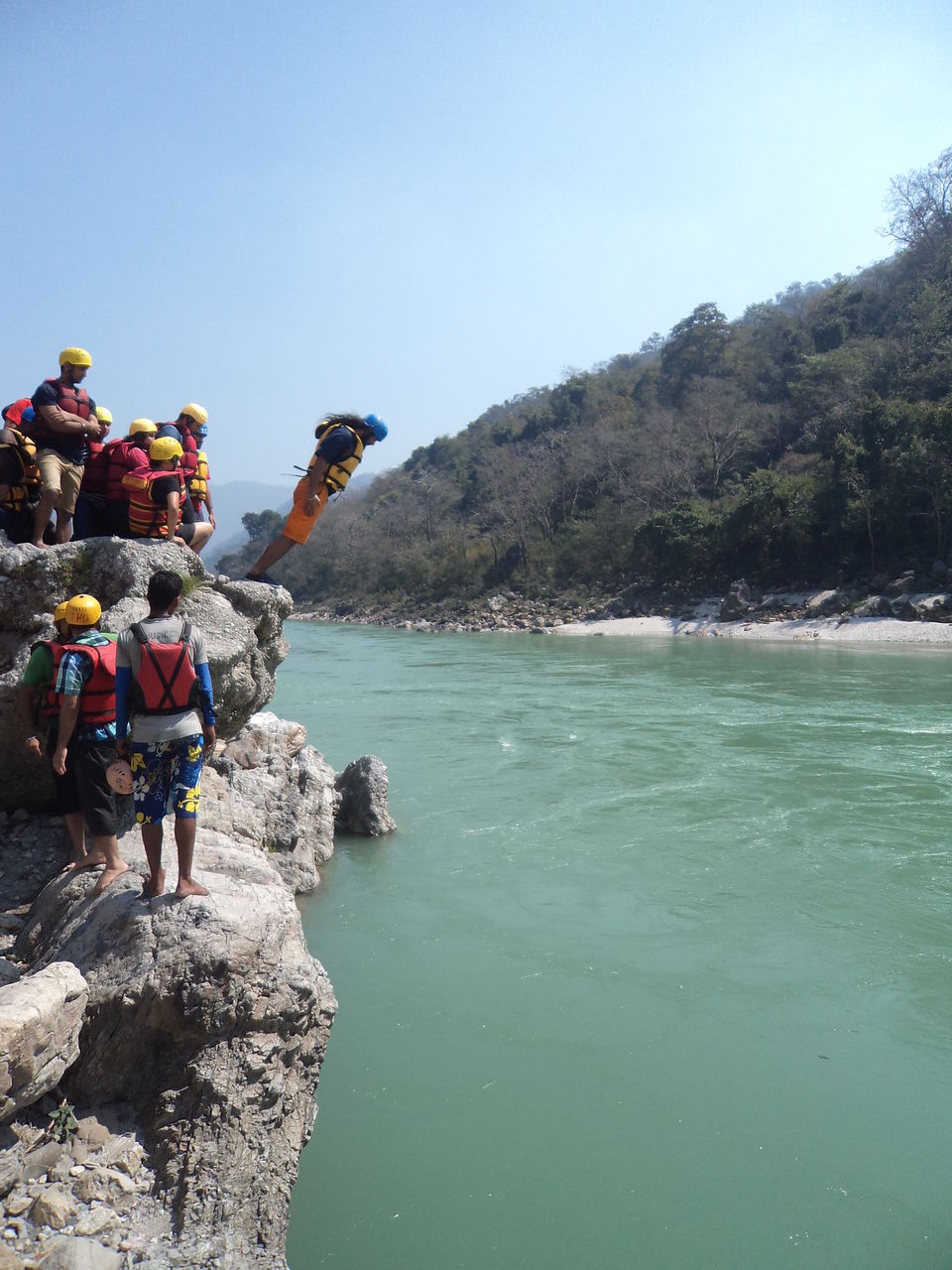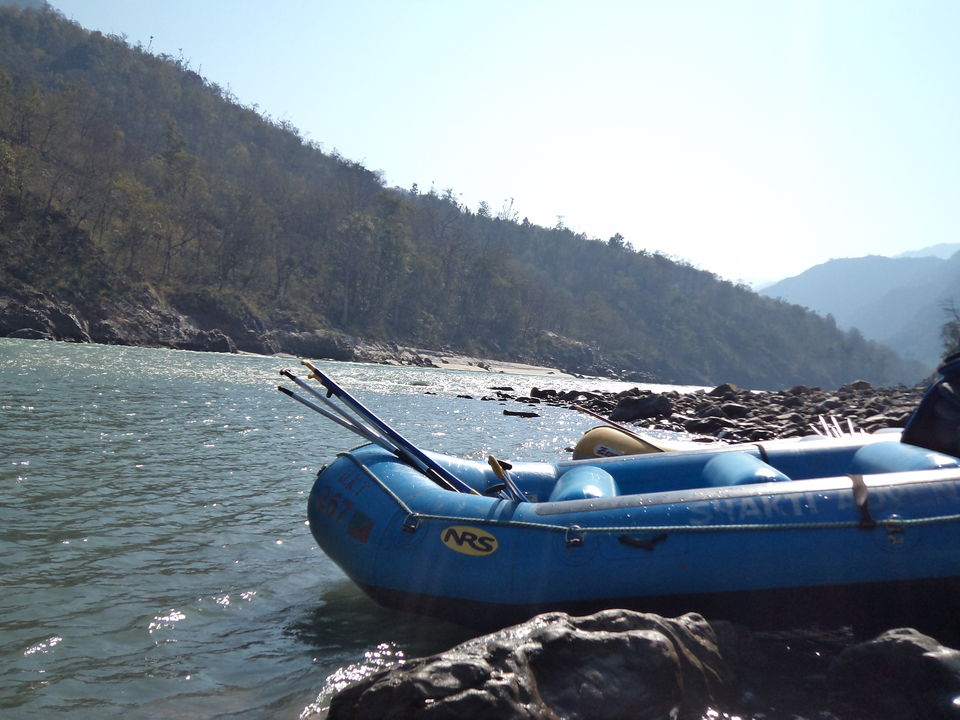 Chandigarh (The city beautiful) to Rishikesh (The adventure capital)
This was my first adventure trip after completing my college and we were planning it from very long. We were 7 enthusiasts, office colleagues actually, who always wanted to go for white water rafting in The Ganga Ji.
Before writing my experience here, below are some useful things for all who are planning for river rafting (Rishikesh - a very low budgeted trip):-
Total Cost: - ₹ 3000/- Per Person (Including Travel from Chandigarh to Rishikesh)
Camping: - ₹ 1000/- Per person
Rafting: - ₹ 500/- Per Person
Best Time for adventure: - March – June and September - November
Rishikesh is well connected to New Delhi, Dehradun and rest of the nation. You can reach easily their by Rail or Road.
My story and experience:-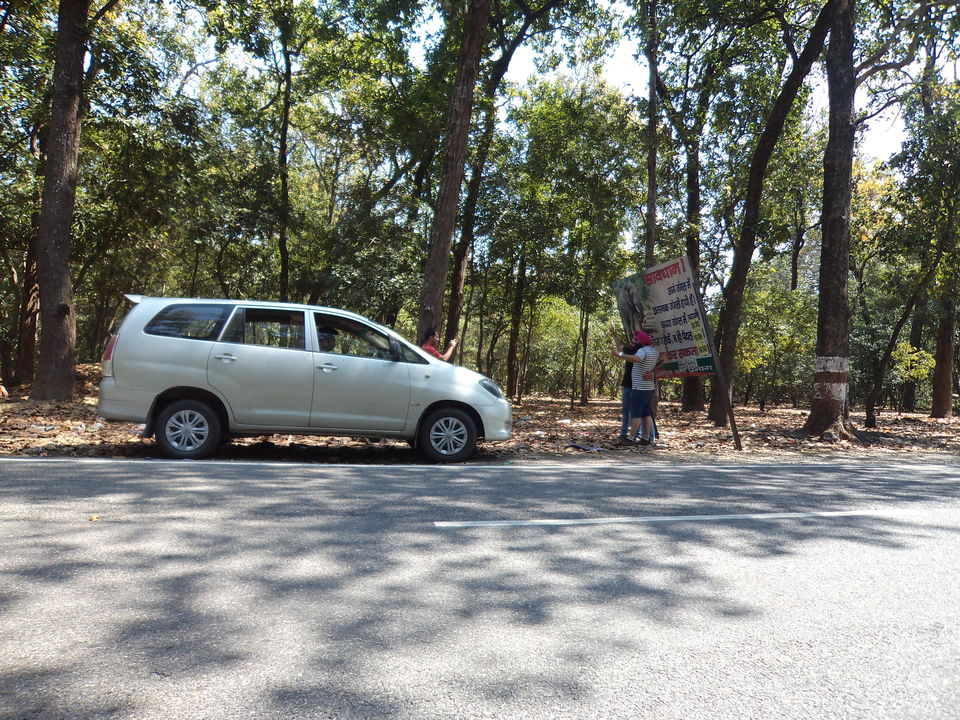 As this was a low budgeted trip just for 1.5 days (weekend) so, we started our journey early in the morning, right after our office hours at 5:00 AM (as usual late by 1 hour). As this trip was from Chandigarh to Rishikesh so we crossed river Yamuna Ji in the holy city of Paonta Sahib, we spent some time in this city of Shri Guru Gobind Singh Ji and then we moved on towards our destination. After Paonta Sahib, we crossed Dehradoon and finally reached Rishikesh. We all were tired as we traveled for 5 hours without any nap on the way, traveling has never been an issue but without sleep……. (As sleeping is one of my favorite work).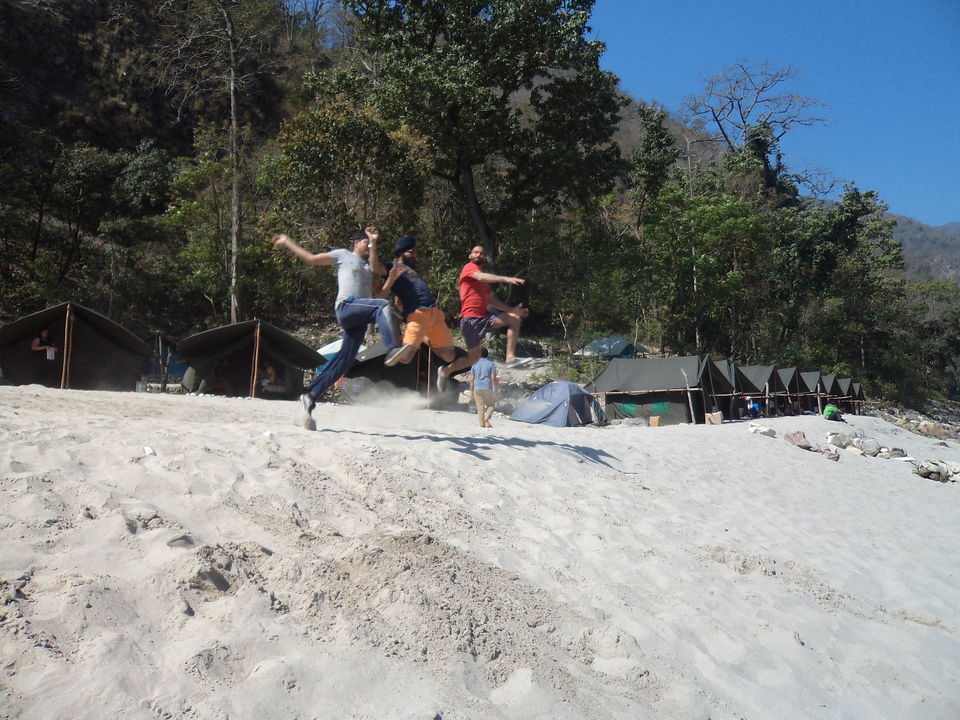 Drive from Chandigarh to Rishikesh was very smooth but again without rest it was a bit tiring for us, but we forgot our sleep as we reached Rishikesh and got the first glimpses of Maa Ganga. We did not plan to stay in Rishikesh so we moved ahead with our guide towards the camping site which was 30 kms away from Rishikesh. We reached the camping site near about 2 in the noon and thereafter, adventure started...... Innova dropped us road side and we tracked down the hill to reach our camp, where we came to know that the camp is on the other side of the river. Subsequently, we have to cross the mighty Ganga (adventure of crossing Ganga in a boat with very heavy flow of water). After crossing Ganga, the guide allotted us our tents. The arrangement was for 2 persons per tent and now it was time to enjoy the Mother Nature and Ganga Maiya. We played volleyball, did wrestling in the white sand and enjoyed a lots of dives in Ganga Ji. Playing like a kid in your mother's laps was actually real fun. Don't know how we spent the whole day just roaming here and there like school going kids. As I am emotionally attached with this holy river Ganga, may be my narration seems like a childish narration.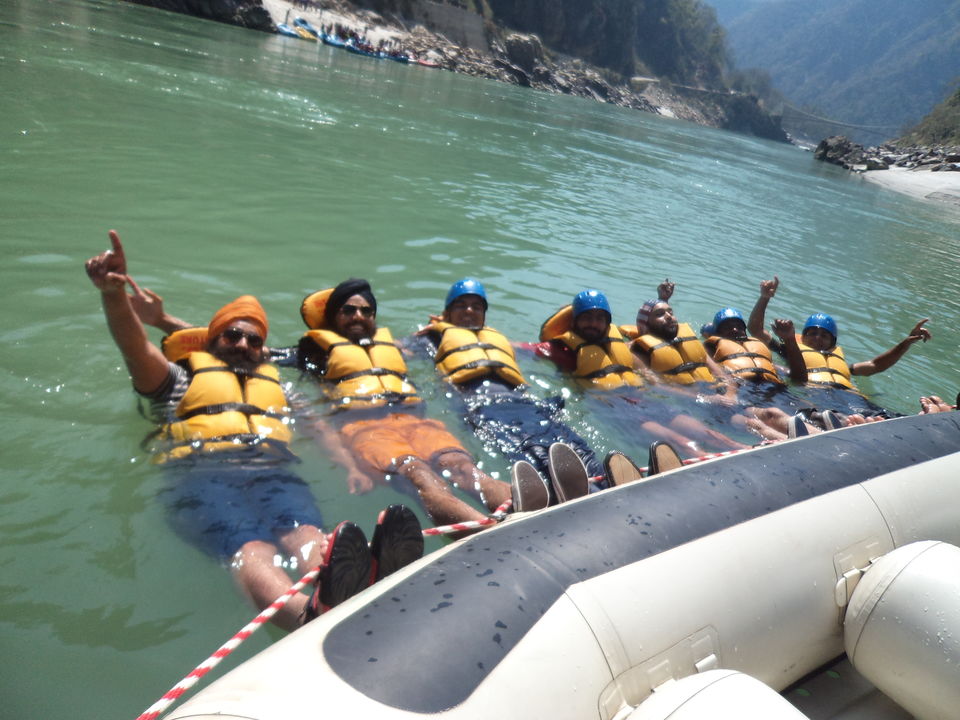 After our dinner, it's time for camp fire and as usual few guys and almost all the girls residing in that camp started "Antakshari" and it was like we are in a classroom where students in front row are playing some decent games (Obviously you can do whatever you want but in my personal opinion, antakshri is very boring and kiddish). Now we felt very tired & sleepy, so we moved towards our tents to sleep. Next morning, after our usual morning activities, we had our breakfast and a photo session with my friends and other campmates surrounded with beautiful mighty river Ganga and Muscular mountains of the lower Shivalik of The Great Himalayas……… Suddenly, our guide came to us and asked for our autographs (agreement for the river rafting). It was now time for the famous and adventurous river rafting. Unknown to the fact, how long it was, we started in the morning around 10 am and reached Rishikesh(destination) at 4 in evening after we had lots of fun & frolic in crossing the rapids, jumping from the cliff or sometimes even from our boat, swimming in the river and yelling some high pitched jingles like: - "Twinkle - Twinkle little star, Ganga maiya superstar", "Churmur Churmur dhoom dhadaka, hoo haa hoo haa" and "Daal baati choorma, Chandigarh wale soorma" (as we belong to Chandigarh)……
It was a nice, memorable, refreshing tour and North Indians can enjoy Rishikesh as weekend getaway.