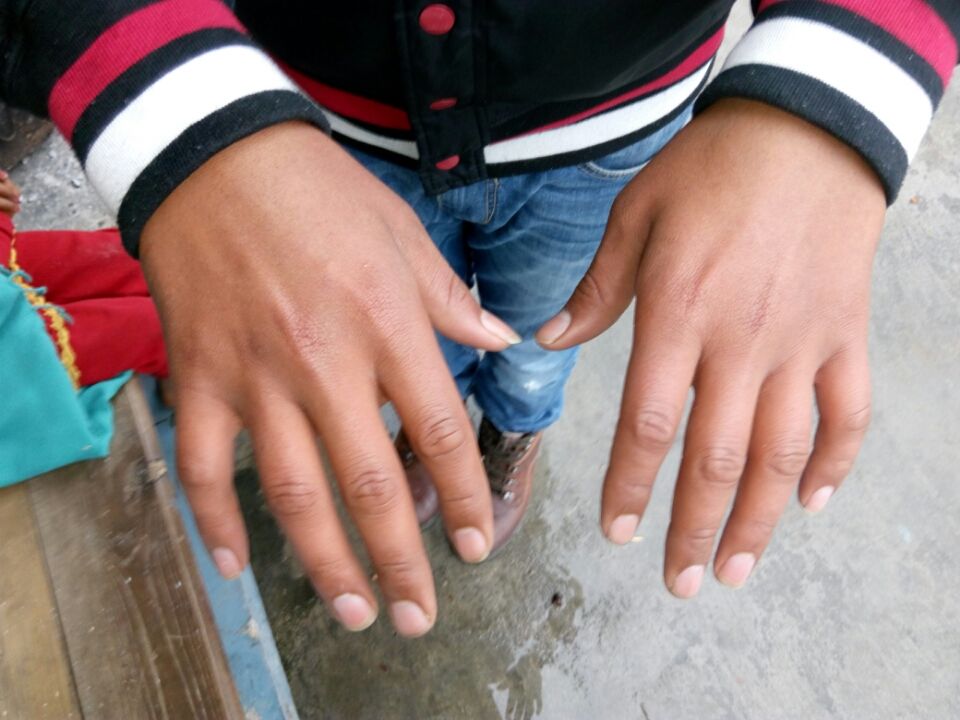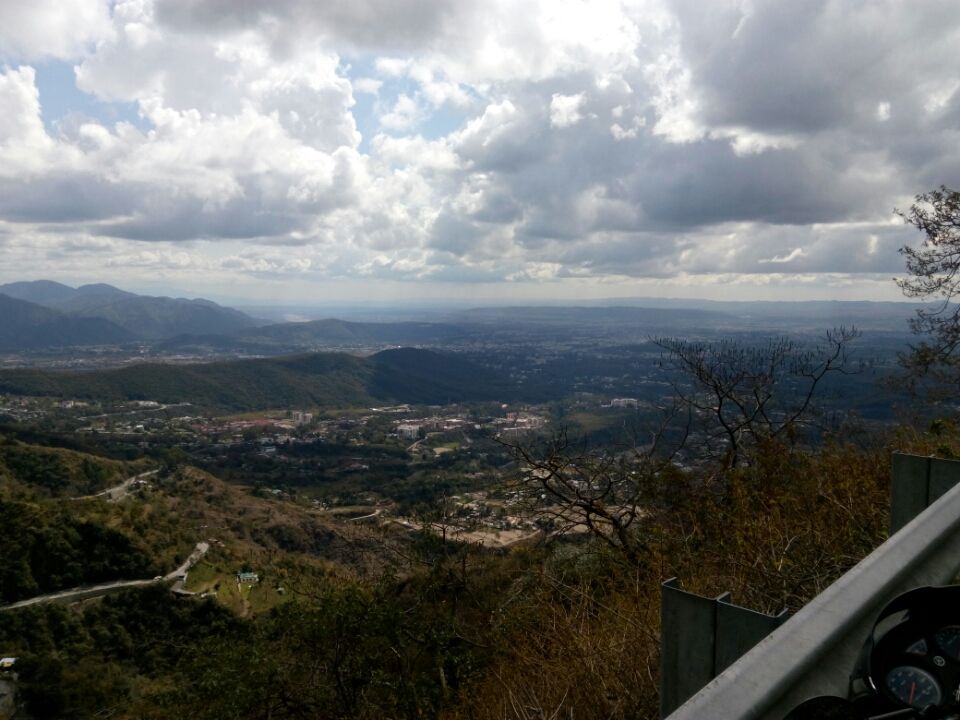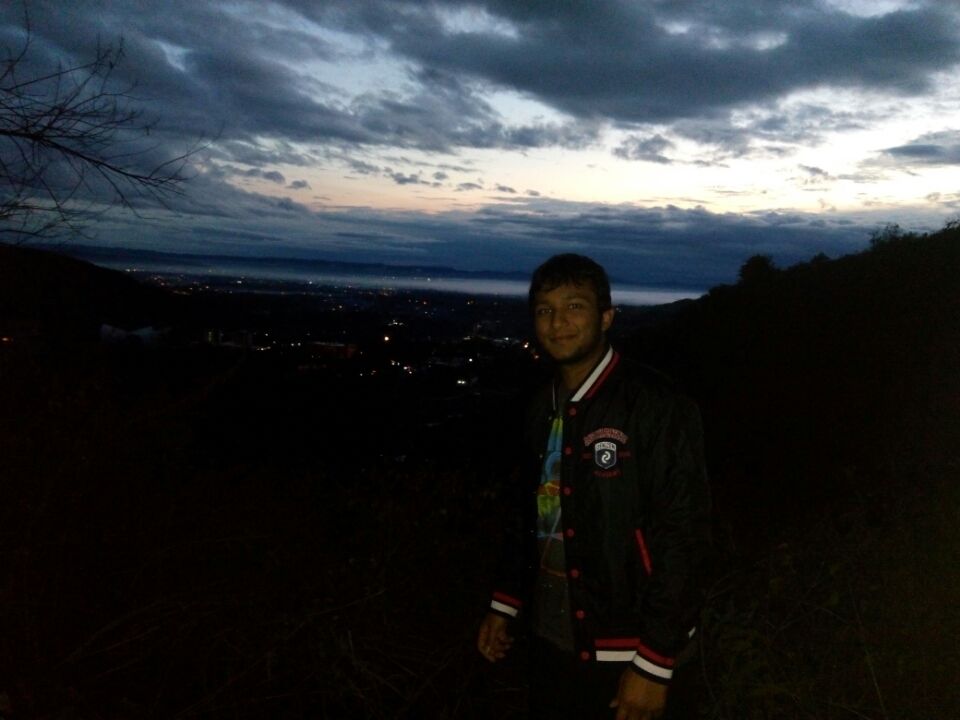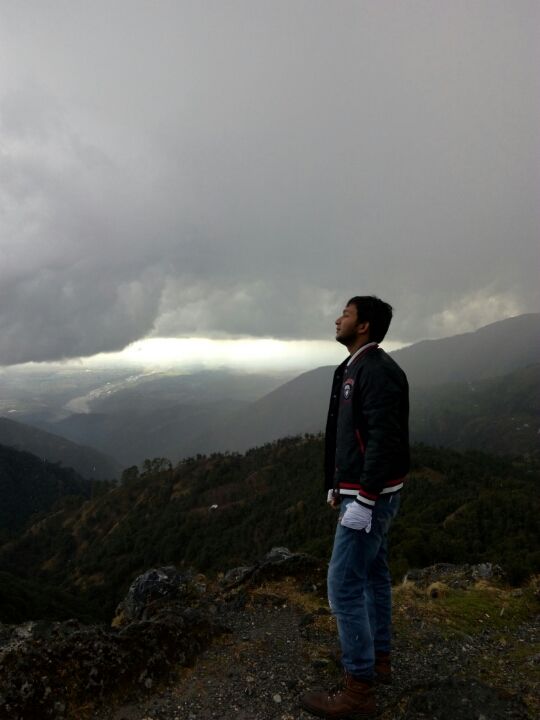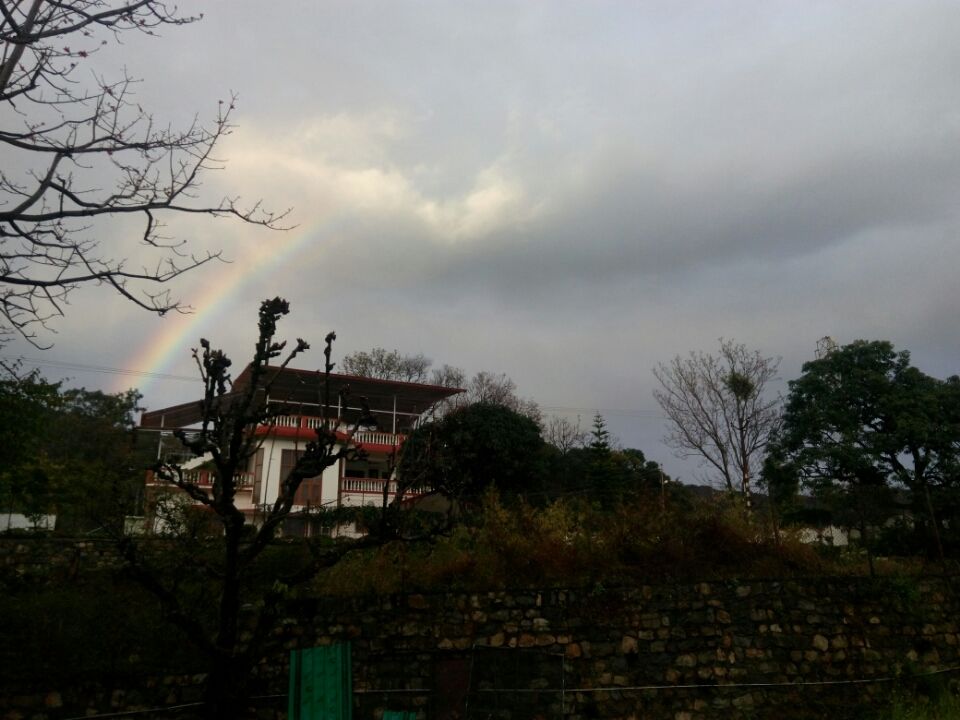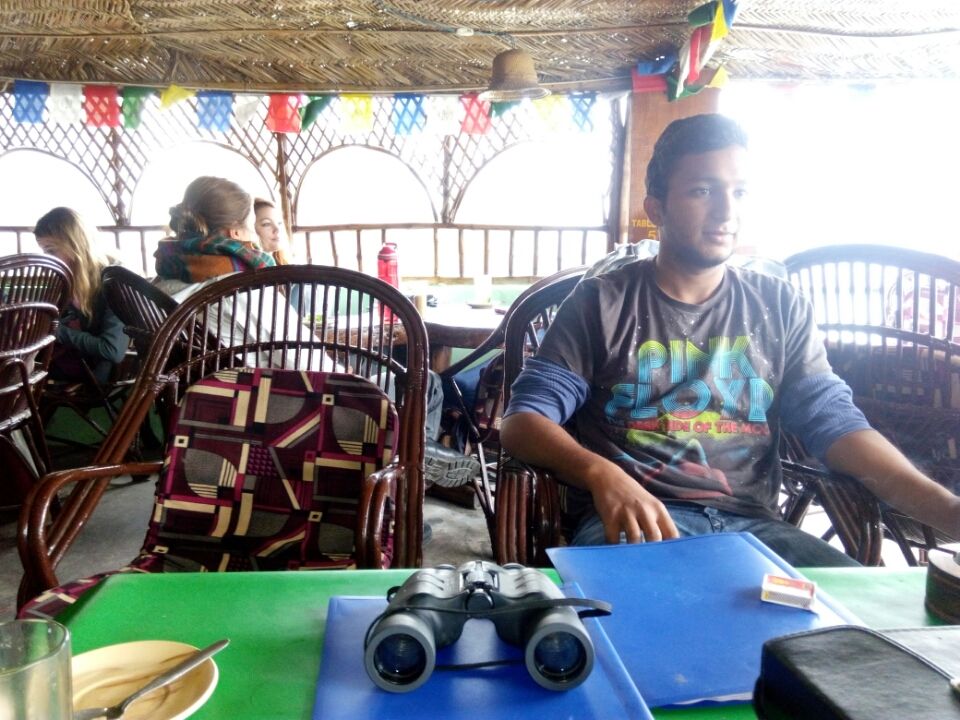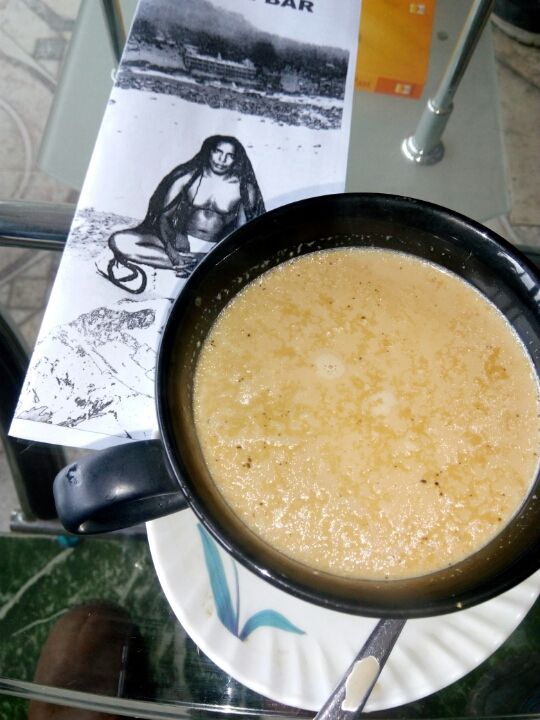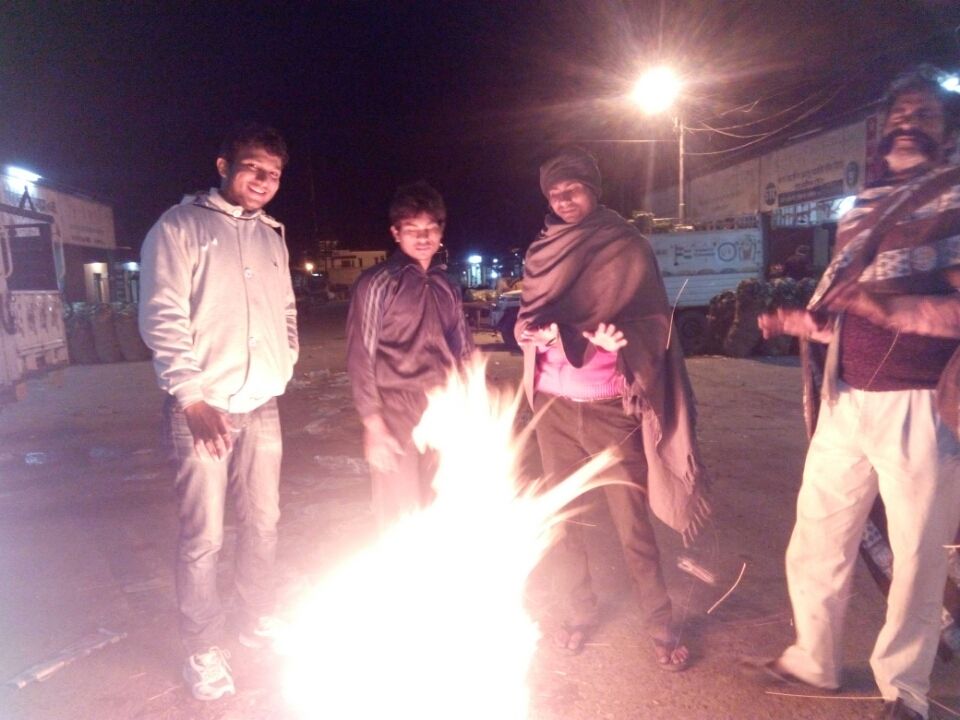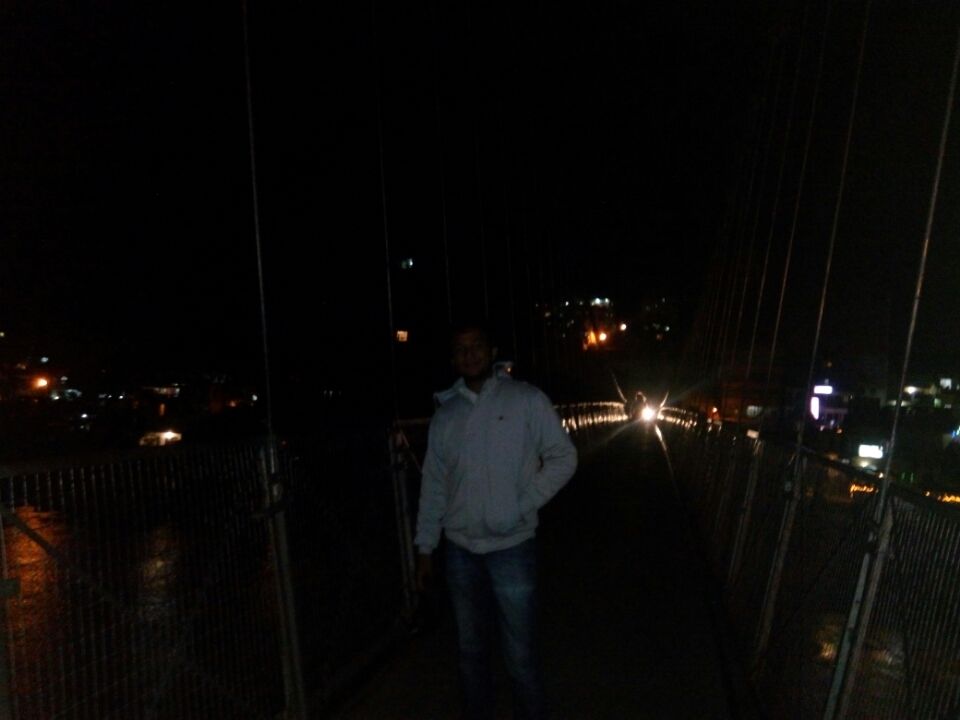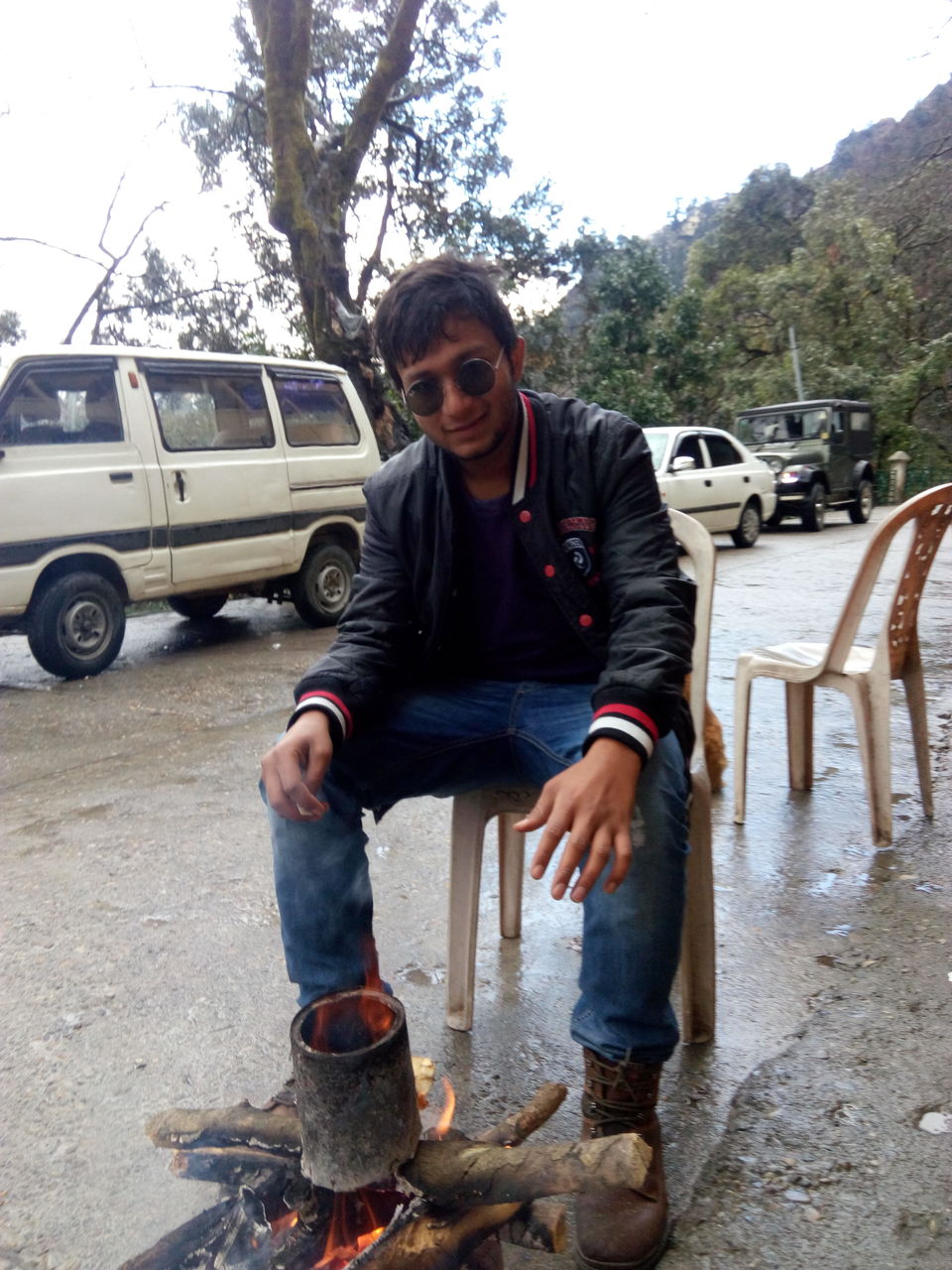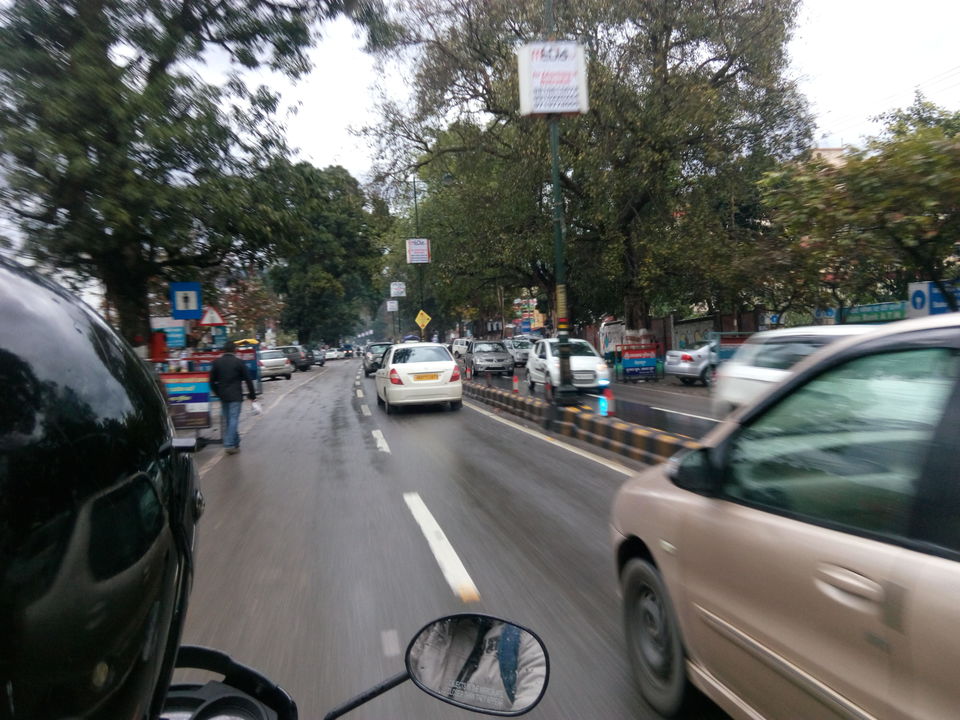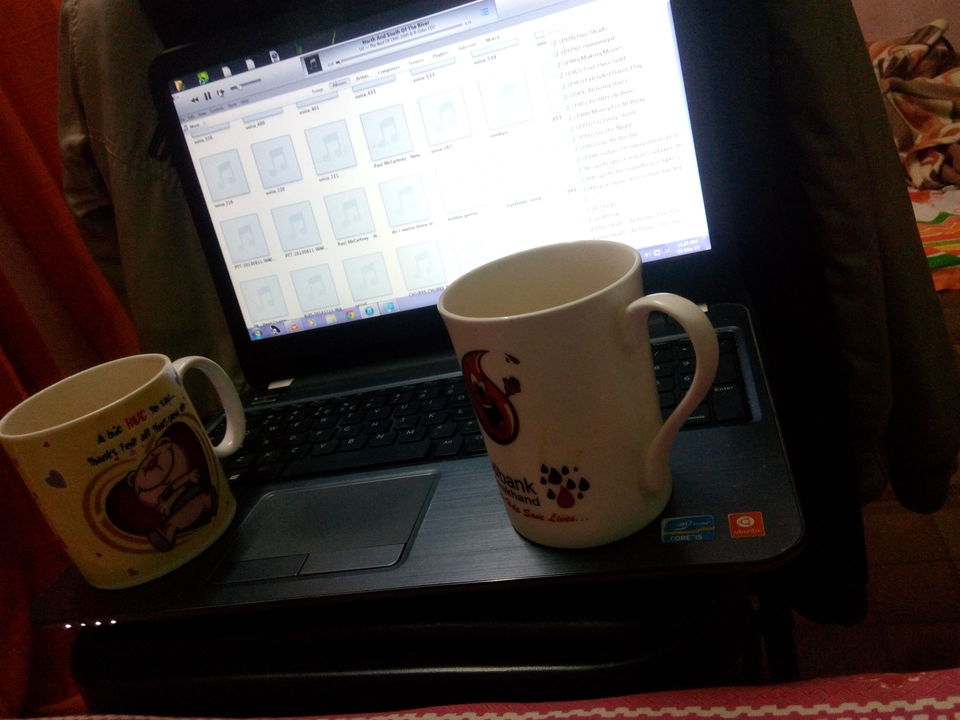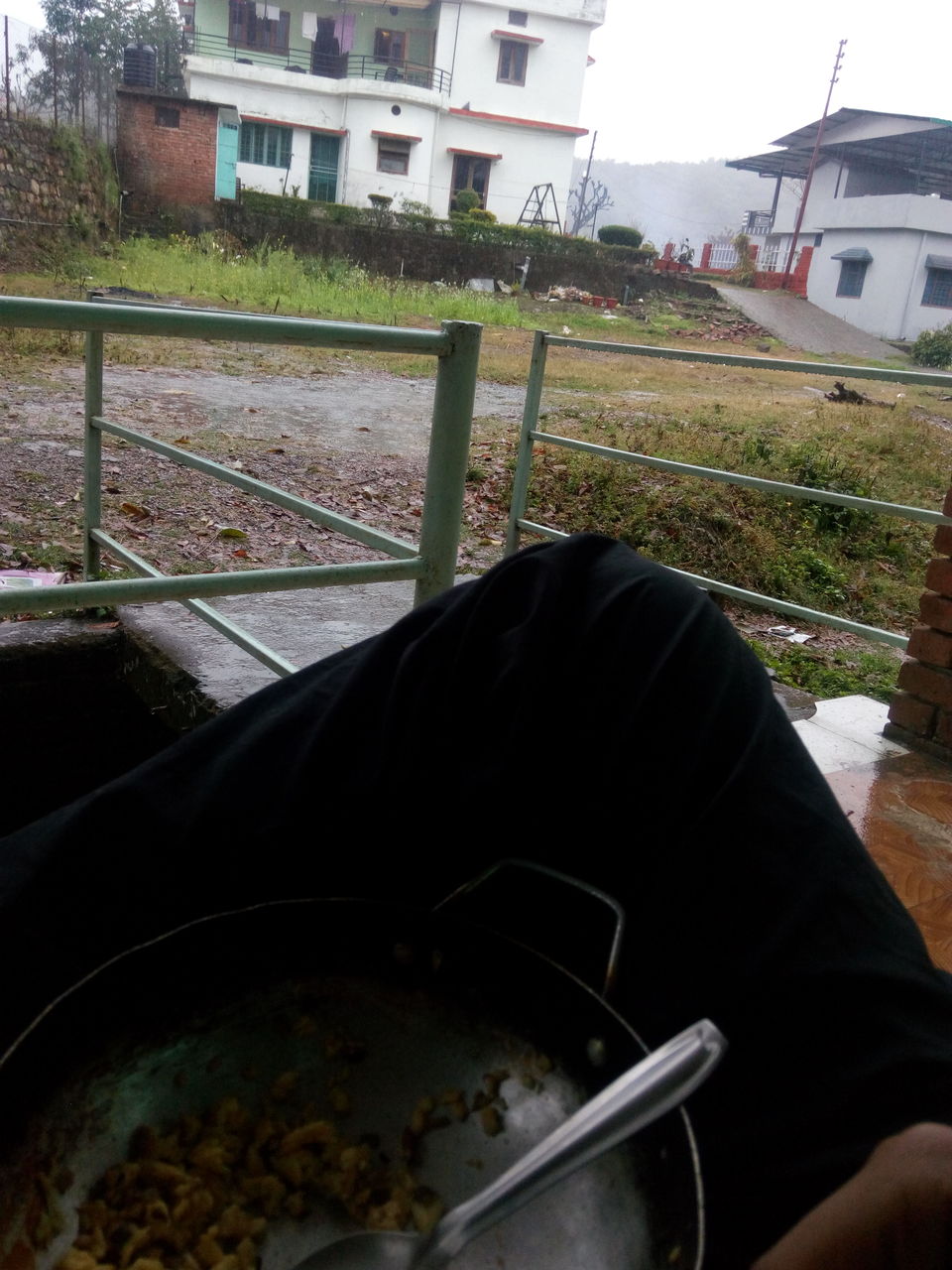 Confessions First:

Yeah! I was preparing for engineering entrance (IIT) at Kota, just like a million of students across the country. I was introduced to multiple new faces who then didn't became a close part of my daily life, but instead remained as an acquaintance. Nonetheless, that the time was simple enough to think of any miscellaneous other than getting into a top notch colleges.
Natives of Kota were poor and had low commercial aspects, they survived on local renting business to students who use to visit for studies. They still do it, and heavily rely on the coaching institutes.

Since then, we (me and my friend) were in touch via Facebook only. It was almost more than four years i guess since we spoke to each other and then a day arrived, we of a sudden planned a trip to Dehradun.

DAY 1 :
Early morning arrival at Dehradun, he was supposed to meet me at the bus stand, but his phone went switched off when I tried calling him. After couple of unsuccessful attempts, somewhere I comprehended that: I had just arrived on a basis of a call, trusting a person I used to know years ago,

was it a smart move?
Having nothing in hand, I waited for 3 Hours at the bus stand and kept on trying his phone in a hope that he'll receive my call. It was a cold morning and after waiting for hours, I finally decided to leave and started looking for a 'Dharamshala' ( a cheap place to stay) as I wasn't having much money for a hotel accommodation.
The moment I found a Dharamshala, I saw his number flashing on my caller ID, it was a moment of relief and a I received the call with a tirade against the mess he has made. Apologizing, he added that his phone went off and he felt asleep. Later, he picked me up form railway station and we went to one of his friends home.
DAY 2 :
We left for Rishikesh, apart from rafting and cliff jumping there is much to explore in peace and beauty.
Place has its owned popularity for meditation and Yoga which is being followed since decades.
The most popular band "The Beatles", king of rock and retro music in late and early 90's visited the place in search of peace which made the place a tourist spot for music lovers.
In memory of the famous band, the natives had named their cafe's as "The Beatles Cafe" which, rather the only cafe which that band went to was a mystery to us. We spent two nights at some government quarters at Rishikesh, as my friend was working in Chief Minister office, Dehradun.
Another day, we went to "Little Buddha Cafe", not so quiet but a decent place to sit and enjoy whole day with dope and music.

Judge me if you want to but I am just disclosing the culture here!

The cafe is known to be as a second home for foreigners, where they dope and rest at peace in melancholic music. One might face discrimination here as an Indian, they don't entertain Indians the way they care for foreigners.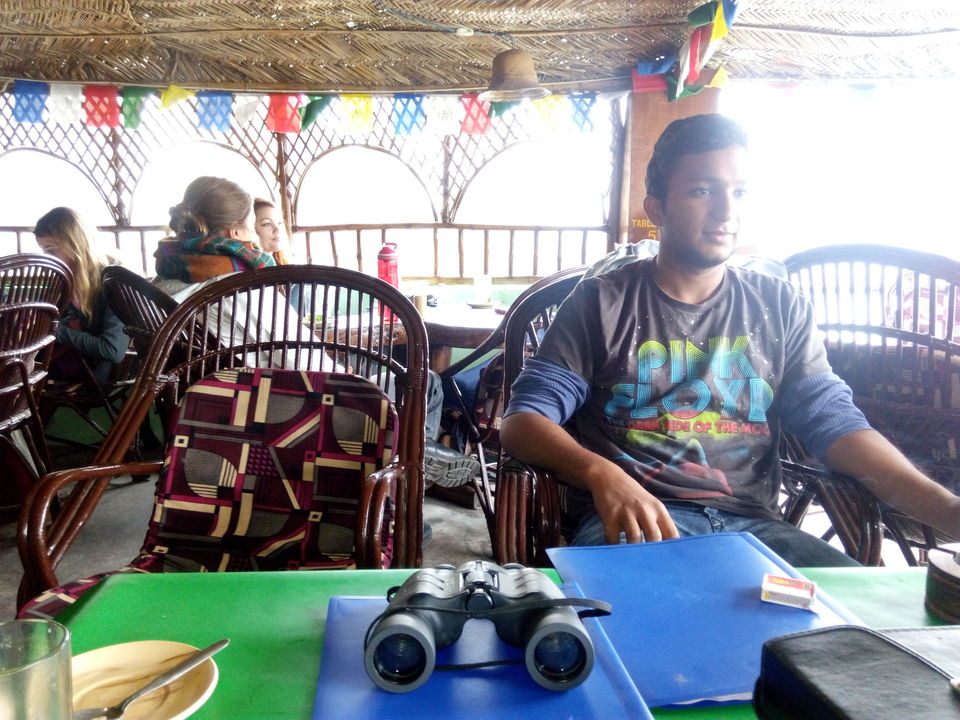 I never ever had an idea that my friend apartment would be such a bliss stay. He used to stay at Kuthal Gate which is somewhere in between Dehradun and Mussoorie .
We explored local places. It was precipitating all day for continuous 2-3 days and hence we couldn't get far with local places.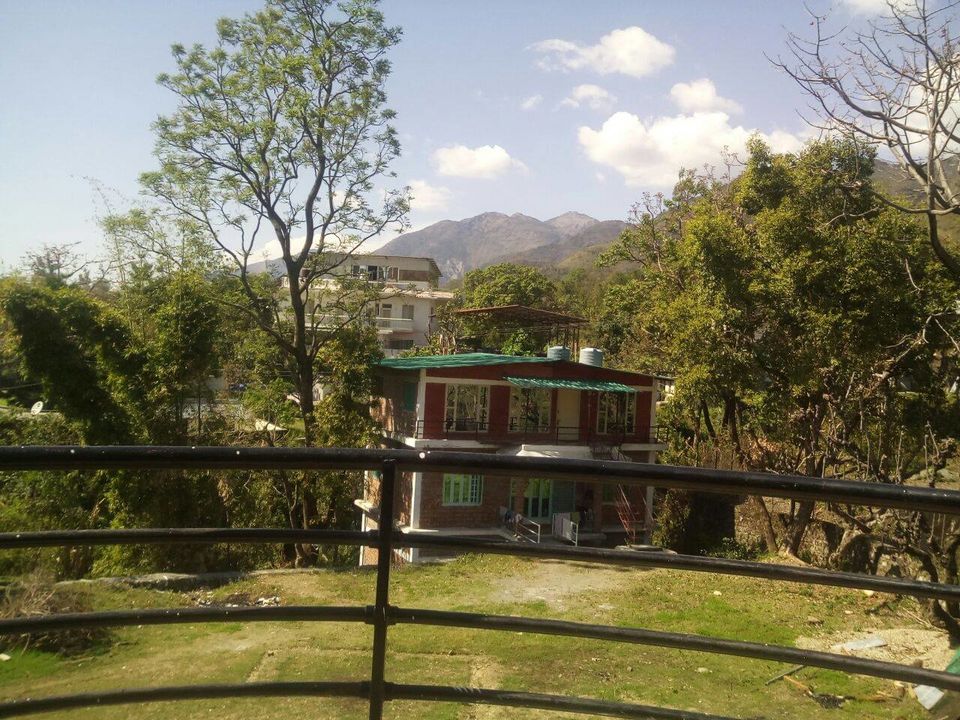 First Gear Cafe:
The name itself justifies its existence. Located on a top of a hill, and one needs to be in first gear to reach up the hill.
Intended to say, few places are too worthy "moments are too big for a camera to capture".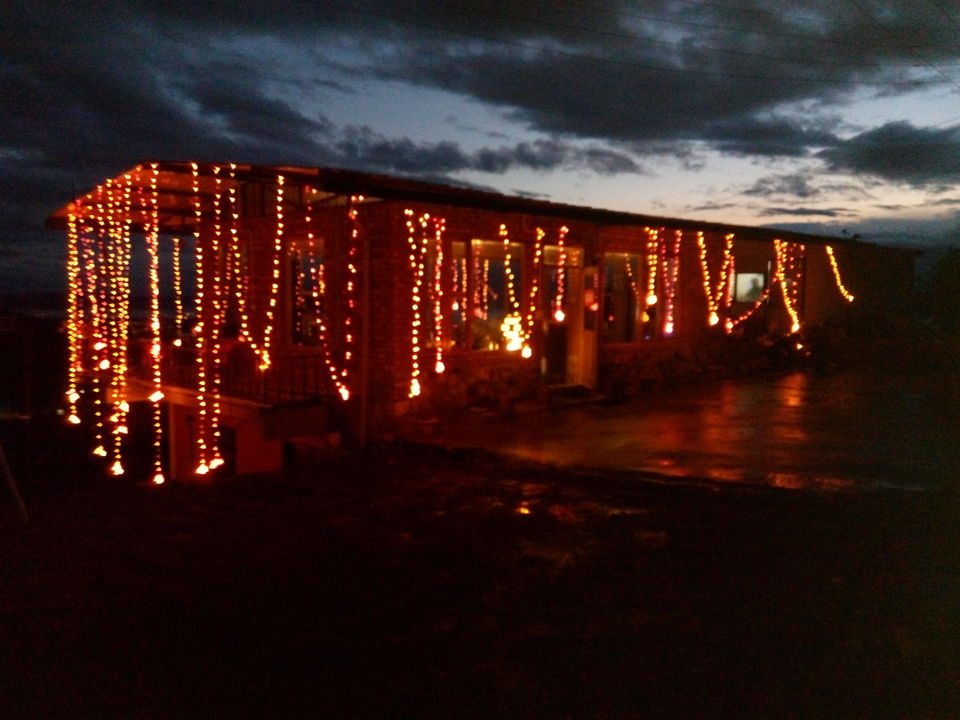 DAY 4 : " A Road Trip : "Sir George Everest""
Weather was going hard on us as all the plans were getting canceled, now with only a few days left in my hand I had to explore as this was my last chance. Though we utilized the time well with the Doon stuff, I decided that, let the rain continue and no matter what happens I'll continue to explore, I got stubborn to a thought that, after all, this is why I came here all the way from Jaipur. Ditching me, my friend denied to go to the place as it was risky to ride in such storm, so I planned the trip with one of his friend.
We loaded our-self with some stuff, just in case we need to later or in between the ride. It was getting extremely tough to ride due to heavy Rain and Hailstorms, my hands were frozen and body was shivering with cold.
As the expectations were high with the place, we took significant risk of crossing wild forests, muddy roads, and it all turned worthy when we finally encountered Snow.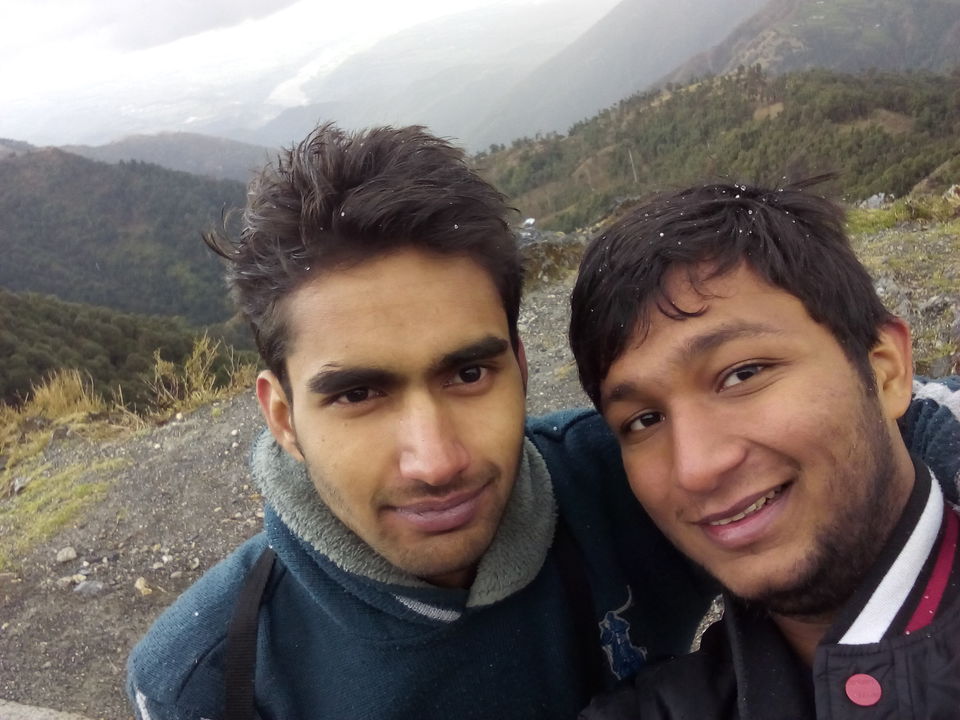 The place is 15-20 kilometres on hill top from mussoorie which shoots a view of "Doon Valley" through clouds(which we called a tornado of clouds), the view was admired standing.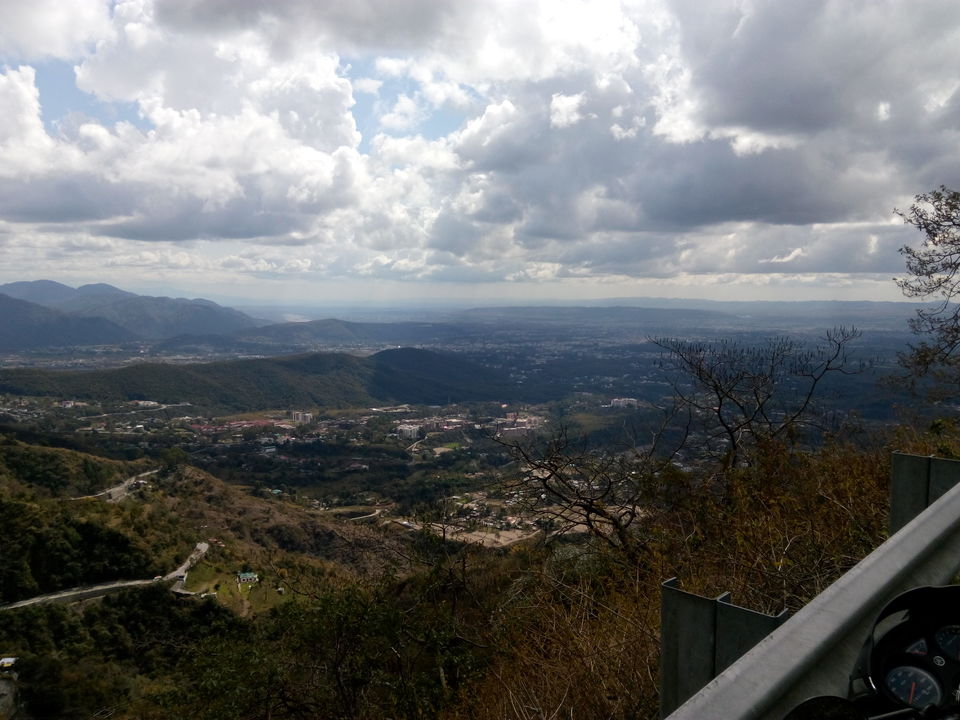 DAY 5 :
We went out for local sights with one of his college management representative (College Registrar). The man is real fun and holds a position of registrar at DIT, Dehradun.
At the cafe nearby, later we planned a movie late night that day (Kingsman).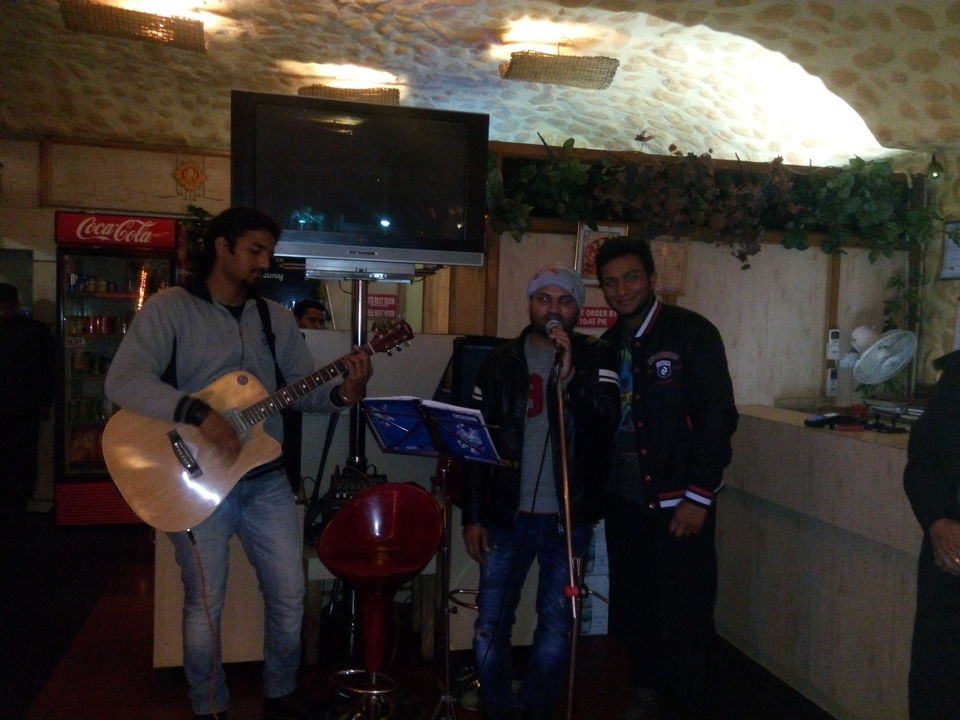 DAY 6 :
I left back for Jaipur.