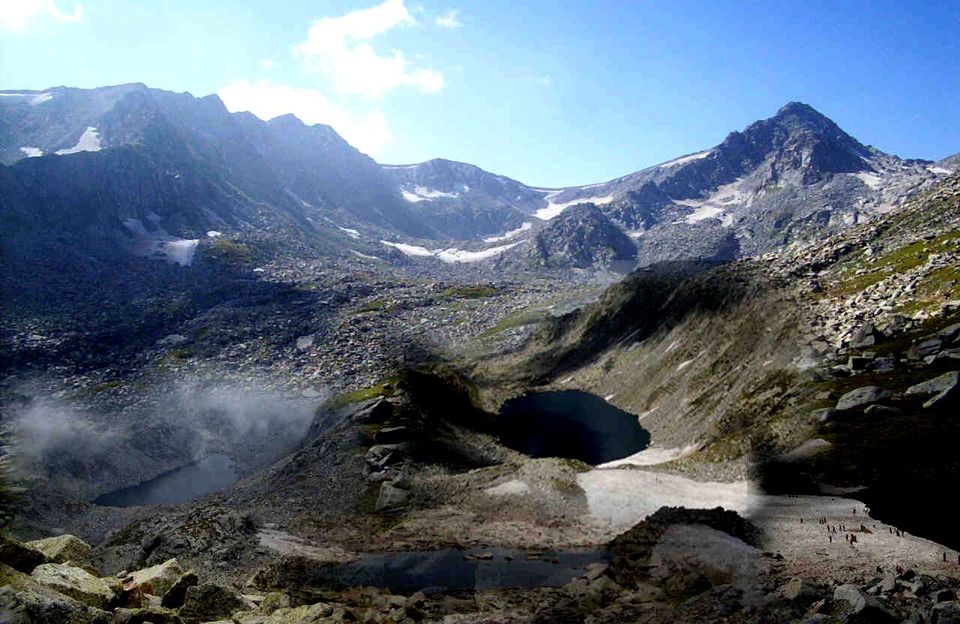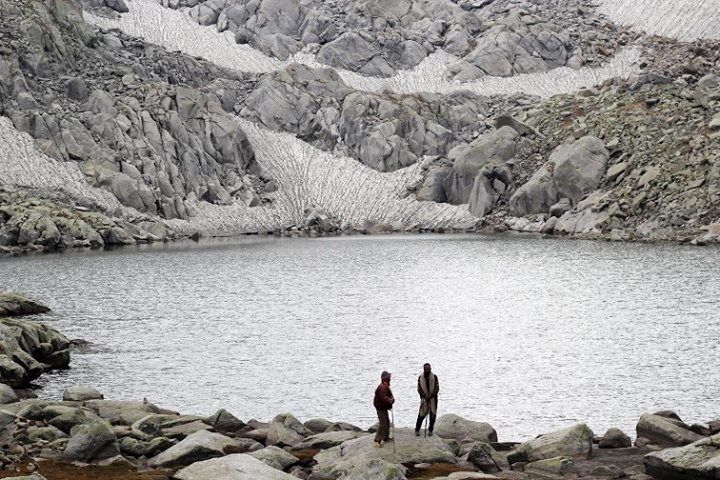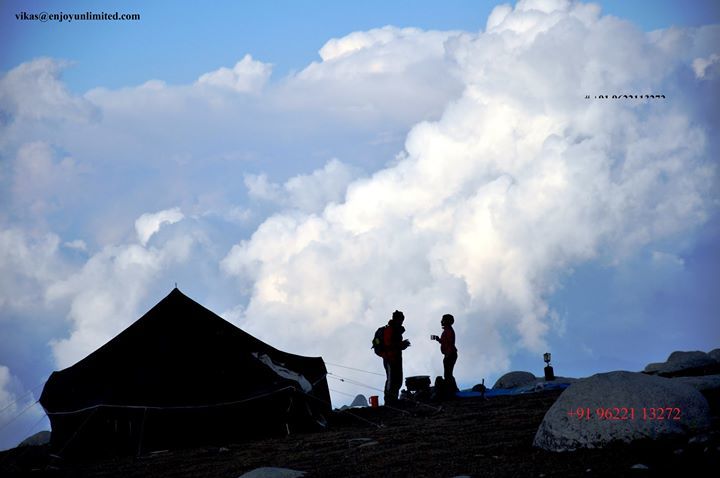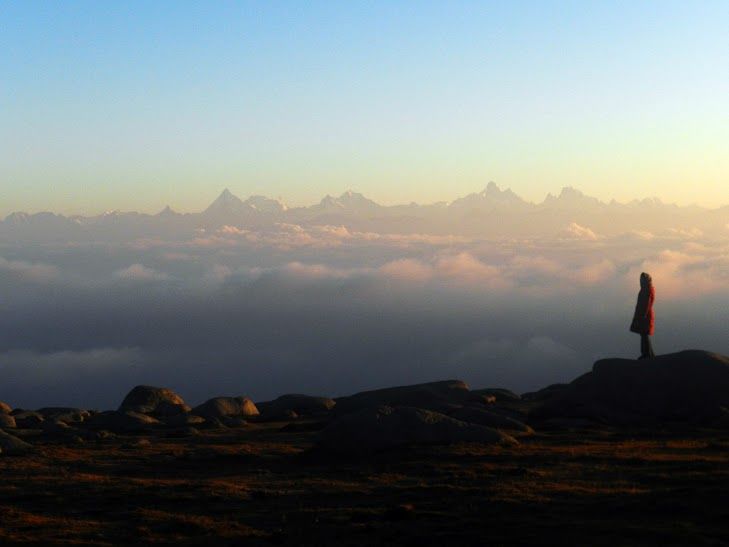 On my other posts through blog, I've shared a casual itinerary for Bhaderwah. Those of you who've not read or known Bhaderwah before, may please visit my post "Bhaderwah- A hidden treasure in Himalayas". This post is specifically to highlight the relevance of The Kailash Kund and adventure of  Mount Kablas.  I hope you get equally fascinated to read as I have been writing this. The ones who are interested in the trek, can message and I shall prepare a separate outline for them. 
Located in Mount Kablas at a scale of 13500 ft., the Kailash Kund owns a unique character of faith and beauty. The sacred Kund (a lake formation) is believed to be the abode of presiding deity of Bhaderwah- Sri Vasuki Nag Ji, the myth backed by the Holy Scripture 'Vasuki Purana'. A three day annual pilgrimage is performed in accordance with age old tradition, on the fourteenth day of Shravan Poornima in the month of August - September, which also marks the beginning of festive period in the region. Some of the remarkable religious and cultural events that take place following Kailash Yatra are Jalta (observed as celebration of togetherness), Zaagru and Mela Pat. A separate account of the festivals and fairs will be provided in later posts.
From tourism perspective, the month of August- September thus become the most happening showcasing the cultural and religious fervors of the region. The time is best enjoyed as the scenery around is full of bloomed fields and fruit orchards, and nature is echoed across the valley.
For adventure loners, the trek to Mount Kablas may be organized any time between Aug and Oct, in consideration with sanctity of the Holy Kund. Other than annual pilgrimage days, the Kablas Trek is a lone trek and remains untrodden for rest of the year. The dense forestry characterised by mostly Cedar (Deodar), Pine and Fir trees makes this track truly heavenly, and somewhat mystic. One feels spellbound as one gains heights opening up to the majestic views of Bhaderwah valley. The steep slopes offer challenge to the trekkers while the rich flora brings on life and value. During the trek, one comes across variety of shrubs, herbs and local strawberry that benefit the trekkers to get instant juice and the required energy. A remarkable point of the trek is being on Shankh Padri scaled at 9500 ft. The great mountaineer Mr. Harsh Kapadia rightly calls it ' a gold mine for mountaineers', offering clear views of the acclaimed peaks of Kishtawar named Sickle Moon (6574 m), Brahma I (6108 m) and Bhahma II (6416 m). Shankh Padri truly mesmerizes its visitors with considerable views of Seoj meadows, Chattergalla, Padri, Sobain Glacier and Bhaderwah valley. Mount Kablas features rocky landscapes, mystic lakes and water bodies as many as 100 or more of them. A few are accessible at lower scales, such as Kailash Kund, Rishi Pishi Dal (Dal, meaning lake). Climbing further, one comes across Kali Nag Dal, which shows up to a few enthusiasts. The trek to mount Kablas should be considered an arduous journey into abundance of nature, marked by faith and mysticism. Were it possible to have explored Kablas, had it not embodied the sacred Kailash Kund. I wonder!