When Deepak Ramola first visited Saur village in Uttarakhand he couldn't fathom how a bustling village could be reduced to empty houses and abandoned farms. However, this has become a common sight in Uttarakhand now. Migration from rural to urban areas, for better work opportunities, has left 1,053 villages of the state with no inhabitants. Saur is just one of those villages.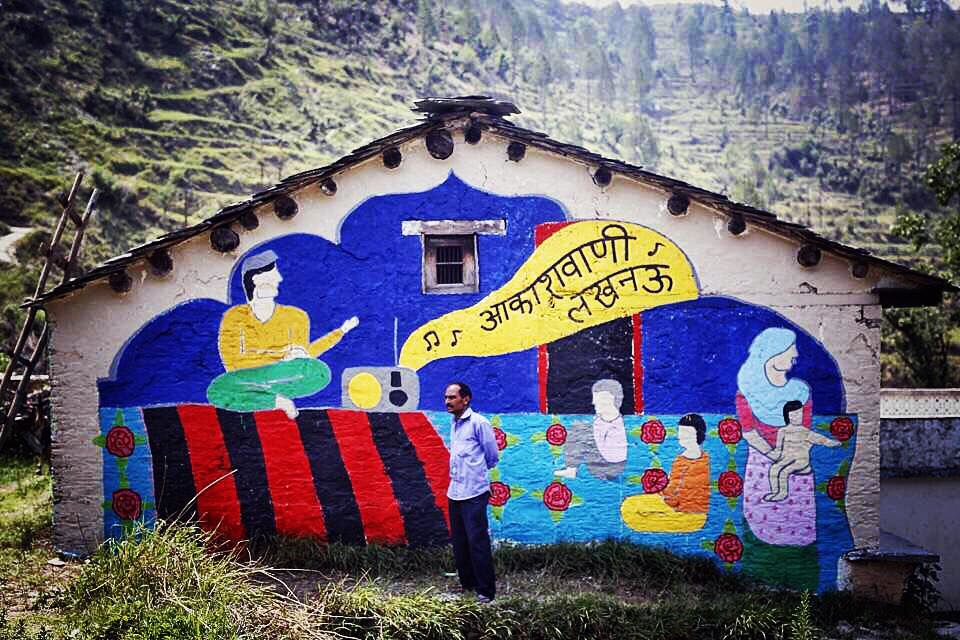 And Ramola set out to change this a few months ago. He wanted to convert these ghost villages into live ones, imparting life lessons.
It all started by talking to the few remaining elders in the villages and collecting their life stories in an effort to distribute these far and wide and bring back life in the form of a village festival. Detailing the village's rich culture and traditions along the walls of every house, the ghost village was converted into a living storybook. Started as 'The Wise Wall Project', the stories and life lessons of all families of Saur was documented in the form of paintings on walls. This project garnered the interest of Saur migrants, local authorities and travel enthusiasts, and helped shine a spotlight on an otherwise obscure Saur.

And now, this village is hosting the first ever 'Ghost Village Festival'. The village festival will focus on a village experience that celebrates rural Uttarakhand's customs, traditions, people and their stories. It was during 'The Wise Wall Project' that Ramola and his unit heard from everywhere how the locals used to look forward to the annual fair held in the village. It was a time of fun, frolic and great bonding for the entire village. But since there are hardly any people left in the village now, there has been no fair either. So, Ramola, along with his organisation, Project FUEL, has decided to host this festival as a tribute to everything that the villagers had lost and as an attempt to recreate some of the best memories of the elders. The festival is also looking to strengthen the efforts of increasing connectivity, improving livelihood and rebuilding the 'ghost' Saur.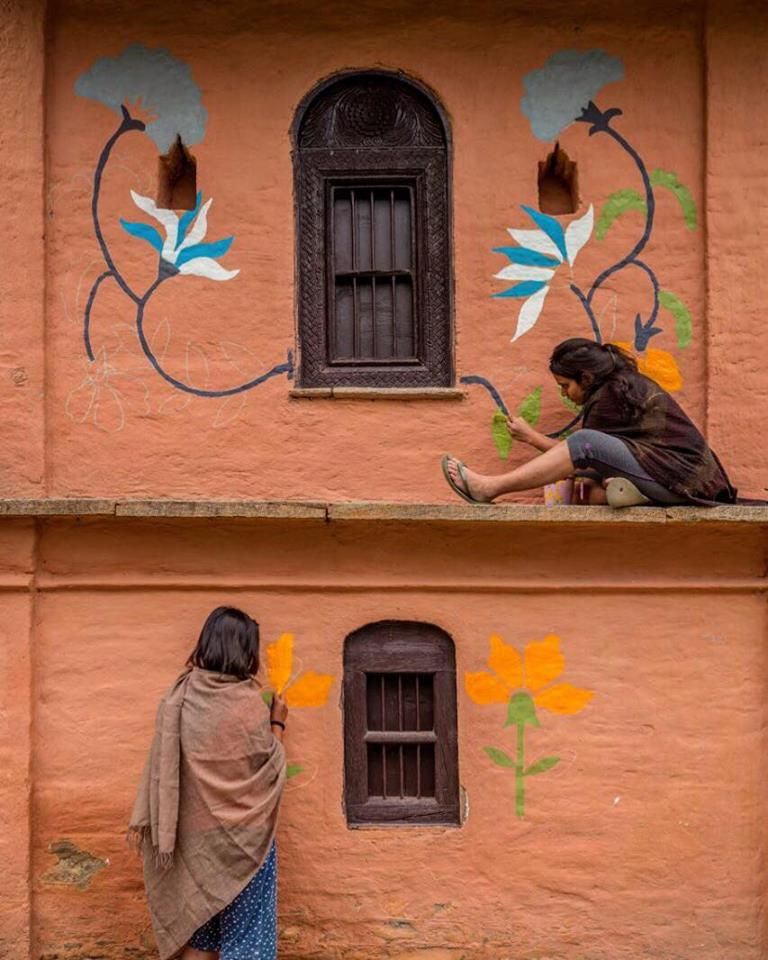 What?
The festival has a carefully planned itinerary to impart the best village experience. It is a two-day event and includes travel from Dehradun to Saur and back. Look forward to community living, wall painting, hands-on village experiences such as the exploration of local flora and fauna, food foraging, pine needlecraft making, folk music galore, sumptuous Garhwali fare and a celebration of human wisdom.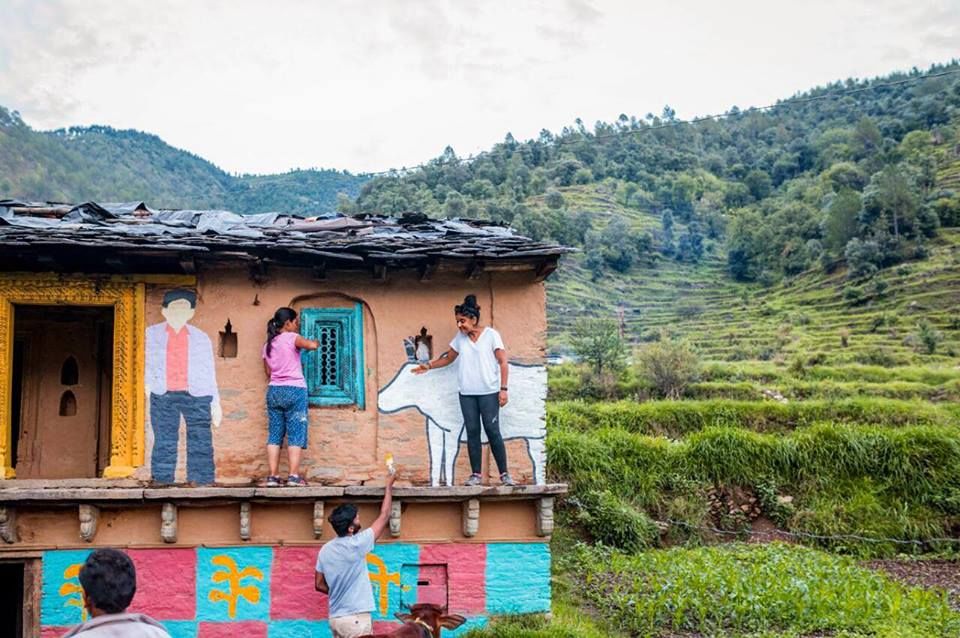 When?
The festival is for two days, 4th and 5th November, 2017. However, you will have to reach Dehradun on the 3rd and will be back in the city on 6th November.
Where?
Saur Village, Uttarakhand
Why?
If you are someone who is charmed by rural life, the bird song at dawn, and the Milky Way at night, and would like to contribute to the social health of a nearly abandoned village, this festival is for you!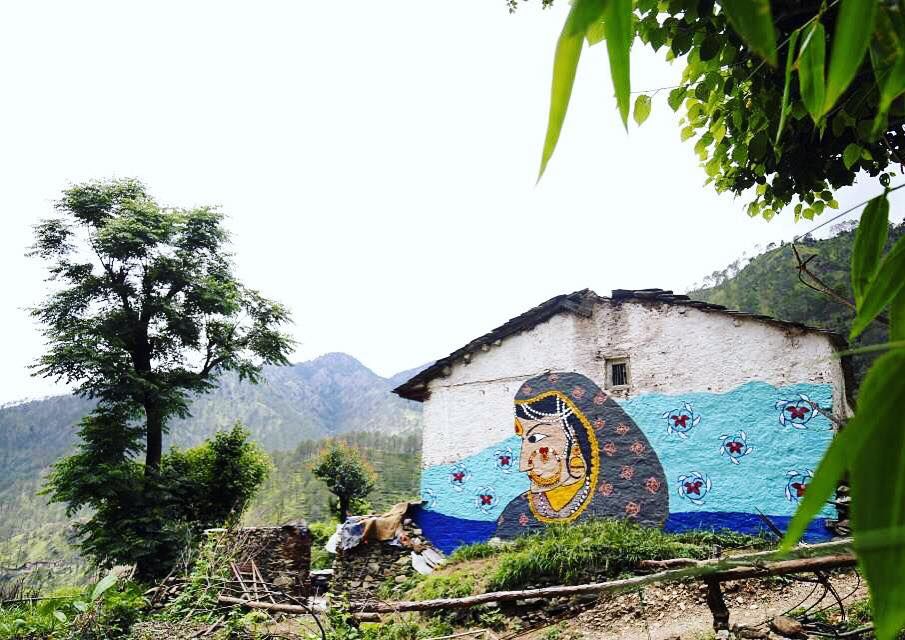 Cost
Entry to this curated event is limited to 100 people and the fee is ₹10,000, non-refundable (includes travel from Dehradun to Saur and back, accommodation, food and workshop fee).
You can apply here to attend the village festival. Deadline to apply is October 10, 2017. You can know more about the festival here.
So, what are you waiting for? Go ahead and sign up for a life-changing experience. And once you are back, share your story on Tripoto right here!
All images have been sourced from Project FUEL's official Facebook Page.
Frequent Searches Leading To This Page:-
virgin peaks in uttarakhand, list of uttarakhand peaks, snow capped mountains in uttarakhand, mountaineering expedition in india, indian mountaineering foundation rentals