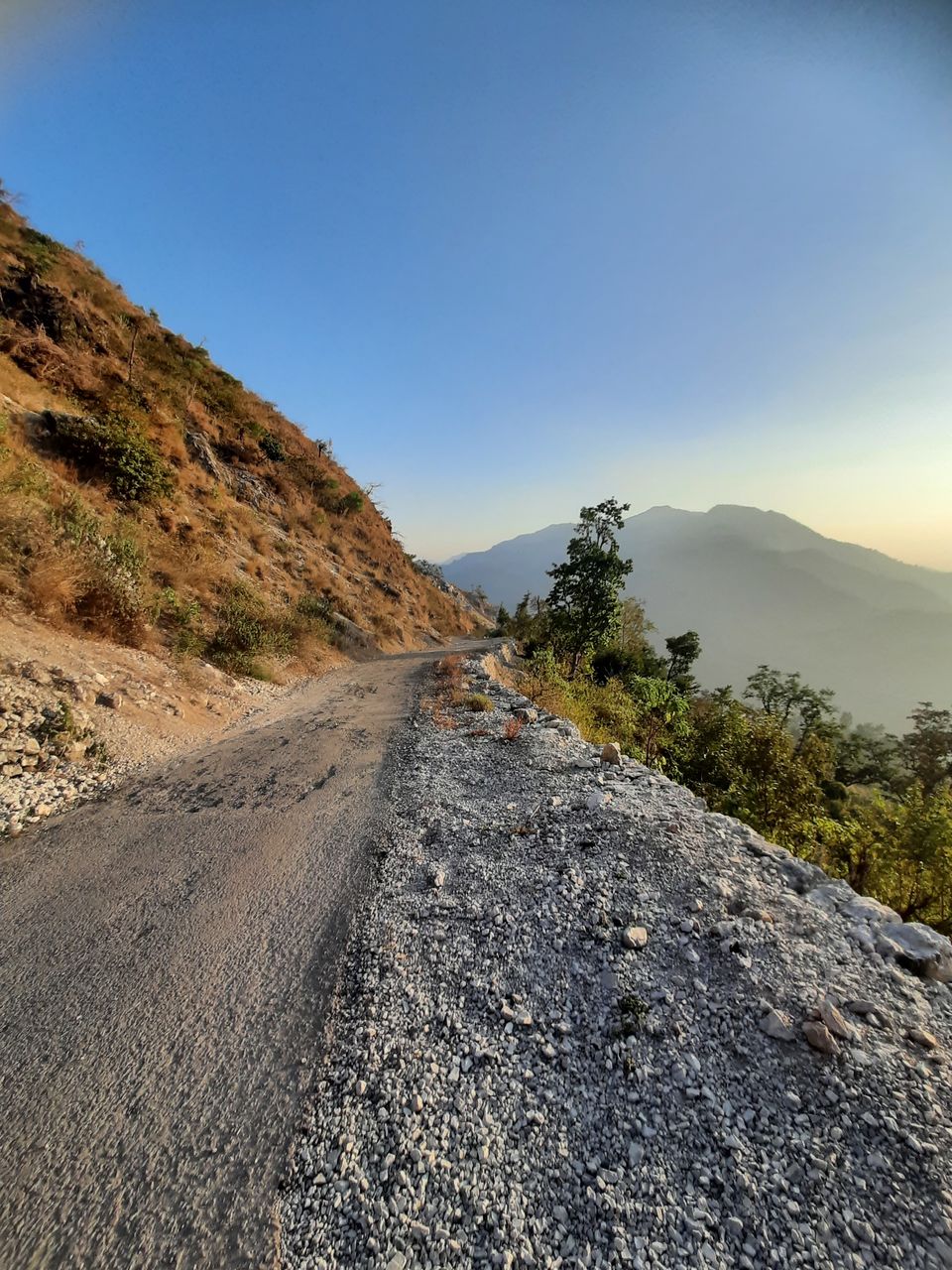 Rishikesh is a place of Bliss and ecstasy with so much of Positivity around you that you forget your City Life in an instant.
However, most people that come to Rishikesh don't get the most out of it and today, I'm here to talk about the things that you really need to experience when you are in Rishikesh.
Now, who am I to talk about Rishikesh in its entirety? I'm a simple Lover of the Mountains who has been to Rishikesh hundreds of times in the past years and knows every bit and corner of Rishikesh.
So let's start with #1 on our List.
1. Purple Dhaba's North Indian Food
Ask anybody in Rishikesh for the Best North Indian Cuisine in the market and everybody would suggest Purple Dhaba.
Purple Dhaba is located near Laxman Jhula and is just a 5 min walk from any point around Laxman Jhula. What makes Purple Dhaba famous is its food.
I first visited Purple Dhaba 2 years ago with a friend and had Kashmiri Paneer with Butter Naan and since then, every time I need a good North Indian Dinner, I always head to Purple Dhaba.
Purple Dhaba also offers a Balcony on its first floor which opens up to a view of Ganga, Garhwal Mountains and Laxman Jhula right in front of you.
2. Kunjapuri Temple and return via Neer Garh road.
Kunjapuri Temple is located in the Deeper Himalayas around 35kms from Rishikesh and is an hour-long drive.
The reason I love Kunjapuri is not only because I'm spiritual, but also because it offers a 360 degree-view of the Garhwal Mountains.
Plus, the drive up to the Temple and a short 300m trek is enough to make you fall in Love with what you are seeing.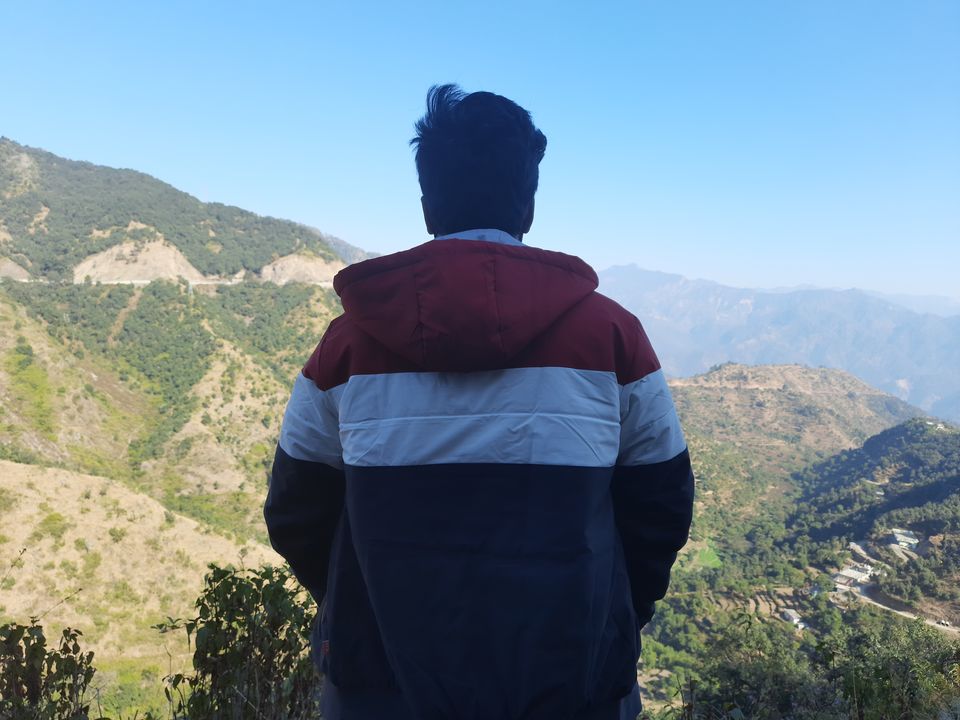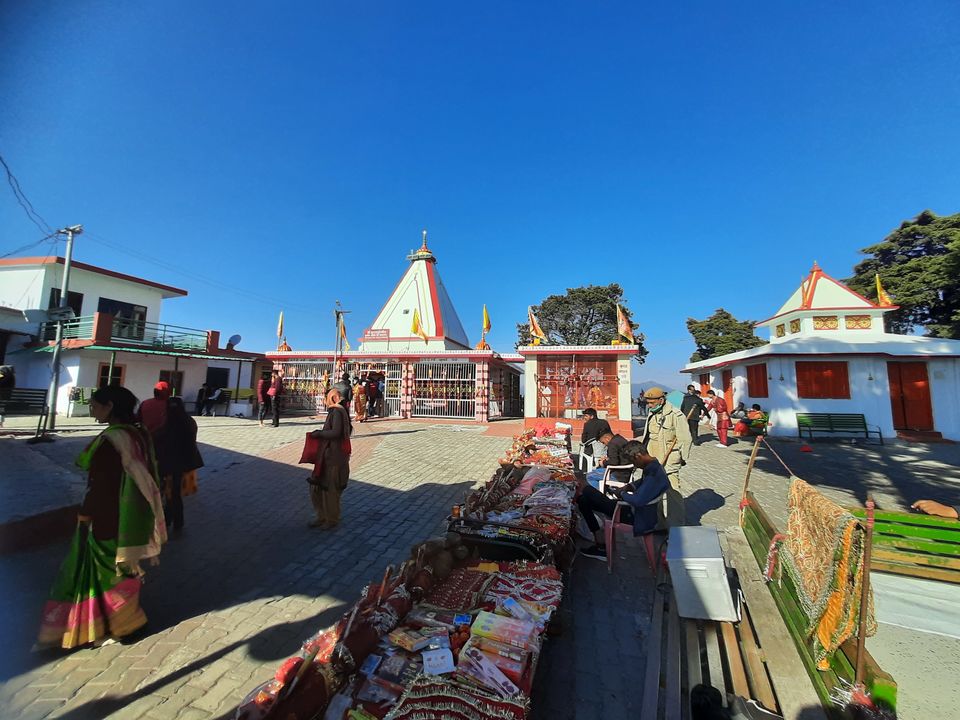 The drive upto the Temple is a Scenic one, but what's more special is the return route via Neer garh, which 90% of people who go to Kunjapuri don't know about.
The route was made recently possible and is one of the most scenic routes you can take within 50kms of Rishikesh.
There's a special Sunset spot as well on your return journey that you can enjoy (Best time is between 4:30-5:45 PM) and this comes after the last village on your route that is Dharkot.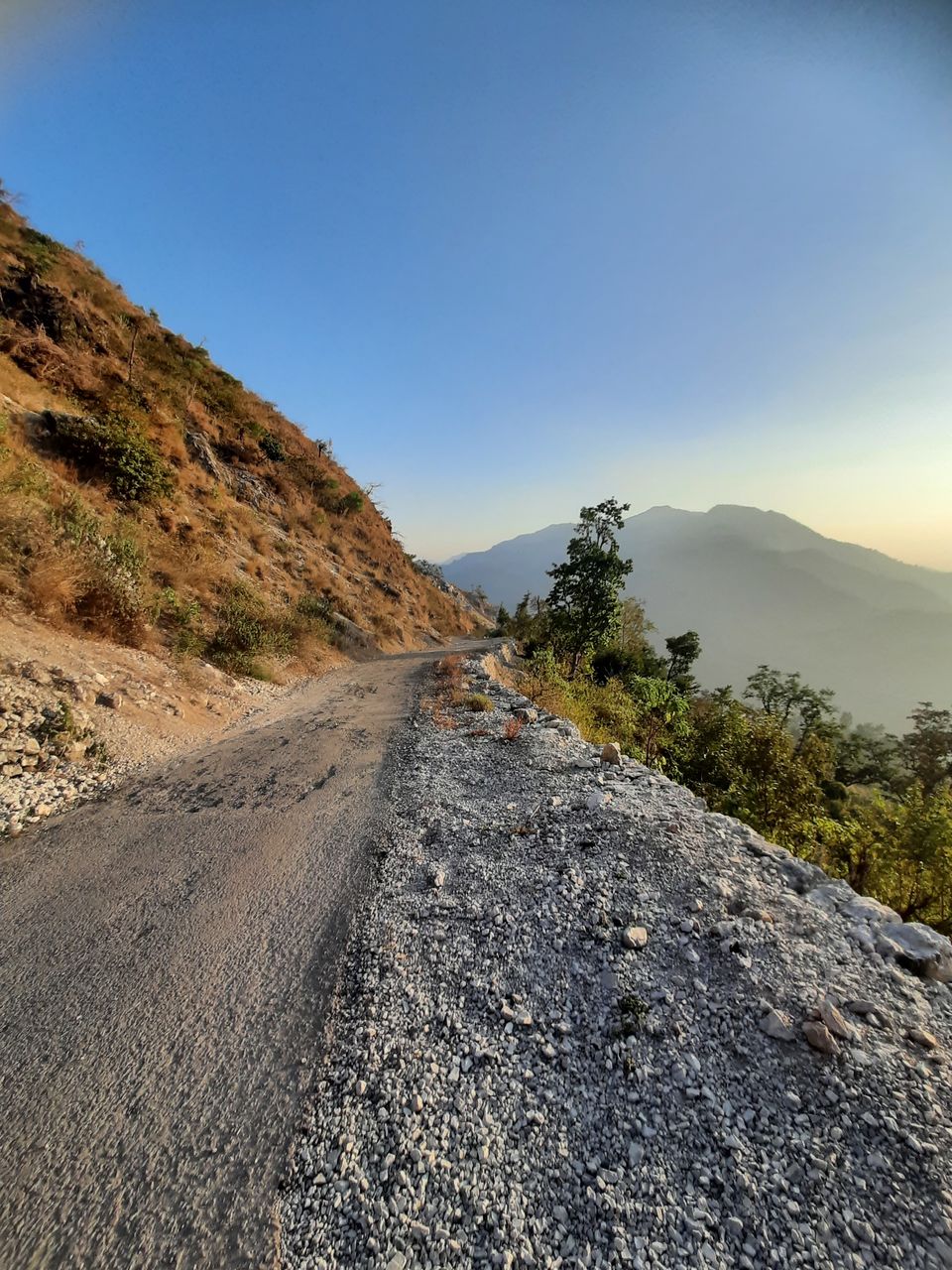 And stop for 5 mins to see this below.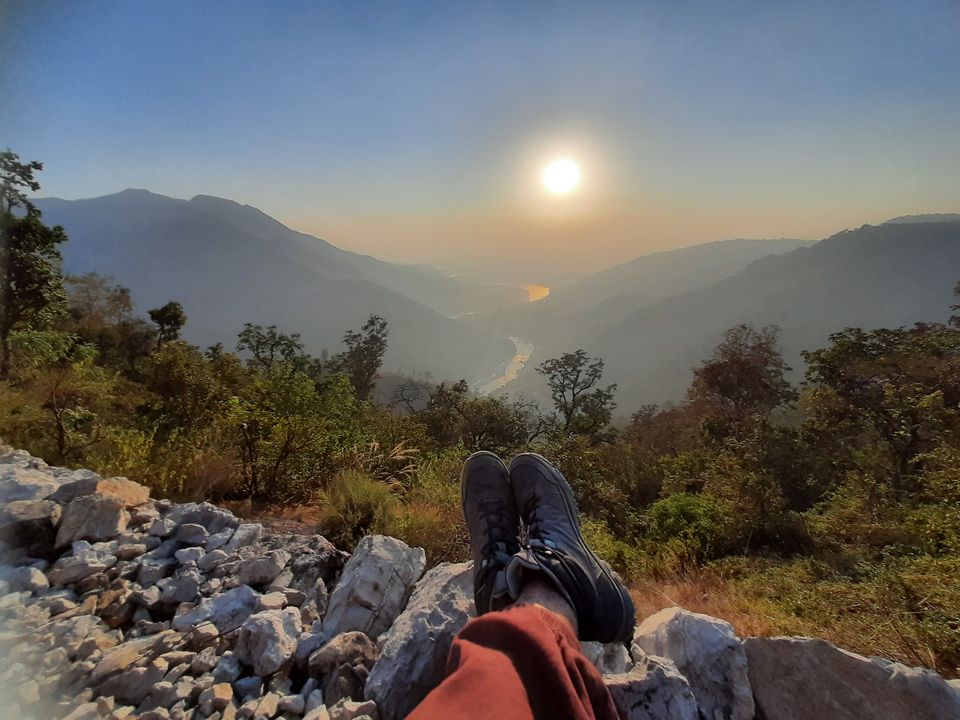 3. The most Secluded Beach in Rishikesh for Ultimate Peace
Most people have seen this place and none of them have visited it yet and it is so close to a big attraction yet is unknown. Any Guesses?
I'm talking about the Beatles Ashram Beach, just 400 metres from Beatles Ashram, Sadly a lot of people who come to Beatles don't even touch this beach.
Whether its early morning or late evening, this rocky-beach is empty for as far as you can see and most of the times, you'll find yourself in extreme solitude.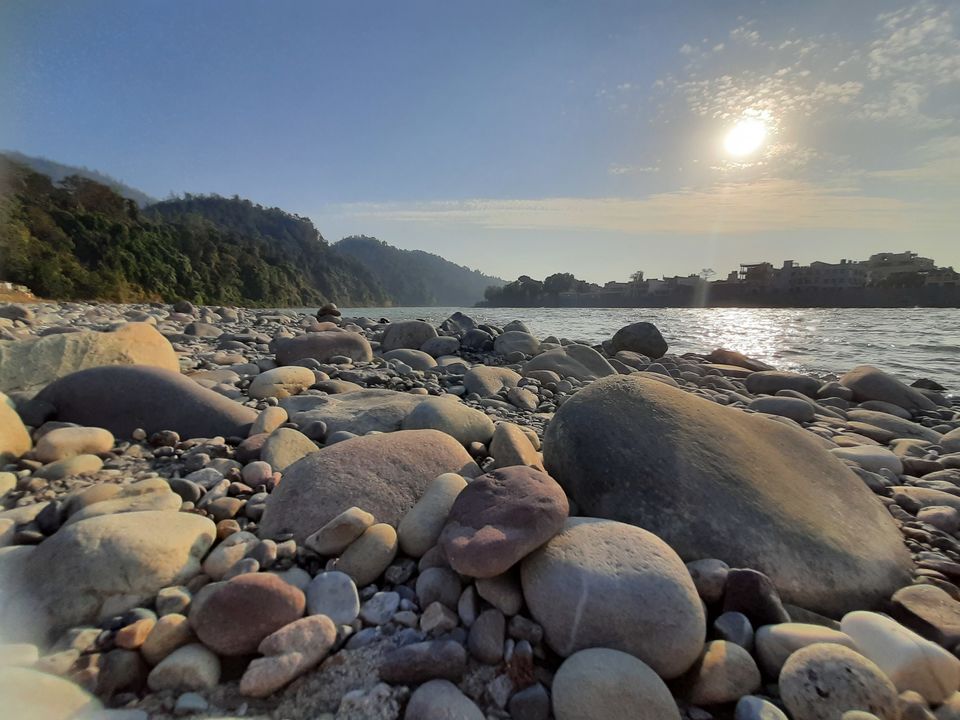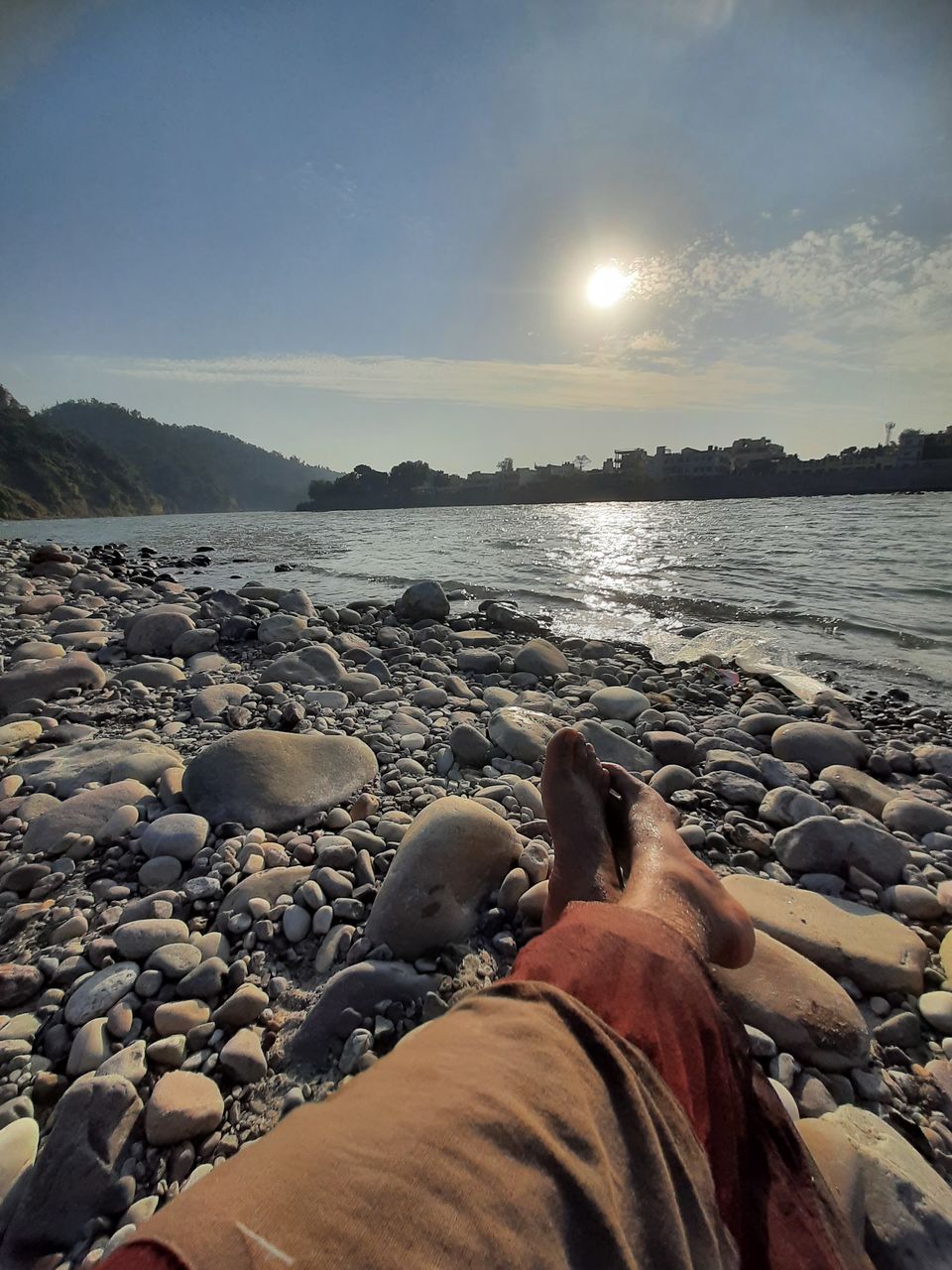 4. Get a Tattoo (I'm SERIOUS)
If you are planning to get a Tattoo but you find it extremely expensive in the cities, trust me, Rishikesh is the cheapest place to get a Good Tattoo.
Even I got one while I was in Rishikesh a few days ago and it was a pretty big tattoo but it cost me only Rs.1600.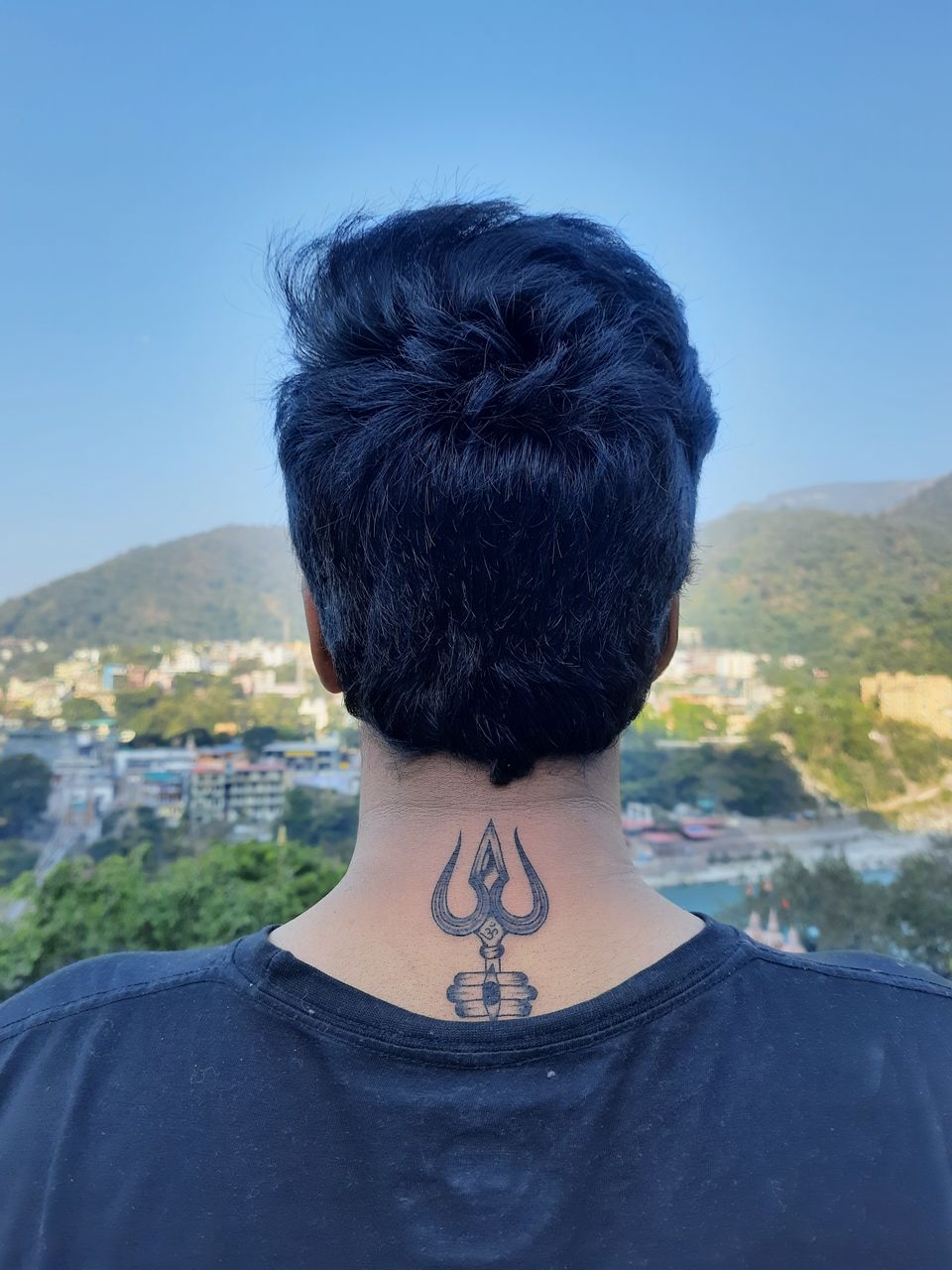 When I asked in Jaipur for a tattoo this size, I was asked for Rs.5500 and in Rishikesh, I got it for just Rs.1600 and I'm gonna keep it with me for my entire life. This is a Tattoo I wanted for years and It's finally here.
I got this from King's Tattoo Studio near Ganga Beach Cafe at Laxman Jhula.
5. Trek up to the Ancient Bhootnath Temple
Bhootnath Temple is an ancient temple dedicated to Lord Shiva and sits atop a little mountain near Swarg Ashram.
The Trek itself through the Jungles of Rishikesh is a beautiful one and the view from the top is beyond any words, especially in the Early Morning.
Bhootnath temple is very-less visited and is quite most of the time making it a great spot to see Rishikesh in its entirety.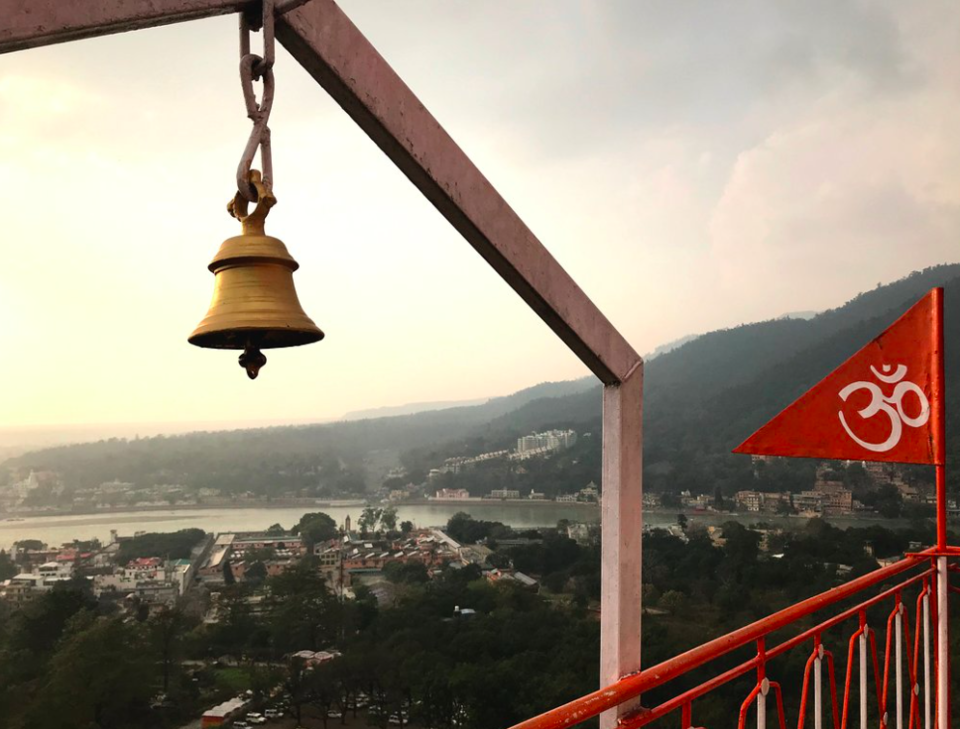 So that was it guys, Hope you loved Exploring Rishikesh through my eyes.
Kindly give me a follow and like this article so it can reach more and more people.
Thank you so much.