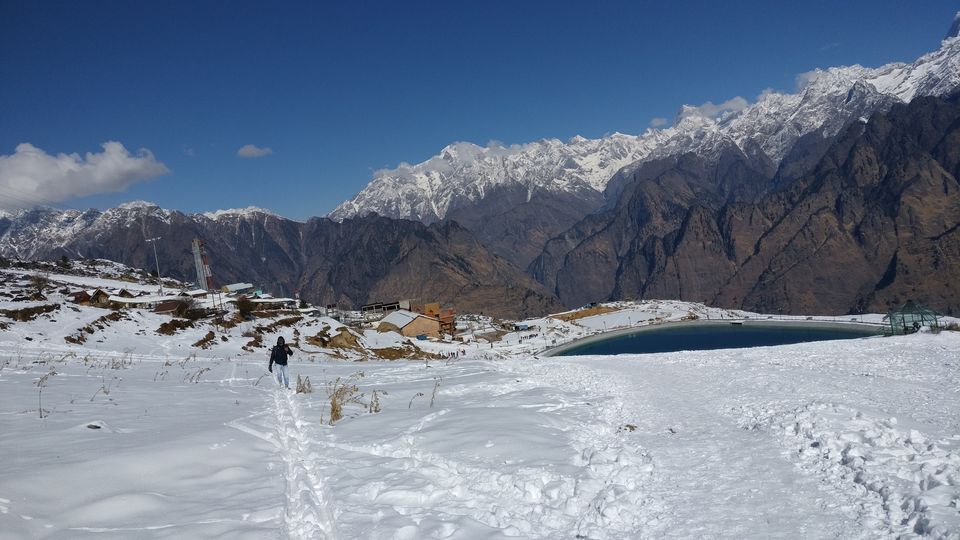 Me and Karan(my friend) had been planing since very long for this type of trip and the place was not the Auli, In first place it was Lansdowne which we traveled later and you can see it in my publish trips with my other 2 friends.
So the story - Karan arranged the RE 350 for Lansdowne ride(which had been planned) but family did not allowed to travel by bike in winters. so at sudden we plan to go by public transport and went to ISBT Kashmiri gate(This is where we haved decided to go for Auli.) Easily we found the route and bus, There are very limited buses direct to Joshimath, Most of the travel done towards mountains by interstate public transportation.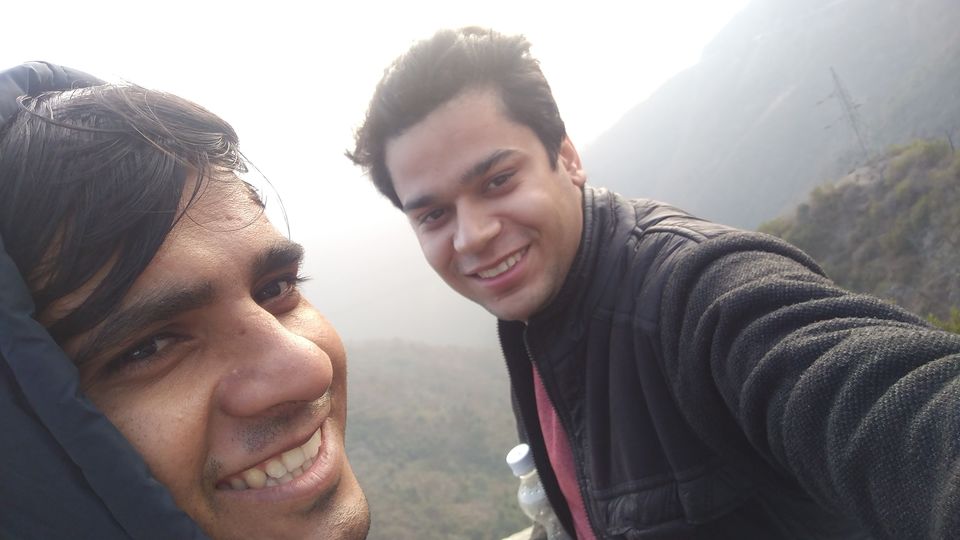 Bus leaved the Delhi at 6 am and stops at the dhaba near Muzaffarnagar for light breakfast and start running again after 20 min of break, we reached the Rishikesh by 2 p.m. Taking 15 min halt at bus stop, Driver took the road again and now the real Himalayan air and mountains started coming-up. near by 3:30 the bus has stopes for the lunch at dhaba and it is the area where most of the public transport vehicle stops for having lunch, dinner or snacks. We had maggie in lunch. We reached the Sirinagar near by 7 p.m. and as we reached there start the search for dormitory and found one. sorry I forget the name of dormitory. Had dinner at local restaurant and slept early as bus for Joshimath leaves early morning 4 a.m.
Finally we reached the Joshimath 9 a.m. Had tea and found the Joshimath very chill and peaceful. Asked one of locals regarding Auli(The locals are very nice) and they elaborate all the routes and possibilities to reach Auli ( Make sure you book your hotel in Auli, Not near by Auli or in Joshimath). There is two ways to reach Auli from Joshimath, First is by road (not recommended) and the second and best is the Rope-way. In January 2017 ticket had costs us 700 per pax.
We were lucky because we got room in Auli Ski Resort in 1800 for night and room was basic but good with in room heater(though it was not enough for -18 c tempreture. Before booking hotel ropway took us to the top, From that point came back to hotel almost 1.5 k.m. and by god grace Karan got an idea to go through snow filled mountain and I am telling you it was not a good decision. While coming towards to hotel Karan got minor injurie, Lost his favourite travel bottle and we both wet ourself. After this adventurous journey finally we had reached the hotel and got the room( there is chair cable car for travel and still we came like this).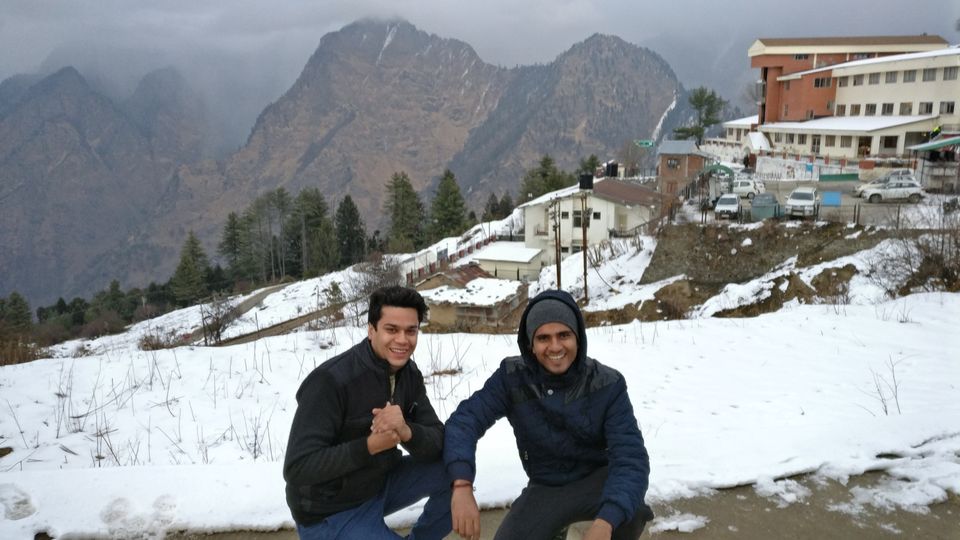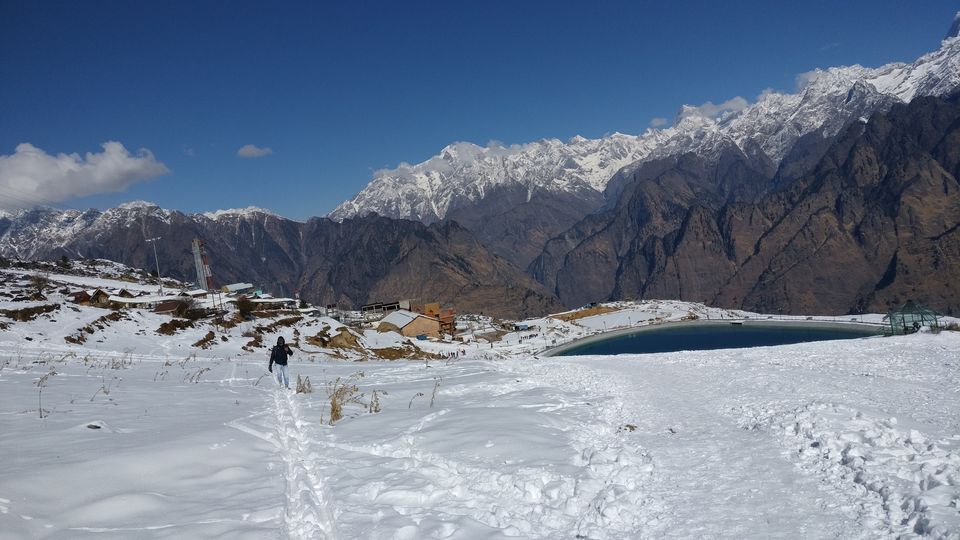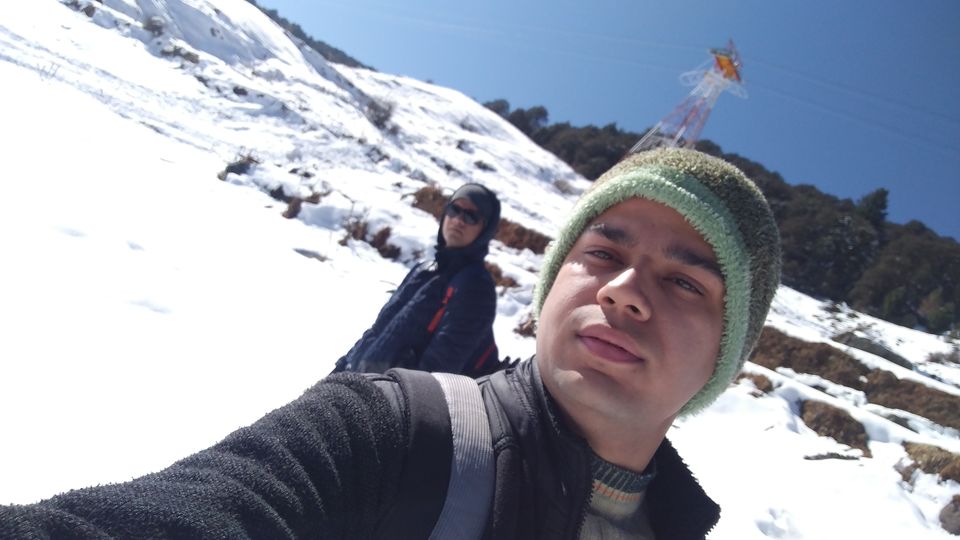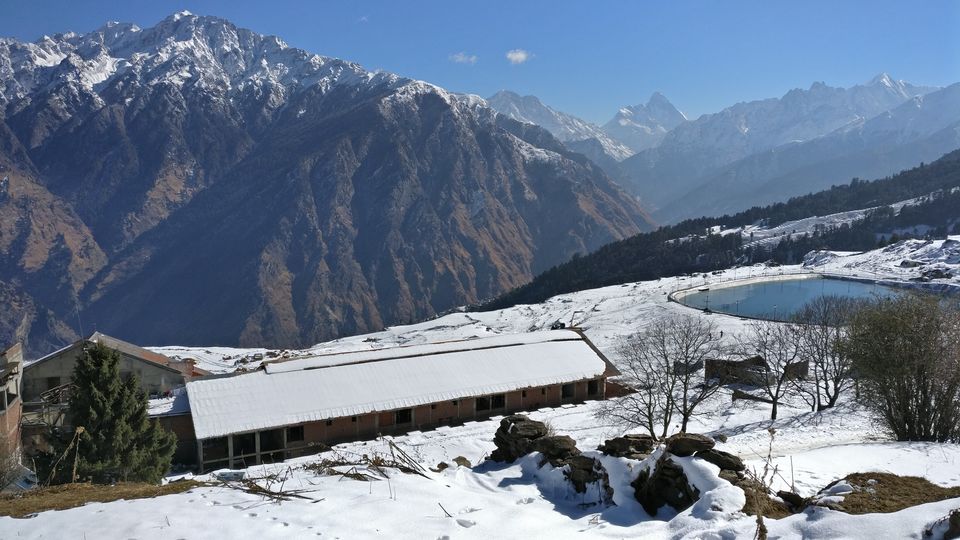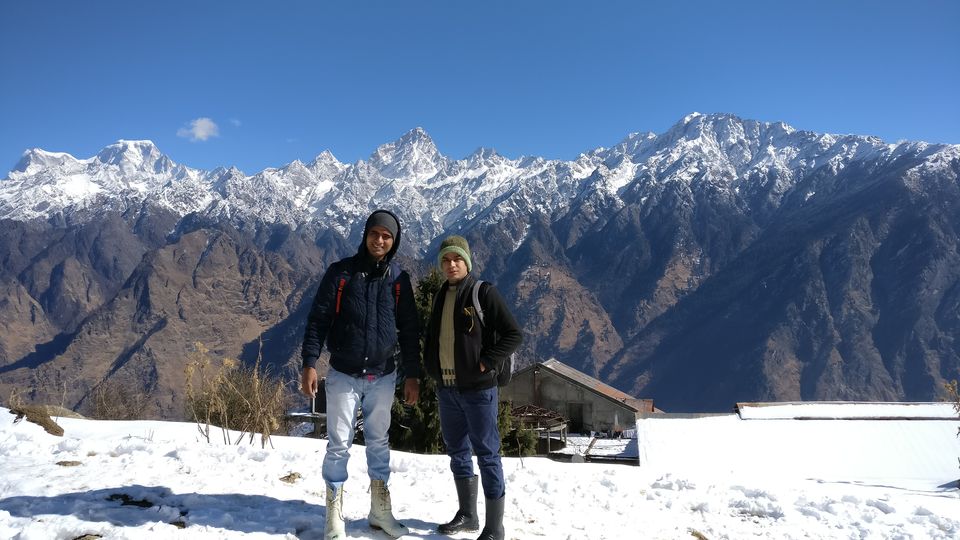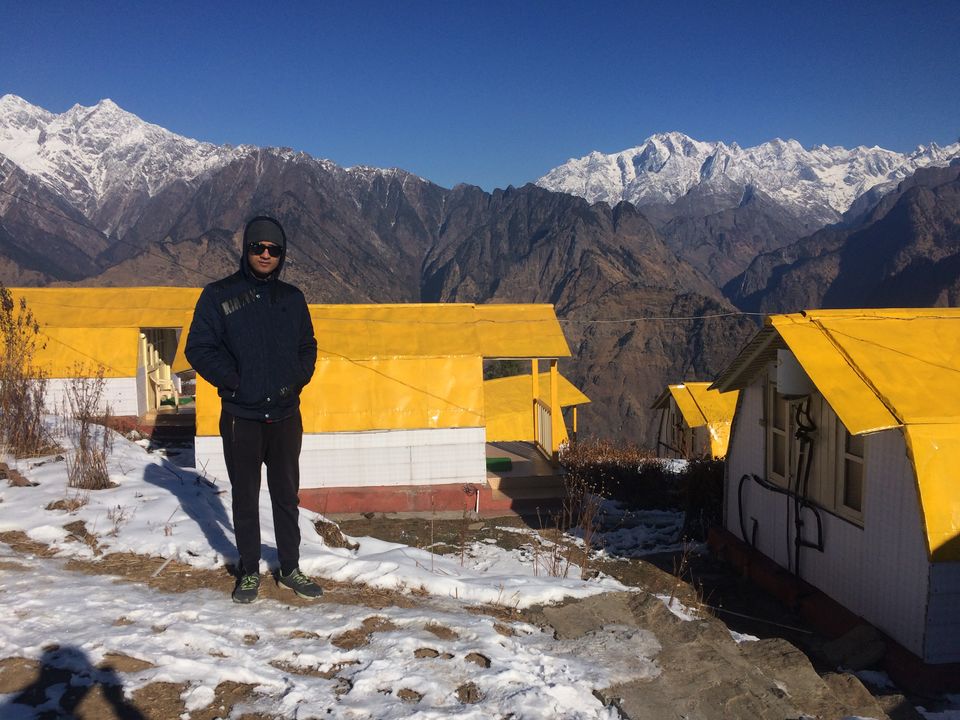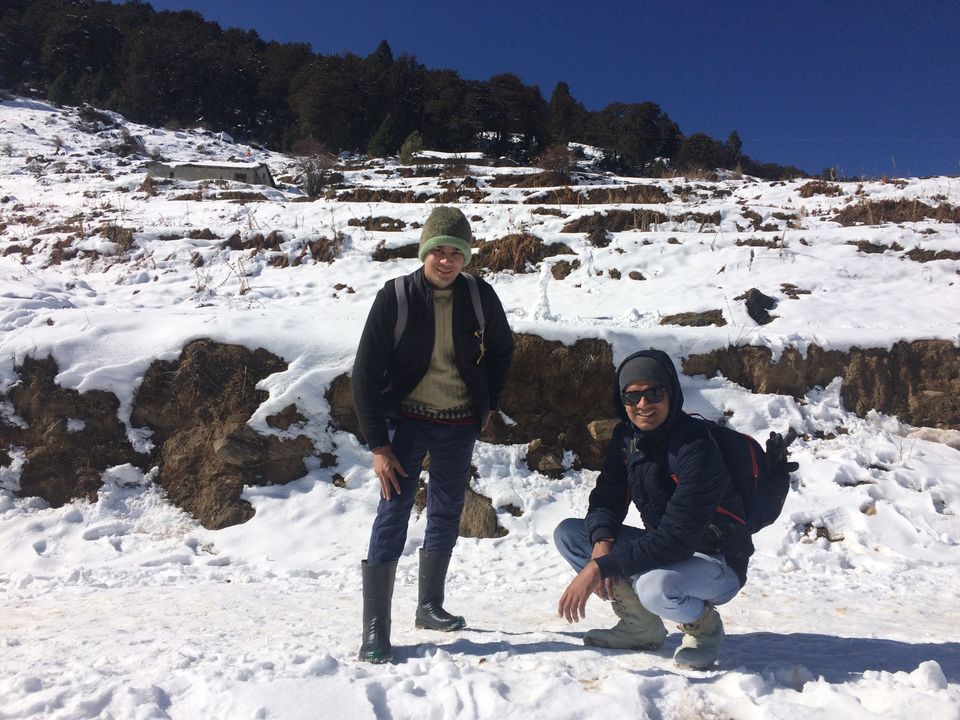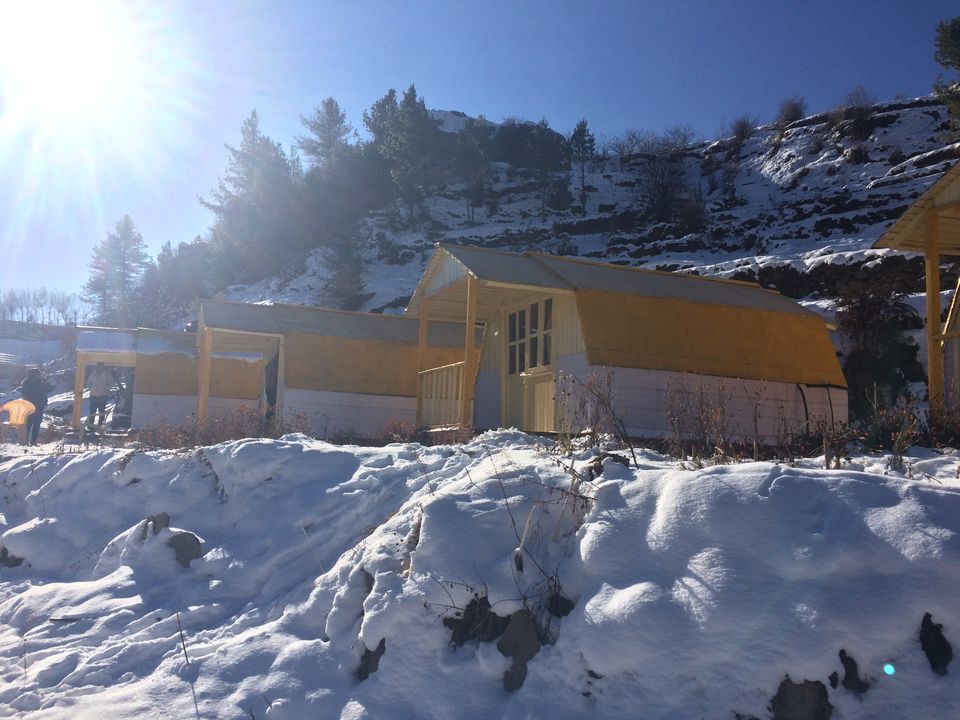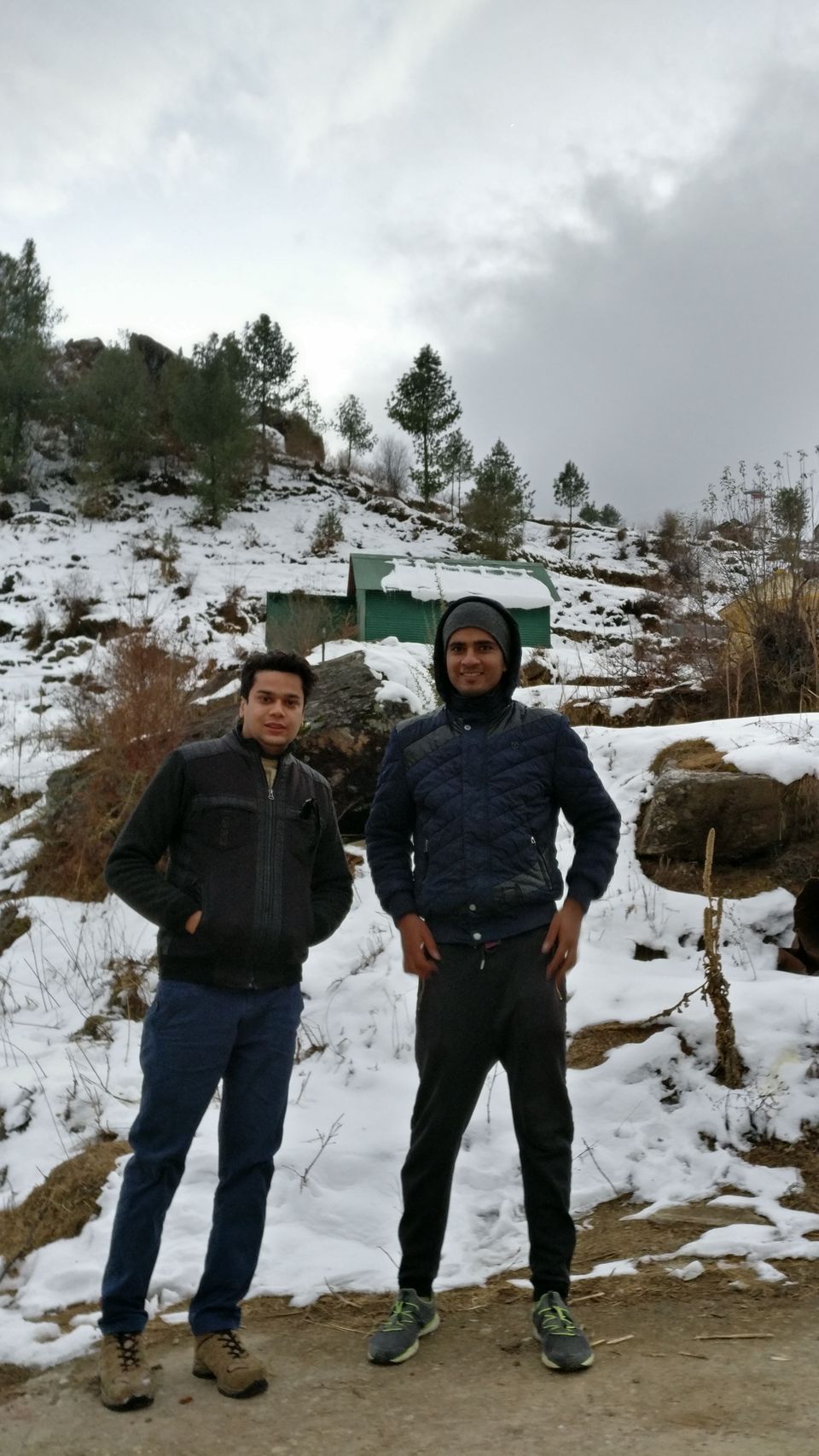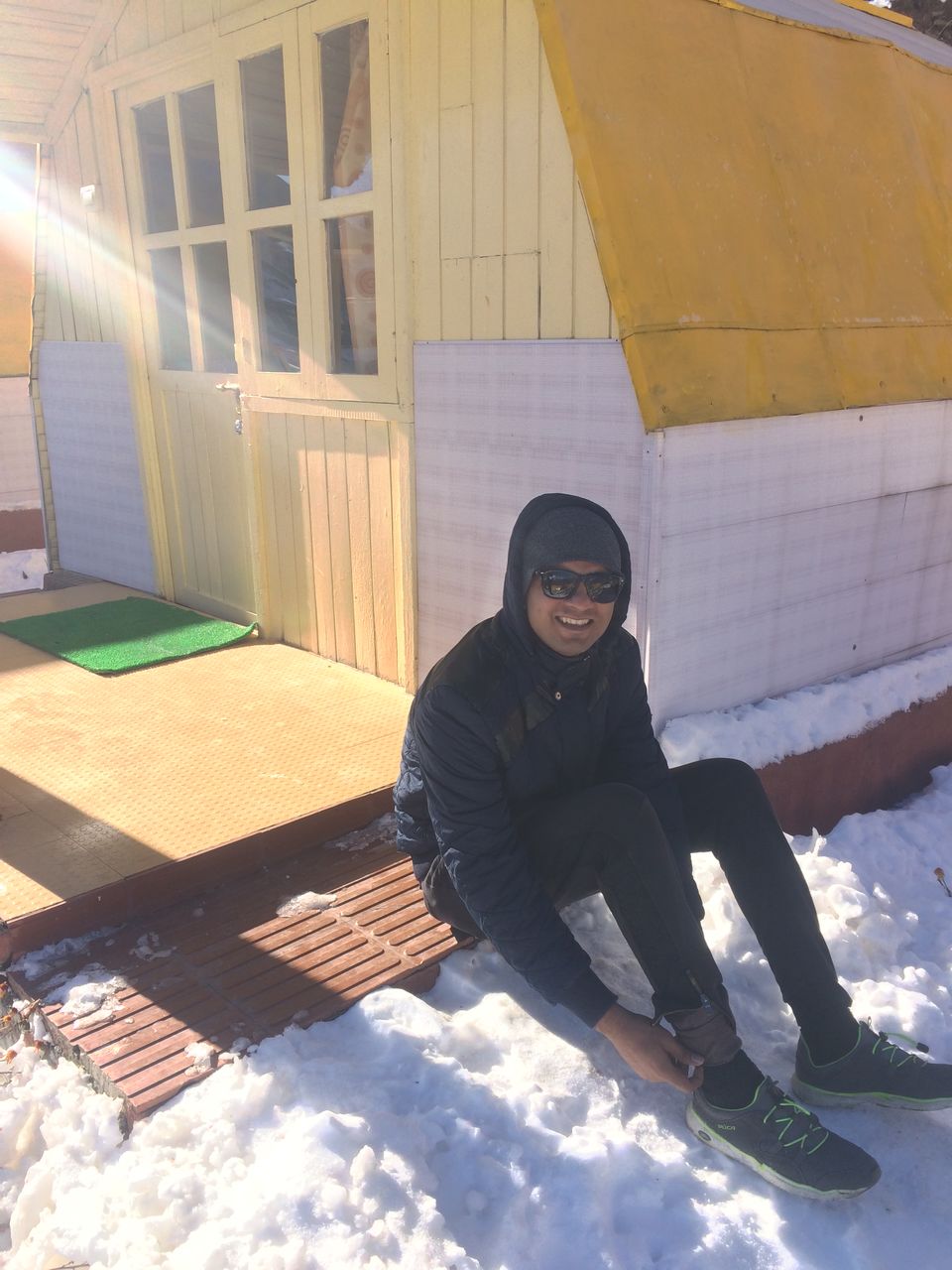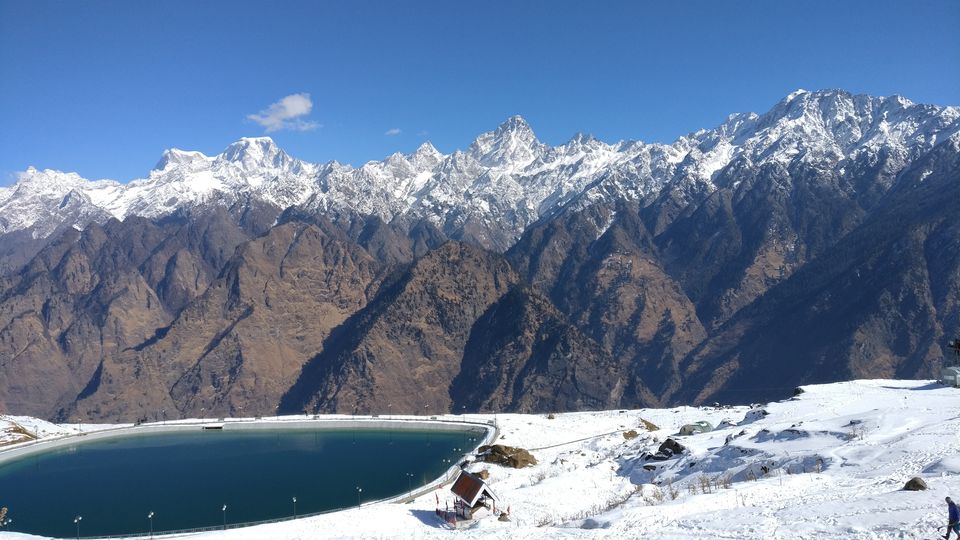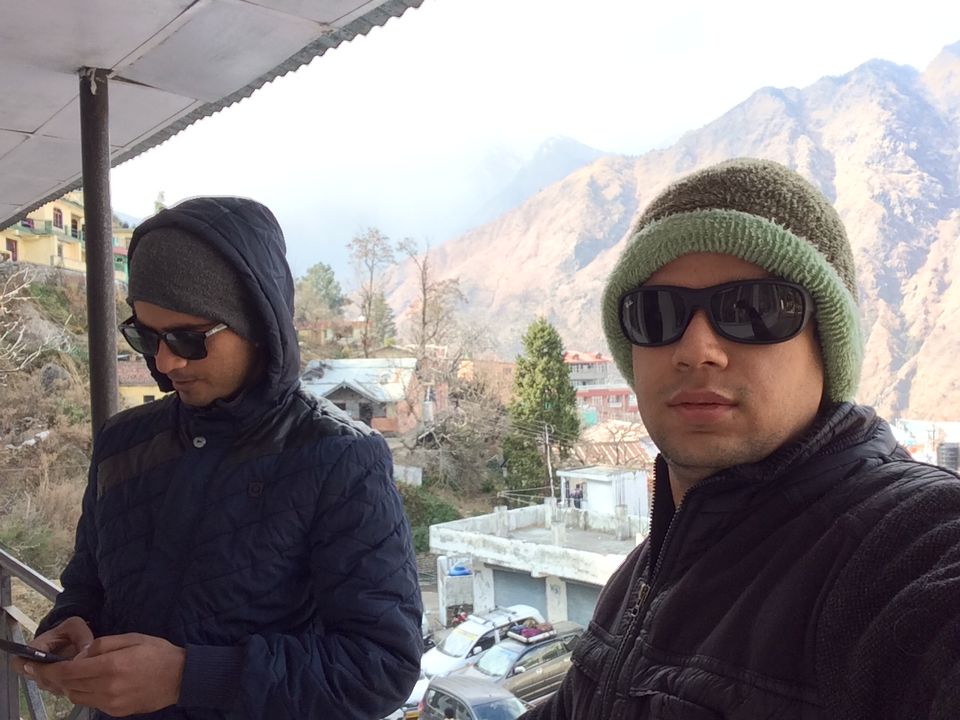 We start our return jouney to Delhi on day 3 after enjoying snow, The route is same Joshimath to Sirinagar(night stay) then Sirinagar to Delhi. Total Cost of trip around 12000 and it was unforgettable 3 days. Major Expenses - Snow Shoes, Rope-way Ticket, Transport Ticket, Hotel.