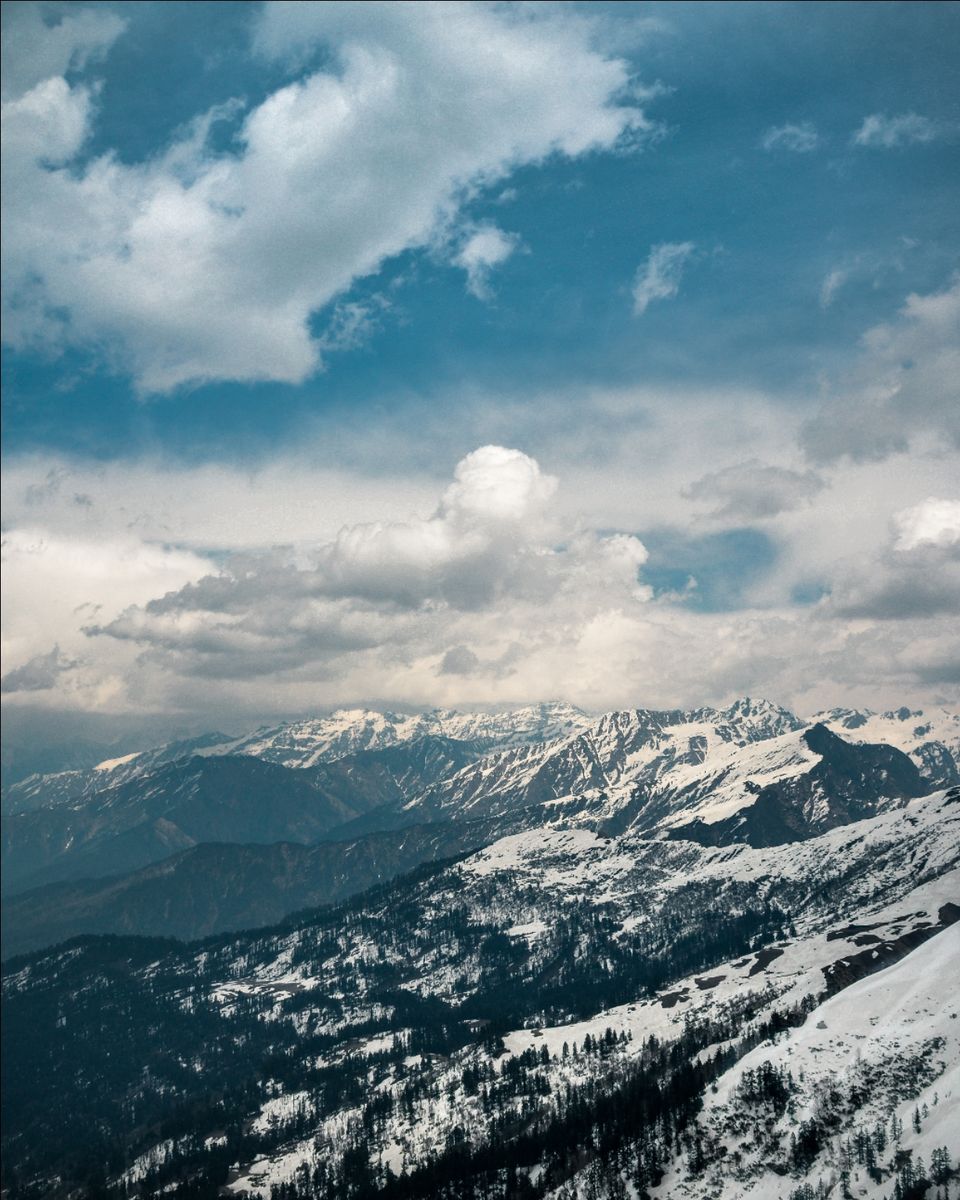 Situated at an altitude of 6455 ft above sea level, Sankri is a beautiful village in the Govind Wildlife Sanctuary located in the Uttarkashi district in Uttarakhand.
Sankri serves as a starting point for numerous hikes and treks in the region including the famous Bali Pass Trek. One such trek is the famous Kedarkantha Trek.
Due to its location and difficulty level, this trek is an ideal himalayan trek for beginners.
You can easily find a snow covered summit even in the month of May.
I did this trek in 2018 in the month of April with some of my friends.
The trek takes around 5 days to finish comfortably.
The summit offers a 360° view of the epic mountain range of Uttarakhand.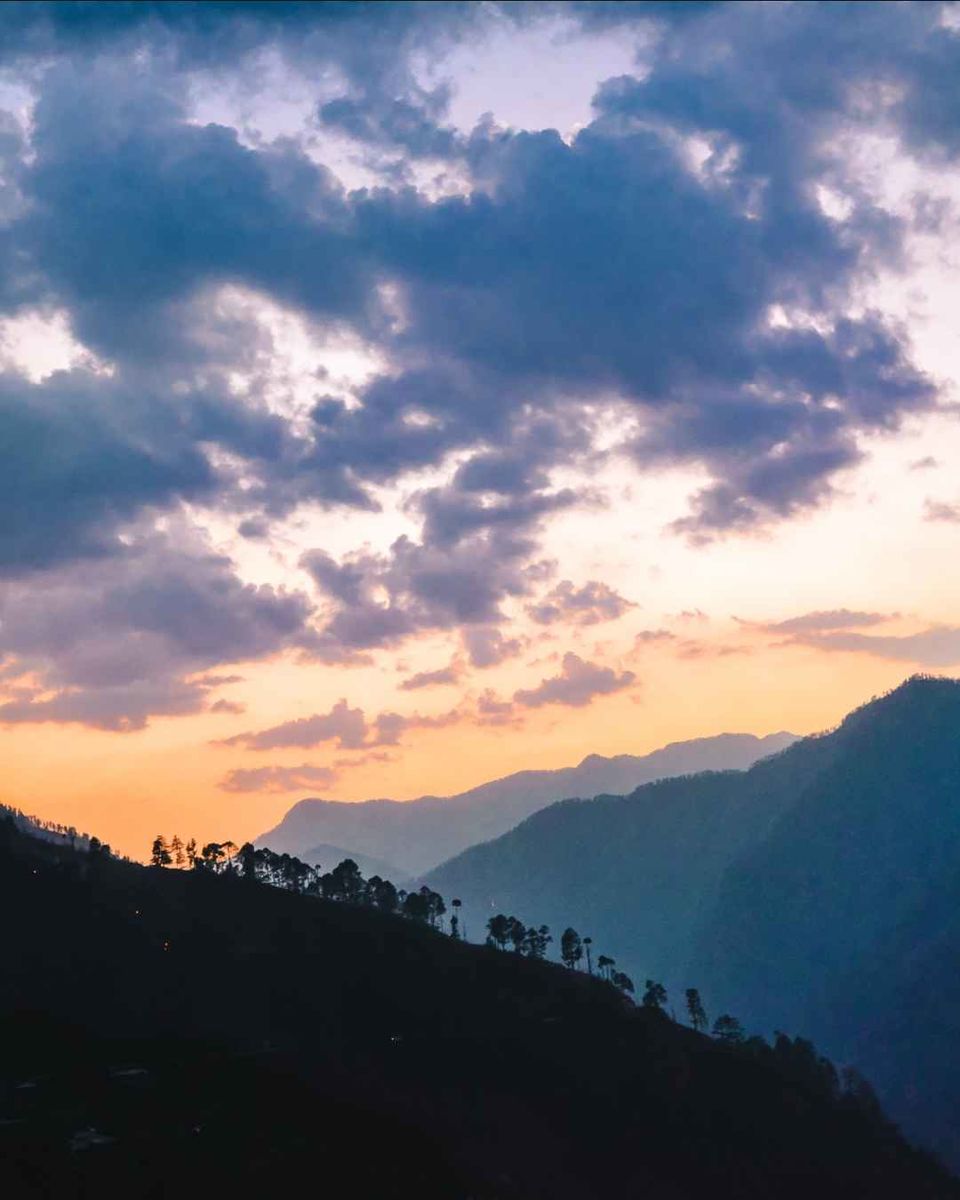 On the first day of our trek, we were welcomed by this beautiful sunset in Sankri.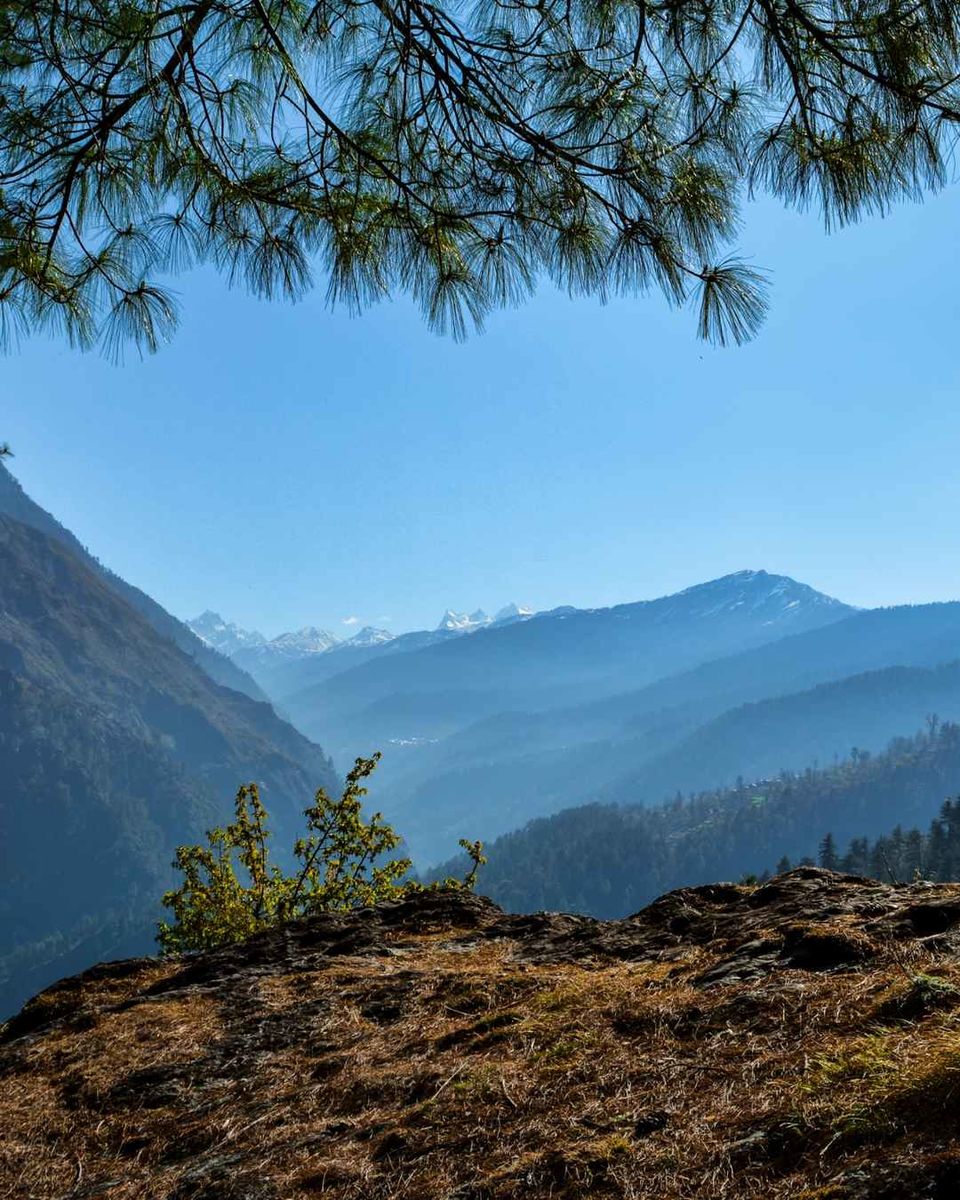 On the first day of the trek, we walked through sense jungle of Rhododendrons and some other local species. As we walked up the trails, the jungle started to get thinner and thinner.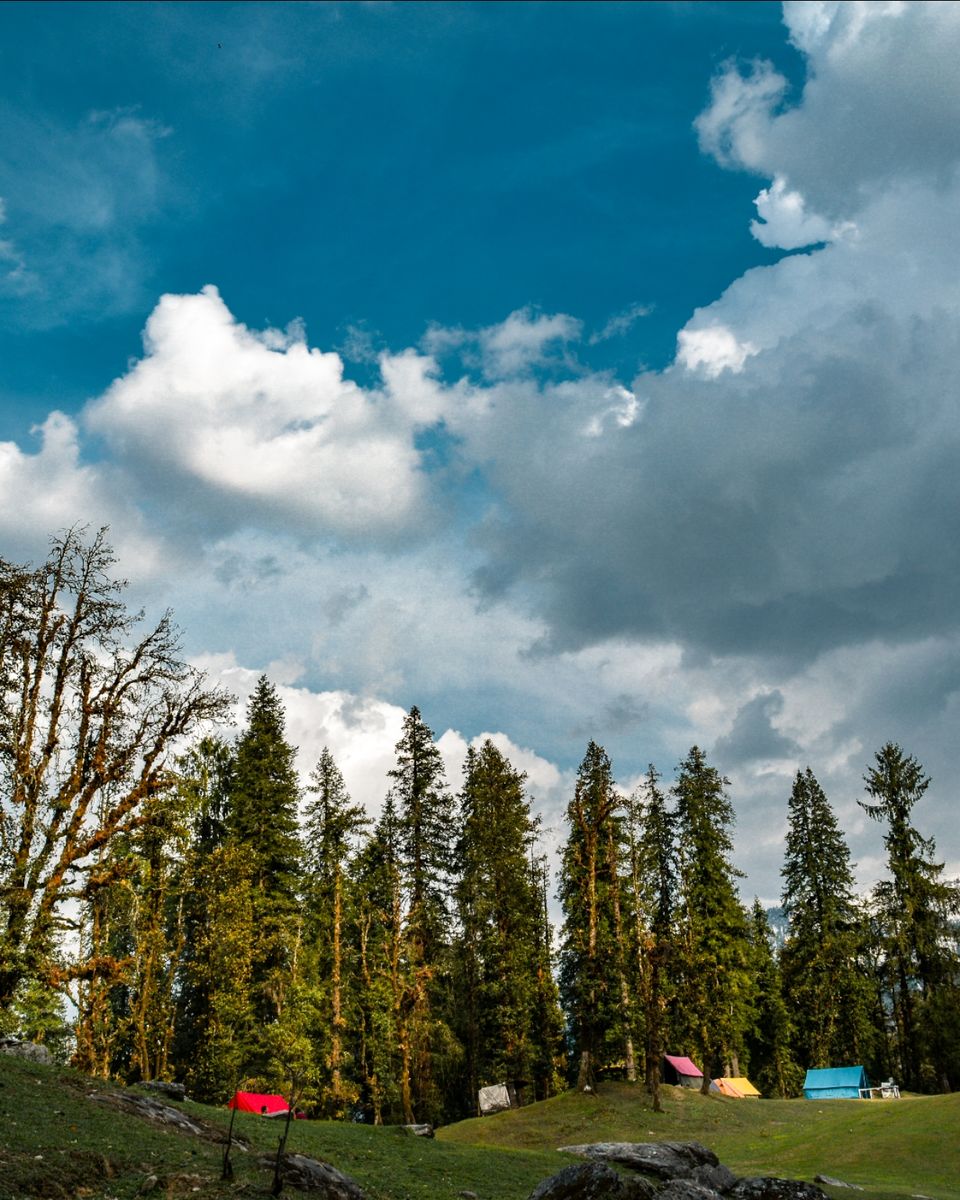 On day 1, we camped near the beautiful Juda ka Talab. This campsite is covered with tall trees and has a small freshwater stream nearby for drinking and cooking.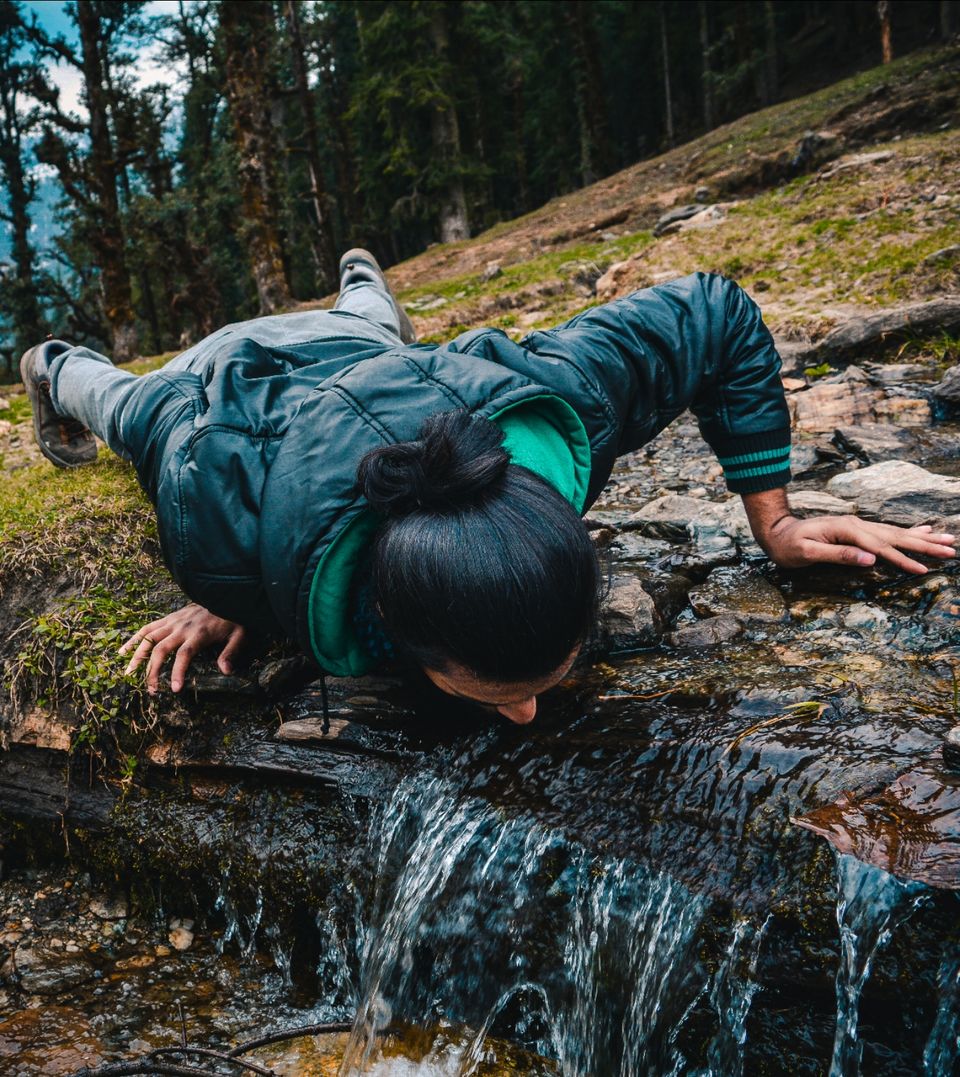 Here's me enjoying fresh cold himalayan water directly from the stream near our campsite.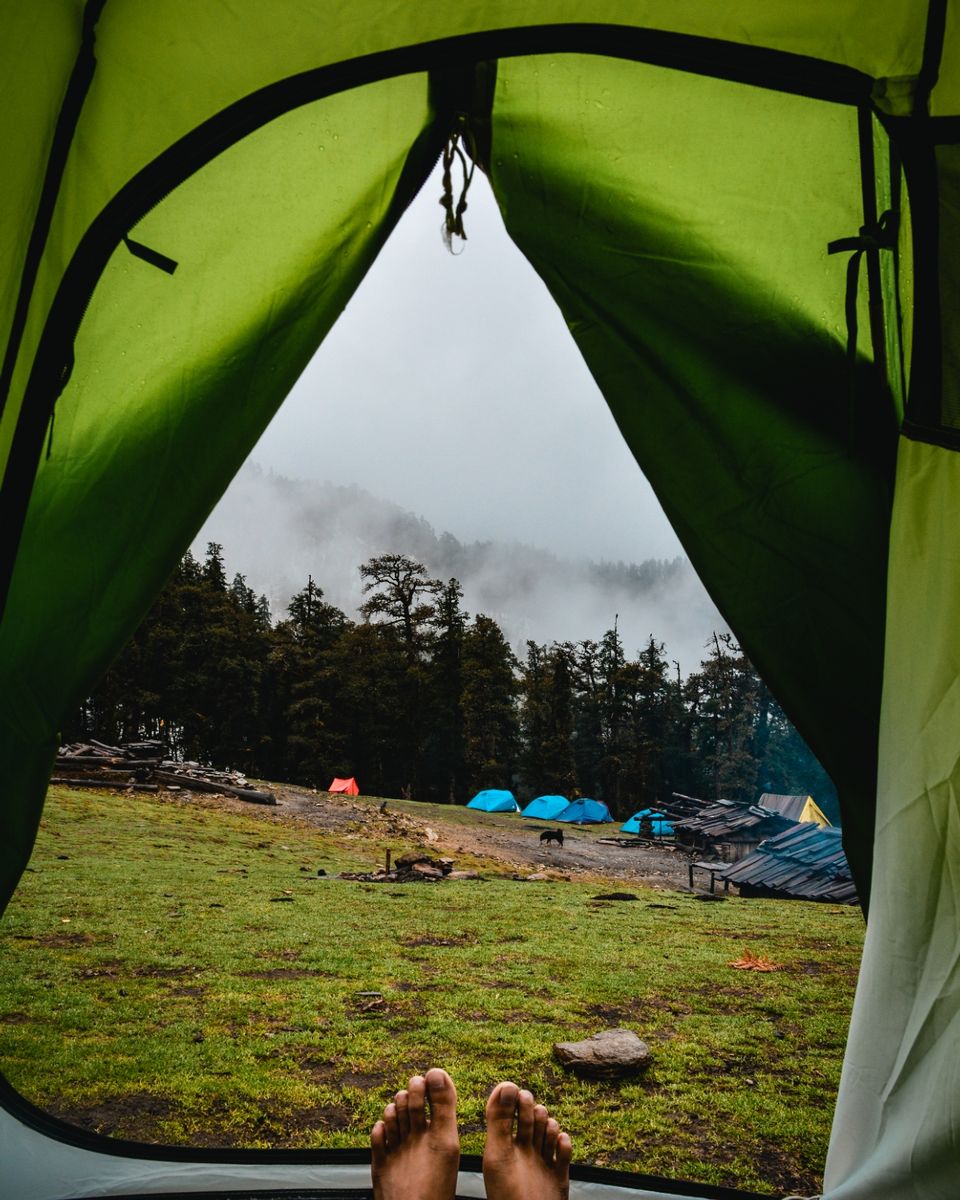 On day 2, we camped at the basecamp of the kedarkantha. This is a pretty huge campsite with a beautiful view of the valley.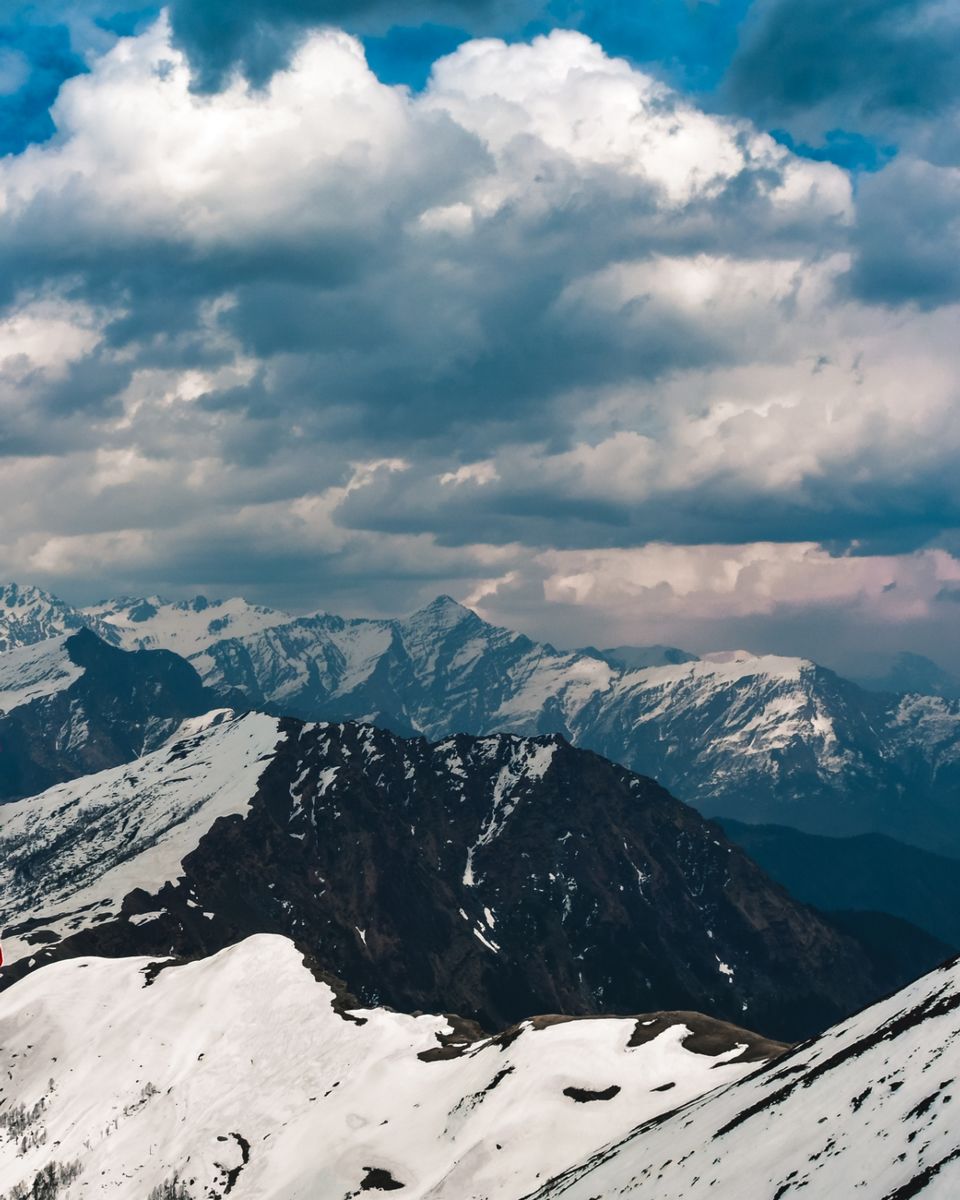 Giagantic peaks visible from the summit.
Here's our cost breakdown with some of my favourite photos from this beautiful place.
TOTAL BUDGET: Rs. 6000/-
Travel (to and fro): Rs. 1600/-
Delhi to Dehradun: (AC seater bus): 450 X 2 = Rs. 900/-
Rishikesh to Sankri: (Ordinary bus): 350 X 2 = Rs. 700/-
Stay: Rs. 1000/-
2 Room ( Rs. 1000 per night)
(for 2 nights for 2 people): 2 X 1000 / 2
(We were carrying our own camping gear including tents, sleeping bags and mats)
Guide + food: Rs. 2000/-
Guide (Rs. 2000 per day ): 2000 X 3 days / 4
Food and kerosene: 1200 / 4
Utensils rent: 200 X 3 / 4
Miscellaneous cost: Rs. 1400/-
Have you been on the Kedarkantha trek before? Share your experience in the comments below!