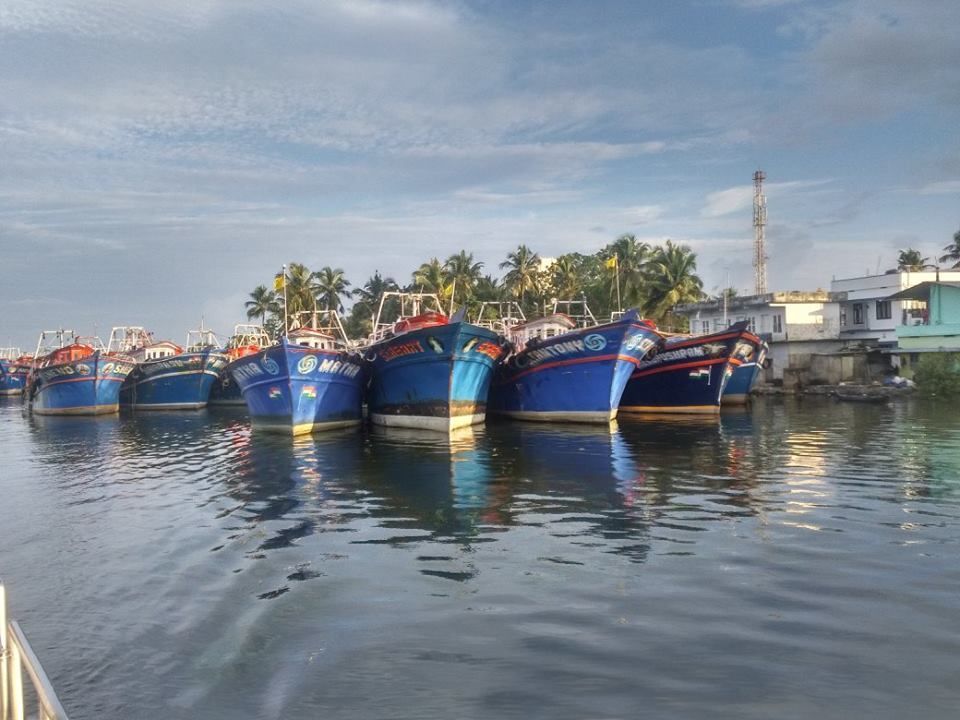 It was a family trip to God's own country Kerala in 2nd week of June. Kerala itself is a green, clean & beautiful paradise with the back waters as its back drop. so we started our trip with a visit to Varkala then to Vagamon & final stop being Fort Kochi.
Varakala was an absolutely beautiful combination of the beach & a cliff. The Arabian sea's magnanimous waves when splashing on to the rocks sounded like someone played a continuous tune in your ears. From there we moved to Vagamon, a beautiful off beat hill station, which was quite unknown to the locals around too. we had to be completely dependent on the Google maps to reach there. it has a beautiful pine valley & forest, huge green meadows & tea plantations.
Finally after 4 days through the above two beautiful places we moved to our final destination Fort Kochi. I did not expect to really feel that i had stepped straight into a life size art gallery. the vibe & feel of Fort Kochi is like you have gone back in history with the hundreds of years old buildings & spices warehouses which are now either converted to restaurants or cafes or just there as a reminder of the glorious past.
There is colourful & very interesting graffiti all around town. some of them are really very clever. the whole town has random paintings or colourful walls also due the the Biennale Festival that happens in Kochi every 2 years.
you can just walk through the town's by-lanes or rent cycles & go cycling around & feel the history through Jewish quarters or when you visit the small Dutch palace or pray at the first European church built in India in 1500s called St. Francis Church.
you can go walk at the marine drive in the evening & also watch the fishermen trying to collect all their catch of the day in their Chinese fishing nets. if its your lucky day with a small tip, you can experience fishing with the chinese fishing nets. Or go for a romantic sunset cruise in the back waters. if you are really lucky you may see dolphins playing & chasing each other.
End your days with good food at any of the cafes or restaurants by the sea & enjoy the breeze in your face & the music of the ocean.
there are so many options for economic home stays to hostels to luxurious hotels. one can do 3-4 days or even go for a nice lazy weekend & relax in Fort Kochi.