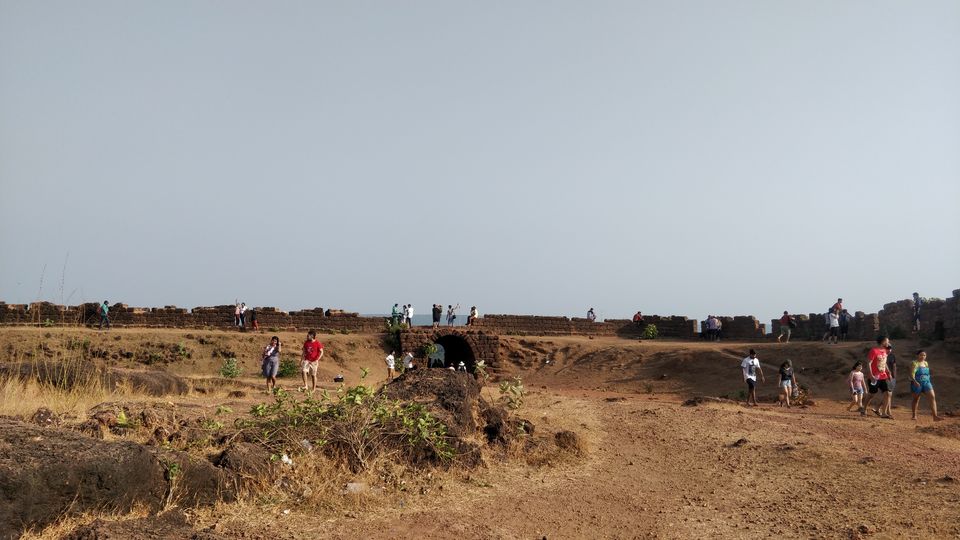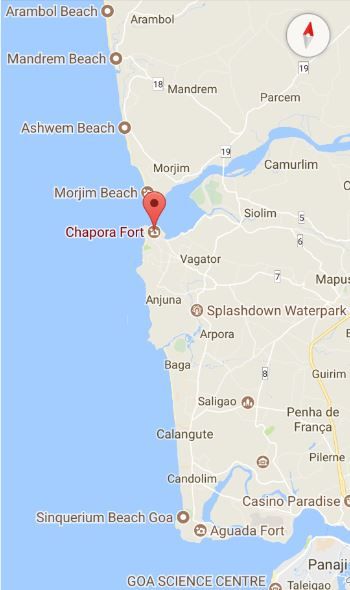 Cover photo credits: the.pixie.hollow
Chapora Fort is right next to Vagator Beach in North Goa. This is the same place where bollywood movie Dil Chahta Hai was shot.This place has a historic significance from the period when portuguese invaded Goa but this is not a fort with exquisite display of art as the most of Rajasthan forts.
It is located on a hill and you need to climb a little. The terrain is made of soil and you may need a good grip footwear. I almost broke my camera and my ankle because I slipped hard. But anyways we enjoyed our sugarcane juice in scorching sun of January and went to the fort to chill. You will get ample number of shops at the base for small eats and drinks. Since the fort is located on a hill it is a good place to view the sunset but the entry closes at 5:30 PM, even though some people went even after this time.
The fort has vast area covered in dried grass and is surrounded by the wall with peculiar burnt brown colour which creates a beautiful background for your photos and videos. It provides a beautiful view in every direction. It oversees the Vagator beach on one side and the complete forest area on the other side. Watching the entire sea was quite mesmerizing for me especially because it was sparkling in the sunshine. You can sit in the tree shades and enjoy the view for as long as you want. A normal person can finish the fort in 1 hour with 10 minutes of upward hike, 15 minutes of coming down, 15 min of clicking pictures and 20 minutes of enjoying the view.
If you want to have a look at how this entire view looks like, you can watch my video of the view from the top of Chapora fort.
Fees/Money:
There is no entry fee for the fort
We paid Rs 20 for scooty parking
How to Reach:
It is right next to vagator beach, we used our scooty to commute
Note:
There is no shop in the fort and you should carry your drinking water
Please do not litter. The fort is very clean and I hope you can keep it the same
Entry closes at 5:30 PM but some people report of having gone after these timings
Cover photo credits: the.pixie.hollow
Frequent searches leading to this page:-
dil chahta hai fort, dil chahta hai goa fort, dil chahta hai fort goa, dil chahta hai fort name in goa, dil chahta hai fort location