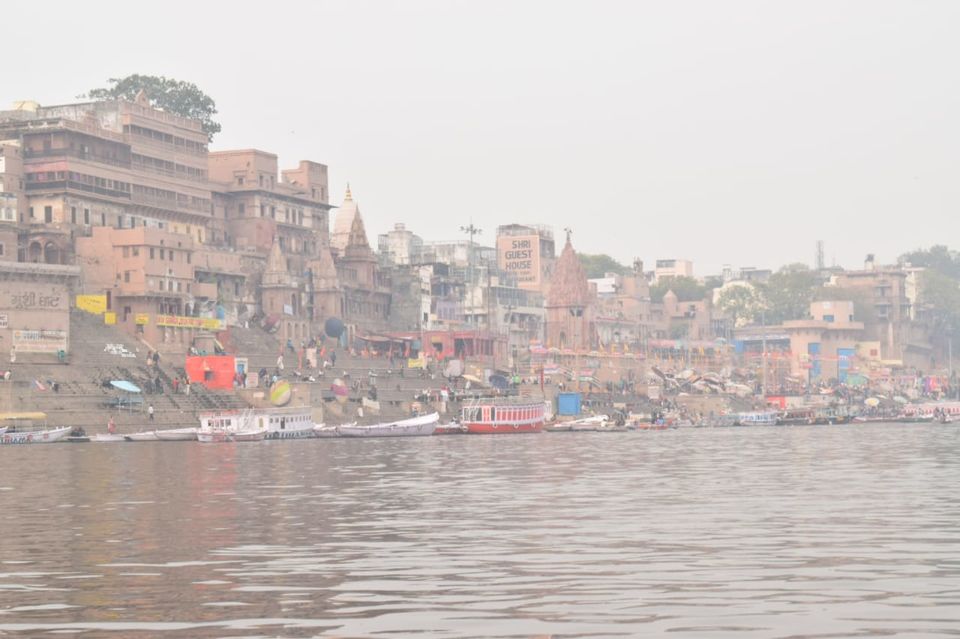 My work takes me to the places where I would rarely plan to go but that doesn't stop me from exploring and diving into knowing new places and experiences. This is how exactly I began 2019 by visiting Varanasi for work- A sacred Hindu city, city of legends that has deep spiritual and mythological beliefs where both tourists and pilgrims flock around throughout the year.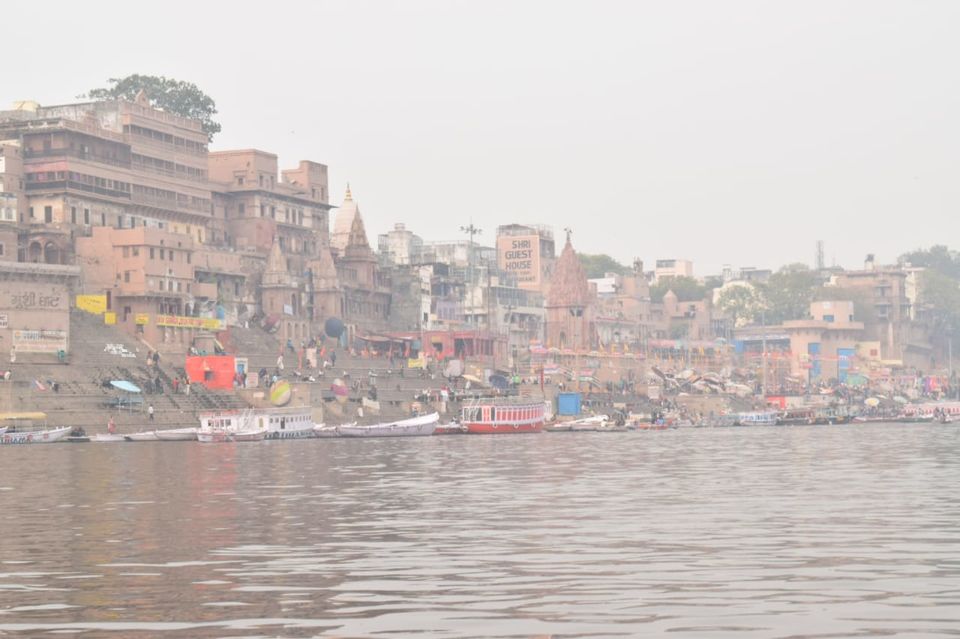 Varanasi has 88 Ghats- places with riverfront steps leading to the banks of Ganga which are situated one after another beginning from Assi Ghat extending to Raj Ghat. The Ghats are primarily used for bathing (holy dip), worship (puja rituals) however cremations are solely performed on Manikarnika and Harishchandra Ghats. Many of the Ghats were constructed when Varanasi was substantially rebuilt under the Maratha Empire in the 1700s.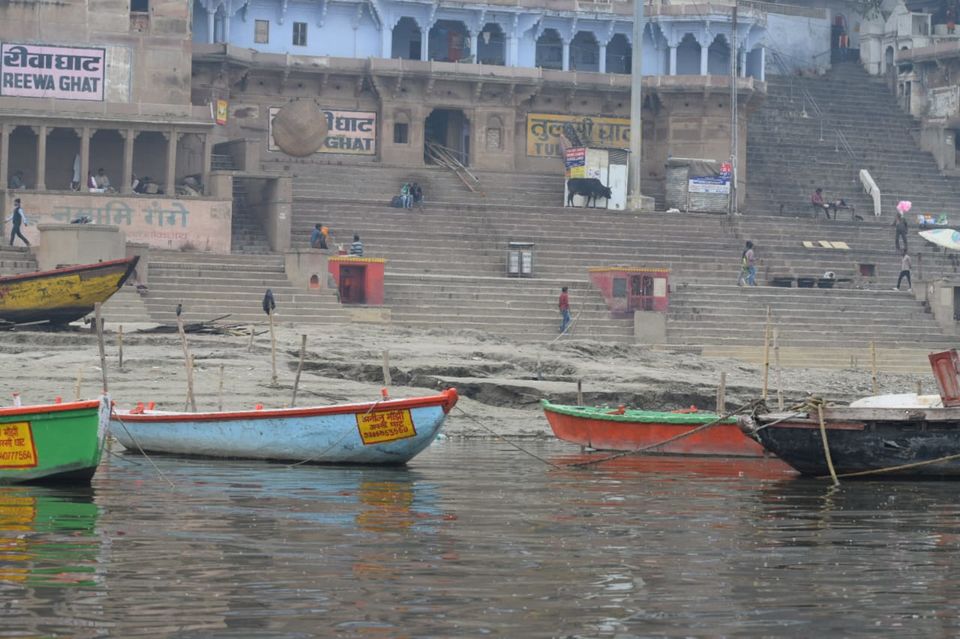 You can explore all the Ghats in one go by walking, cycling or boating. Since I love water and I wanted to be close to the river, we hired a boat from Assi Ghat. The experience to be this close to Ganga, puja ceremonies going on different Ghats, people bathing in chilled river brought a strange sense of peace where I could connect to myself and all the other sounds around me became irrelevant. Following 10 Ghats captured my attention because of varied reasons including the mythological stories behind them-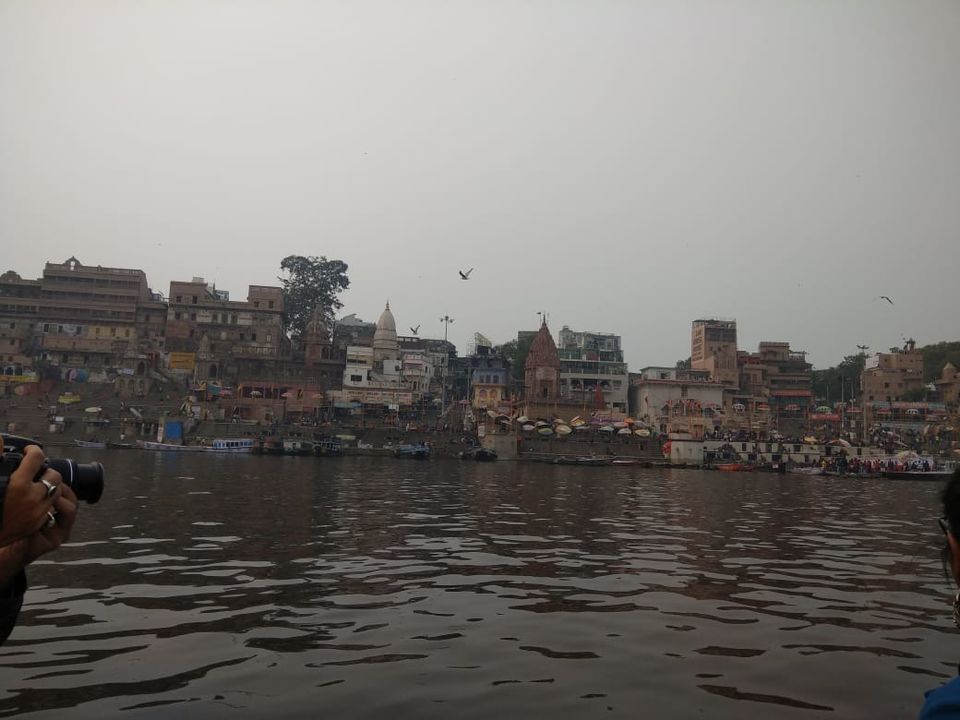 Located at the extreme southern end of the city, Assi Ghat is where Ganga confluences with River Assi. Pilgrims and people bathe there before worshiping Lord Shiva, in the form of huge lingam under a nearby pipal tree. According to locals, "About 300 people visit Assi Ghat every hour in the mornings on typical days and more than 2000 people arrive per hour during festivals. The Ghat accommodates more than 20,000 people at once during festivals like Shivratri. " People can be found sitting on the steps or the benches discussing studies, religion, mythology to politics with a cup of chai. There are interesting cafes like Pizzeria Vaatika Café that offers delicious pizzas.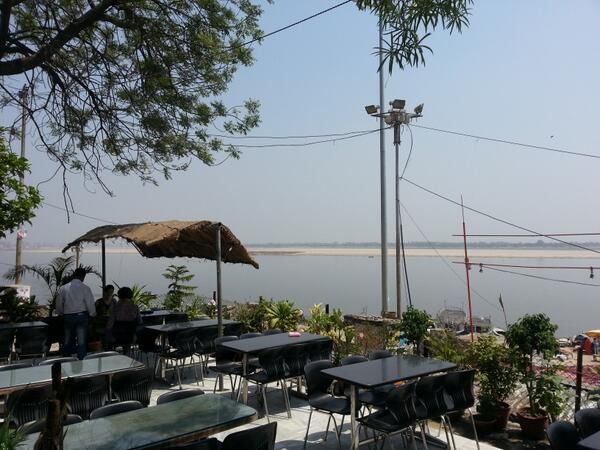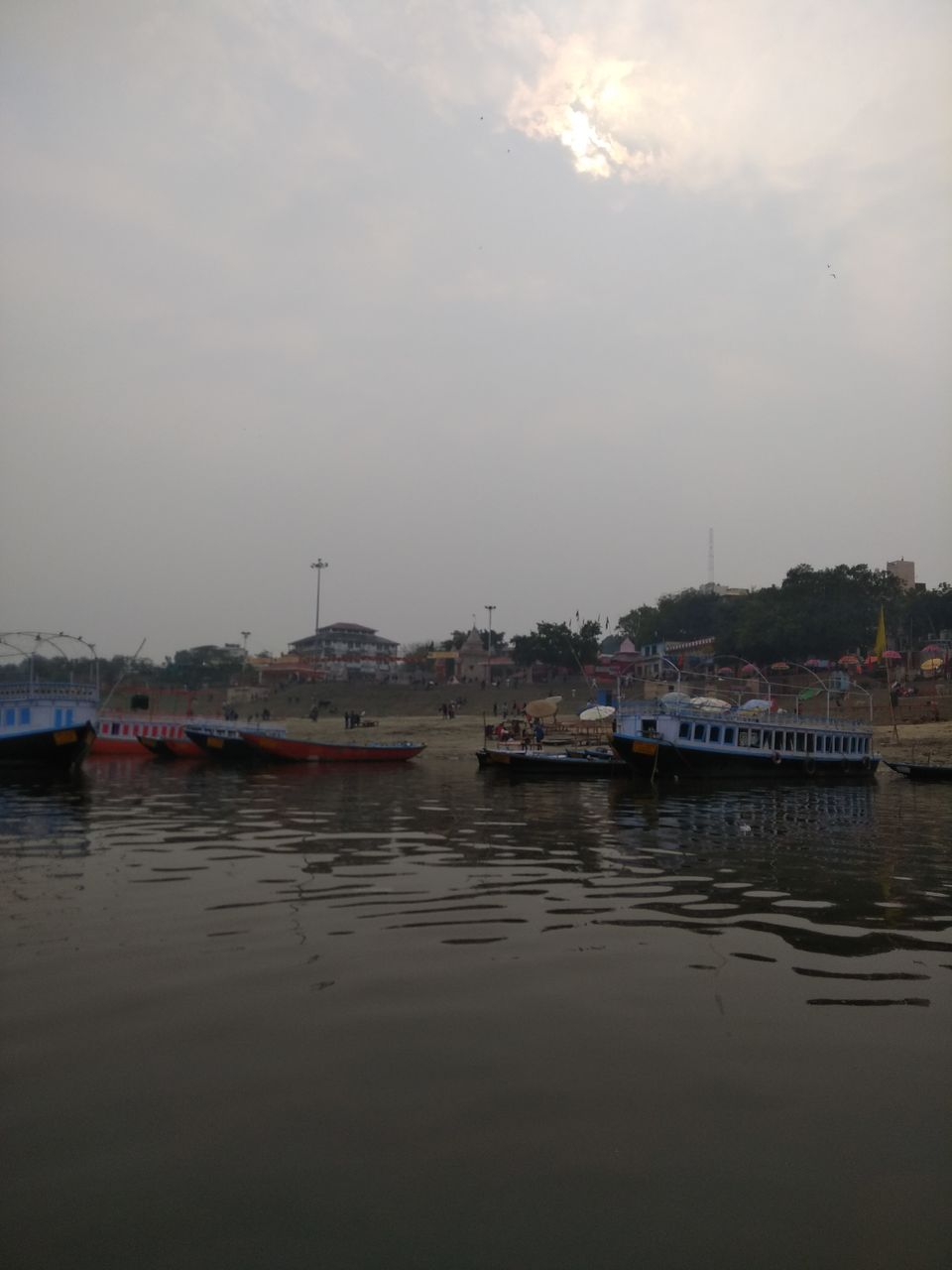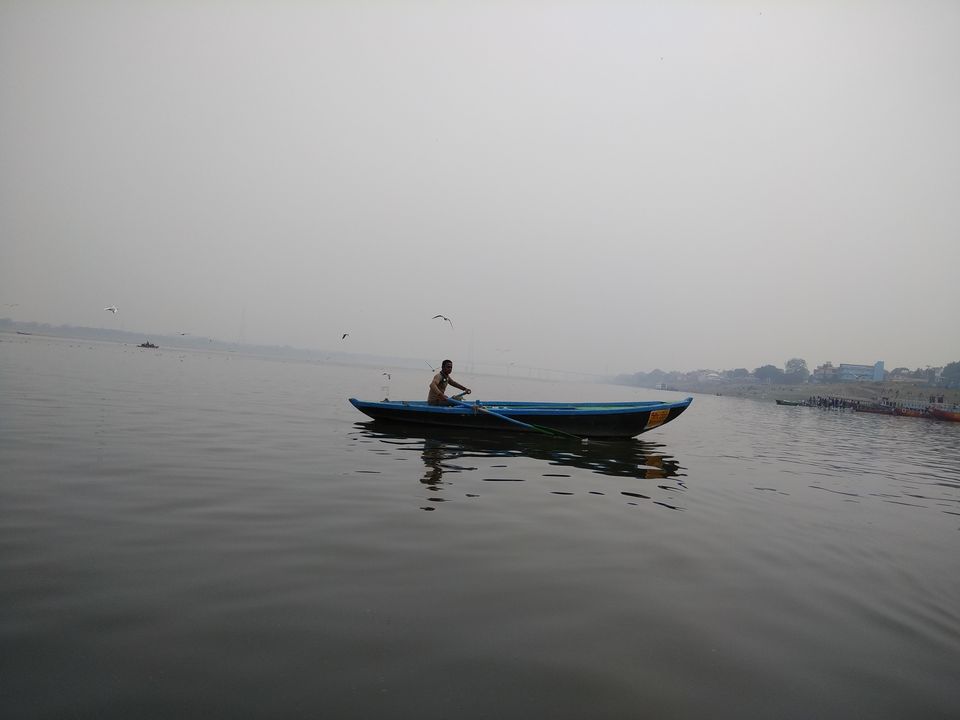 Dasaswamedh Ghat is where the famous Ganga arti takes place every evening. It is located close to Vishwanath Temple and is the most spectacular and oldest Ghat. According to Hindu mythology, Lord Brahma created the Ghat to welcome Lord Shiva According to another legend; Lord Brahma sacrificed ten horses during Dasa – Ashwamedha yajna performed here. Jantar Mantar lies close to the ghat. It is an observatory built by Maharaja Jai Singh. At this Ghat group of priests perform Agni Pooja daily in the evening, dedication is made to Lord Shiva, River Ganga, Surya (Sun), Agni (Fire) and the whole universe.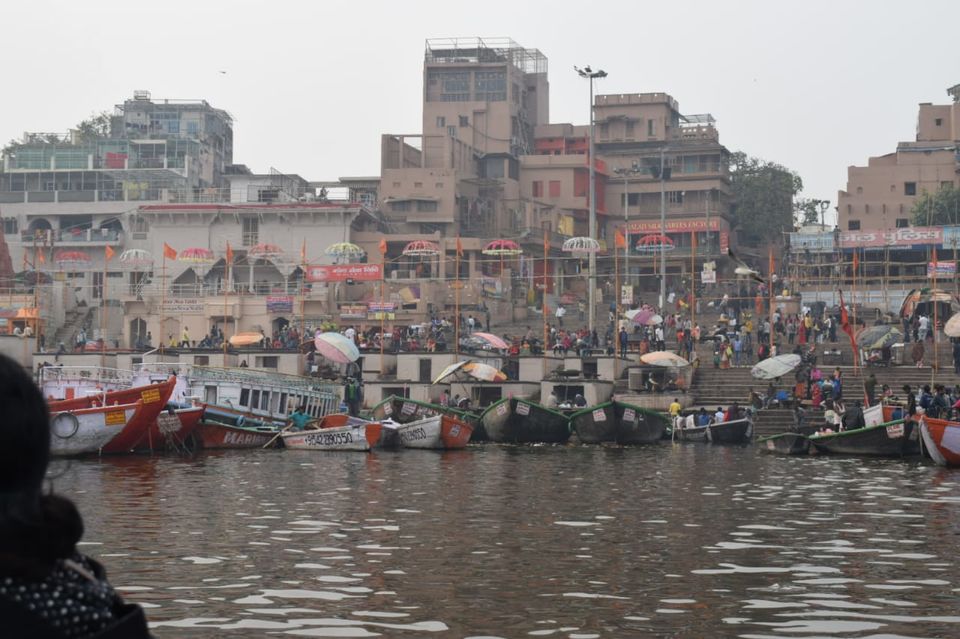 Ganga Mahal Ghat was originally constructed as an extension to Assi Ghat. The palace was called "Ganga Mahal". Since the Mahal was housed on the Ghat, so the name Ganga Mahal Ghat. There are stone steps between Assi Ghat and Ganga Mahal Ghat which separates them. This palace is now used by the educational institutions. The first floor is used by the World Literacy program of Canada and the upper floors are used by the Indo-Swedish Study Centre organized by Karlstad University.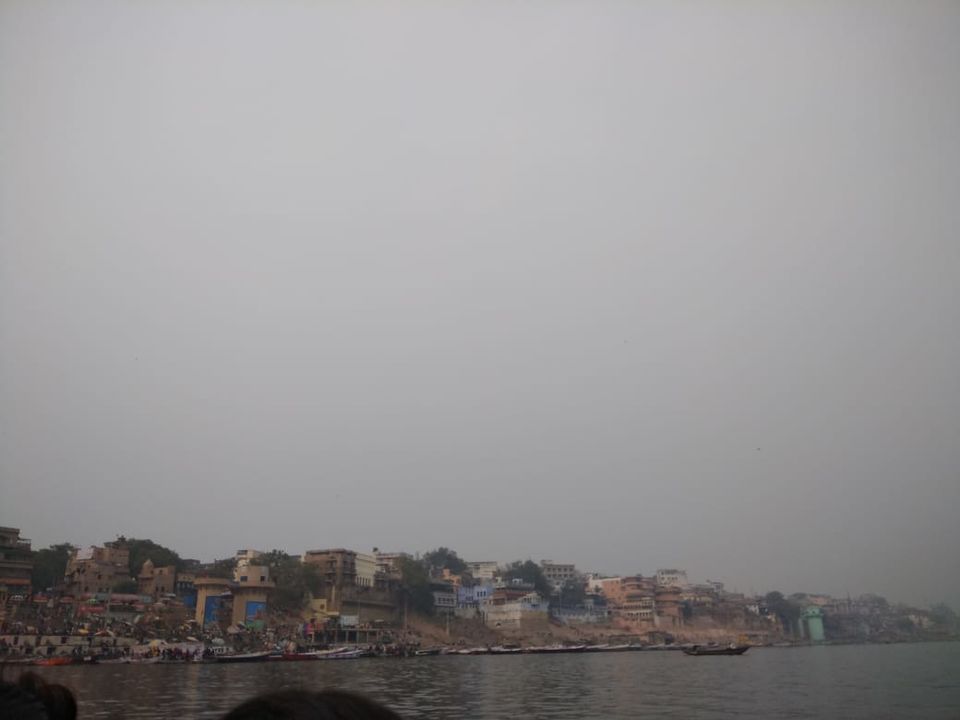 Man Mandir Ghat is notable for its exquisite Rajput architecture. Rajput Maharajah Man Singh of Jaipur built his palace there in 1600. An additional attraction, the observatory, was added in the 1730s by Sawai Jai Singh II.
Narad ghat has a very funny story associated with it – they say that the women who bathe there will fight with their husbands, so no one bathes here! It was constructed by a monastery chief Dattatreya Swami in 1788.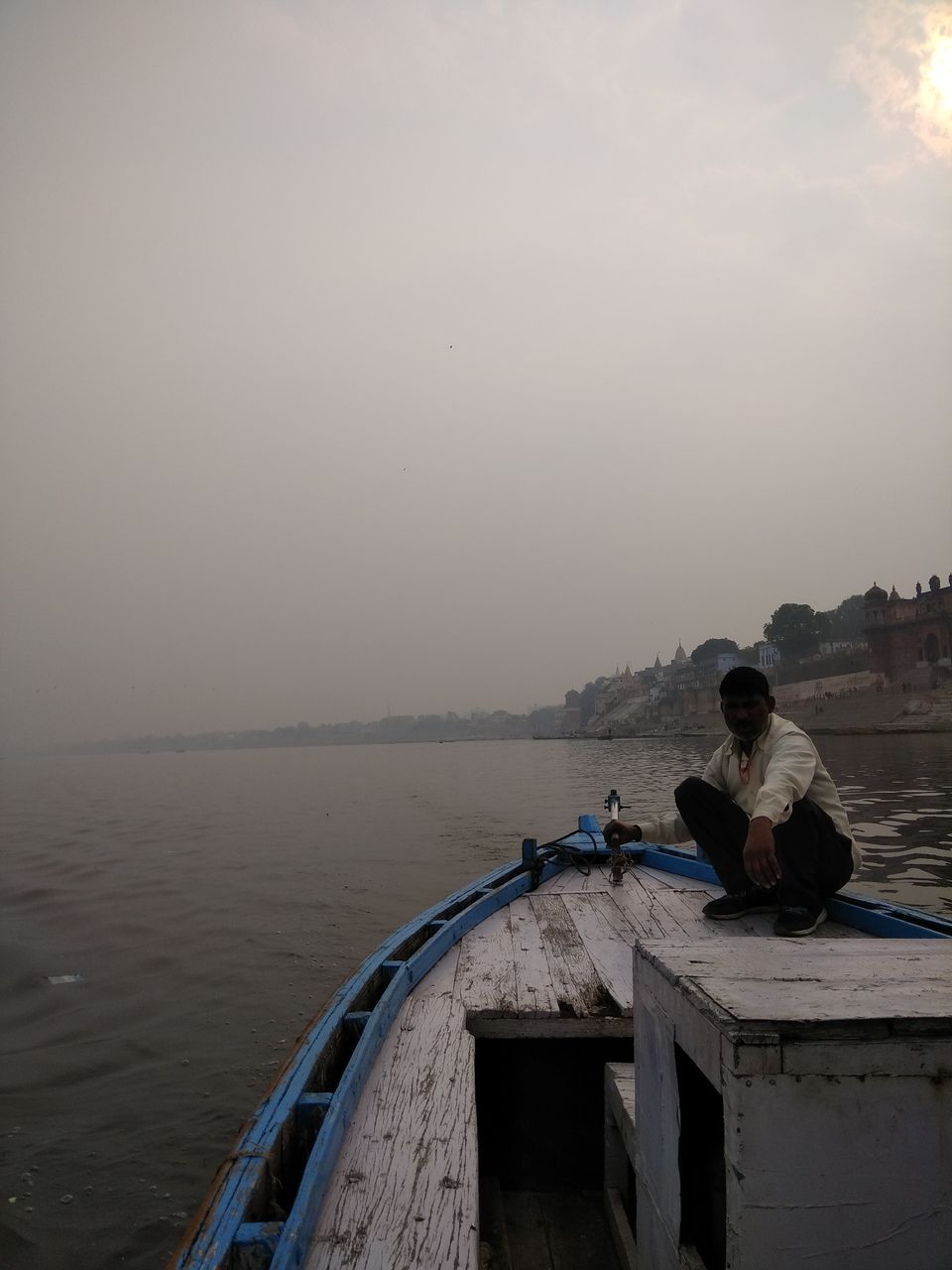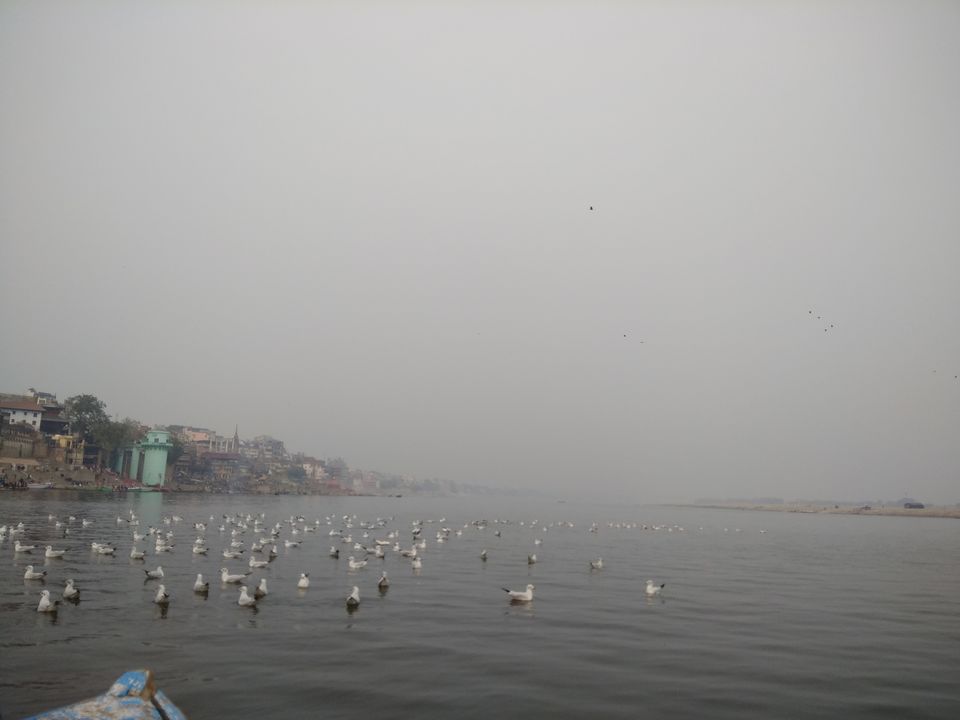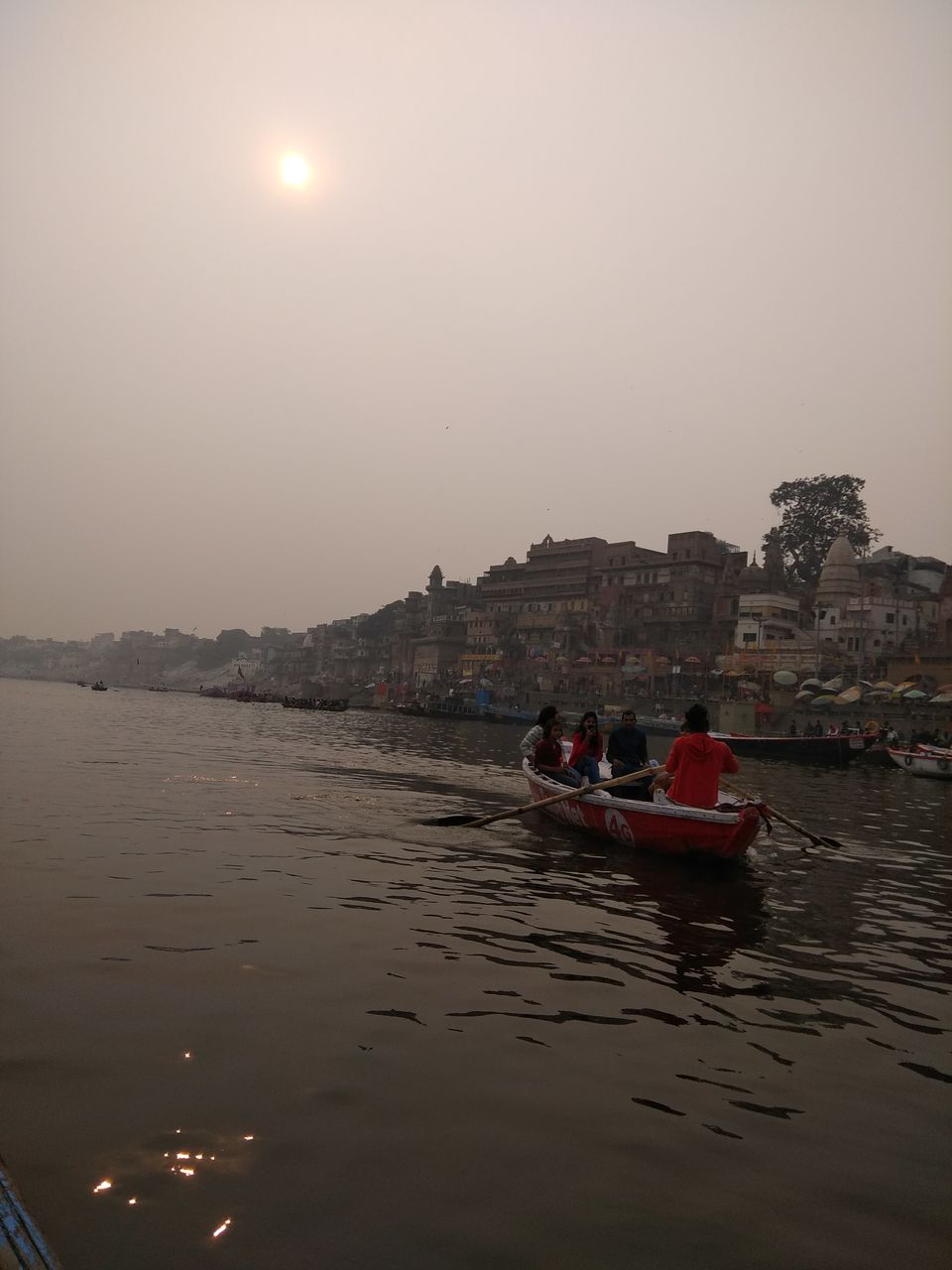 In the memory and honor of Rajendra Prasad, the first president of India, Rajendraprasad Ghat was named and made pucca by the Municipal Corporation of Varanasi. It is said that the Bharshiva Naga kings had performed horse sacrifice ritual. Servants and the main horse took bath at this site, thus the name "Ghoda" (horse) Ghat. Till 1958 at the bank there was a huge image of the horse. It is believed that this horse-image is shifted to Sankatamocan temple from where it vanished, and no trace has been found. Till early 1980s this Ghat was also used as the ferry station dealing with the business of wood, sand and stone plates.
Scindhia Ghat is picturesque and peaceful place, particular interest is the partially submerged Shiva Temple at the water's edge. It sunk during the construction of the ghat in 1830. The narrow maze of alleyways above the ghat hides a number of Varanasi's important temples.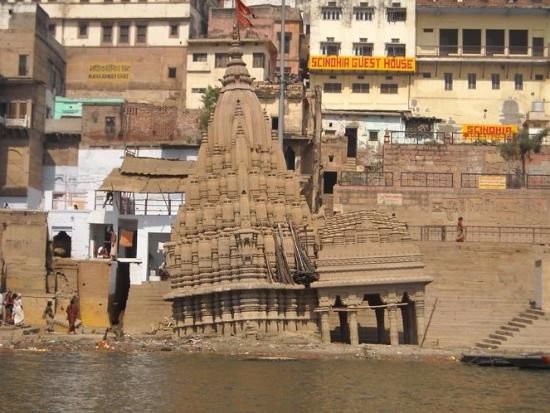 Darbhanga Ghat offers a picturesque delight with impressive architecture and visual appeal. It was built in the early 1900s by the royal family of Bihar. Adjoining it is Munshi Ghat, constructed in 1912 by Sridhara Narayana Munshi, finance minister of the State of Darbhanga. In 1994 the Darbhanga palace was bought by the Clarks Hotel Group, who named it as Brajrama Palace, and planned to transform it into five star hotel. They have already demolished almost half of the structure from the back. Thanks to some activist organization which with the support of local people and judiciary presently stopped the demolishing and conversion process into hotel.
Harishchandra Ghat is named after a mythological King Harish Chandra, who once worked at the cremation ground here for the perseverance of truth and charity. It is believed that the Gods rewarded him for his resolve, charity and truthfulness and restored his lost throne and his dead son to him. Harish Chandra Ghat is one of the two cremation Ghats and is sometimes referred as Adi Manikarnika, which means the original creation ground. In Hindu mythology it is believed that if a person is cremated at the here, then they gets salvation or "moksha".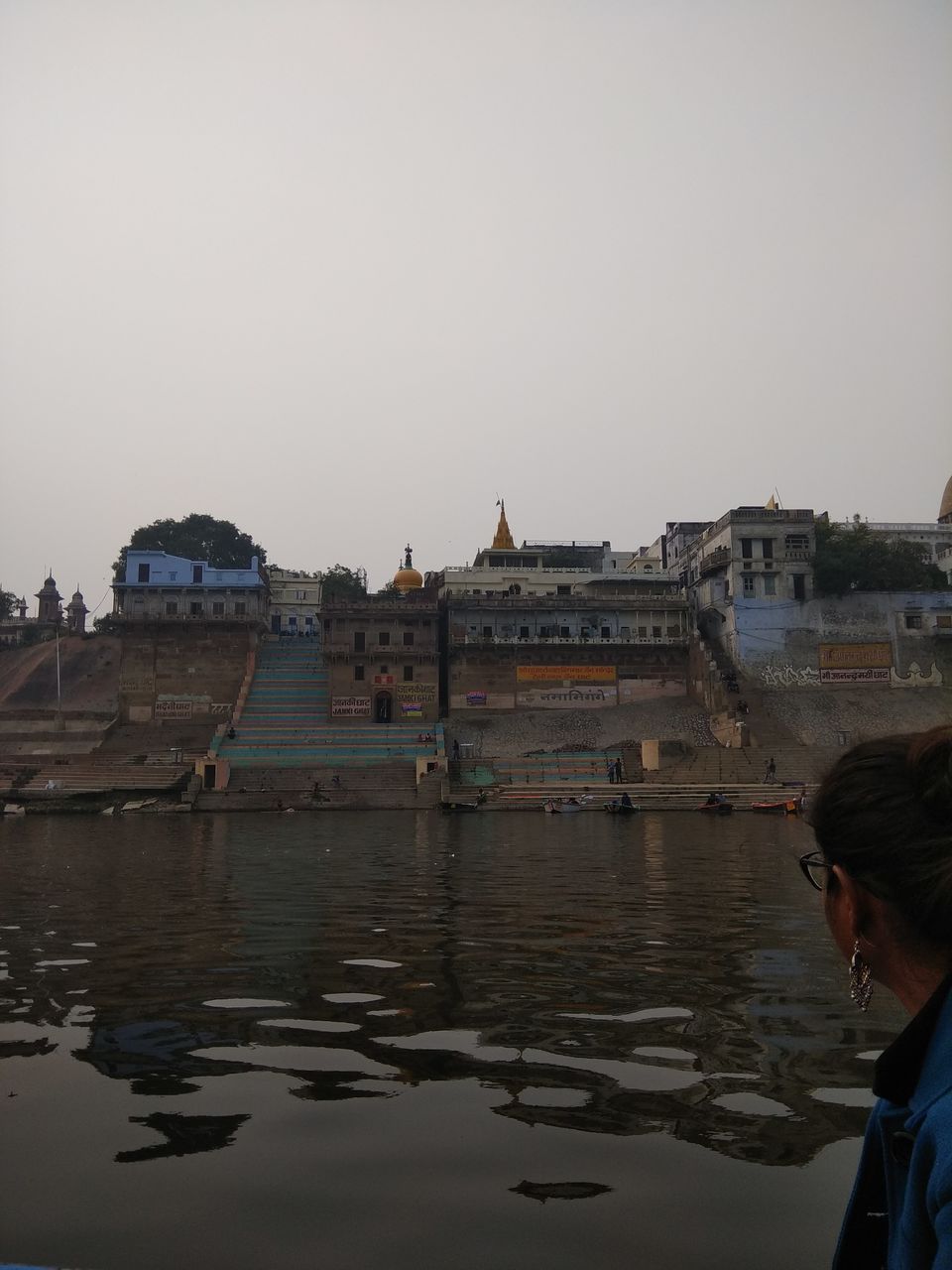 Heavy black smoke, ashes and flowers dotting the waves, piles of firewood lining the shores was my introduction to Manikarnika Ghat. For few minutes I was dumb struck and insane silence found my heart. This is the place where life meets death, all the things that we have been running throughout our existence loses their meaning here and we are lost to the nature that gave us this life! One of the persons sitting on the boat said, "Cremation here never stops even in rains or bad weather. This Ghat holds a record, after every 2 minutes there is a cremation, no slowly down. Nearly 300 bodies are cremated every day." This thought baffled me, made me question as to the value of life, love and all the things that we desire to achieve and cherish.
According to Hindu mythology- When Mata Sati sacrificed her life and set her body ablaze after Raja Daksh Prajapati tried to humiliate Lord shiva in a Yagya practiced by Daksh. Lord Shiva took her burning body to the Himalaya. While going to the Himalaya Mata Sati's parts of body started falling on earth. Lord Shiva established Shakti Peeth wherever Sati's body had fallen. At Manikarnika ghat, Mata Sati's Ear's ornament had fallen so the name. The cremation process is crucial in achieving nirvana, and the ritual's many stages must be completed correctly or the soul will not transition to the afterlife.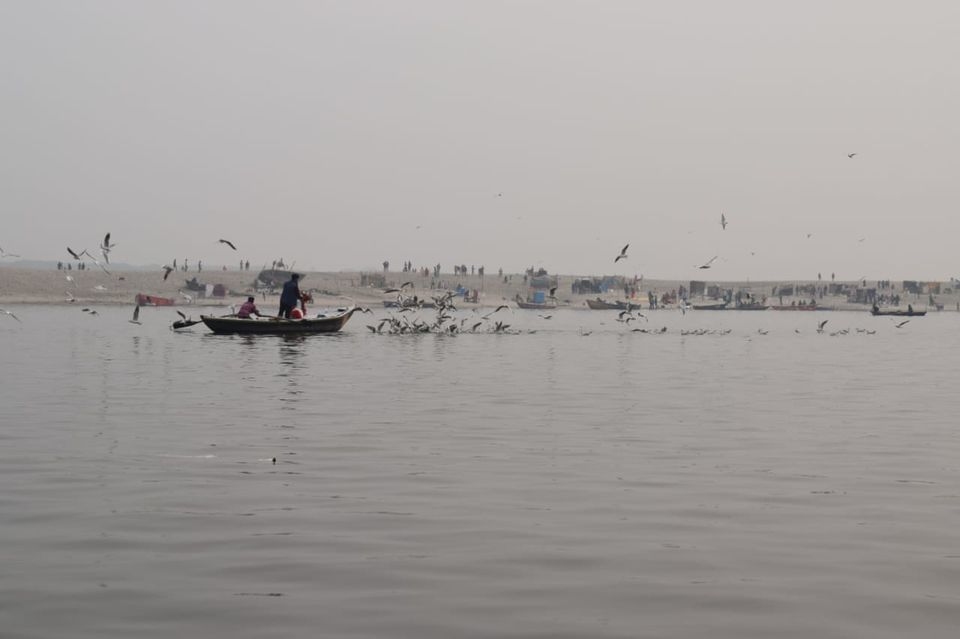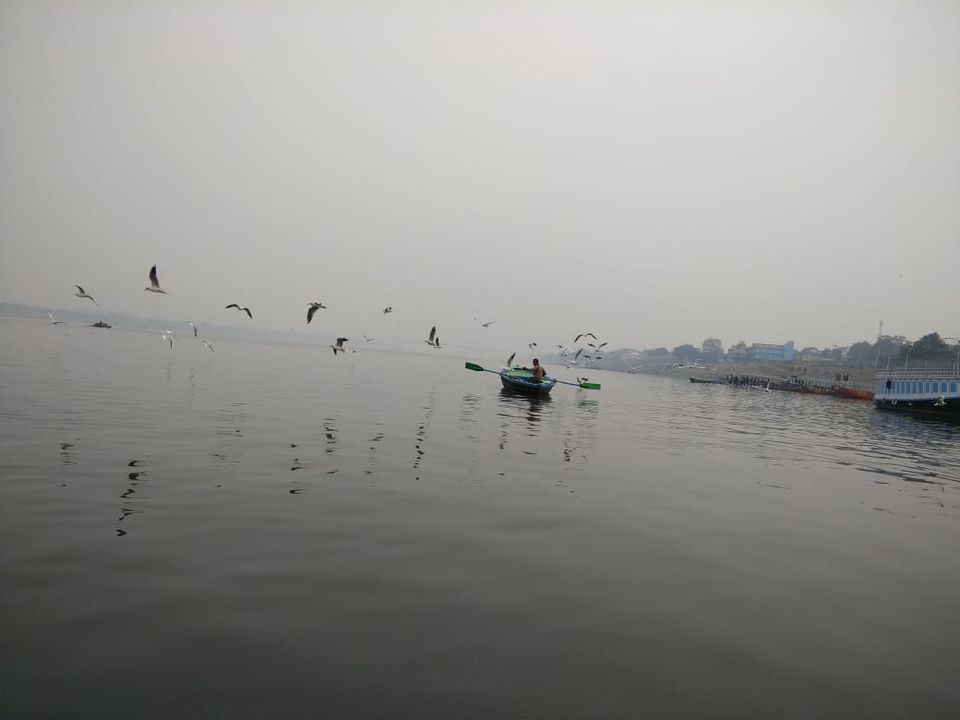 Since we went in the month of January, we were blessed with the sight of beautiful migratory birds- they increased the beauty and serenity of the Ghats manifolds!

Apart from the boat ride of approximately an hour from Assi Ghat to Manikarnika Ghat and back to Assi Ghat, we also strolled in late evening in hope of catching Ganga aarti. Unfortunately we missed it by few minutes, so we decided to talk a walk around. Assi Ghat looks even more beautiful and peaceful under moon light. Interestingly a man was playing instrumental version of 'Kaoma' – nothing could have been more soulful experience then listening to music at Ganga Ghat!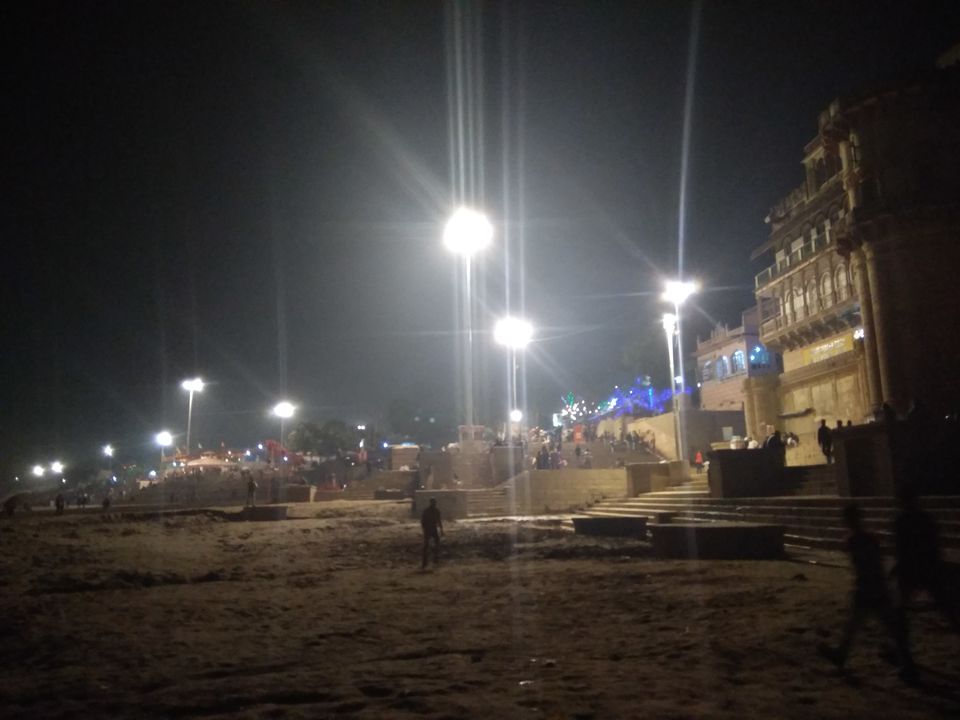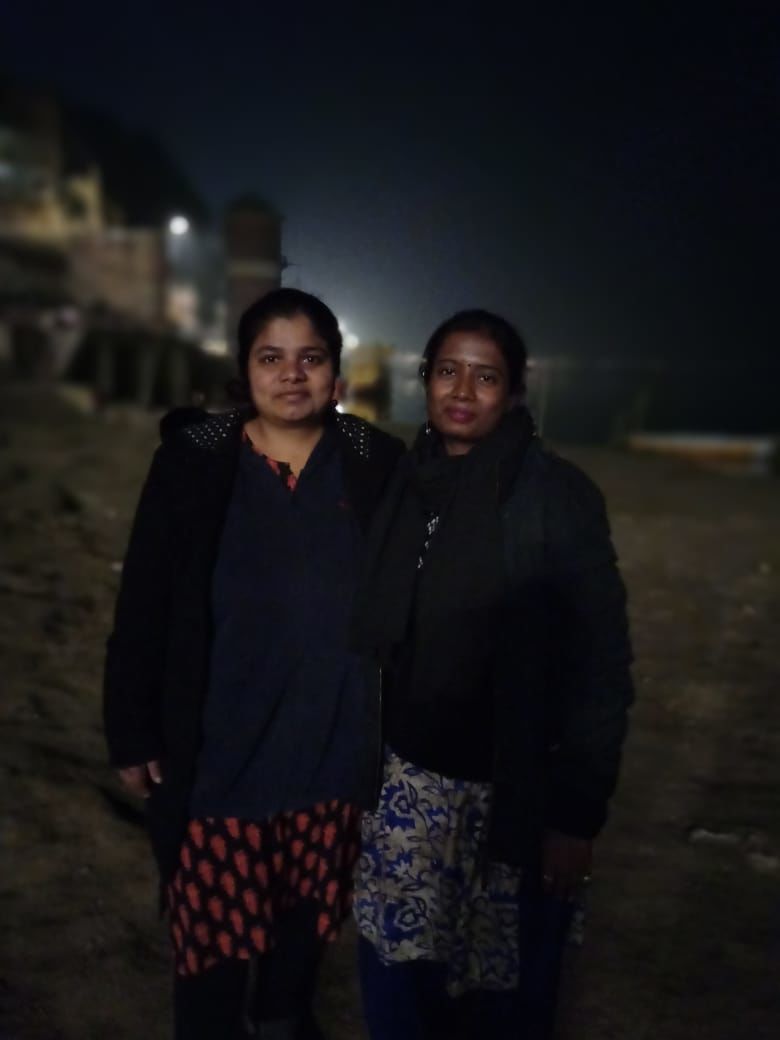 Visiting the Ghats of Varanasi has been one of the most beautiful, serene and spiritual experience I had in recent times where I could experience peace amidst the chaos and hustle bustle of this holy city.