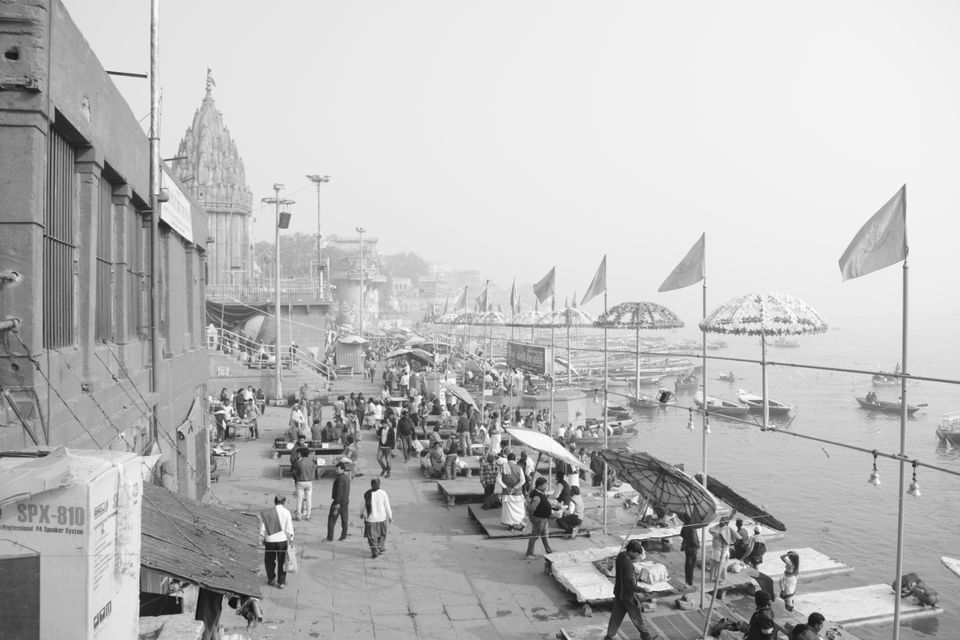 The above shocking title was the first response from my family and friends when I told them of my plans to visit Varanasi for my annual holiday last year.
Now, as a photographer, I was advised by many to not miss this place if you truly want to capture amazing portraits of naked sadhus on weed, umpteen number of ghats, Ganga river, Aartis etc.
I decided to go solo, as most of my friends cringed their noses saying, 'Why Varanasi and what will we do there'!!!!??? Point to be noted if you are looking for a relaxed beach and beer.
So I set off in December 2019 for a 3 day journey after researching on hotels, transportation and things to do in the Holy city.
When you are a woman and traveling alone, one should be smart and safe. I would suggest to plan your days well. Have a plan. Set a goal. Keep in touch with your family everyday. They should have your hotel names and numbers.
Varanasi is truly a small city with vibrant cultures and attitudes. One on hand you can see the entire spiritual sojourn of birth and death, Aartis, ghats ...each ghat has a different story to tell. One should really have a lot of patience to walk and capture good photos. Walking is the best way to explore any place.
On the other hand, the city is also a developing hub of cafes, international students, modern designer clothes etc.
It was a thrilling experience of meeting strangers, traveling with them in a tuk tuk rickshaw, eating street food - the chaat and lassi should not be missed. I also got an opportunity to be a guide for a Japanese woman who was also traveling solo and staying in my hotel. It was nice explaining to her what is Tamatar chaat and bhang!!!! Wow, she definitely wanted to try some.
At the end of the day, I would go again and just sit on one of the ghats to contemplate life...!!! Because you truly feel divine :))
Thank you