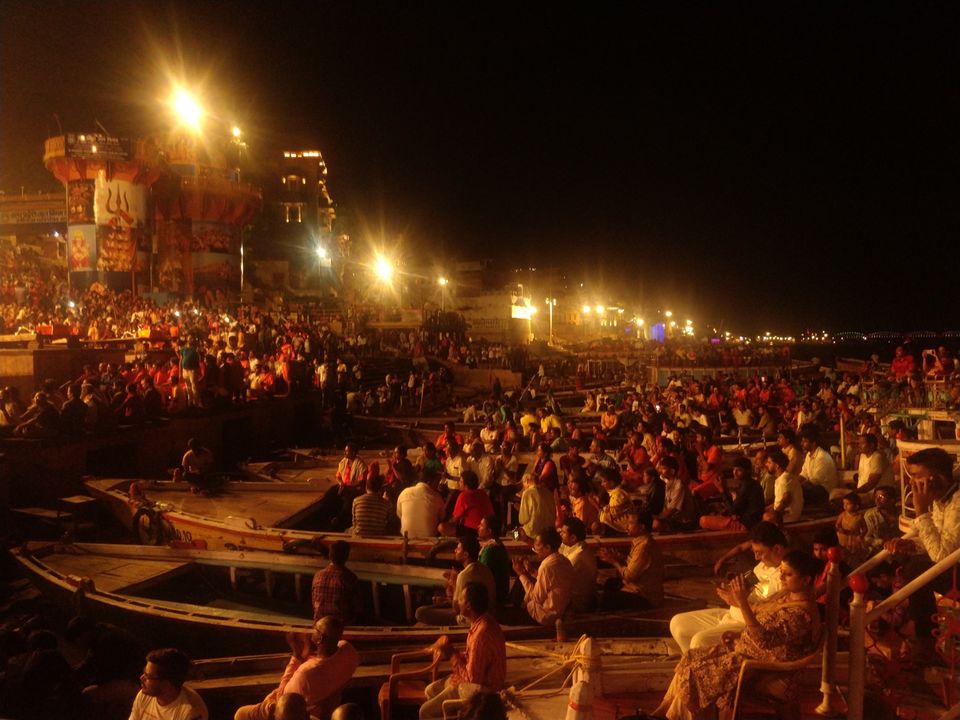 My trip to Varanasi is for a day and a half. I reached to Varanasi around 8am via train from Lucknow. I had taken a flight previous day from Bangalore to Lucknow and then train from Lucknow to varanasi as that was cheaper compared to direct flight to varanasi from Bangalore.
I had booked a hostel named 'Bunkedup Hostel' via Booking.com in a dorm with river view. I took a auto for Rs.150 from Varanasi railway station to the Bengali Tola area. After reaching here i had to walk around 900m inside gali's to my hostel. These are very narrow gali's and I was surprised even two wheeler go in such congested area. I stopped by a German bakery named Monalisa German Cafe for breakfast, had a English breakfast and headed to my hostel.
Took a while to reach my hostel as network area is very low in this area and the location of hostel is very very interior. After asking few people reach the hotel at 9am, checked in and freshened up to start the day.
The hostel care taker gave me a sheet which gives a brief itinerary about places to visit, food places, offbeat places, ghat etc. With that map I headed towards Kashi Vishwanath temple, it being shravan the queue was big and I didn't wanted to spend my half day there so couldn't go there and headed to Shri Brihaspati Mandir. Then headed to Dashashwamedh ghat which is the main ghat here and Ganga Aarti takes place. People do Ganga snan (bathing) at this ghat, boat rides are made available.
After visiting here I went back to room as it was too hot out so thought of going out once the sun comes down. After a good nap I headed out for lunch, had lunch in street side (best option when in Varanasi). Kulhad Lassi, jalebi, samosa are the best. I strolled around Vishwanath gali for an hr or so, as its a market gali where you get all shopping stuffs. Souvenirs, bangles, sarees, sweets, gems, flowers etc all are found in this gali. Always crowded, once done here i headed to dashashwamedh ghat to attend the aarti.
I took a boat seat to have a front view of aarti at Rs. 100. Around 6pm crowd starts to settle and at 7 pm the aarti starts and goes on for 30 mins and this is the best part of the evening. After aarti all offer prayer through diya and flowers and later head for boat ride through the river Ganga at Rs. 100. After being for more time i headed back to hostel for ending the day.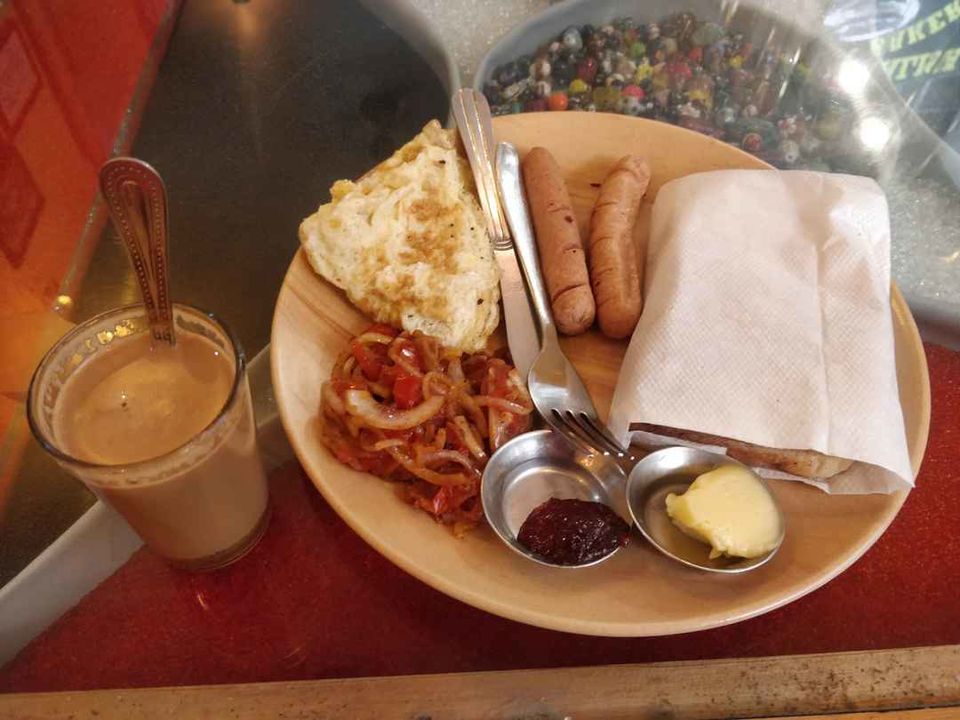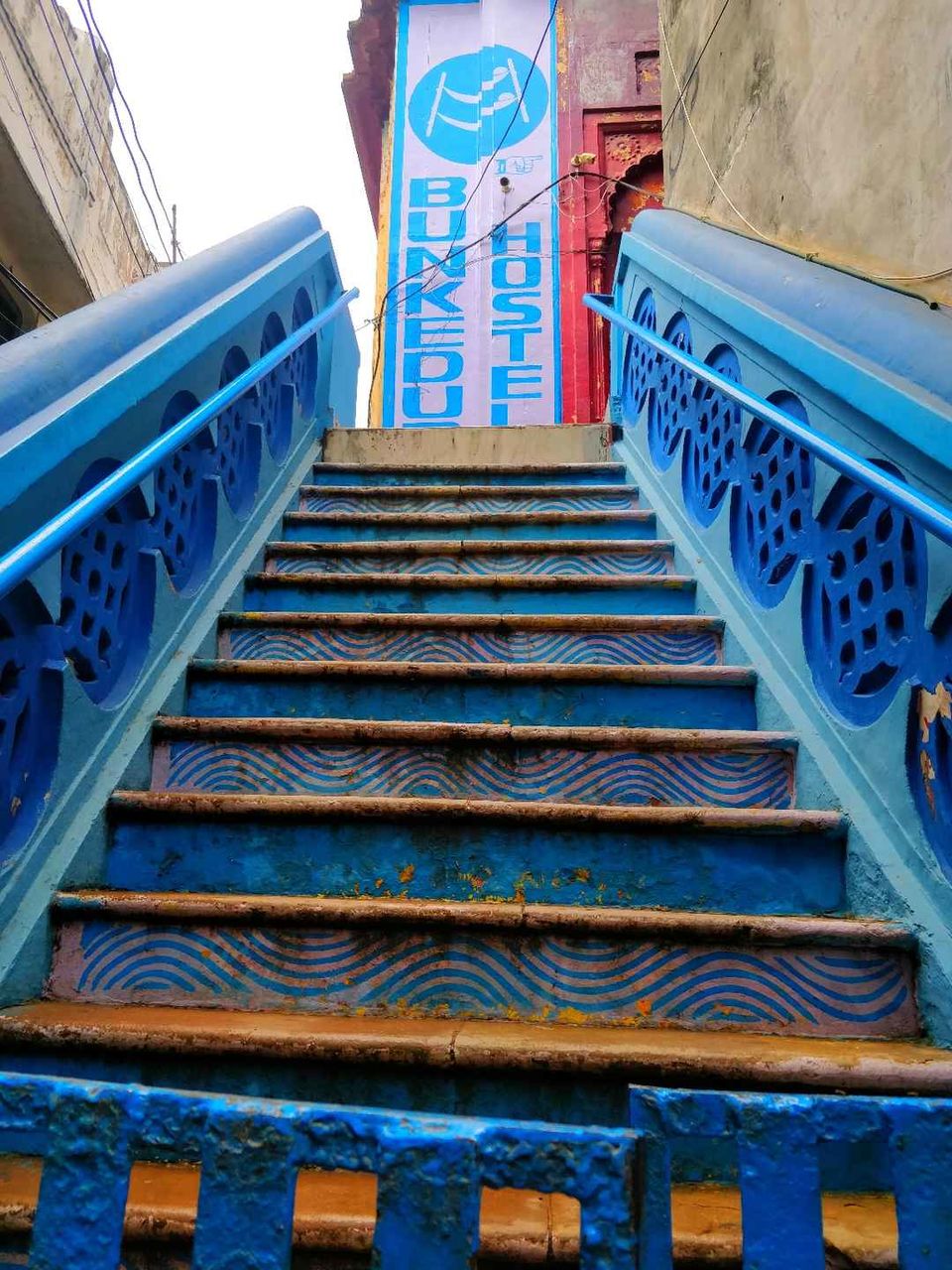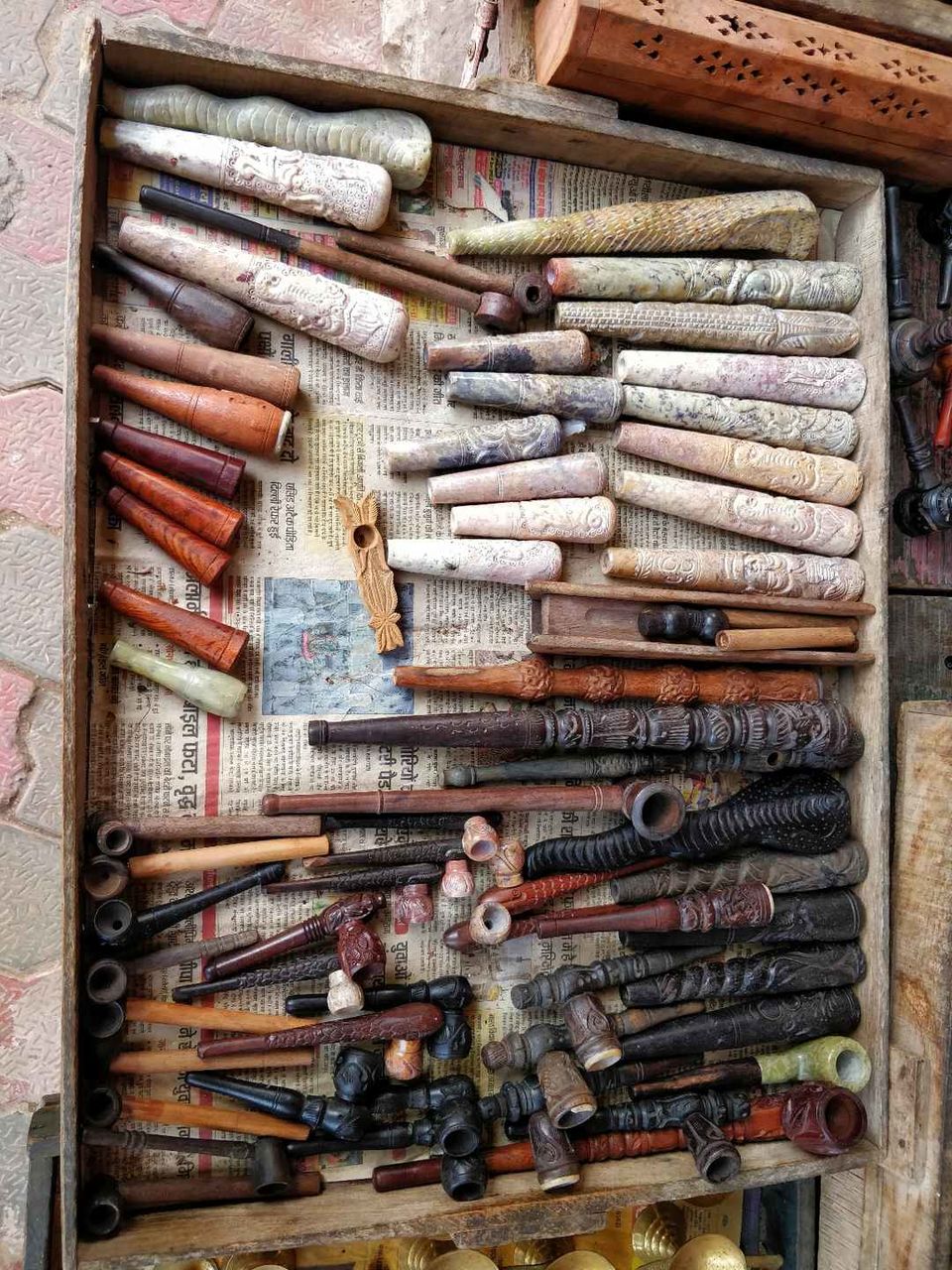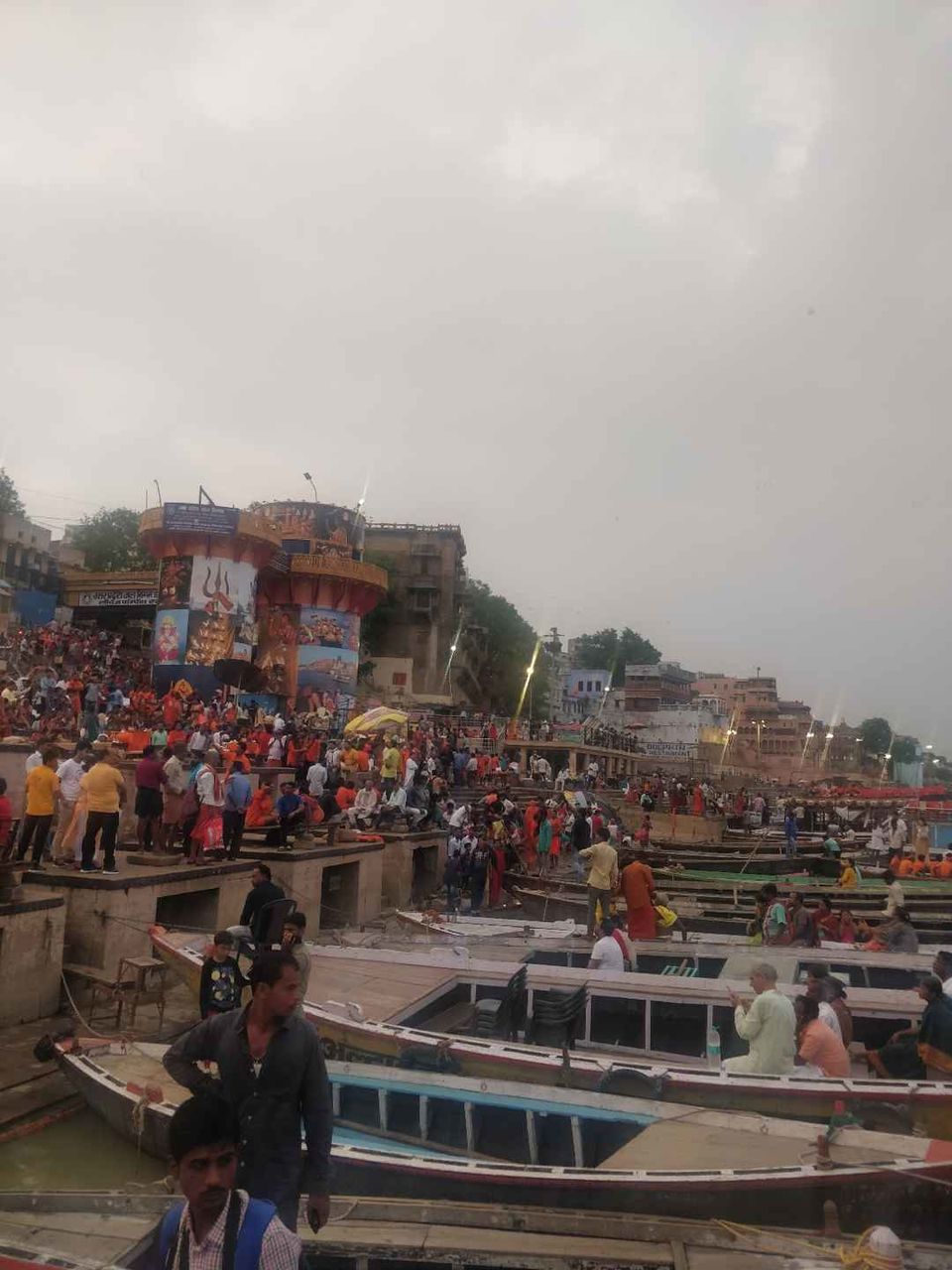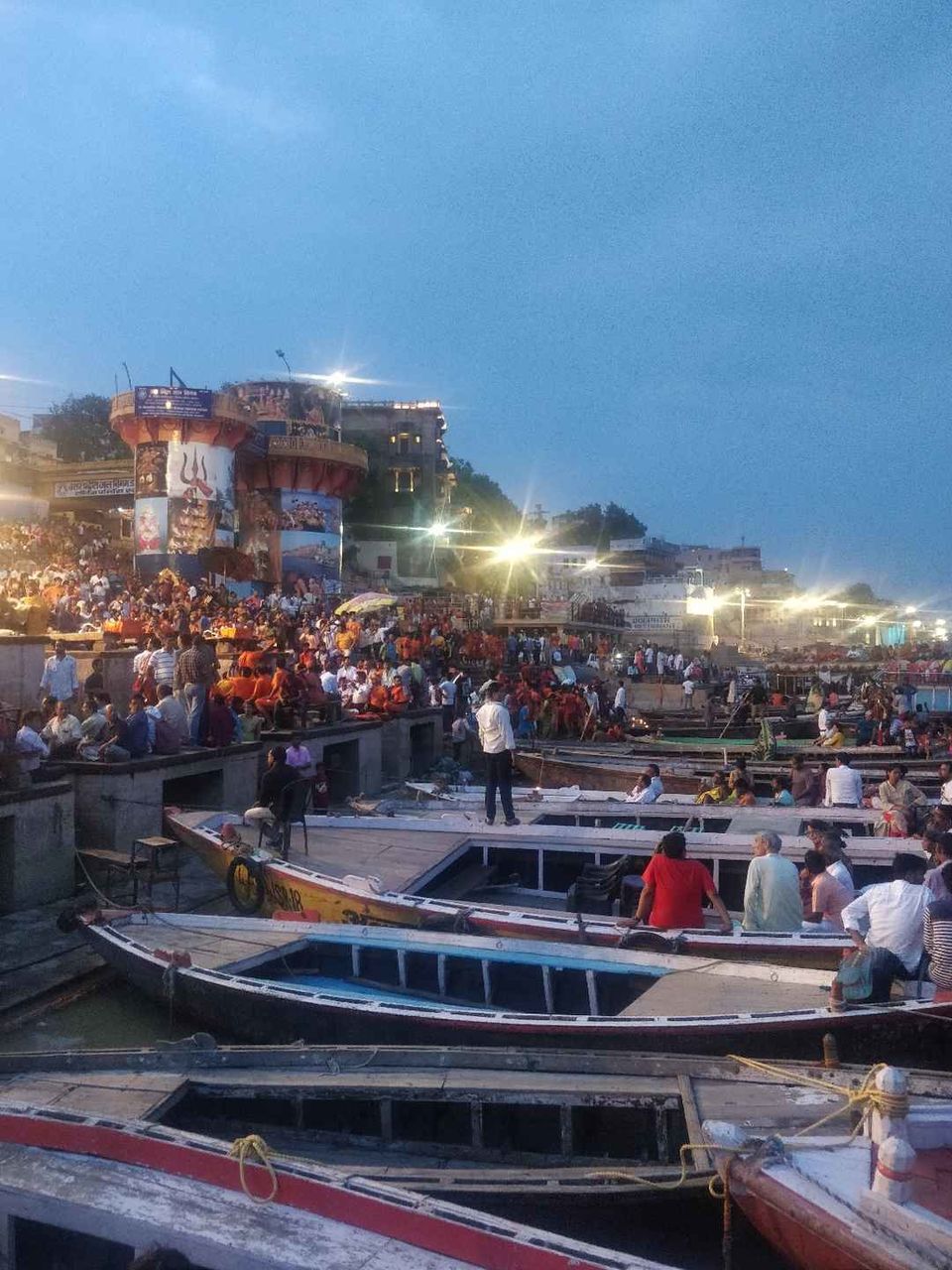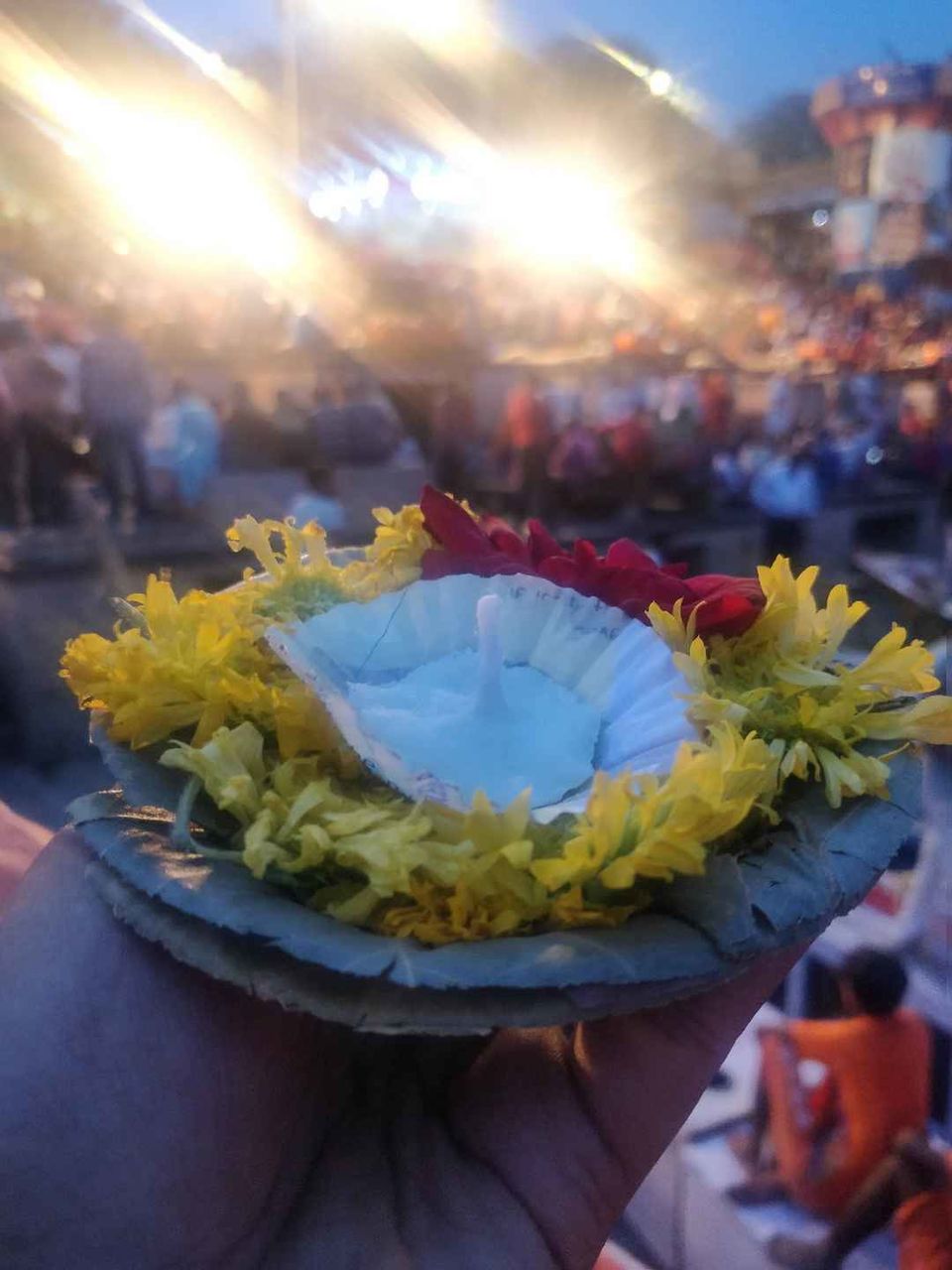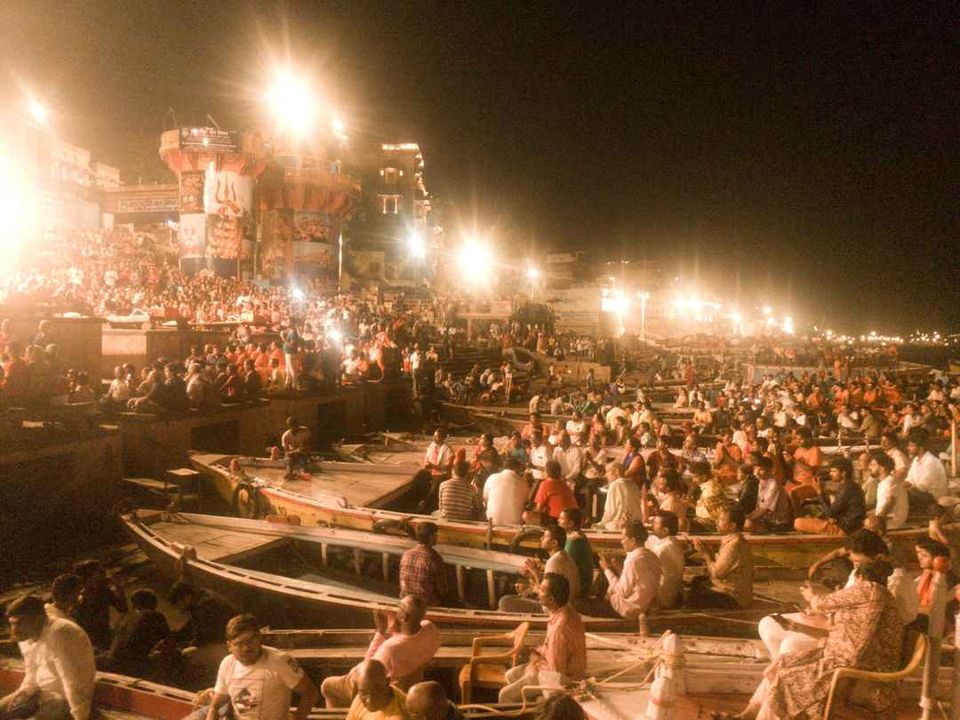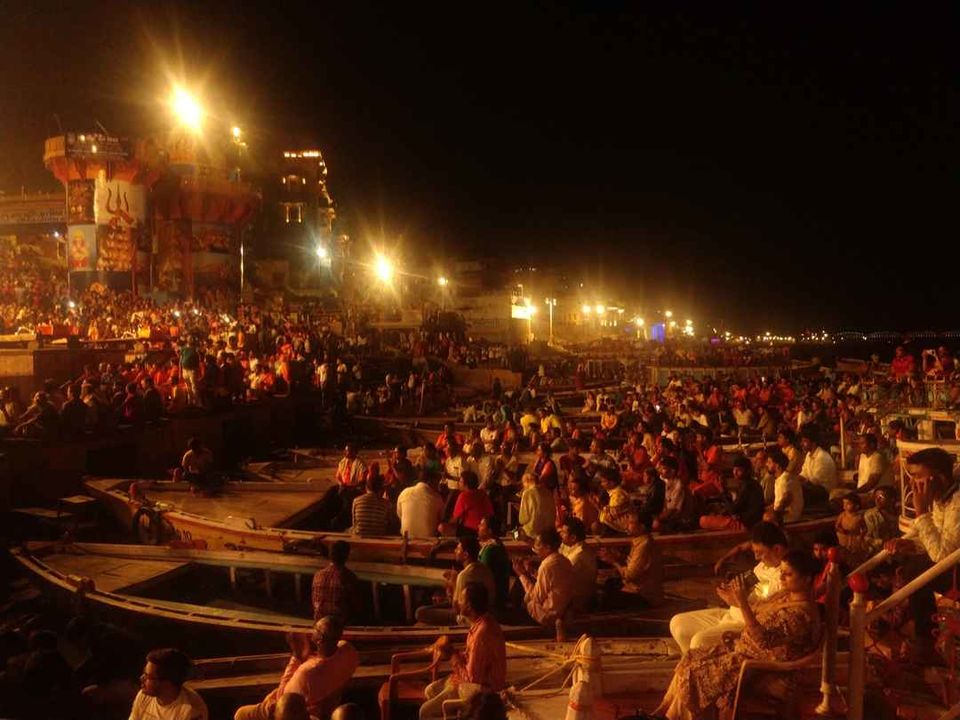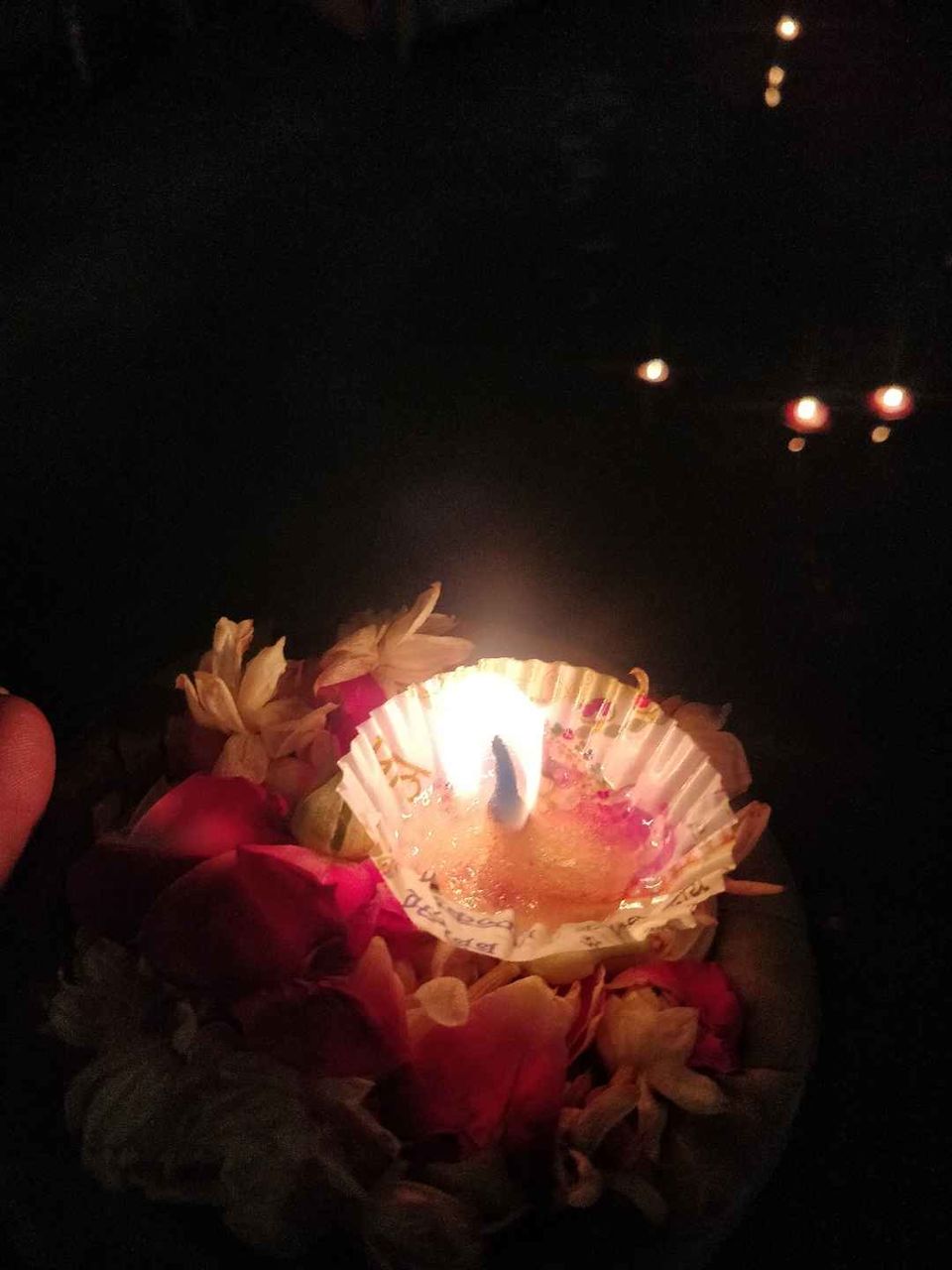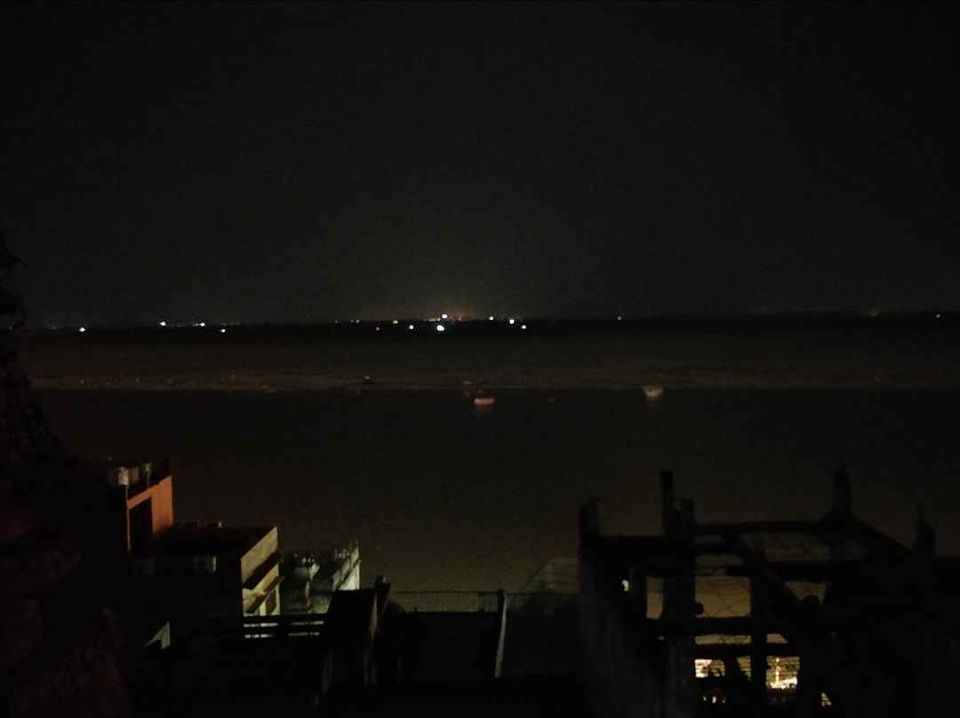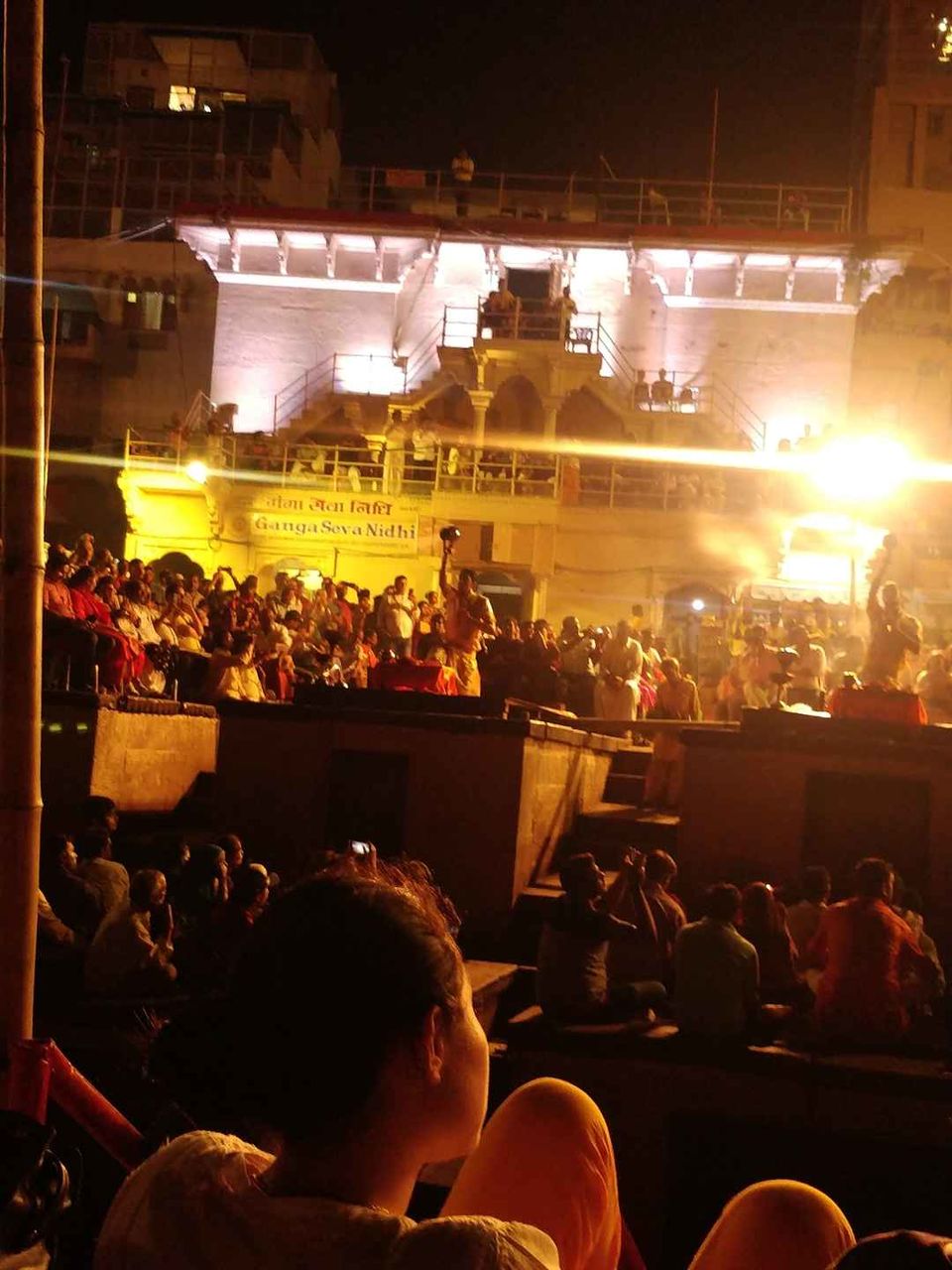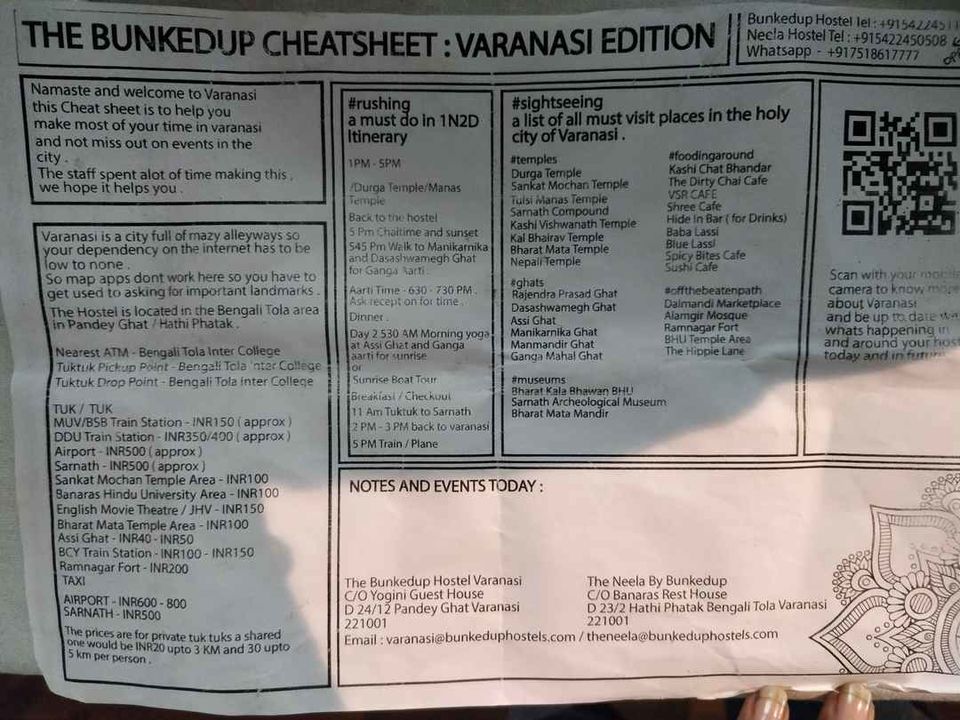 Day 2 I had plans of going for the early morning sunrise boat ride at Assi ghat but my bad I slept till late, had to miss it and it was last day so couldn't see it again. So checked out of hostel had breakfast and again roamed around the galis. I felt the best part of Banaras are the small gali's. Very narrow pathway where two wheelers honk honk honk, small shops all around. Once entered to gali its a maze, too many Gali's. After considerable amount of Gali walking I headed to Main centre to catch a auto for Sarnath.
I found a auto and booked it for Sarnath and from there to Airport for Rs. 600. The journey to Sarnath is nice, once out of Varanasi streets its all nice atmosphere. Around 45 mins the auto waala stopped at the Sarnath temple.
Sarnath is place for the lord Buddha. There are local guides (government paid) who take your over for the visit and explaining the history. There is Lord Buddha at different poses under a Bodhi bridge/tree. The comes the Sarnath temple with lord Buddha idol shimmering in gold. There are Buddha statues in different places of the garden and very nice peaceful place. Then comes the big Buddha statue which is replica of the Afghanistan statue. Below this statue are smaller statues which is replication of different statues of Buddha at other locations.
Later guide took me to a banaras silk Handlooms where the handlooming is seen, nice process.
After this I headed to airport for noon flight.