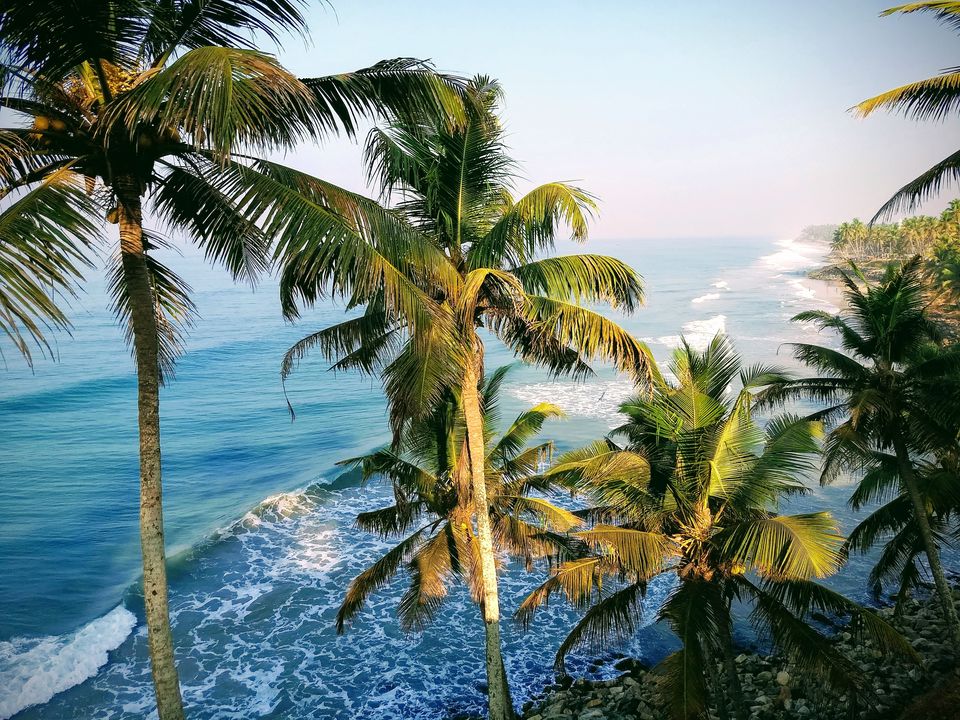 My girlfriend and I have a tradition of crossing-off one place from our travel list every anniversary. And this time, we decided to go to Varkala, a beautiful place in Kerala, India also known as God's own country.
The whole city is situated on a cliff next to the Arabian sea. The view is magnificent from here and is the perfect place to go if you're looking for a relaxing trip.
How to reach there?
We started at Bangalore.
Flight from Bangalore to Trivandrum (TRV).
TRV to Thampanoor Bus stand - 7 kms - Cab/Bus
Thampanoor to Kallambalam - 30 kms - Bus
Kallambalam to Varkala beach - 10 kms - Auto/Bus (Auto will ask you for around 350 bucks, but will agree for around 180-200).
From Varkala beach to your hotel/resort, however close it may be, any auto will ask for a minimum of 150 bucks. Ours was only 1.5 kms from there, and we ended up paying 180 bucks.
Where we stayed?
We stayed at Sunview Beach Resort. It is situated on North Cliff with a direct view to the limitless sea. Their swimming pool is also situated along the cliff itself so that you can just dip your legs in the pool and enjoy the view. Their service is good and the staff is friendly. Though the food is not that great in their cafeteria. They also have a swing facing the sea (which I really liked :P )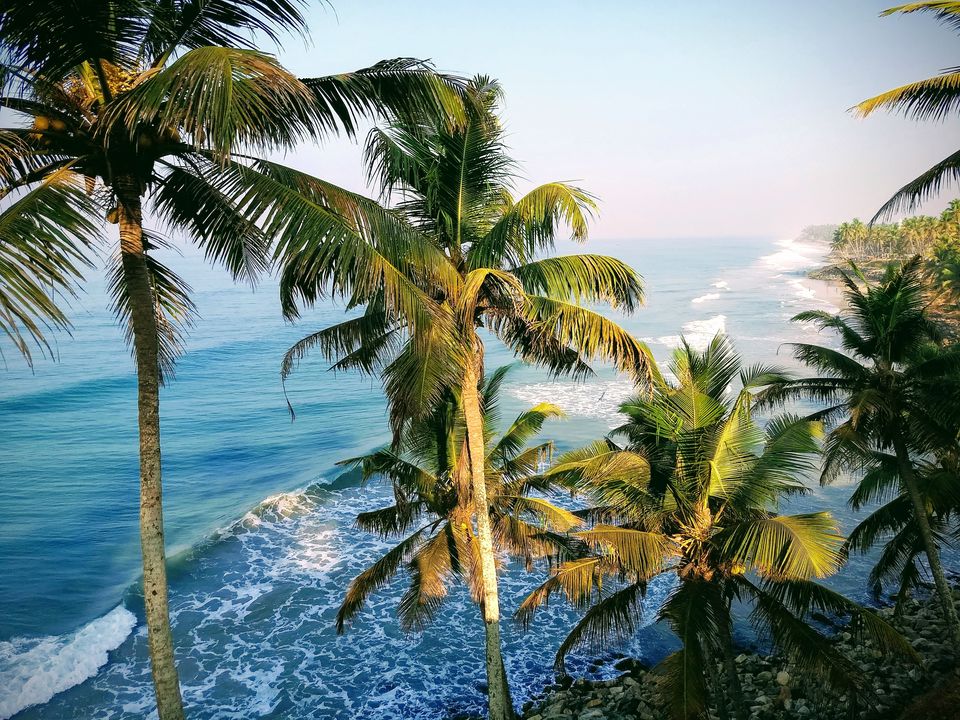 Good things about Varkala
Since the whole city is situated on a cliff next to the sea, you'll find many places where you'll wanna sit and just do nothing. The great part is that most of the places won't ask you to order anything just to have a seat with the view to the sea. You can just sit there totally mesmerized by the waves hitting the shore and let the cool breeze ruffle your hair.
The sunset is beautiful. The whole sky becomes red spreading its glory all over as the sun rays meet the horizon.
There is a soothing vibe all over the place (especially the early mornings). You are sure to realize the importance of introspection for your own happiness.
Not so good things about Varkala?
I'll say this again. This place is meant to relax and meditate. If you're looking to party, just Go Goa.
Travel is a bit exorbitant if done by the local transport (autos) there. And buses don't connect the whole city that well. It's better to rent a two-wheeler. You can get it for around 350 bucks per day (Petrol excluded).
It can become insanely hot during the noon. Better to get a place in the shade along the cliff and enjoy the view.
Must try food joints
Darjeeling Cafe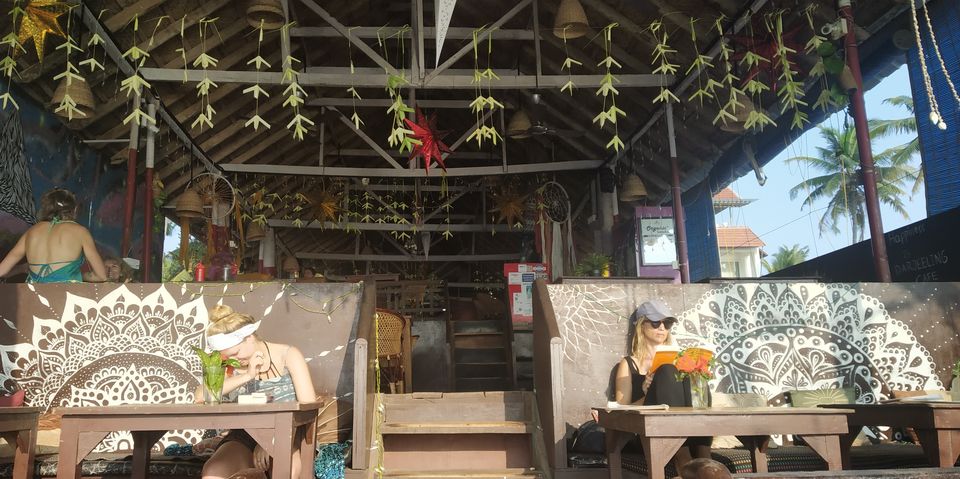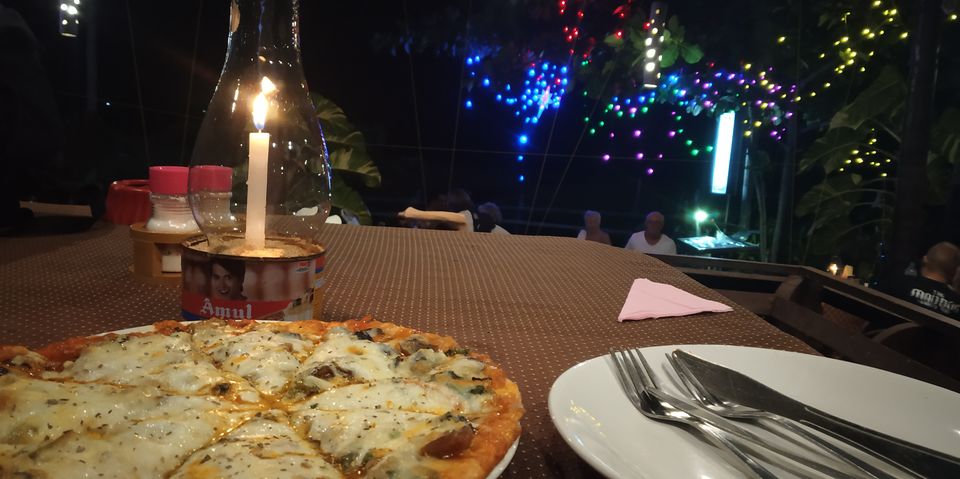 The soups were great. For main course, we had biryani which was also good. And the juices, refreshing.
The White Rabbit (Pure Vegetarian)
Their complete bowls were good and tummy fulfilling. Their smoothies tasted like little drops of heaven. :P
Breakfast at The Coffee Temple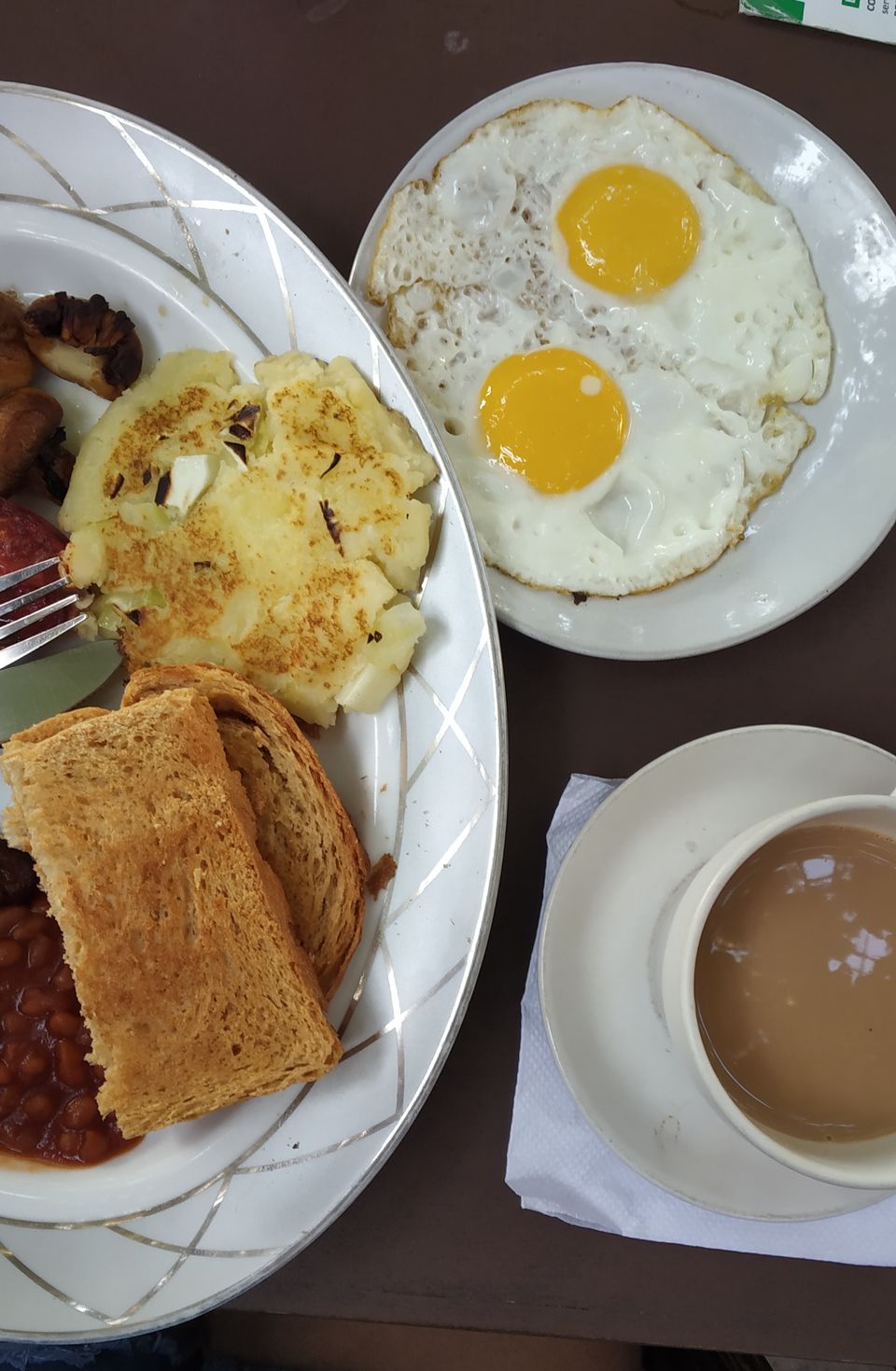 You can try their wide range of coffee.
Things to do
Kappil beach
This is a stretch of road with the sea on one side and the backwaters on the other. It is around 8 kms from Varkala beach and the roads are mostly good. You can also indulge in a variety of water sports like Banana boat ride, Speed boat, Kayaking, etc in the lake. We made our first sea wave proof sand castle here with a tunnel in the front so as to direct the water away from the castle.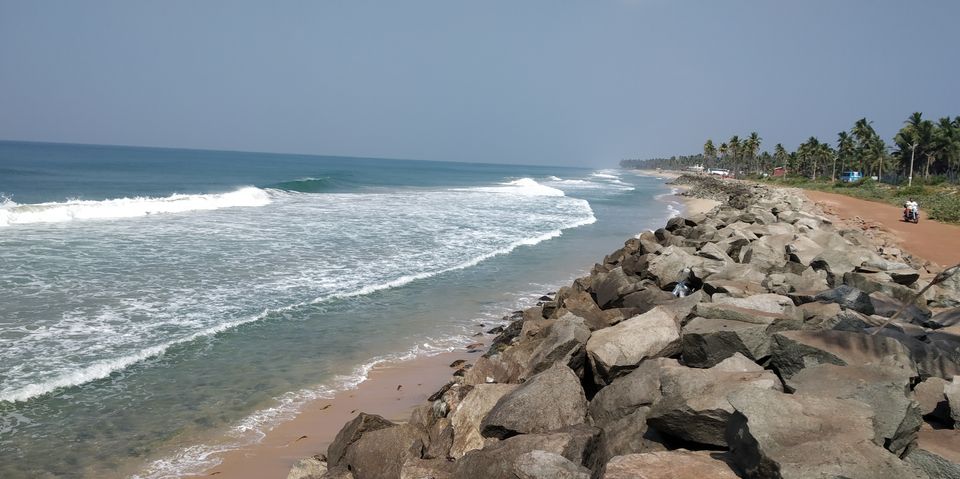 Varkala Beach
Situated next to the cliff, a good place to hang out in the evenings. But it closes by 11 pm.
Ayurvedic massages
Yoga and Meditation centres
Shopping - Nothing to say here :P
Ideally, a two day trip should suffice if you're looking just to chill.
Total expenses?
The total cost for our trip of two people was INR 15500. This is excluding the shopping :P