In a city thumping with an insatiable thirst for life, I lost and found myself. I had arrived in Ho Chi Minh City aka Saigon just that morning. From the airport, I took a direct bus to Ben Thanh, one of the oldest and largest markets in Vietnam. The road looked like an unending sea of motorcycles. The cheapest and arguably, the most efficient means of public transport in Vietnam, is the bike taxi known as Xe Om. It means "hug the driver".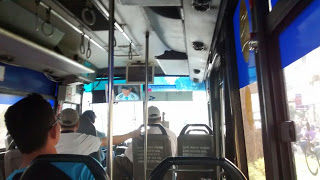 What etched an indelible mark on my mind was a visit to the War Remnants Museum. The exhibits comprised of period photographs, graphical imagery and military equipment like battle tanks and fighter aircrafts, mostly from the prolonged and bitter Vietnam war. Echoing strong anti-US sentiment, they are a vivid testimony to the atrocities inflicted upon the natives by the US armed forces. There was a guillotine used to behead hundreds of innocents, first by the French and later by the oppressive government of Saigon. The tiger cages originally built by the French, are redolent of the inhuman treatment of political prisoners captured during the Communist revolution. Evocative photographs exposing the aftermath of Agent Orange and napalm bombs deployed in the war, left me gaping in disbelief. I didn't know how to react - whether to shed a tear or look away in disgust.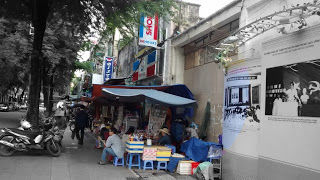 It was my first time inside a pagoda. The inner sanctum housed statuettes resembling old Chinese emperors and beautiful mural paintings with intriguing stories incorporated into its design. Devotees went in and out lighting incense sticks and candles, their heads bowed down in utmost reverence. Later I discovered that in Chinese mythology, the Jade Emperor is indeed a manifestation of the first God lovingly addressed as the Heavenly Grandfather. I got out and waited for my host at a coffee shop in front of the pagoda, sipping on a custard apple smoothie. Being the only customer, I got a complimentary iced tea which they continued to refill as I whiled my time away. In Vietnam, coffee and tea are consumed primarily as cold beverages, with a generous amount of ice cubes. The herbal teas and butter roasted Robusta coffee beans are immensely popular among locals and tourists alike. Here's a comprehensive article about Vietnamese drinks. 9 Must-Try Vietnamese Drinks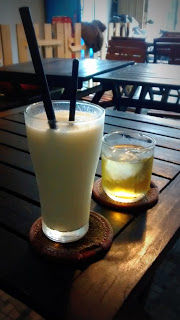 The next day, I paid a visit to the Cu Chi tunnels situated in a village on the outskirts of Ho Chi Minh City. I had to switch two buses to get there. Little did I know that going was only the easy part. Following Ha's instructions to the T, I made sure I was on the right bus. Not knowing the language is like being tongue-tied. There's a lot you want to ask as people look at you in astonishment but all you can manage is a gracious smile which would be duly acknowledged with a courteous nod. Nevertheless, I reached my destination - a flawless network of underground tunnels designed with such artistry that it can give even the most sought-after architect a run for his money. The authorities played a documentary on the guerilla fighters who developed the system before taking me on a tour of the tunnels.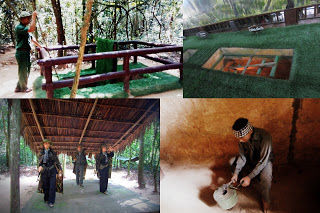 Peering over the hustle of a city catching up with the times, the clock tower in the central building of Ben Thanh i s reminiscent of the French colonial rule during which the market was formally established.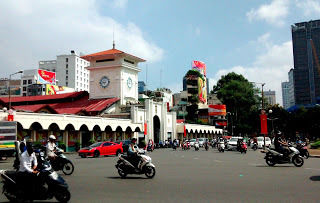 Emotionally drained by a barrage of disturbing information, I stopped at a roadside shack for a sip of iced green tea. The vendor, a middle-aged Vietnamese woman with remarkable geniality, helped me get to the Jade Emperor Pagoda. Lost for words, I pointed at the location on Google Maps marked by its Vietnamese name. She went inside and asked her aide, a pleasing young man, to take me to my destination. Soon he appeared with two helmets, one for him and one for me. I asked how much I had to pay him and he just smiled and said, "Nothing". We rode through the endless traffic on his motorbike for about fifteen minutes before arriving at the Pagoda. I thanked him from the bottom of my heart and wished him well. It was a beautiful feeling.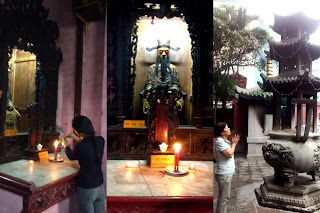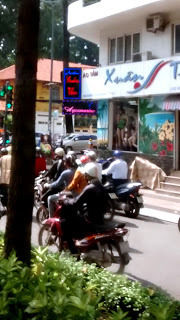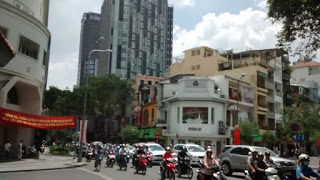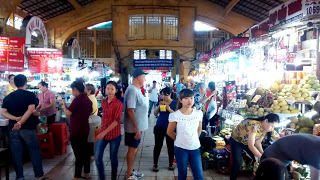 From curios to fish, everything under the sun is on sale here. I tasted the world renowned Pho Bo or Vietnamese beef noodle soup from one of the restaurants inside the market. Mildly spiced yet flavorful enough to suit the Indian palate, it came with a plate of bean sprouts and chilli sauce. While trying to pick up the art of eating with chopsticks, I noticed an old Vietnamese lady quietly enjoying her breakfast. I requested her to pose with me and this is what I got: I was in District 1, the heart of Saigon that houses historic monuments and museums. A life-size bronze statue of Ho Chi Minh, the revolutionary Communist hero, the icon of Vietnamese independence movement and the father figure of the country, is located in front of the City Hall.
Built in French colonial style, this peach and ivory monument serves as one of the most prominent landmarks in the city. When the sun goes down, the City Hall turns into a resplendent emblem of both Saigon's gory past and blooming present with hordes of youngsters gathering on its grounds, sometimes showcasing impromptu dance moves.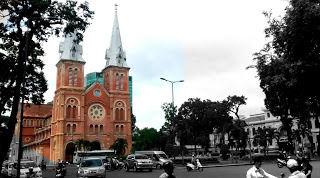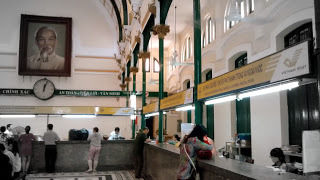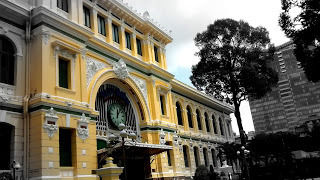 I spent the day walking, getting lost and accidentally discovering architectural gems, the names of which I had made a mental note of while researching on the city. I knew what to look for but not how to get there. Nevertheless, I found them all, going in circles. It drizzled on and off. Heritage buildings like the Notre Dame Cathedral Basilica of Saigon, Reunification Palace and the Central Post Office, which is still functional, drew tourists from all over the world with its European vibes. In Saigon, almost every coffee shop provides free WiFi. I made use of them to mark locations and connect to my Couchsurfing host who promised to meet me in the evening.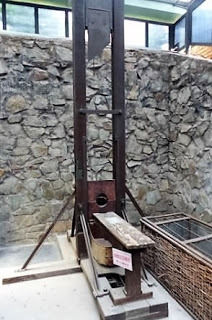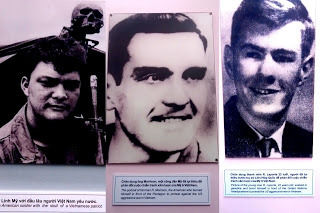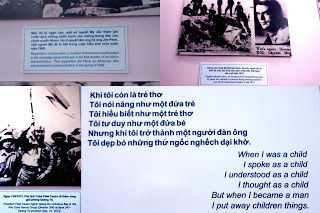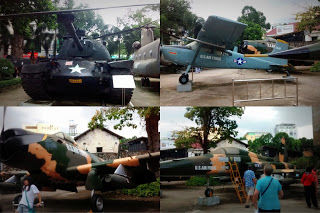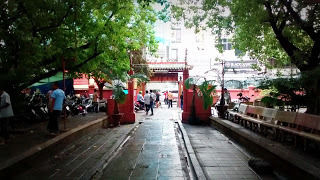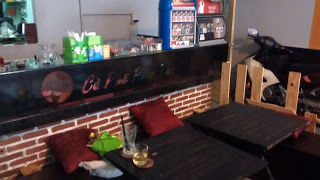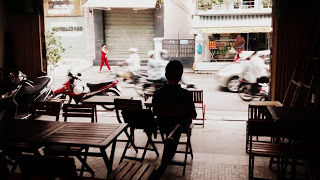 My host, Tran Ha was a smart nineteen year old girl with a good command over the English language. She came to pick me up on her motorbike. Besides academics, Ha was occupied with AIESEC activities and a part-time tutoring job. She lived near the airport which was far from the city center. The ride to her house was scary to say the least. My helmet wouldn't stay in place and I was too frightened to adjust my posture or move my bags. Motorcycles brushed past us like pilgrims thronging towards a holy temple. I felt it was a narrow escape from a horrendous mutilation. Later that night, Ha gave me a taste of the nightlife in the city.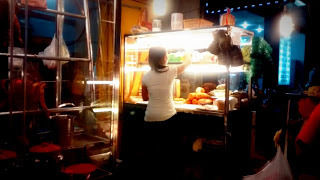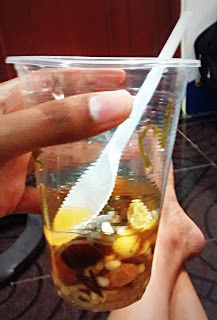 On the way to an AIESEC meet, we grabbed a Banh Mi, the popular Vietnamese sandwich and a drink prepared from lotus seeds. We headed back to the city to get a glimpse of the Opera House and the Walking Street in front of the City Hall. I did some last minute shopping at Bui Vien street, the backpacker district well-known for its beer parlors and night-time revelry. As we rode back I was bemused by who I was in that moment - a free spirited traveler biking around with a Vietnamese teenager I just met, the wind brushing against my face and my bare legs swinging out of my tiny floral shorts.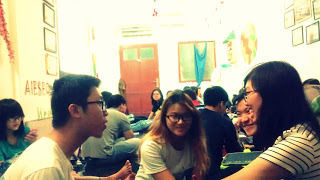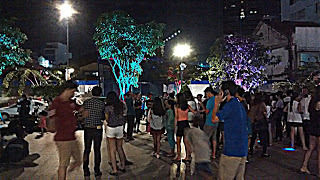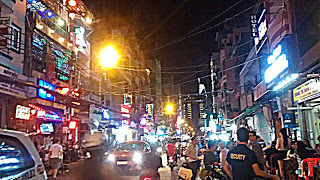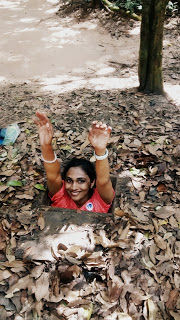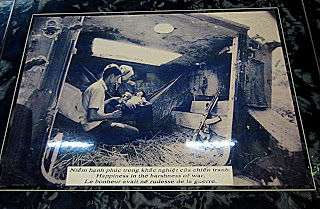 I had no time to waste - my flight was the same evening and I had to be at the airport by 3 pm. I got out before 11 but ended up sitting idle for more than an hour. Only two buses plied that route. A lengthy wait ensued before the bus lugged its way forward on that lonesome path. I heaved in relief but the driver refused to stop. By then I was almost in tears. I sat in a tea shop around the corner of the road, trying to communicate with the clueless villagers about my plight. Eventually, my bus arrived and the driver noticing my frenzied attempts to stall it, shook his head to tell me that he wasn't going to stop. But he did, smiled heartily and let me in. I contacted Ha using a mobile phone borrowed from a girl I met at the bus stop. I had managed to convince her that I needed to make an urgent call to a local number. Ha said she would pick me up in 10 minutes. I didn't know the way back to her house and my bags were at her place. If something had gone wrong, I would have missed the flight. But then, life's always been kind to me at the end of the day. Ha picked me up, I took a Xe Om to the airport and caught my flight in time.
Trip first published on Travel Memoirs