Our decision of Vietnam was an impromptu one but the planning and plotting was quite meticulous and precise. It had to be. To savour the maximum of a reasonably large country like Vietnam and clubbing Cambodia into the trail; in a matter of 15 to 16 days did require a detailed planning.
Before taking you through our journey I think it is only fair that you know a bit about this place called Vietnam, its history , culture and what it entails as a vacation or even as an experience. Vietnam is primarily known for the unfortunate rampages of the infamous 'Vietnam War'. However, it has much more to it than the war and instability that the world talks about so often, much, much more. Geographically, Vietnam is the easternmost country in the Indo – China peninsula with the South China Sea to the east, China bordering north, Laos to its west and Cambodia to its south west. The climate of Vietnam is mostly tropical, and so the best time to visit the country will be from Jan to April. With a beautiful coastal stretch, lush hills, mesmerizing bays, mouth-watering cuisines and a bunch of caring people, Vietnam is all in, for a treat.
Cometh March 15, 2017 and the six of us, friends from College and working in different cities; somehow managed to pull it all together and were all set to embark upon the experience of a life time. The plan we chalked out was to start off with Hanoi in the north, the capital of Vietnam and then to travel along the stretch of the country, spending time in a few places as we went. The last destination in Vietnam was the historic Ho Chi Min city (famously known as Saigon *Do read about). Further, we were to travel into Cambodia and spend a day or two there in Siem Reap.
Getting the Visas :
When it comes to travel to another country, getting the Visas is the first thing you need to get done with. Vietnam as well as Cambodia has the VISA on arrival facility for Indian nationals for a stay of 30 days or less. While there are a few ways, getting them online would be the best and hassle free option. Visit https://evisa.xuatnhapcanh.gov.vn/web/guest/trang-chu-ttdt and the process is all laid out. At the airport, you need a particular fee at the immigration centre, fill out a form and that's it, your passports are stamped.For Cambodia, the process is almost same. Visit https://www.evisa.gov.kh/ where you can find all the details. You need to mention the port of entry while filling out the form for Cambodia. So, choose according to the way you enter Cambodia. Our entry to Cambodia was by road, from Ho Chi Min to Phnom Phen ( Bavet was the port of entry). You can make group Visas as well.The immigration process happens on the way and getting your online approval letters will benefit you in terms of long queues.

So, all set !! One more tip (an obvious one) is to book your tickets significantly ahead of your travel date to get the cheapest deal possible. And as you need to travel between cities by air(considering the limited time in hand), it is always beneficial if you book your entire air itinerary ahead of time. It was a great relief to the pockets. One more thing, while booking your flight tickets, you can see that they charge way extra for check in baggage. So, travel light, travel cheap.
Without further ado, let me take you through the hills and dales of this beautiful place called Vietnam.
Hanoi:
Our first stop, the capital of Vietnam, Hanoi is all clamor but in a good way. The city center is around 30 kilometers from Noi Bai International airport. The place best serves the bag packers with cheap hostels with clean and organized dorms. The streets are busy and packed with people from around the world, shopping, brunching, drinking and chilling. With sunset, the chaos multiplies to a whole new level. Pubs liven up with music. Street corners taken over by all kinds of performers, from bands, magicians to local art groups. The entire place starts smelling delicious. There are amazing places to taste the famous local cuisine all along the street. You can sit on the open road, enjoy the cheap ass beer and listen to the amazing street artists. What more can you ask for to kick start an amazing tour. You can go to one of the many pubs in the place. The hostels turn their lobbies (or the restaurant area into a dance floor). We had stayed in the "Bagpackers hostel - Downtown", right the heart of the city. They arrange some fun activities including Quizzes if you are interested. It was a great start to an amazing trip.
Our stay in Hanoi was only for a night .You can easily devote 2 nights to sip in all that Hanoi has to offer. The delicious "Pho", "Bia hoi"- the local beer or the famous "Bun cha" are few of the cuisines which are a must try in Hanoi.
Pho, the most famous food in Vietnam, Hanoi
"Bia Hoi", The local Beer, Evening, Streets of Hanoi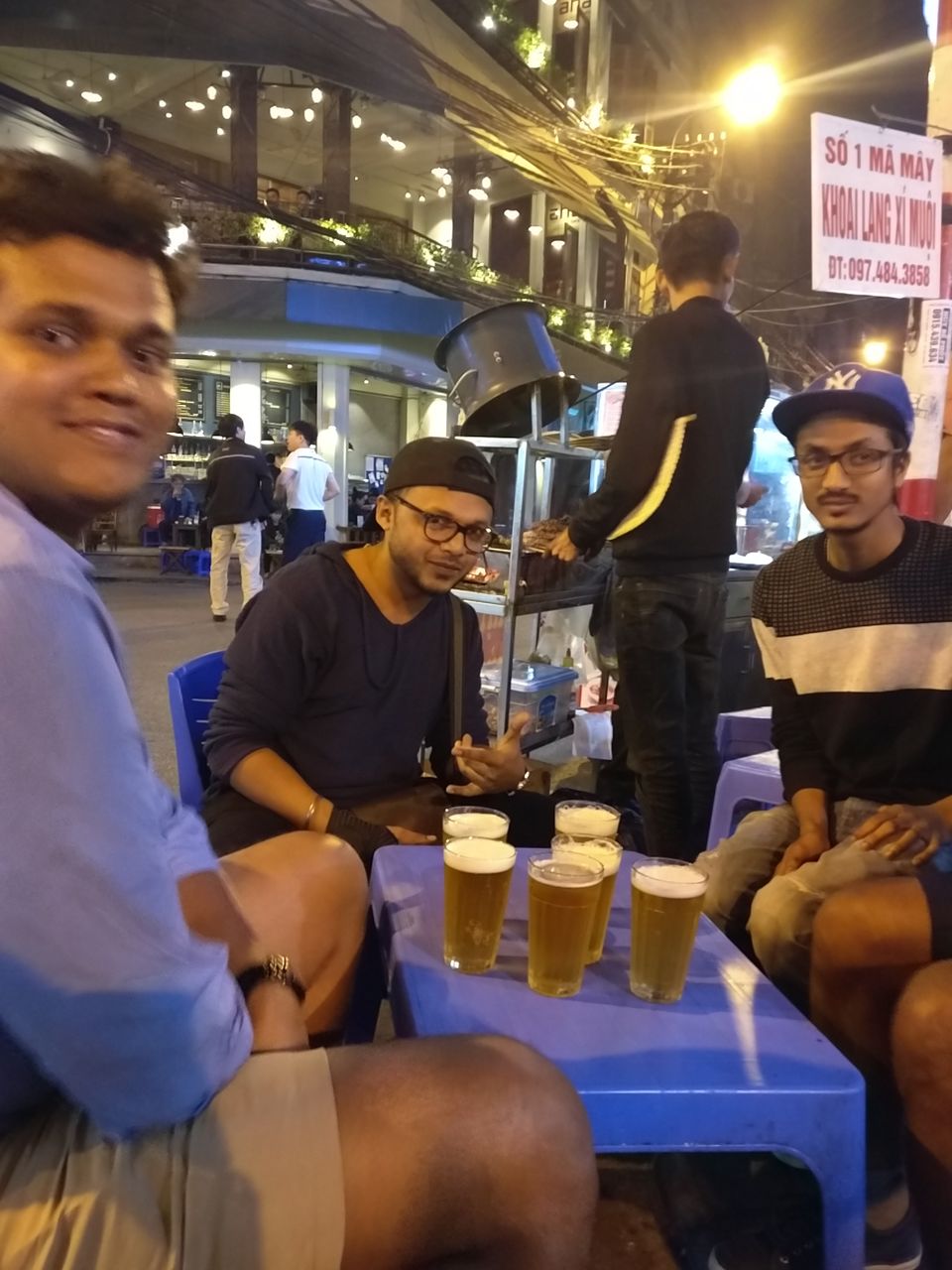 While in Hanoi, you can plan out the Halong Bay, Cat Ba island and Sapa trips. In the city itself, you would find multiple agencies that would provide you with different plans covering Halong Bay, Cat Ba or Sapa. I would not suggest which package you should go for, make your own judgment based on your time and of course the budget. Sapa was not in our itinerary for some reasons. However, it is definitely worth visiting. Our package for the next 2 days was packaged and kind of looked like this:
~ Day 2 - Leave for CatBa Island, early next morning.
~ Day 2 – Sped the day in CatBa and explore
~ Day 3 – Halong Cruise
~ Day 3 - Drop in Haiphong
CatBa Island:
This is a secluded place with beautiful beaches, rocky cliffs and tiny fishing villages. The Cat Co beaches (1, 2 and 3) are connected and can be trekked along. Coffee shops with sea views are all along the coastline and the sunset is mesmerizing. The Canon Fort is another place you can visit here. Good place to trek and the view at the top overlooks the Halong bay. The hidden cannons as well are worth a sight. At night, the entire town comes to life with all kinds of pubs putting out all sorts of offers(things like happy hours and stuff).We happened to be in a place called the 'rose bar' where we were allowed to play our songs. Great place to meet new people. Tip : Rent a motorbike
Atop, Cannon Fort _ Cat Ba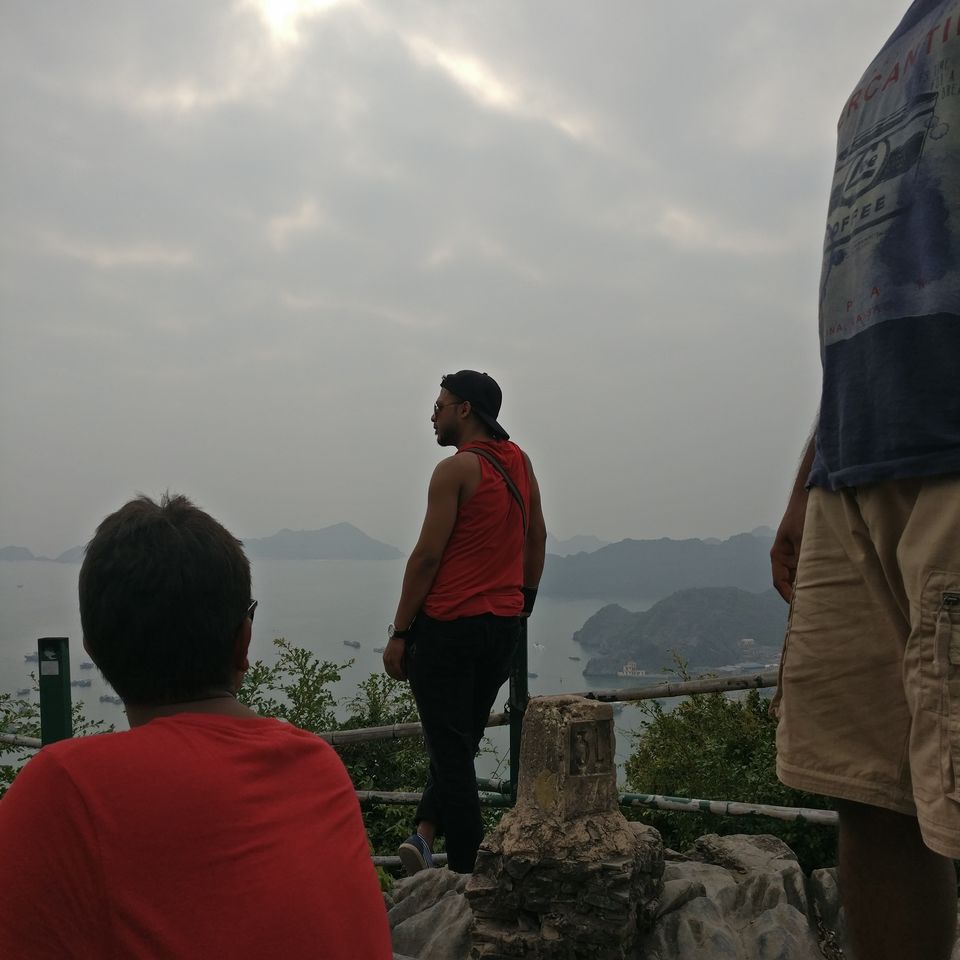 Cat Co Beach – Cat Ba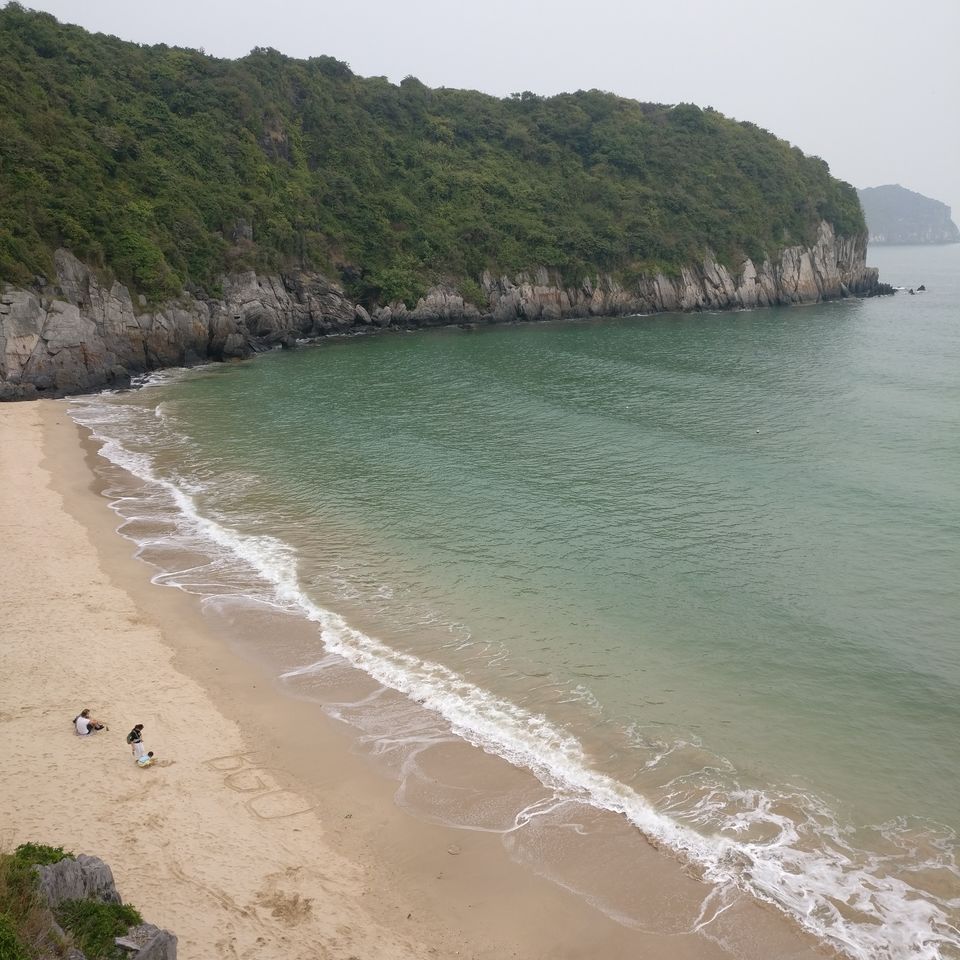 Halong Bay cruise:
Halong bay is straight out from a post card. One of the most famous places in Vietnam, a cruise along the vertical rocks punctuating the sea leaves you with freshness and gives you memories to cherish. We had booked the one day cruise package. But, an overnight stay on the cruise would do no harm(many suggest that). It all depends on the time you have. Another striking part of the cruise, apart from relaxing on the deck of the ship with a chilled beer while enjoying the serenity and peace around in the middle of the sea, and the amazing food that they serve on board is the Kayaking .I must mention here that It is sad to see some part of the beautiful sea being polluted with human misdoings (I mean plastic bottles and stuff). I hope the governing bodies bring about certain changes to protect the place. You are also taken to a place called the Monkey Island. As the name suggest, the place is full of monkeys. At one point, your ship will dock at place, few hundred meters from the shore. You can jump off the deck into the water and swim to the shore. It was a terrifying experience for a novice swimmer like me and I would suggest to think it through before leaping.
Halong Bay, Vietnam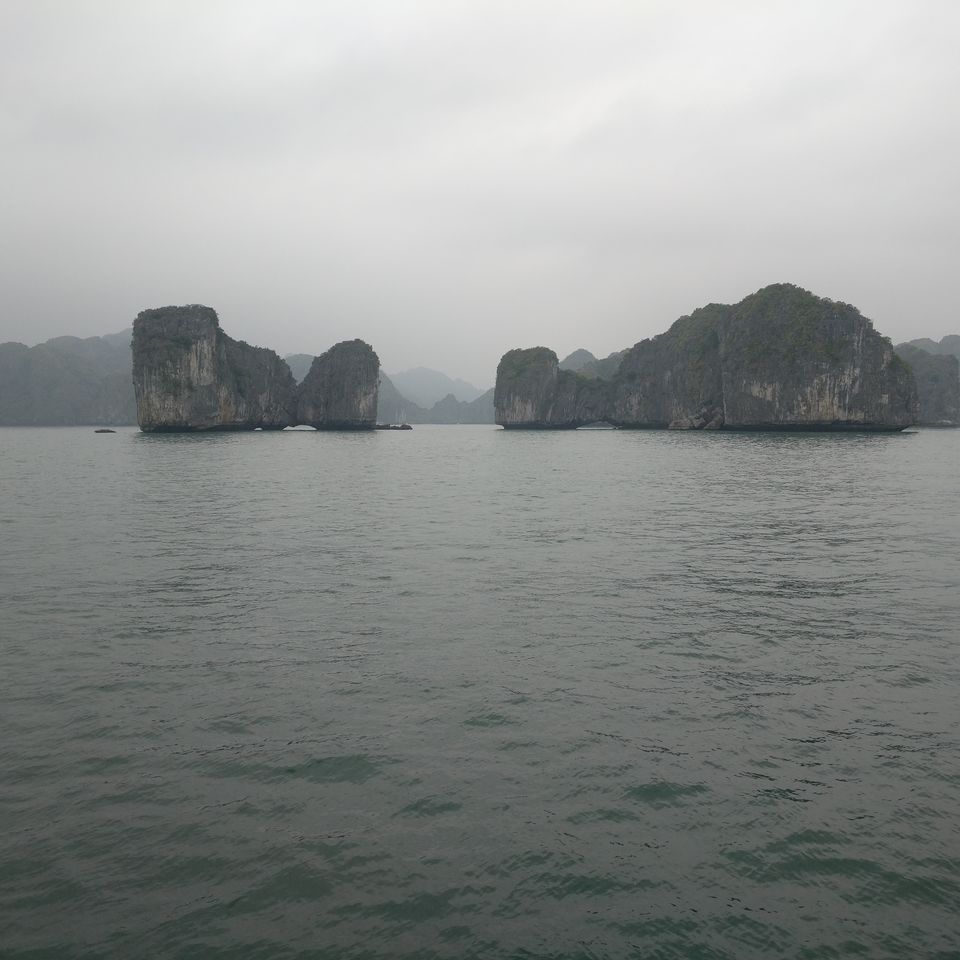 Secret Coves – Halong Bay . Swim to the shore. 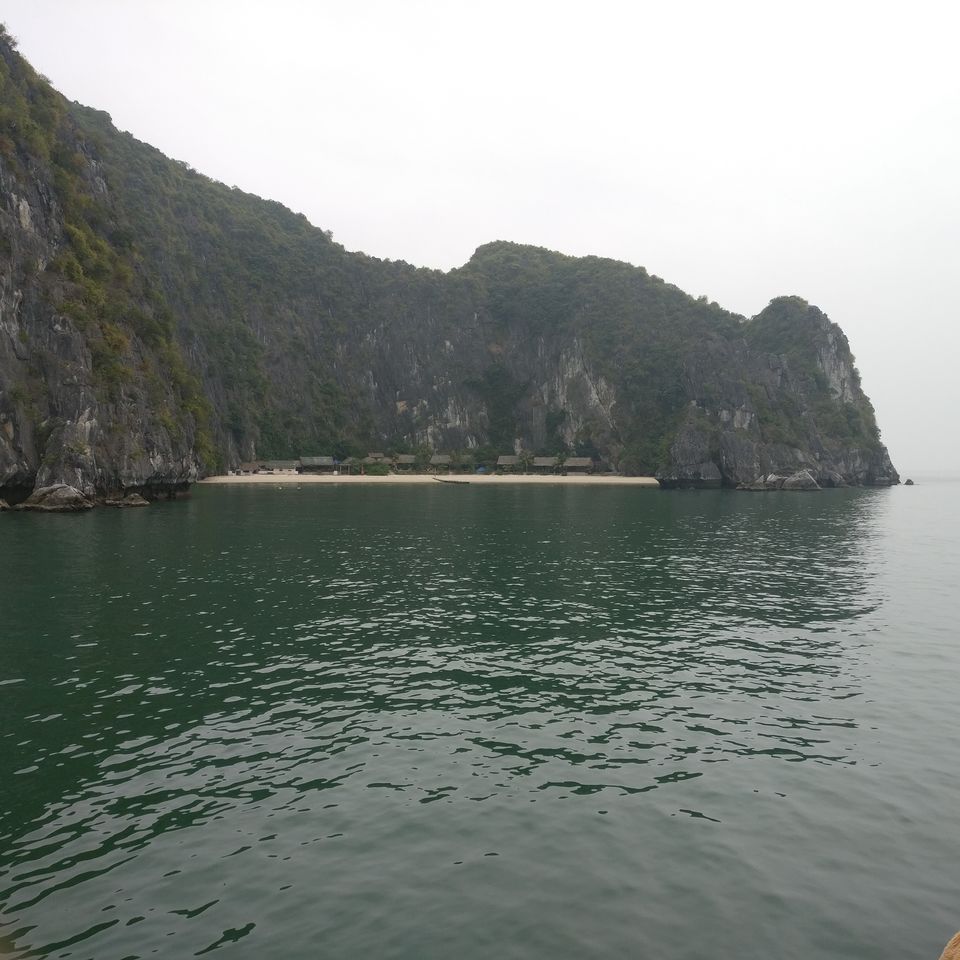 After the cruise, we were dropped off and taken to Haiphong city. Haiphong was just a hop for us as we had a flight to catch to Hoi An, early next morning. It is also an option for travelers to come back to Hanoi from the cruise and then fly to Danang (nearest airport to Hoi An ) instead of putting Haiphong in the middle.
Anyhow, we ended up spending the night roaming the streets of Haiphong. Haiphong has not much to offer when compare to the likes of Hanoi or other cities in Vietnam. Nevertheless, I felt that it has an air of its own. We were sitting in a street café, (we had nothing good to do; so late into the night) on a table spilled out onto the pavements, and had an awesome experience of observing the chaos that was slowly dying off as the night grew.
Haiphong city.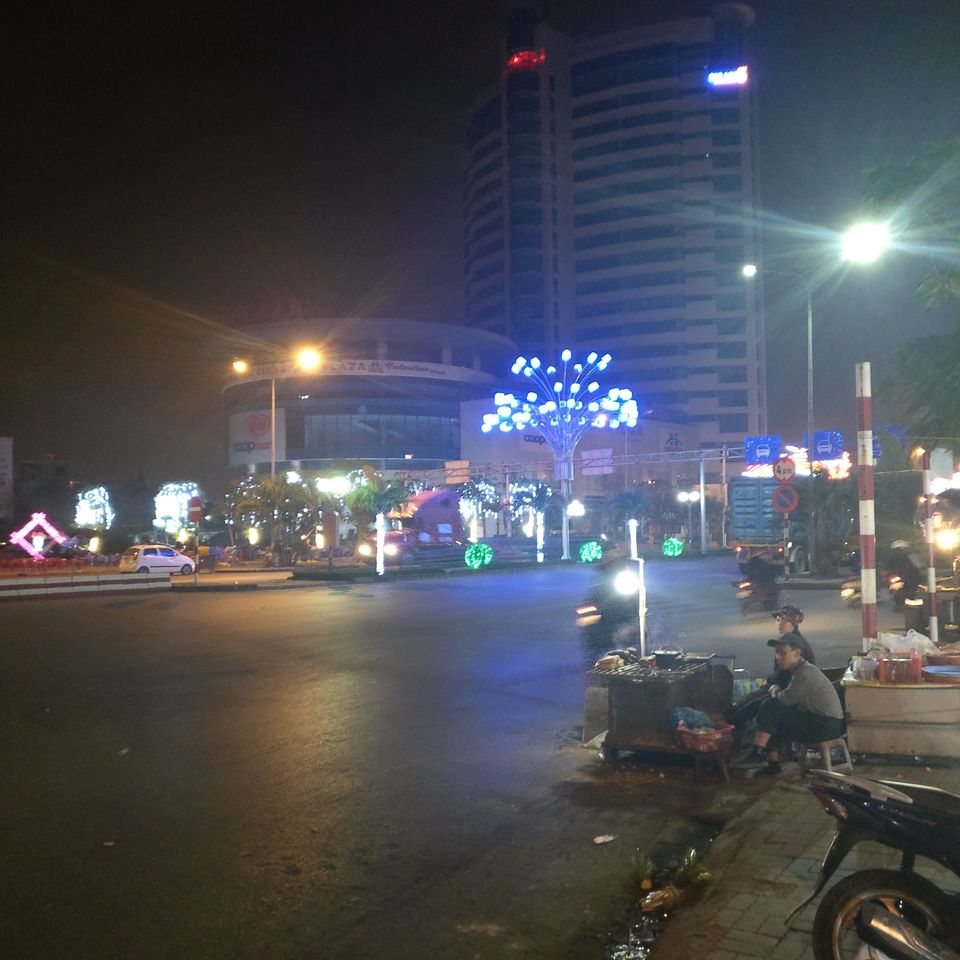 Hoi An.
Early next morning, we boarded the flight to our next destination – Hoi An. This is by far the best place in Vietnam. I am sure everyone leaves this place with a heavy heart. Danang is the nearest airport to Hoi An. We had stayed in a beautiful place called "River park home stay", and it was a cherry on the top. The hosts were amazing, and would do everything (from organizing family dinners to beach bon fires) to make your stay as comfortable and fun as possible. We preferred to stay near the beach and not in the city center itself. It was around 8 kms from the old town, the heart of Hoi Ann. The charm of the old town is beyond words. Lantern lit streets, exotic buildings, an age old bridge, small boutiques, street shops, art and paintings , these all comes together to throw life into this historic and place. Old Town is also famous for making custom made suits and dresses in a short time(a day or two) at reasonable prices. You should definitely make yourself a suit and I would suggest Yaly more than the others. We were very satisfied customers.
As far as food is concerned, we preferred to have the traditional home cooked in our home-stay. However, the eateries in the town are as amazing. There are small boutique hotels by the Thu Bon River that can excite your taste buds as efficiently.
Old Town , Hoi Ann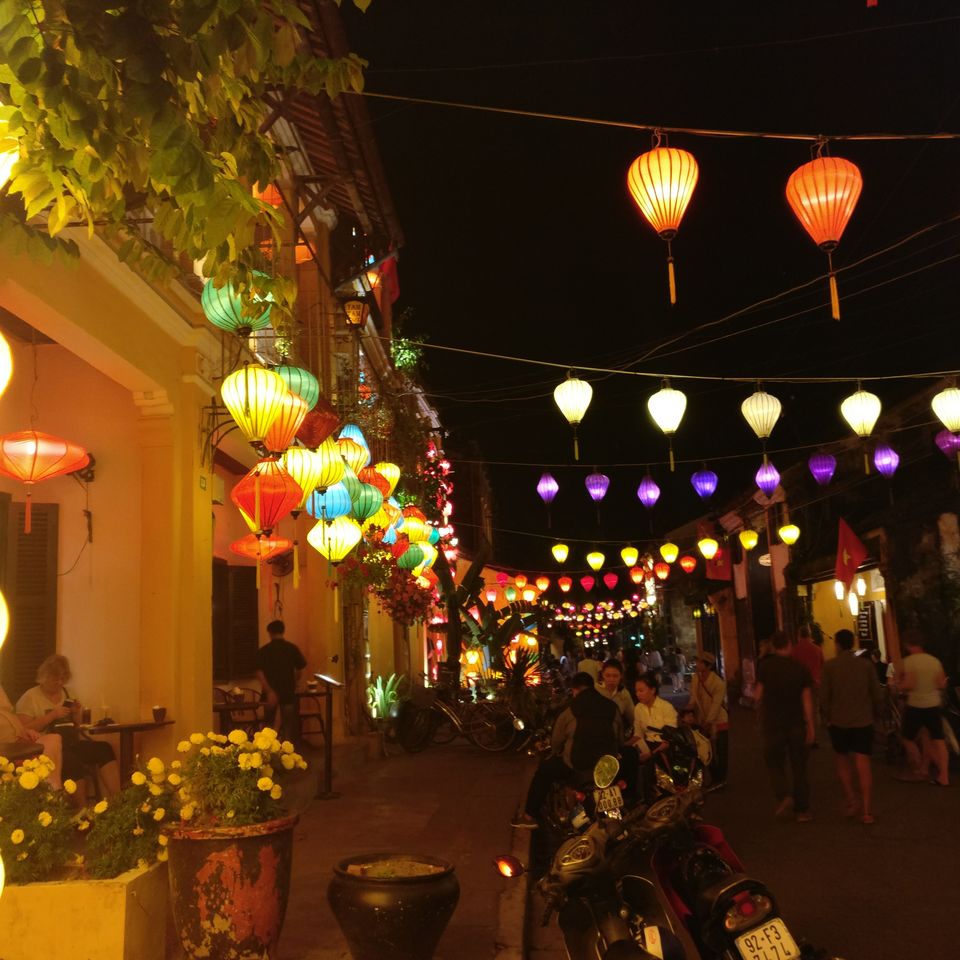 The Old Japanese Bridge across Thu Bon river, Old town, Hoi Ann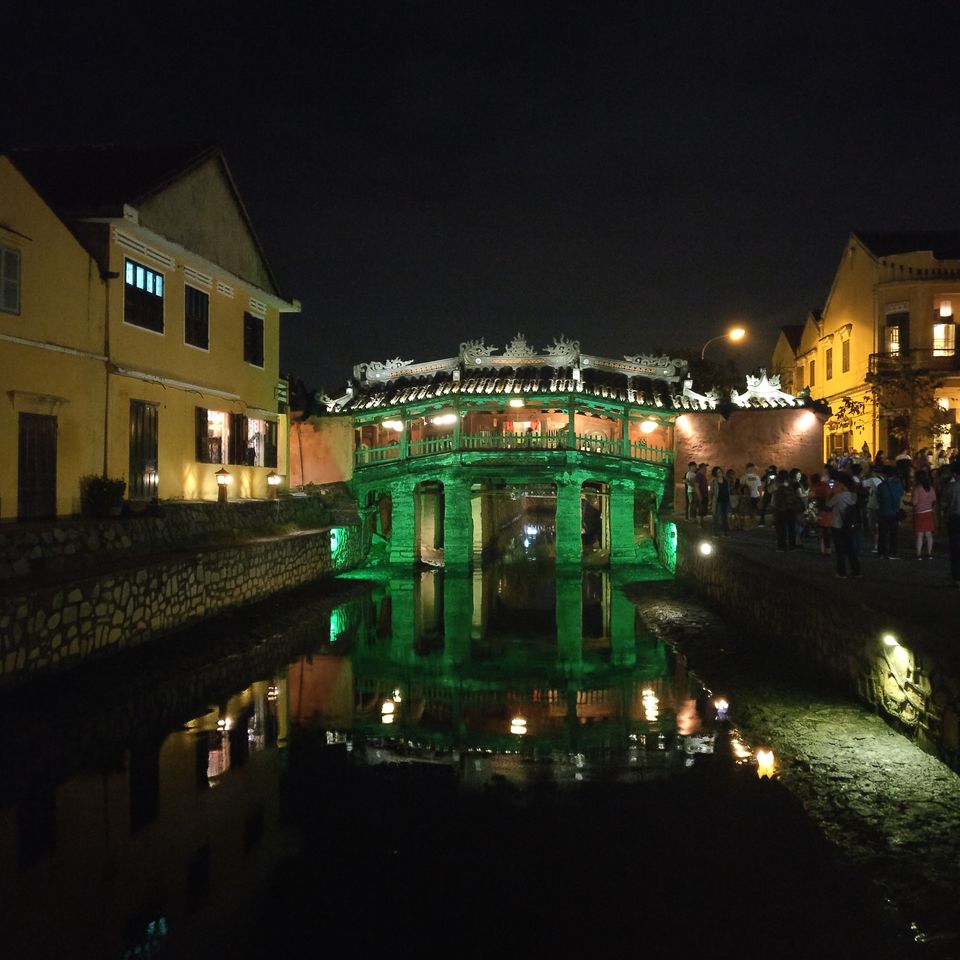 Beautiful Boutique shop, Old Town Hoi An.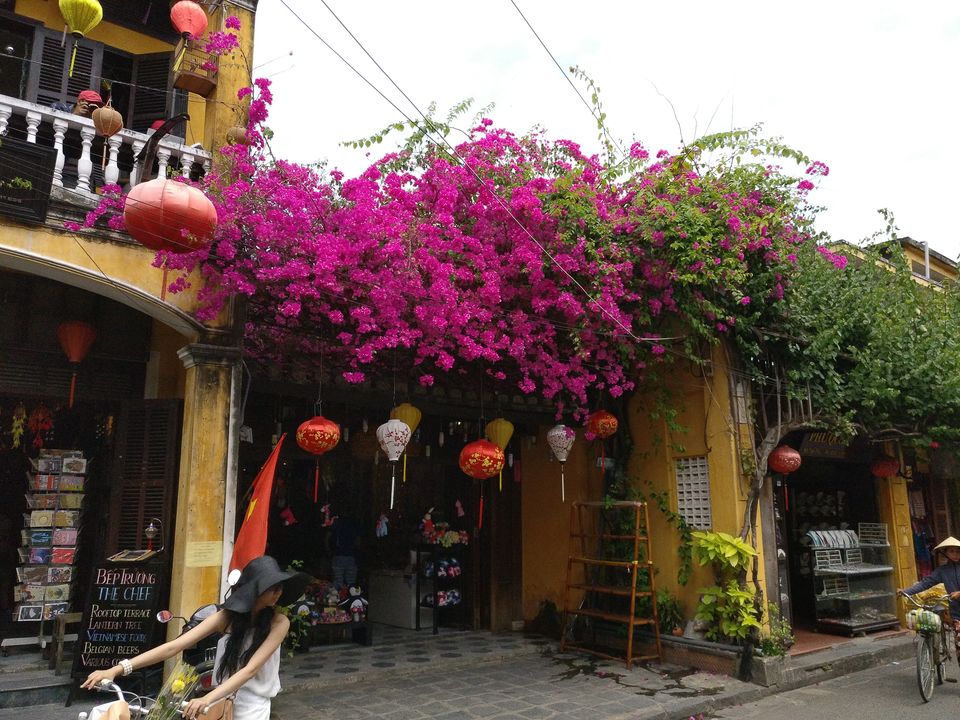 Yaly – Old Town, Hoi Ann (Custom made suits/dresses ad shoes).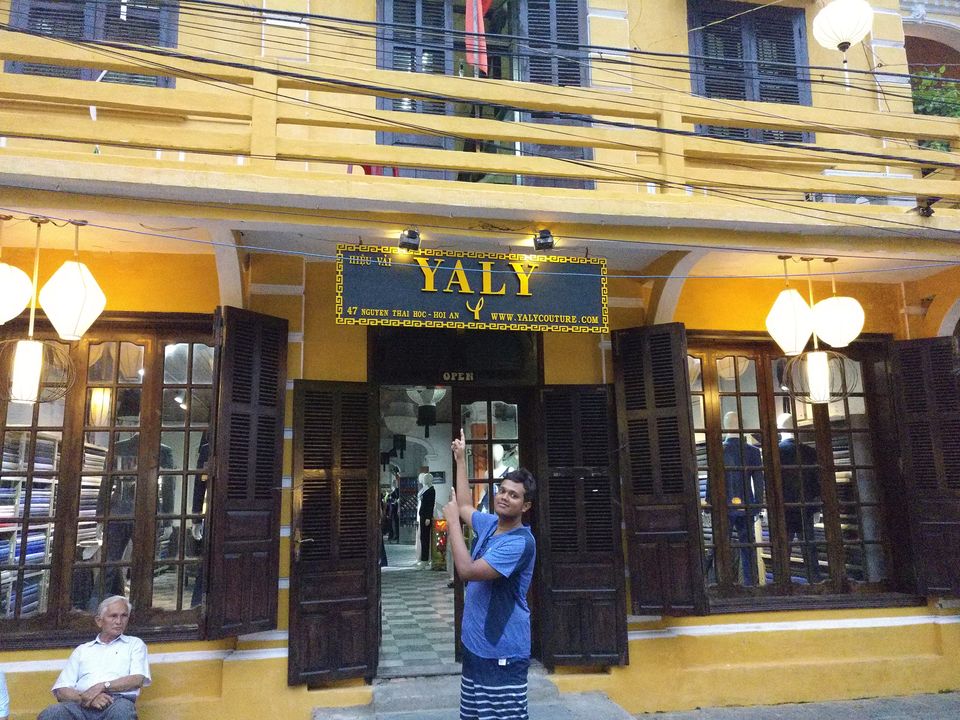 One last pic with Lan, the most amazing host @River Park-Hoi An.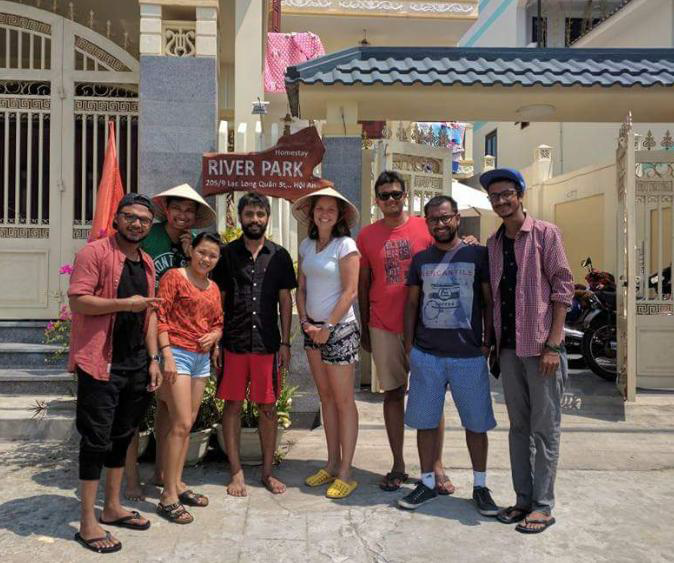 The Hai Van Pass :
Here is an important tip to rent a bike during your stay. It is not much, around 120000 Dong (INR ~360) (Did I mention the currency of Vietnam is Dong ).Biking in Vietnam is an adventure in its own (be careful though and P.S. They drive on the right). Having said that, what I am going to tell you about next is by far the most wonderful ride I had in my lifetime. It was along the scenic Hai Van pass, a coastline road, curving through the lush green hills for a stretch of around 21 kms. on the way to Hue. The pass played a very significant strategic role during the famous war and you can still see the war remnants along the way. As described on the famous BBC show "Top Gear", "a deserted ribbon of perfection, one of the best coastal roads in the world", Hai Van Pass is glorious.
Hai Van Pass, Vietnam.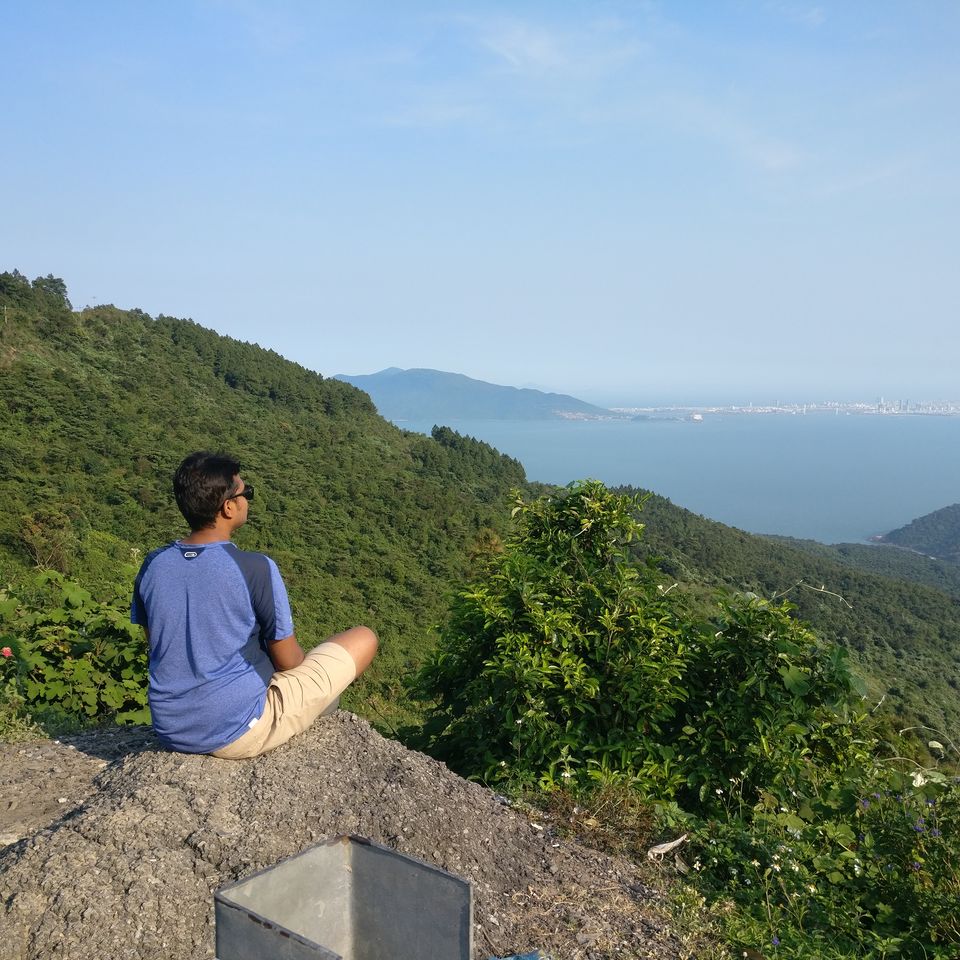 Hai Van , Vietnam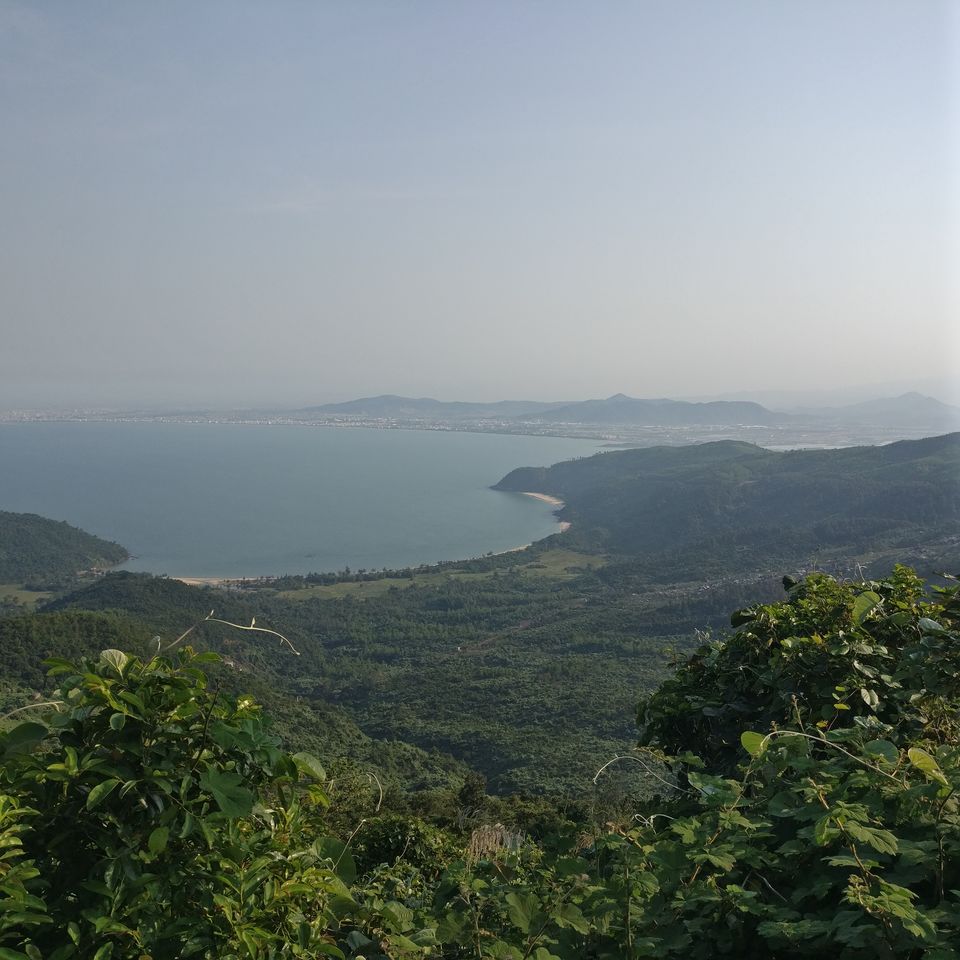 Beer Shop, Road Side, Hai Van, Vietnam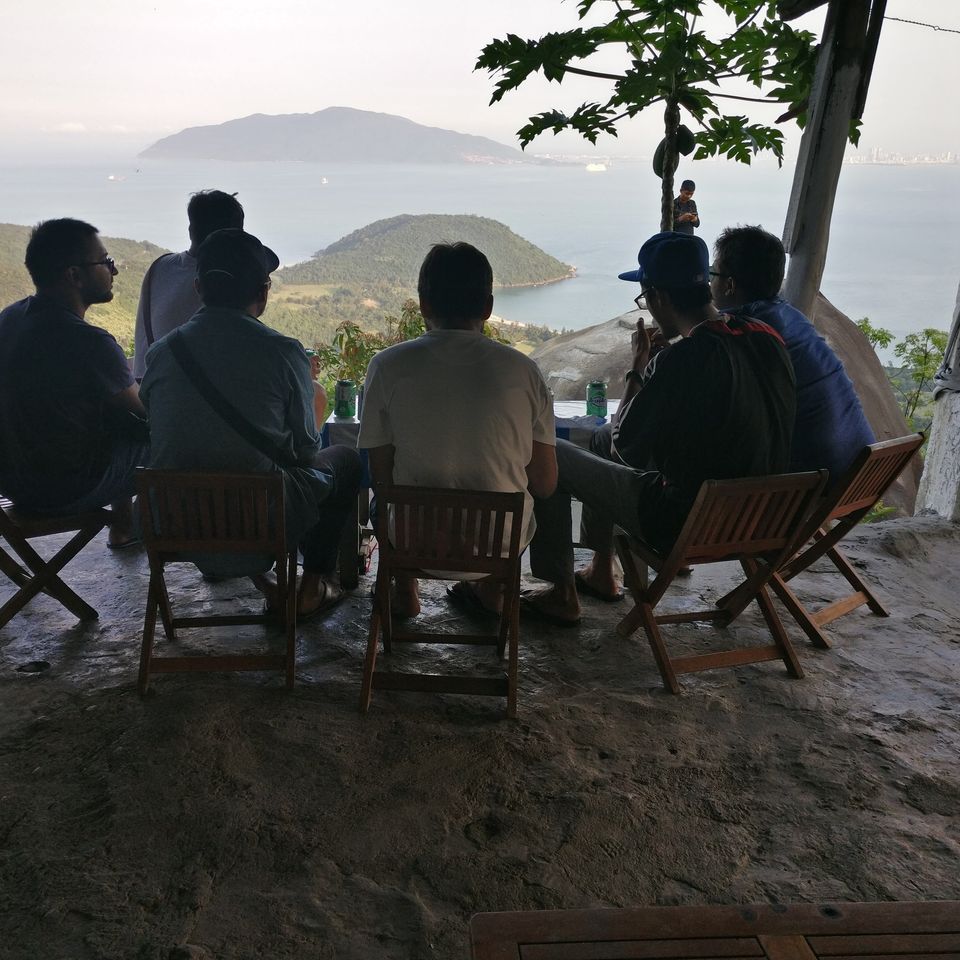 Nha Trang :
We spent 2 nights and 3 days in Hoi An, the longest that we stayed in a single place in Vietnam. Next stop was Nha Trang(Flight from Danang). This place is a good place for party lovers and had a rather hedonic ambiance as compared to the other place that we had come across. Packed with dance bars and pubs, the night in Nha Trang is doled out with the beats from the music systems. The beach is by the city and caters for fantastic place to lay back and rest your tired feet for a while. The next day in Nha Trang, we planned to visit a place called Doklet that was around 50 kms from the city. The beach is one of the finest in Vietnam, clear blue waters and white sand, not to mention the awesome ride through the country side. Nha Trang has some beautiful resort and if you are strong in your wallets, do consider it. We stayed at a hotel in the city with reasonable rates.
Evening at Nha Trang Beach, Nha Trang, Vietnam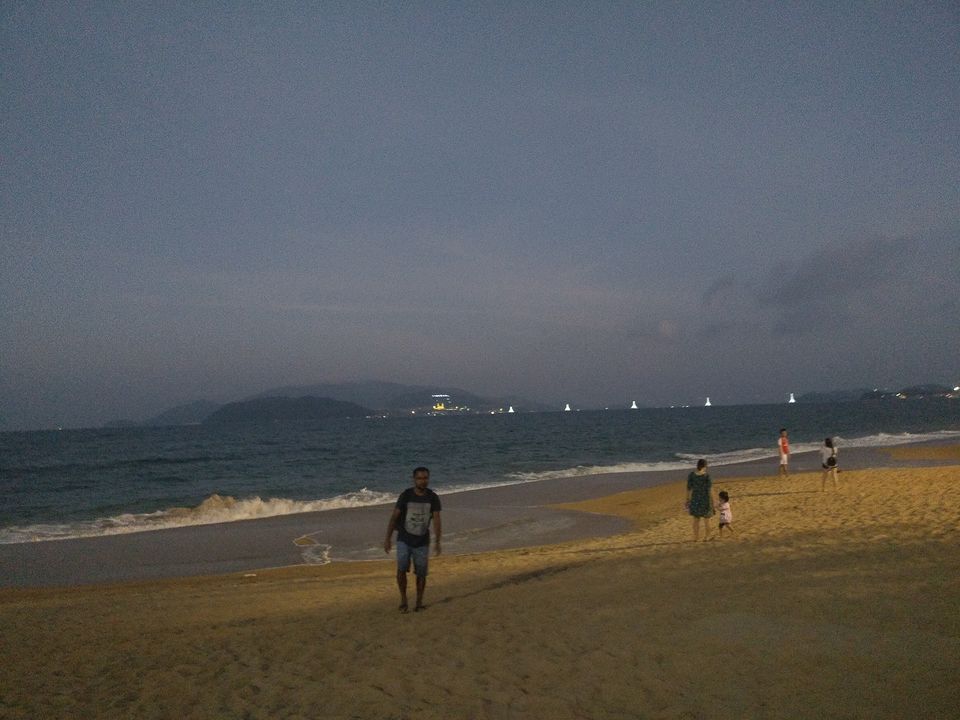 En Route, Doklet, Nha Trang, Vietnam.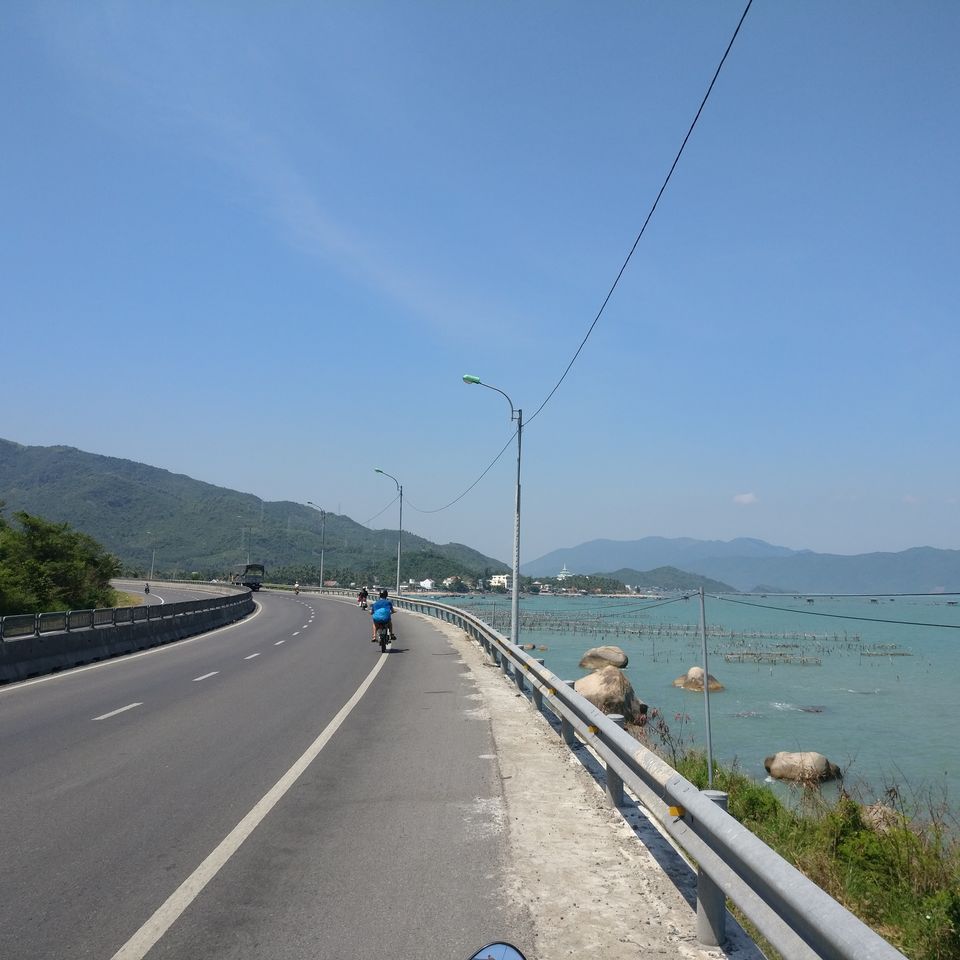 Sunset , De Tour, En route – Doklet, Nha Trnag, Vietnam.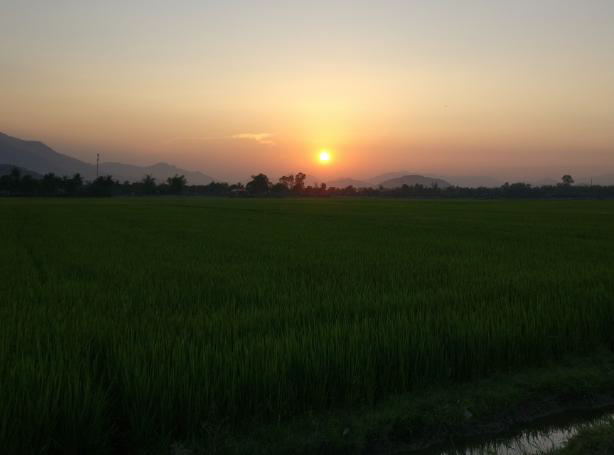 Ho Chi Minh:
The final destination in Vietnam was Ho Chi Minh City, also known as Saigon. This is the most significant place, historically in Vietnam. It is also the largest, most populated and the most cosmopolitan city in the country. The "war museum" here is a primary attraction which very graphically describes the horrors and atrocities of the war. It is a total different feeling to be inside the museum, looking at the photographs, and reading the stories those describe. The city is divided into small administrative districts and you can see the old government buildings scattered around. The city also boasts of some of the finest coffee shops. An evening stroll through the place while trying these coffee shops is one good idea. Do visit the Ben Tnah food market at night time to have the street food experience of the city. Alcohol made by fermenting rice is another unique item that you can try here.
Evening @Ho Chi Minh City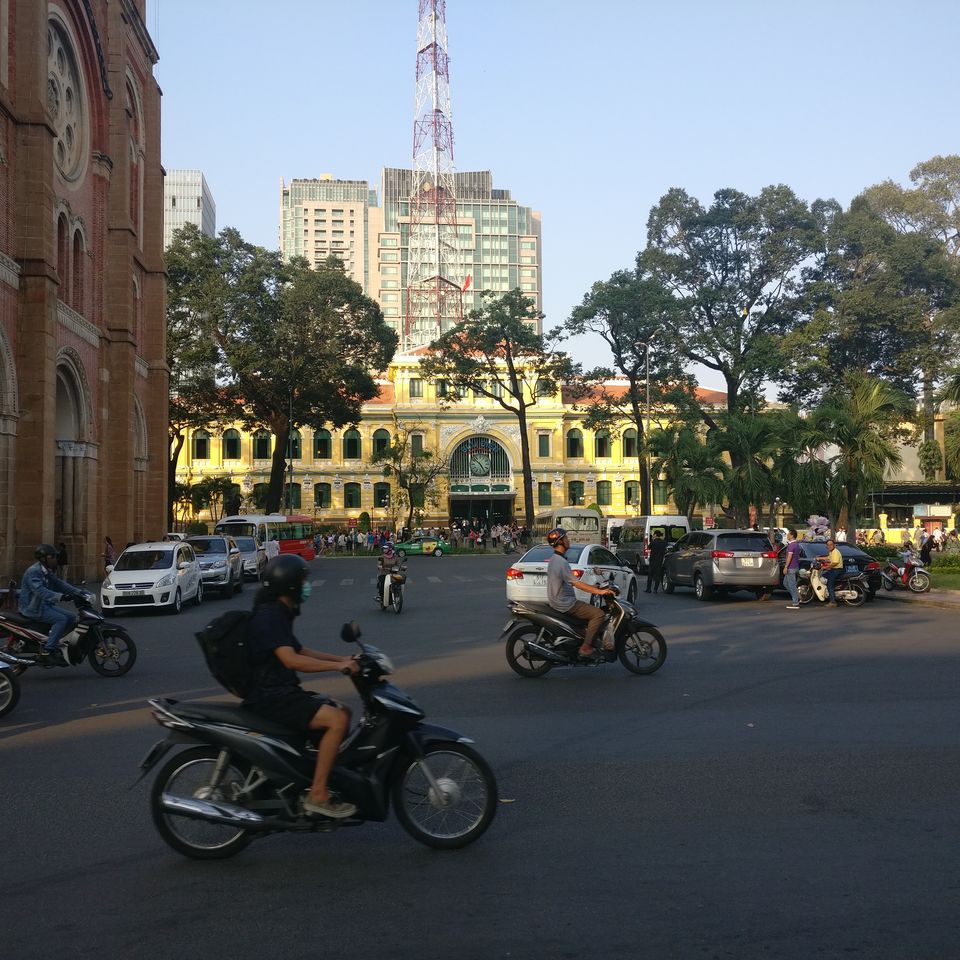 Evening Stroll, Coffee shop, Ho Chi Minh City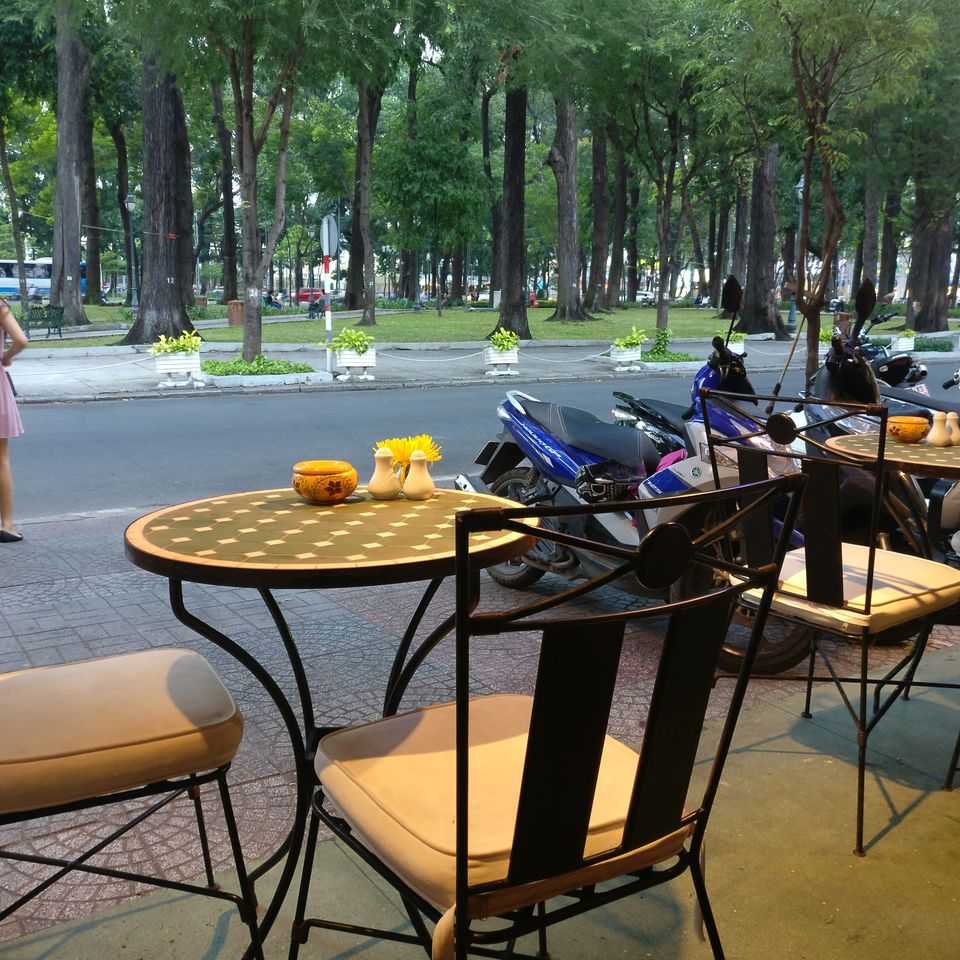 Cu Chi Tunnels ~
Talking about the War, Cu Chi tunnels is another fascinating part to visit while you are in Saigon. Cu Chi Tunnels are a network of sophisticated underground passages designed by the Vietnamese soldiers to defend themselves from American army. The entire structure is an architectural marvel and a symbol of perseverance and meticulousness on the part of the Vietnamese people. You can also experience shooting with real guns in the Cu Chi shooting range.(500000 Dong per 10 bullets ).
A Guide showing one of the secret entries into the tunnel, Cu Chi, Ho Chi Minh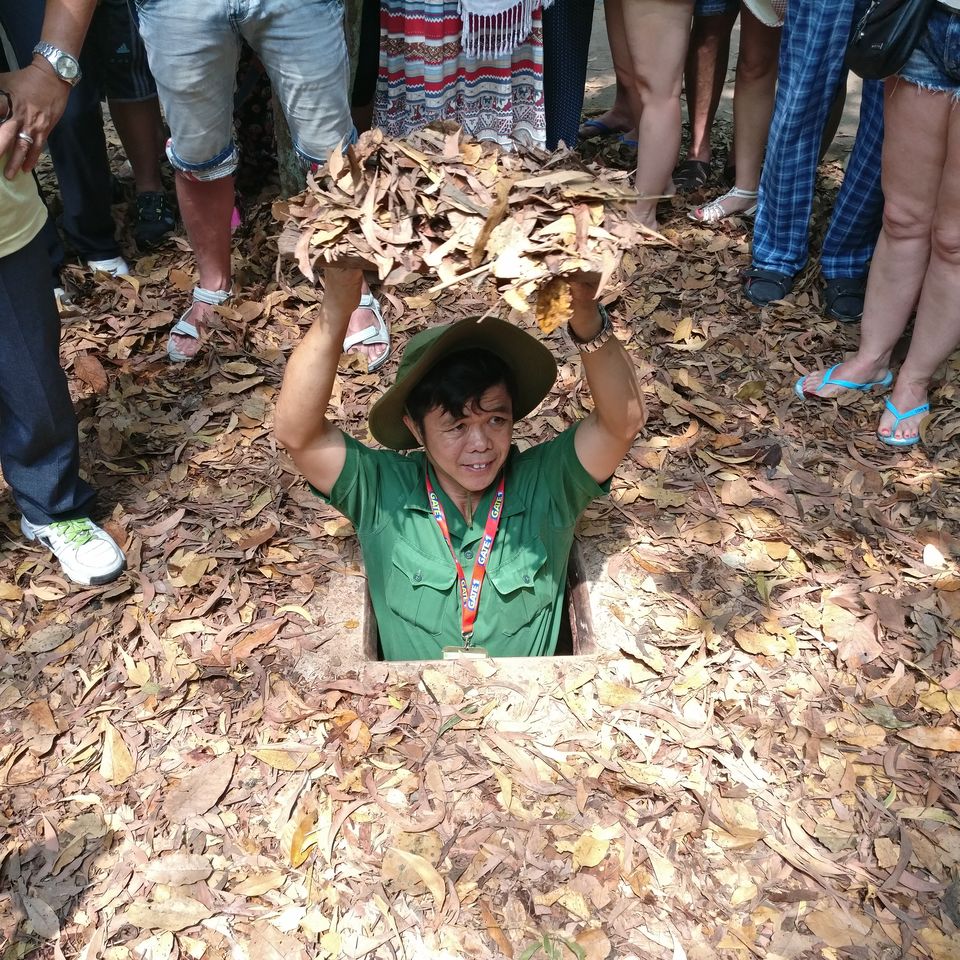 Cu Chi Shooting range, Cu Chi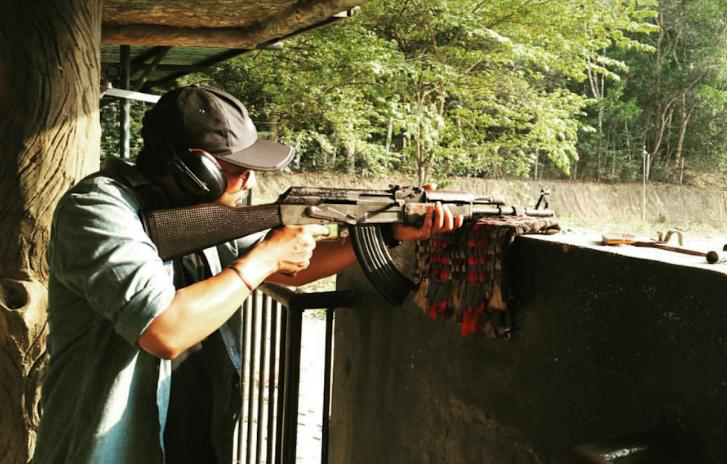 Cambodia.
So, we had clubbed Cambodia in our trip as well. It can be an option for you whether to include it in your itinerary or to spend a little extra time in Vietnam (like covering Sapa and Hue which we did not).We travelled into Cambodia by road(sleeper bus). Air is an equally viable option. Our single destination in Cambodia was Siem Reap, the epicenter of the country.
Angkor Watt, the primary attraction of this place is the largest Hindu temple complex in the world. I mean it is humongous. They charge you around 40 USD for a tour of the complex and I would suggest to rent a bike here too. You can spend an entire day exploring the temple (Angkor Wat and Angkor Thom), ruins and savouring the history and architecture that the place offers. The sunset view, as we all must have seen in pictures is as beautiful, if not less. The temple is the heart of Cambodia itself as it proudly sits on its national flag. [Please have your passports with you all the time, your entry to the Angkor wat may be denied without it]
Apart from the temples, (if the vastness has not left you exhausted), you can have a tour of the city in a tuk-tuk, visit the night market or head to one of the roof top restaurants near the Siem Reap river. One more thing, have you heard of the 'Happy Pizza'? Whether you have or have not, it is a special Cambodian delicacy which takes you to places. It is extremely calming and the best way to end a tiresome day. (P.S. Of course I am talking about the high. Only be cautions not have too many slices ). Any café or hotel near the night market will serve you the happy pizza.
Anngkor Wat Entry, Siem reap, Cambodia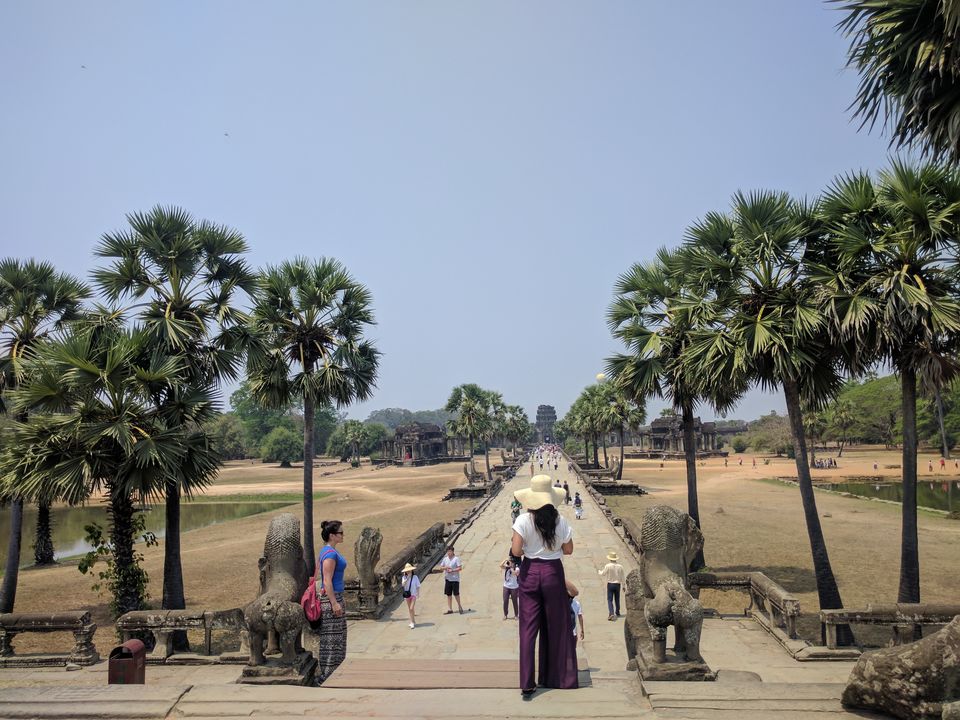 Ruins, Angkor Wat, Siem Reap, Cambodia
The Takeaway -
For someone who yearns for a unique and exotic orient, historic and 'not too main stream' experience, Vietnam as well as Cambodia are apt choices. If beaches are your love, valleys are what excites you, these places has abundance of both to offer. When it comes to food, Vietnamese cuisine is delicious, quirky and healthy at the same time. Culturally, you will be amazed to be in the place. People are hardworking, helpful and a warm smile will go a long way in winning their love. The active involvement of women in all sorts of work from running travel agencies to street food corners, from being tourist guides to drivers, hostel owners was striking.
It was one of the most remarkable 15 days of my life. It was refreshing and energizing. As I dream to visit the place once again sometime, the time I had spent will be cherished and so will be yours once you decide to visit Vietnam.We had left out a lot of places because of which I would suggest to plan Vietnam for a longer duration.
Gustav Flaubert is very right when he says, "Travel makes one modest, and you see what a tiny place you occupy in this world". So, keep travelling as if it is the motto of your life.
~Arindam (saikiaarindam@gmail.com)
Frequent searches leading to this page:-