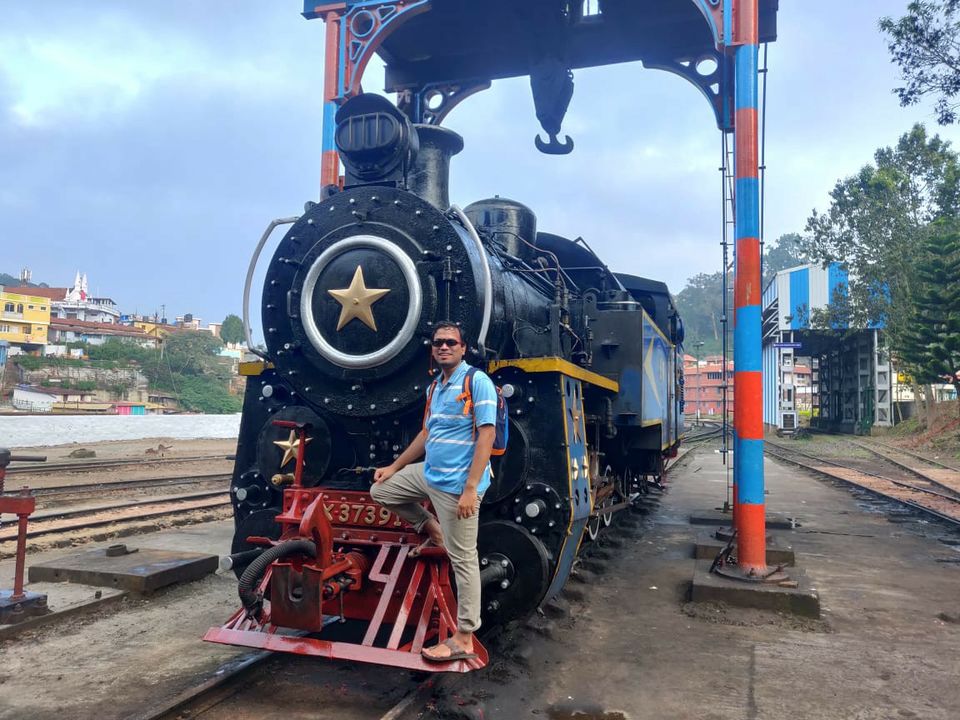 The Nilgiri mountain railways are a part of the Mountain railways of India collectively protected as a UNESCO heritage. They are a must visit tourist attraction in Ootacamund (Ooty).
The section of the rail starts from Ooty to Mettupalayam, crossing scenic locations, tunnels, tea gardens, valleys. The entire line is a meter gauge. The section from Mettupalayam to Coonoor has geared tracks to support steam locomotives working along that section.
The tickets are limited for each ride and certain quota is reserved at every station. We boarded the train from Coonoor, and were informed that only 40 tickets would be sold. There is no overfill of passengers in the train due to limited tickets. The old coaches have ample windows and doors to allow passengers to absorb the nature around.
Moving at an easy pace, the journey takes couple of hours to reach Ooty from Coonoor. The general ticket prices are INR 35, while its INR 180 for the A/C first class.
The train has been featured in many Bollywood films and Television documentaries. The famous song "Chaiya Chaiya" from the movie "Dil Se" was choreographed atop an open carriages on this train. Its an all age group experience, kids love it, elders find it reminiscent, couples and mid-aged people like having fun clicking pictures throughout the journey.