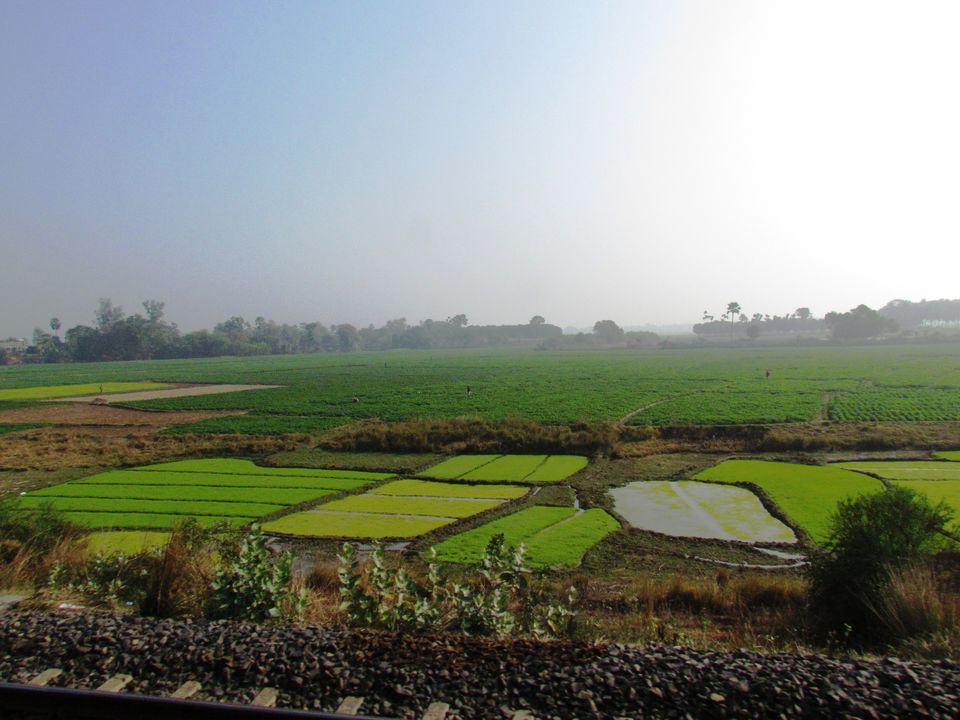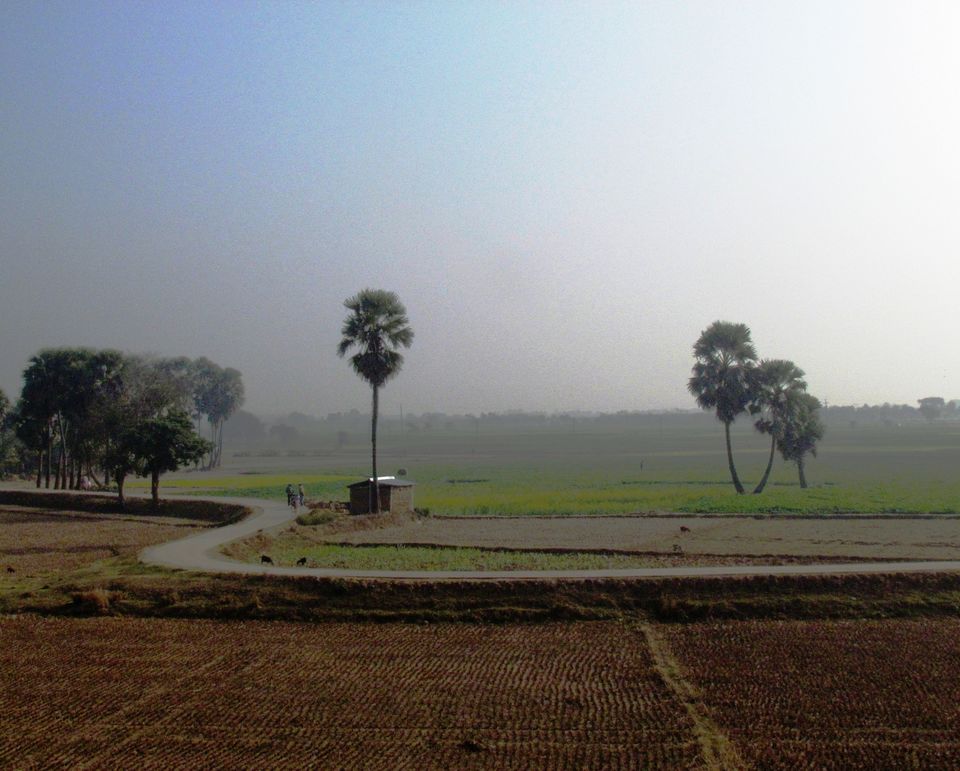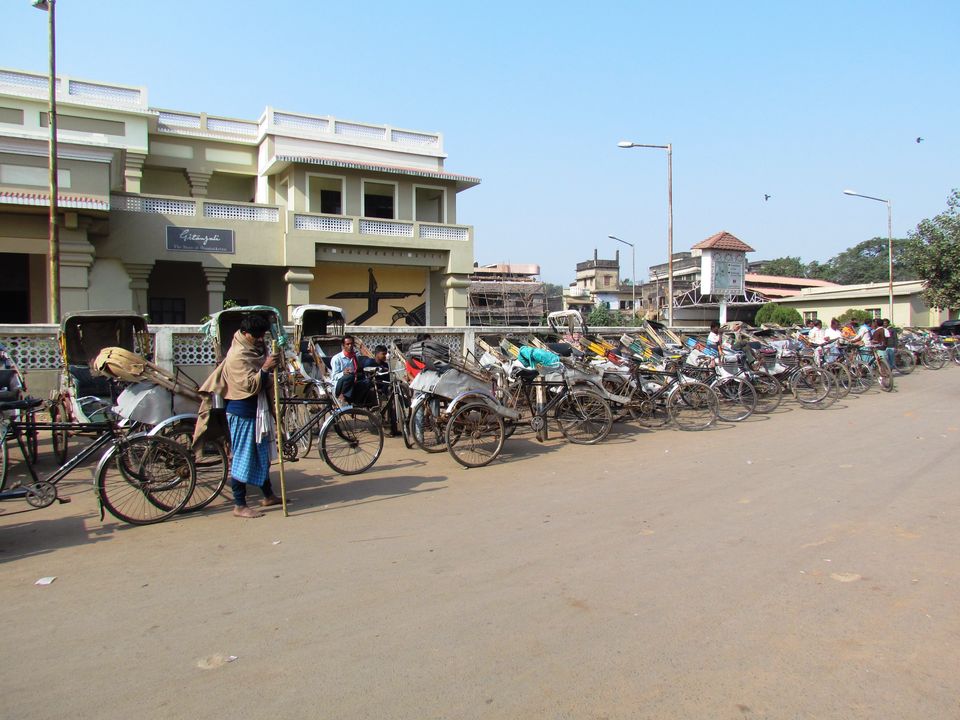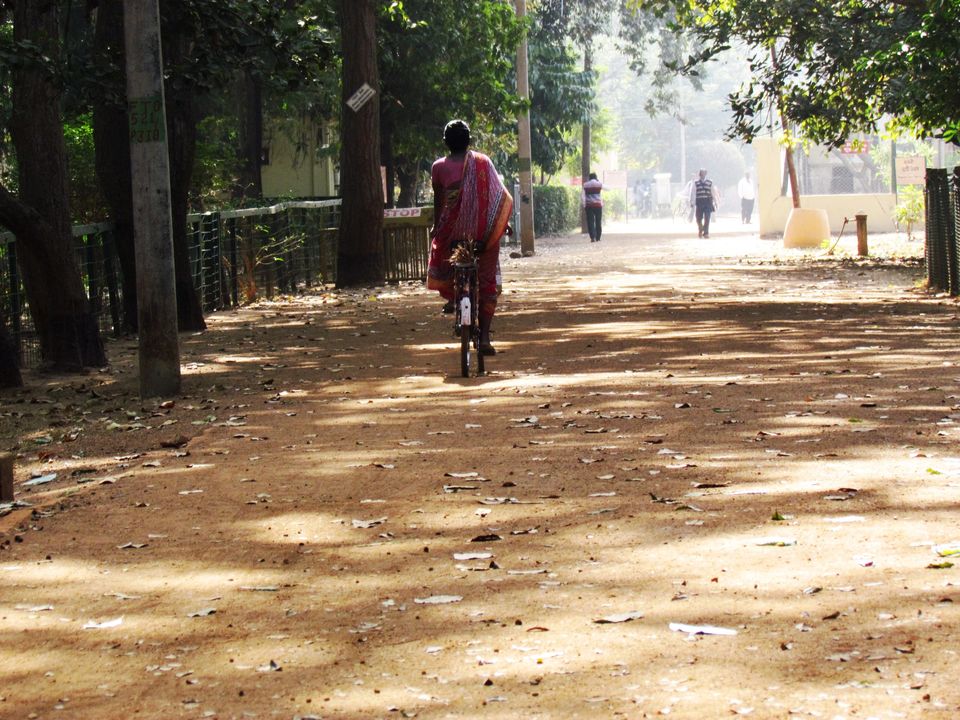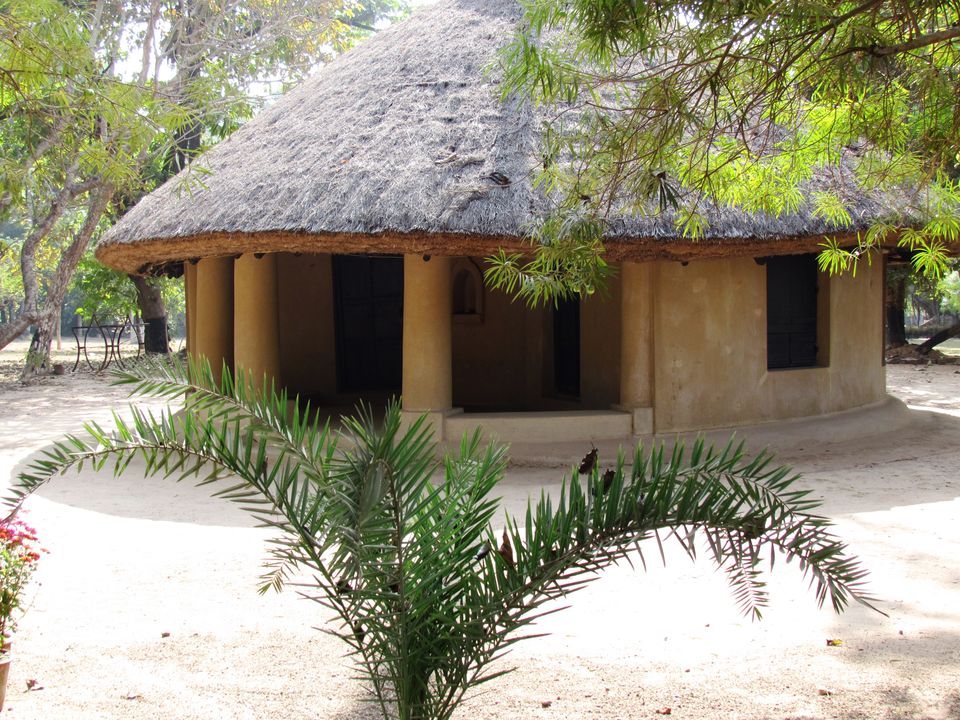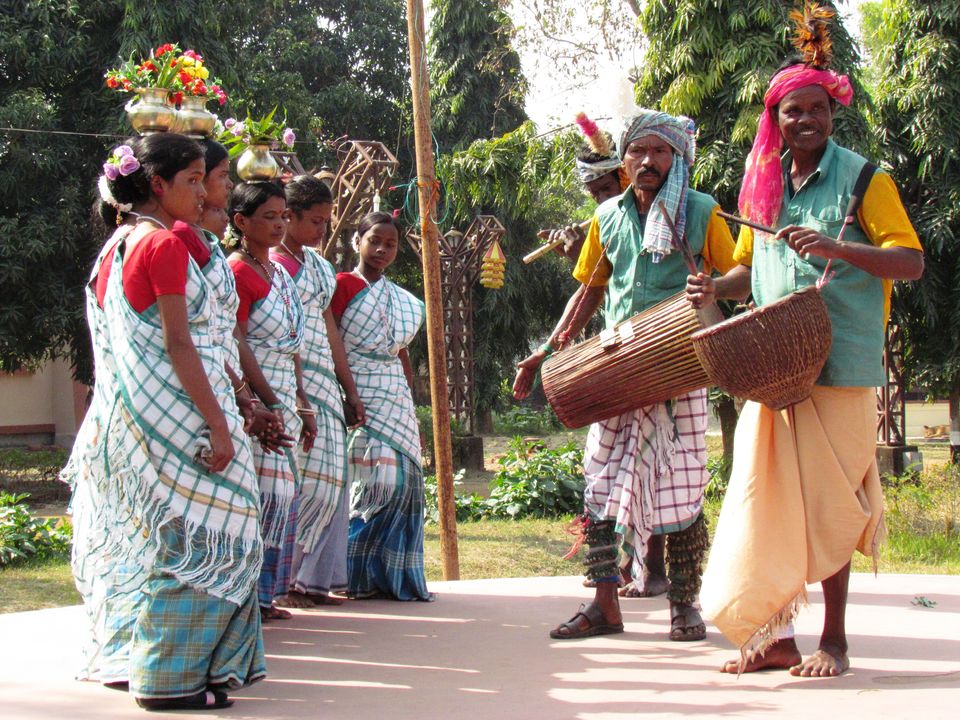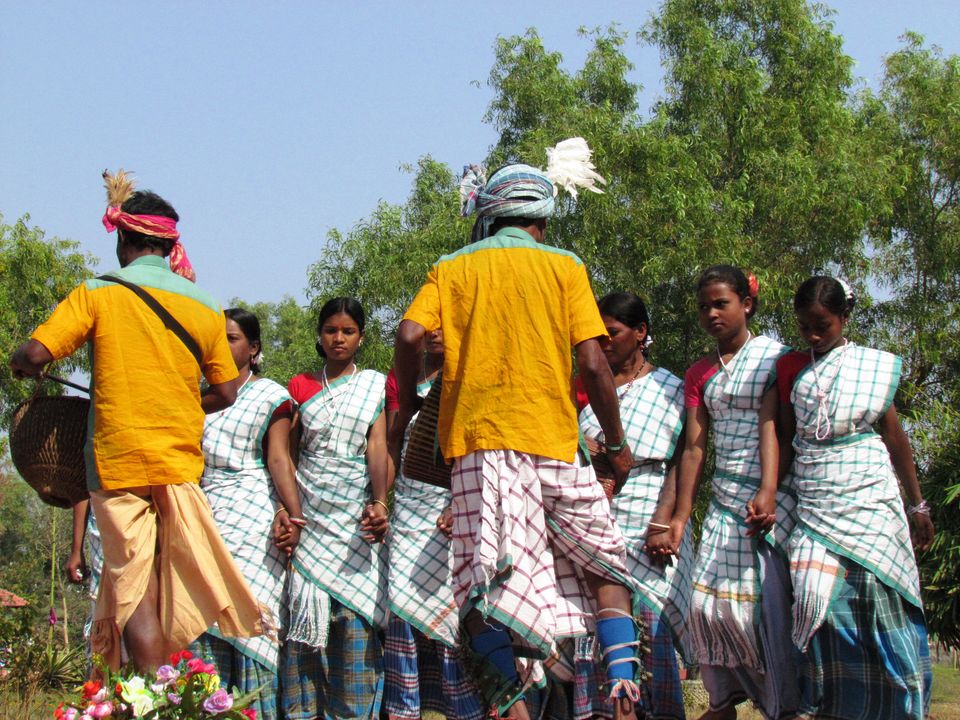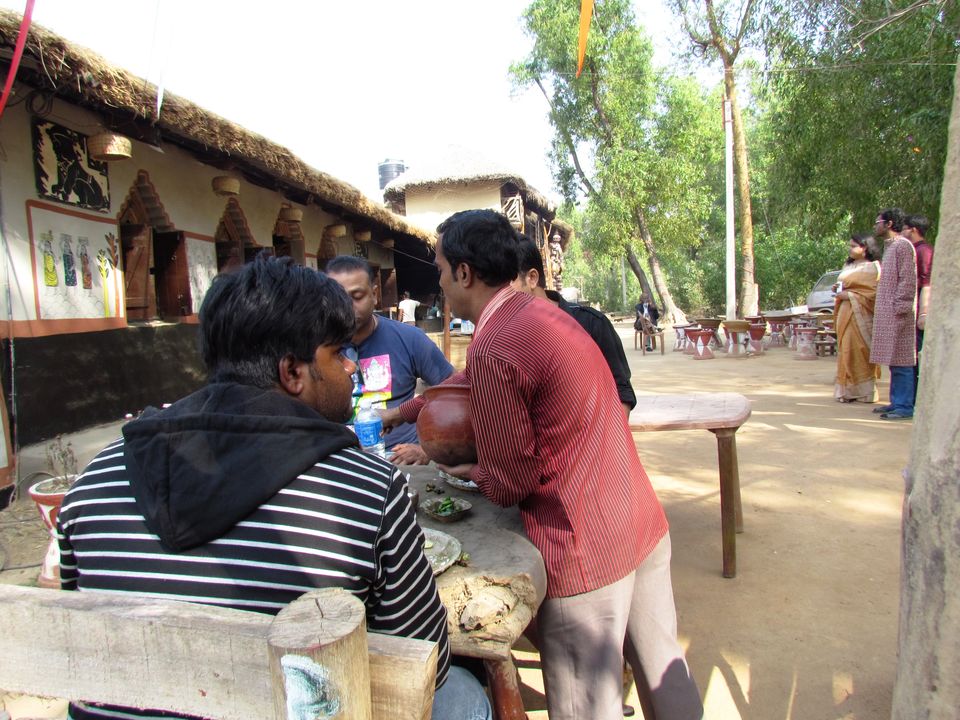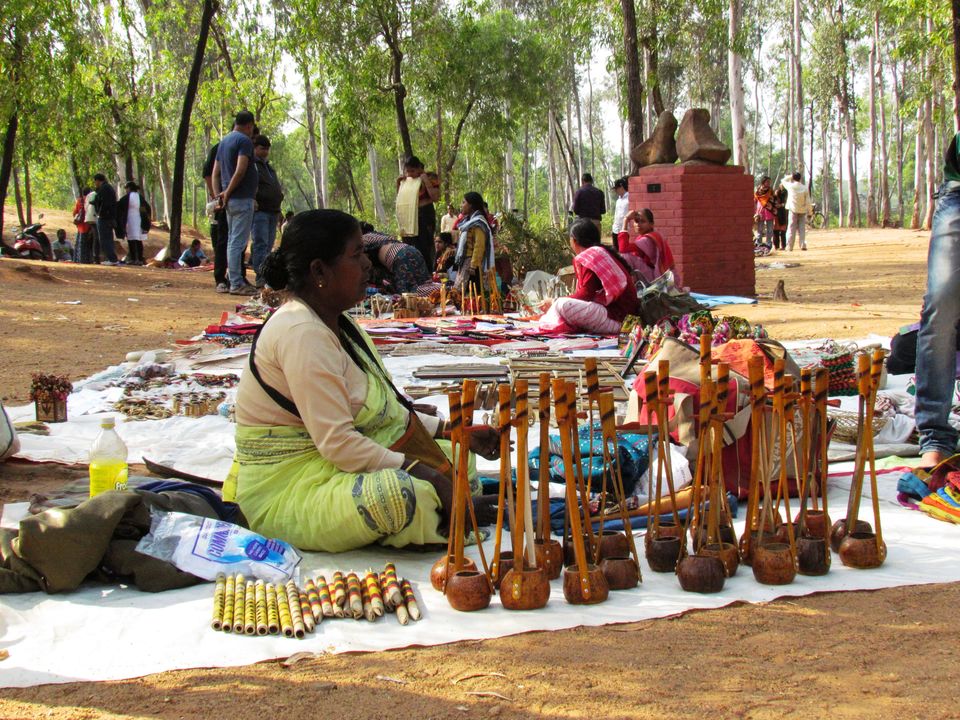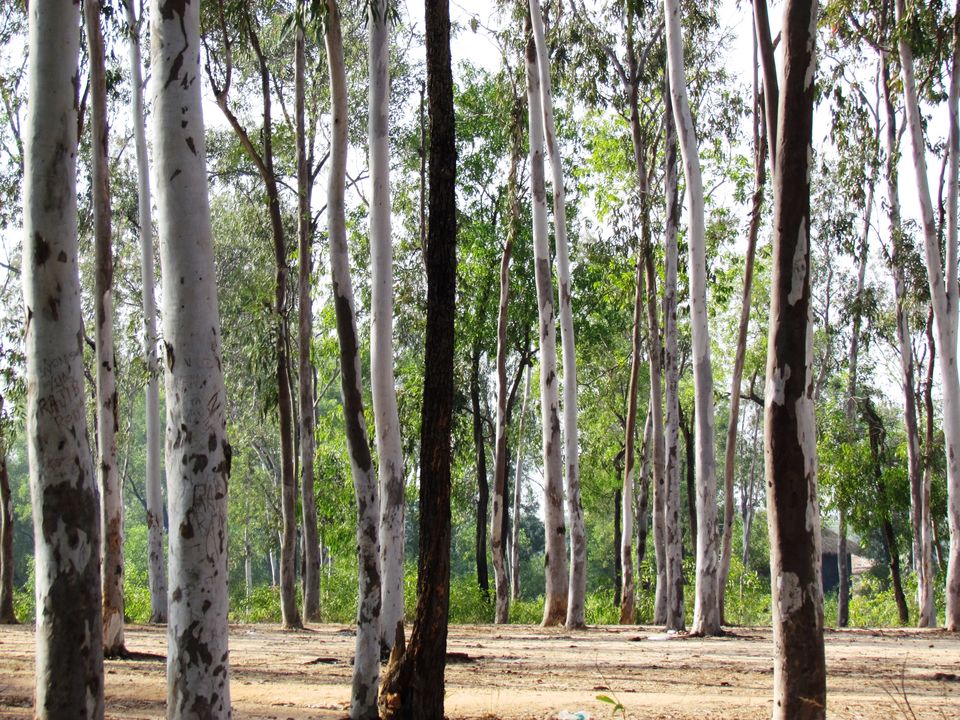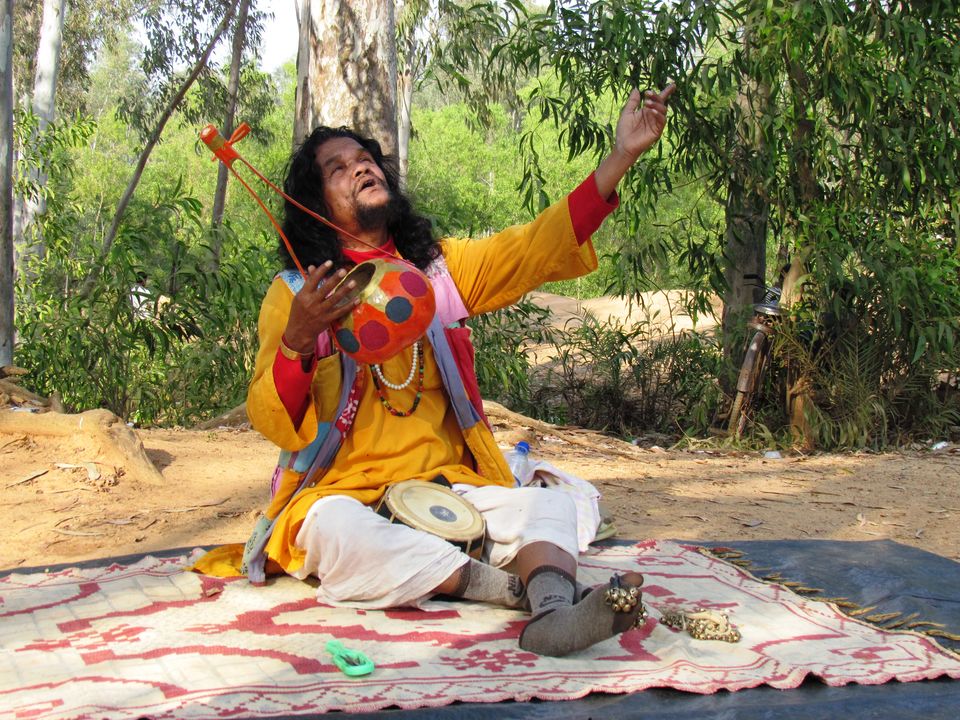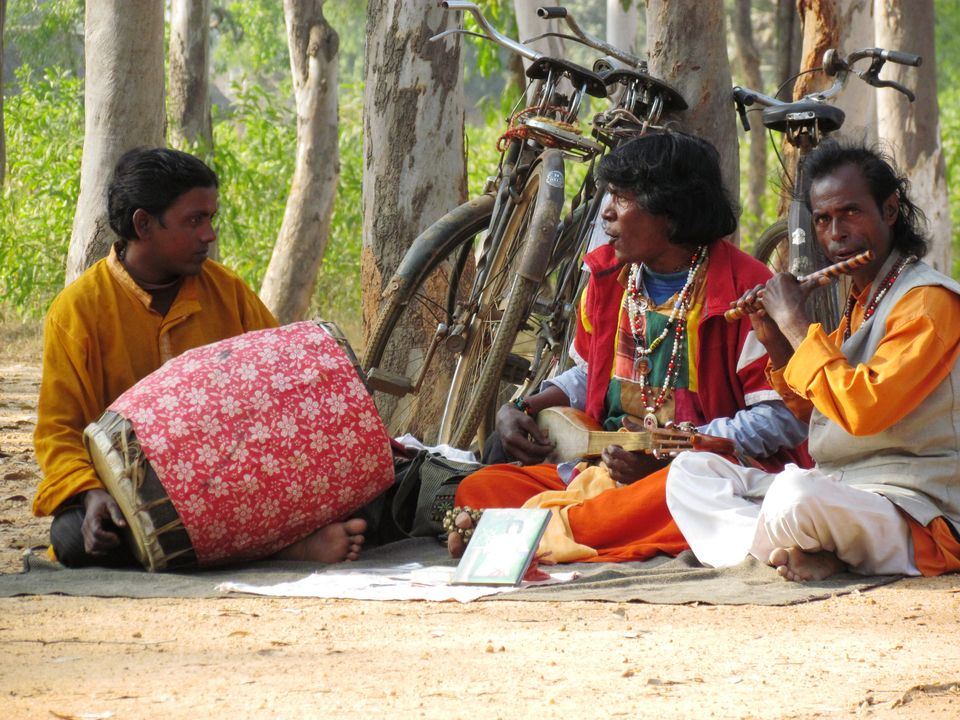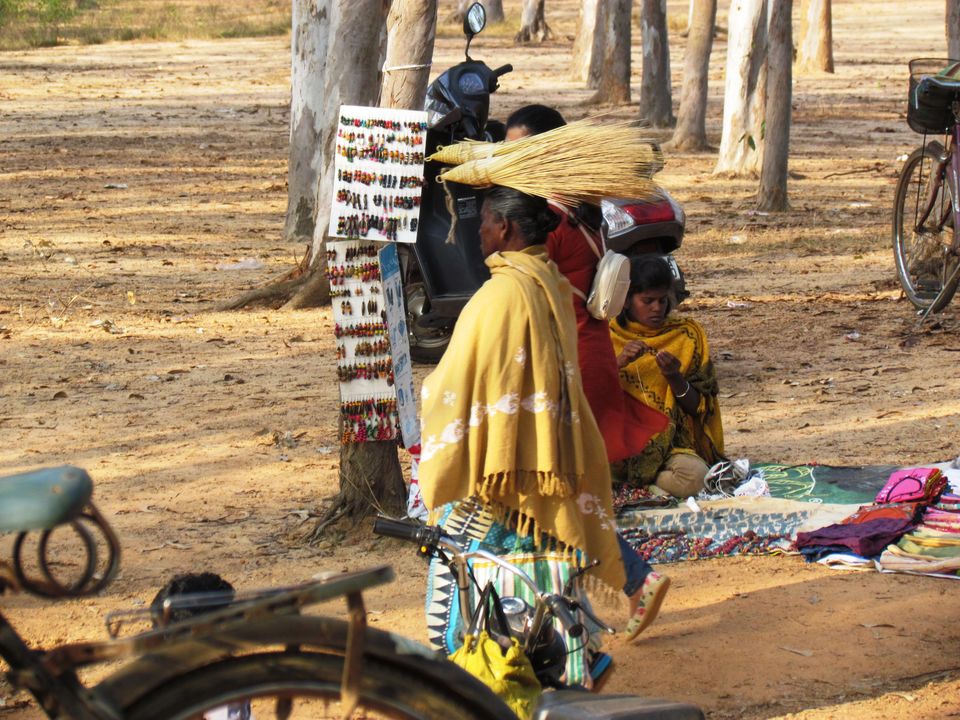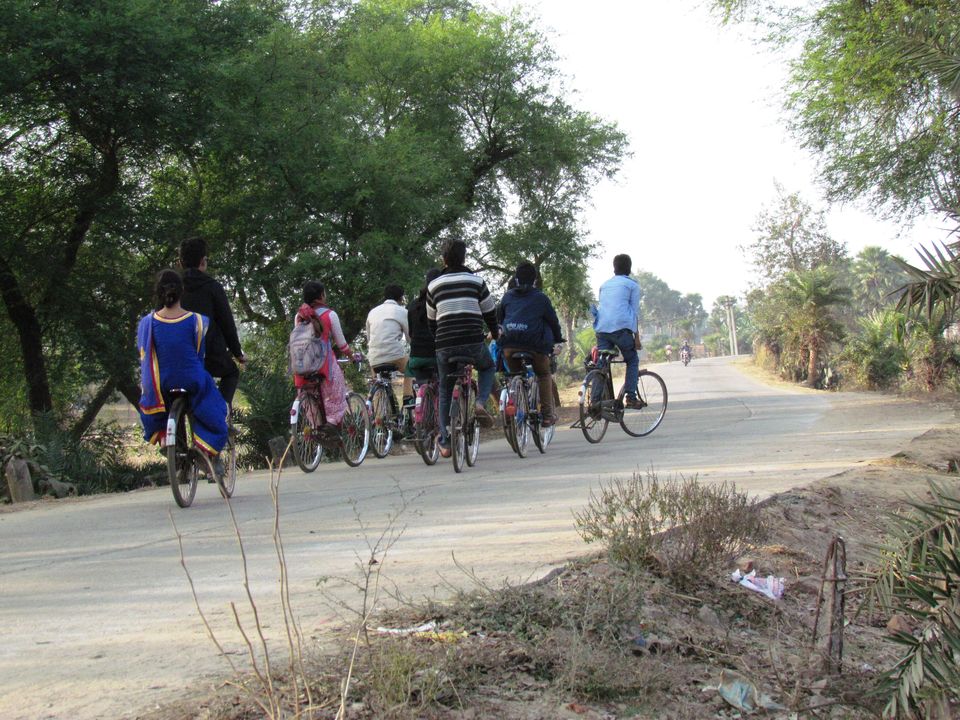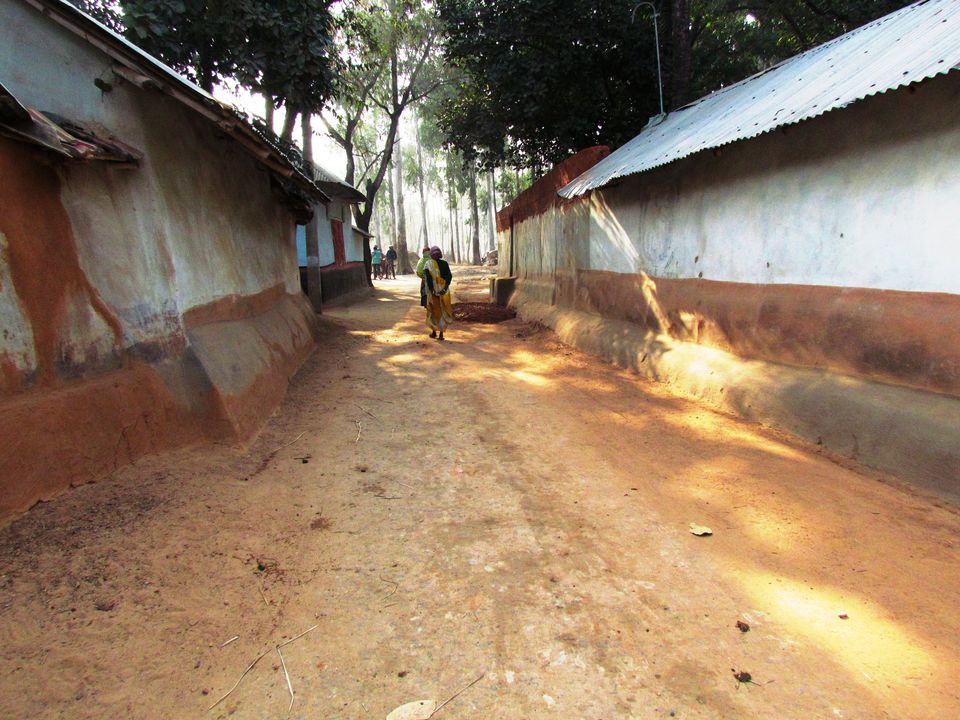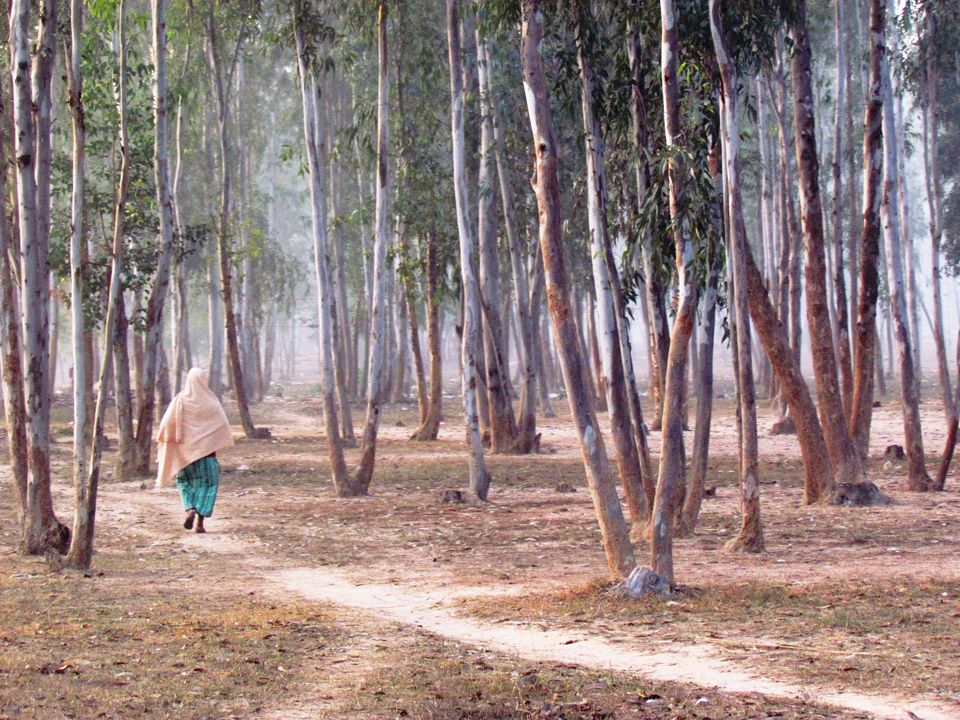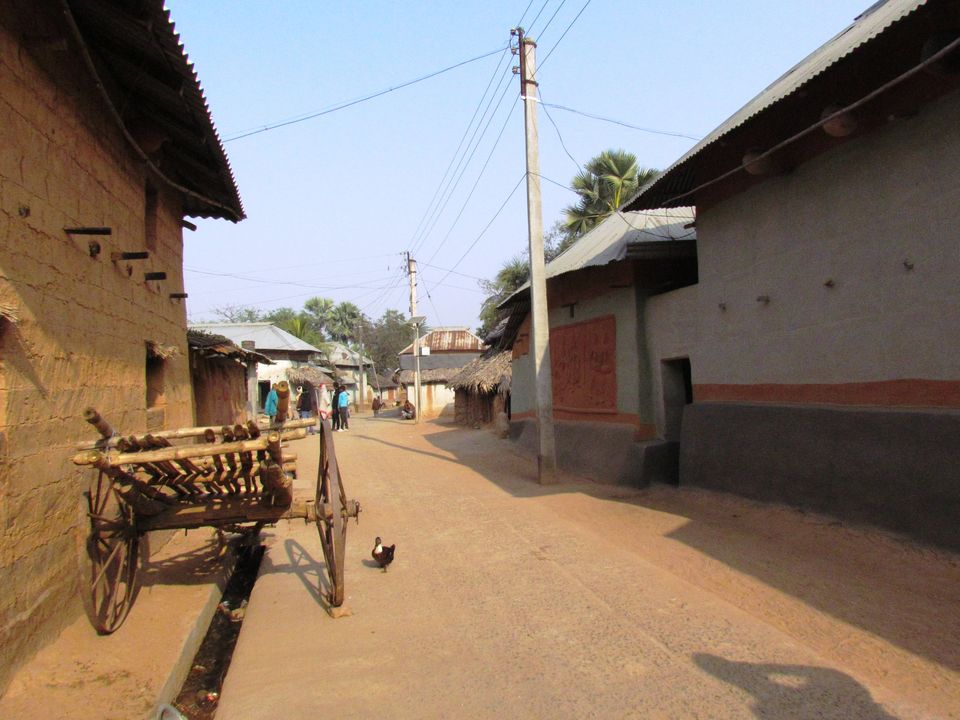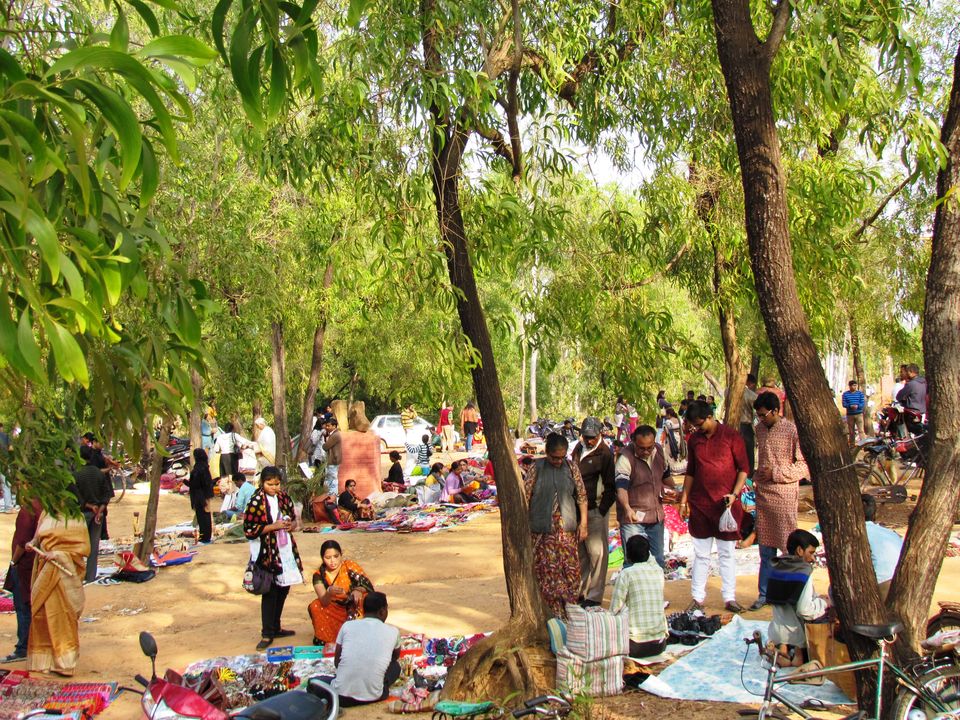 It was a Saturday Evening when we all Office Colleagues were taking a Break in a Roadside Tea Shop and tasting Hot Pakodas with Tea and were sharing our pains of Monotonous Life with no Adventures in a City like Kolkata.
We generally do the same thing almost on all Saturdays and curse ourselves for our Dull Life. Saturday becomes a painful day for us office goers as almost Ninety percent Offices remain Closed on those Days except few and out of those few we also are the unfortunate ones.
Suddenly while Gulping Tea and Eating Pakoras and enjoying light Breeze of a Winter Saturday Subho out of the Blue suggested  about taking a Day off and visiting a Countryside together. We can take official Off on one Saturday and come back on the next Day Evening which anyway is Weekly Off for us ,as per Him.
All my Colleagues accepted the suggestion promptly as if they were all waiting for this initiative of Subho. And then the Team became serious and it went back to the Office to sit together for a Brainstorming Session on How to proceed further which Subho proposed. I was enjoying the show as for me it was a very rare occasion to see the Team sitting together for some common interest.
After some time they all entered my office Room and took permission to discuss the plan with me.I being a Travel freak myself did not stop them and was too enthusiastic to hear from them about the plan. Rajeev suggested that we travel by road for three hours and spend the Day in a Resort cum Garden House of his Friend and we will be provided all facilities a Bachelors Gang may think of, Krishna, the Accounts Guy was always into Budget and suggested to travel to Digha ,a Sea Side Destination in Bengal by Delux Coach, stay their the whole day and then next Day we can travel back to Kolkata by Late Evening, Two other Colleagues were suggesting places like Bakhalli or Sunderban, not very far away from Kolkata.
I was feeling happy to see the participation of the whole team but was looking for some new place and new Experience and was myself searching for some Clues which I Can Suggest and then suddenly as usual Subho came out with an Idea which we all could not run away from.
We all decided to travel on the next coming Saturday in the Morning by Train to a very Beautiful Destination called SHANTINIKETAN. The Place already famous for the World University formed by the Great Bengali Poet Gurudev Rabindranath Tagore. Shantiniketan is around Four Hours Journey from Kolkata by Super fast Train and is a Rural hub full of Natures Beauty Bengal is famous for. Visiting this place provides a touch of Bengali Culture, Tribal Taste and is a Mecca for the Rabindrasangeet Lovers worldwide.
I was very happy to be able to go to a place of my Choice and more than the place I was more interested to visit a Rural Market which is unique in its own way as this particular market is in an open air under the trees beside a Small River away from the hustle bustle of the Town. And most important the market is only for a Day in a week that is on Saturday. Thus it is also known as SONIBAR ER HAAT(Saturday Rural Market).
The main Characteristics of this Market or Haat is that the local people brings hand made items like dresses,sweets,Jewelleries and even Home made Delicacies to sell. Local Baul Singers(Found in this part of the Country) adds colour and music to the place and visitors even enjoy singing and dancing with them without any inhibitions. A wonderful platform to run away from the monotonous life style of a city.
So at around 5.30 in the morning we all reached Sealdah Rail Station in Kolkata to board the Train which departs at 6.10 AM. We all had our Confirmed Seats booked earlier. Rajib being a Food Freak himself offered us with nice Hot Tea along with Crispy Biscuits to start the Journey with. we were passing thru the Green patches of Rural Bengal and were enjoying every moments of our Journey and Rajib was continuously providing Local Snacks he has brought himself and also offered Jhal Mudi being sold in the Train by the Vendors.
At around 9.30 am we reached BOLPUR Rail Station, the entry point for Shantiniketan. We took an Auto to take us to our Hotel which was around 10 minutes Drive from the Station. The Hotel Receptionist was waiting for our arrival as the booking of the rooms was made by us in advance from Kolkata itself. We all decided to take a Quick Shower and then will go out to have a look of the place.
It was around 11.30-12.00 noon we all walked out of our Hotel and took the same Auto for a local sightseeing. We first went to the nearby Viswa Bharati University Campus which is again famous for its Green and Open Campus where till date many of the Classes are Conducted under the Tree on open Ground. Kabiguru, as Rabindranath Tagore is fondly known as had a thinking that Nature is the best Teacher for a Person and this concept of his is still being practiced in this University.
As it was nearing 3 pm , the Auto Driver insisted that we now move out of the University Campus and head towards the Saturday Haat/Market as people will start pouring in.
It Was a Drive of another 10 to 15 minutes by Auto towards a Forest area far from the Madding Crowd where we all were seeing people either in manual Rickshaw or Cycle or Ladies Walking down on the Red Soil Pathways towards a place which is an open Ground full of Trees where the River is flowing silently ,Birds are Chirping and some soothing Baul Music is being sung. From far we can feel the atmosphere which was giving a touch of Rural Lifestyle,a Life slow but having a unique Rhythm. People who believes in being in touch with the soil,singing ,Dancing and leading a Life without Hangovers or Show offs. A simple Lifestyle with full of Love for the Nat ure and its Crea tion.
The Haat was an amalgamation of different walks of life and People from far away places and Cities like Kolkata visit for some fresh breath and Energy and the same we were feeling too. A colourful Market with variety of Choices to buy from .The atmosphere was lovable and as I Think was a perfect blend of Tradition with Modernity ,a place which kabiguru dreamt for and the people are following till date.A Lady was selling Home made Sweets with Date Jaggery(Nolen Gur),Another person was sitting with Shirts and Kurtas which was Shantiniketani with Batik Prints(Local Origin).Some were selling Show Pieces made of Bamboo Strips,A Tribal Lady was selling Ektara(A Musical Instruments of Baul Singers) and many Varieties which are unique to this Haat. A Beautiful Experience for ever.Non of us could kept us aloof from buying Stuffs and for the first time it looked to me that Male can also be a Competitor for Females when we talk of Purchasing from Markets. None of us were having Irritations in this Market as we generally have when we go out with our La dies back home.
We bought good amount of Goodies and left the place just before the sun was about to set. Came back to our Hotel with lots of Moments and Memories for ever and Slept till we woke up to travel back next Day at around 1 PM to our original place of stay, the City.
We all still Cherish the Beauty of this Travel and of the Haat till today and thank each other for making this a reality.