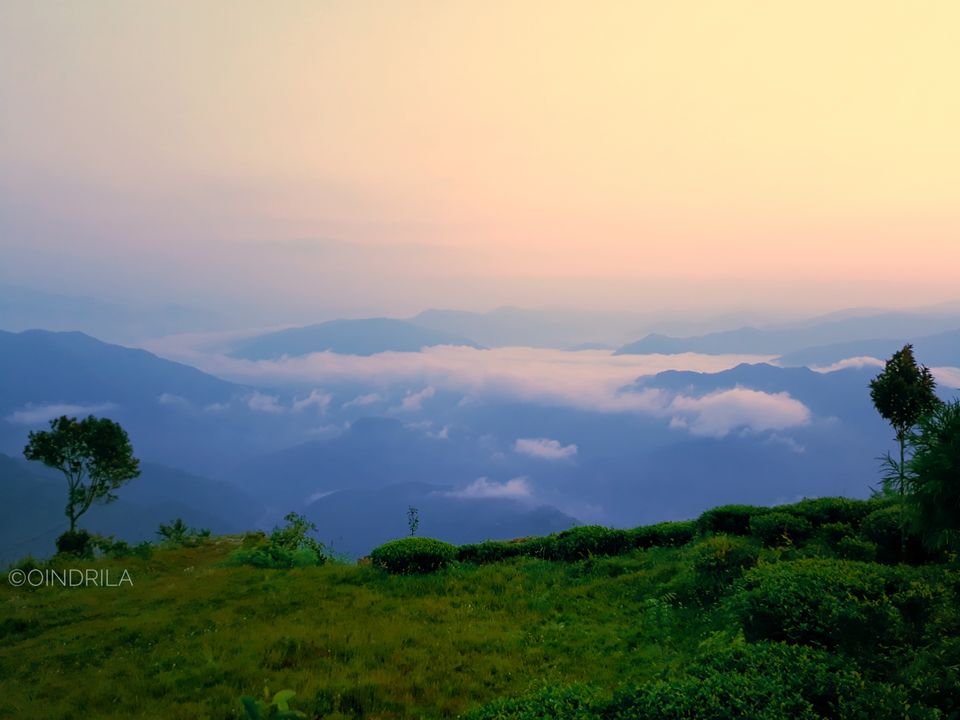 "Life is either a daring adventure or nothing."
YouTube link: https://youtu.be/kxvL-bkCYOE
Ahaldara is still one of the virgin destinations of North Bengal. It's a famous sunrise view point of Kurseong sub-division.
It was mid-day when we reached there. From the signboard of Shelphu Hill, it's an uphill trek of 300-350 meters to Ahaldara.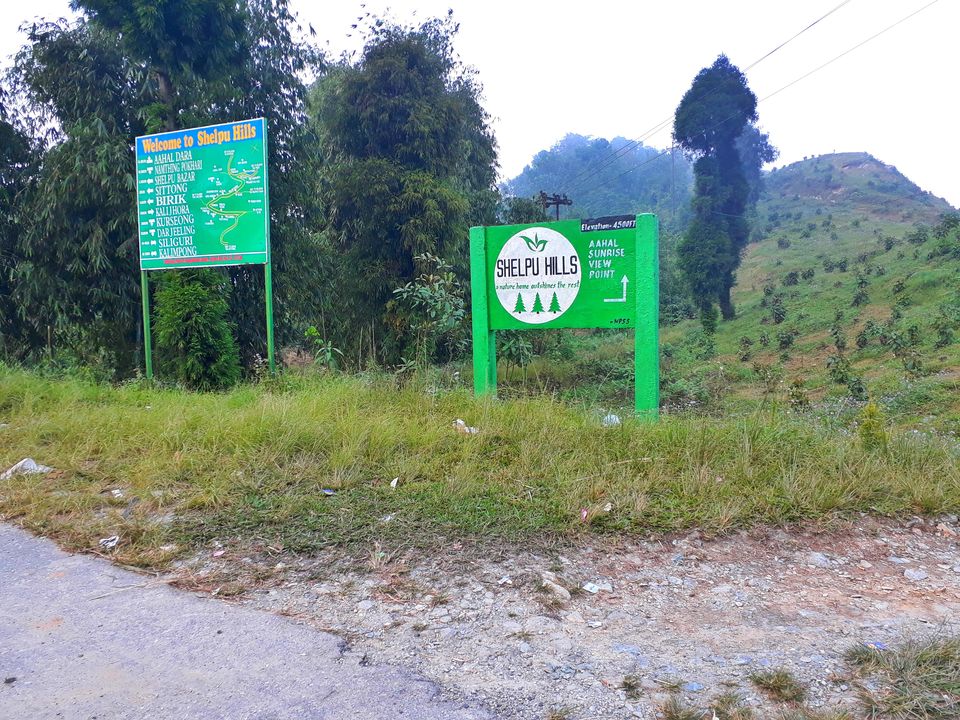 We had booked Humro Home Ahaldara, owned by Mr. Padam Gurung. There are 3 cottages of Humro Home available for accommodation. This place is popular for the 360 degree view covering Terai, Dooars, Kurseong, Darjeeling, Kalimpong and Sikkim, including with the wide range of Kanchanjungha.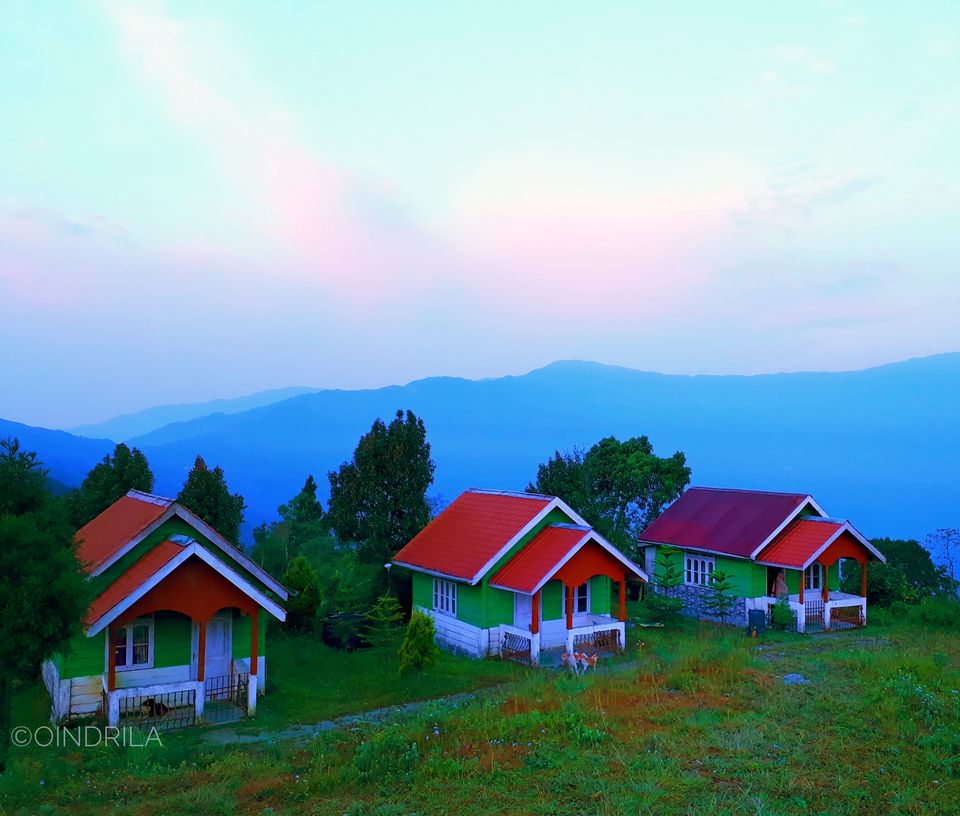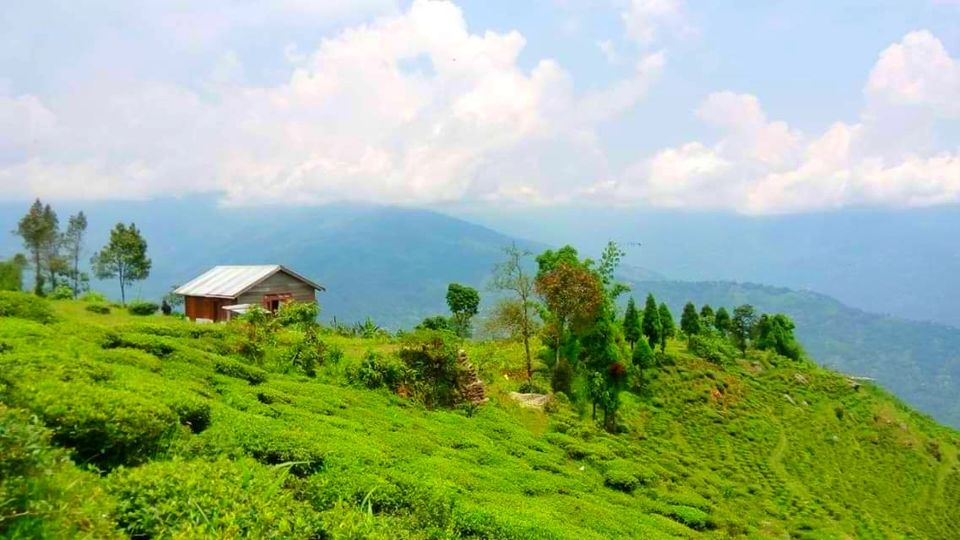 After having our lunch we rested for some time. We spent the rest of the evening enjoying the sunset from the view point.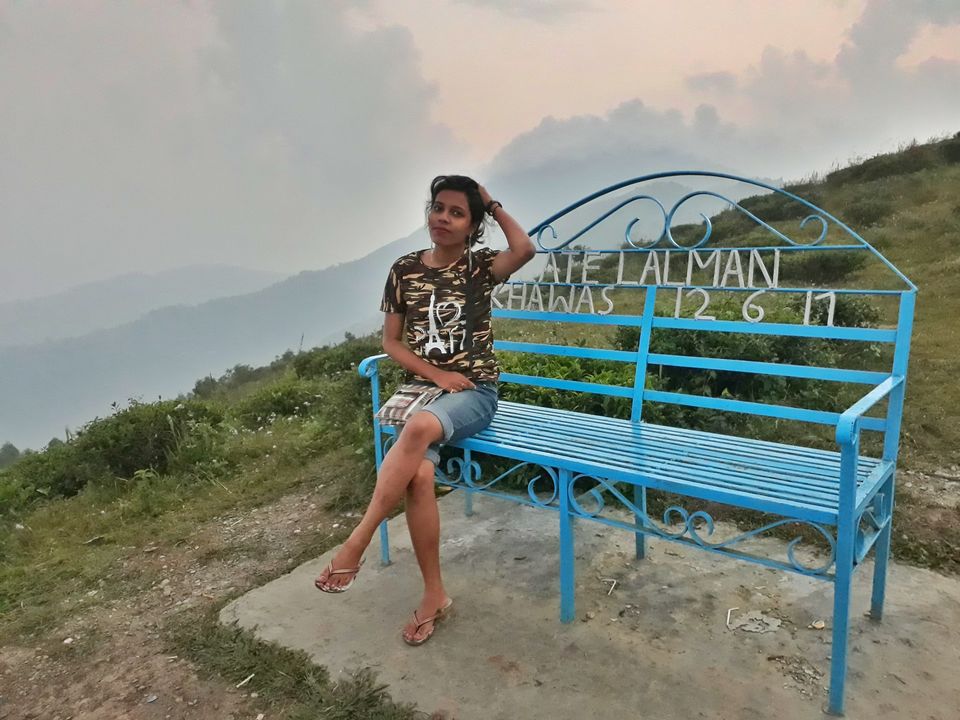 At dinner, we were served fresh chicken curry. As we were so much tired, we went to bed early, at about 10 p.m.
As the night was getting darker, the fury of the cold wind was increasing. It was seeming like nature was doing her Macabre outside. We were so scared but soon fell asleep unaware of the time.
Next morning we woke up early to enjoy the sunrise. We were waiting in our room for the first glimpse of the sun. After almost half an hour we went out of our cottage and climbed to the top of the hill. We found ourselves in the middle of a bed of clouds.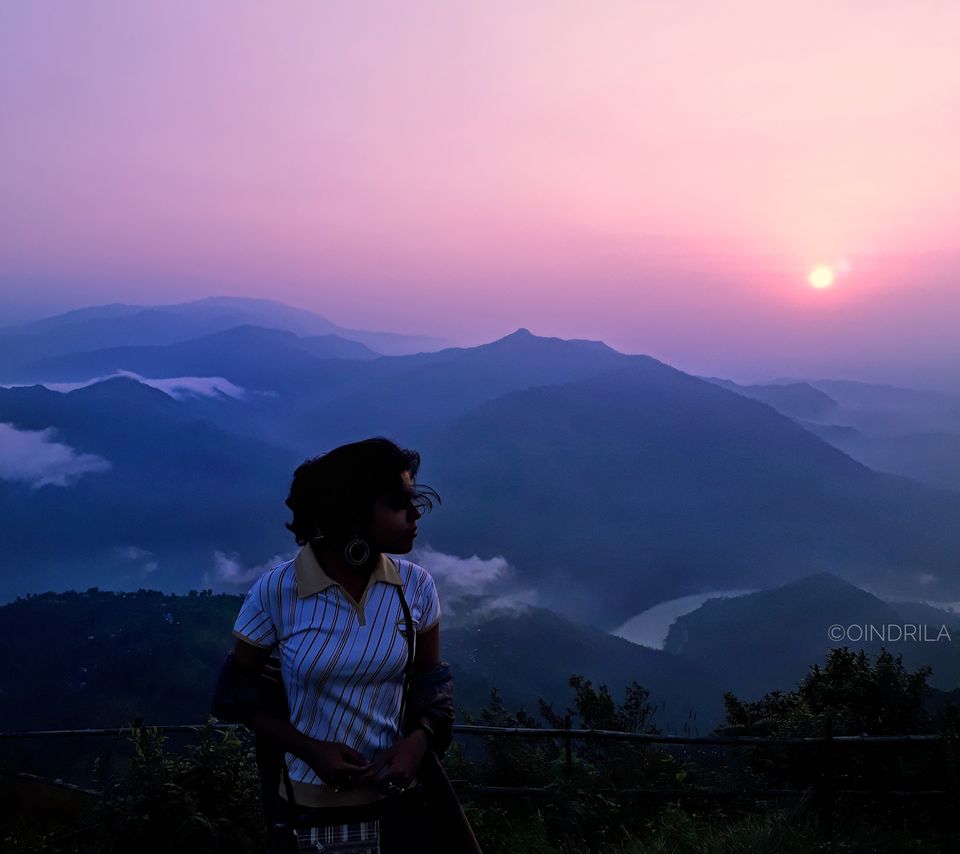 We felt nature at its best at this heavenly hour. The golden rays of the sun gave a bright tinge to the clouds, meadows and the mountains. The temperature was nearly 15 degree Celsius and it was extremely windy. This was one of the memorable sunrises I've ever seen till now.
At 9 a.m after having our breakfast with tea we headed for Namthing Pokhri. This is a natural lake, popular for the Himalayan Salamander. The lake is surrounded by dense cover of pine trees which host a large number of birds.
Except rainy season, the lake remains dry during the rest of the year. This area is surrounded by orange orchards. Sittong correctly derives the epithet of being called the "Orange village of West Bengal" owing to large plantation of orange trees.
From there we returned our cottage and had some tiffin with roti-sabji. At 11 a.m we checked out and started for Shivakhola.
It takes almost 01:30-02:00 hours from Ahaldara to reach Shivakhola. Only Xylo/Bolero/Sumo cars can be driven by expert drivers through this steep pathway.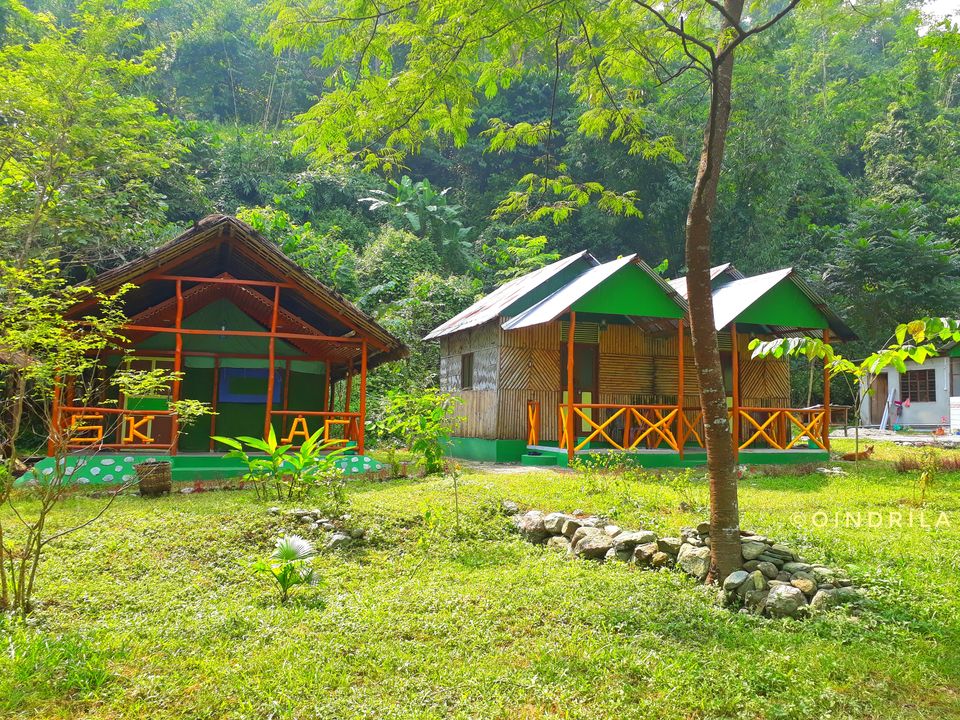 Shivakhola Adventure Camp is simply a heaven for Nature lovers. There is a small stream adding more beauty to this village.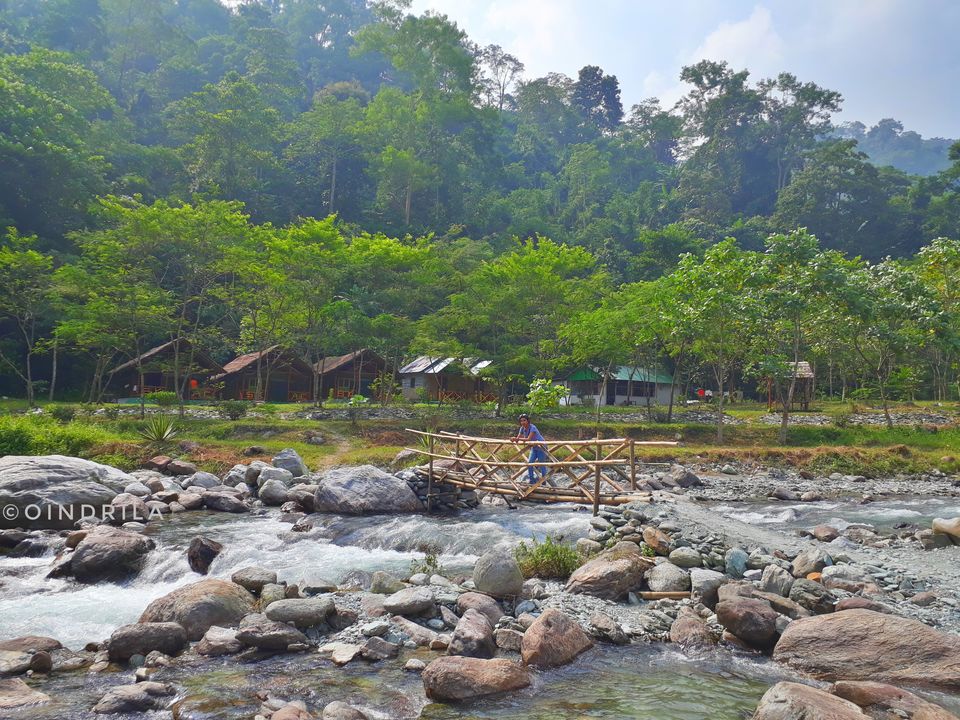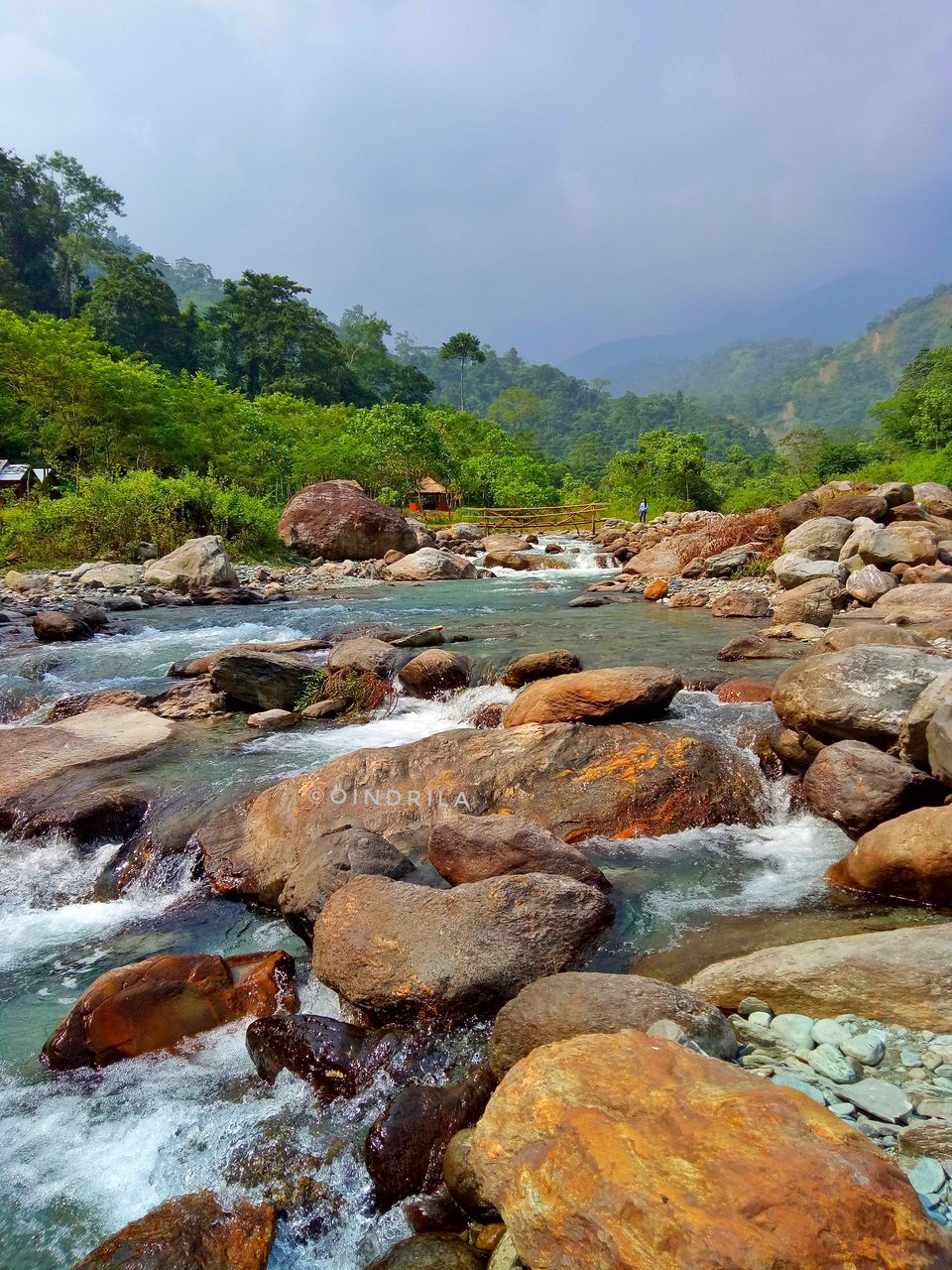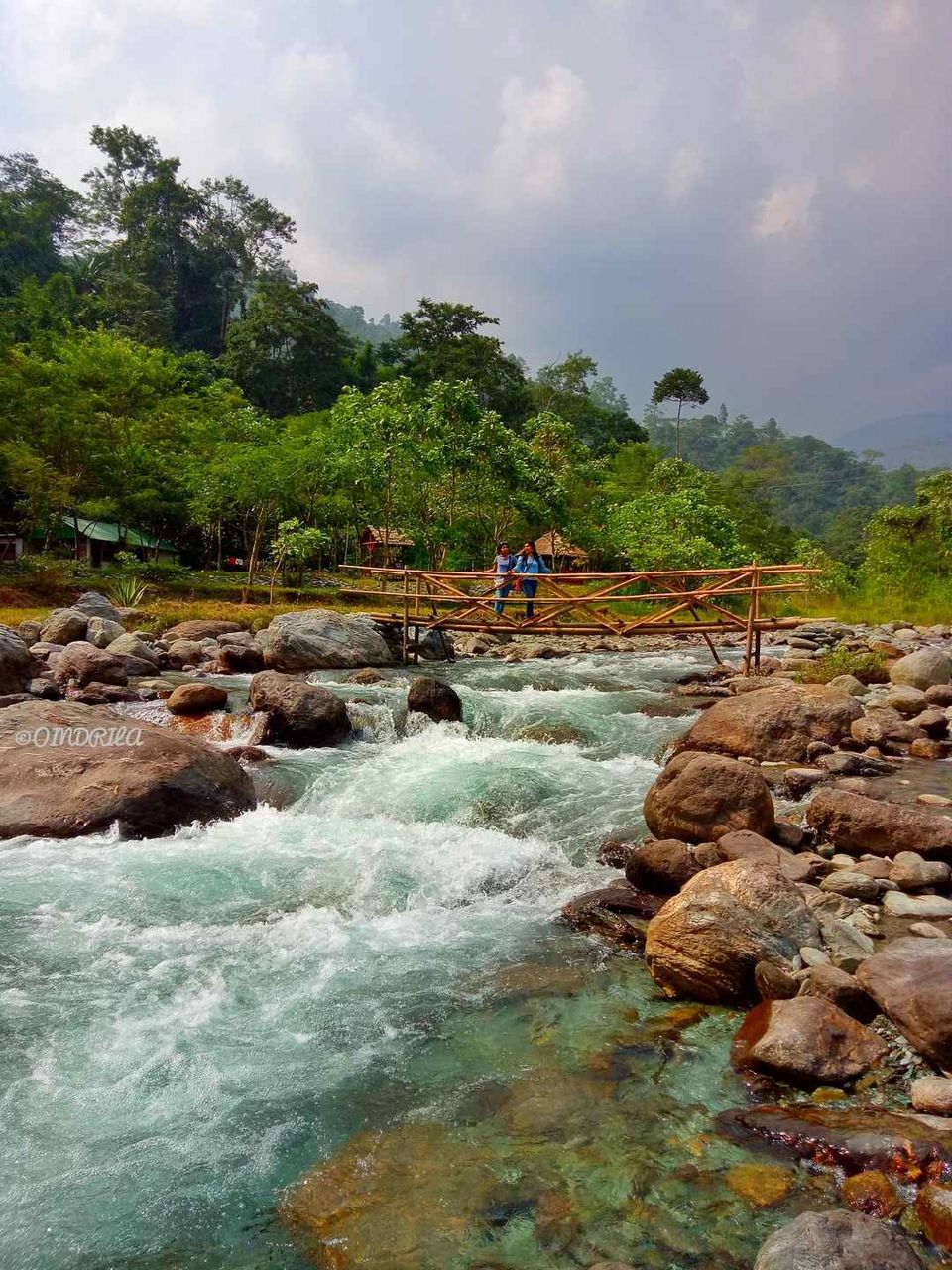 On the day of journey, we started at 09:30 a.m. from Jalpaiguri. Via Sevoke road, there are two ways to reach Ahaldara. First one is by taking the steep winding road near Kalojhora, that goes uphill on the left (from here Ahaldara is nearly 20 kms) and the second one is by taking a left turn after crossing the Birik forest. It's a one-way route that leads to Shelphu Hill, Ahaldara. The latter one is in far better condition than the 1st one.
This camp offers opportunities for trekking, bird watching and other adventurous activities.
There is an ancient temple of lord Shiva on the bank of the river and the Shivakhola village lies at a distance of 1 km from the temple.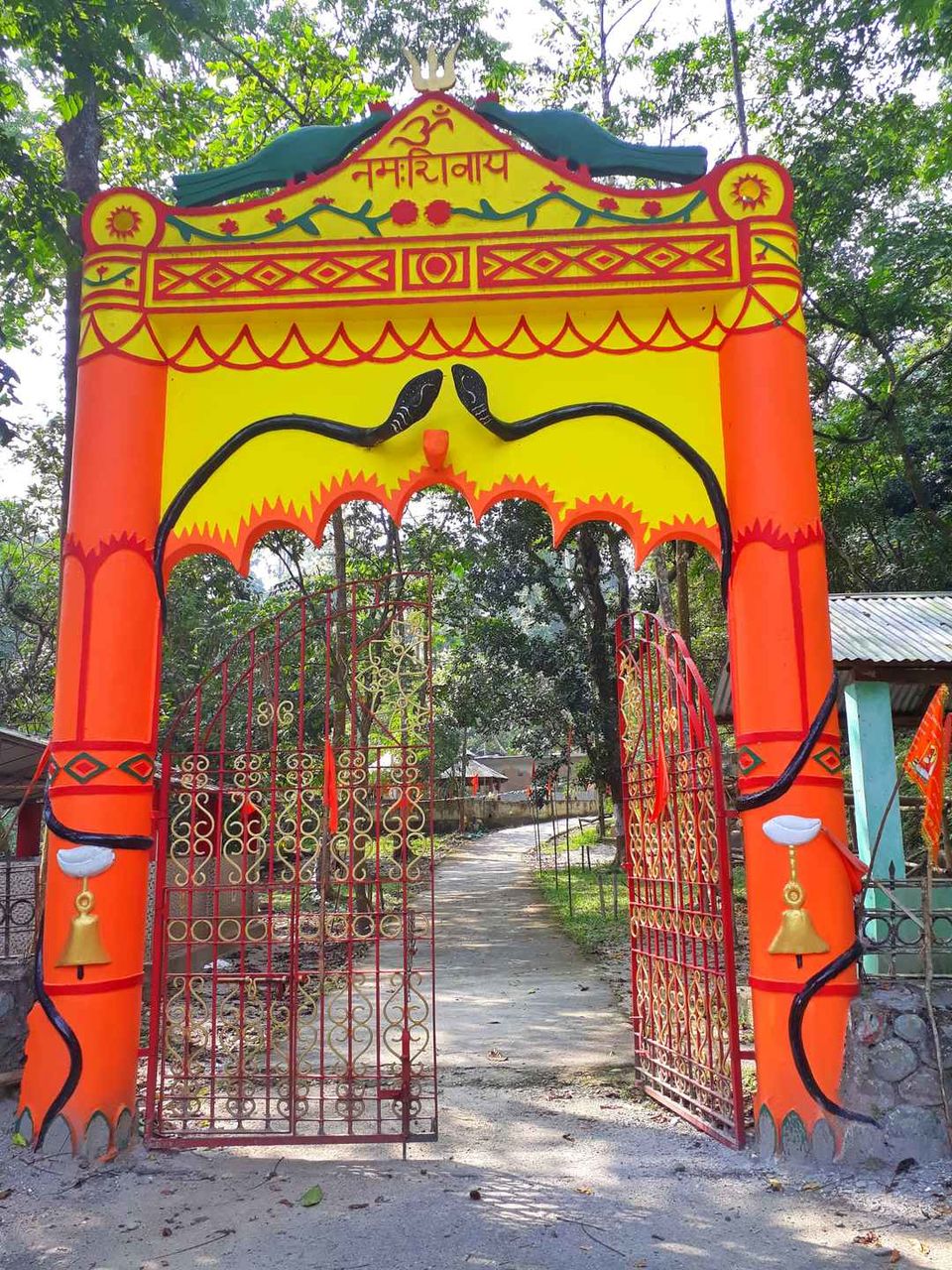 After visiting Shivakhola, we headed towards home via Sukna road of Siliguri. The road takes a sharp U-turn to Rongtong. This road between Rongtong and Sukna is one of the most picturesque roads and is a great treat to the eyes.