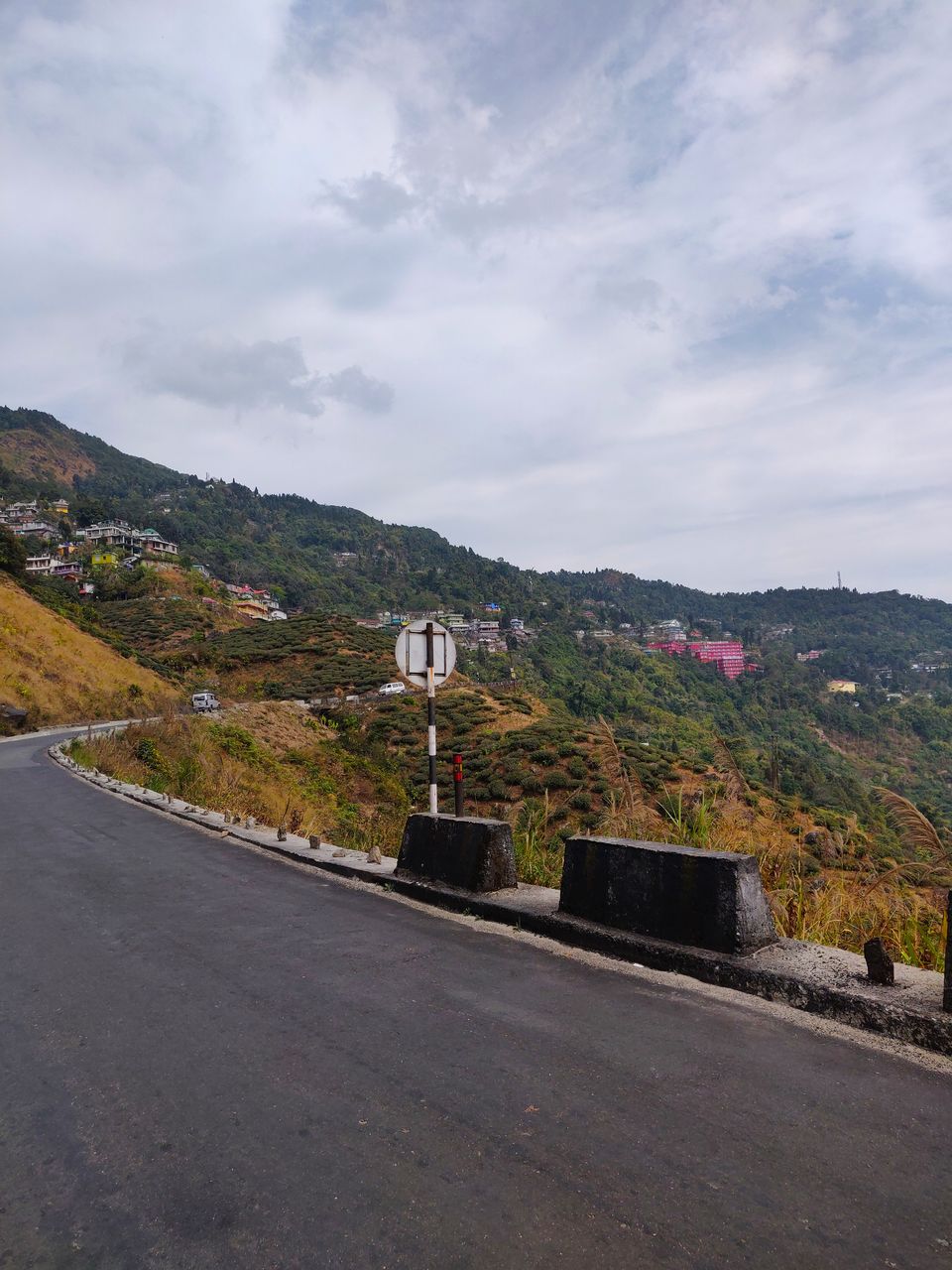 With no plan and a dull weekend in the college, I came up to my 2 friends at friday evening that we should go somewhere out to travel. Both of them responded with a thundering yass!!bcoz they just wanted to somehow skip the parade on 26th. :p At around 8 pm we decided that we are going to darjeeling. Not knowing how to go but we were damn excited. Being freshers and having that extra adrenaline rush we saw the frequent trains from guwahati to siliguri and went to the station. we thought we could get reservations at the platform but oh god didn't recognize it was 26th and a long weekend. the man said he had no reservations to siliguri for 2 days. Now we took general tickets and boarded the 11 pm train to siliguri. believing in ourselves and thinking ourselves as bond just because we study in iit, we entered the ac compartment. there we met Reshma Di. she also didn't had ticket confirmed for the next day but had to travel today immediately. we 4 didn't had a formed an alliance. at first the TC treated us nicely . gave us a place to sit. but after an hour or so asked us for 500 per person. we being students thought that was too much for a 6 hour journey. making up a story that we are from iit and please excuse us to sit. he allowed us to sit for an hour or more but after settling the issues with other passengers he told us to pay or leave. We decided we will not leave the AC compartment and met to old kind people who worked for railways itself. they said that we should sit on the floor next to them. we did so because the train was full packed. Next the train attendant was reluctant to throw us out of the compartment but the two gentlemen told us that they will handle the things. we should just sleep. Now the train Attendant called the railway police and we were frightened but reshma di and the gentlemen came to our rescue and argued the police that we wont leave the compartment. at last the policeman agreed and we were so relieved.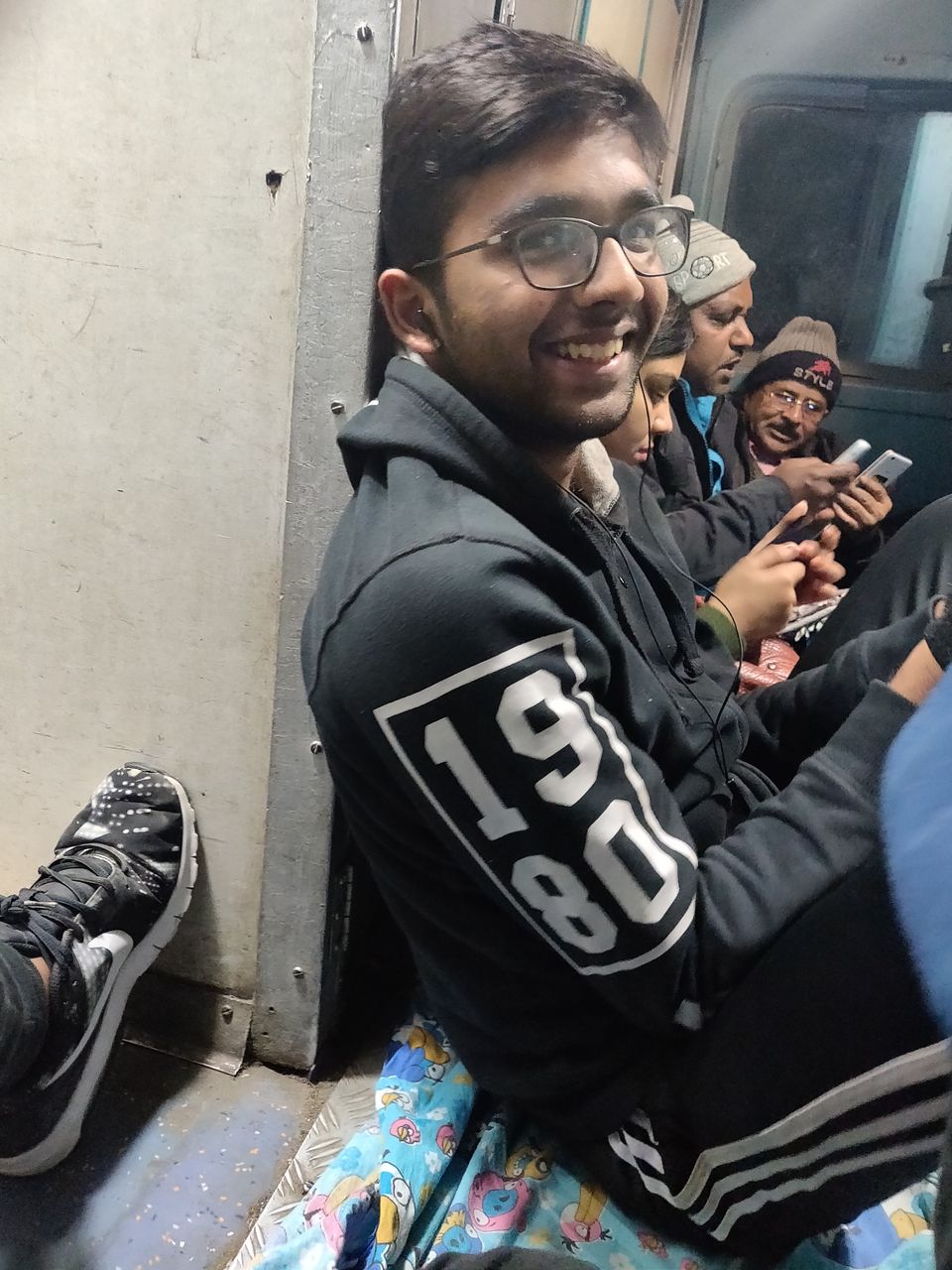 Now the next thing was how should we go to darjeeling. Reshma di helped us plan things about how should we proceed. we around 4 am searched for a bike renting service and luckily he agreed t o give us bikes around 6 am. what a night it was, we got down at siliguri station and seeing off reshma di and those 2 gentlemen we started for another day.
Freshening up at the station waiting rooms we straight away headed up to the bike rent shop. Tip - While renting a bike in siliguri please check for chain socket. Here the thing was we agree to book the bikes but none of us had a driving license. we rented a bullet and a Jupiter for 2.5 K for 2 days after negotiations.but the after hearing that we didn't have the license the man was frustrated. he said no to us but once again we requested and he allowed allow us only we gave some of our friends license number which we had a photo of. (very lame i know but aaj to saat khoon bhi maaf the :p) We finally started our trip after breakfast at nearby stalls. the distance from siliguri to darjeeling is 60 KM. I Heavily recommend please just don't go for the cabs to darjeeling instead just go for a bike trip. it will be just mesmerizing. Some things you cant just feel in the car.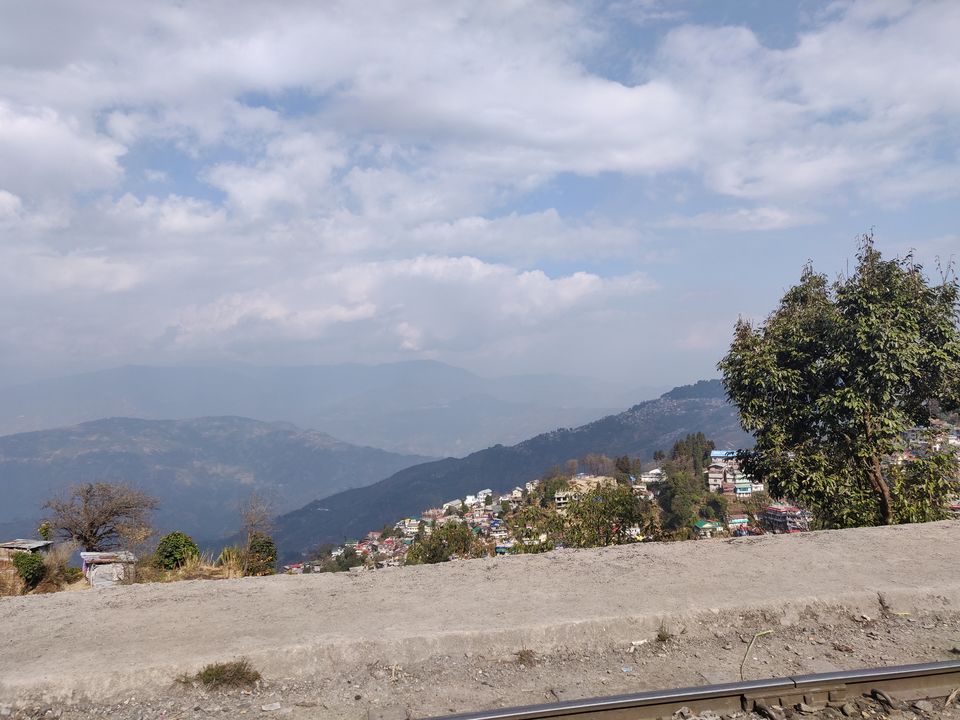 the first 30 kms were like just enjoy the lush green tea gardens and the landscape beauty. just having the feeling like Dil Chahta hai playing in the background while riding. But as we completed the straight road stretch of 30 km, the hill started and oh boy these were the things that we went for. The weather was like amazing we were so much into it that we stopped admired the beauty and were out of the world until we realized that we covered 13 kms in 3 hours!! i thought it to be darjeeling but it was in fact Kurseong-the only big town on the way to darjeeling. we then rushed the bikes realizing that we would we late to get up as it was another 20 km and it was 2 pm already. as we went uphill the temperature decreased gradually. at the start of the hill we were enjoying it but after sometime temperature decreased further. even with our gloves, jackets and those hot tea we were feeling the cold. after a certain time the bikes were running in autopilot mode, we were not feeling our hands but the bike was just moving. we reached up around 4 pm all tired and exhausted. The first thing we want was a hotel and food too. As we were like literally frozen . we ate food a restaurant, the happy couple there suggested us to book from oyo as it was cheaper than others. we booked a room for 3 for 1000 per day and it was very good.
Hotel - Atithi Guest House
We slept till 7 as we were so exhausted then went to the mall road and explored it. As being in hills darjeeling closes at about 8 pm. so we weren't able to explore the market but on our way back we saw the beauty o darjeeling. it was so peaceful that we cant describe. away from the chaos of the life.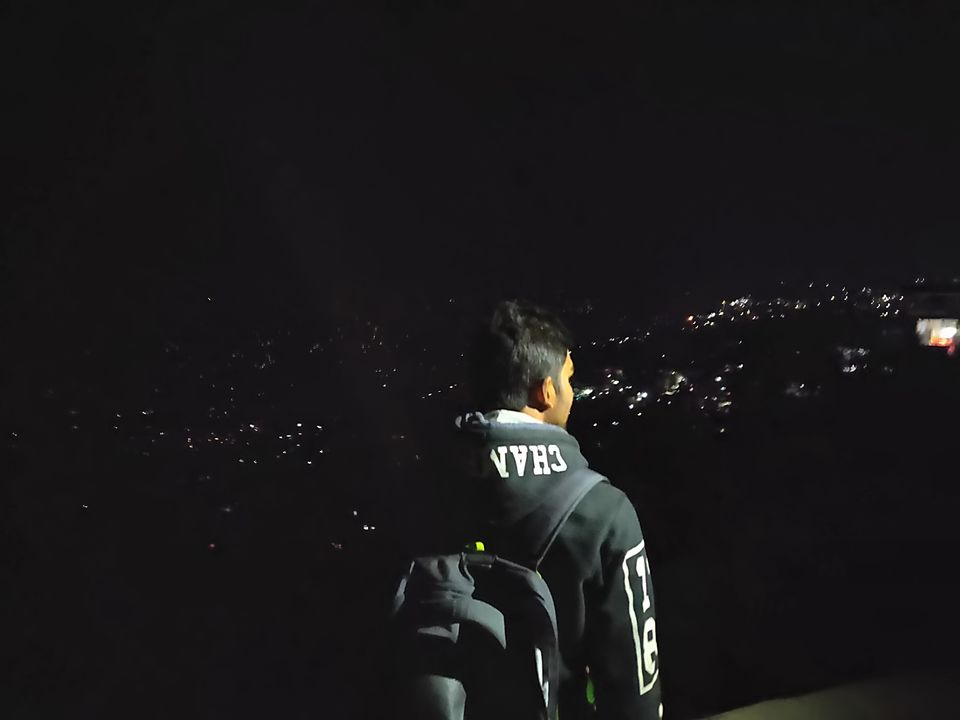 We came back around 12, had dinner and slept.
We woke up at around 5 Am and got ready to explore things at darjeeling. The first was Tiger Hill. Tiger hill is the point from which we can see the Himalayan ranges like K2, even everest sometimes(if the weather is clear). after a certain point the vehicles are not allowed. it is an uphill of about 3-4 km. not idle for old people. but beautifuk enough to start the day. Next we ate some maggi and around 10 am went to the next place The Himalayan Mountaineering Institute.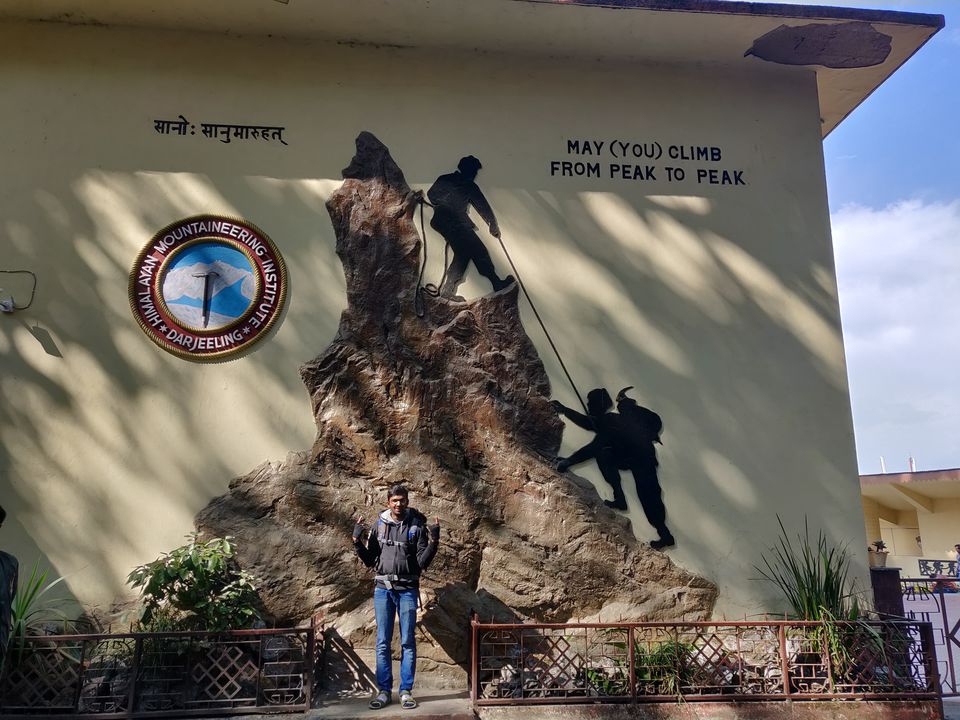 It is a government led organisation of mountaineers and trekkers. it has a exquisite museum which will fascinate every traveler . keeping the collections of the mountaineers who conquered mount Everest and other famous peaks of the world. They also run some courses on rock climbing and various treks. They have also built a zoo in there having exotic species from around the globe. it took about hours to see the place. On we went to the mall road and shopped some things.on our way we also saw some tea gardens but were nothing special. Our next stop was the best place in Darjeeling- "The Japanese Peace Pagoda"
we reached there around 1 pm and decided to make it quick as it was getting cold and it we took a lot of time coming up. the place was one of a kind. A monastery, bonsai trees , natural beauty;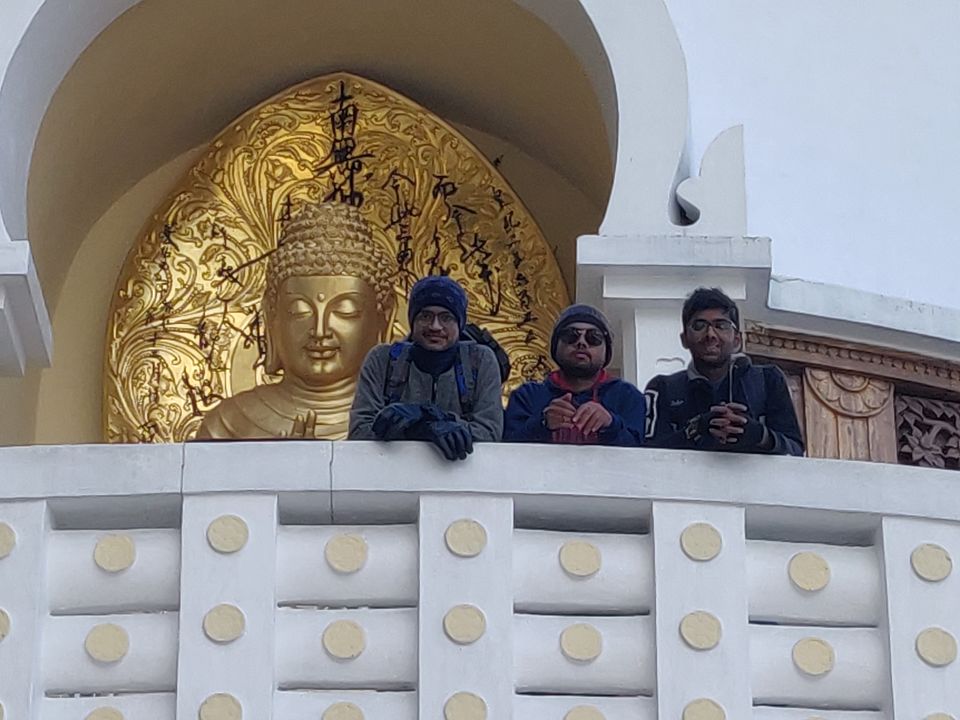 it had everything. we stayed there for like 4 pm. we were so in love with that place that we just never wanted to go back. the aroma and the calmness of the place is indescribable. the place is a must go for every person seeking peace in his life. we started downhill and around halfway we realized the activa was short on petrol and thought we will get if filled in kurseong but to our surprise petrol pumps remain close on Sundays!! After searching the whole Kurseong it had only one garage- The black Mamba which had petrol with him. we also had breaks repaired to the bike as my other friend met an accident because of the the back brake of the bullet not working. then finally we reached siliguri around 9 pm. now as we returned the bikes the the owner started to say that the chain socket of the bullet had been broken by us. unaware of that we were being looted as he had an advance money of 2 K with him. after some melodrama and convincing him that we have no tickets and no money to get home we got 1.5 k back but still that was unfair .
We headed to the station and hoping it will happen the same as the previous journey took general tickets because of no reservations and got into AC compartments but this time TC didn't allow to stay in that. Some army men overheard our conversation and allowed us to stay in the army compartment. We were very fortunate for their help. we reached guwahati around 8 am. and back to our routine 9-5 college life but with loads of memories.
PS- Please get train reservations in advance!!
Frequent searches leading to this page:-
Darjeeling 2 day itinerary, darjeeling 7 point tour price, darjeeling 7 points, darjeeling 7 days package, darjeeling 7 point tour