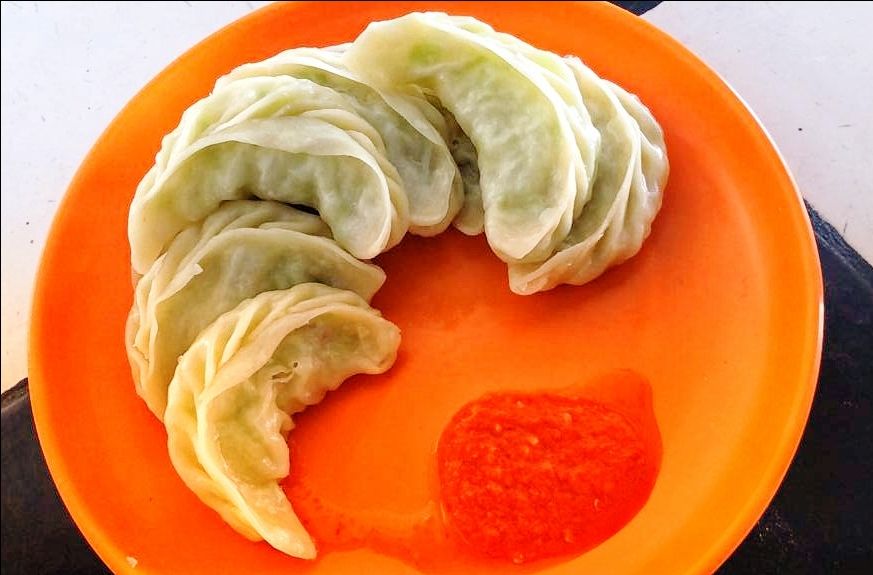 In the lap of the majestic mountains are the stuffed dreams made of MOMO'S, along with the mouthwatering spicy chutney and special soup. Momos are dumplings native to Tibet, Nepal, Bhutan and some Himalayan States of India. Today I have a long tale of an early romance and of unleashed memories. We eagerly waited, as we drove up the windy snake shaped road, surrounded by the calm Himalayan range, with the view of the sides, my heart skipped a few beats to the excitement of the destination. Luckily our driver was the most humble person I have ever come across and the song were heart warming as he played along in the journey. We knew the little towns along the way from the little foothill town of Siliguri to Darjeeling, where the clouds will kiss the pink cheeks of the cute little Nepali kids and few more hours of excitement and then there were MOMOS.
At certain halts we had soupy wai wai, best way to over come mild hungry while travelling.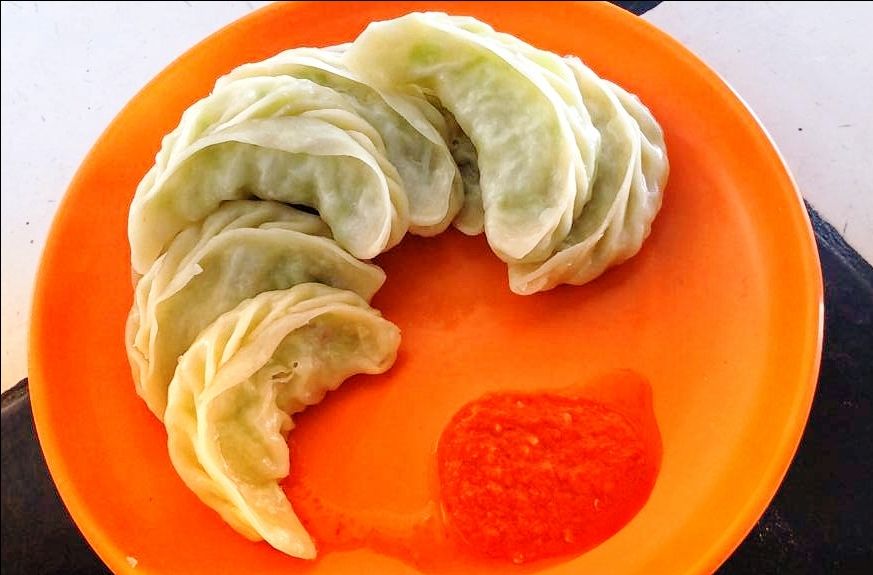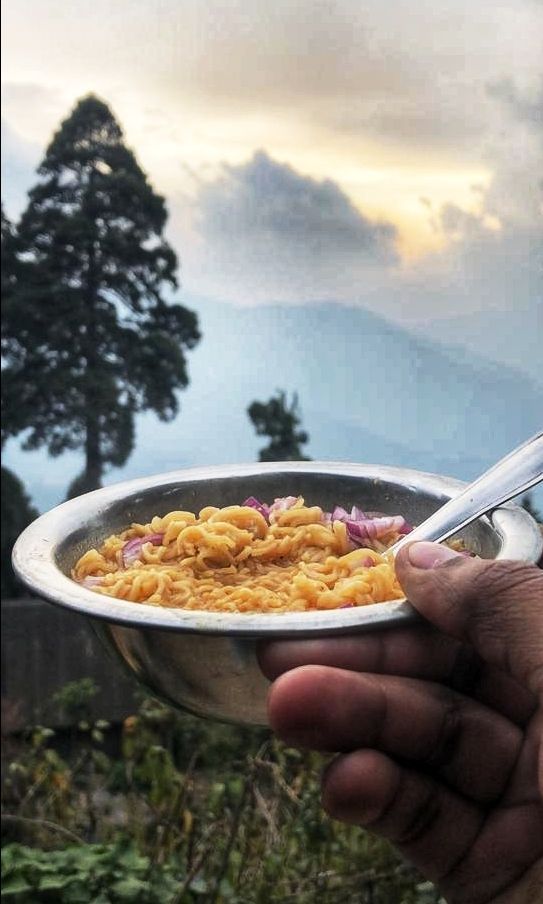 KEVENTER'S
If you are in Darjeeling, your first stop for breakfast has to be the keventers. It is located just beside the famous Tea Planters Club and the Clock tower. The majestic Kanchenjunga will lie there in front of you with her full glory. Even before you check the menu I would suggest go for a warm cup of coffee. Once you see that mug with nice bubbles coming out and the chocolaty aroma filling inside the cup, even the beautiful view starts to fade away and all that remains is the coffee and the meal. Keventers meat platter is actually a huge, boring fried stuff where- sausage, meatloaf, salami and bacon tastes the same.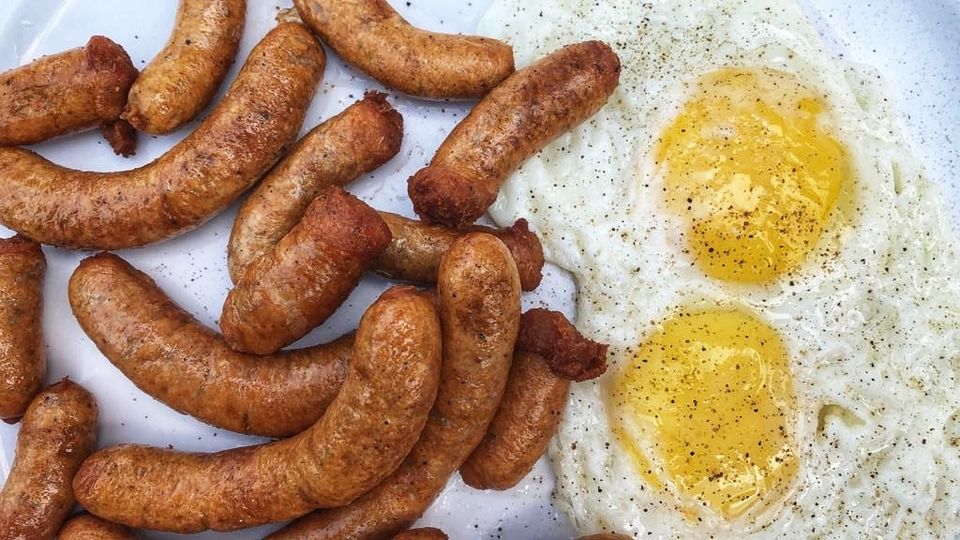 GLENARY'S
It is the finest eateries of Darjeeling. As we moved in the city, glenary's has been the place for supper as many days we stayed. The bakery is a red telephone booth reminiscing of the earlier days. Glenary's Bakery & Cafe is well-known for the breakfast it serves. During breakfast, you get items like sandwiches, burgers, rolls, pies, pizzas, pastries, cakes and many other items including fresh bread and loaves. And of course, there are the famous Darjeeling tea and coffee. The bakery still uses its old recipes to tempt Darjeeling with its pastries, tarts, chocolates and marzipans. We never fail to visit this place be it cakes or muffins, or the chocolates, glenary's never fail to make me happy. For dinner I would suggest Glenary's is the best. Go straight to the first floor restaurant. There will be lot of items in the menu card and at times pretty confusing. We ordered chicken roast, fish aa gratin, and it was so amazing. In the next visit we order chicken noodles, chicken rice along with chili fish and chicken.