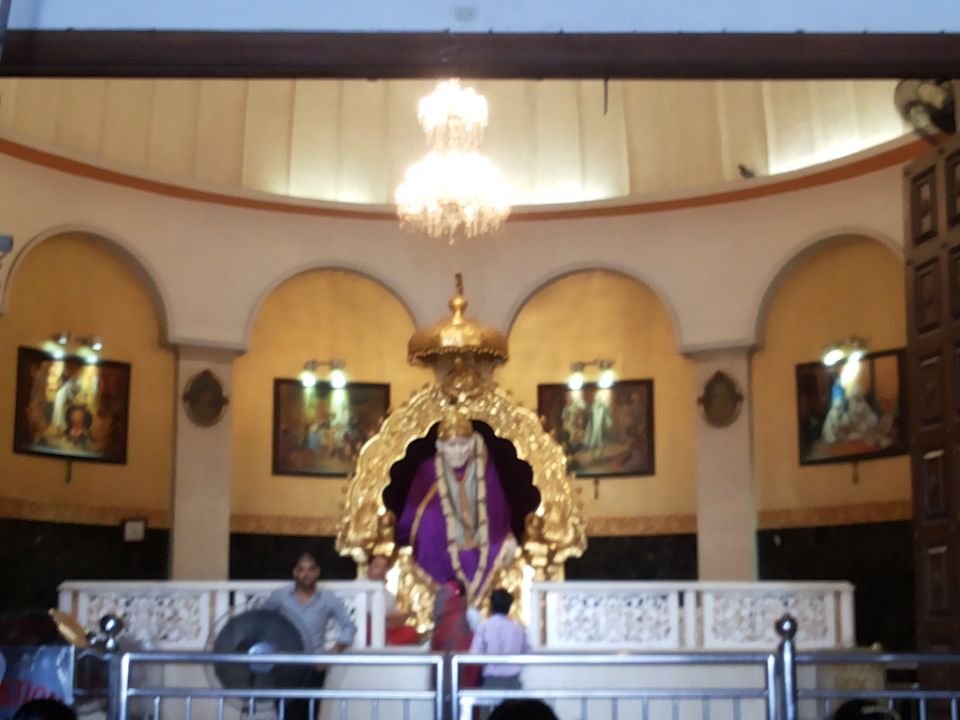 We both are like minded – myself and my friend with whom this trip was planned - though spiritually inclined, practically pretty clear in our head.
We had attempted to visit Sai Baba's temple in Sodepur once before however due to timings we could not make it.
A bus to the temple takes roughly 45 minutes from our residence in North Kolkata. To offer our prayers, we bought sweets from the shop outside the temple.
Alternatively you can also take an auto to reach the temple
We noticed some construction / renovation was in progress. It wasn't too crowded.
The single most memory of that visit was we were sitting in front of Sai Baba and talking about properties – which one to visit, when to go etc. Each time we reminded each other where we were and that we will have to continue the discussion outside the premises. We reprimanded each other and then continued the same chat again, uninterrupted.
This only means, our minds were restless to have that particular discussion, that very moment. We have so little control on our minds.
I have one more memory of that visit. That makes us less guilty about our chat.
The guy (not sure if he is the priest) to whom we handed our sweet packet as offering - kept some of the content to offer and returned the packet immediately. While we continued our little worldly discussion, sitting in the hall, that guy was busy with his mobile – That looked really cool to see someone up there, so close to Sai Baba busy surfing on his mobile
The score is even – As is the priest, so are we – worldly!! He is probably just an admin guy doing his duties.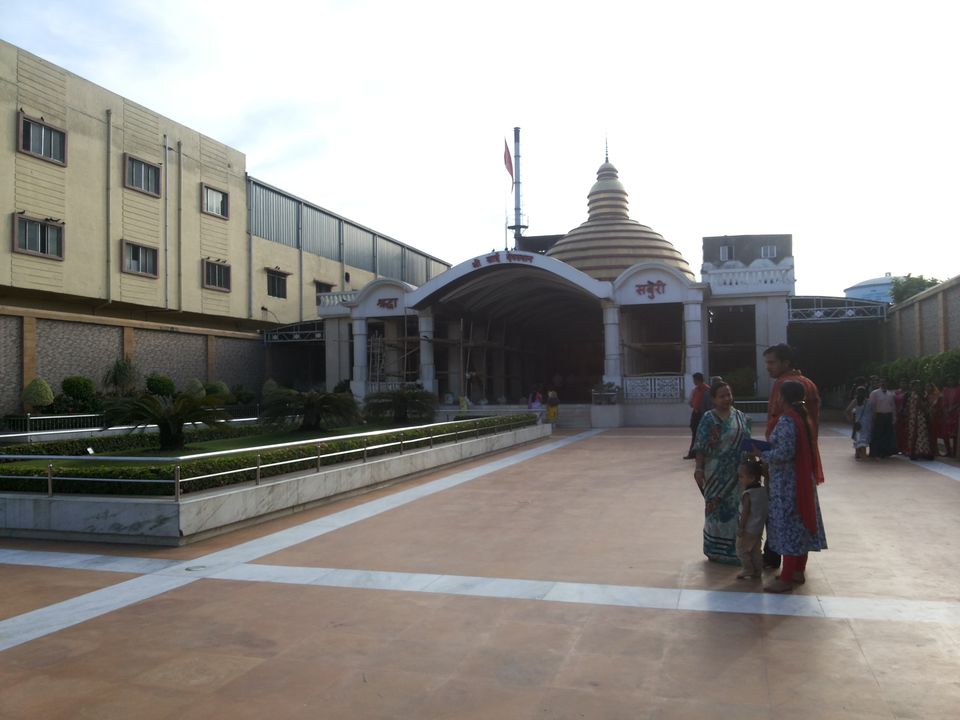 I have seen this temple many times from bus window during transit on B T Road. The temple is beautifully decorated with flowers on a few occasions and it is such a lovely sight from a distance. Every time I wanted to get down from the bus to see this closely.
Finally, this is how Sai Baba blesses you..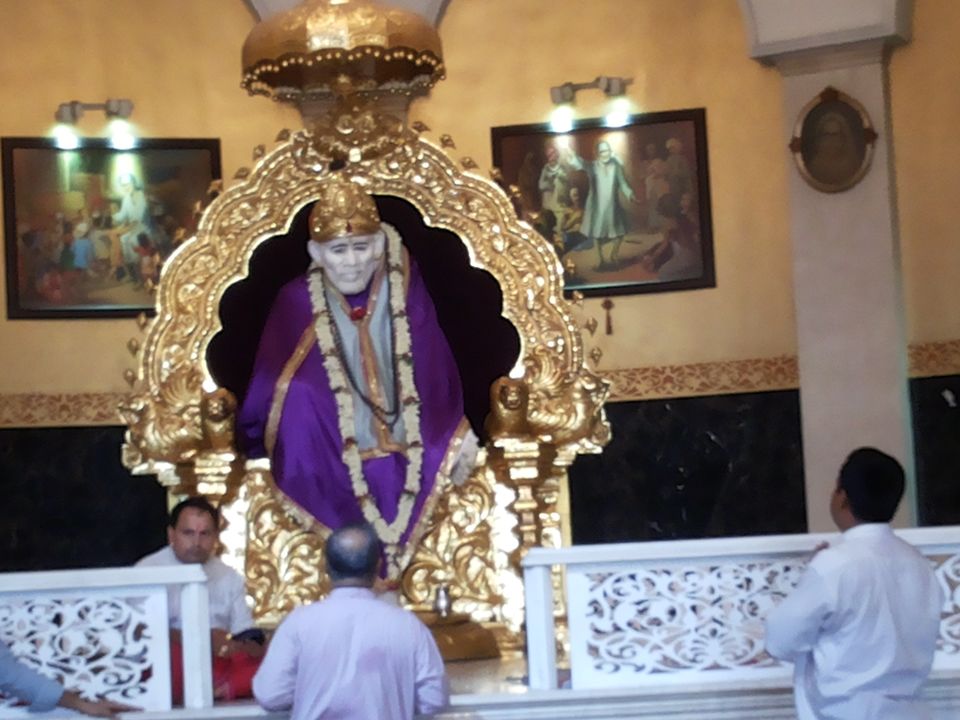 I plan to go there again to see the Arati and this time, I promise to myself - just to meet the fakir, like a fakir leaving behind the worldly thoughts.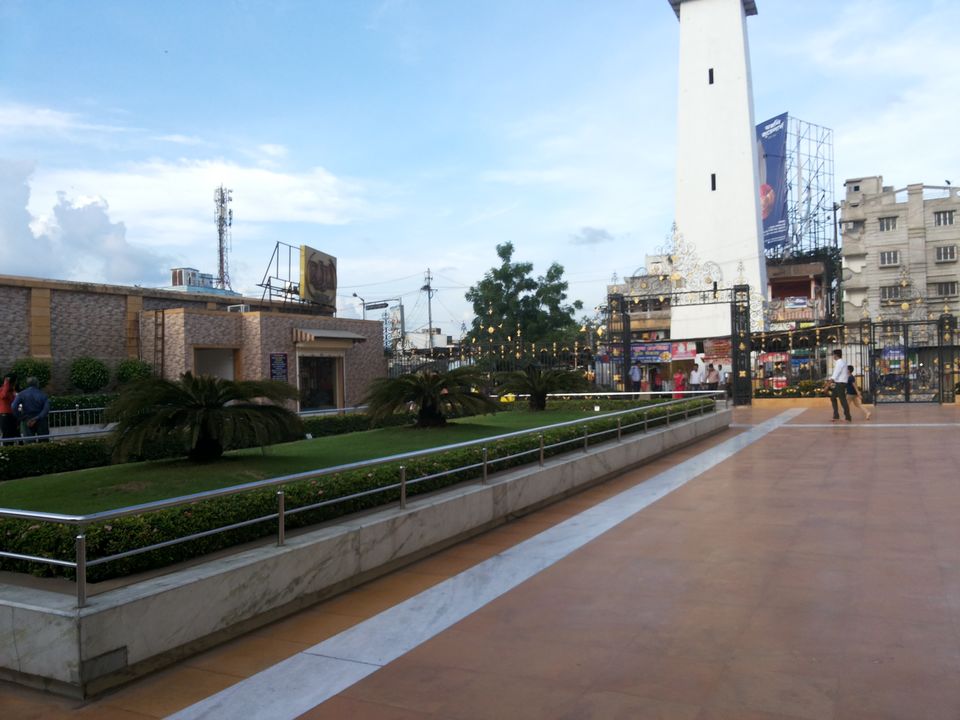 Literally, stepping out of that gate is getting back to the worldly chaos!!