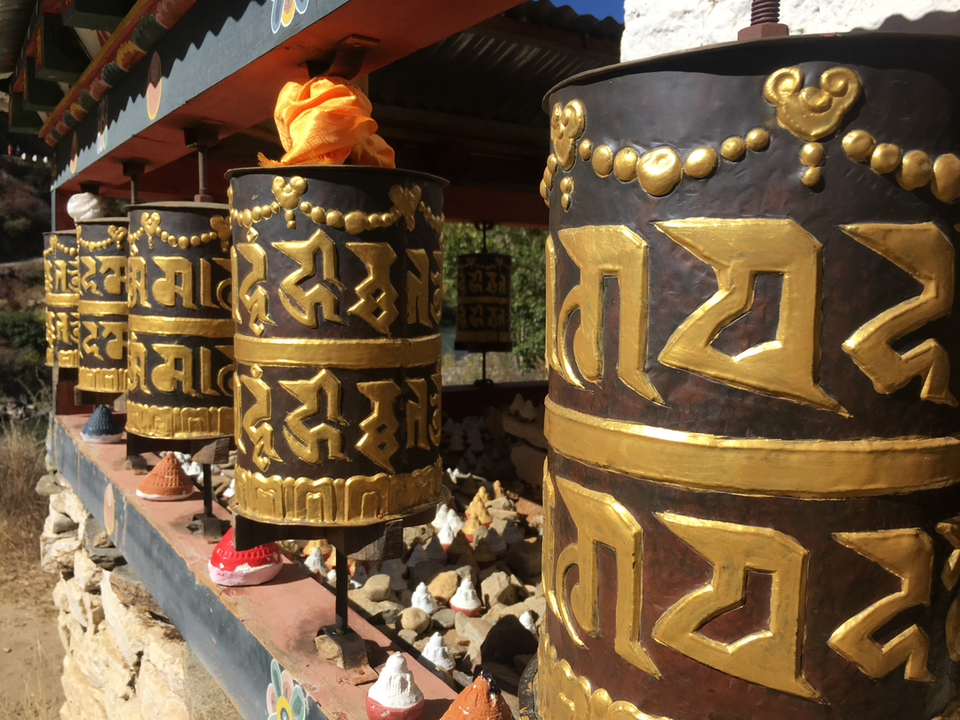 The world is full of great landscapes and unbeatable beauties. And we went to one that serves part of it with richness in happiness index. Yes that's right! It's Bhutan, the land of thunder dragons. You can actually witness the happiness, helping gesture of Bhutanese. We have visited in November 2019 which was corona free times for we, Indians.
We boarded the flight from Nagpur to Bagdogra via Kolkata which cost around 23K round trip for two and about 25K for hotel stays. Bagdogra is nearest Indian airport that allows time saving commute to Bhutan. There are very few or say only 2 airlines (Druk air and Bhutan airlines) that directly operates from India to Paro international Airport, Bhutan with very limited flights timings. Also it costs higher as compared to break journey via Bagdogra. Our trip was suppose to cover Thimphu-Paro-Punakha. However as per the King's order, the entry was restricted for visitors to Punakha region during that period. Unfortunately we had to cancel Punakha on last moment. As anyways our trip was planned from Bagdogra airport and we suppose to enter Bhutan by road via Phuntsholing, we modified our plan a little and planned to spend a night in Jaldapara. After a long journey, we stayed overnight in nearby hotel. The entry permit (and tickets off course) is needed to enter the sanctuary which was arranged by our travel agent on same day we reached.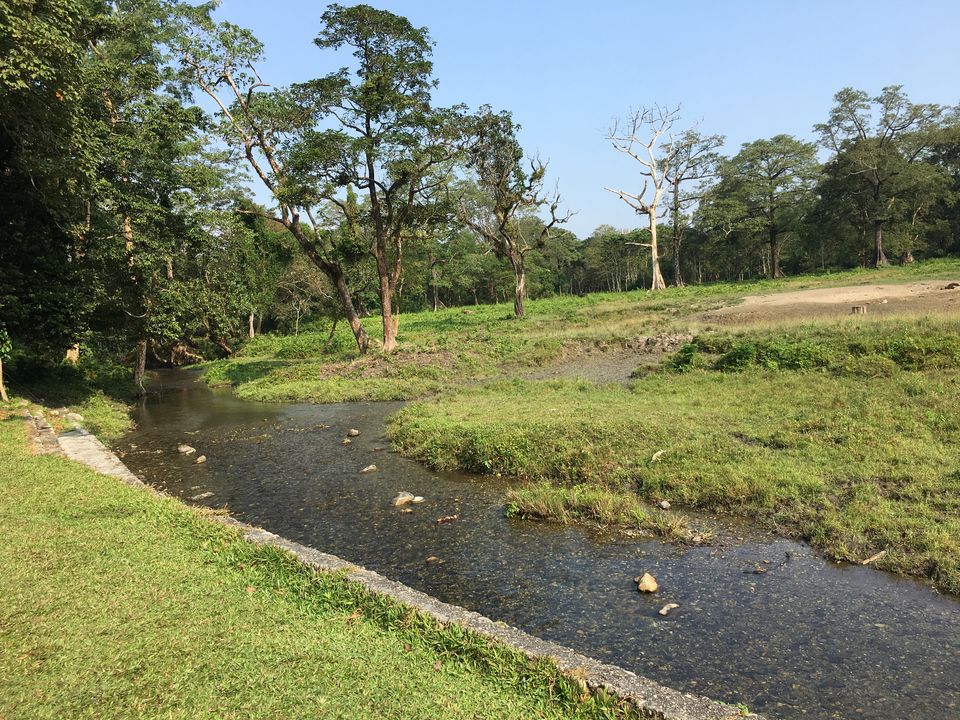 After finishing the safari we headed toward phuntsholing, it's the town to enter Bhutan via road from India.
PS: Indians don't need permit to stay in Phuntsholing.
Guys, you can clearly or significantly see the difference the locality in India and Bhutan; just after crossing a gate! The clear organized roads, houses, shops, discipline etc. So as we reached by evening after check-in and freshen up, we left out of the hotel to roam around the city. Our hotel was nearby to the embassy office to make it easy for getting official permit next day.
PS: If you do not have your arranged vehicle then you can easily hire it, on bargained price. The city tour included the monasteries, phuntsholing view point.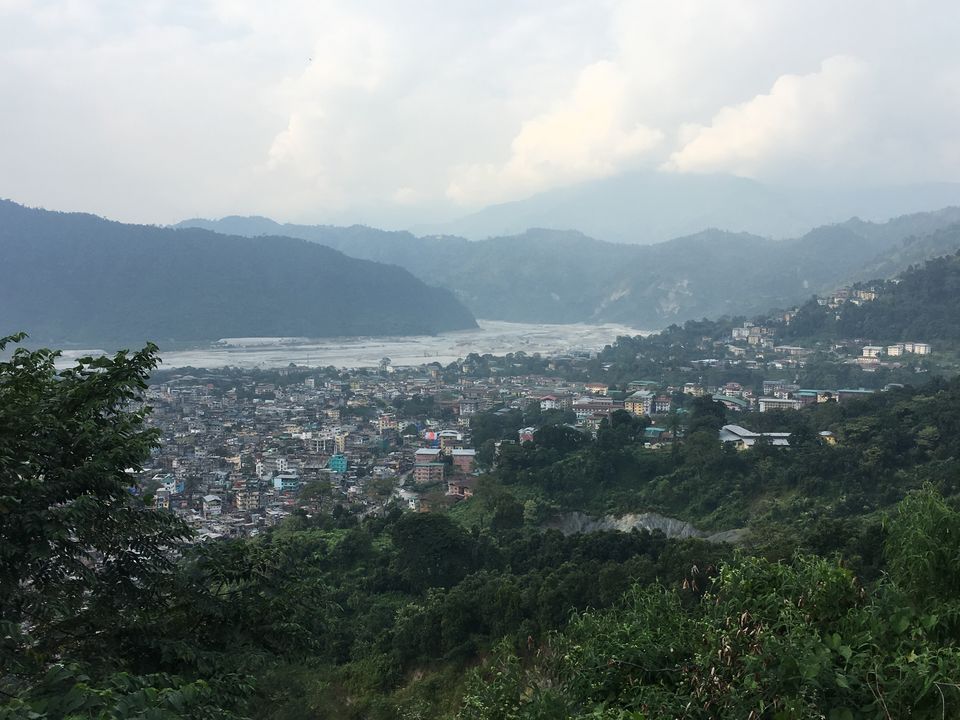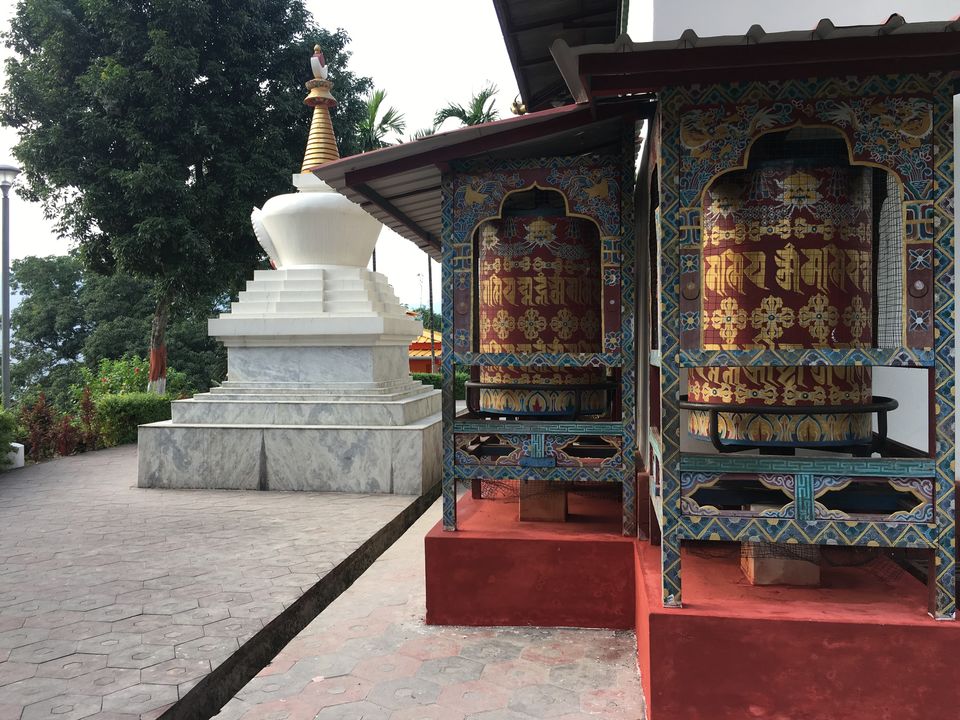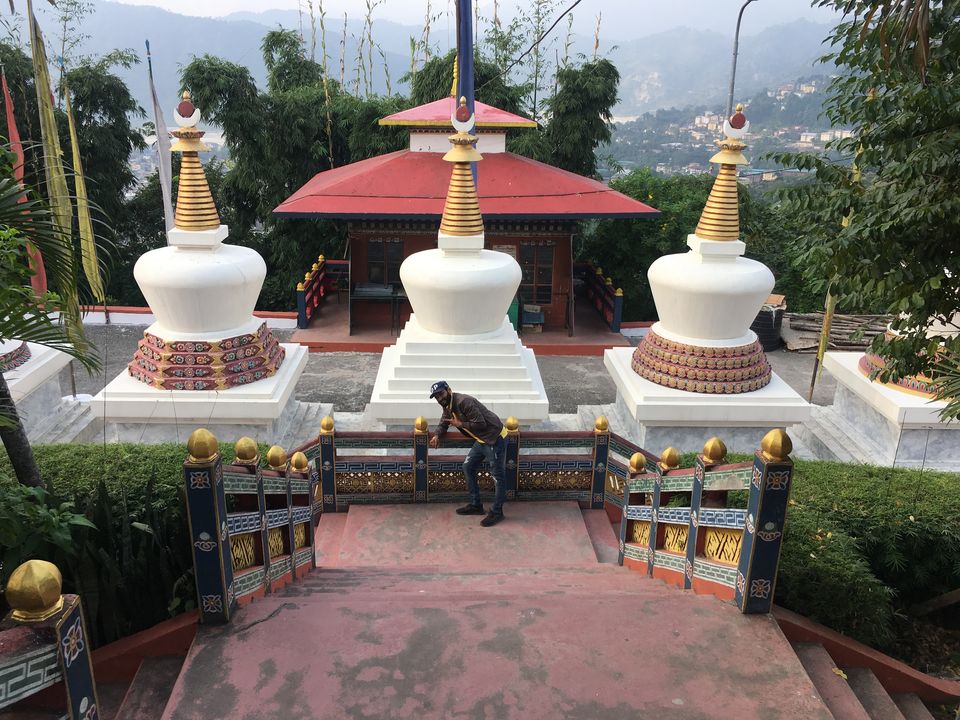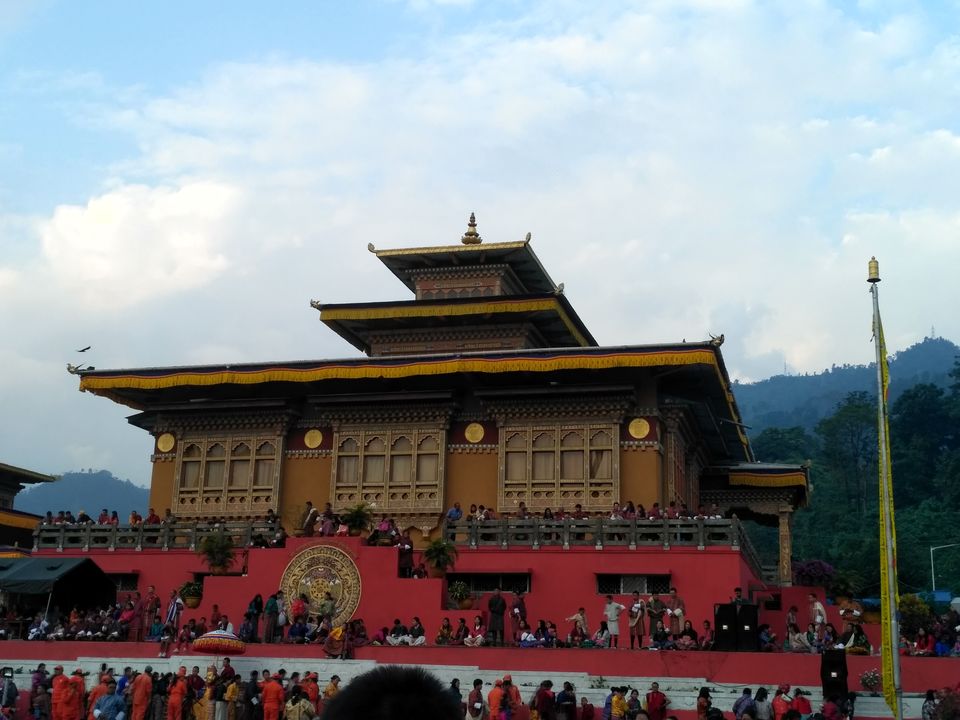 This day was for Thimphu! We started our journey soon to cover the distance of approx. 150 kms which took us around 5 hrs. After receipt of the clearance (to move ahead for Thimphu) which almost took 3 hrs although it was planned tour by travelling agents because of the gap of 2 consecutive holidays.
PS: Its better to hire agent at least to get clearance if you are traveling solo or without any travel agency. At minimum charges you can get the clearance within short time rather than losing a day till your turn comes up. You have chance to show your bargaining skills here if s/he can provide (tourist) SIM card as well. Because you may get Vodafone/Jio network in Phuntosholing not beyond that. You may connect to your hotel staff or may find the agents on immigration office area as well.
There are non ending valleys which keeps you aww state while you are on this road.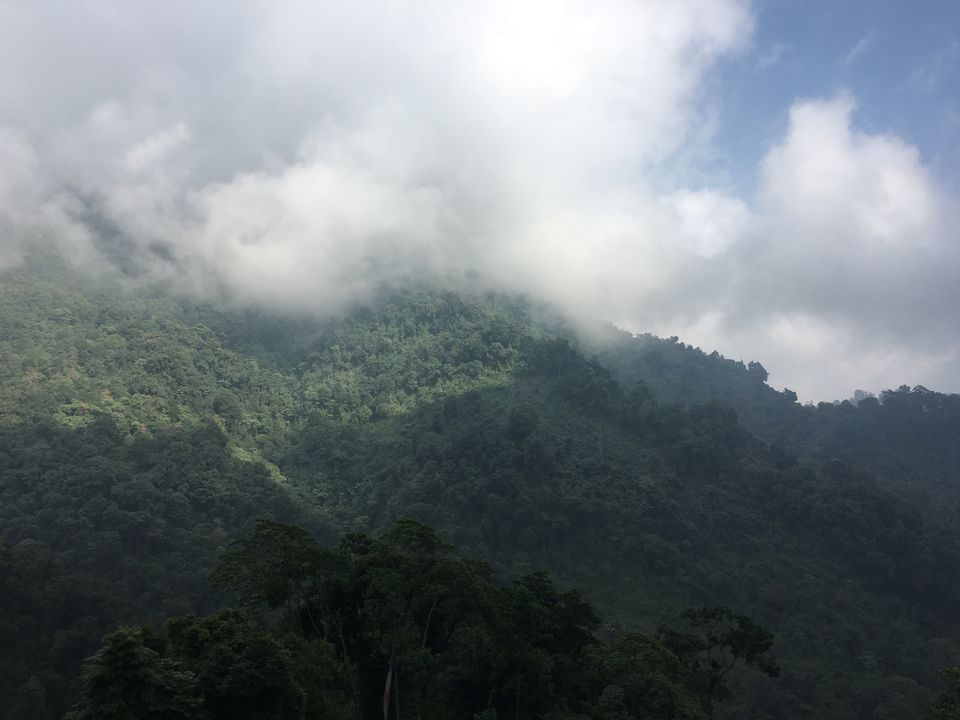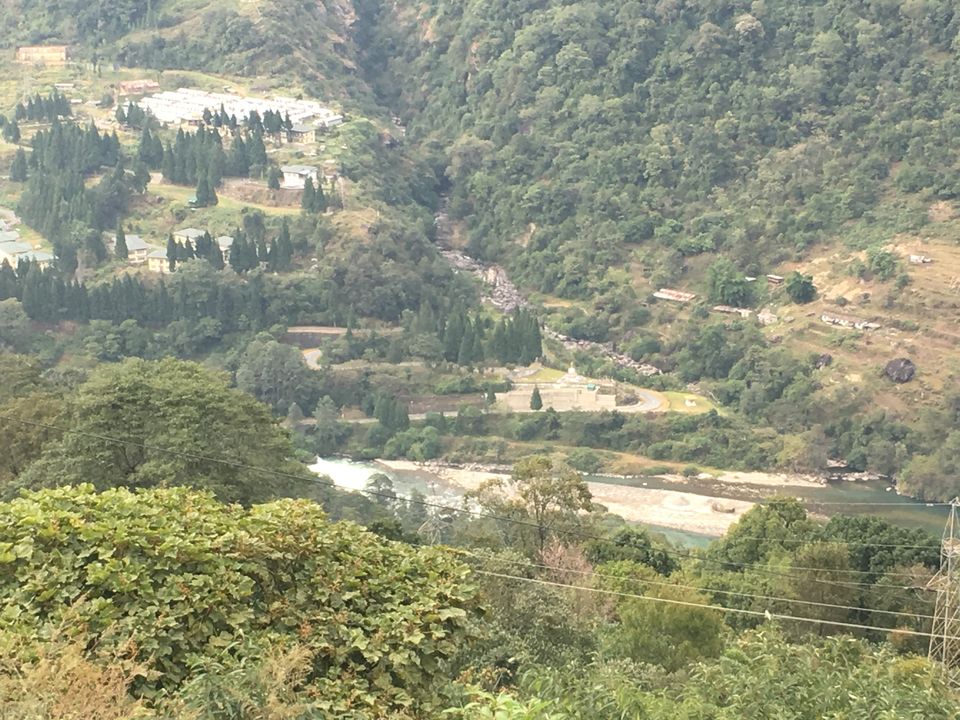 From the roads of Himalayan ranges with scenic points and small eateries with momos and datshies we finally reached to hotel in Thimphu by evening.
In morning we woke up with much positivity, as the Dordema statue was right in front of hotel balcony. Just after crossing Thimphu chu/river, the clear feels like a stagnant water stream passing beneath the feet we came to Thimphu Chorten monastery. The soothing breeze and the clear sky at the Dordema statue was surreal. One could feel like not to leave the place and I was from that one. This city where the King resides is mostly crowded with tourists.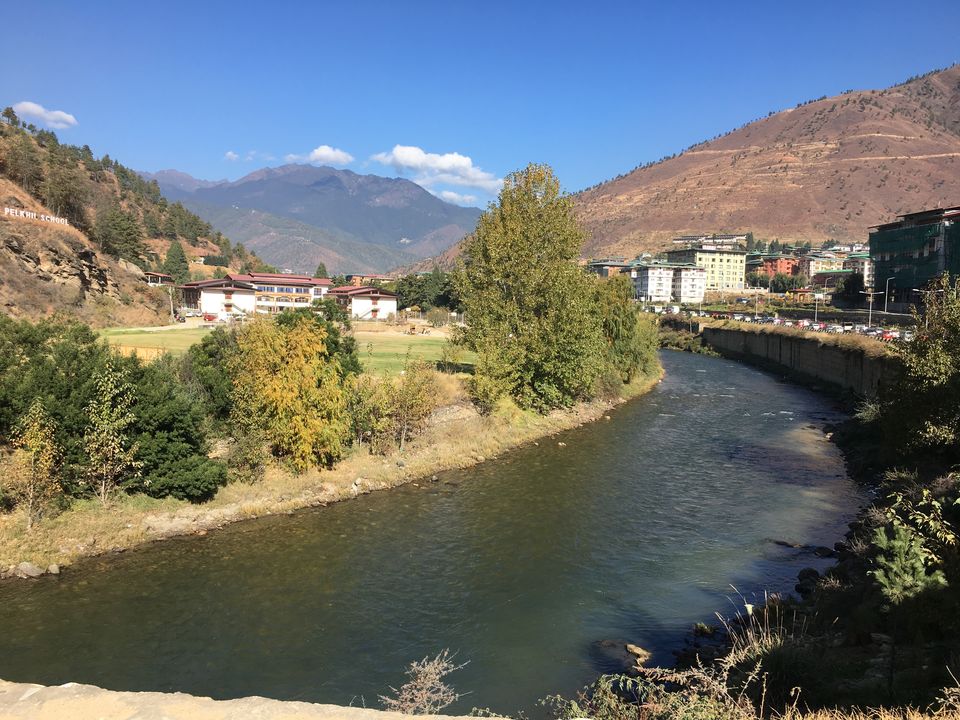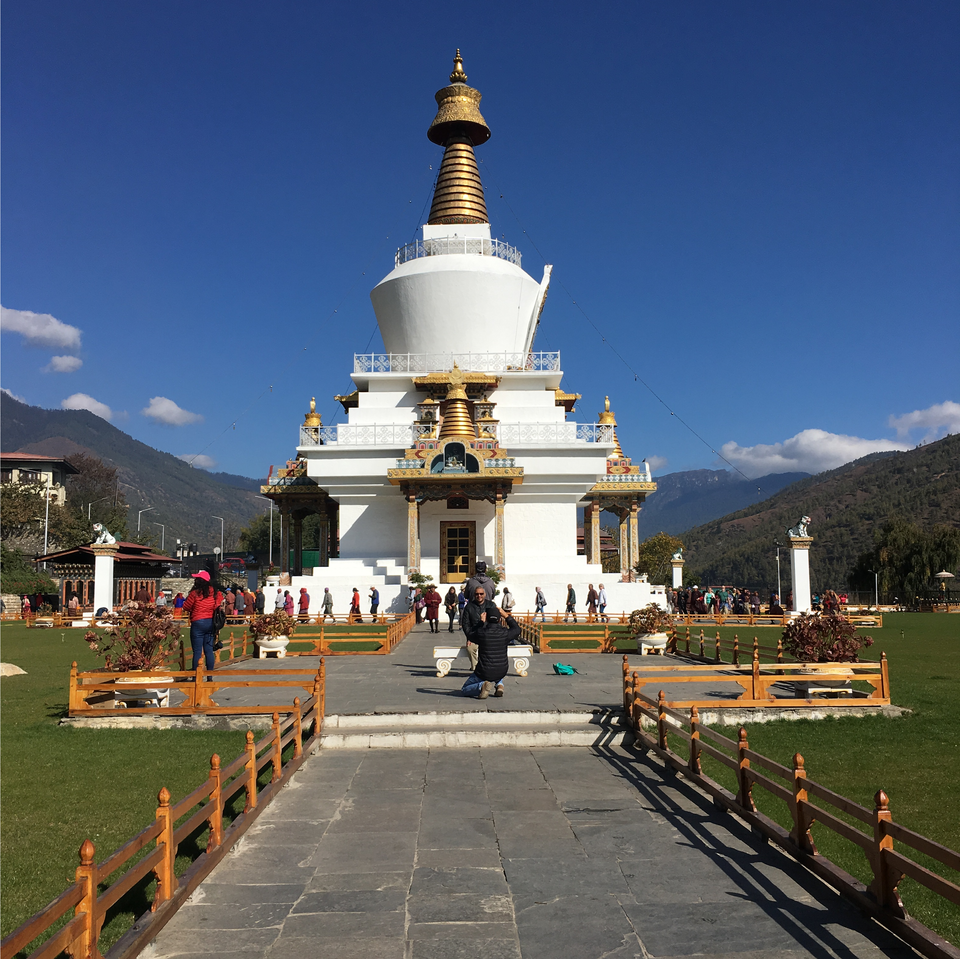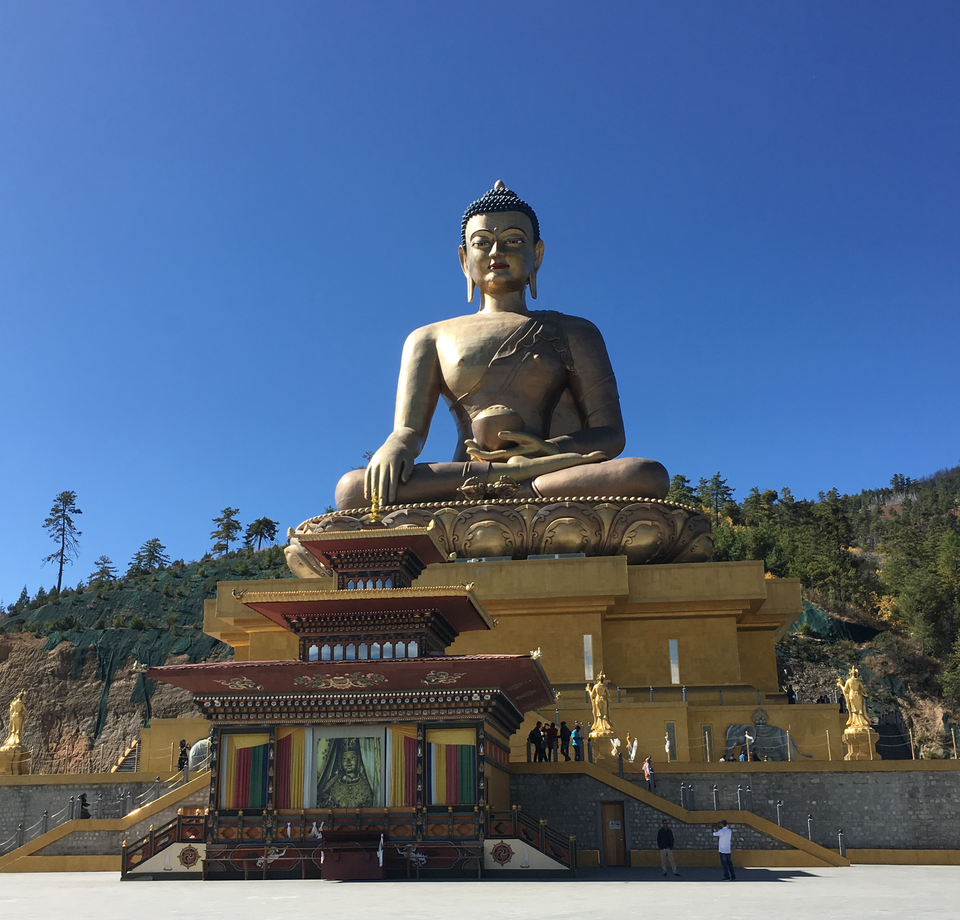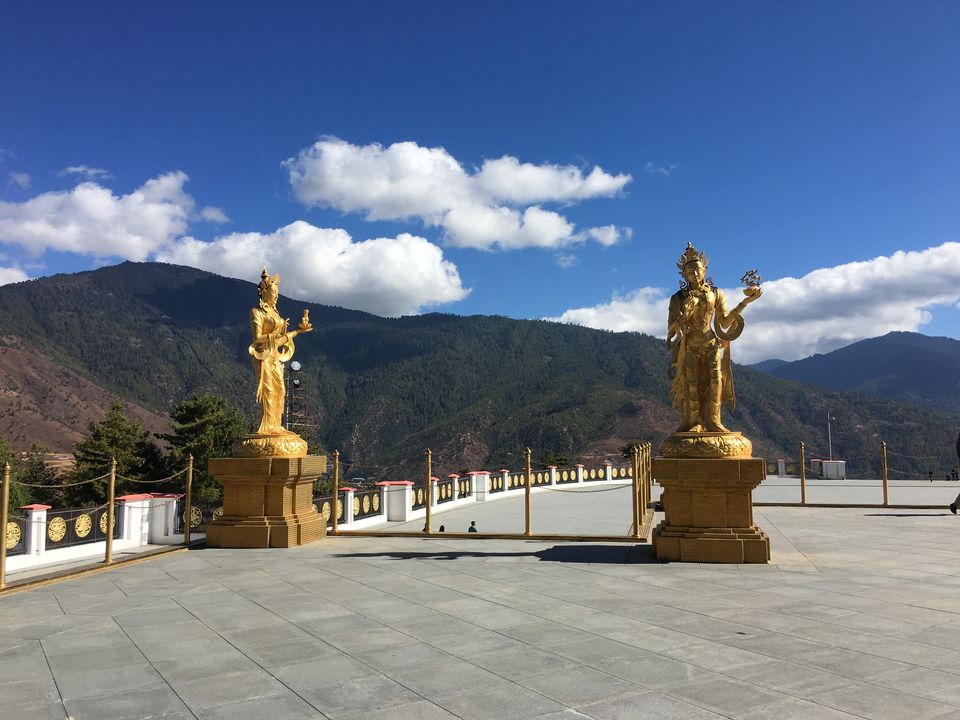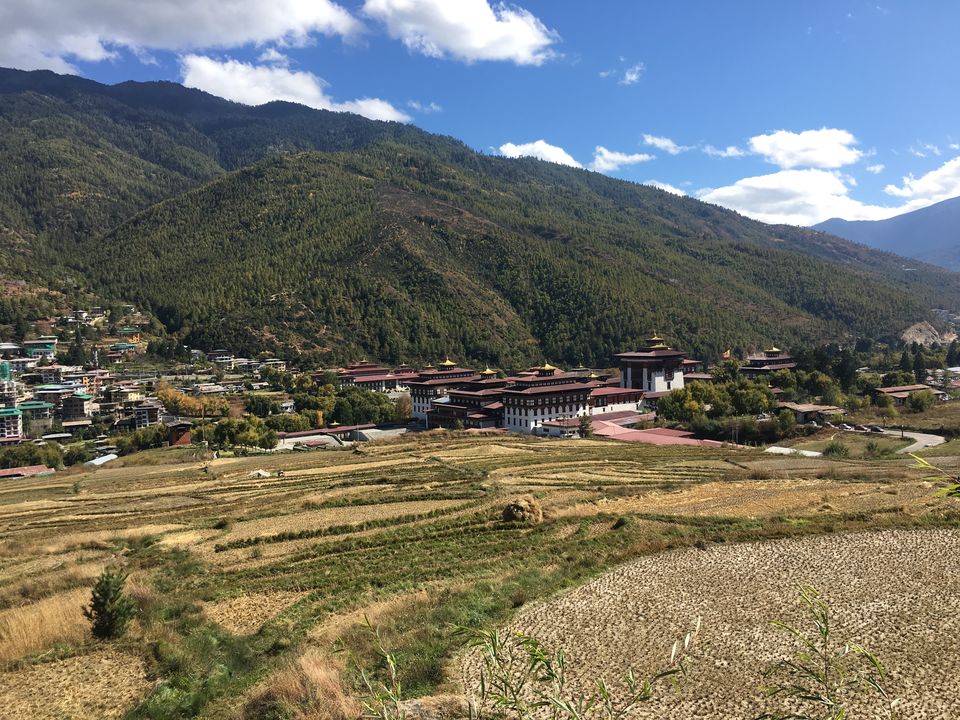 After exploring the Thimphu city a quite, we headed toward Dochula pass which is nearly an hour away from city, on the way toward Punakha. This place consists 108 chortens or stupas built in memory of Bhutanese soldiers, a monastery and garden.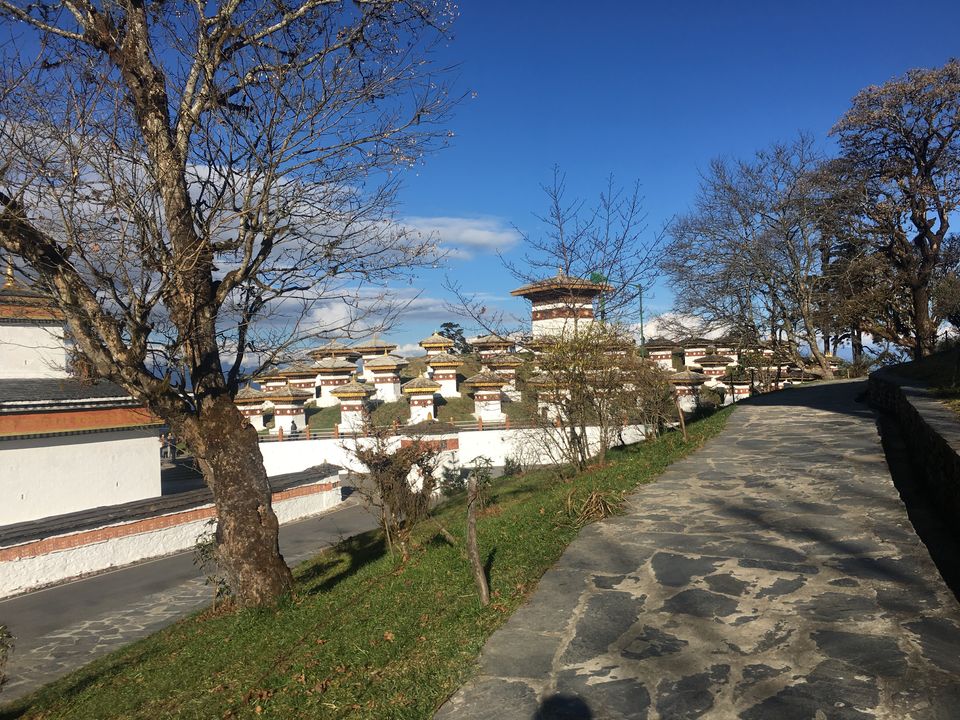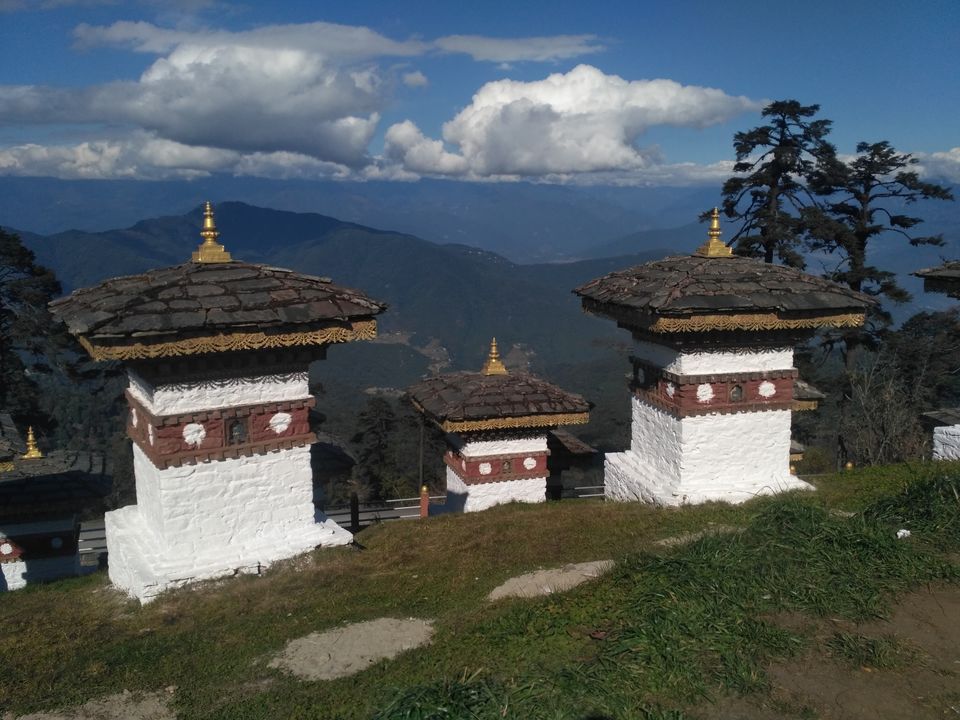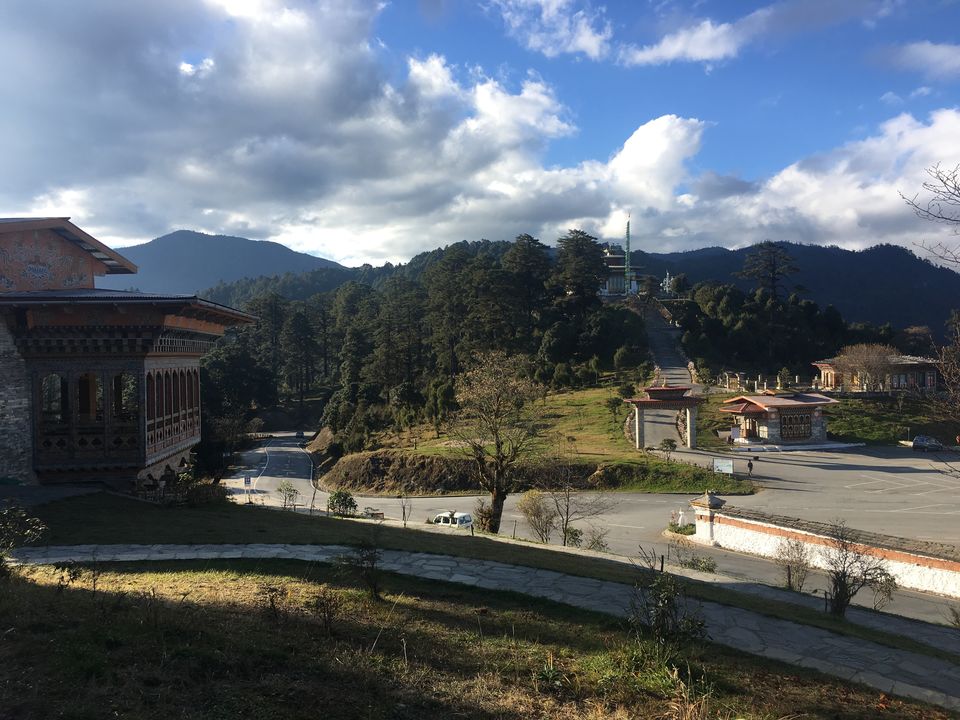 The Himalayan range is visible from here when the sky is clear.
As the time passed and sun started getting down, we headed toward last part of our journey to Paro.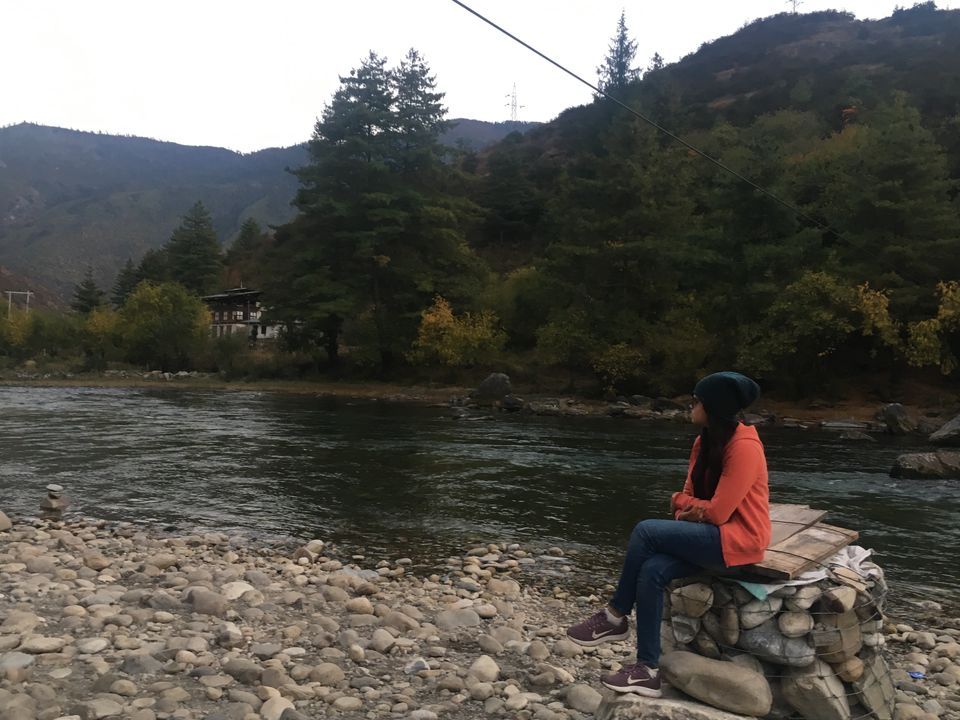 With spine chilling winds and river water on the way we reached Paro by evening. Taking a walk through the roads of Paro and its market with lots of artifacts shops, the winter breeze, love!! But nowhere found booze shop.
This day was real thrill and last day of the trip, the hike to Tiger's nest! The world famous and excited place rather you can say a bliss and peaceful place. One of the highest tourism place of Bhutan. You can either take the mule or can start hike by yourself. We were quite inspired by an old man who looked like in age of 55+ who was hiking right ahead of us. So we decided why not to accompany him. We started the hike at around 10.00 hrs and reached the monastery by 13.00 hrs. Yes that's quite much time. Once you reach there, the view, peace and feeling is immeasurable. I was literally on cloud nine (or whatever they say). I took my dream shot of Tigers Nest monastery and continued walking towards it.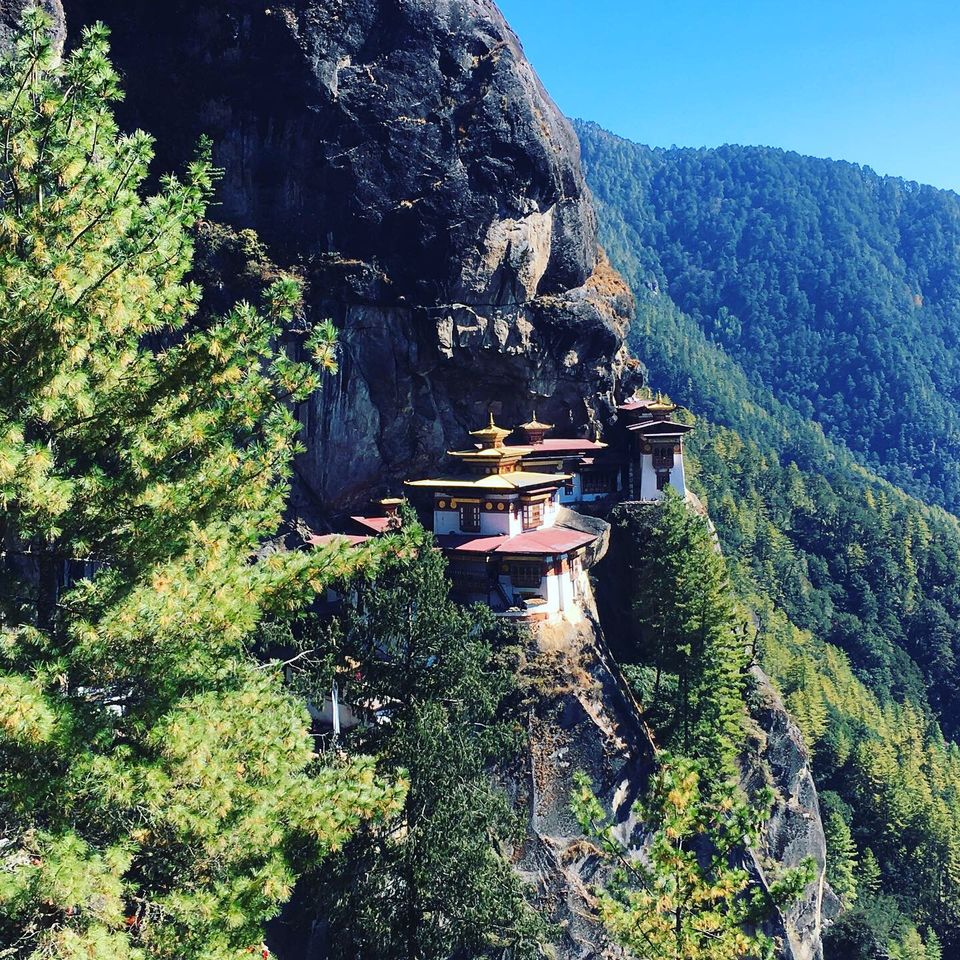 PS: You should reach here by at least 11.00 as the ticket counter closes soon by 13.00 hrs and the expedition to reach the top takes around 2-3 hours based on your stamina though and the same or lesser to descend down. You can take the mule but that too will drop you to a point from where you will have to walk/hike by yourself for another 1 hour trek. You won't be allowed with phones or cameras inside the monastery and do follow their rules not to feel embarrassed later.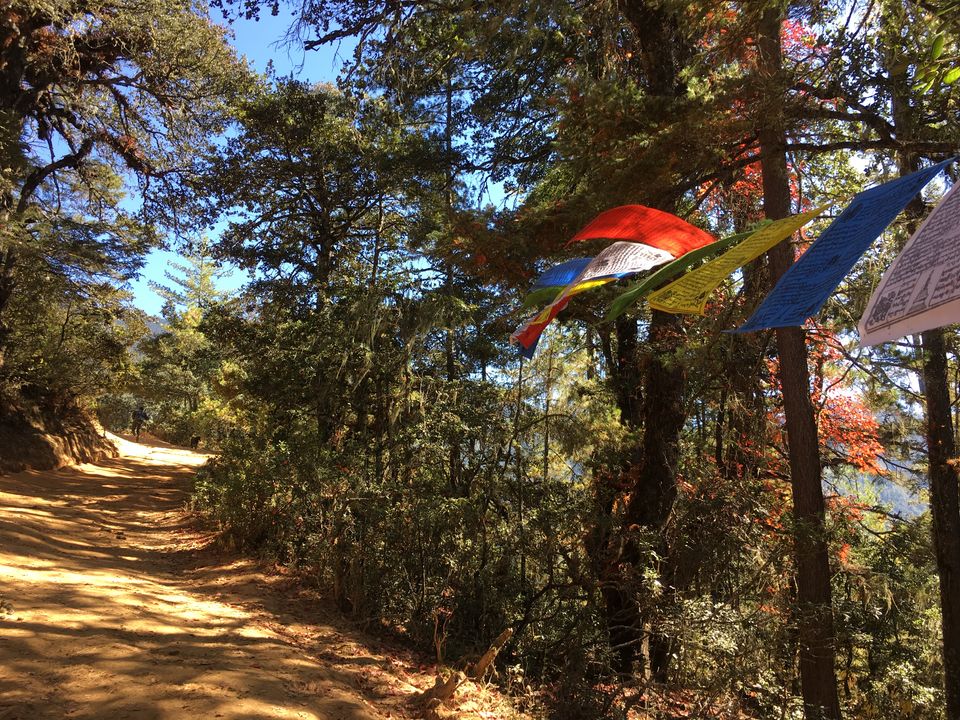 After spending peaceful afternoon, we started descending route. There is one and the only café you could see while descending where we headed to have cup of tea. The sun started setting off & it was time to wrap up. Suddenly we found a small trail descending down (apart from the main one) which might be used by café staff. So we thought why not to try the same. Guess what, we reached the base within 45 minutes!
That was way quick. The serene sound of the waterfall was soothing! The chilled water was so calm! The unbeatable beauty!
PS: As there were lot of mules and horses running on the path, it was full of dust which literally forced me to scarf around my face. So if your allergic to dust don't forget to carry scarf. Another thing is use lighter clothes on this hiking day (like 1 tee/sweatshirt with jogger could be enough) because you gonna sweat a lot during this hike. Also carry your own snack items or fruits whichever feasible & water bottle because the café is highly priced.
Next day we headed back to India via Phuntsholing. The memories of the places, the roads, the clouds, the people remain close to my heart till today.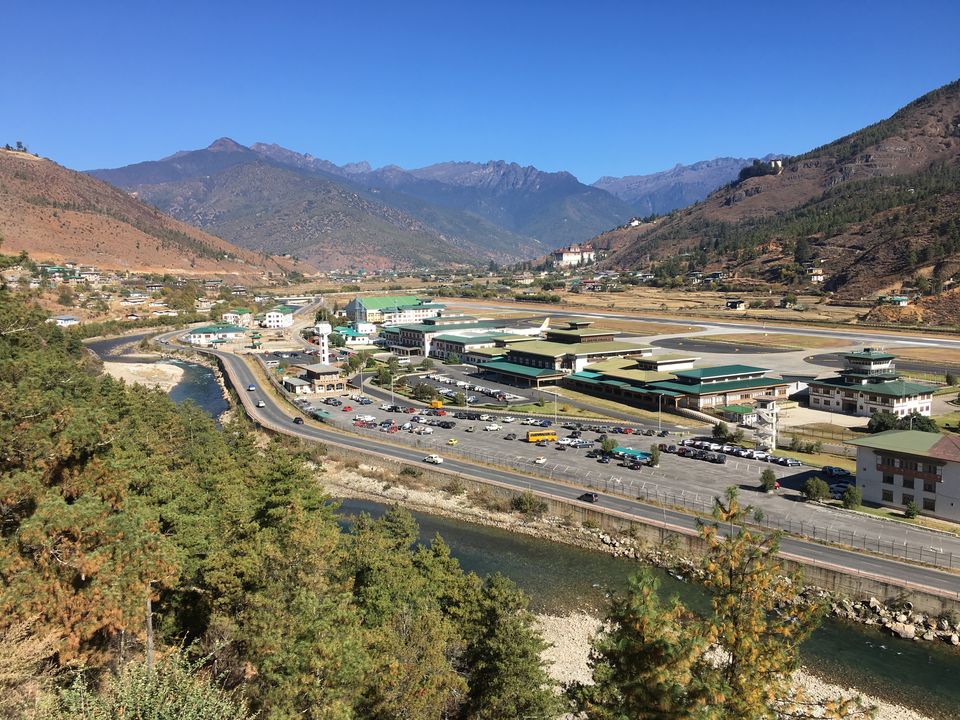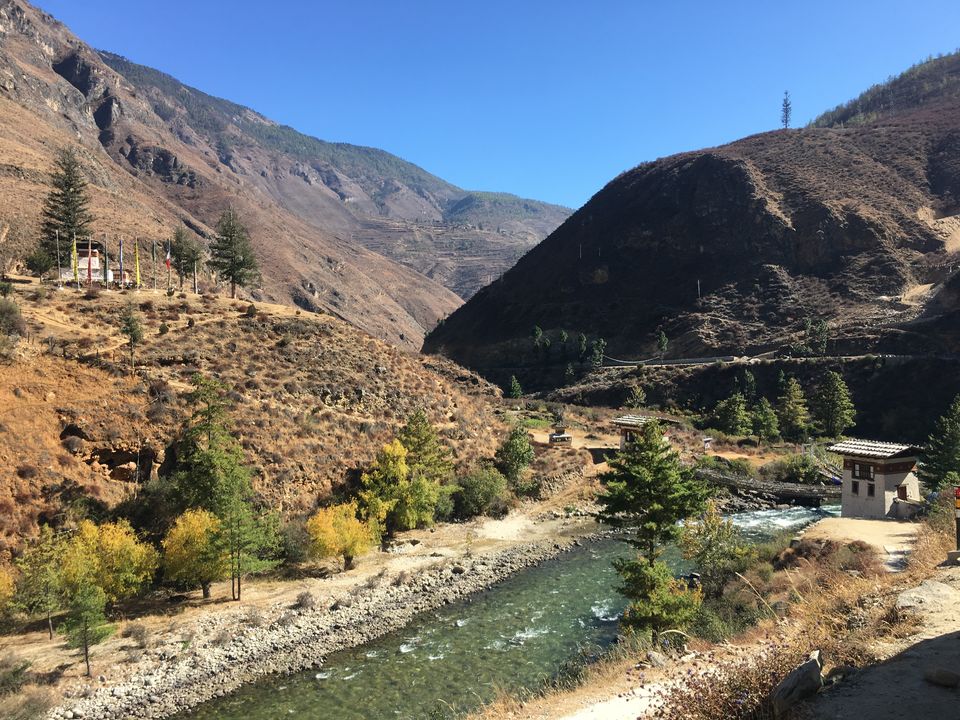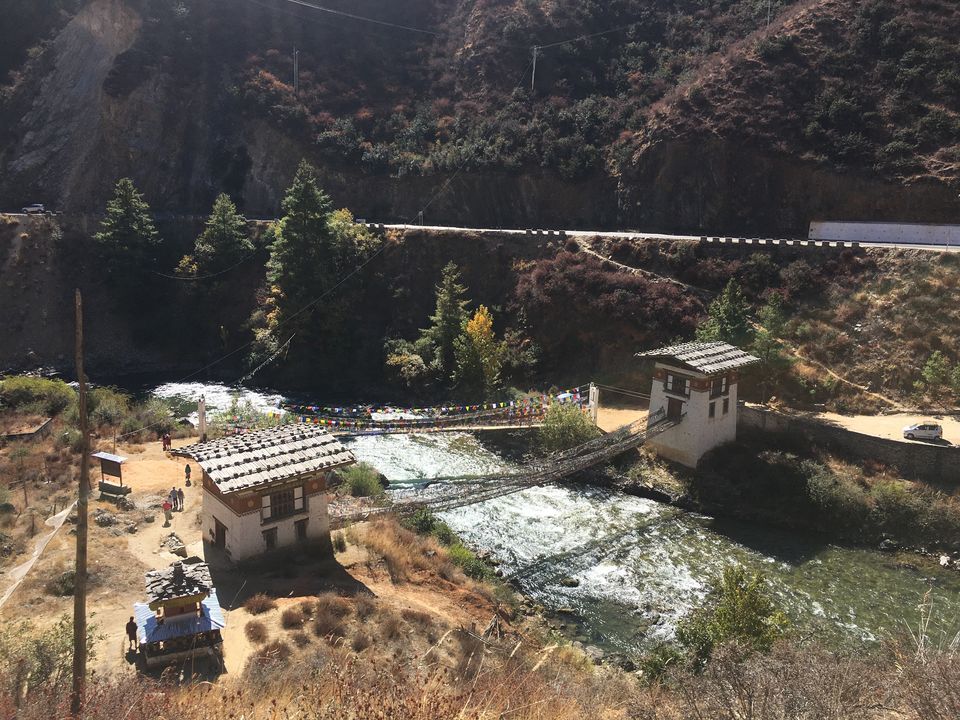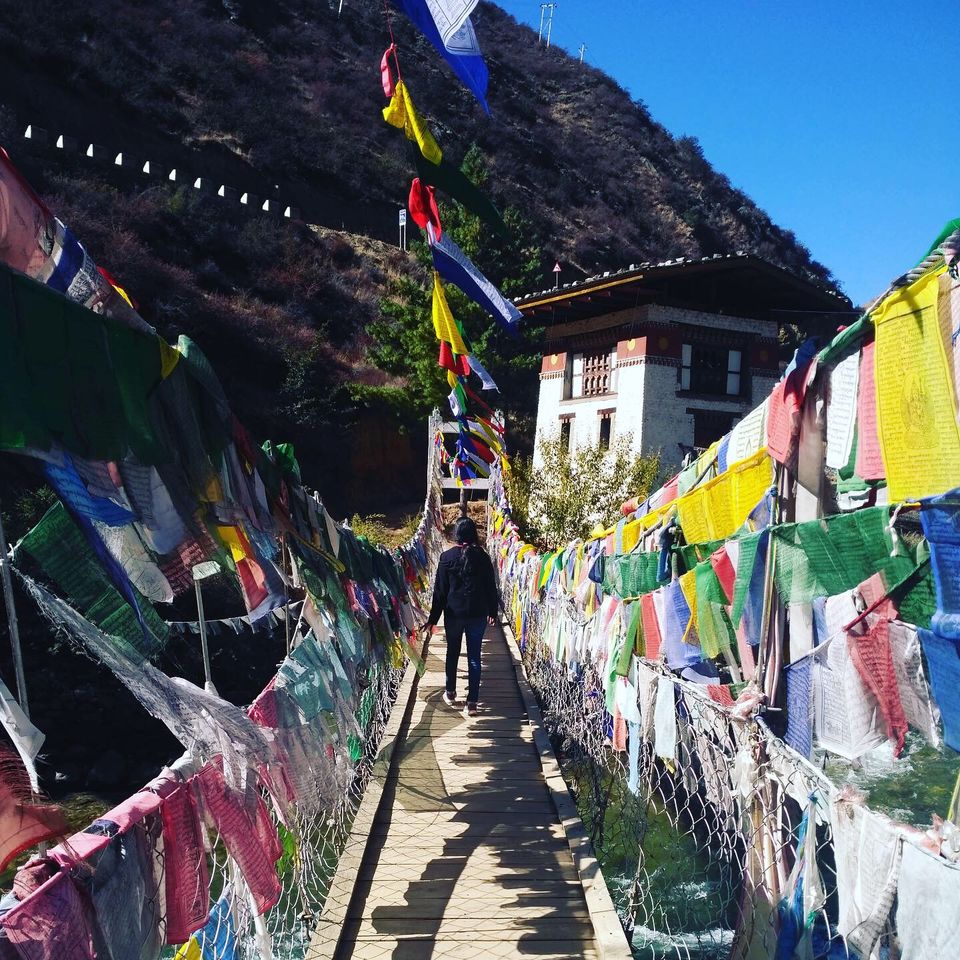 This was virtually the last day of our unforgettable Bhutan trip.
Hi guys, this is first time i am writing a travel story. I was kinda nostalgic to write it from long time. Hope you enjoyed it. Do let me know your views on the same. Any suggestion would be highly appreciated. Till the time keep (virtually) exploring and stay home stay safe till COVID vanishes. Follow me on instagram @travelinmamind for more travel stories.