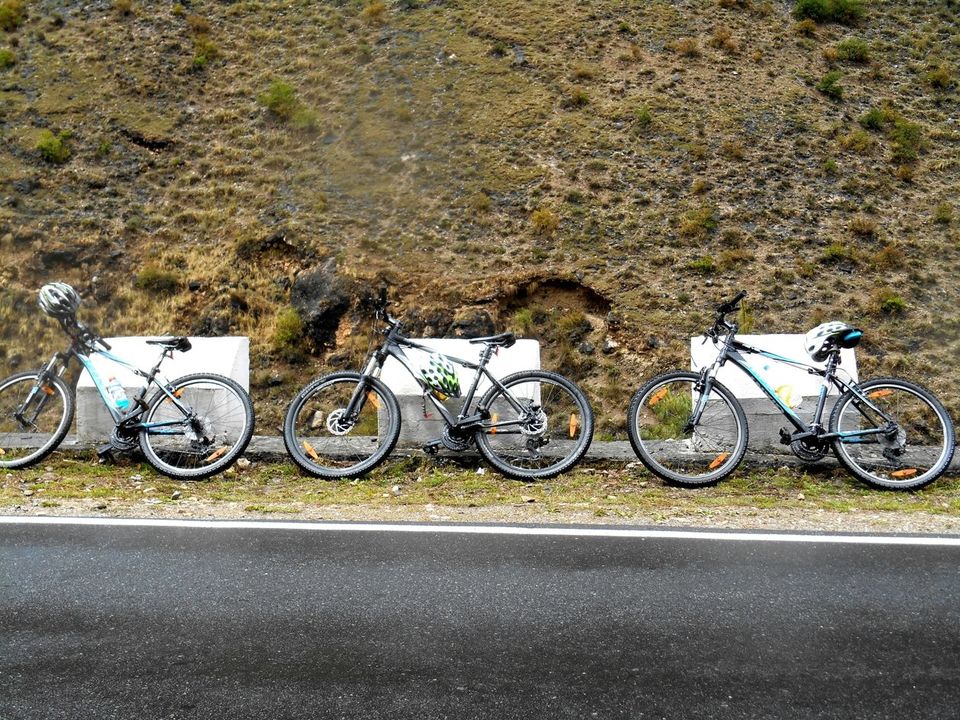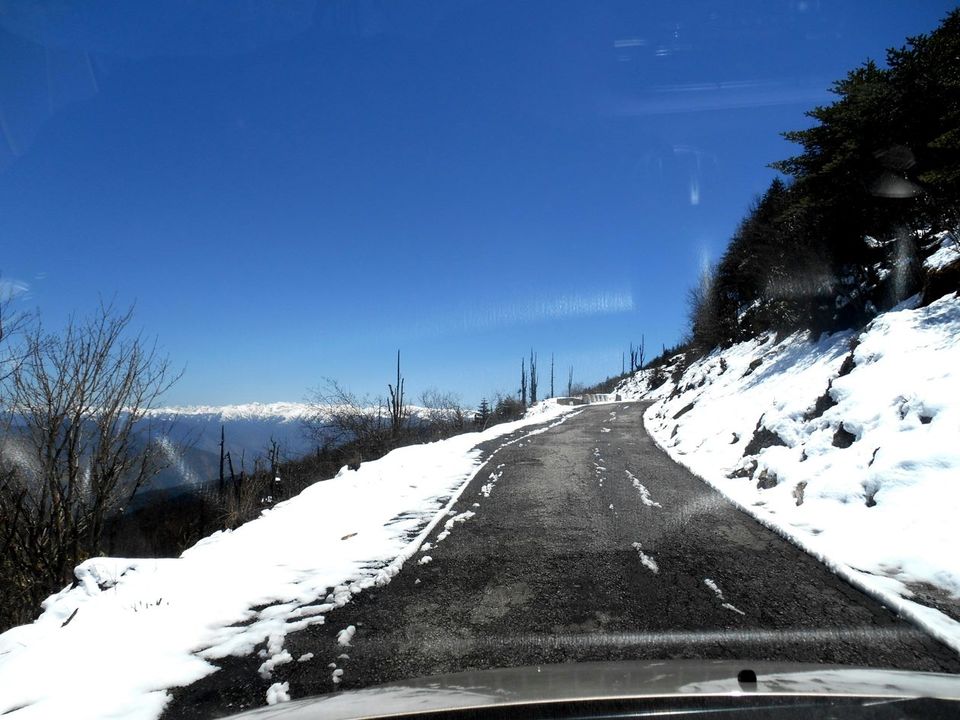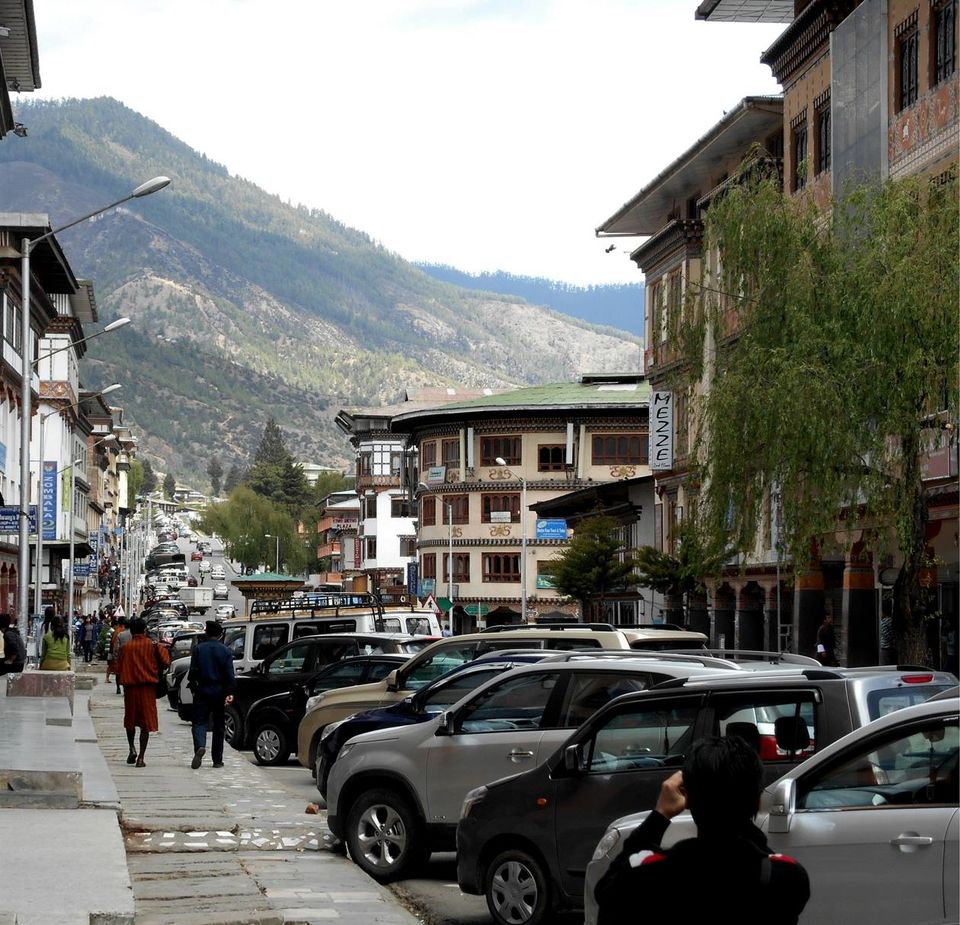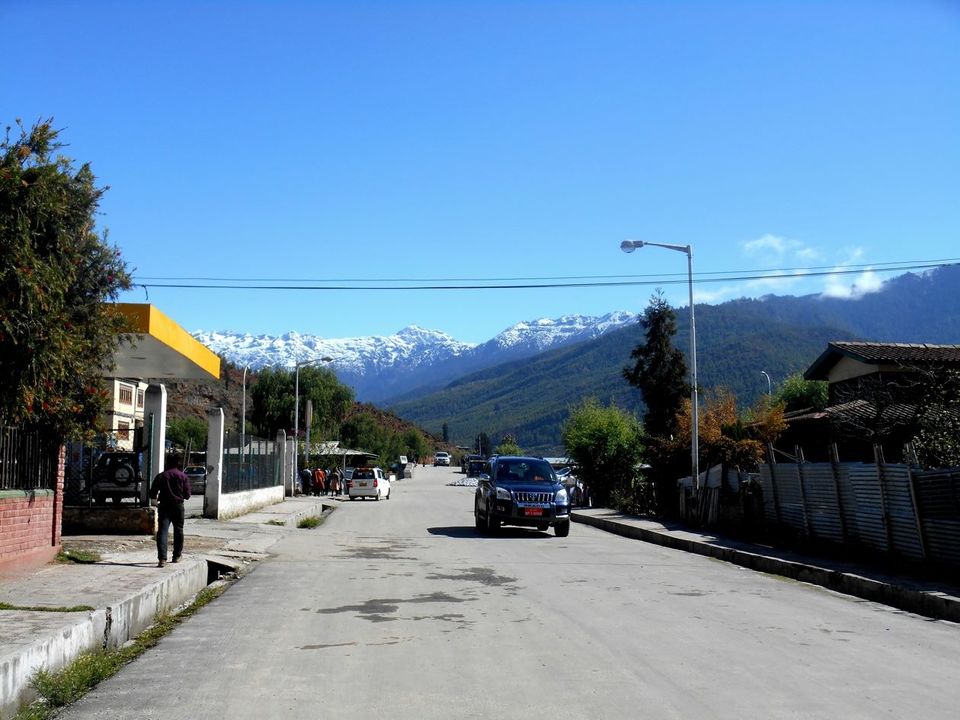 A much awaited trip for us to the kingdom Of Happiness. Bhutan is magical and serene. We did a week trip to Bhutan and came back with a fresh perception to life and memories to last a lifetime. The people of Bhutan are very friendly and sweet. You will always find them with a smile on their face. Once inside Phuentsholing( border town ), you will notice clearly the difference between the cultures. Just two towns on either sides of a border gate and yet so different from each other. The food in Bhutan is superb. One will not have any problem looking for Indian foods as most food joints serves Indian foods.

Day 0: We boarded the Kanchankanya Exp from Sealdah Railway Station, Kolkata at around 8:30 pm.The train runs well and will reach Hasimara next day at around 11:30am ( 1 and a half hour delay ).
Day 1: Once you reach Hasimara, you need to cross the tracks to walk to the auto stand. Normally autos will charge around Rs.30 to Phuentsholing but we reserved one for Rs.200. It takes around 30 mins to reach Phuentsholing ( border town of Bhutan ). We reached Phuentsholing at around 12:30pm. There are separate lanes for vehicles and pedestrians to cross the border gate. We hurriedly walked towards the immigration office as we dint want to stay back at phuentsholing that night. Bhutan is 30 mins ahead of India. There are couple of restos where you can have your lunch opposite to the immigration office. We ordered Ema Datshi, their local delicacy, made of cheese and chillies.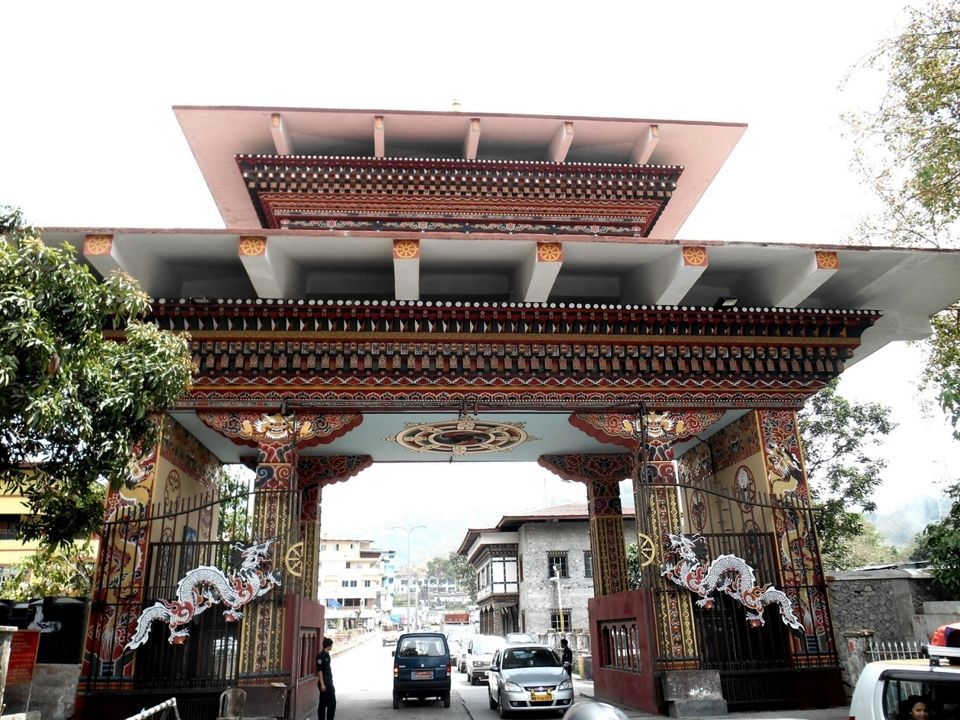 We got our permits by 3 pm. It takes an hour if its crowded. Documents required to show at the verification counter :-
1. Passport / voter ID ( Original and Xerox )
2. 2 Passport Size Photographs ( carry more than 4 for future permits to go beyond Thimphu and Paro )
We took a cab ( 4 seater - Rs. 2100 ) for Thimphu, the capital of Bhutan at around 3:15pm. A sweet lady was our driver and within a few minutes you will be welcomed by magnificient views of the Himalayan hills.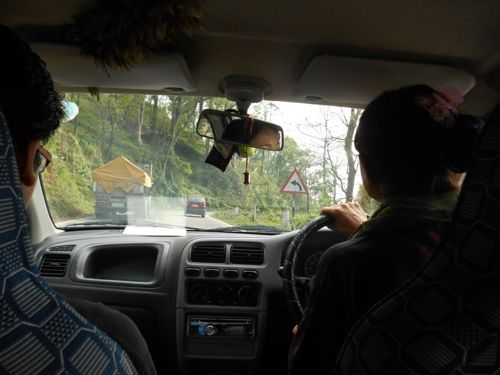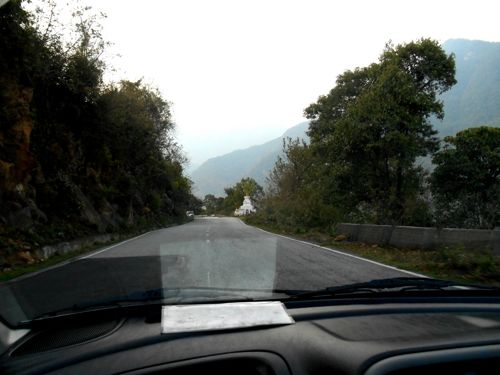 We reached Thimphu at around 730pm and started looking out for hotels. There are many hotels on Norzin Lam in the range 1.5k ( double bed room ). We were searching for a less budget hotel and a guy at Hotel Tandin took us to hotel Yoedzer near Clock Tower. A normal double bed room for with geyser cost us Rs. 800. There is a cafe beside the resto where you can plug your players in their speakers and drink.
It was 10pm and wednesday night. We knew wednesdays are party-nights in Bhutan. Thanks to the superb location of our hotel, all the clubs, pubs and karaokes were a stones throw away. We went to Space34 that night and it was kinda deserted with 5-6 ppl dancing and drinking. Just before midnight, we were surprised by the number of young people flowing in the club..Yes the night has just started.!! The Bhutanese people surely knows how to party and they equally enjoy dancing on bollywood numbers.
Day 2: Next day early morning we went to Thimphu Immigration Office at the end of Norzin Lam opposite Textile Musuem to extend our permit to Punakha as we were planning to go for River Rafting.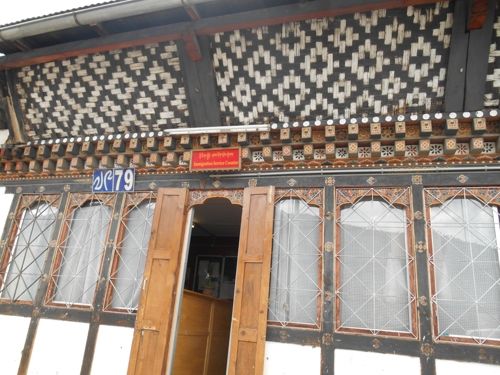 Here we were required to show our permit and were told to come back in an hour. In the meanwhile you can explore the handicrafts market just opposite to the lane.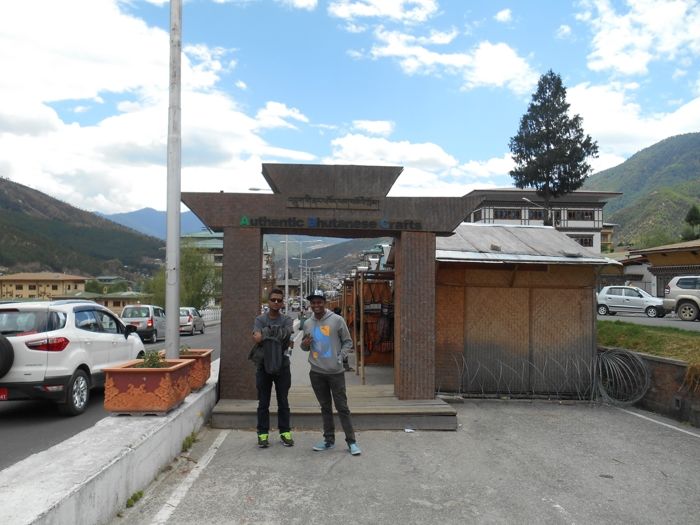 There are local cabs available for Thimphu sightseeing ( Memorial Chorten, Buddha Point, Takin Zoo, Thimphu Dzong, Folk Musuem ). If you are not travelling with a guide, dont worry..your cab driver is your guide and will tell you stories about Bhutan Royal Families and their culture and the sights you are visiting. Its not so cold when you are travelling in the day-time but dont leave your jacket in the car when you go to Buddha point. Super cold weather there.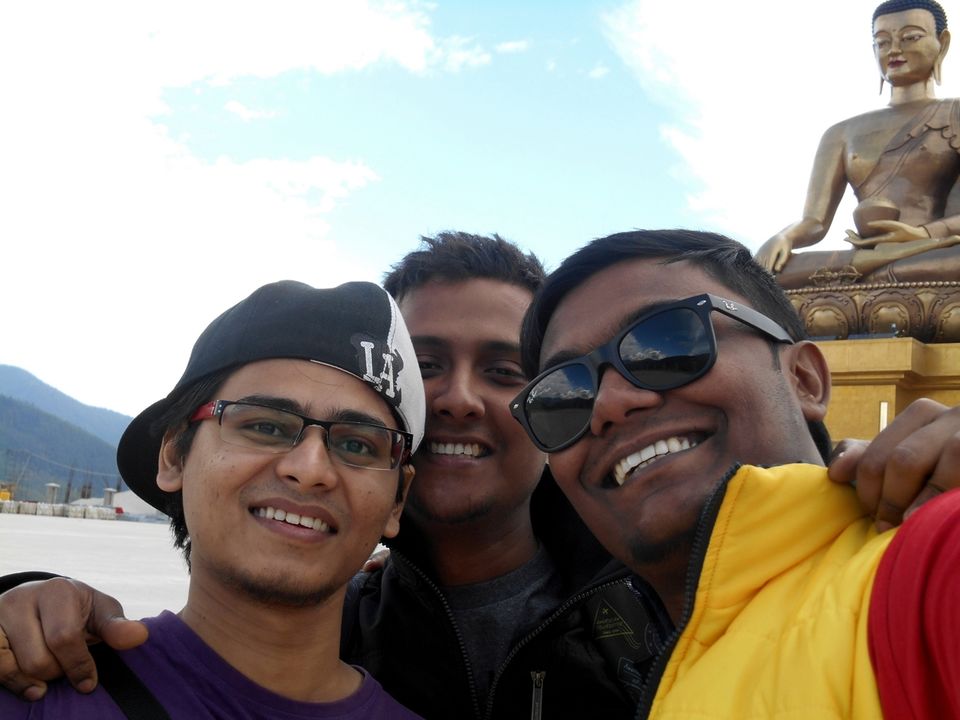 Thimphu Dzong looks amazing after dark and therefore our cab driver dropped us at Norzin Lam and told us he would pick us up at 7pm. We went inside a karaoke pub and saw couple of girls singing bhutanese songs. We ordered our drinks and soon they switched to Hindi and English songs. There is a TV where the lyrics are played and we joined them with microphones in our hand.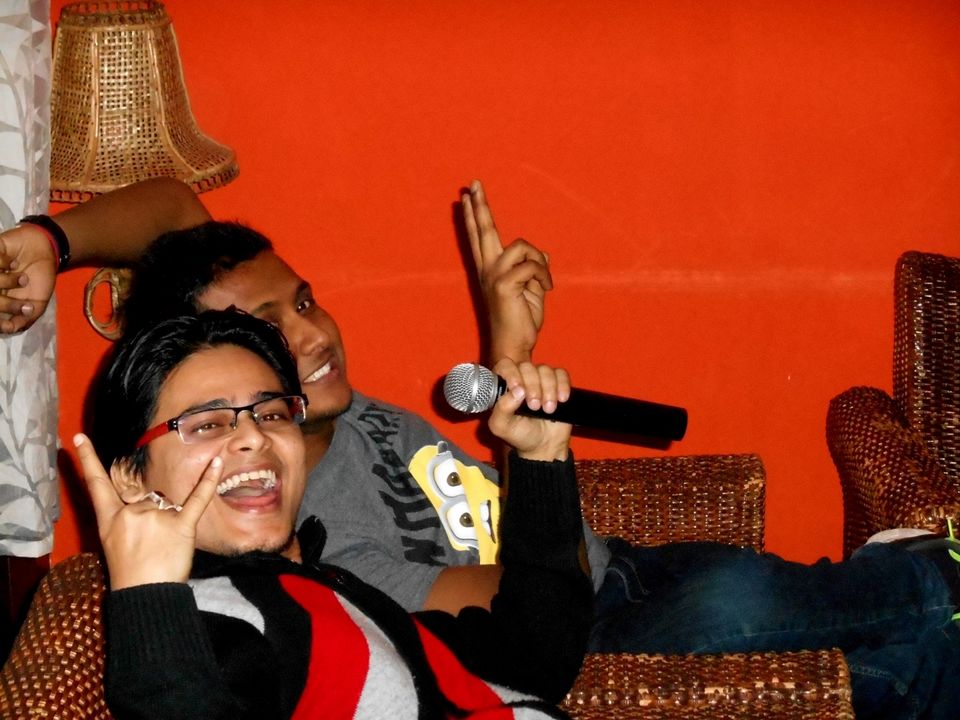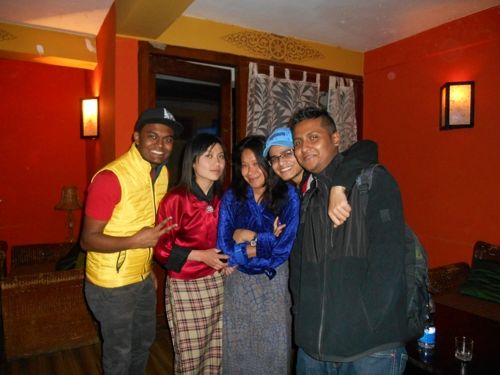 Day 3: The next day morning we had this breakfast at this awesome place 'Ambient Cafe' and then started looking for Rafting Organizers. We were told we should have let them know a week back as they had to make arrangements for such adventures. Nonetheless, we were suggested to go trekking to a local monastery 15 kms away. A cab from the Vivacity Cab Stand took us there. It was a 1 hr trek to the monastery from there.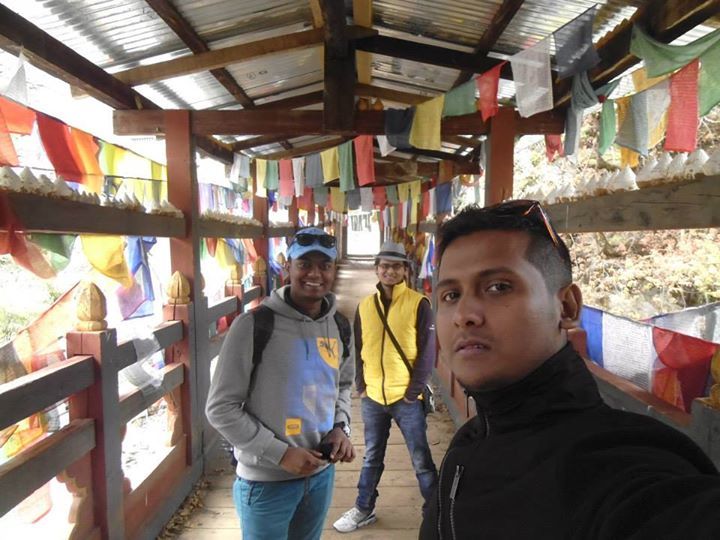 There is a bridge passage that is the entrance to the trek to the monastery. The place is just so serene and quiet with spiritual freshness that cleanses ones mind of all the negative thoughts and doubts. It was a bit raining when we started the trek and it was just as we want. The valley is all green and there were just 3 of us walking up the hill to the monastery. Pure Bliss !!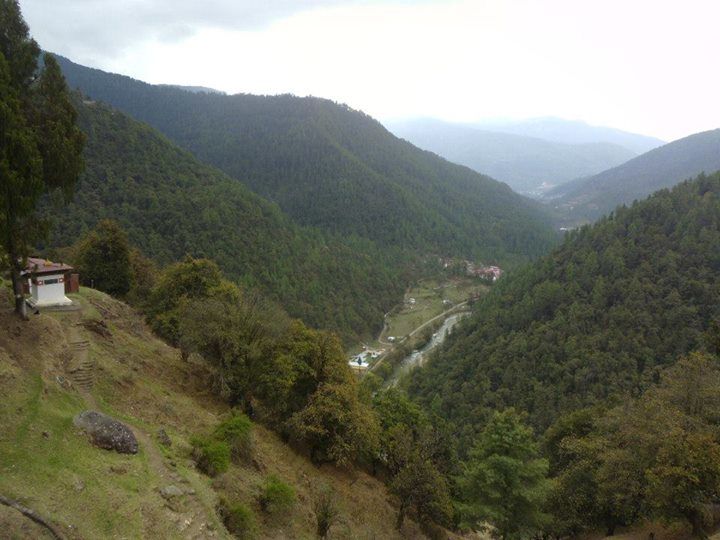 As you reach the monastery, you will be welcomed by a rockgoat. Just a Warning!! He might look very harmless but he chases tourists with horns directed towards you. Trust Me !! He had my friends chased down to a locked door and i had to call a Monk to take him away.. "The Monk Who Saved Us" :D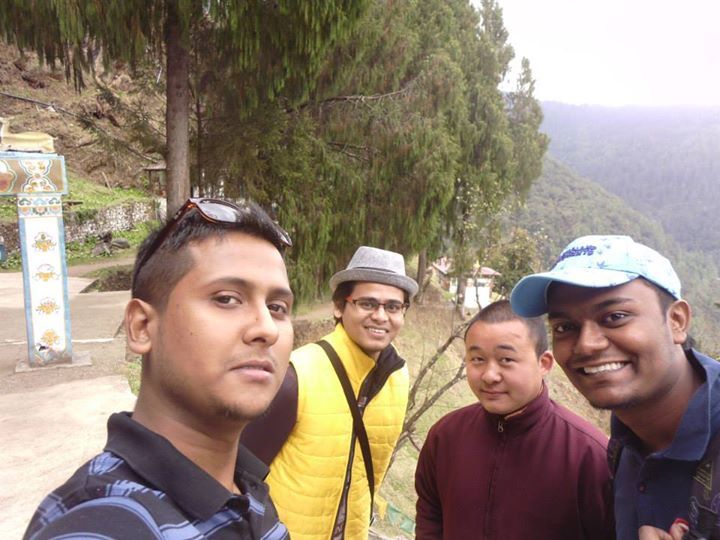 As we reached down, there was no cab to take us to Clock Tower, we called the guy who brought us and he dropped us back to the hotel. We went to Hotel AV for dinner. They serve tasty Indian foods, bought a local Whisky and headed for Vivacity later that night. One more night and we now totally believe the night-scene in Thimphu is awesome. The club closed at 1am and there was still another late-night life out there..You will find momos and local fast foods on the streets of Norzin Lam. They sell these sitting beside a fireplace.
 Day 4: If you are up for some extreme fitness test and adventure, go for cycling from Thimphu to Paro and back ( 100 Kms ). The roads are just amazing. We took the cycles from Giant Shop near Taj Hotel. A cycle will cost around 1k for a day. The Store Operator was very friendly and explained us everything in much detail.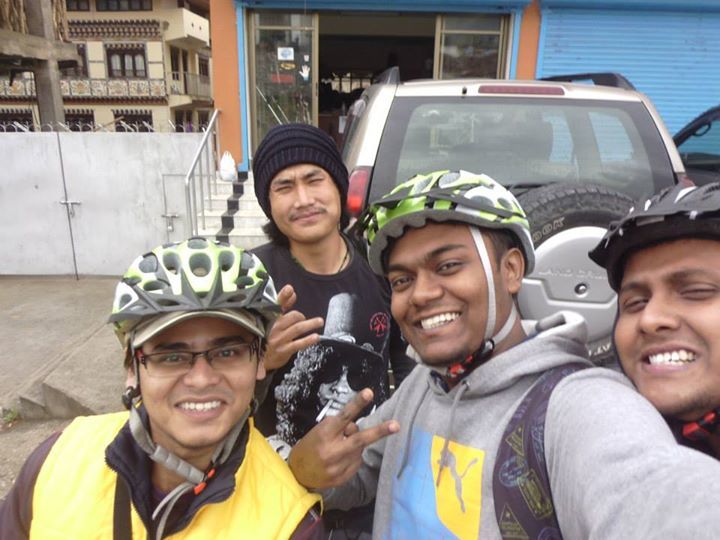 We started out at 10am racing away at a speed of 20km/hr...The cycles were super awesome. Cycling up steep hills is real pain but just hang on till the next downhill..It will be worth the pain.. :-) We reached Paro Airport around 3pm..had chicken noodles..10 mins break and again started for Thimphu..The last 20kms was too much tiring and at one point we felt like just giving up but something had us moving on and we reached on time at 7pm. Worth all the pain..We just completed more than half of our trip and it had already became the best trip of our lives. :-)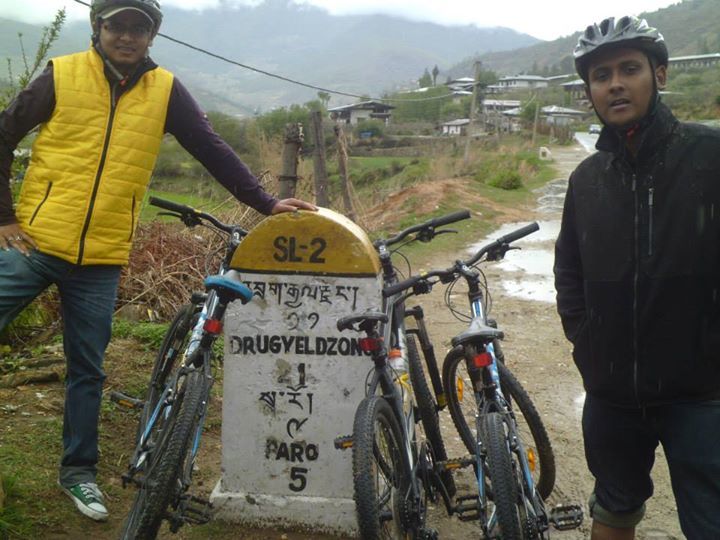 Day 5: We headed for Paro at around 8am in a cab ( Rs. 800 ) and he dropped us at the Paro main Lane. There is Hotel Dragon at the end of the Lane. Standard, spacious rooms. We rented a double bed room for 1k for a night. The hotel is run by 2 girls and a guy and they do all the stuffs out there from cooking to service. Very tasty Indian And bhutanese Foods. Make sure to try Dasha Paa and Kewa Datshi.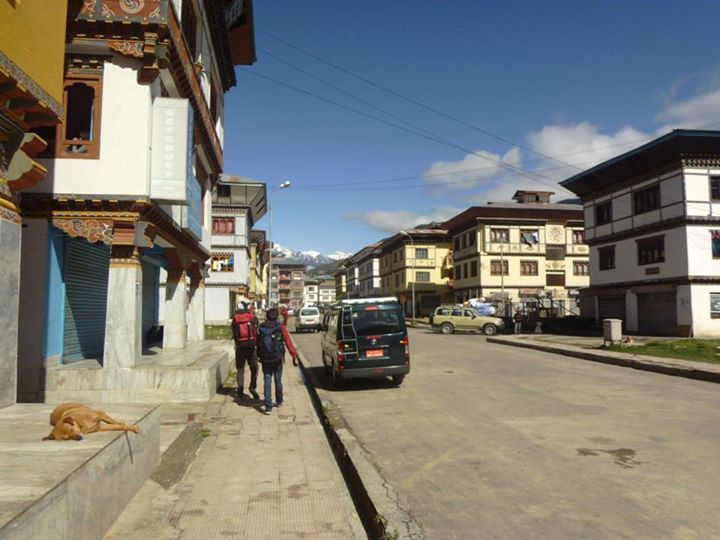 We quickly had our breakfast and took a cab for Paro SightSeeing ( Chele la Pass and Paro Dzong ). The cab cost us Rs. 1500. The sky was super clear and we were lucky enough to see the full himalayan range at Chele la Pass.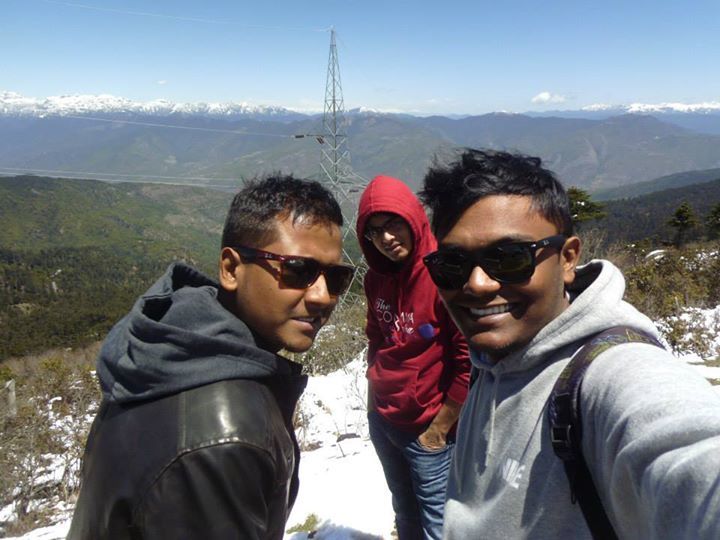 You can explore Paro town after that..Paro is just a 2-lane town with an awesome full view of the Himalayan snow-clad hills. If you have nothing to do in the evening, you can visit karaokes here below Club Insomnia or go shopping.
Day 6: Tigers Nest is the most sacred place in Bhutan and has to be the most epic end to the tour. Cabs will take you there for Rs.300. Its a 10km distance from Paro.The hike up here is only a couple of hours through forest and up trails with beautiful views. Past the giant prayer wheel there's a cafe for a rest and a welcome cup of tea, then another one hour up to the fenced-in part of the trail with a long drop down the cliffs.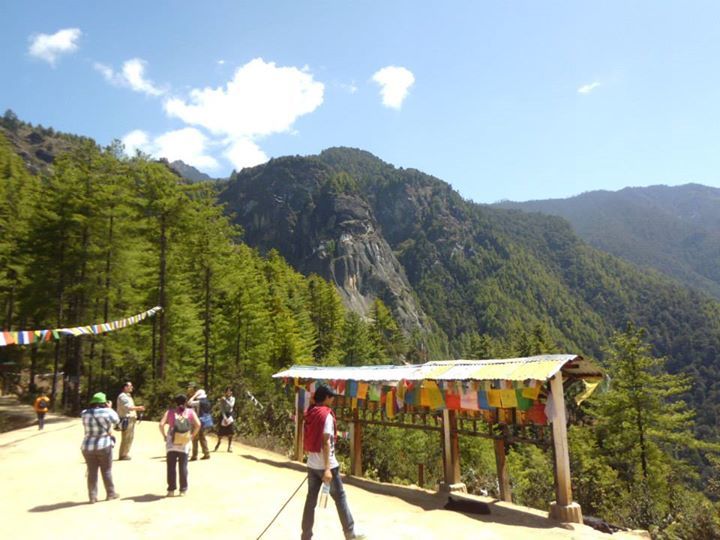 Finally at the top you arrive at a waterfall and the monastery entrance. You leave your bags here together with all cameras and cell phones. The monastery is charming and once you go in you will feel the nirvanic ambience. The prayer halls are of different levels and are all very different. You can sit and mediate for a while at the meditation centre. There's a very narrow cave in the rock and with the help of some planks one can descend into the tigers lair itself - a tiny shrine full of darkness in a crack in the rock. Fascinating and Beautiful. Spiritual and a very worthy destination for a hard hike. A wonderful place.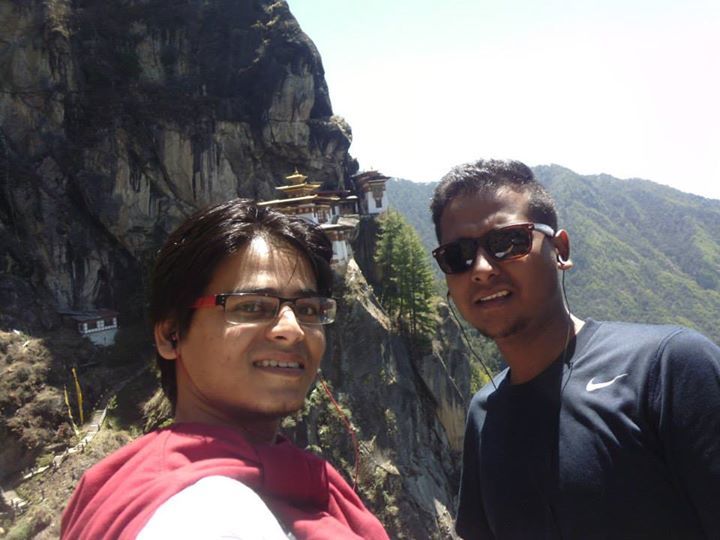 The next day we took a cab to Phuentsholing at 8am and then to hasimara to finally board the train KanchanKanya back to Kolkata.
Bhutan is truly the Last Shangri-La and you will always want to return to this place again. You just need to go out there to feel the charm and magic of Bhutan. This place has so much to explore that a week wsnt just enough..

"Gawa rang gi zon go zo; choem rang gi choen go choel."
Whatever joy you seek, it can be achieved by yourself; whatever misery you seek, it can be found by yourself.