Lets just say that I haven't experienced a sunrise so beautiful like this one. Located 23 km from Kalimpong, which will seem like a 100 km, thanks to the underdeveloped road construction, Lolegaon is a tourist spot or we can call it as a unexplored tourist spot.
6.30 pm: We reached Lolegaon on Christmas Eve and it seemed to be the best time to visit this weekend getaway. Comparing to all the places I had visited earlier, only a handful of people came to visit this place. We had mixed feelings: confused whether we are at the correct place and satisfied to see it less crowded. The Three musketeers were looking for a place contrasting to their urban atmosphere. It was cold and silent; a perfect eerie modernized village. Only three hotels/ lodge are present for this one-day tourist place. We bargained and brought down the price of our Kanchenjunga-facing room to a mere 350 per head. I was prepared for the cold after experiencing a despicable one in North Sikkim same day an year ago.However the hospitality was at par what we had expected.
Hotel Sunrise is owned by a family and they have one staff which is adequate for an off season. A spacious restaurant accompanies the ground floor of the hotel. The entire family of 4 including the grandmother indulged into cooking Chow, Manchurian, Fried Rice and Soup; yes all of us are vegetarians. In one line, the food was magic and the taste stuck in our taste buds forever.
4.30 am: Both an alarm and a shot of enthusiasm are needed to make you leave your bed at 4 degrees temperature. Our goal and the sole motivation was to reach the Sunrise Point before the sunrise, of course. The hotel staff denied to accompany us since he had to take care of the place. He took us 100 mt into the dark from where lay ahead a 3 km trek to the Sunrise point. Luckily a tourist car from an adjacent hotel was waiting to pick up its tourists to the point. Without any questions we went and asked him the rates. Paying 500 for such a trivial distance was a question on our egoist nature, our stamina and undoubtedly on the budget travel. With just an hour remaining (as per the hotel staff) we started our journey into the dark.
The color of the surrounding was darker than the official #000000 color. Only the cramping sound of the trees were keeping our superstitions at bay. We recollected all we could remember of Hanuman Chalisa, chants of Jai Mata Di in the lowest possible decibels and of all their relatives. Adding to the plight of the surrounding was our flabby body which was pushing itself to a mere 20 degree inclination as if it was a torture rather than a leisure trip. 45 mins into the trek no change in scenery either ways. At that moment, a couple of bright yellow lights appeared from behind just to notify us that the destination was a few meters away. No milestones or directions were present to ensure if the notification was a myth because a single path was leading to the point without any crossroads. Half an hour later, we started swearing to the driver who tried to motivate us that the journey was few meters away; we had already trekked 15 km in our minds.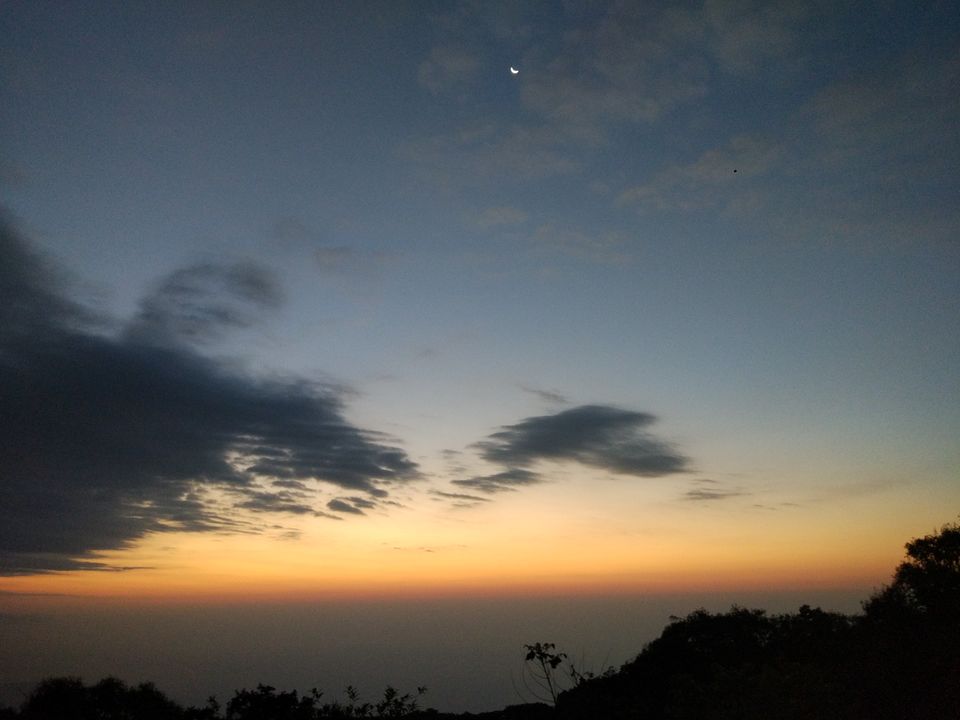 6 am: A thin layer of orange appeared on the farthest horizon. A sense of dejection appeared on our faces and we questioned our judgement of not taking the car. Our pace increased and realized that darkness was more appropriate at that point fearing we would miss the sunrise. At about 6 am we saw the car parked 50 mt ahead. The usual sunrise timings are 5.40 ish. A shortcut of uphill stairs appeared beside the car with no signboards. 5 minutes later we reached the point and to our delight, we waited 15 mins for the sun to rise. What we experienced that morning was a lot more than what we had in the last 20 years. Some pics were captured while the rest are stored in our hearts.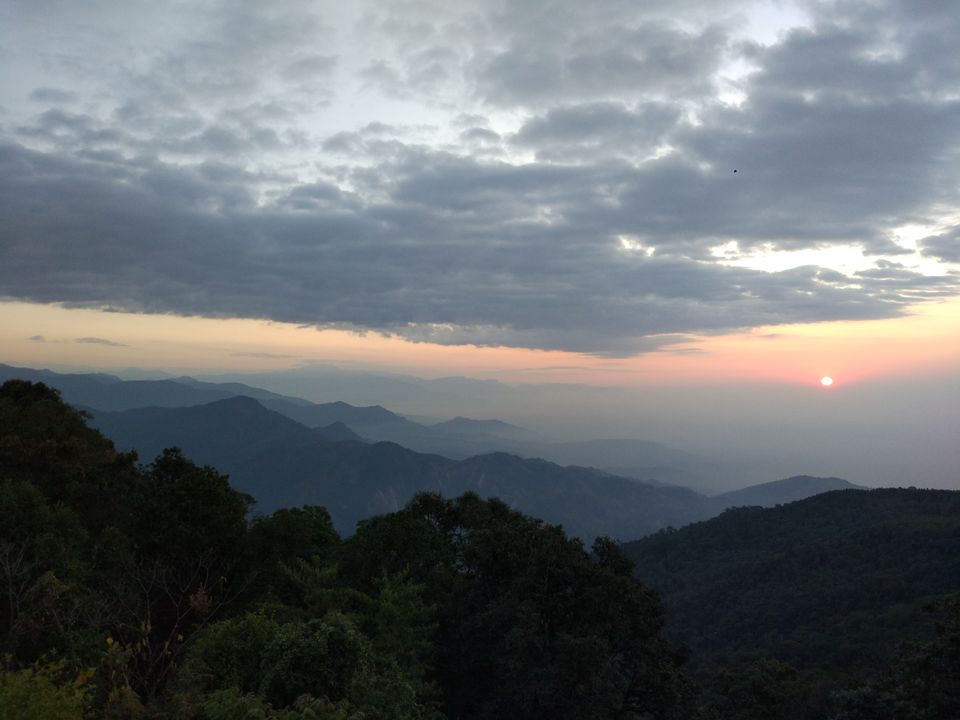 Merry Christmas to the warm and welcoming people of Lolegaon!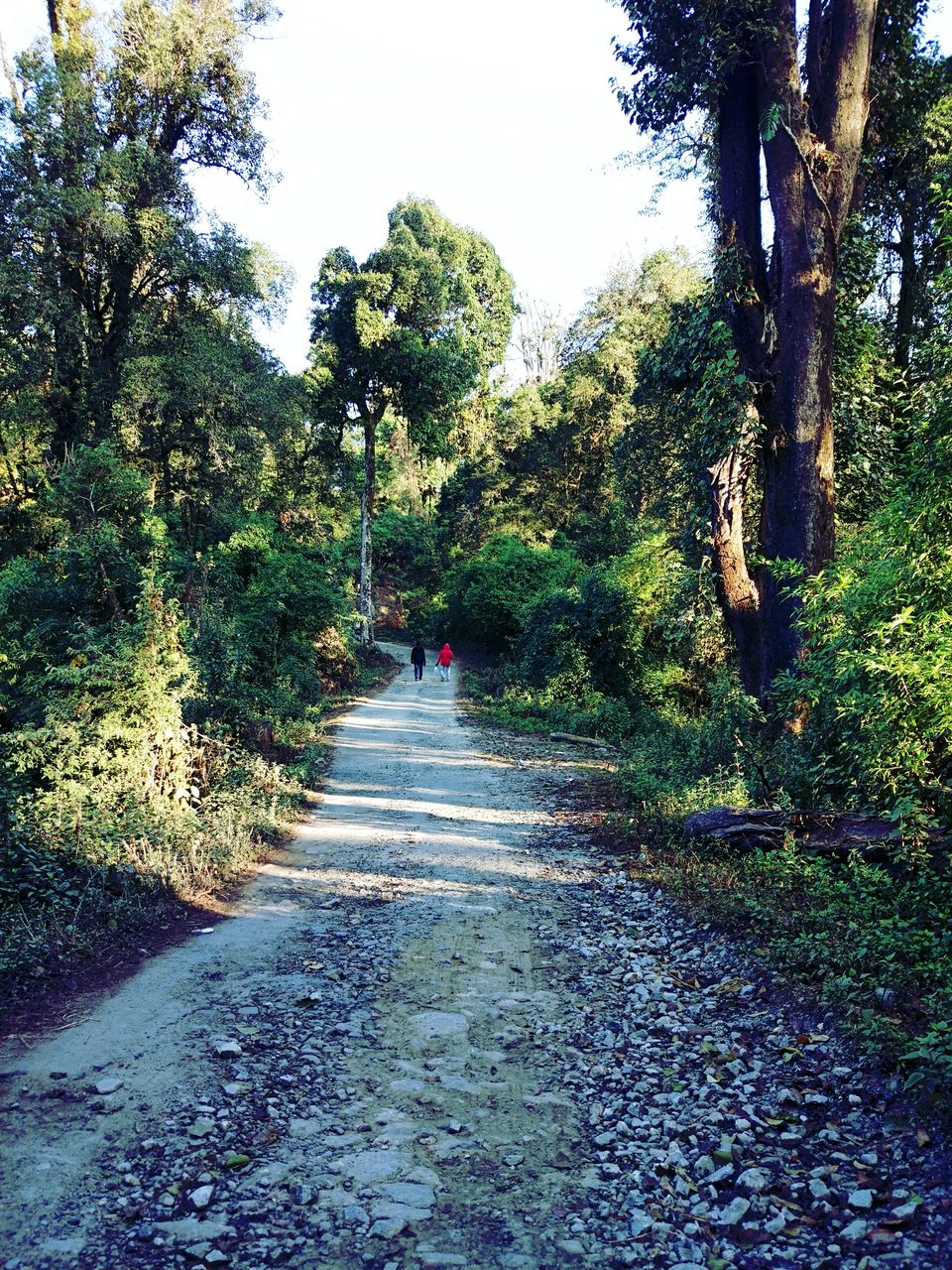 Since the Sunrise point was difficult and unavailable in the map, we added the point in the maps : 26.9979972, 88.5548855
Some suggestions: Unavailability of network while trekking, so download the offline maps. There is only one right turn at 500 mt to the reaching point. Keep phone batteries charged as you will be needing torch.