Wildlife of India pertain diversity in flora and fauna and not just tigers in particular. Travelling is of many forms but when it comes to confront nature in the aspect of its wilderness, India furnish the home to over 500 wildlife sanctuaries, 48 Tiger Reserves and 100 national parks more than enough to experience nature in its true wild state. India holds an excellent reputation for being most desirable destination for jungle safaris and rendezvous with nature but whenever we think to delve into the wild, the first thought strikes to our mind is of tigers but wildlife of India is beyond that. Below are some of the national parks which would provide you the opportunity for a walk among wild.
Bandhavgarh National Park, Madhya Pradesh

Engulfed amidst Vindhya Mountains, diverse flora, forts and caves composing picturesque views, Bandhavgarh national park blessed with the maximum population of tigers in the country. Jeep safari in this park is noteworthy not only to spot tigers but also for bird watching with more than 250 species of birds like Plum-headed parakeet, Orange-headed thrush, Alexandrine parakeet, Indian grey hornbill and Rock pigeon and large number of reptiles. This wildlife habitat should be your next tour to consider.
Ranthambore National Park, Rajasthan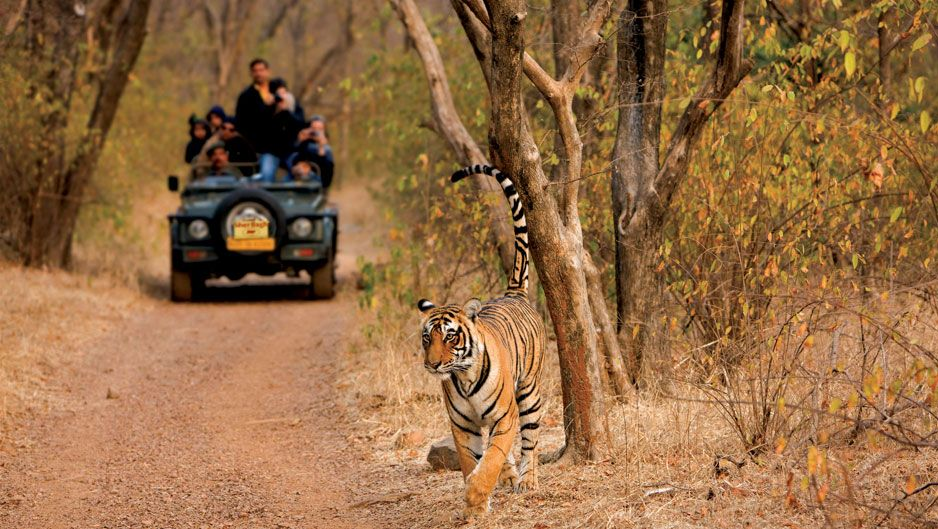 Ranthambore national park is one the finest and royal national park of India where Ranthambore fort is a jewel to its glory. With majestic tigers as its pride, other wildlife species like Leopards, Hyenas, Sambar deer, Chital, langurs, Macaques, Jackals, Sloth bears, Indian Wild Boar, Foxes, Ratels, mongoose and several species of birds are the center of attraction. Submerged with its heritage, culture, history, flora and fauna, makes it an ideal wildlife destination.
Corbett National Park, Uttarakhand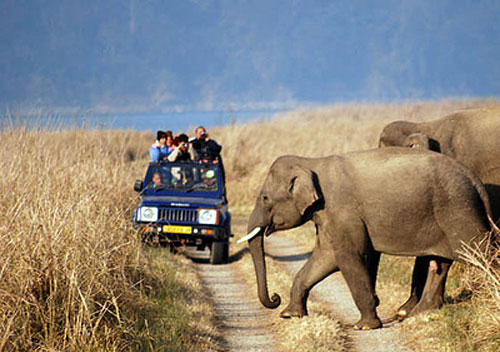 Located at the foothills of the Himalayan range of Uttarakhand, Corbett national park offers tenderness of nature's abode. Sheltering Asiatic wild elephants, Bengal tigers, rare species like Otters and the endemic fish eating crocodile, the national park is a paradise for wildlife buffs. It is the only national park which allows you to experience an overnight stay in the woods. Other commonly seen wildlife includes leopard, sambar deer, spotted deer, hog dear, barking deer, jackal, langur monkey, rhesus macaque, wild boars and crocodile. If you love bird watching, this park is more avid to provide an exhilarating experience.
Sunderbans National Park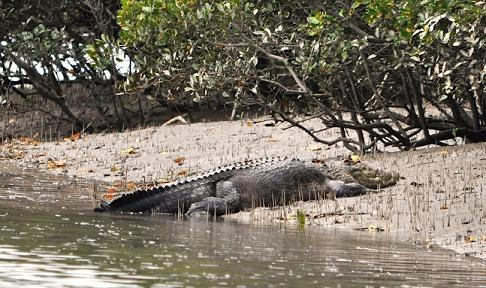 Home to the largest number of Bengal tigers, this national park extend amidst mangrove forest and also furnish the shelter of salt water crocodile. It pertain hostile environment and rich biodiversity for nature lovers here they can enjoy animal and bird watching. Other wild creatures like river terrapin, Olive Ridley turtle, Gangetic dolphin, ground turtle, Hawks Bill turtle and Mangrove horseshoe crab would keep you occupied with them.
There are several other national parks which accommodate not only tigers but distinctly many other wilds to keep you spellbound and satisfy your lust or craving for a wildlife experience.
*All pictures are from Google images