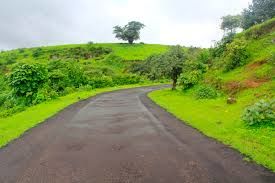 If you are looking forward to a tribal tour in Maharashtra, Khodala is a must visit destination. Nestled in thick woody forests of the Western Ghats, this rustic, tribal hamlet promises an enchanting experience of wilderness.
Situated about 140 Km from Thane, Khodala is a popular weekend getaway. The best time to visit the place is during monsoon when the entire landscape comes alive with a carpet of greenery, dotted by trees. Waterfalls spring up in the entire area, weaving intricate patterns on the cliffs. The picturesque landscape of the region makes it an ideal site for a picnic. Untouched by modernity, this traditional village offers a surreal experience in the lap of Nature.
Khodala is inhabited by tribal people who still conform to their traditional beliefs and customs. A highlight of their culture is animal sacrifice, which, as outlined in later Vedas, is still in vogue. The tribal dance and music, which is performed on special occasions throughout the night, enthralls the visitors.
Besides enjoying beauty in the lap of Nature and exploring tribal way of living, trekking in Khodala is very popular. The Mountain Range Wild Camp here offers opportunities for trekking and for exploring spellbinding Nature trails. The place also offers tourists, adventure sports like mountain biking and jeep safaris and waterfall rapelling. Staying at the camp is definitely an enjoyable experience as you get accustomed to doing tribal chores like drawing water from the well, pitching a tent and the like. And if you are lucky enough, you may even spot wild animals lurking in the area!
The tranquility of the place attracts a variety of birds all year round. The dense canopy surrounding the region makes bird-watching a joyful experience.
The Amala Wildlife Sanctuary situated in the region is a home to rare species of flora and fauna. This place is also noted for Deobandh, a famous temple overlooking a lake and surrounded on three sides by a river. Dedicated to Lord Ganesha, it celebrates the Vinayak Chaturthi festival with much frolic. The location of the temple promises a commanding view of the entire place. The waterfalls in the place enhance the beauty of the place.
Other major attractions in Khodala include Vaitarana Lake, Tringalwadi fort, and the Igatpuri-Kasara ghats.
Be it preparing barbeques, pitching a tent or simply hammocking, gazing at starry nights, Khodala offers a good break from mundane life. So if you are looking to de-stress yourself from the hectic routine, pack your bag for Khodala!