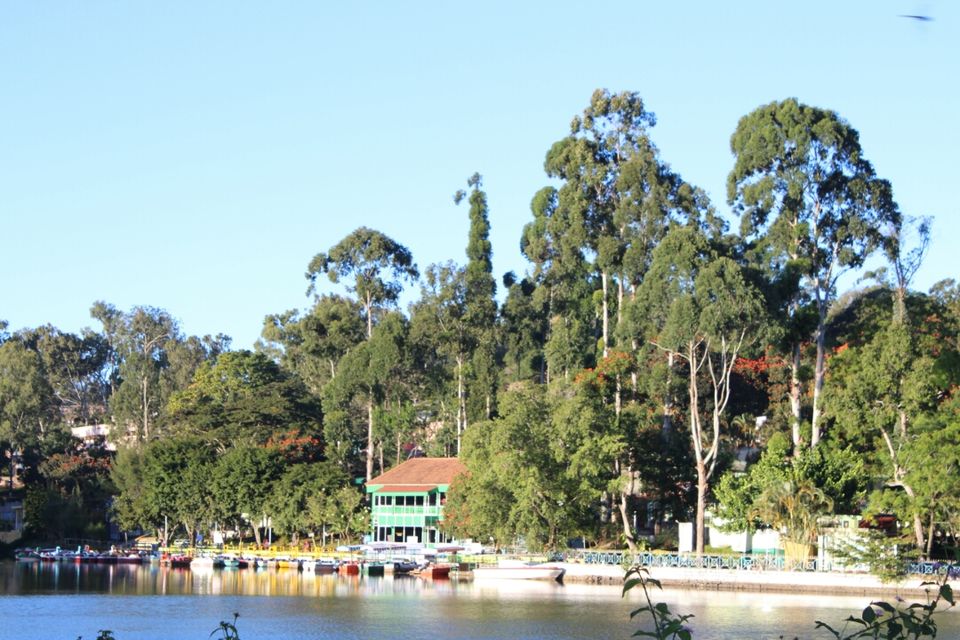 The extended weekend urges us to go somewhere but we hadn't planned already we decided go on some nearest destination and chose Yercaud....the Princess Hillstation.

                     Started, Late night from Chennai drove to Salem and reached there the next early morning.Had a refreshing Coffee there ,pursued climbing the hills with twenty hairpin bends.Seen an awesometic Sunrise.Reached Yercaud within 45mins drive from foothills.Since this is off season the small Hillstation was less crowded which made the climate more enjoyable.After Check-in had breakfast and relaxed for sometime.Nice resorts, hotels are there right from budget prices to luxury villas.Prebooking will be a trouble reducer though in off season.Adventure sports are available near lake area.Boating works through 10-5.30.Can hire a cab for sightseeing that hardly took four hours to cover mostly viewpoints are there.Pakoda point,ladies seat,gents seat..Kiliyur falls is there around 6.5km from lake.Rose garden -a nice place with a large collection of variety of roses and various other floras.After roaming came to lake for boating but unfortunately rain started pouring and they stopped the service.Went back to hotel had  a nice refreshment enjoy seeing the rain pouring from balcony.After the rain stopped went on for a stroll around the lake.Less crowded streets with an amazing chill climate made the walk memorable.Its best time for people who prefer to feel the climate as such.

                             Next morning after breakfast went again to boat house,took a row boat and the ride was adorable.Totally the stay was really wonderful and felt the climate to the core,escaped from the chennai sun and work pressure.Yercaud will be a full filling weekend getaway from Chennai....