It was yet another lazy Saturday afternoon in Bangalore. I wanted to go someplace out rather than resting at home. So, I grabbed one of my friend's laptop and started hunting for places. That is when I came across this lovely place - Yercaud. I called up zoom rental cars, luckily the car was available and our destination was set. Yercaud is a hill station in Salem district and it's about 228 km from Bangalore. Normally people don't prefer to travel on a Sunday; 5 of us however decided to do the otherwise.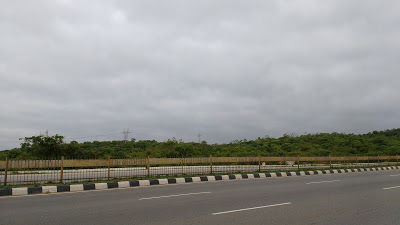 August 23rd 2015 - We started our journey to this beautiful hill station at 7 AM. It takes about 4 and half hours to reach the destination. Google maps are our best companion for any travel that we do. With barely any traffic and decent roads all the way, after an hour and half journey we stopped for breakfast at "Adith Bhavan", a pure veg restaurant; decided to have Idli, Rava dosa and coffee/tea. This place is a bit heavy on the pocket, however the taste is good and total came upto 660 /-.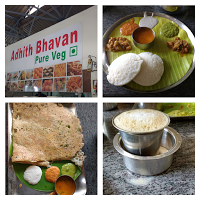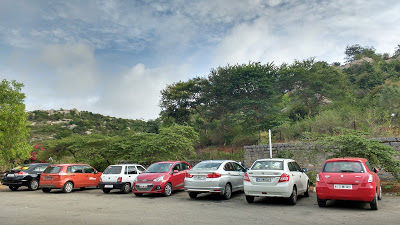 This trip was probably one of those trips where we did not have a problem with the roads. Weather was calm and in the midst of our journey, came across this man who was carrying Perales (Guava) in his cycle. We paid him 20 bucks and shared the Perale. The taste was amazing!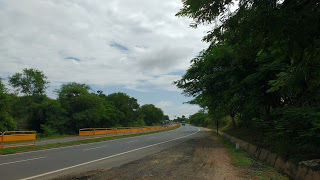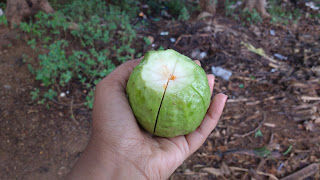 From Salem to Yercaud there are 20 hairpin bends and a breathtaking view unfolds as you get higher. Since the roads are narrow, one needs to drive very carefully.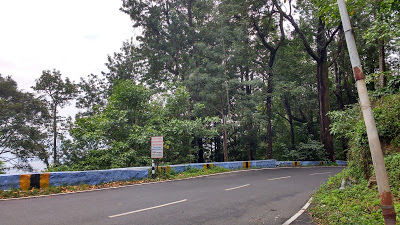 After 5 long hours, reached Yercaud around 12 PM and there were a lot of tourists visiting the place. We agreed upon visiting few places before lunch. Toiletries are available outside the deer park.
1. The Boat House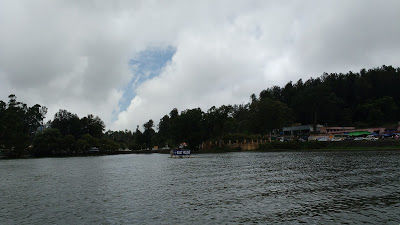 This is one of the major attractions of Yercaud. There are row boats, paddle boats and motor boats available. The Yercaud Lake is suitably big to ride around and the lake and the water looked fresh and chilled. We took 2 paddle boats and started peddling! It was relaxing to peddle around the lake, stare at the sky and the people around. Thankfully the weather wasn't sunny because of which our peddle ride was enjoyable J Entrance fee is 6/- per head, Registration 10/- per head and the ride for 30 min is priced at 40/-.
2. Deer Park
This place is right next to the Yercaud lake, easy to spot and entrance fee is 12/-. It's more like a normal park with few deer's, peacocks, hamsters (very cute) and pigeons.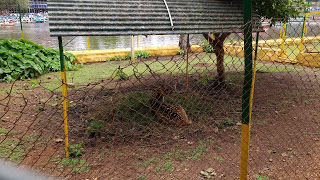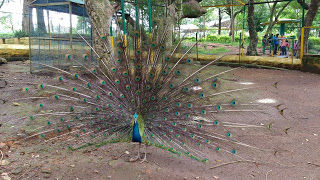 There is a certain viewpoint; they are awesomely placed so that one can enjoy an entire beauty of lake. Children will definitely love this place! Enjoyed our walk for nearly 30 min.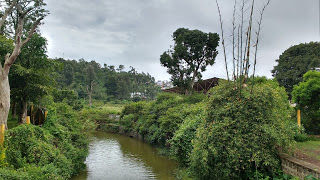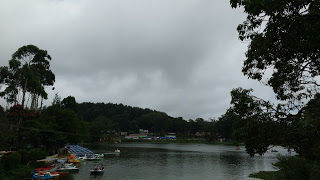 3. Kiliyur Waterfalls
The falls is situated about 2.5 km from the Yercaud Lake. We parked our vehicle about 500 m from the falls. The 500 m walk consists of rough abrupt pathway. Then comes the hard part - climbing 250 steps up and down :D The little water was gushing over the rocks. A small place, yet we were at peace enjoying the crystal clear water.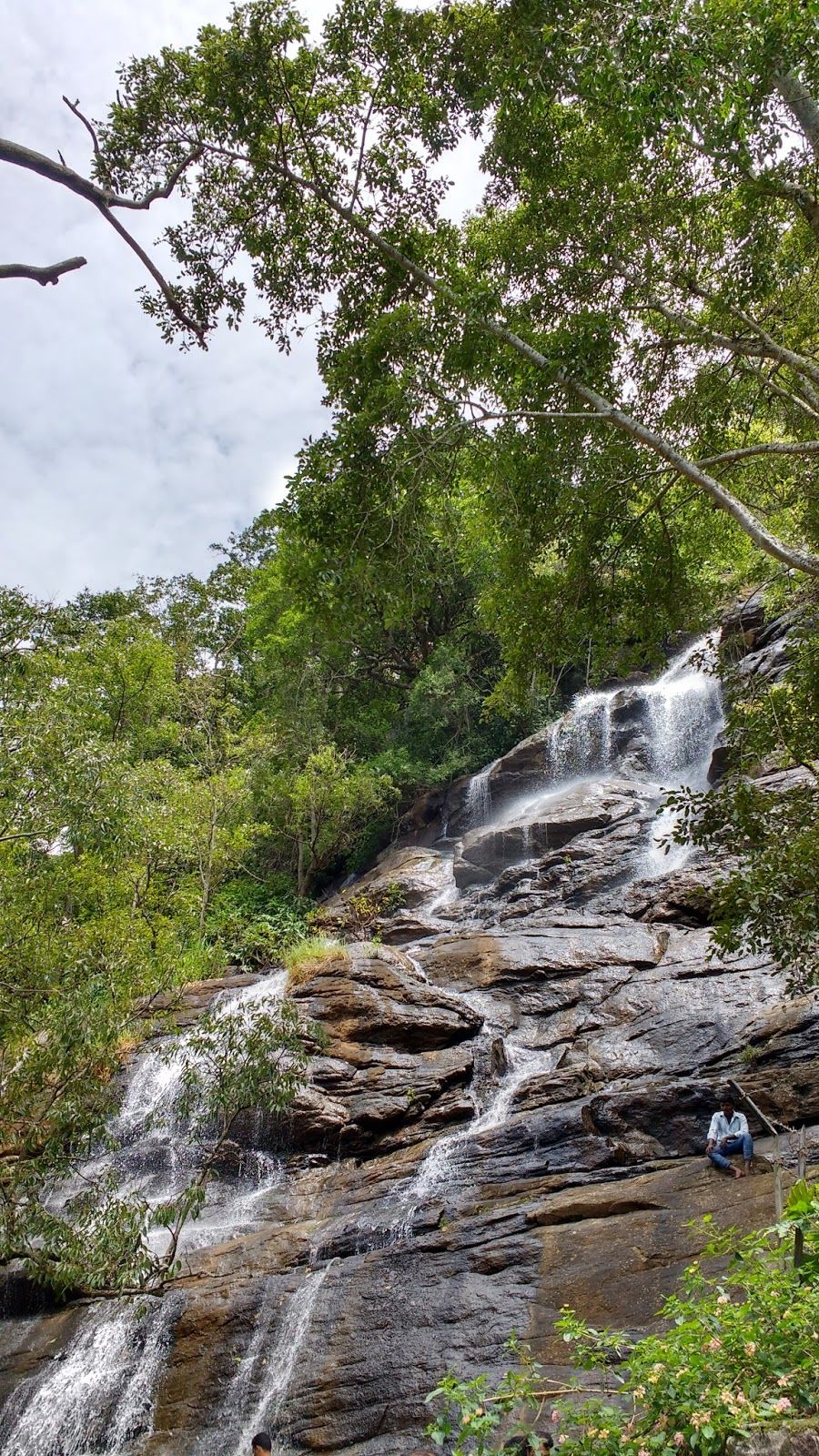 Around 2:30 PM, after the exhaustive climbing we checked for places to have lunch. Google maps showed Hotel Grand Palace (there are rooms available here), we anticipated the place would be pricey and we did not know any other place so decided to have lunch at the palace. The route is narrow and up the hill. The food is just OK, service took long and the bill came to 2500/-.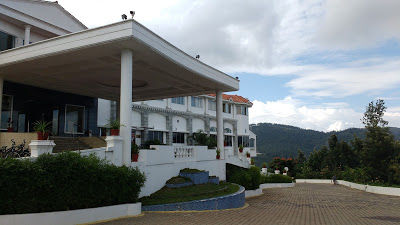 The clock was ticking and we still had few places left to visit.
4. Pagoda point, Lady's and Gent's seat
At about 5 PM we started towards the pagoda point. There is nothing great about the pagoda point, only the view is striking. Lady's and Gent's seat are names given to a set of rocks on the Yercaud Hills. The place is about 2-3 km from the lake, we ended up on the other side of the entrance. After having walked around the place, got to see this enchanting beauty. The cloud literally had a silver lining and with the unruffled weather, we spent about 30 min here.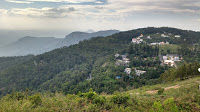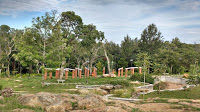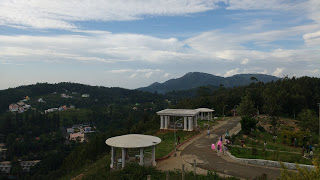 The day had almost gotten over, there were black clouds everywhere. We headed towards Bangalore at 6 PM. It was raining cats and dogs. But we had a wonderful day with this small hill station, that gave us amazing scenic views.

The number of tolls we came across,
Toll 1: 40/-
Toll 2: 90/-
Toll 3: 133/-
Toll 4: 106/-
Toll 5: 65/-
I knew next day was a Monday, we were tired and exhausted, but these places always put a smile on my face :-)
Trip first published on Chaitra Nayak