If you are looking for a train journey through heaven, then this is that journey. Glacier express is slowest express train connecting the two famous resorts in Switzerland, Zermatt and St. Moritz. The trip over this train is 7.5 hrs long and passes across 291 bridges and 91 tunnels. It reaches the highest height of 2033 m at Oberalp pass. The views throughout this train journey are mesmerizing, as it passes through lush grasslands and snow mountains.
During my trip to Switzerland, I was really excited to travel in this train journey. I booked a Swiss travel pass which cost me around 180 Euros and covered all trains inside Switzerland including this one. If you are travelling with Euro rail pass then this train is not free for you. Also seat reservation are compulsory for this train. All the catering services are present inside this train, and you can book a buffet for you inside. The train is a panoramic journey and I felt that I am almost flying through these beautiful mountains.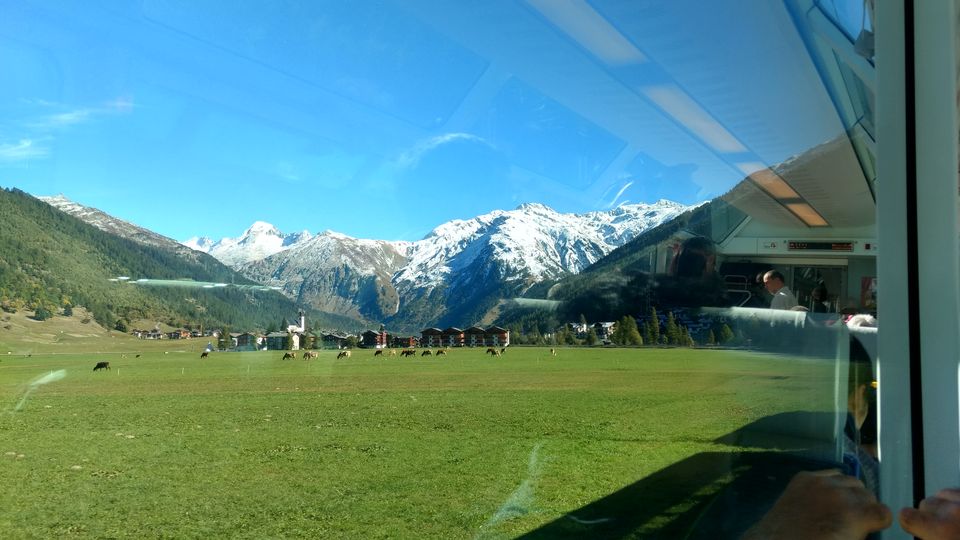 The Journey initially started with beautiful grasslands of Europe, with views of cows grazing and beautiful snow covered mountains in the background.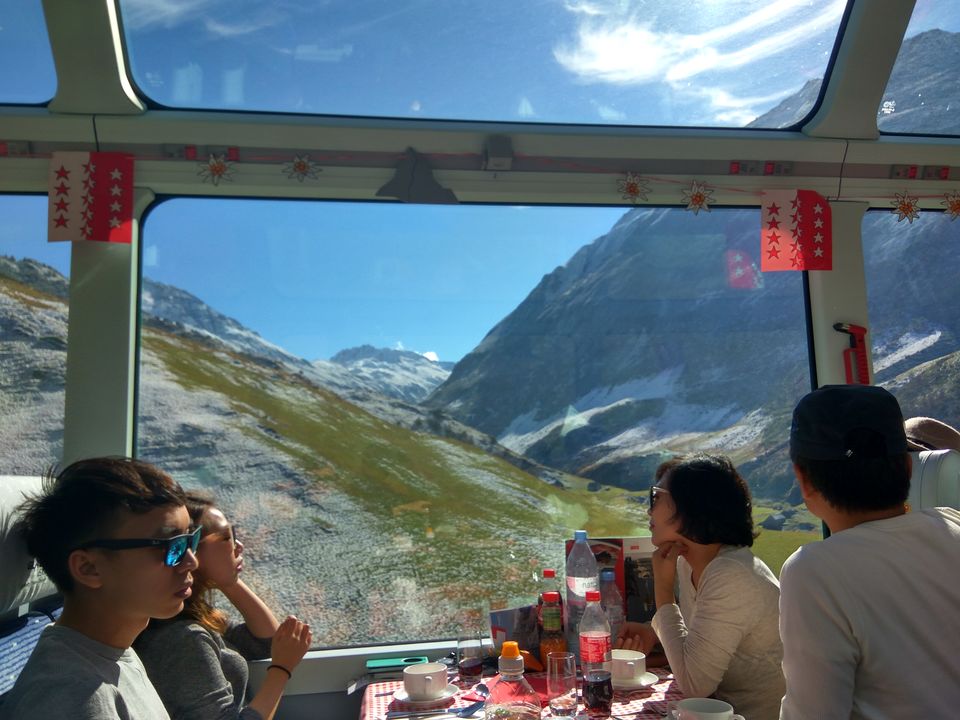 Our neighbors in train were just enjoying their buffet with beautiful views, the panoramic views made them just jumping from their seats to take photos of some iconic bridges and views.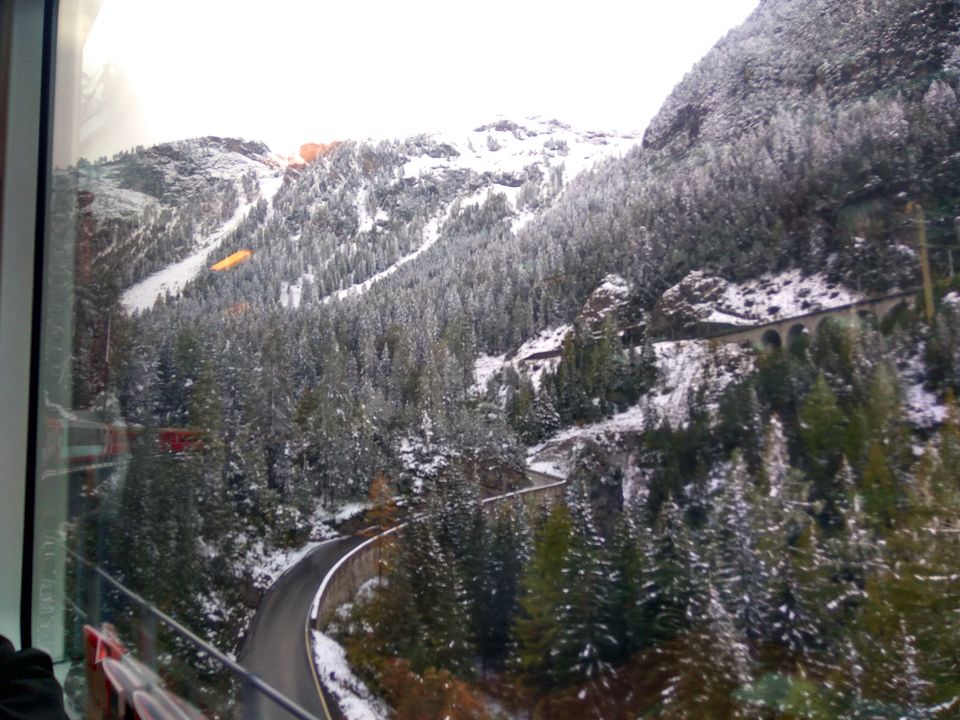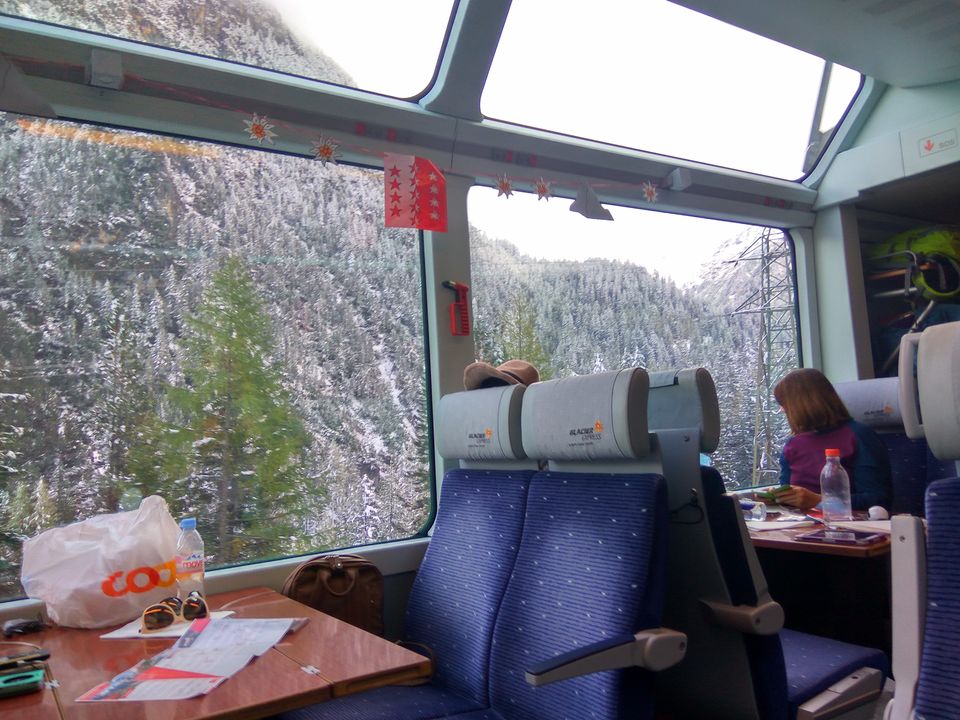 Suddenly after 3 hrs of journey, the train reached a level where the snow was wrinkled over the trees and grass, and everything outside window started turning white.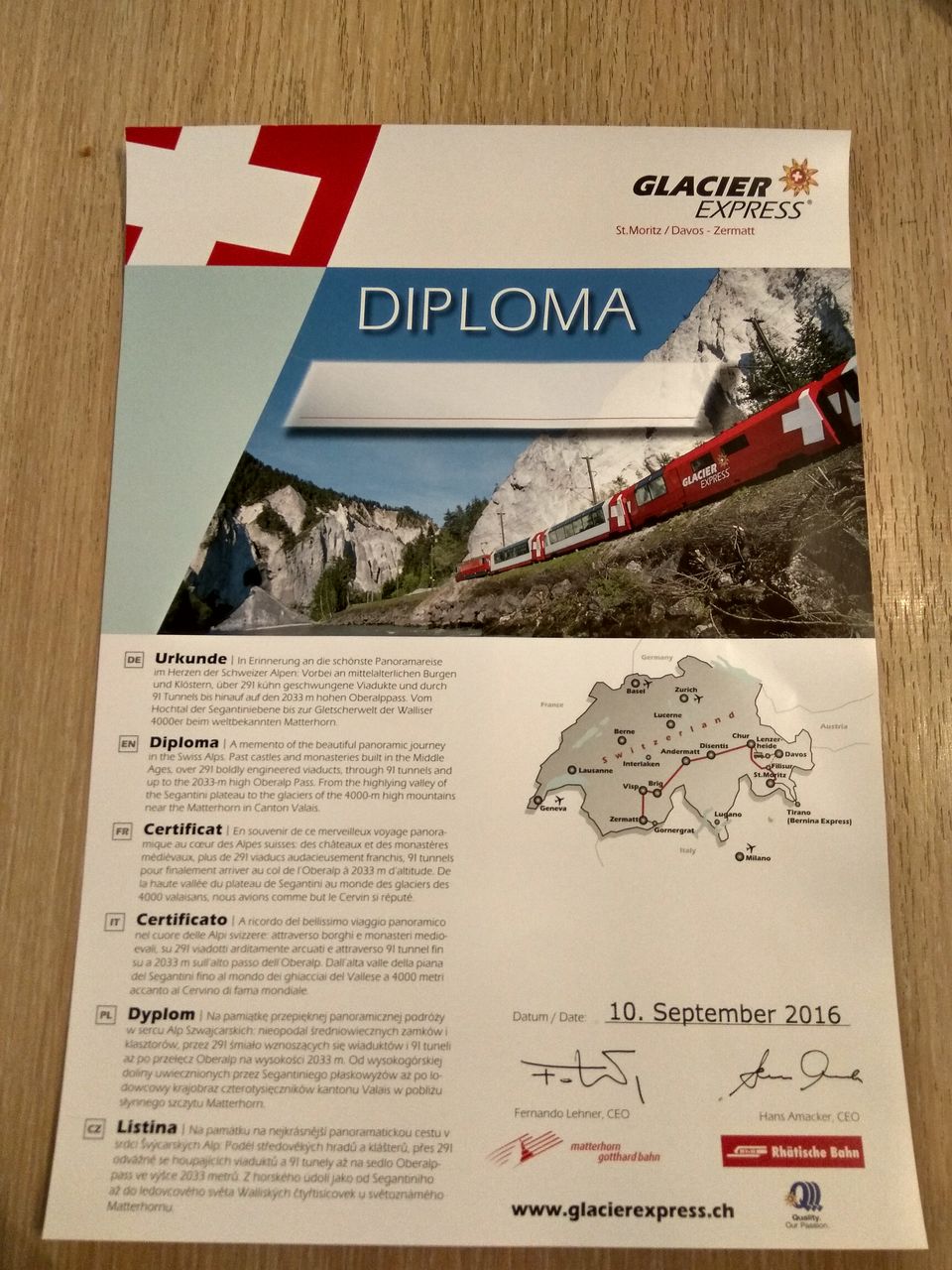 The best part is in the end you can get your diploma showing that you have completed this amazing train journey.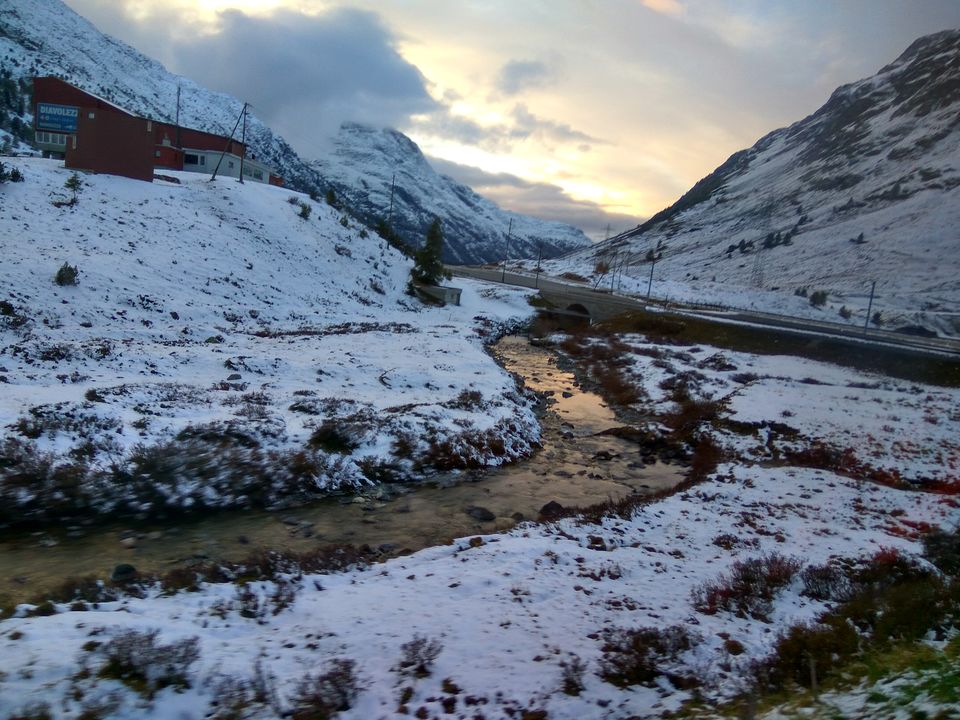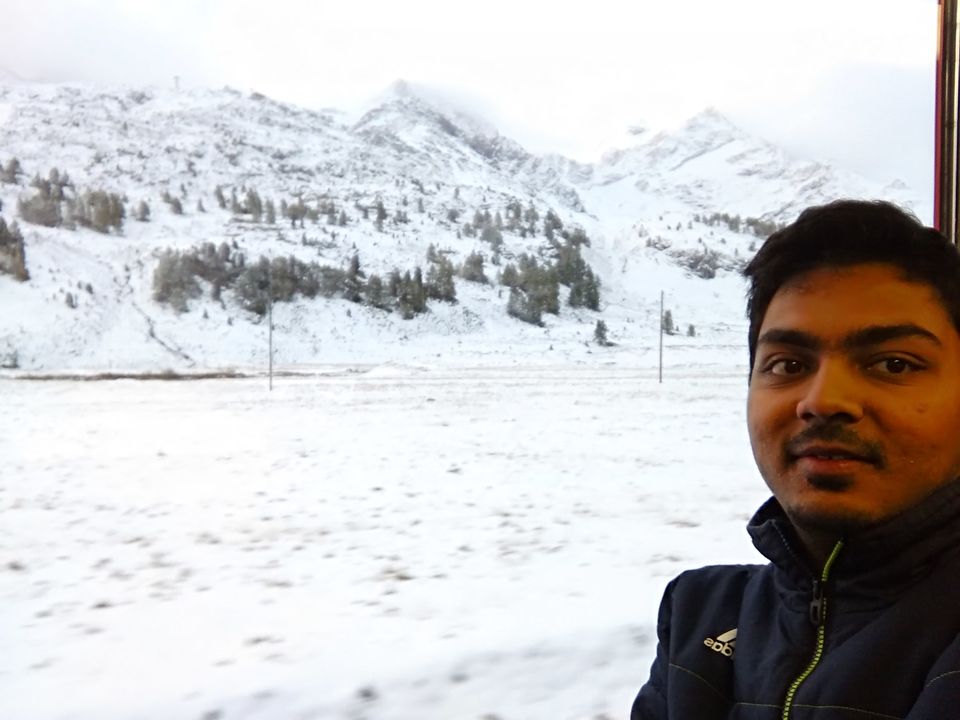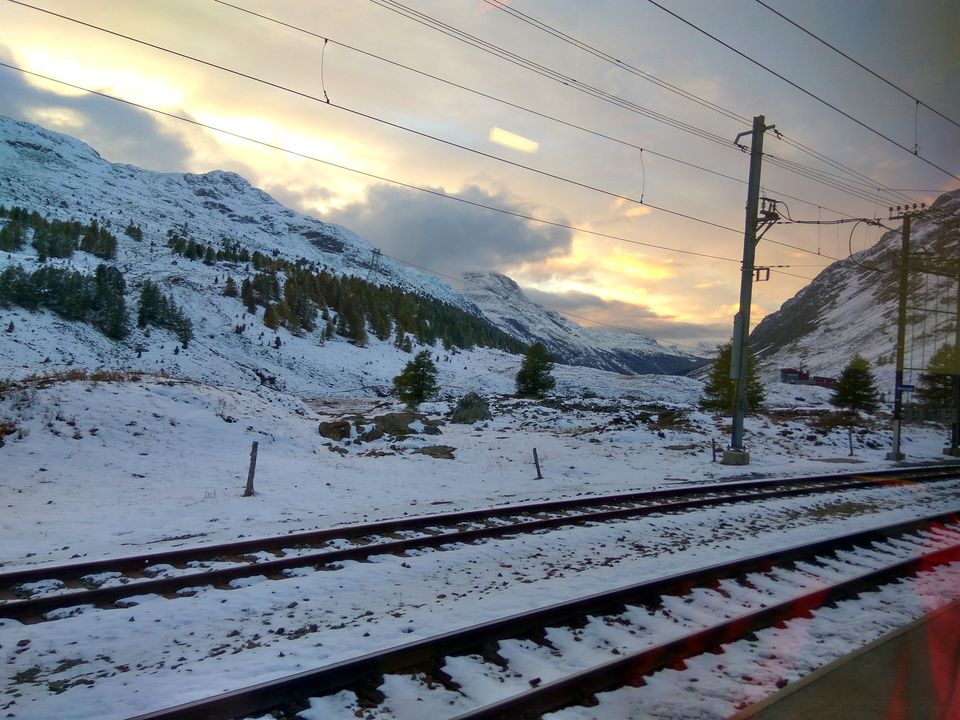 The train stops at some of the stations where you can get down and take some pictures. The views just get better and better as the train journey is about to end. The whole area covered with snow and some rivers and lakes running through. I also experienced snowfall in the end of the journey. It was a perfect ending to this journey through heaven. The best time for this journey is I think October first half, as you can experience snow as well, after mid October the train stops running due to unsuitable weather. So take this journey when you plan to go to Switzerland.
Happy travel...