I arrived at Ajmer station taking an overnight train from Ahmedabad to Ajmer at around 9 am. From the station i took a shared tempo which costed me 50 bucks to the bus stand. Since there's a bus from Ajmer to Pushkar literally every 5-7 minutes, i didn't have to wait much and i boarded a local bus at just 30 bucks. On my way to pushkar, the view was so mesmerising since you have to go all the way up surrounded by hills to reach the beautiful hippie paradise.
Pushkar overall is not a big city, it's a small place with the best people that make you feel at home. You can rent a bike/activa if you like but as I love to walk and explore along my journey as well, i didn't. As soon as I reached Pushkar, i checked into my hostel which was Madpackers hostel which costed me around 300 bucks per night. The hostel itself was a haveli which was very pretty and had many good chilling spots. For my lunch i went to Amigo mango garden restaurant where i also had their special mango lassi which was very tasty and with that, also gave me the best high i could have asked for so win-win hehe.
As i was just exploring through the streets of Pushkar and looking around in various shops, I found this shop named macra mogly where the owner offered me to smoke some hash with him. There was another Israeli tourist as well who was smoking with us. I personally love meeting new people and connecting with them so while having a good sesh we talked about life, our soul, good deeds and all sorts of things. And i did learn a lot from the two of them which already gave me a good start for my day. The owner was a very kind and sweet hardworking man who made all sorts of things by weaving, and i also got lulu (hand braiding) done in my hair from him which took about 2 hours.
After relaxing for a bit at my hostel dorm room, i decided to go out for dinner. I went to Tiko's cafe and the owner was so so friendly and nice i can't even explain it. I was already high at this point and by just talking to him, listening to his experiences somehow boosted my trip to another level. And oh, the vibe of the cafe is so so good i just can't explain. It's a rooftop restaurant with crazy mind blowing paintings made by various tourists on the walls. The food was also delicious and i also met some other solo travellers from all over India there.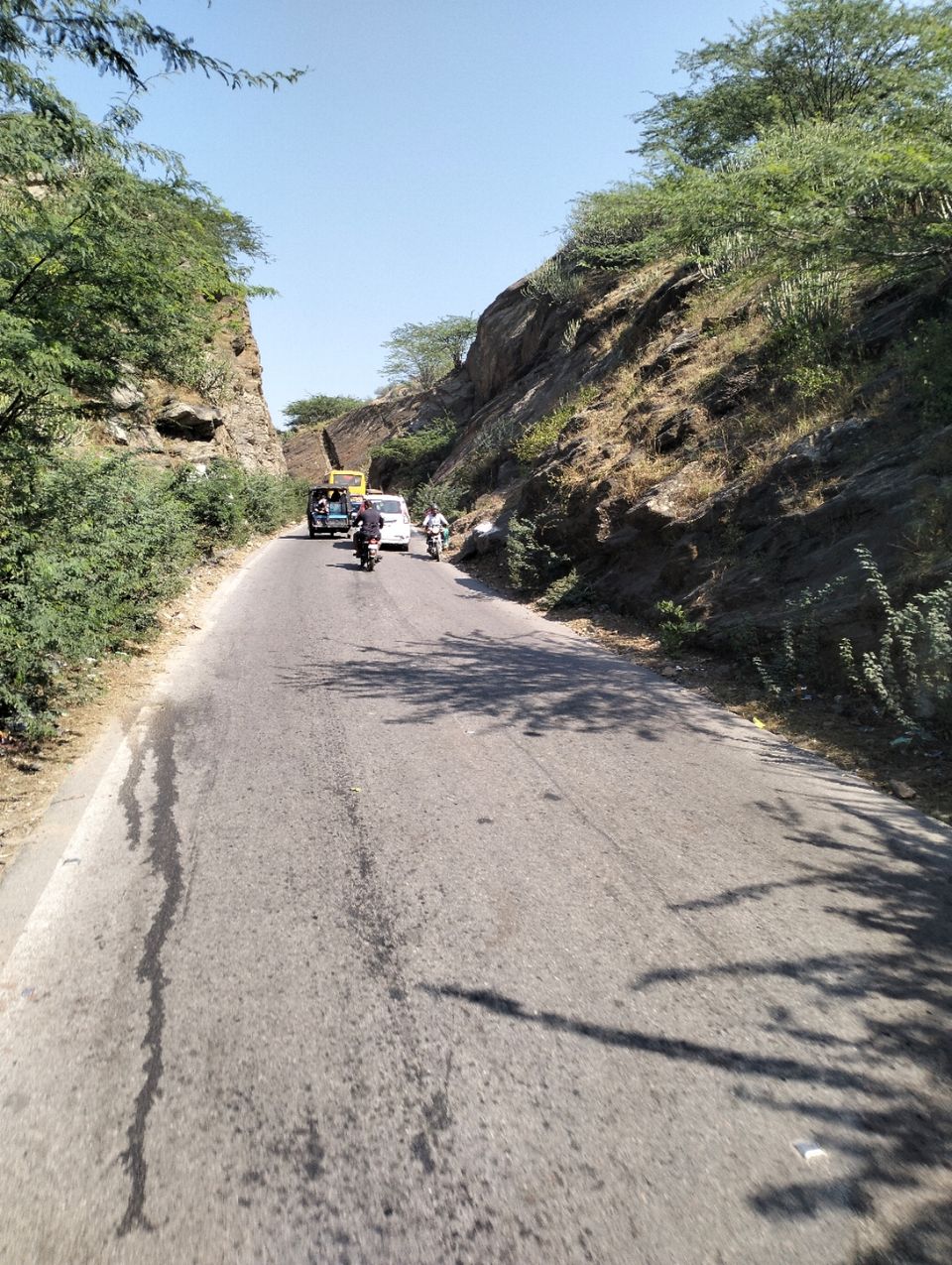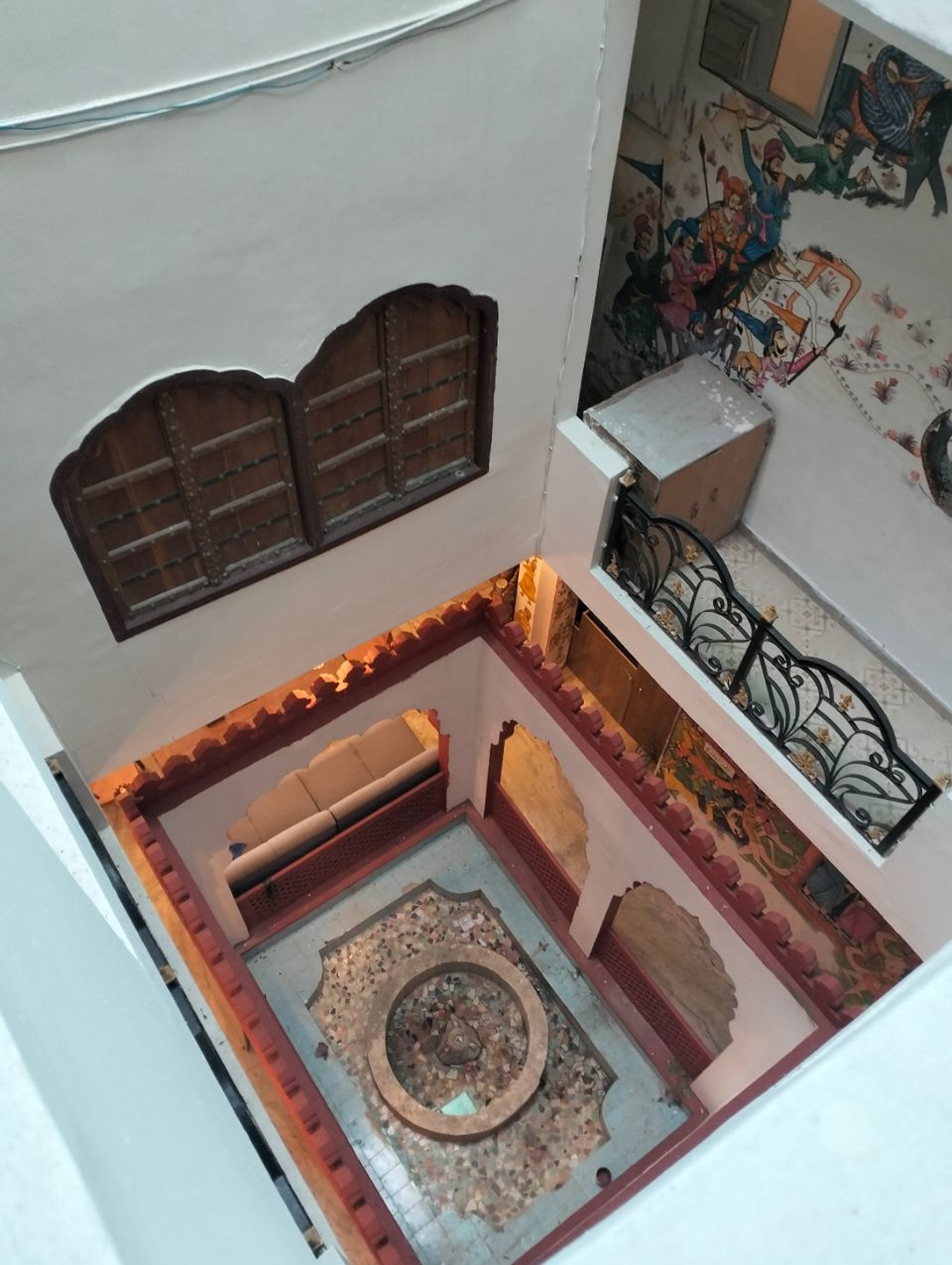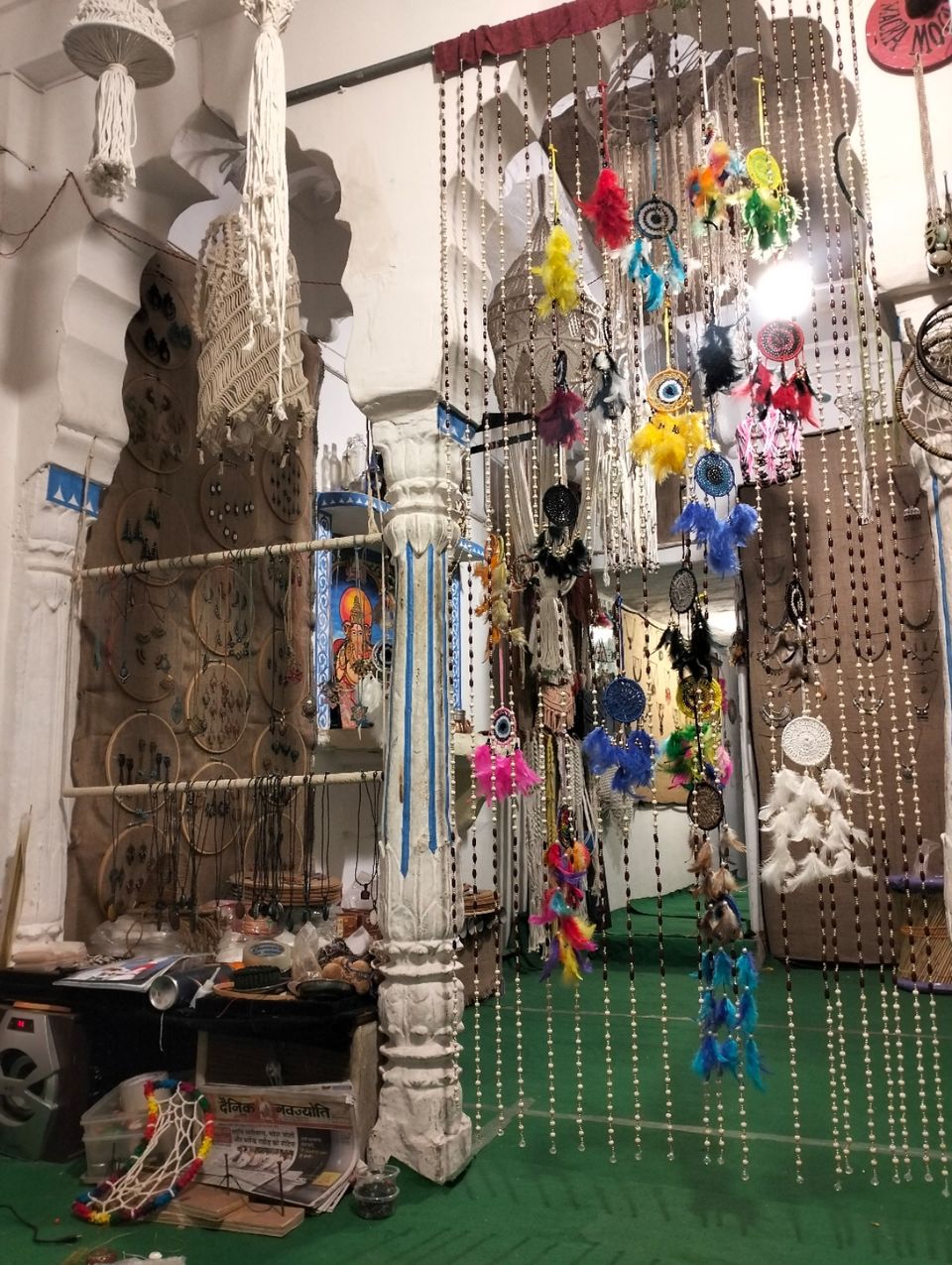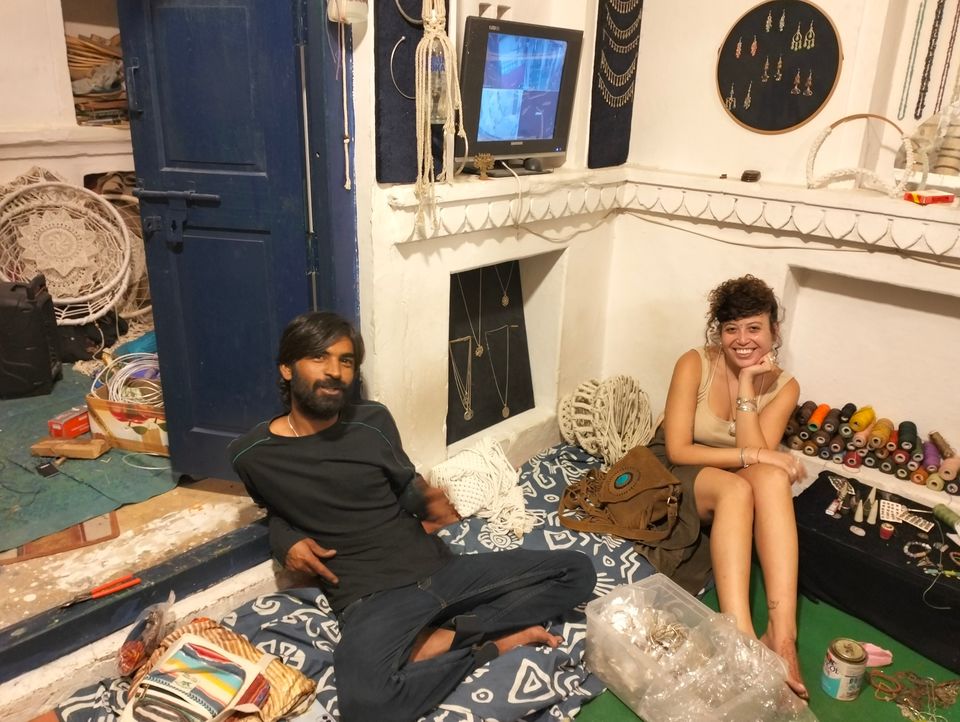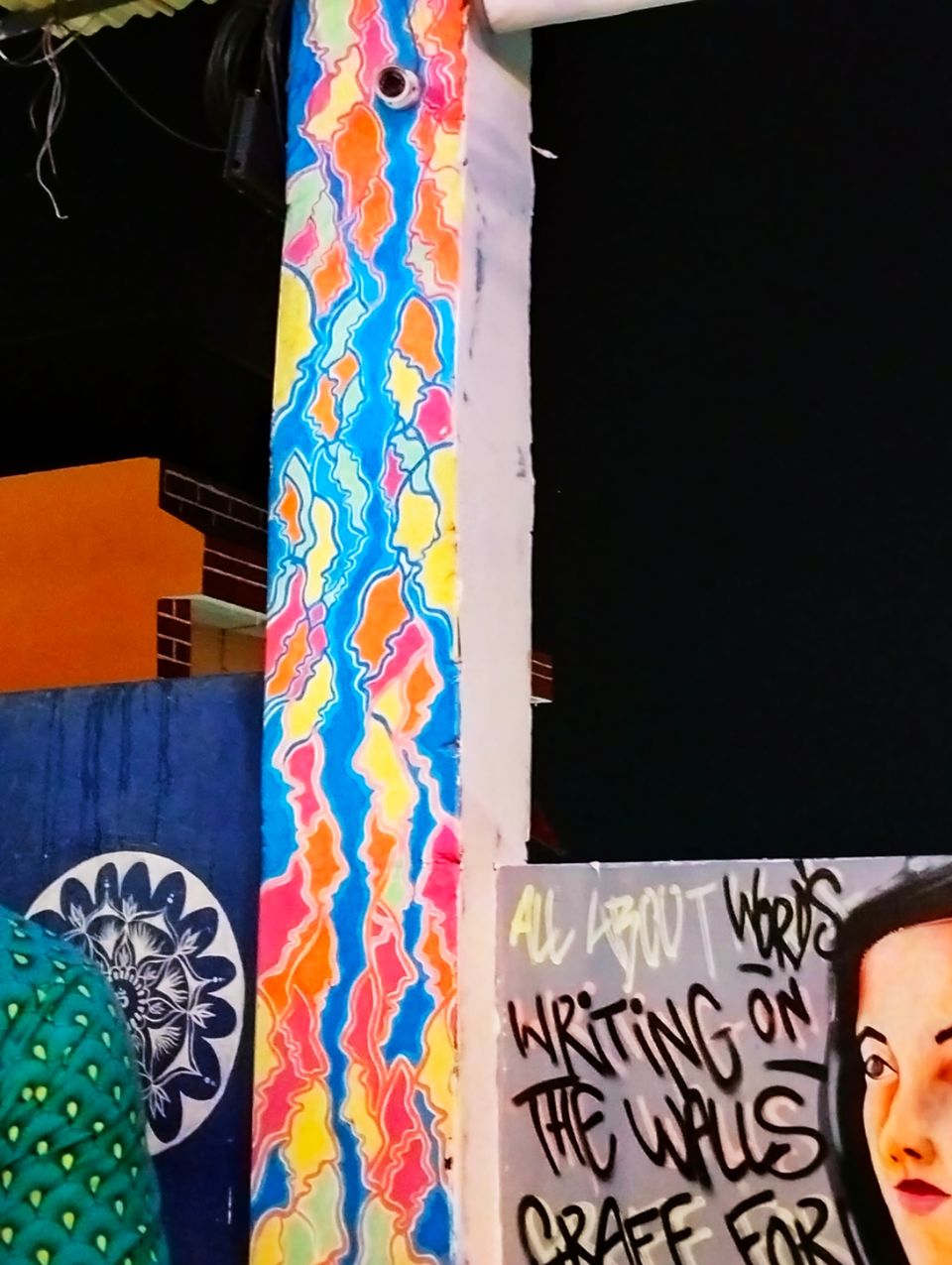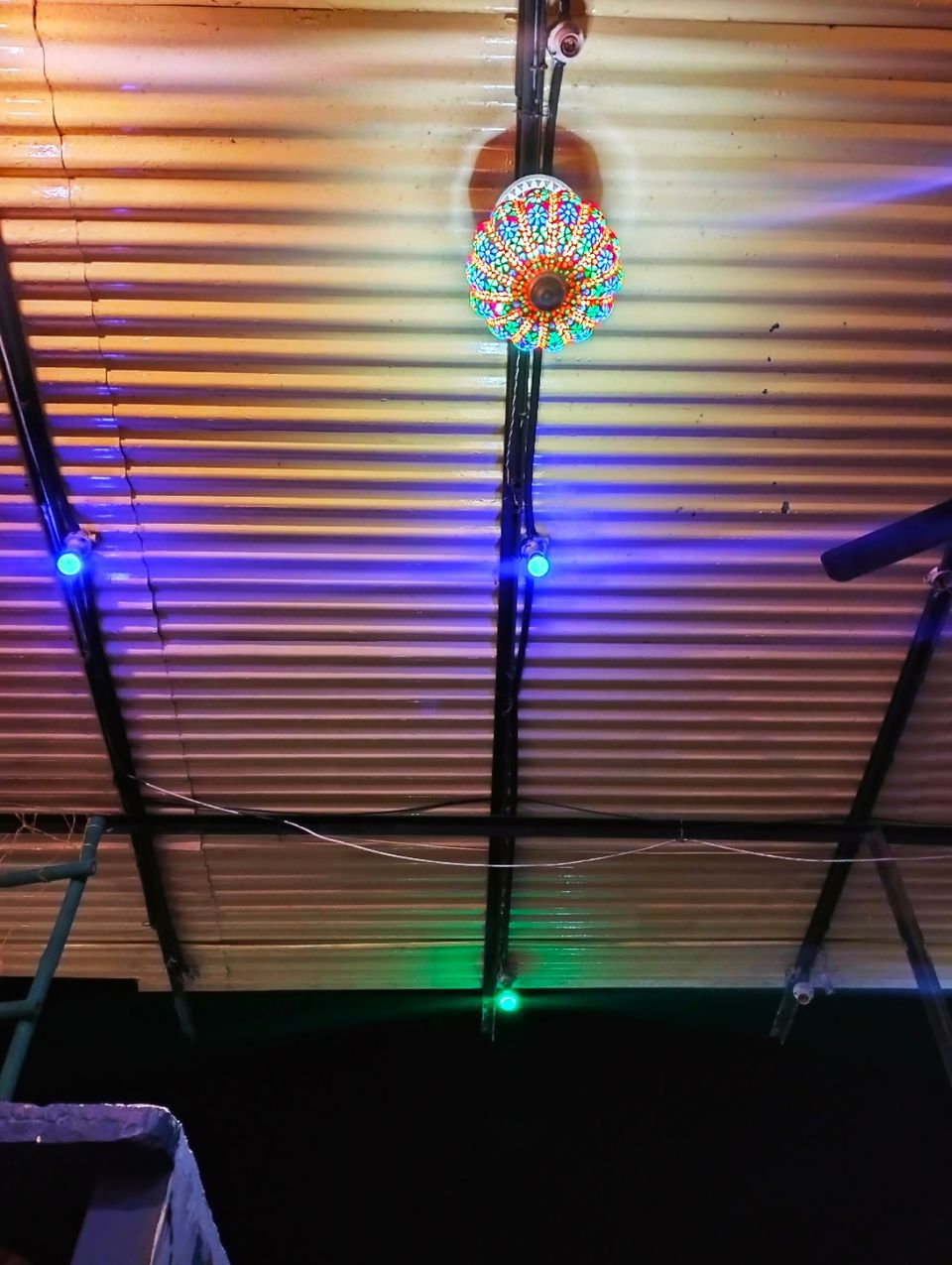 I woke up at 6:30 in the morning and decided to visit Aloo baba which is around 11kms from pushkar. You can totally rent up a bike or activa to go here but me being me, i decided to walk all the way there. As i said earlier, i love to enjoy my entire journey while going to my destination and that's why i always choose to take a walk instead of any other means of transportation. It took me around 2.5-3 hours to reach the place but the view was totally worth it plus i had an edible brownie(you can get it at funky monkey cafe in pushkar) before leaving my hostel so didn't even feel like a long way to me. I took a few stops on my way there to get some snacks and water to stay hydrated. At one of my stops, i met this adorable really sweet 60-70 year old aunty who offered me to sit and chill with her for a while but since i was getting late i told her I'll come back to her when i return from Aloo baba. When i reached the Aloo baba temple, i was welcomed very sweetly by one of the Babas and he told me I reached at the perfectly right time since they had prepared kheer and parathas for lunch.
Everyone there was in shock when i told them I walked all the way from pushkar. They made me feel very comfortable and homely and told me I can relax and chill wherever i want to in the temple and do whatever i wish to there. I don't know how to explain it but as soon as I reached there, i had this pure feeling of peace in me immediately. The aura and vibe of the place is something that can't be put into words, so pure and fascinating. Coincidentally when i reached there, just 5-10 minutes after that one of my hostel roommates also came there itself riding an activa so baba told me " aap itni mehnat kar ke chal ke yahan Tak aaye toh dekho, aapke jaane ki savari pehle hi tayyar hai" and honestly it did feel quite supernatural to me personally. In fact, a lot of other events happened there during my time spent there which made the experience very magical for me. After painting the temple wall for a bit with baba and my hostel roomie, while taking chillum sessions, we had our lunch which was so delicious and a very good healthy meal. After i was done having my lunch, i talked to aloo baba for a bit and with his ashirwad i left the temple for my hostel walking itself. On my way, I stopped at the old aunty's shop for a chai where she took me to her beautiful garden. I smoked my J while she smoked beedi with me while talking and connecting for a bit, she was an absolute sweetheart i must tell you that.
By the time i reached back to Pushkar, it was almost sunset time so i just sat at the pushkar ghat for some time chilling and completely feeling the positive aura it gave out. For dinner, i went to this famous restaurant called La Pizzeria and OMG the pizza there was so so so delicious. It actually felt like they've learnt it right from Italy. It was just too good.
After dinner, i went to Tiko's again to chill and meet new people, make some new friends and basically have a good time. If you cannot tell by now, I absolutely fell in love with the cafe's vibe and hospitality.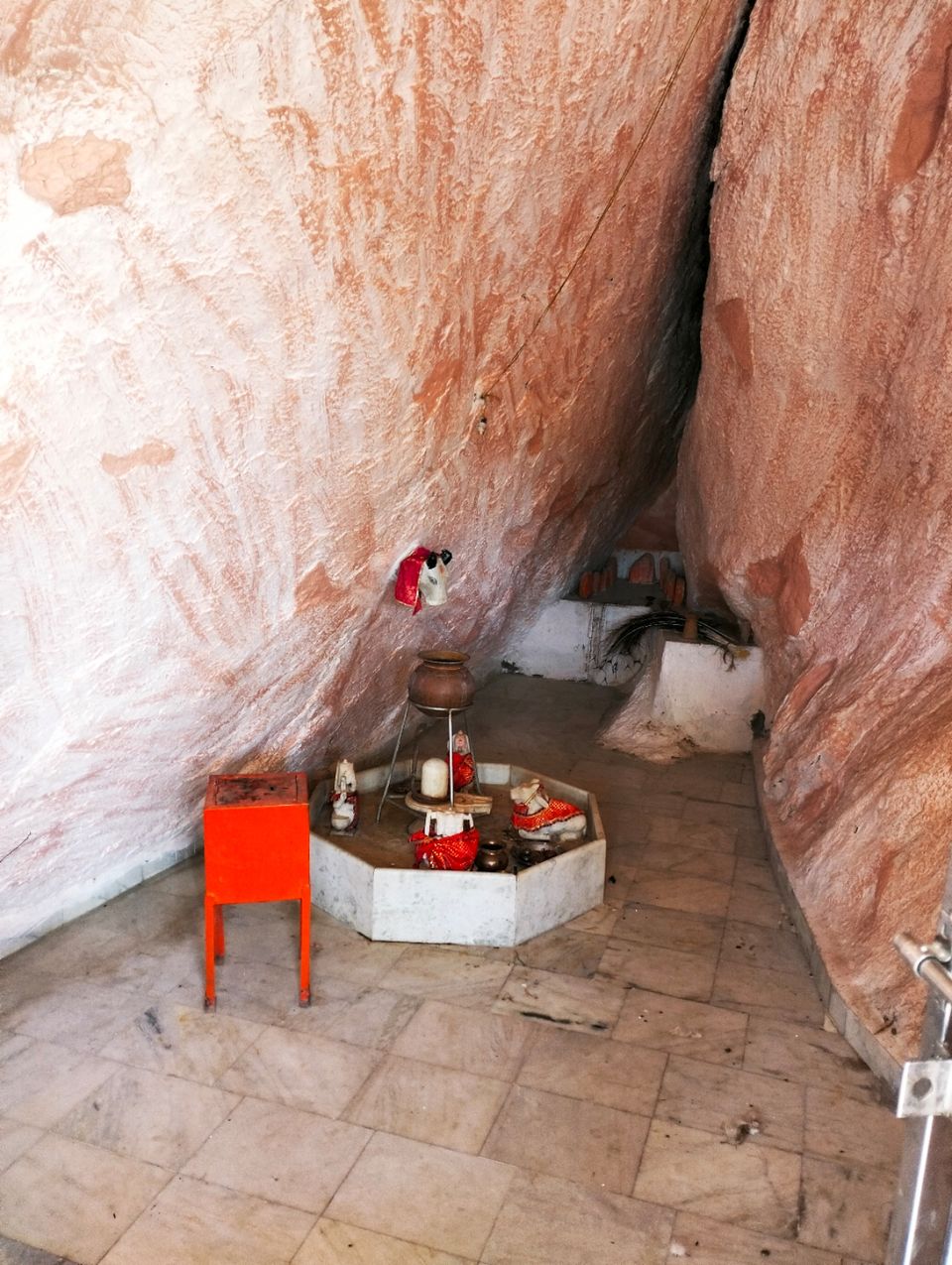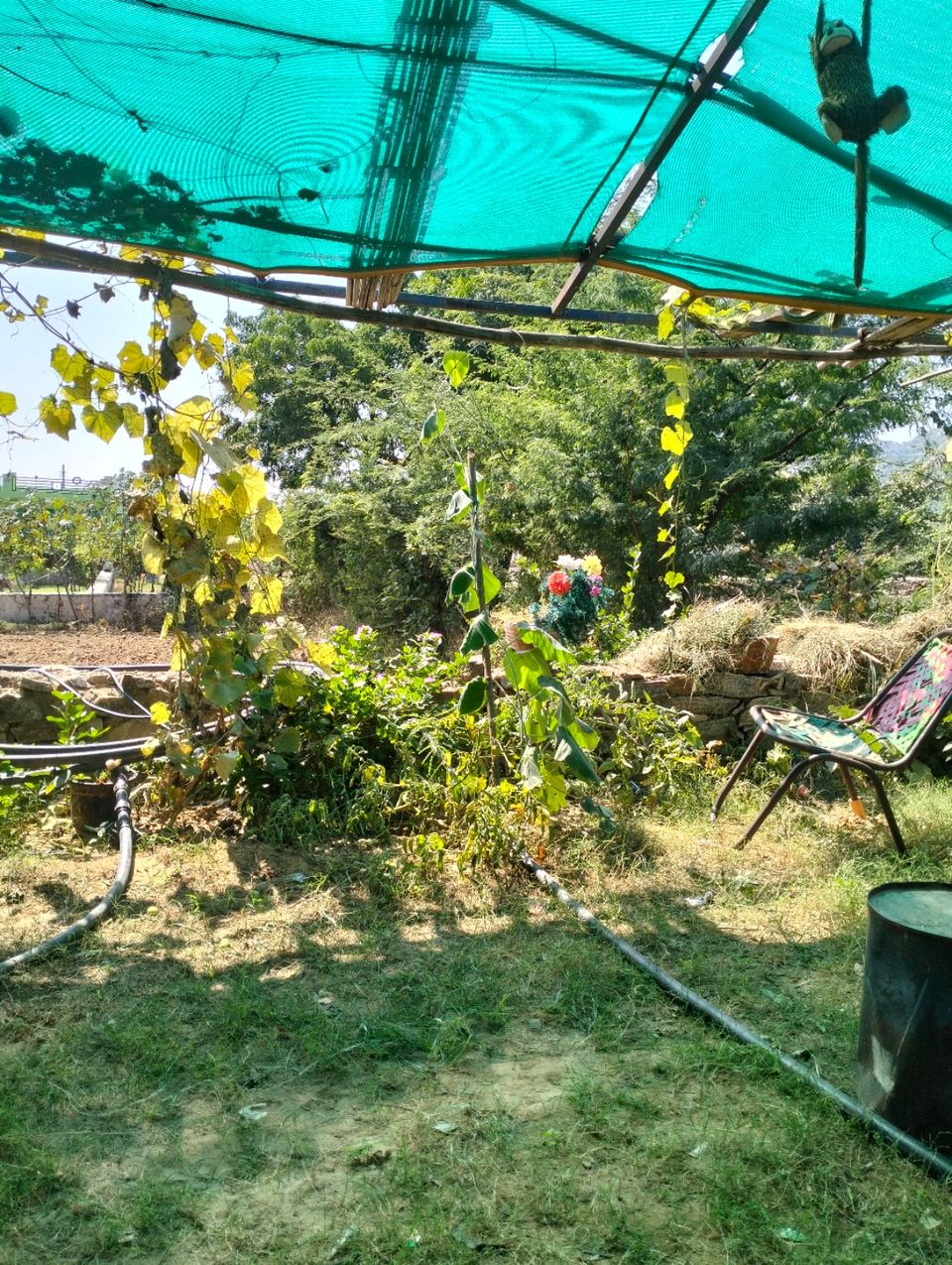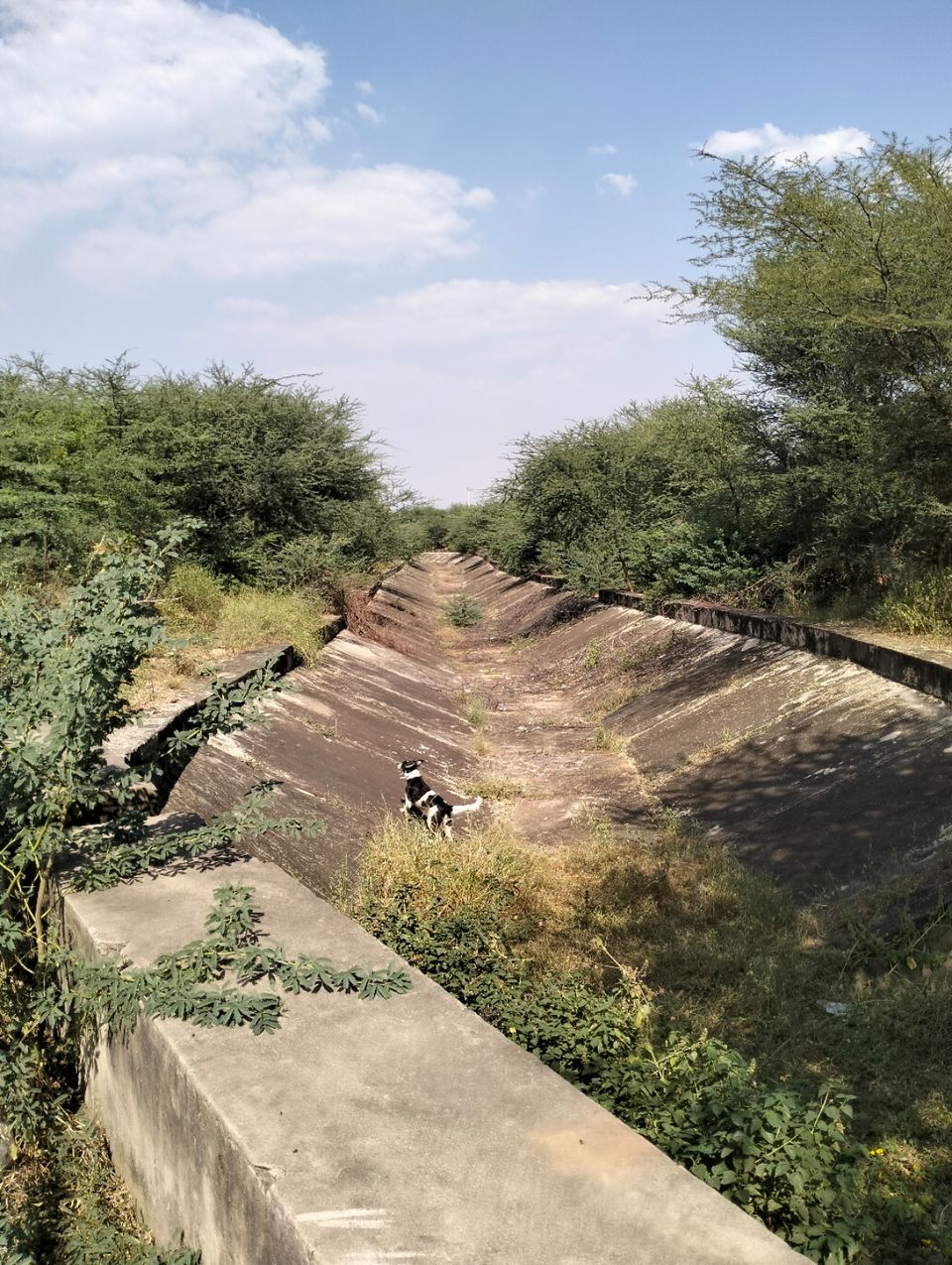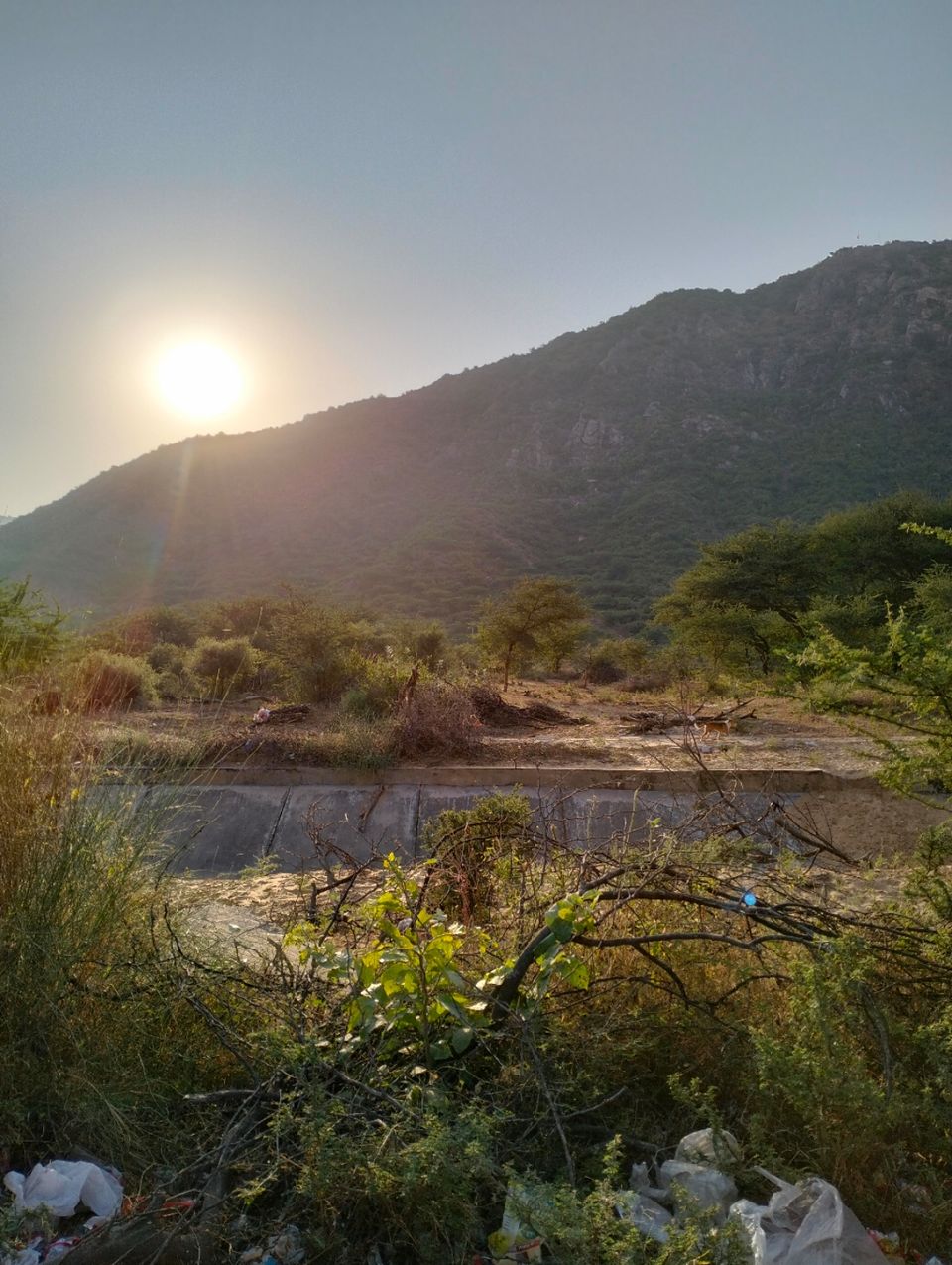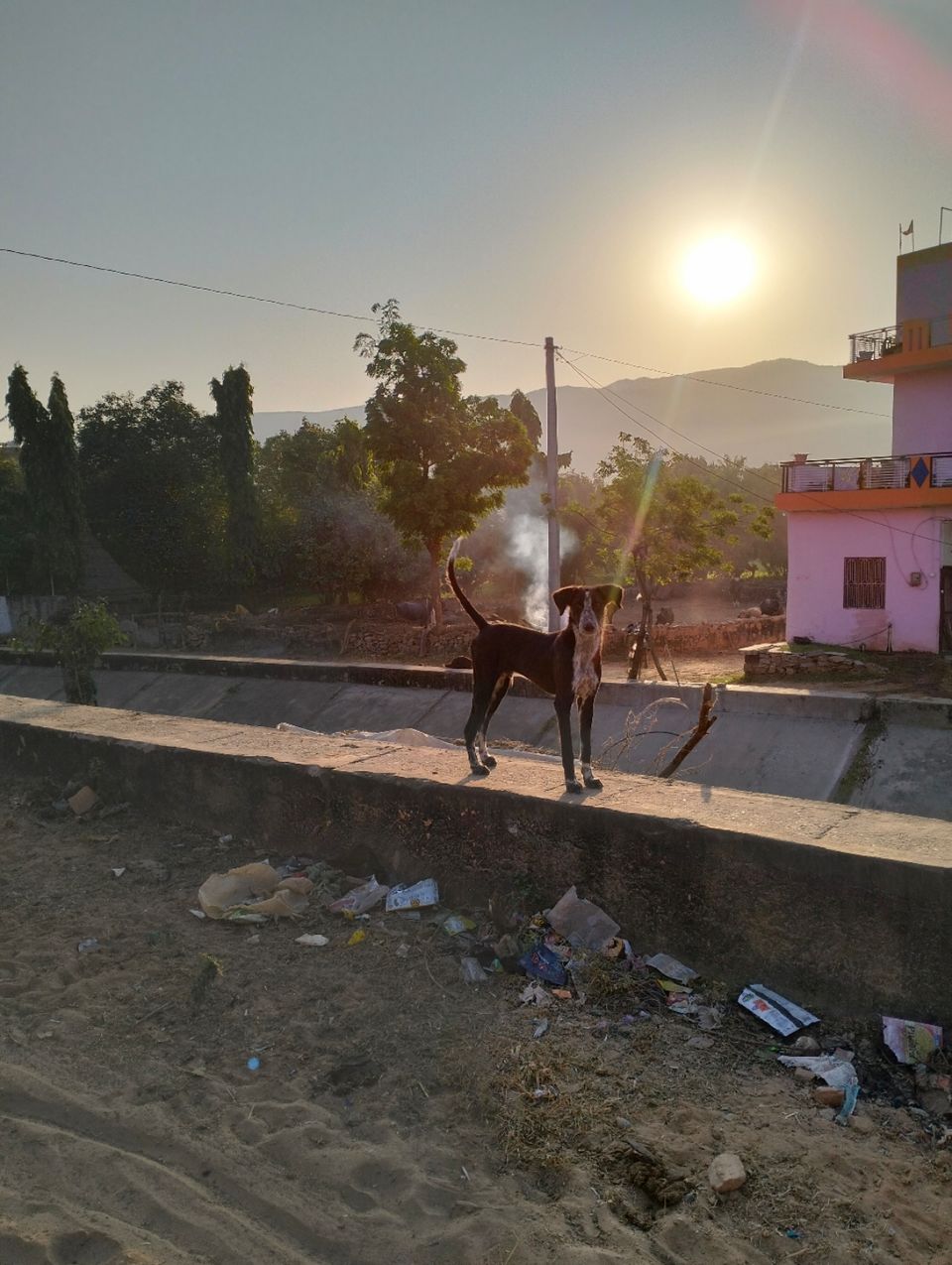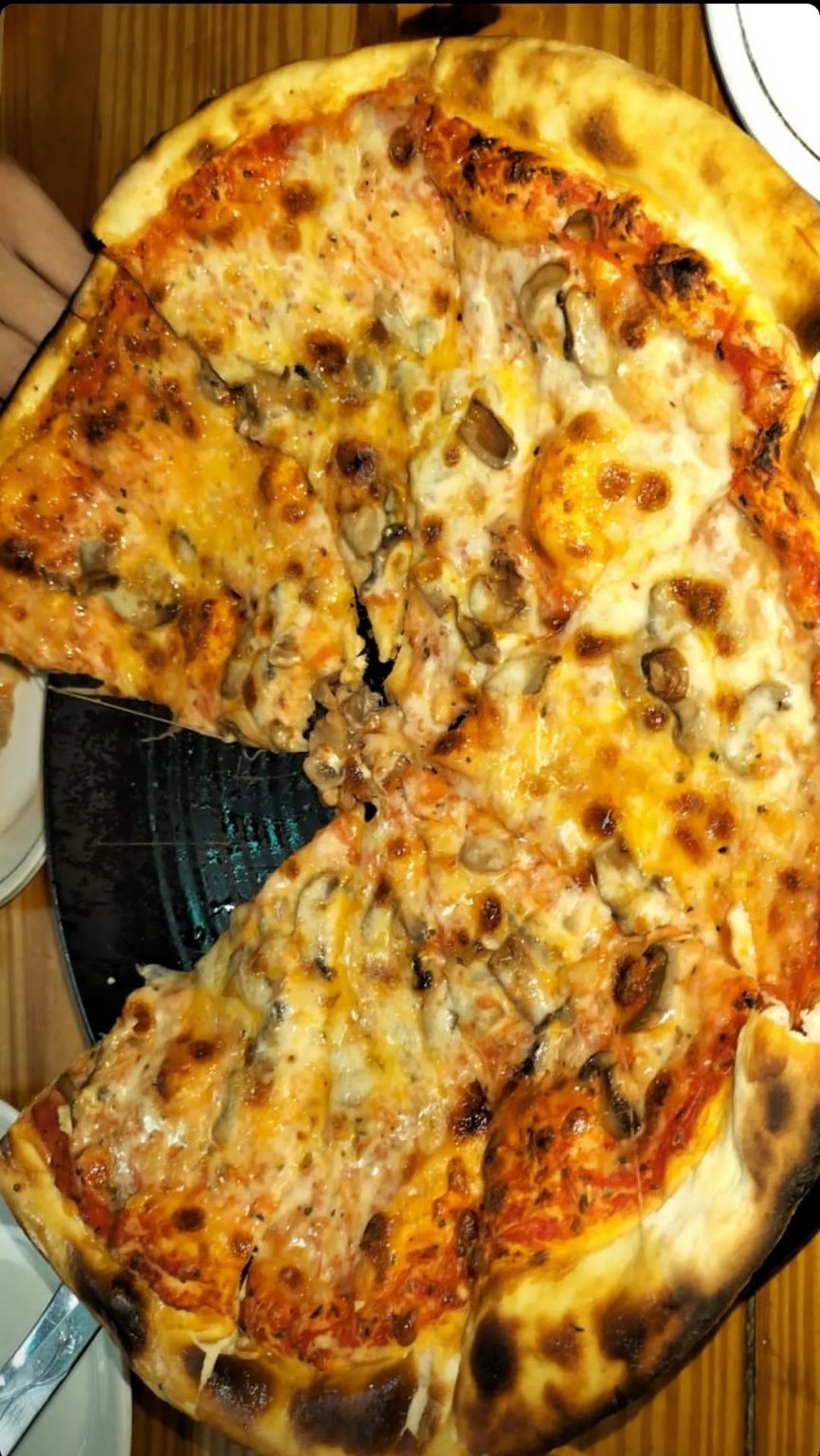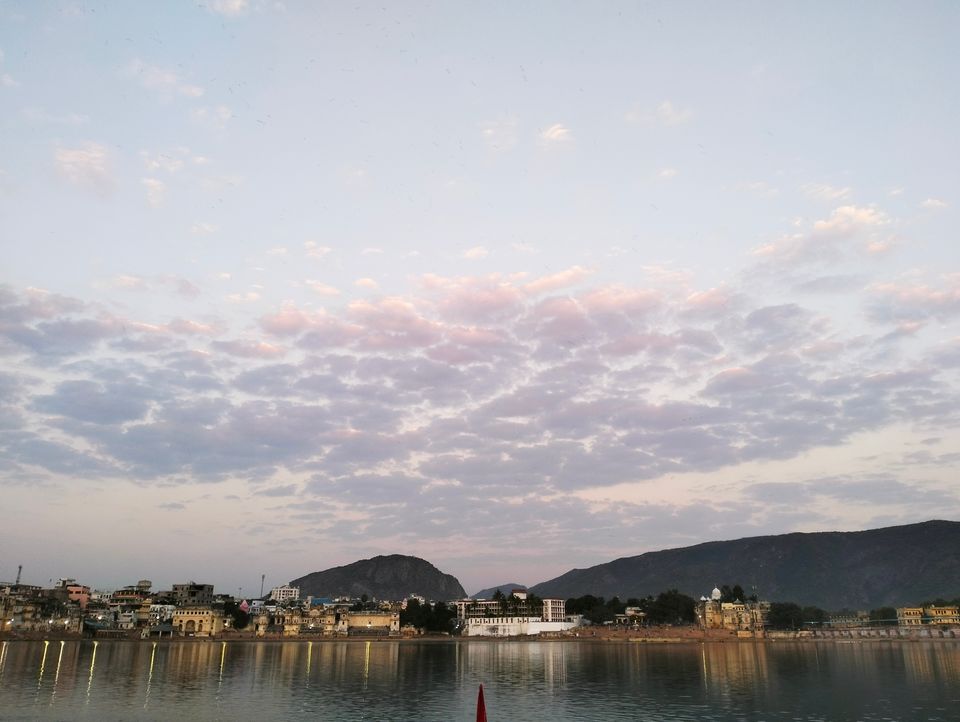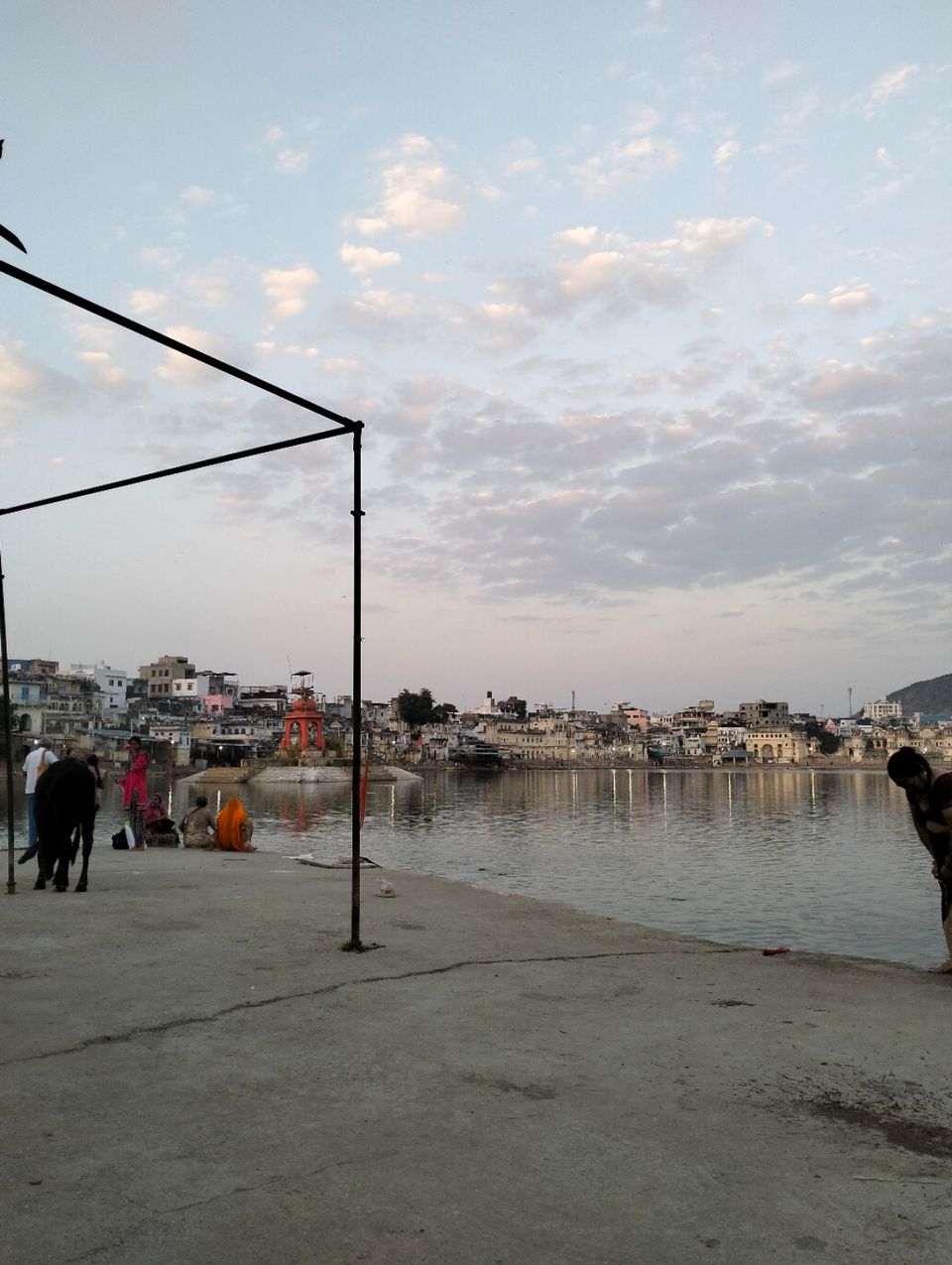 It was my last day in pushkar and i was really sad about it because after connecting with so many humble and loving people, I felt bad having to leave the place. The first thing i did after leaving my hostel was go to Tiko's for a good sesh with Tiko himself and had breakfast there. After that, i went for shopping since the Pushkar market is absolutely addictive I'm telling you that!!! I bought a few tapestries, earrings, Kurtis and really comfortable khaki pants for myself and a few gifts for friends and family. The market is pretty affordable and everything mostly ranged from 100-500 bucks. I spent my entire afternoon shopping for Rajasthani goodies. Since it was my last day there, i wanted to watch the sunset from a good point as I'm a sucker for watching good sunrises and sunsets.
I decided to go to Savitri temple to watch the sunset from there. The temple is situated 750ft above ground and it takes 650 steps to reach the top. You can either walk all the way up which takes around 1.5 hours or you can choose to take the cable car which will help you reach in just 5-7 mins. Me being me, again I decided to walk and reach the top. When i reached the temple, i was super hungry so i had maggie at one of the shops there which was followed by the most beautiful sunset. The view was so clear from the top and totally worth it. After watching the mesmerising sunset, i decided to walk back to my hostel since it was time for me to pack my bags and leave soon :(