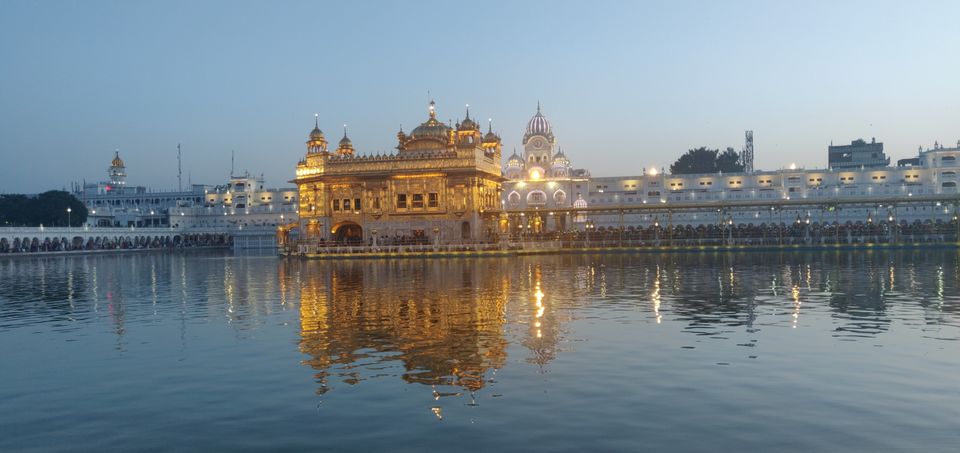 Reached Amritsar by train in the morning and checked into the hotel. Being unfamiliar with the city and didn't want to caught by the Holi festival so booked a hotel just opposite to station.
After resting for a while we headed to Golden Temple directly. Awed by the Temple complex we took a detour of the same. Seeing the crowd we decided to come back at night for darshan.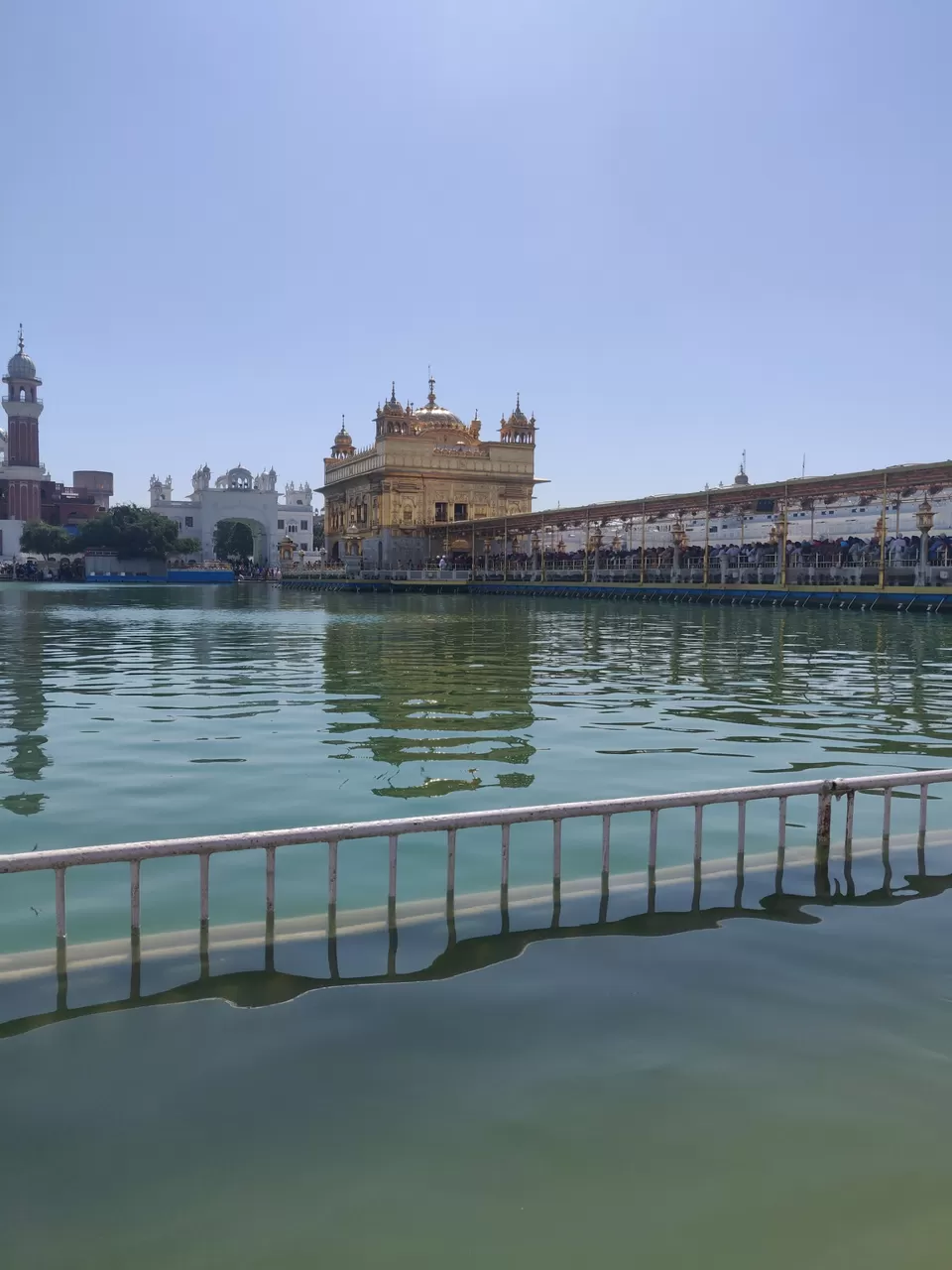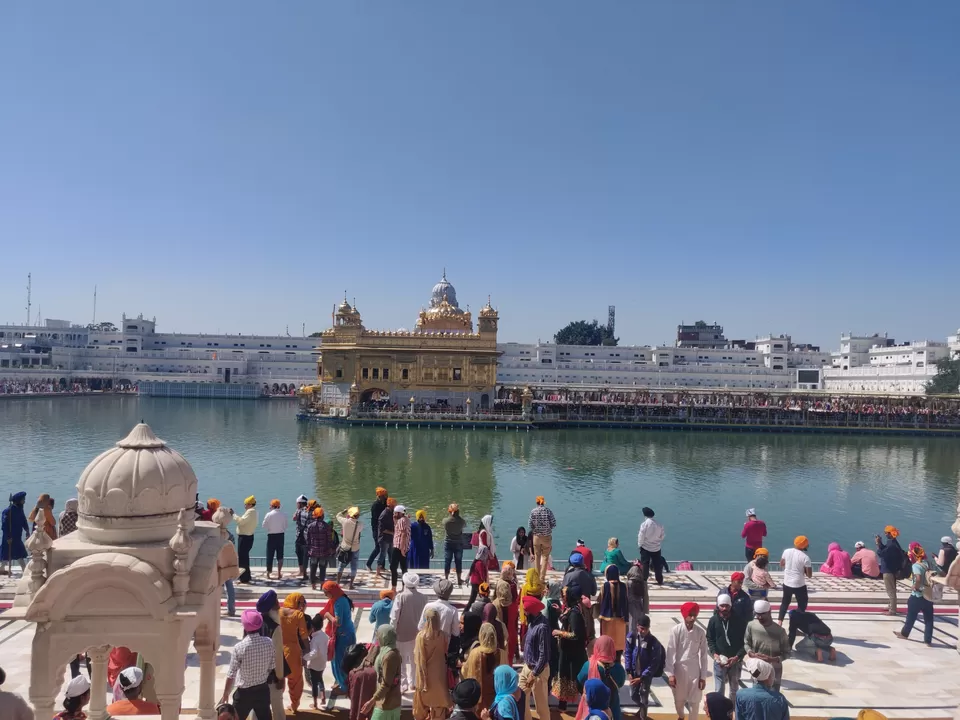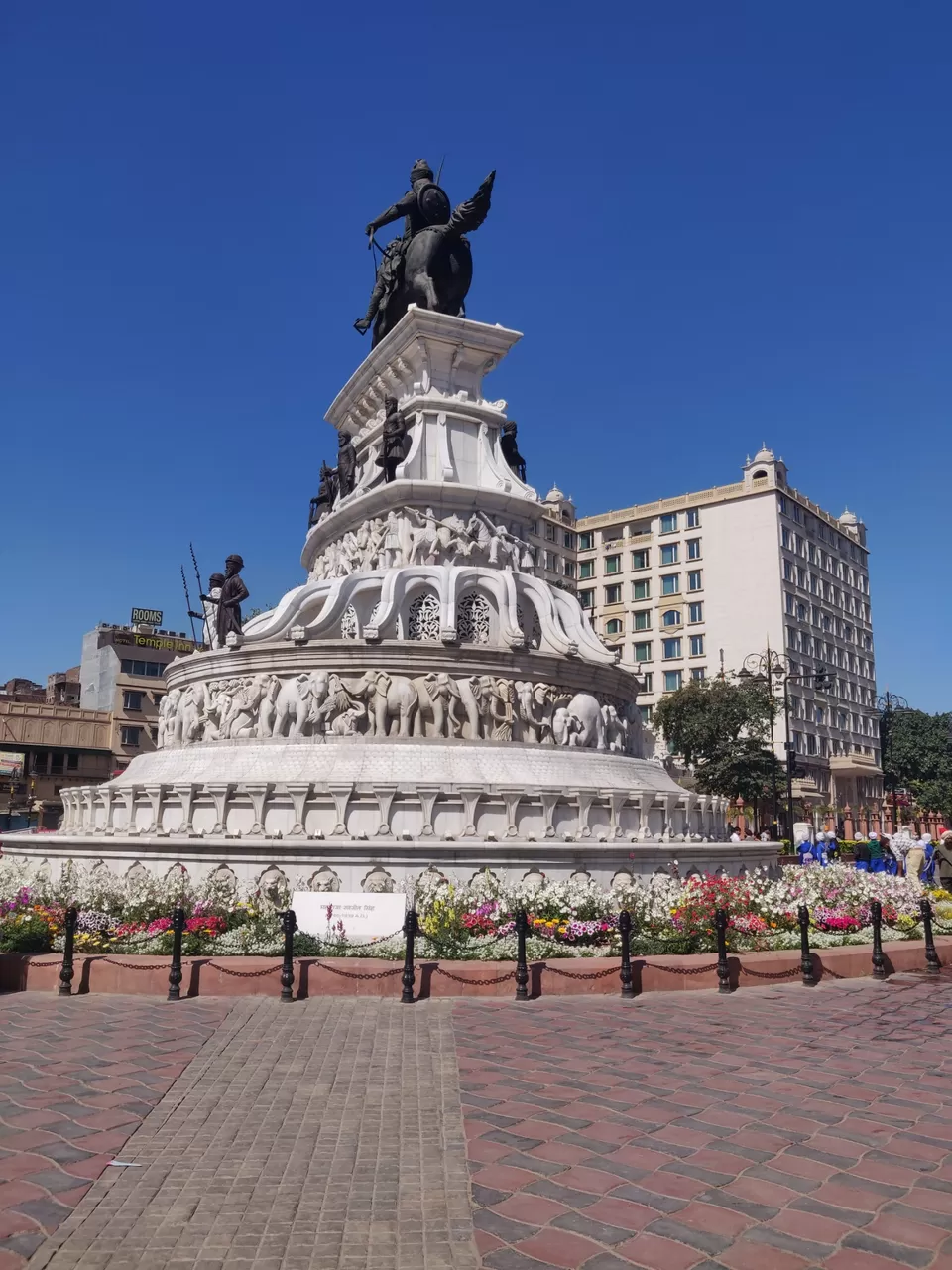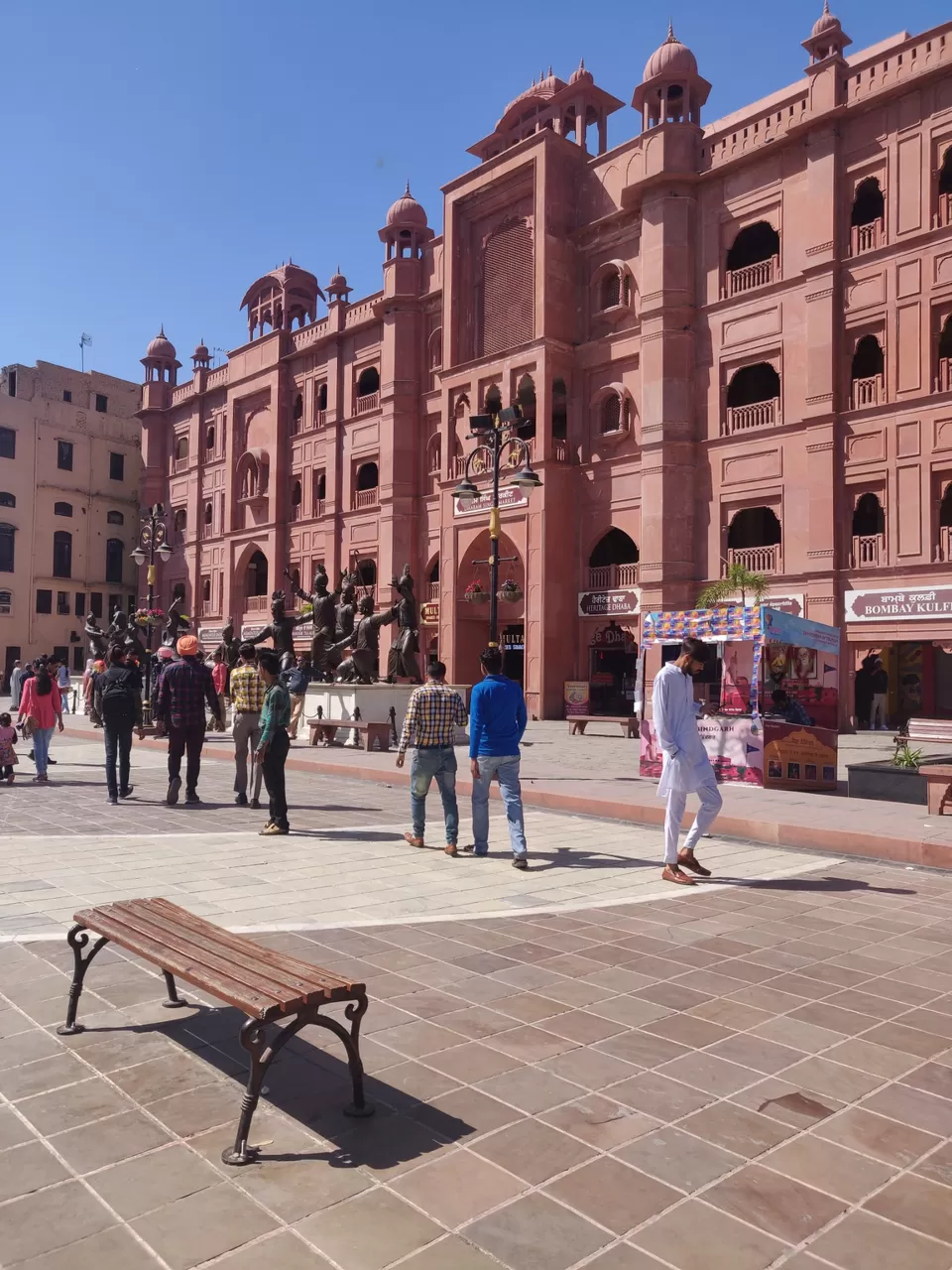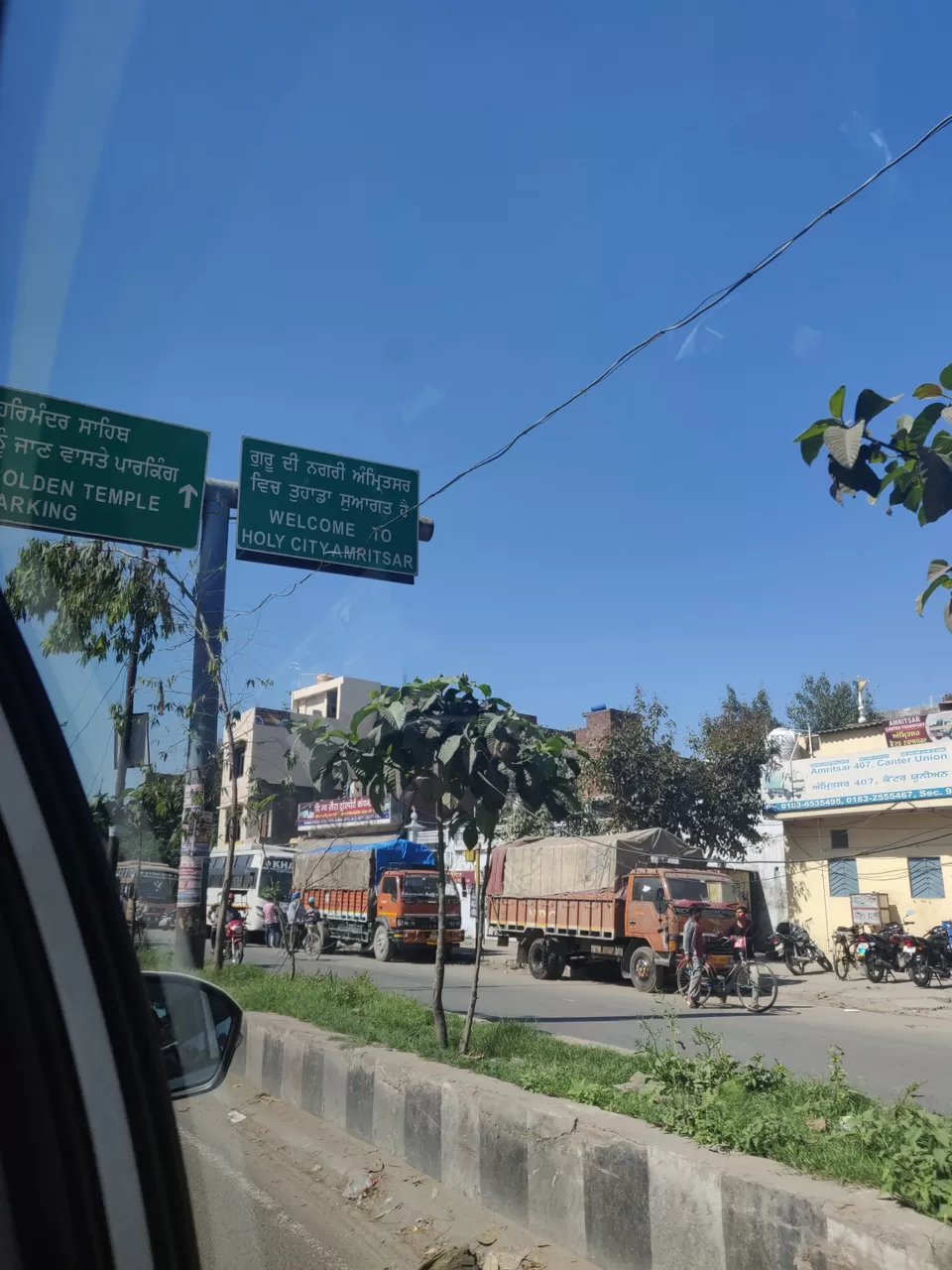 Next we went to Jalianwala bagh as it is in the complex of the temple itself.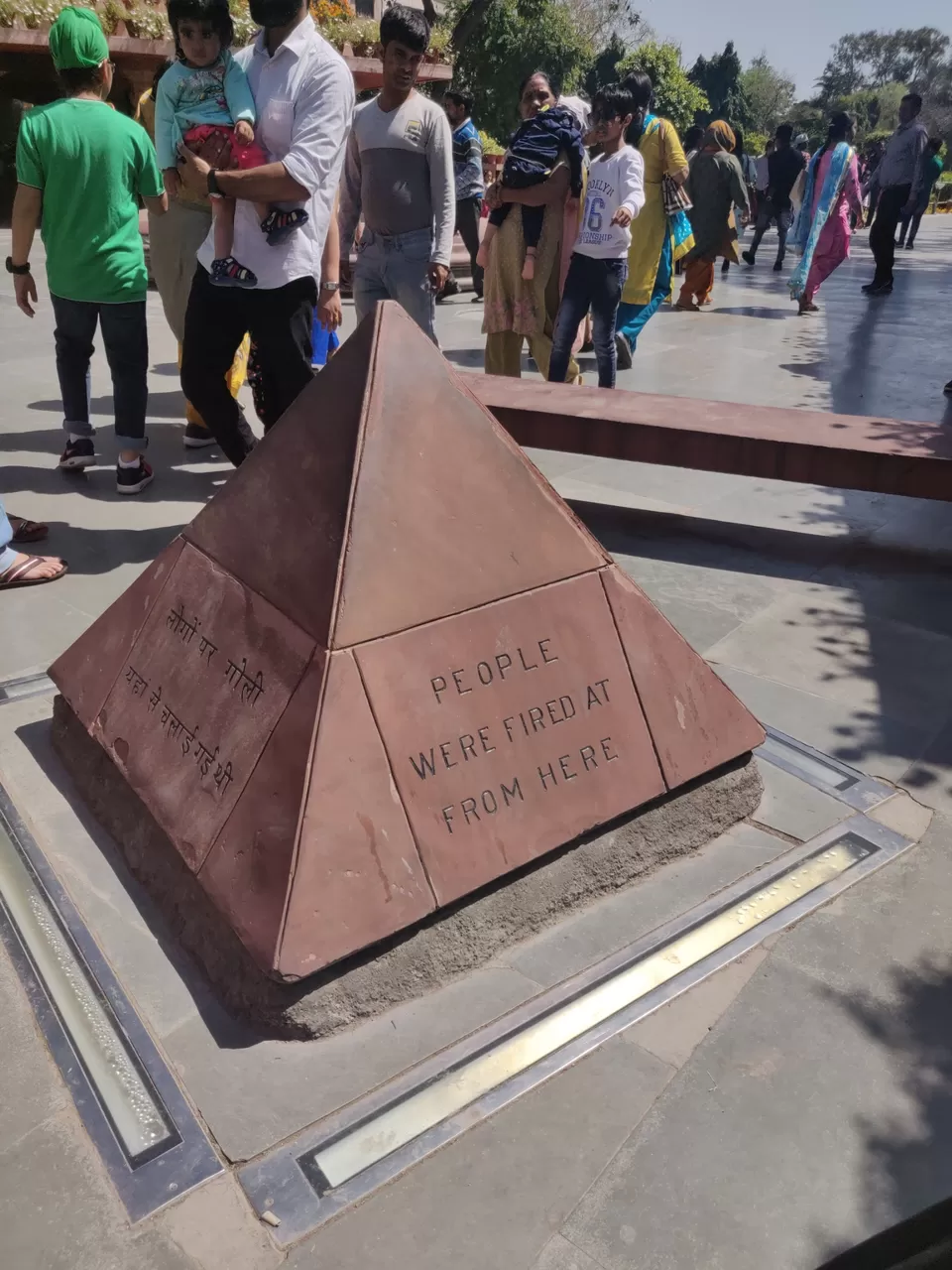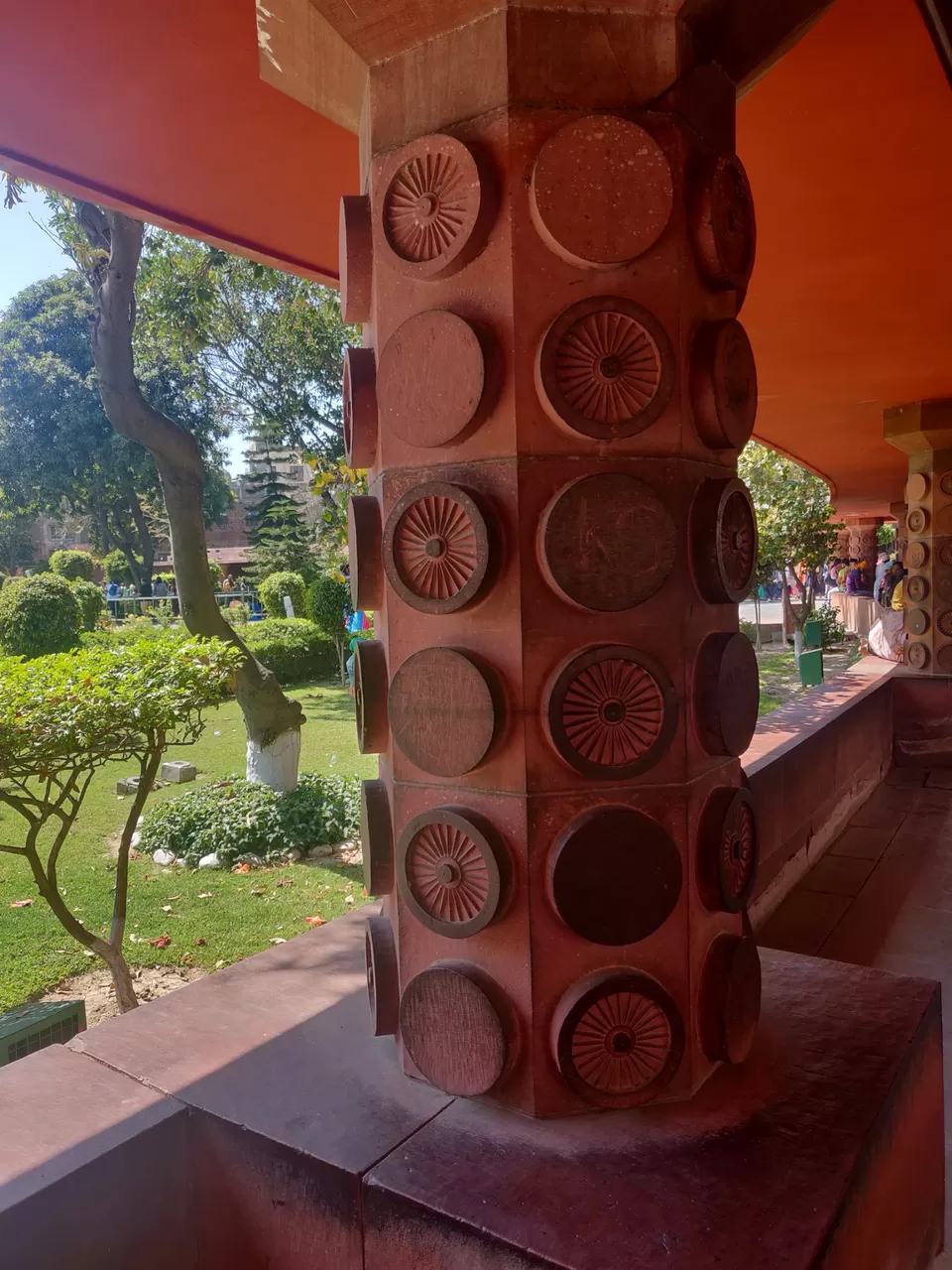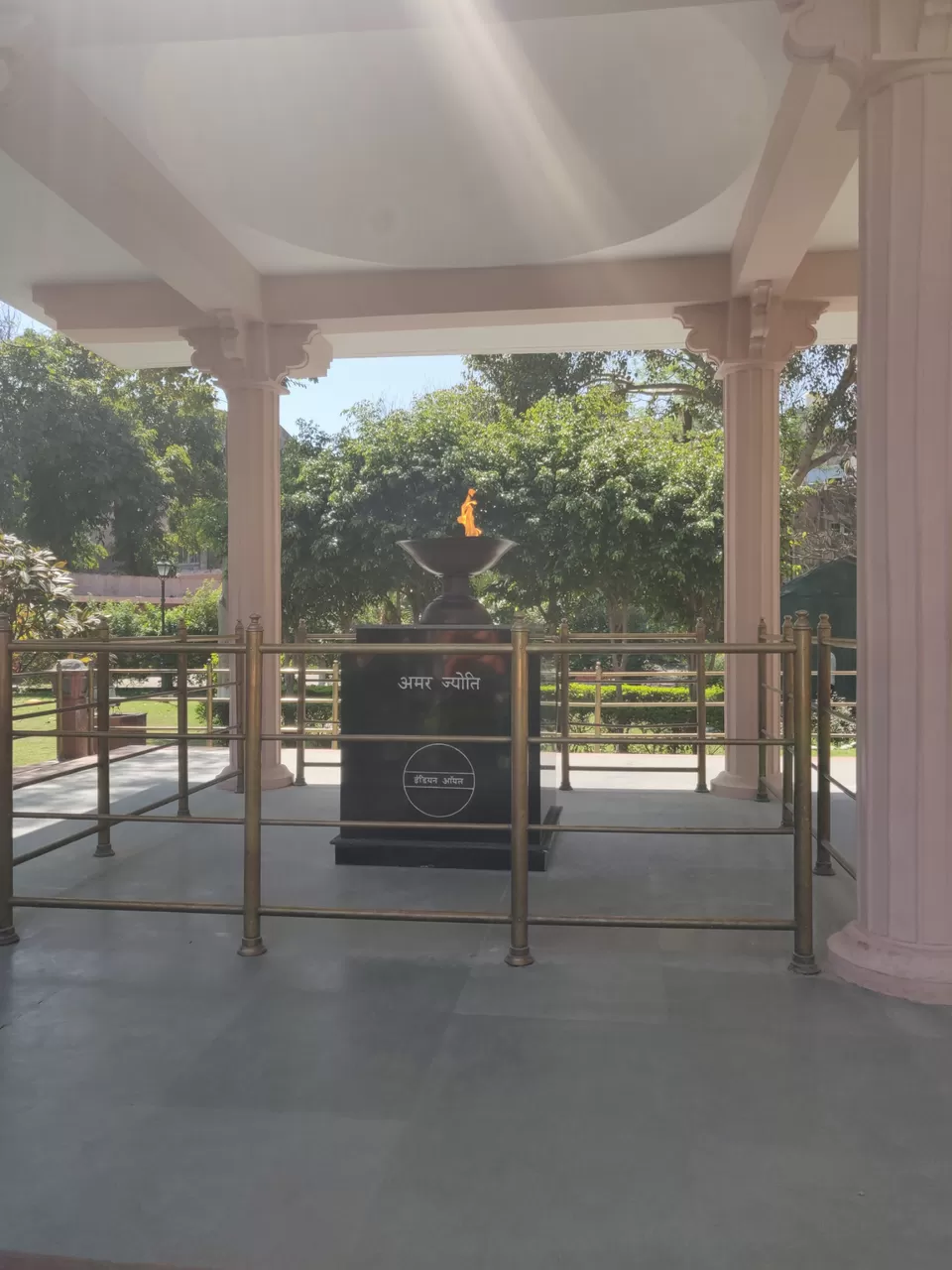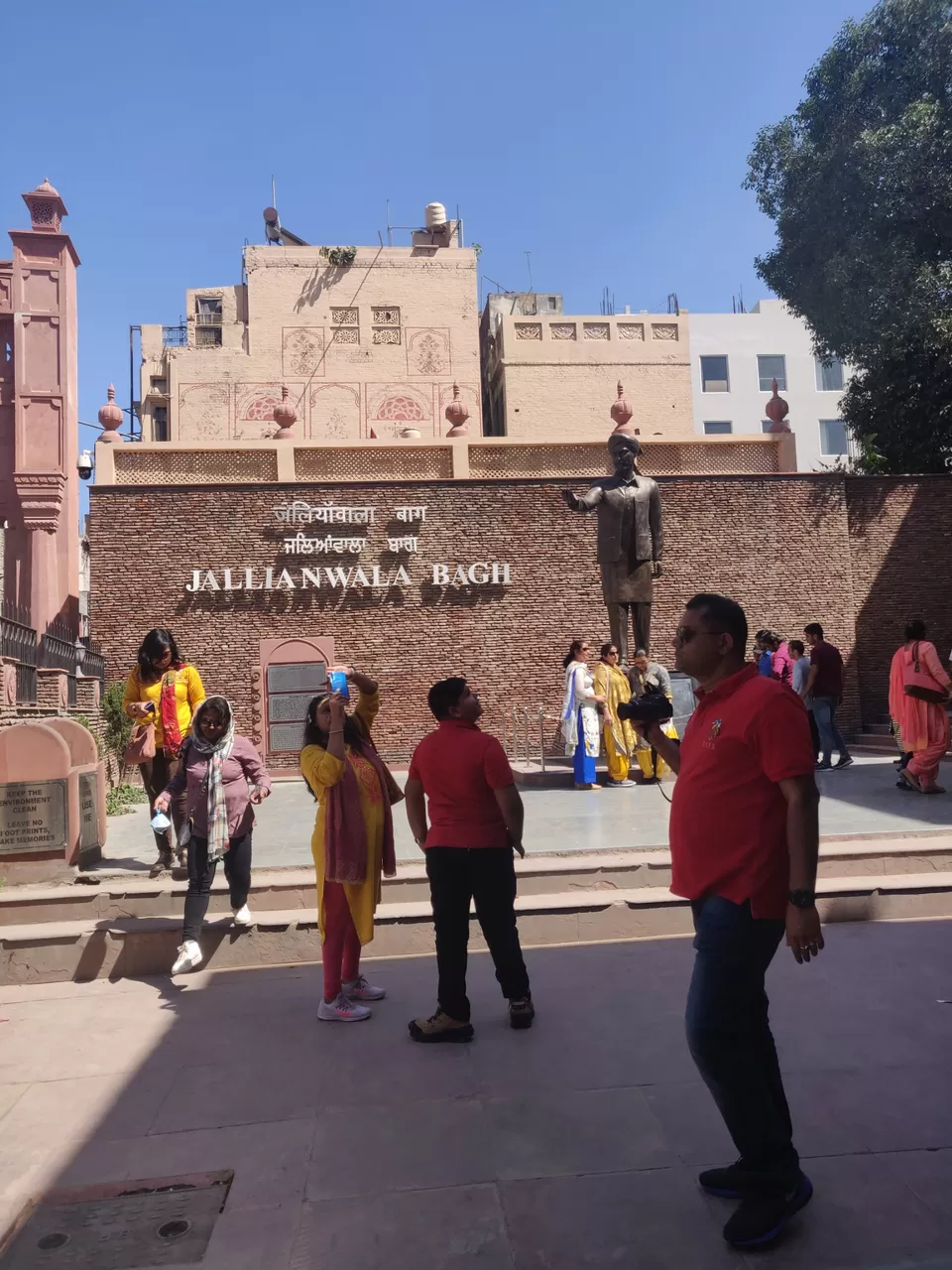 After leaving the temple complex we decided to go to Wagah where the ceremony had to start at 4:30. We booked a cab from the complex for Wagah border. And had to reach there before time to take a suitable place to watch the ceremony as the que is formed little before they open the gates. They have a decent restaurant called Shahi Quila. Ceremony was for about for 1 n a half hour long. It was a thrilling experience one must plan for. Amazing conduct of events.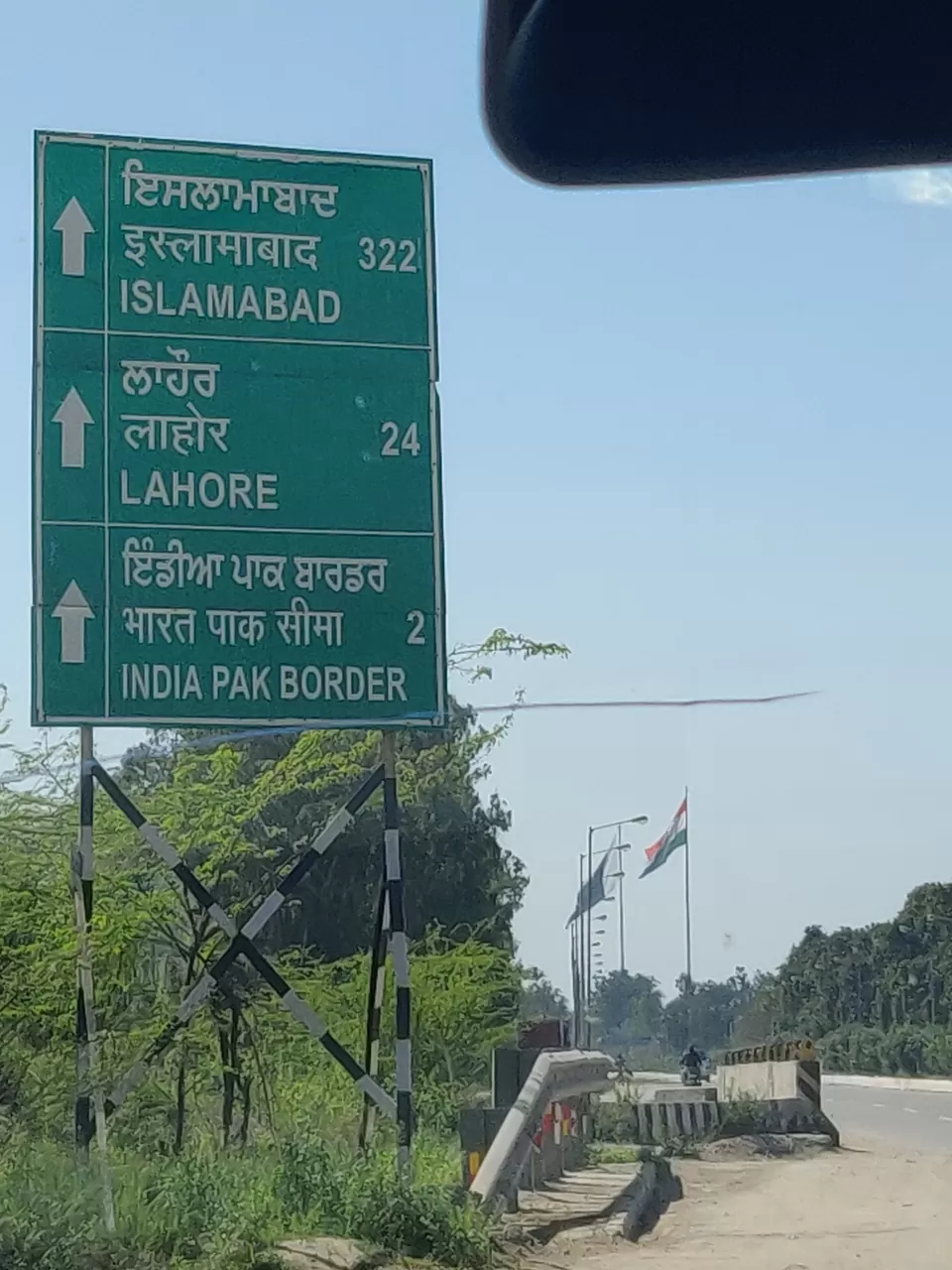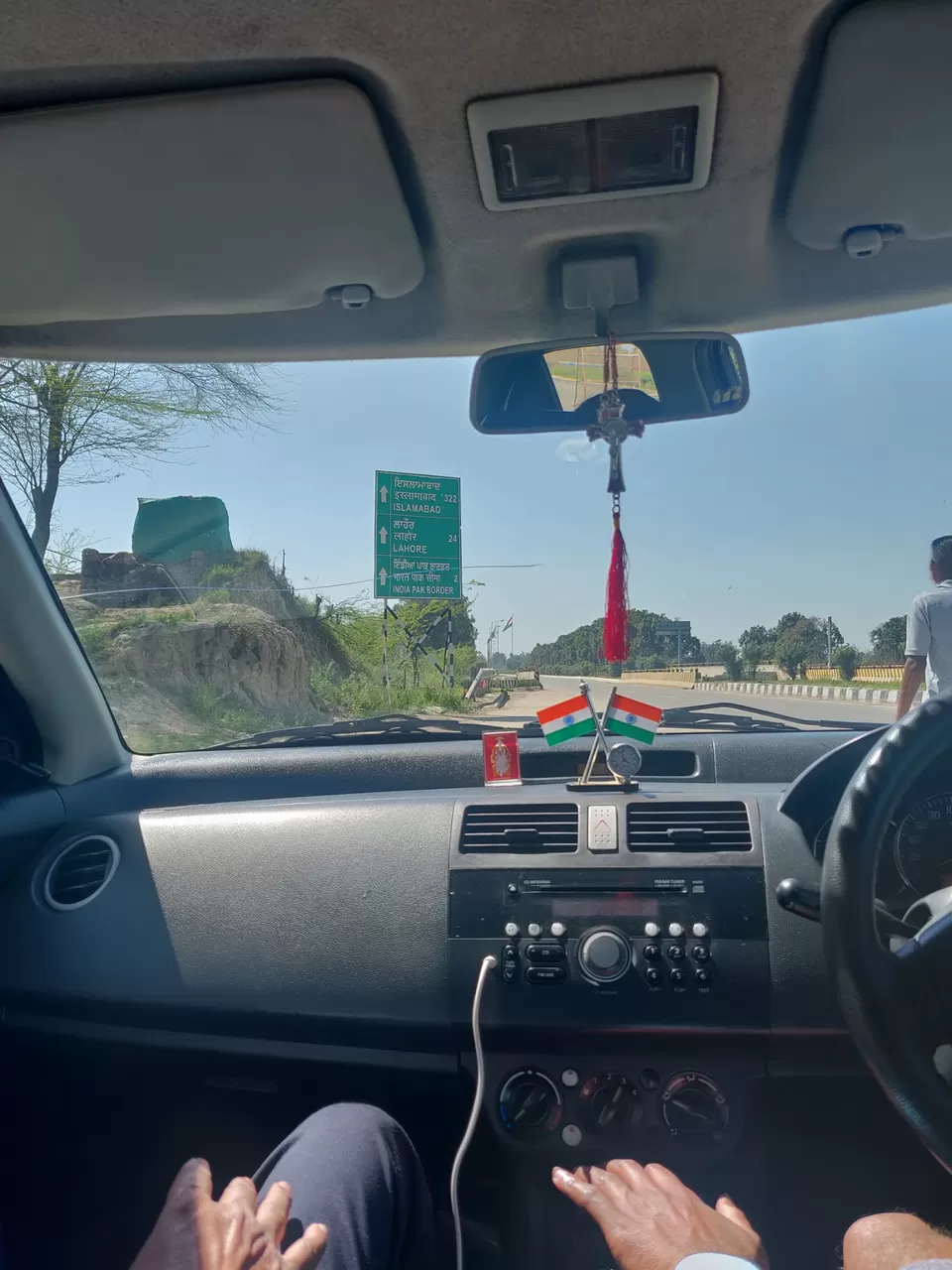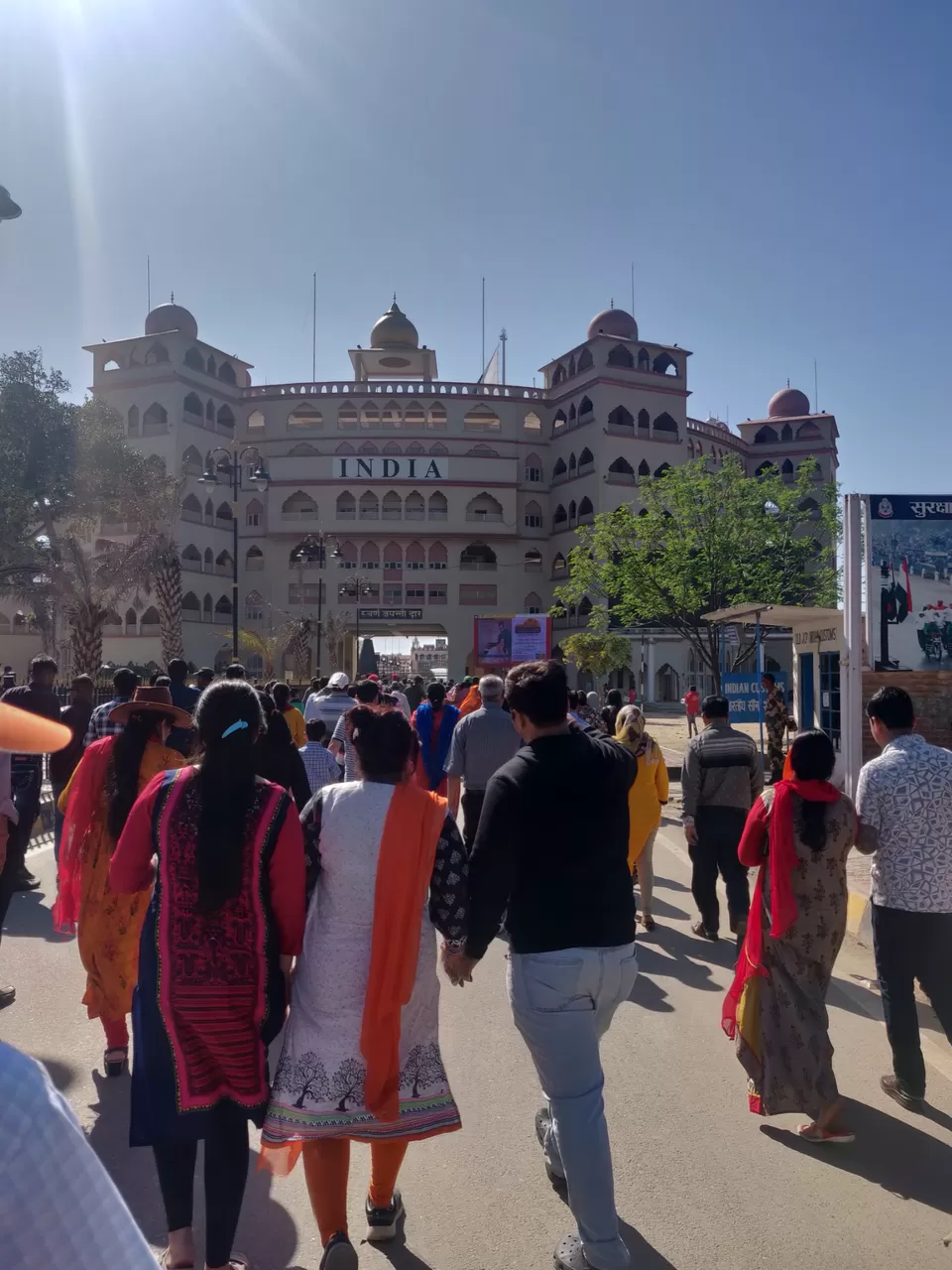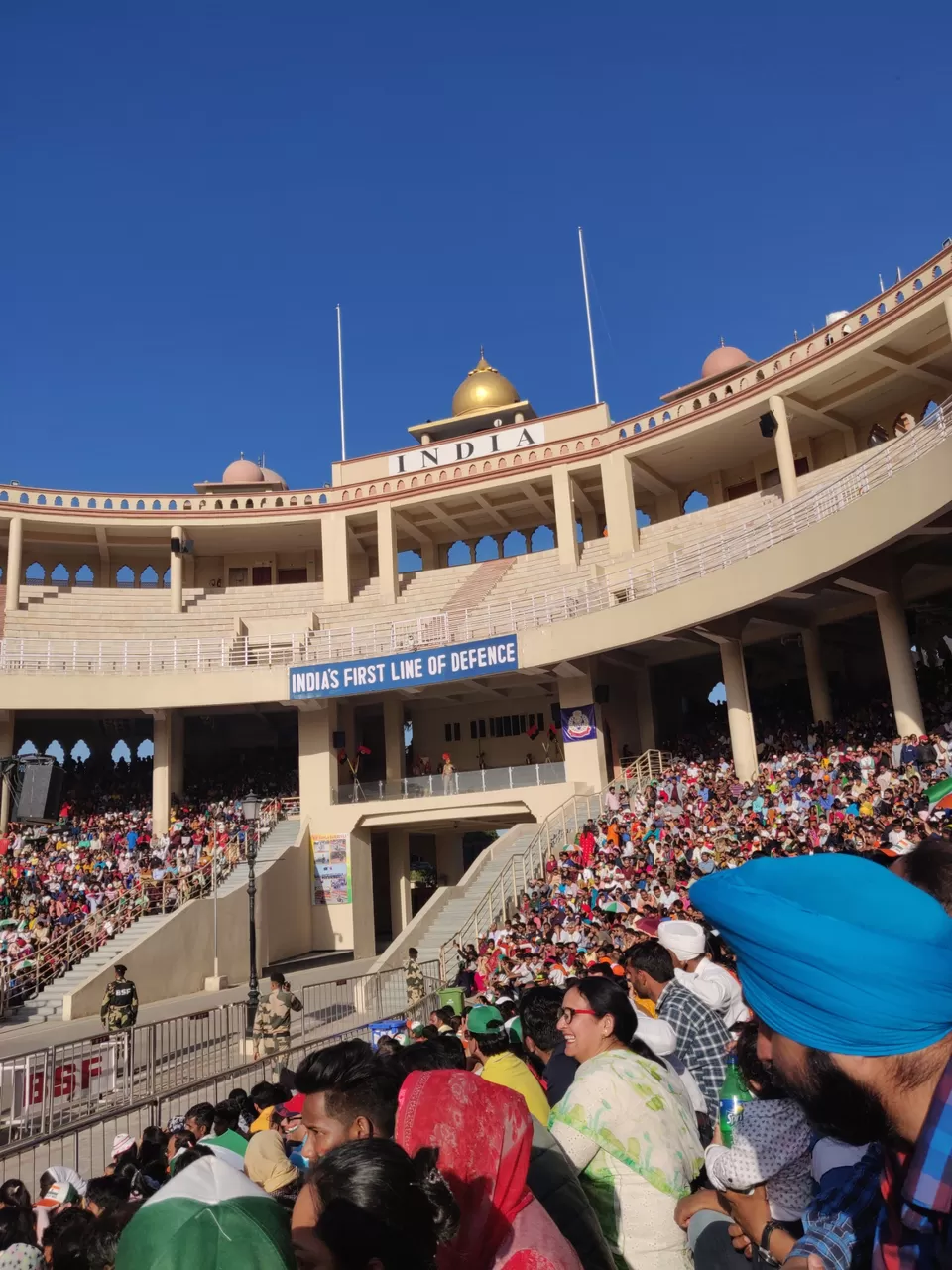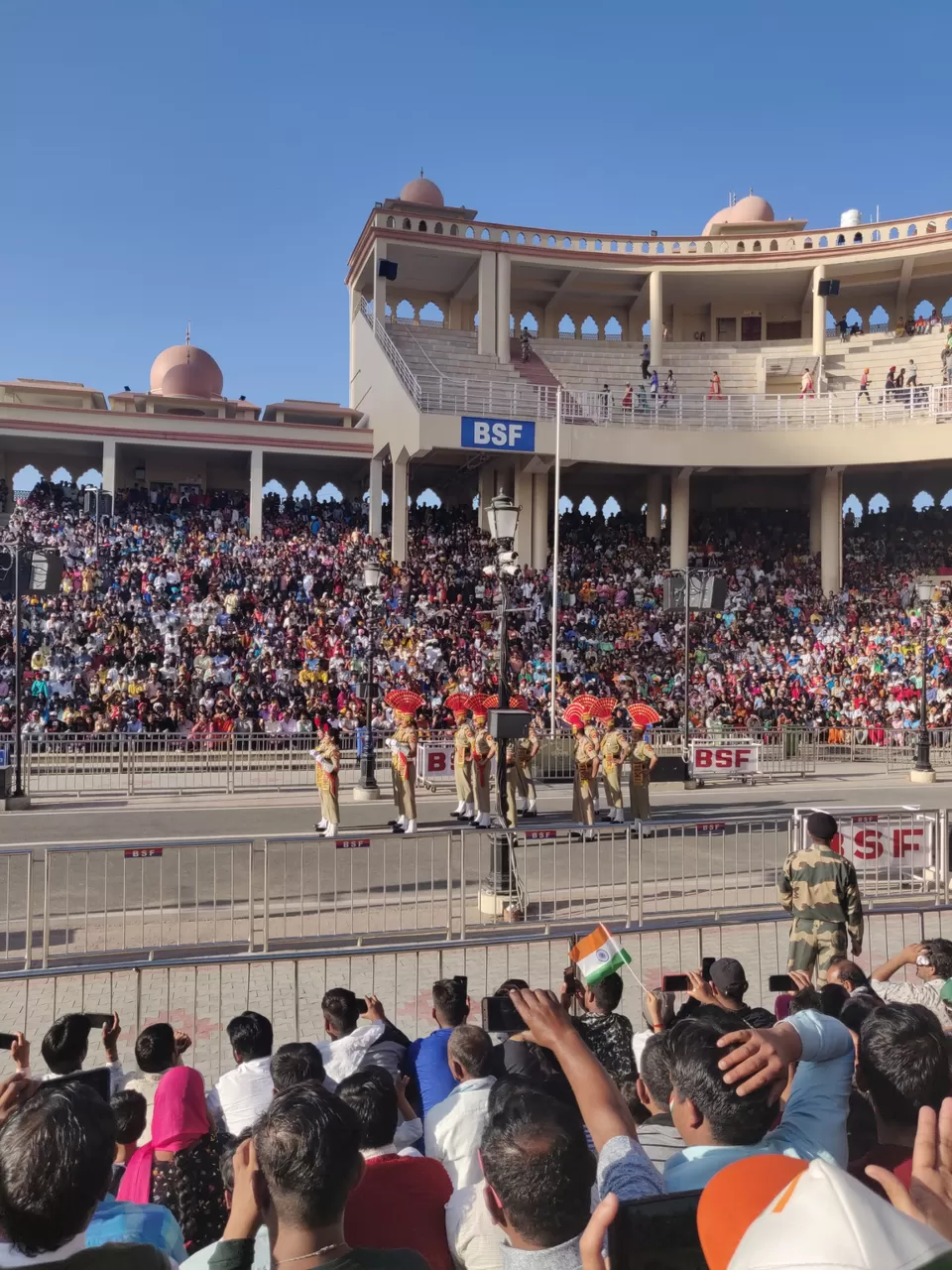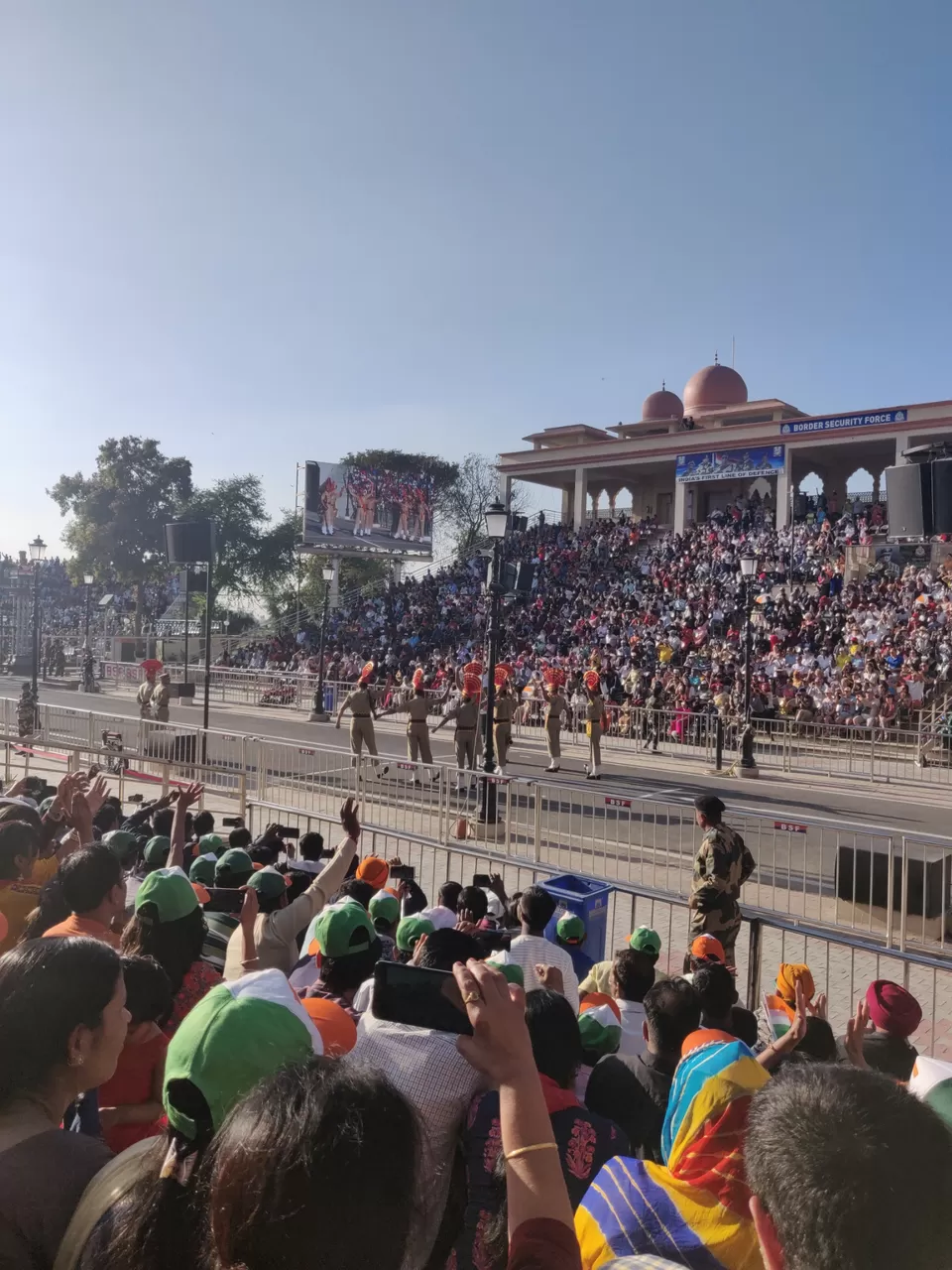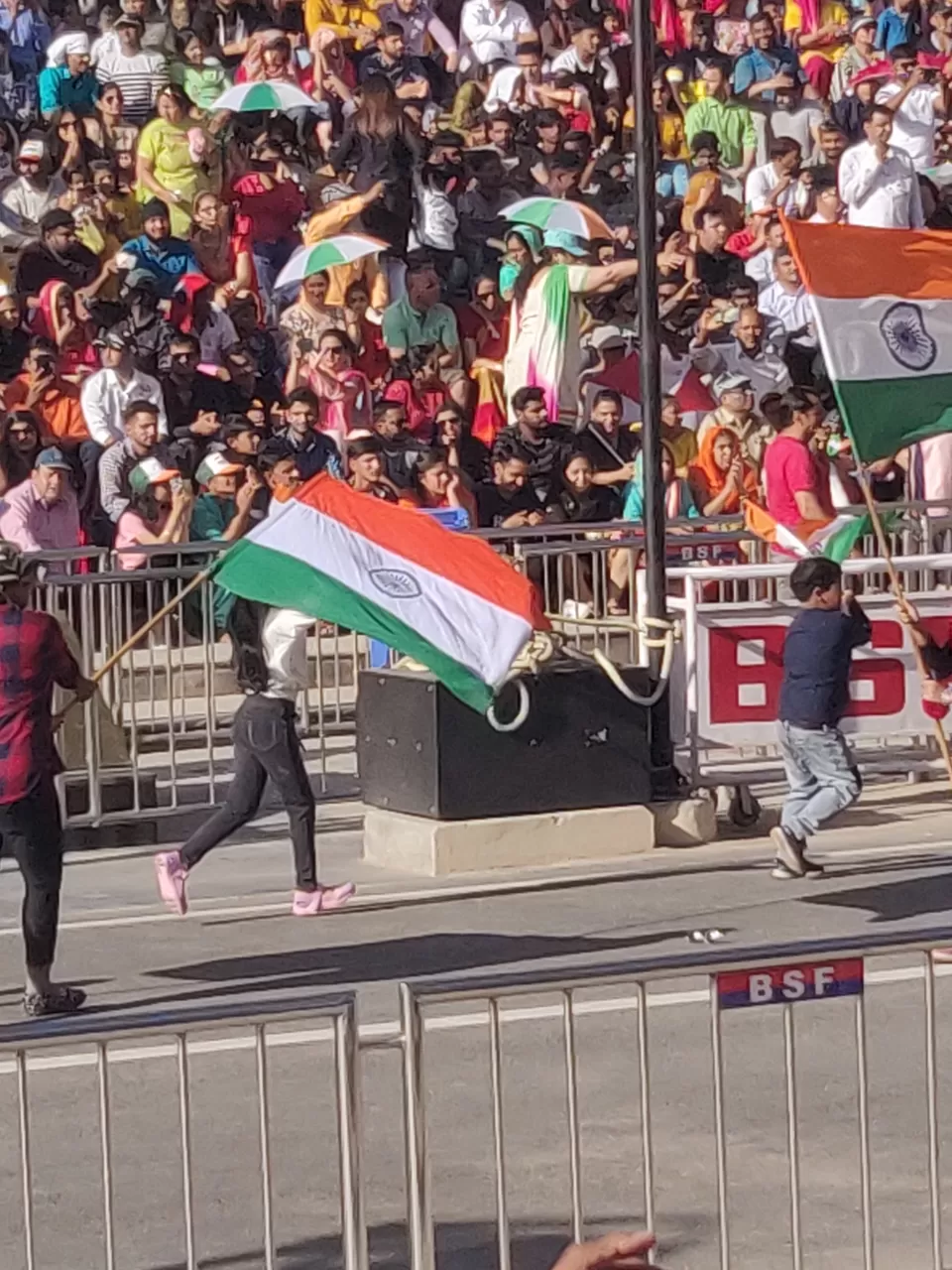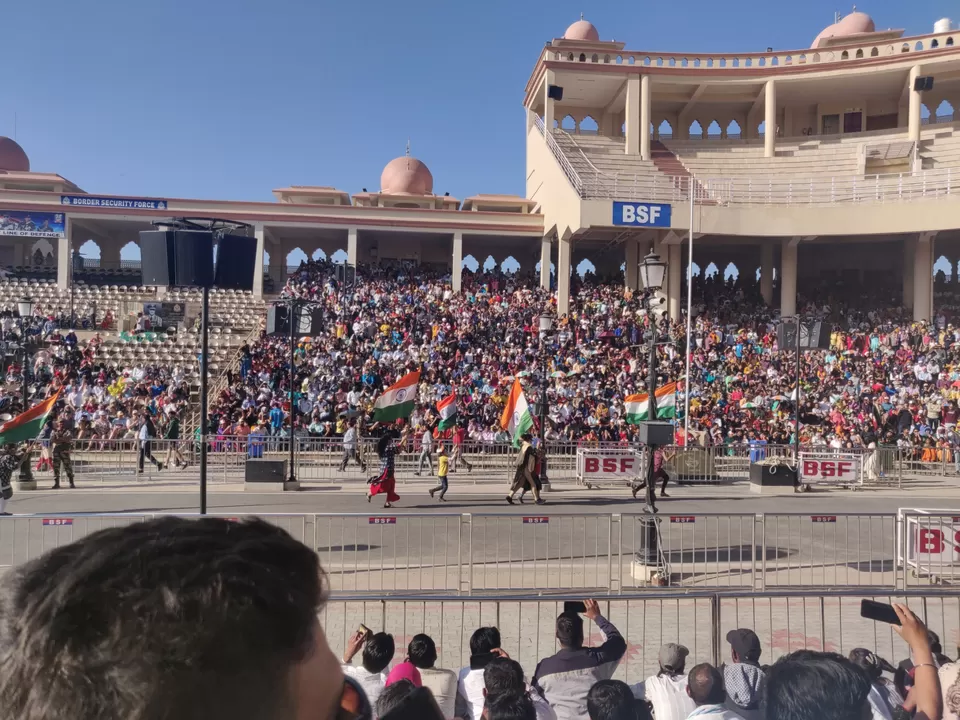 Fortunately ceremony ended on time and driver had planned for us to visit 2 more temples. So we managed to visit Durgiana temple where flowery Holi was organised and Lal Devi Temple. As an Architect I was really impressed by the setup of Lal Devi temple, very well planned circulation movement for visiting all the section of Gods and goddesses within the temple. Unfortunately pictures were not allowed so couldn't click any.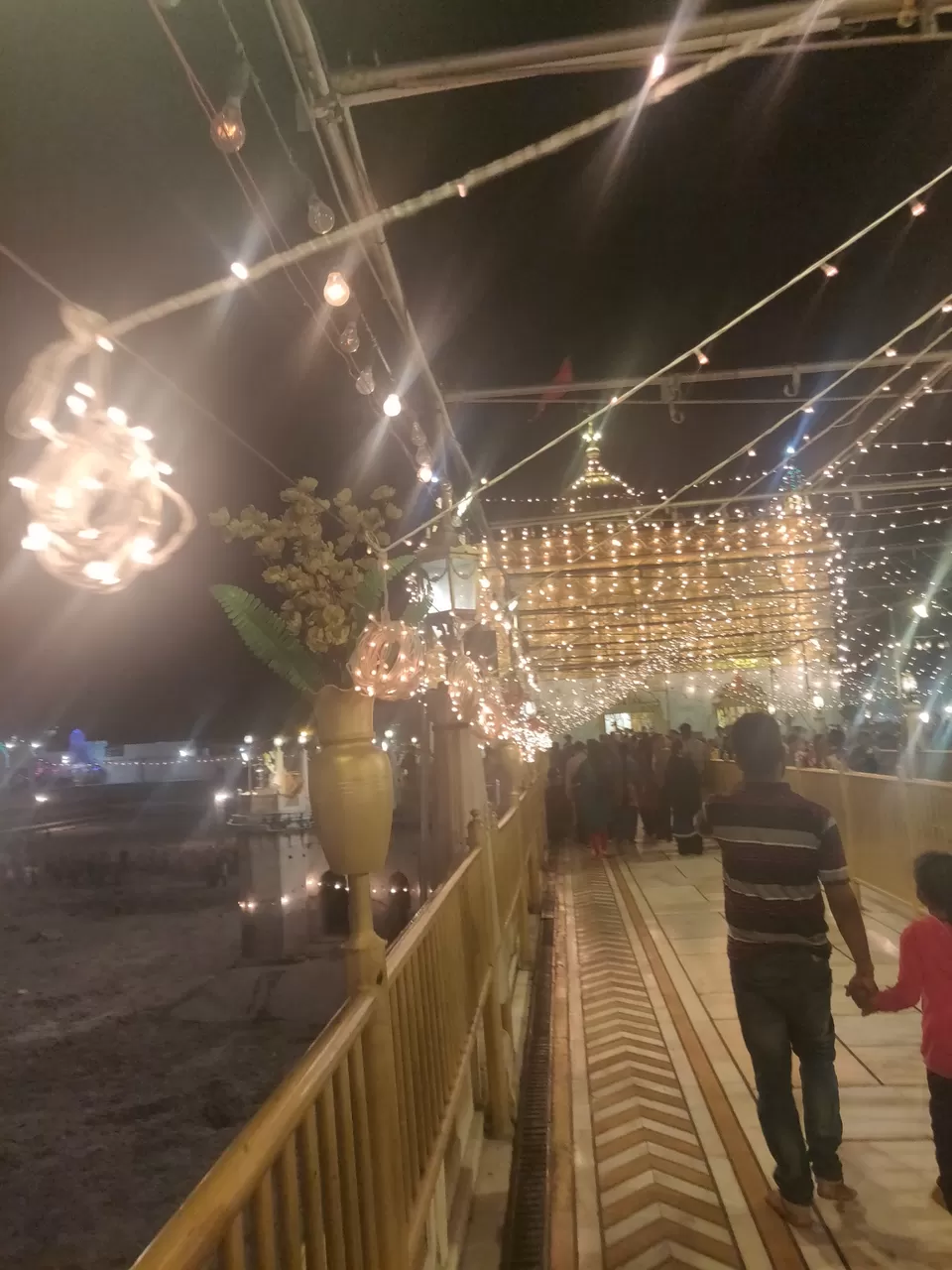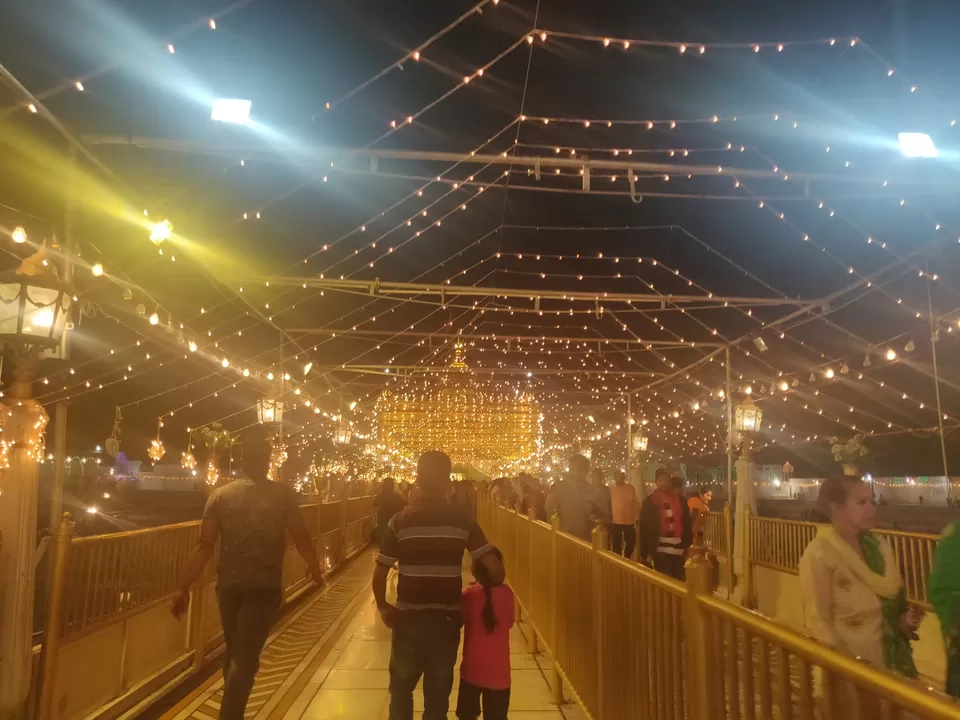 finally back to where we started we reached Golden Temple for the darshan. Que reduced by few metres but weather was cooperative now. So in 1 hr we could manage to reach the final point of the temple. Golden Temple glows beautifully at night so decided to sit for a while and then head back to the hotel after having delicious dinner at Brother's Dhaba in the temple complex.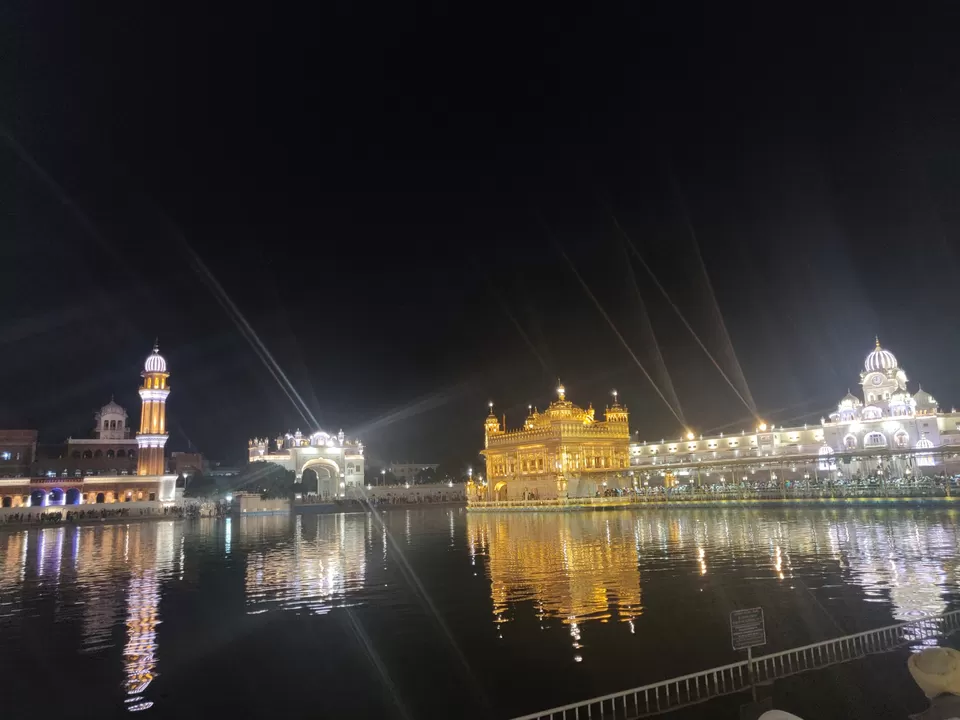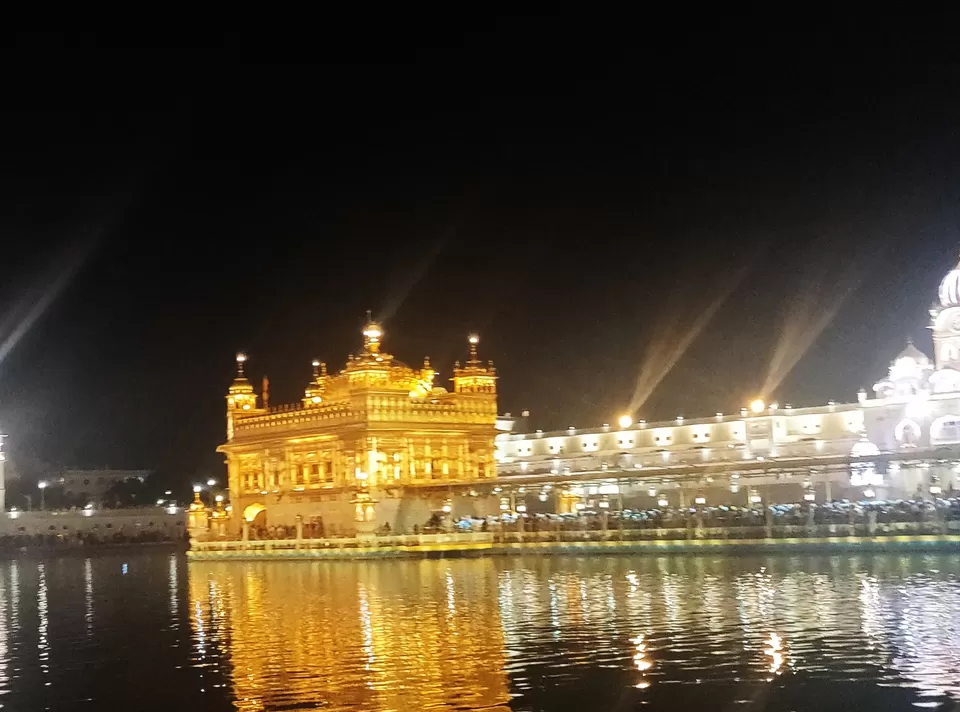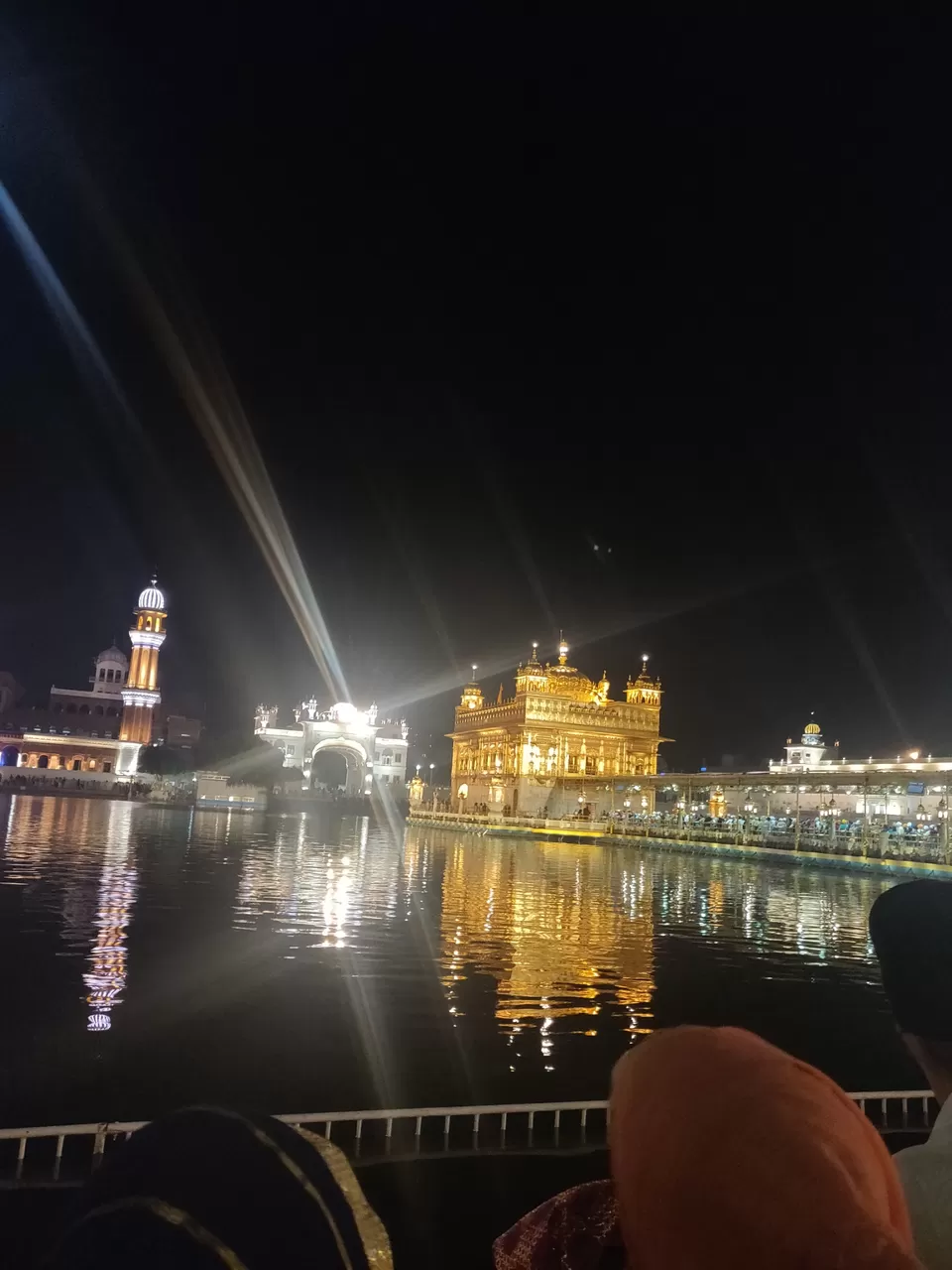 As per the research I did we were left with the visit to Govindgarh Fort and we had entire day to spend in Amritsar. Thankfully our hotel manager suggest us another place which I didn't find in my research that was Punjab War Memorial. After the breakfast at hotel itself We took a metro bus from right outside the hotel and reached the place. One magnificent War Memorial. It was very maintained and again an Architect's delight I would say. They had the most well designed Art Galleries depicting all the important war stories. They also had a 7 D show which was really enjoyed by everyone. Pictures not allowed in art gallery so didn't click at all. Finally munched some tasty snacks in their canteen.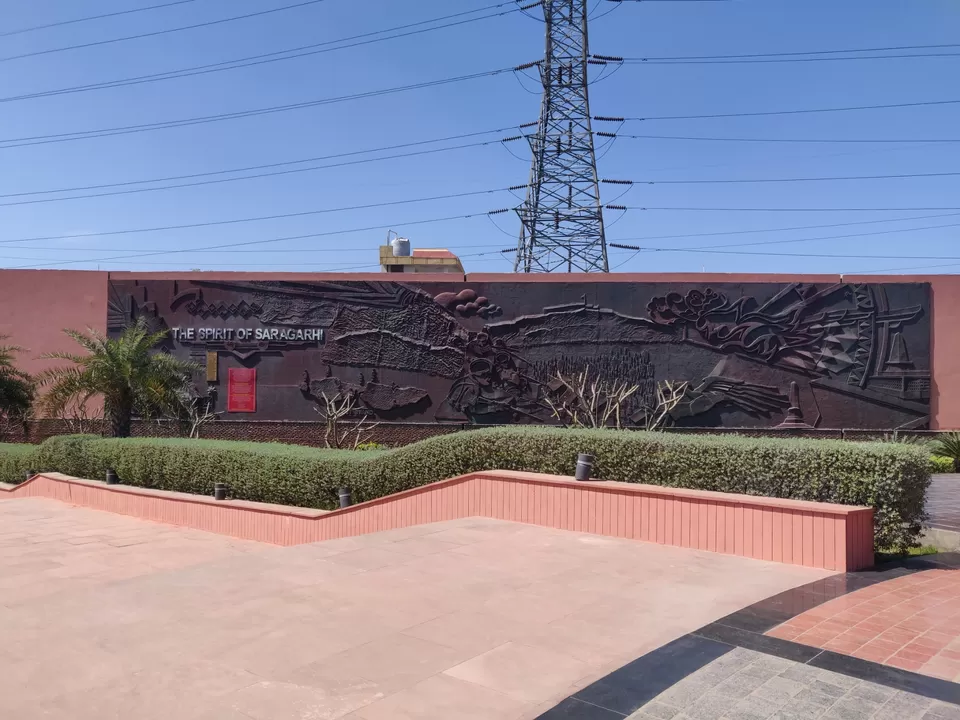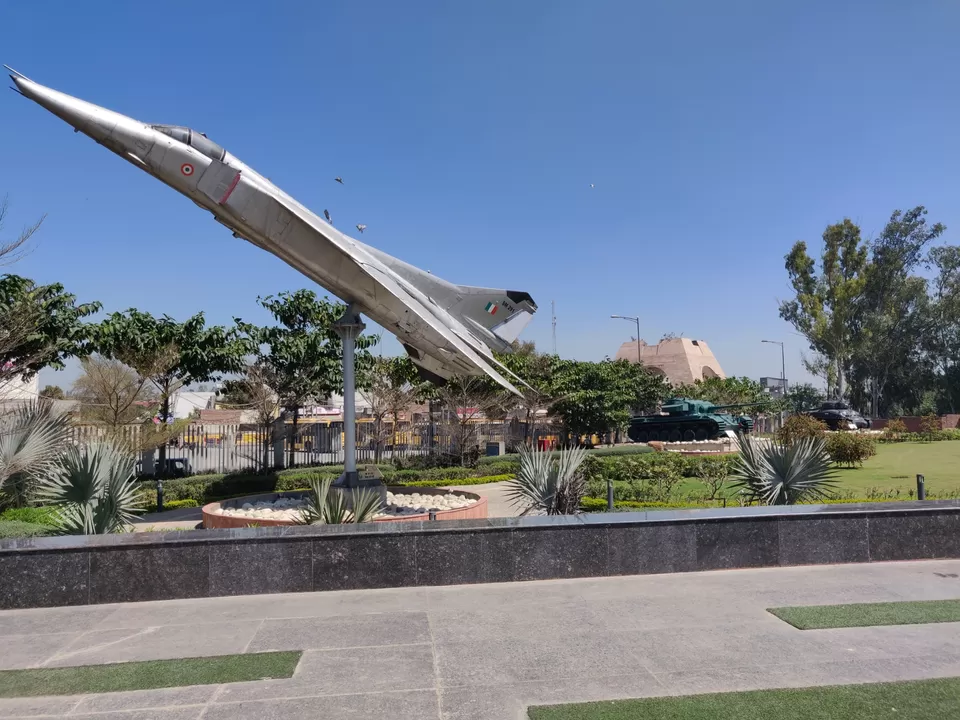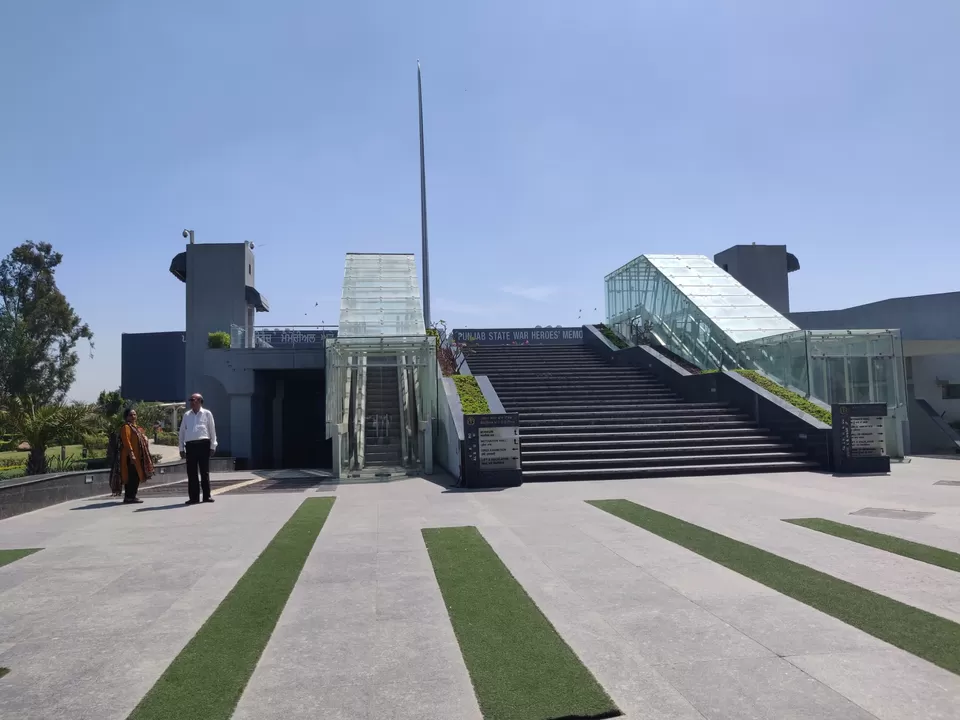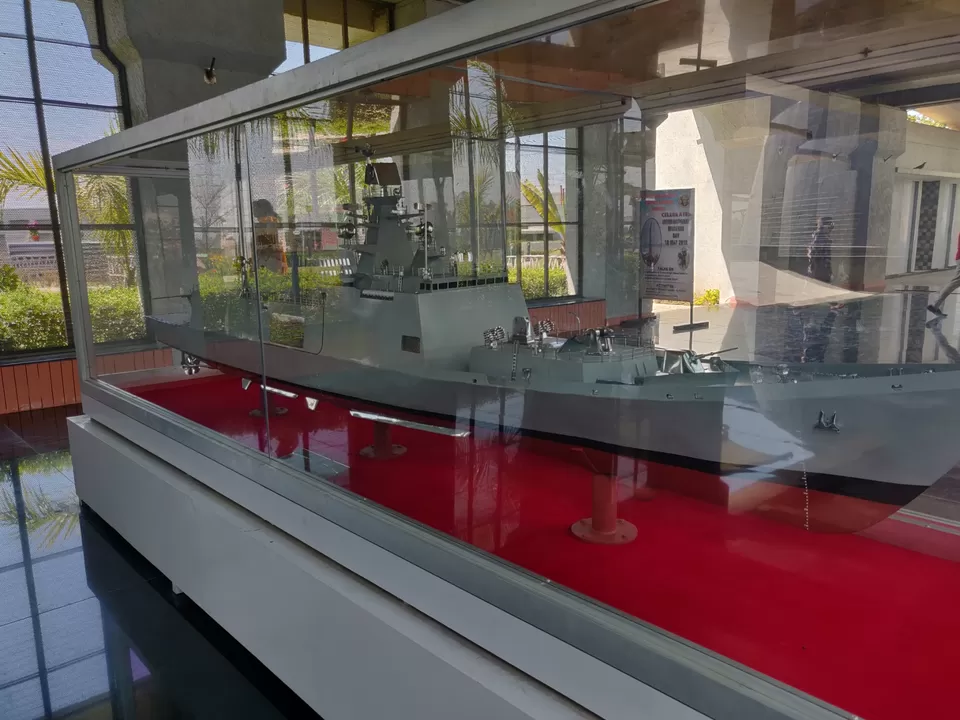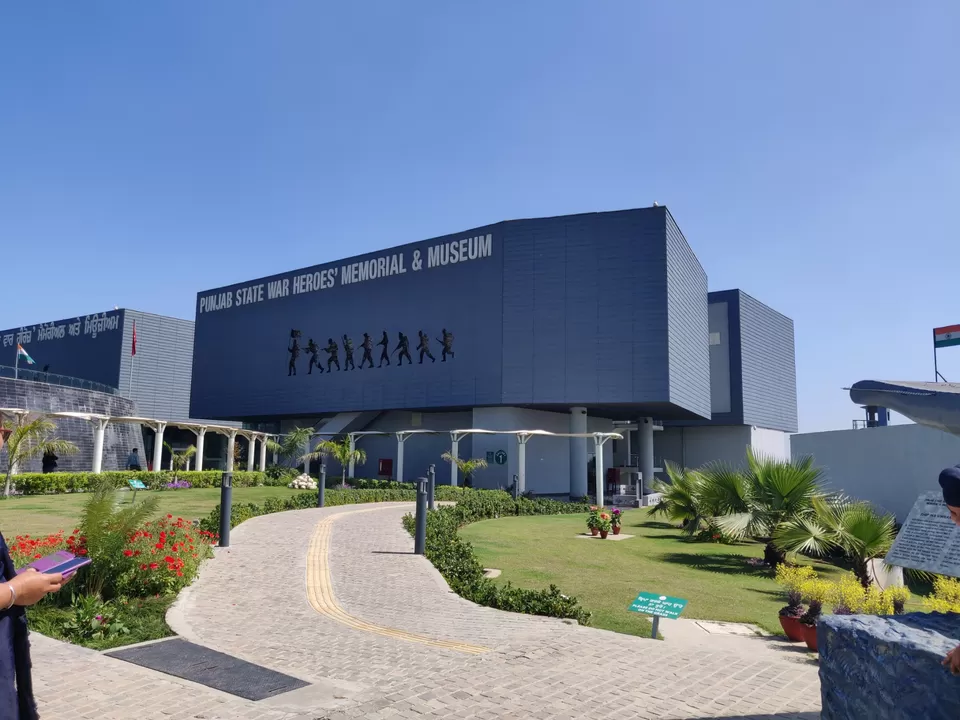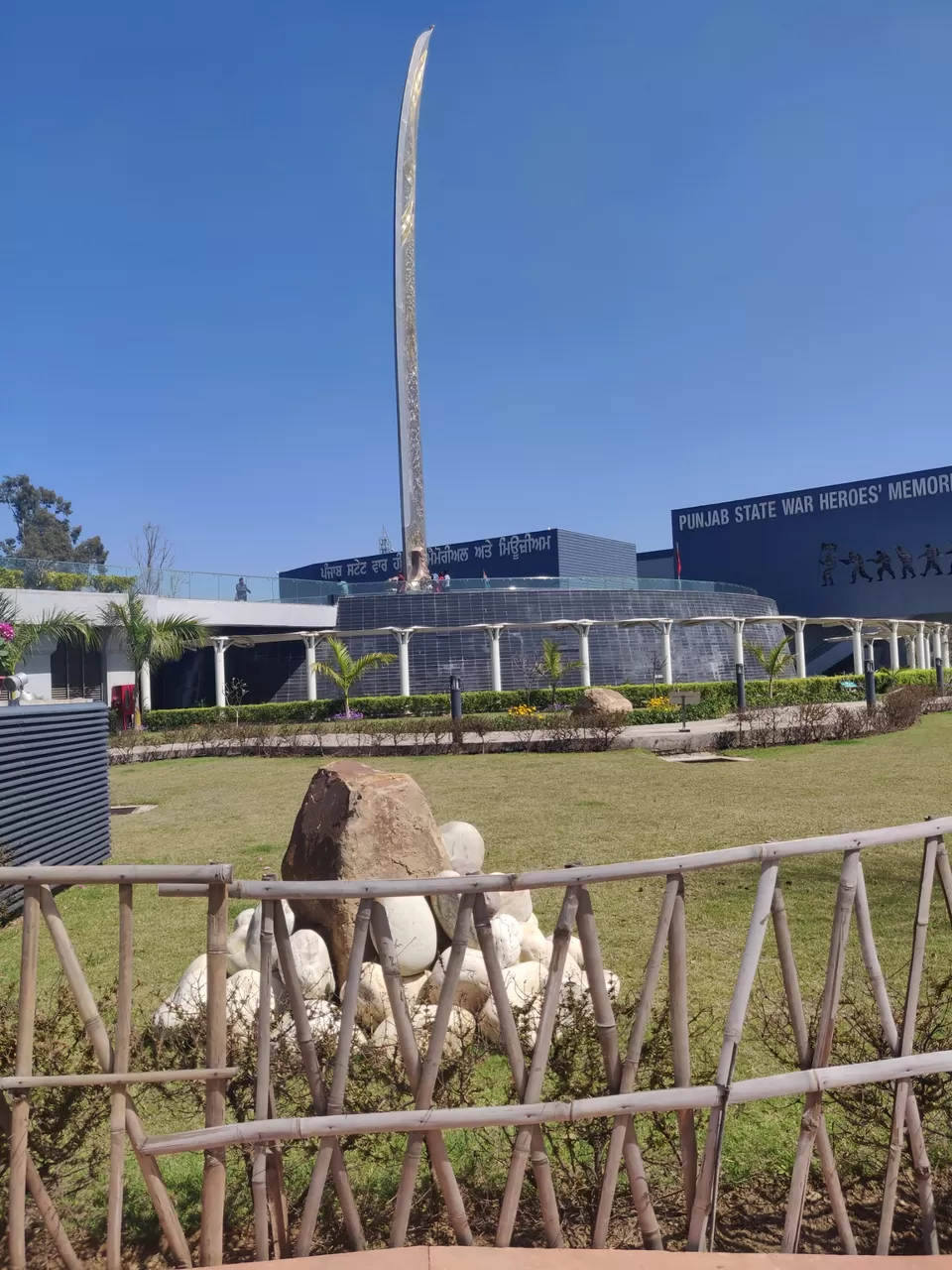 After that we moved for Govindgarh Fort, huge campus but honestly after awestruck by the war memorial didn't like Govindgarh Fort much. Did camel ride and Segway ride in the fort. And no pictures as I said didn't like it much so no pictures there.
Finally tick down everything from the list and still had a few hours to spend so reached the Golden Temple again. We still had to taste the most famous dish of Amritsar "amritsari kulcha" and "lassi" so looked out for that and I must say it's worth the hype. We moved to sit peacefully by the lake of Golden Temple for the remaining time.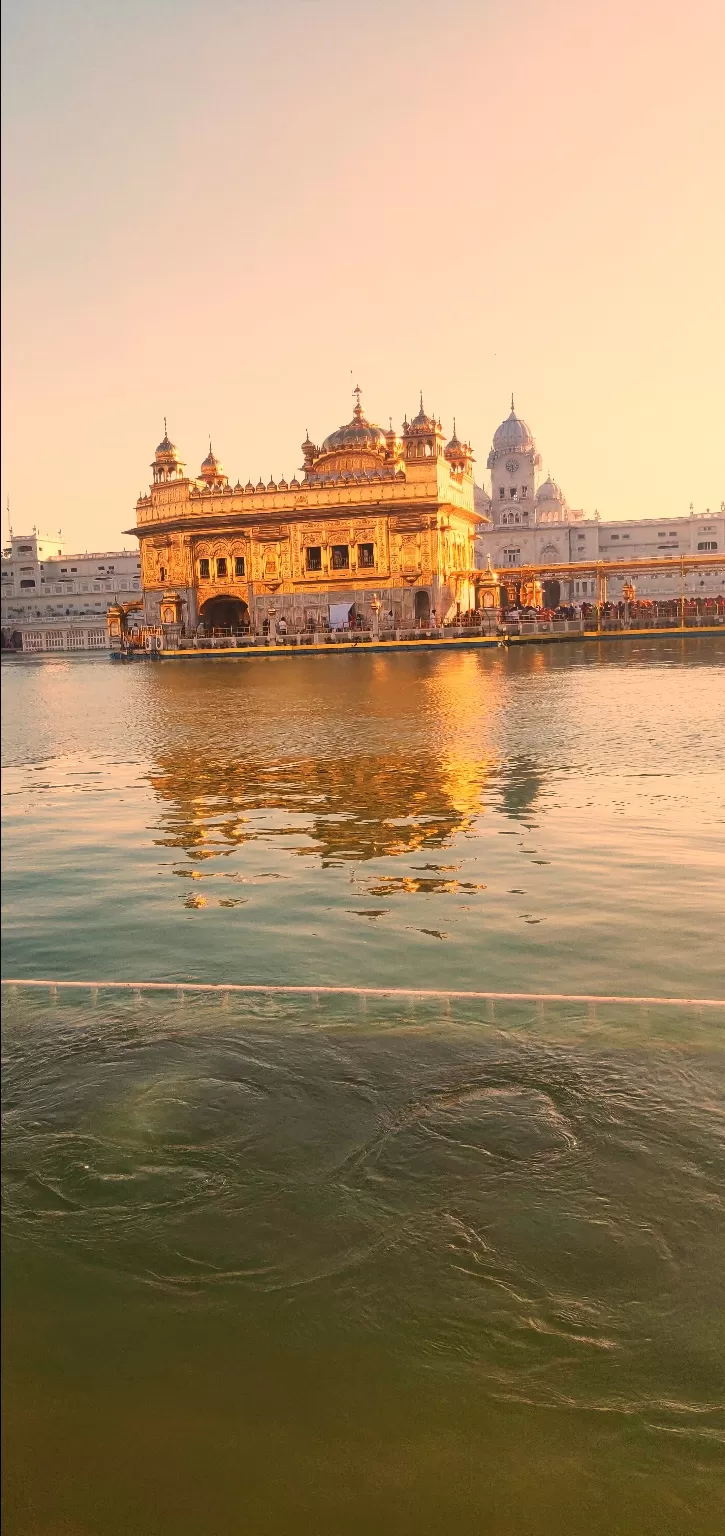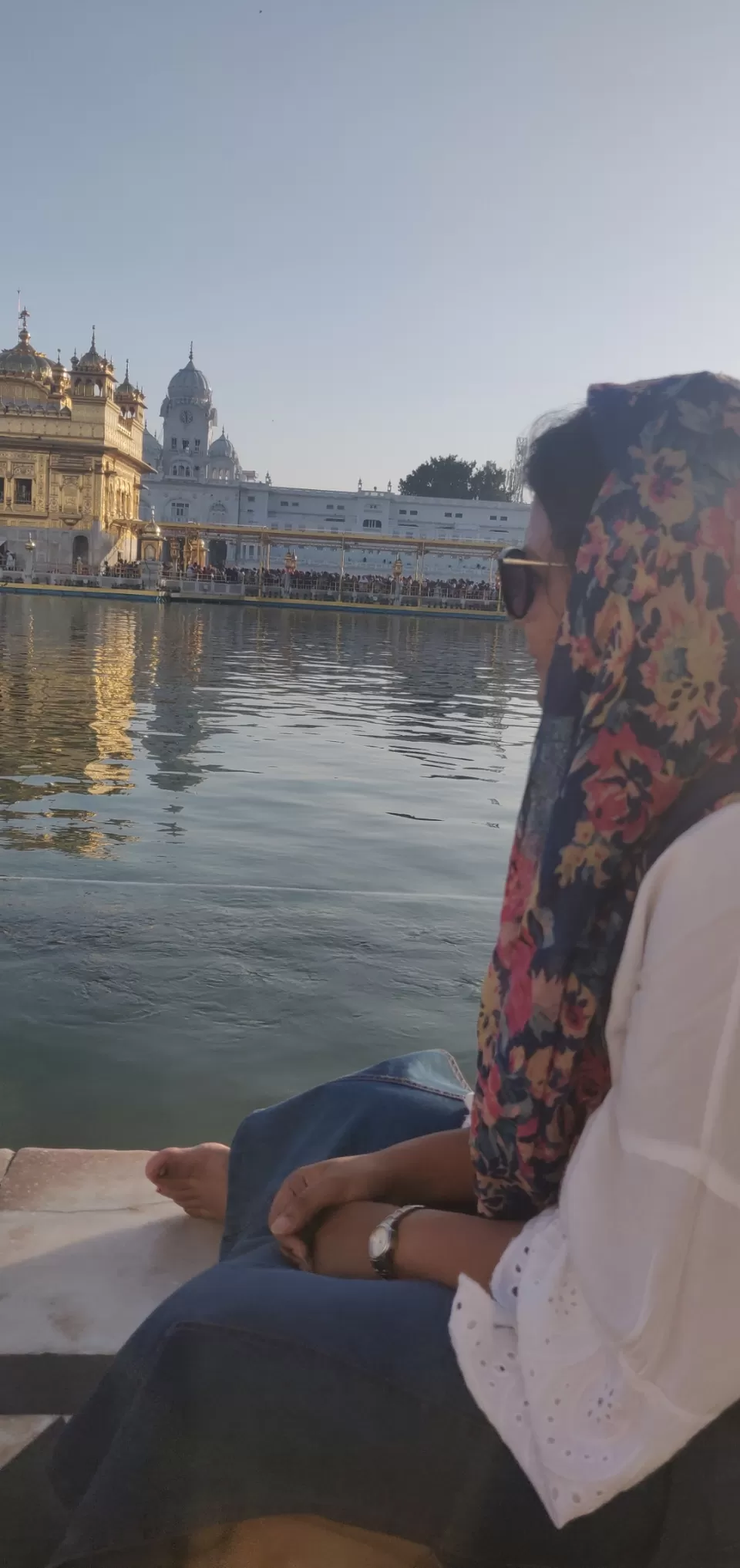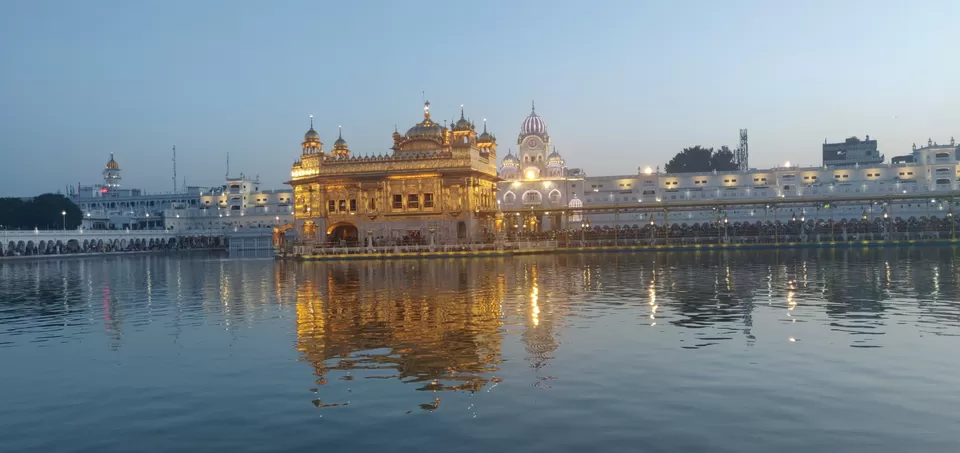 so after fun-filled two day trip it was time to bid farewell to Amritsar and catch our train to way back home!
I don't feel the same about every place I visit but Would never mind coming back to this city.
Also some people warned us as we were visiting the city during Holi festival but we didn't had to face any difficulties because of that. So if you are planning for next Holi , Go Ahead!