Let me start this blog with a message
After a trip to Chamba, my friend Gaurav and I planned to go to Parashar lake. However, on the way, we missed two turns and that took us to the road which leads to Shri Harmandir Sahib Gurudwara in Amritsar (Popularly known as Golden temple).
The message – all your plans and desires mean nothing. It was a blunder which we were later found to be a blessing in disguise. It's just a very small incident but sometimes in life, we all experience how things go wrong (according to our definition). I would like to say, have patience, soon you will realize, it is nothing but just a small act of the vast theatre which we are a part of. Right or wrong, it won't matter later. We rise above it.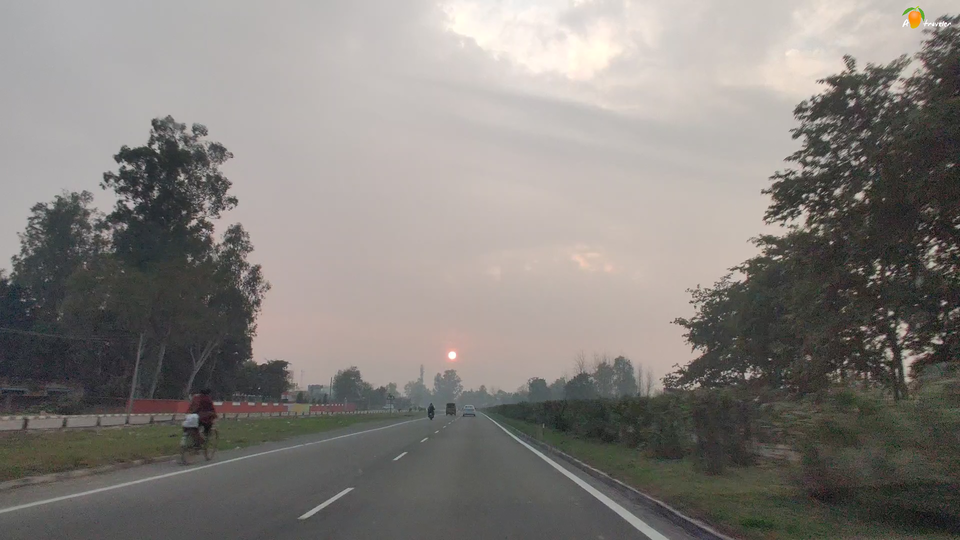 My experience at Shri Harmandir Sahib
January 17, 2020
Winters, I love them. Amritsar was almost empty and our car reached a bazaar till the point where Golden temple was just 500 meters away. I had come here after a long gap, roughly after 13 years and everything had changed here.
The local markets have developed into Supermarkets now and from no angle, it felt like I was in India.
That's the funny way how we describe our place sometimes "lag hi nahi raha tha yaar ki main India mein hu" :D
It was already late evening when we reached here and hence we decided to go inside the temple in the morning.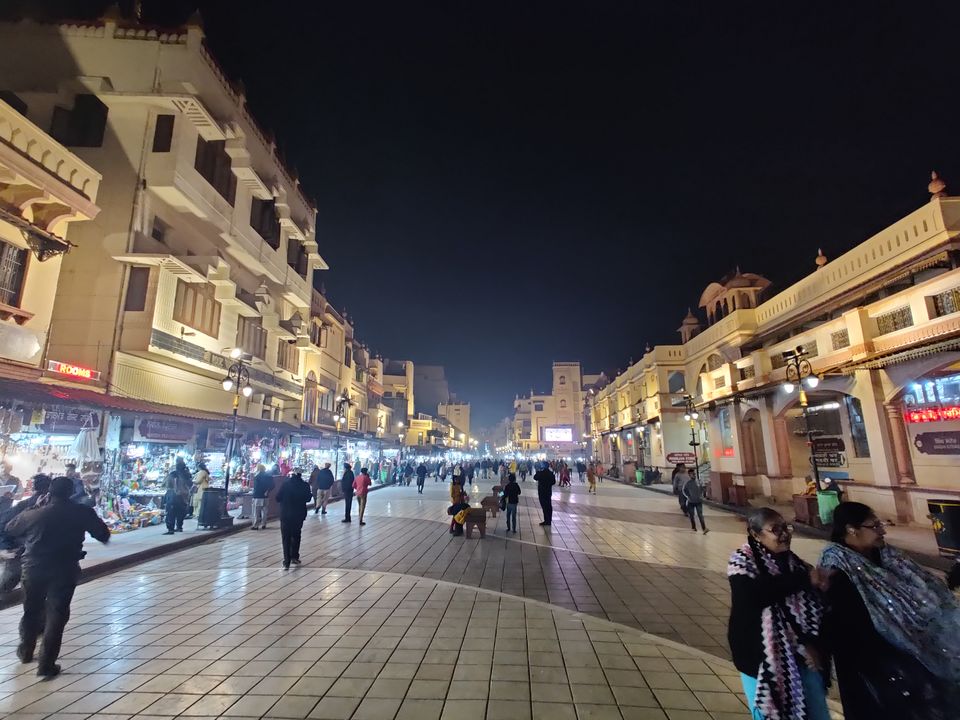 Around 6 am we were on the empty streets and I could hear the bhajans as we stepped towards the place which had touched the hearts of millions. It was so Godly.
The temperature was around 5 degree and since the floor is made of marble, it felt icier. But, the first glimpse of the temple after entering the gates was like I was hit by the pool of energies. I forgot the cold now. I felt, I drank something and my mind stopped functioning. Heart took the place.
It took me roughly 3 hours to circle the temple. I was slow but with a spark. Photography is not allowed inside the temple so I can't show but can tell you that I was lost there. My body cell was charged enough.
That's how this place works if you come here without any shield, without any boundaries, without any definitions. And if you ask me why there is so much energy?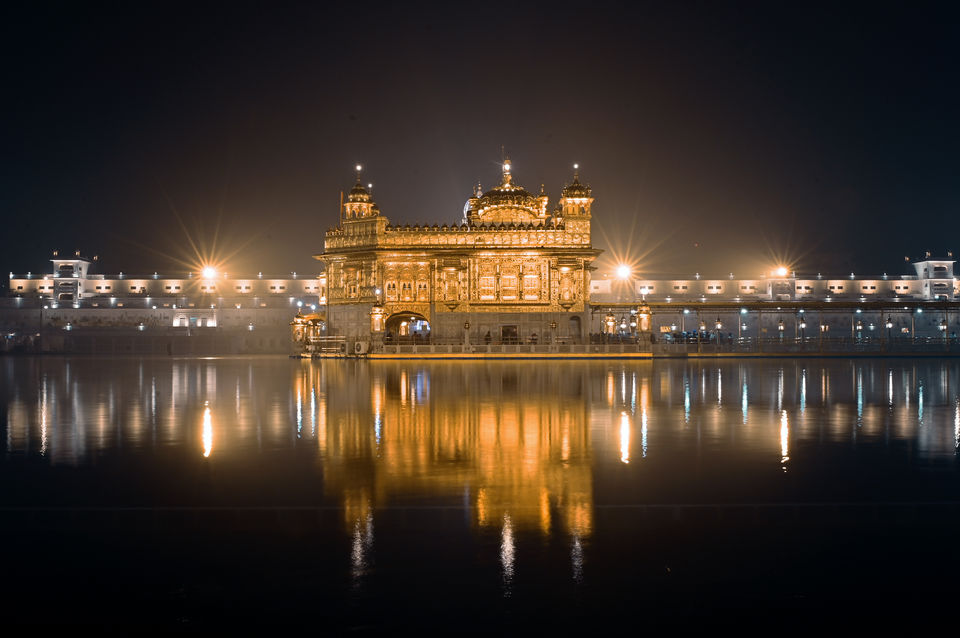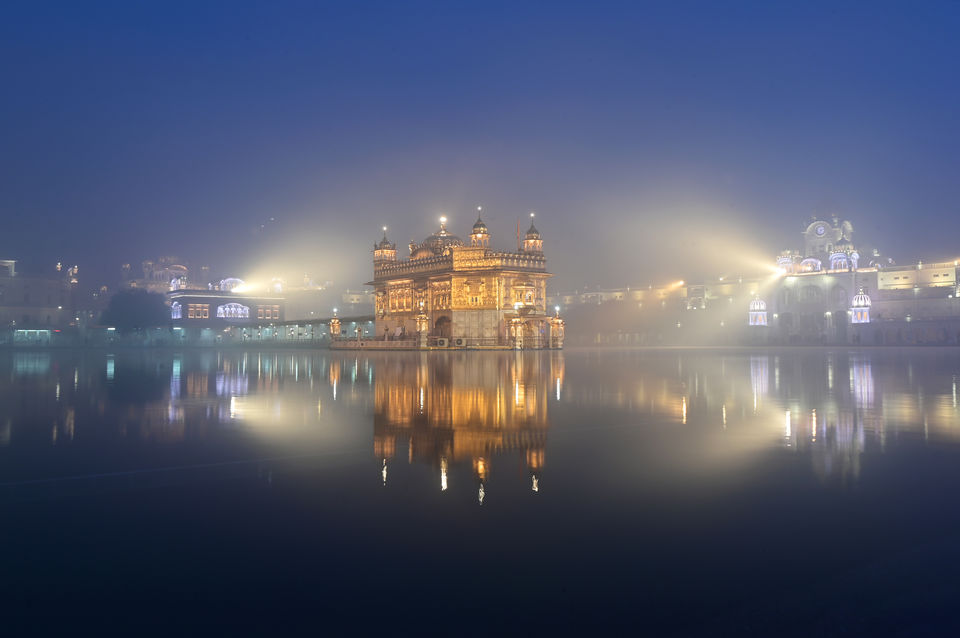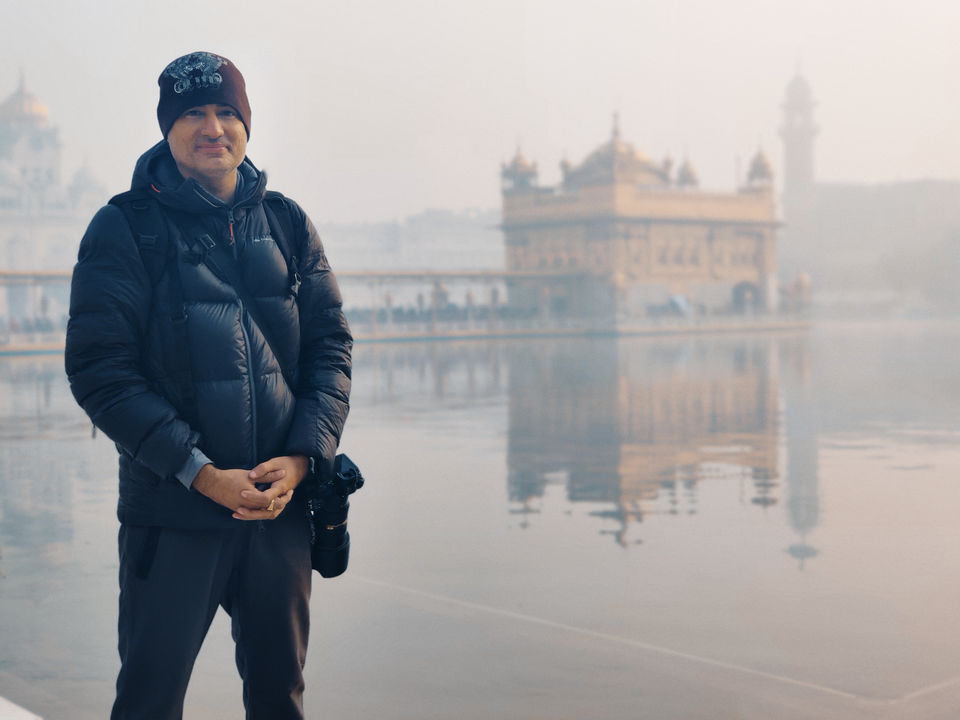 Brief History of Shri Harmandir Sahib
It is because Guru Amardas Ji the 3rd of the 10 Gurus of Sikh tradition chose the land of Amritsar. Later a temple was built around this man-made pool by Guru Ram Das Ji (the 4th of the 10 Gurus) with the help of Baba Budha Ji. And finally, Guru Arjan dev Ji (the 5th of 10 Gurus) placed a copy of Adi Granth also referred as Sri Guru Granth and called this site as Ath-Sath-Tirath means shrine of 68 pilgrimages which again signifies that anyone taking a dip here with devotion will have the benefit of the visit of 68 holy places.
In the year 1830 Maharaja Ranjit Singh donated Gold to overlay the sanctum with Gold foil.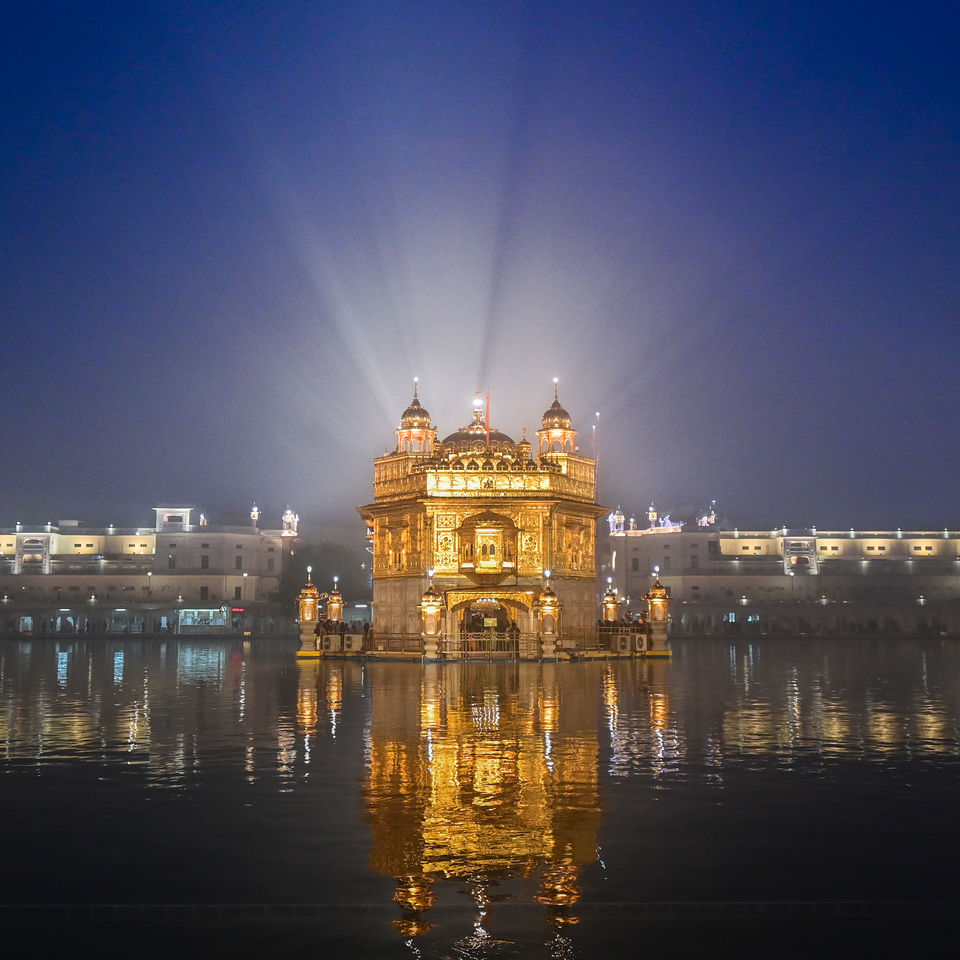 Guru Ka Langar at Shri Harmandir Sahib
At every Gurudwara, there is a Guru ka langar where free, healthy meals are served as Prasad and this is where we went to after visiting the temple.
Metallic plates crashing together greeted both of us and I saw hundreds of volunteers who were giving their free services in various work.
The tradition was initiated by Guru Nanak dev Ji who explained the great strength of togetherness and generosity in his people. Here everyone sits together without judging caste or status or race to have food.
Golden temple of Amritsar provides langar to 100,000 people every day.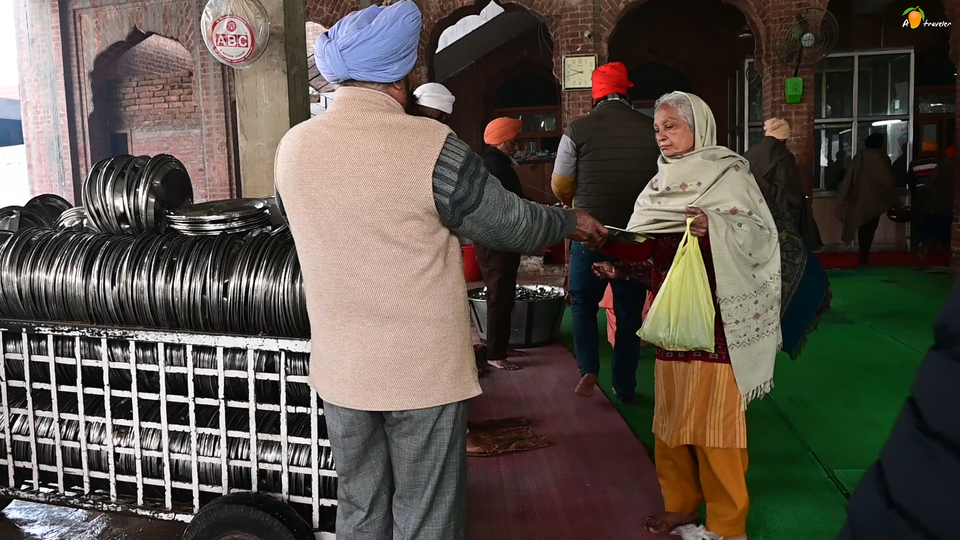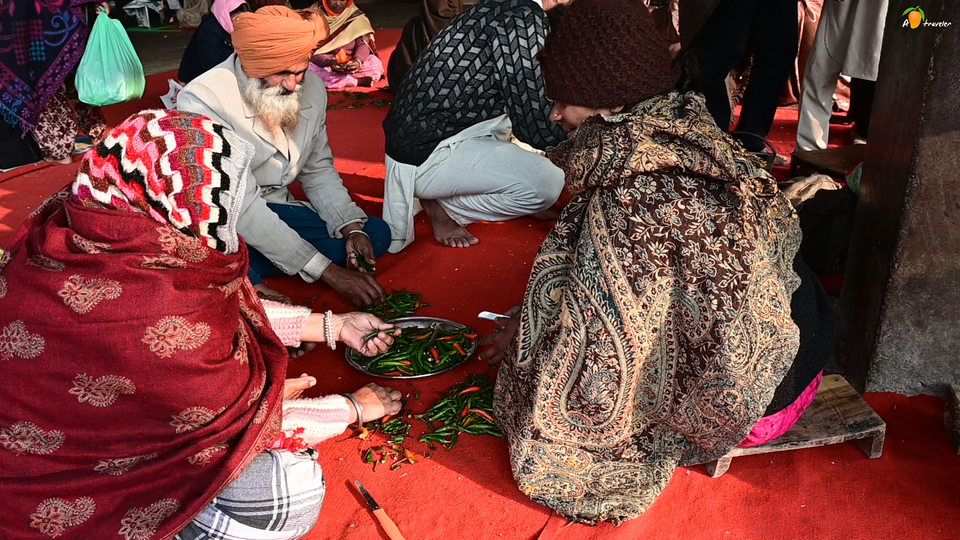 A multimedia show at Shri Harmandir Sahib
After this, we also went to see a multimedia show in which the whole history of Sikhism was explained in 4 galleries. It is a 50-minute show and can be listened to in various languages.
I strongly recommend seeing it.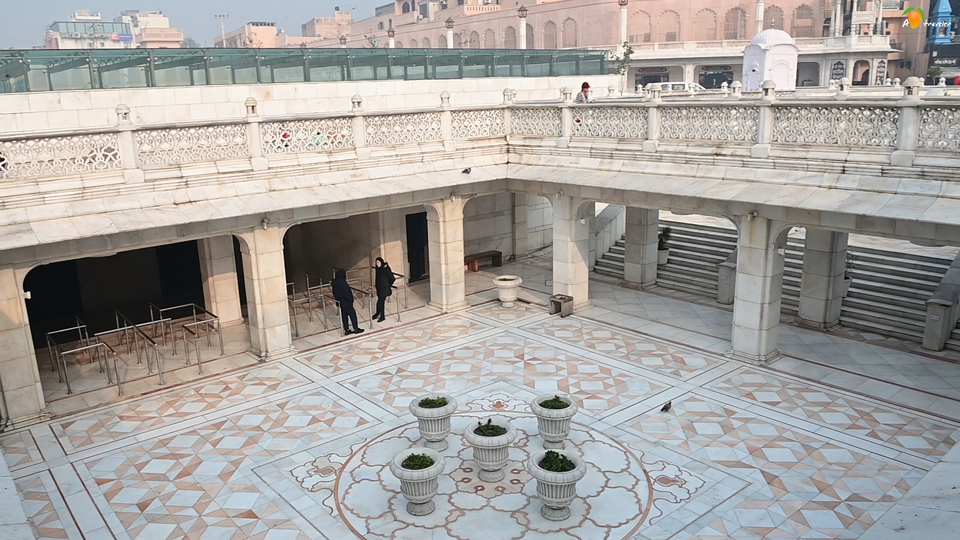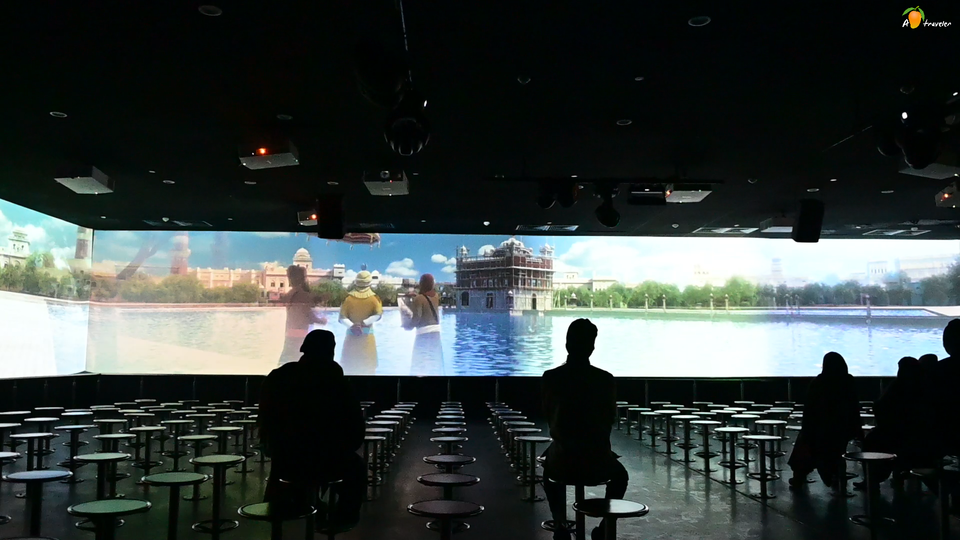 Jallianwala Bagh, Amritsar
We also went to see Jallianwala bagh but renovation work was going on there. Hopefully, I will write about it at some other time.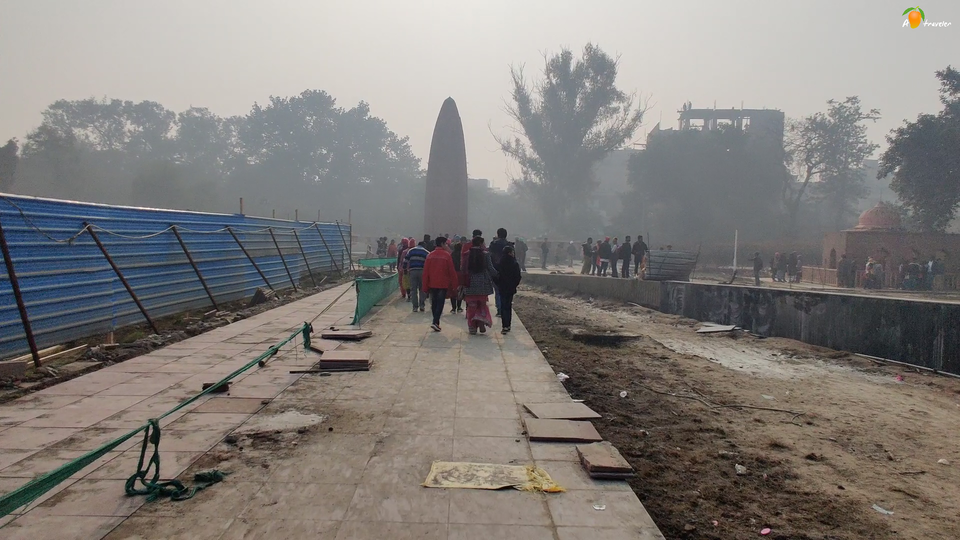 Food of Amritsar
How can I leave Amritsar without drinking the sweet lassi and having chhole kulche. You must try it.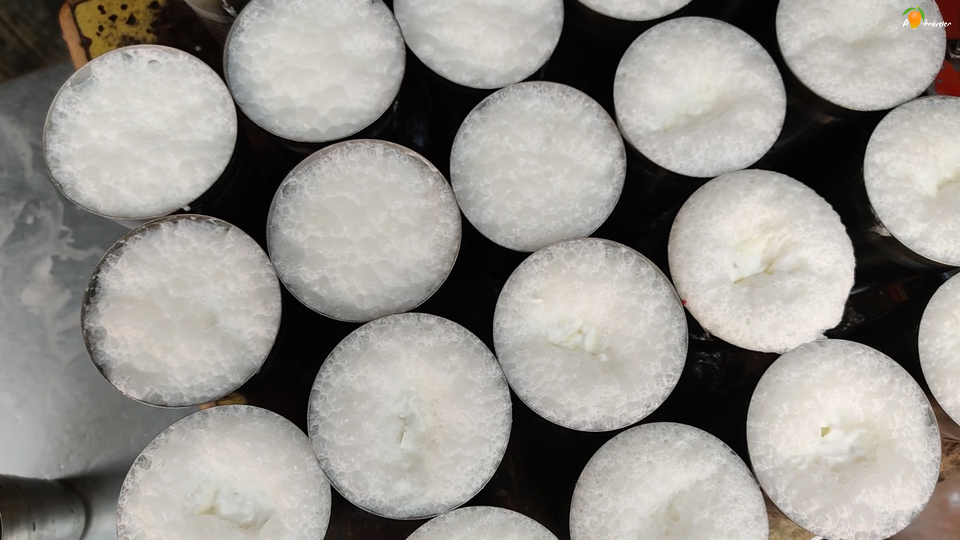 How to reach Shri Harmandir Sahib, Amritsar
1.) By Flight
Amritsar has its airport with regular flights.
2.) By Bus
You can easily get regular buses to Amritsar from other major cities in the country.
3.) By train
Amritsar is well connected to other major cities of the country via regular trains.
So this is all about the Golden temple. I will be back with another travel location very soon.
Also, I would like to request you guys to check out the video which I had made for this place. Please subscribe to the channel on YouTube. You can also found me at Instagram