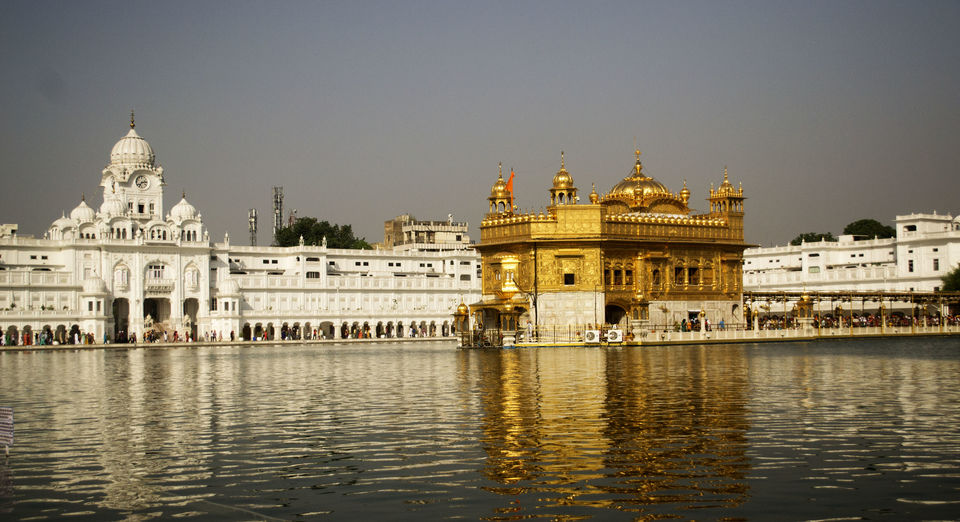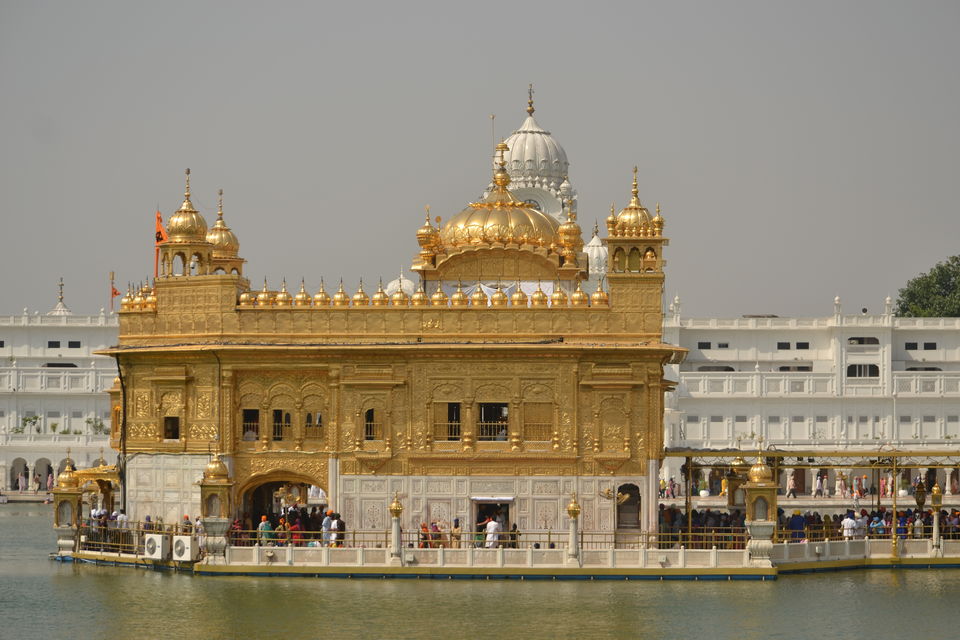 It's been six months after my first solo trip and somehow my schedule got hectic and I just execute the plans I made. This time around I thought of executing first and then planning it around. The week started normally with Monday morning blues in the month of May when the summer heat is getting unbearable, I booked a ticket to Amritsar in a bus on Friday. I have done that so early because it will compel me to stick to my decision as my bus fare consists of 70% of my trip budget. Dragging myself every day to the office , Friday arrived at last.
For me, a budget trip can happen only if you are capable enough to endure the tough life and for this you have to be super fit during the journey. So, it should always start with a comfortable bus journey to the place. I booked a Volvo from red fort (from Red Bus – easiest way and cost me around INR 800). I arrived early and that is the place when I started planning my two day trip . The bus started in its time and we reached Amritsar around 7am after eight hour journey(Remember don't get down at Amritsar railway junction- it's a bit far away from the Golden temple, unless you booked a hotel beside the station). I booked an hostel previously which costed me INR 350 per night for a mixed Dorm. I always prefer hostels because not only they are cheap but also you get lot of like-minded people including foreigners to interact with and sometimes they can accompany you in your trip. I planned of visiting the temple first before resting in my booked couch. I entered the temple after keeping my belongings and shoes. Remember of wearing full length trousers (my entry was restricted at first as I was wearing shorts). The sacred pond surrounding the temple takes the place a notch up in its beauty. You can find visitors taking a close look in the water because of the large fishes in the vicinity. You can take a holy dip in the ghats and can get some nice clicks from different angles. Then I enetered the temple after a long queue. After the visitation, I retired myself to the hostel. I had the Langar in the temple premises which is free. The temple provides food to thousands of people each day and it is one the world's largest kitchen (documented on NatGeo). I have a stroll around Jallianwala Bagh which is almost attached to the main entrance of the temple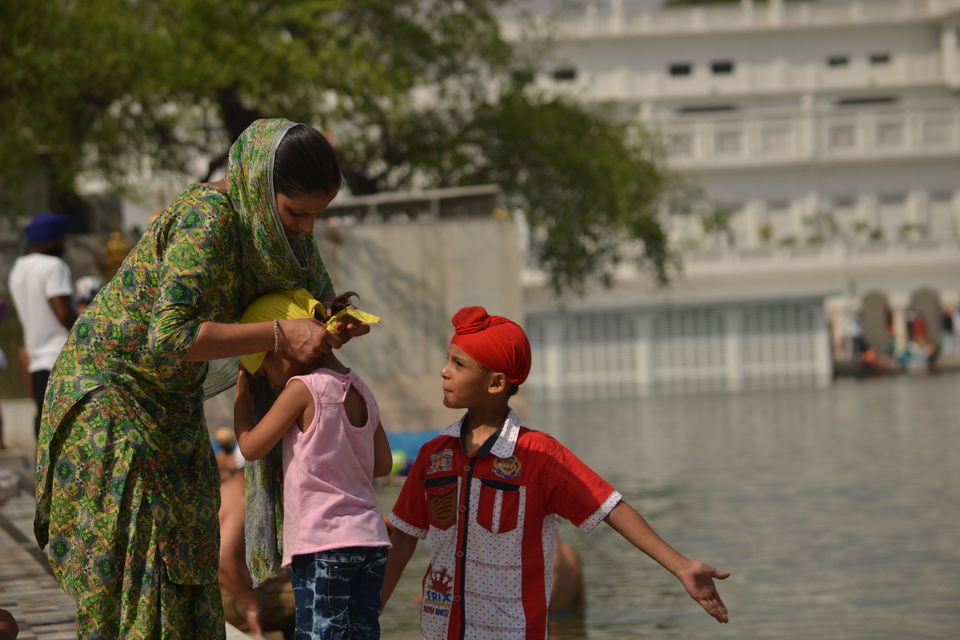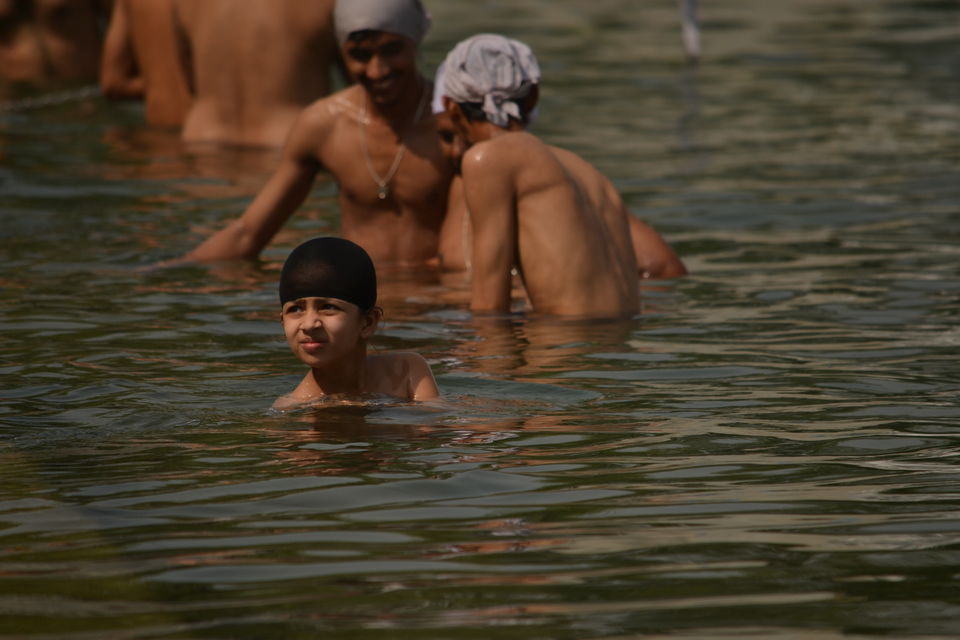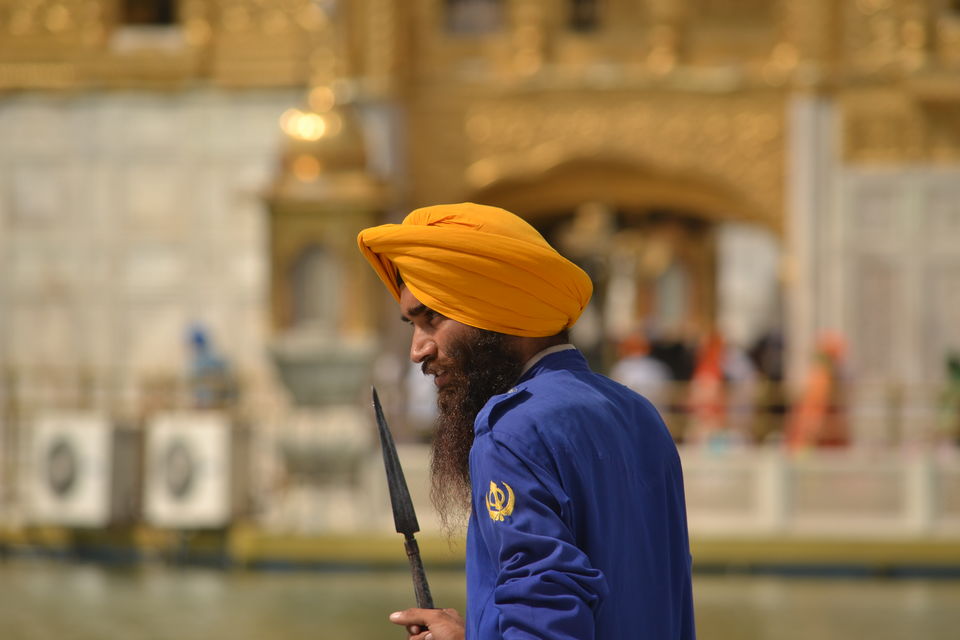 After that I boarded a bus(INR 250 both ways) to Wagah Border which I booked in my hostel. I will advice you all to search for this bus – Hop in hop off- as it has the privilege of seating arrangement both at the open roof top and inside the AC cabin. It is around 90 minutes of journey to the border where you can sense some real patriotism. The songs will push your levels of adrenaline in spite of the scorching heat. The parades and the national anthem will make you feel proud. After a tiring journey back, you can enjoy some Amritsari Kulche and Lassi of course(cost around INR 120). Being an amateur photographer, clicking some pictures of the Golden temple at night was always on my to-do list. Though I was tired I still managed to get inside and click some snaps of the surreal temple . This ended my day and ticking off all the main spots in Amritsar.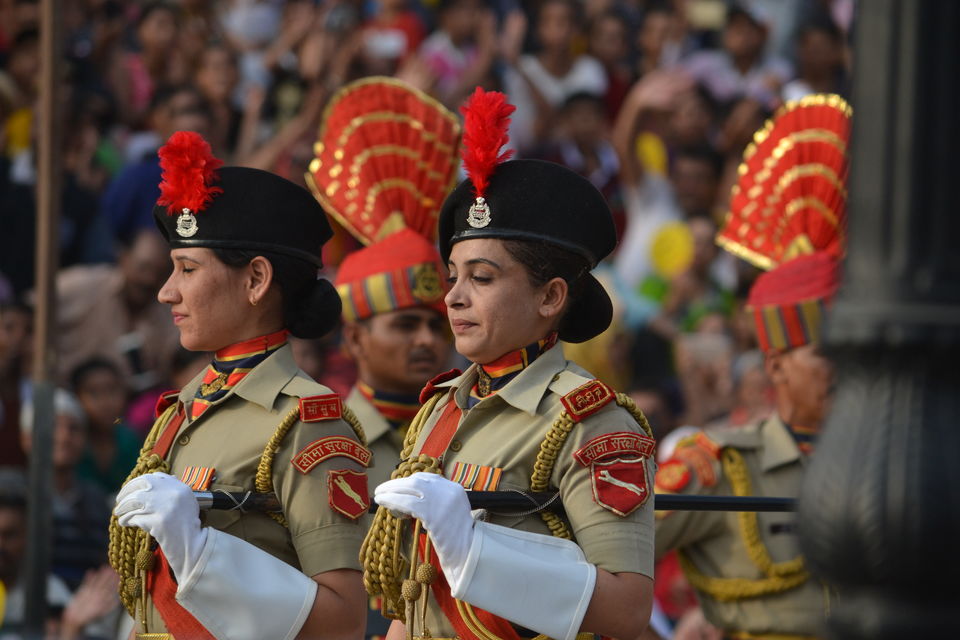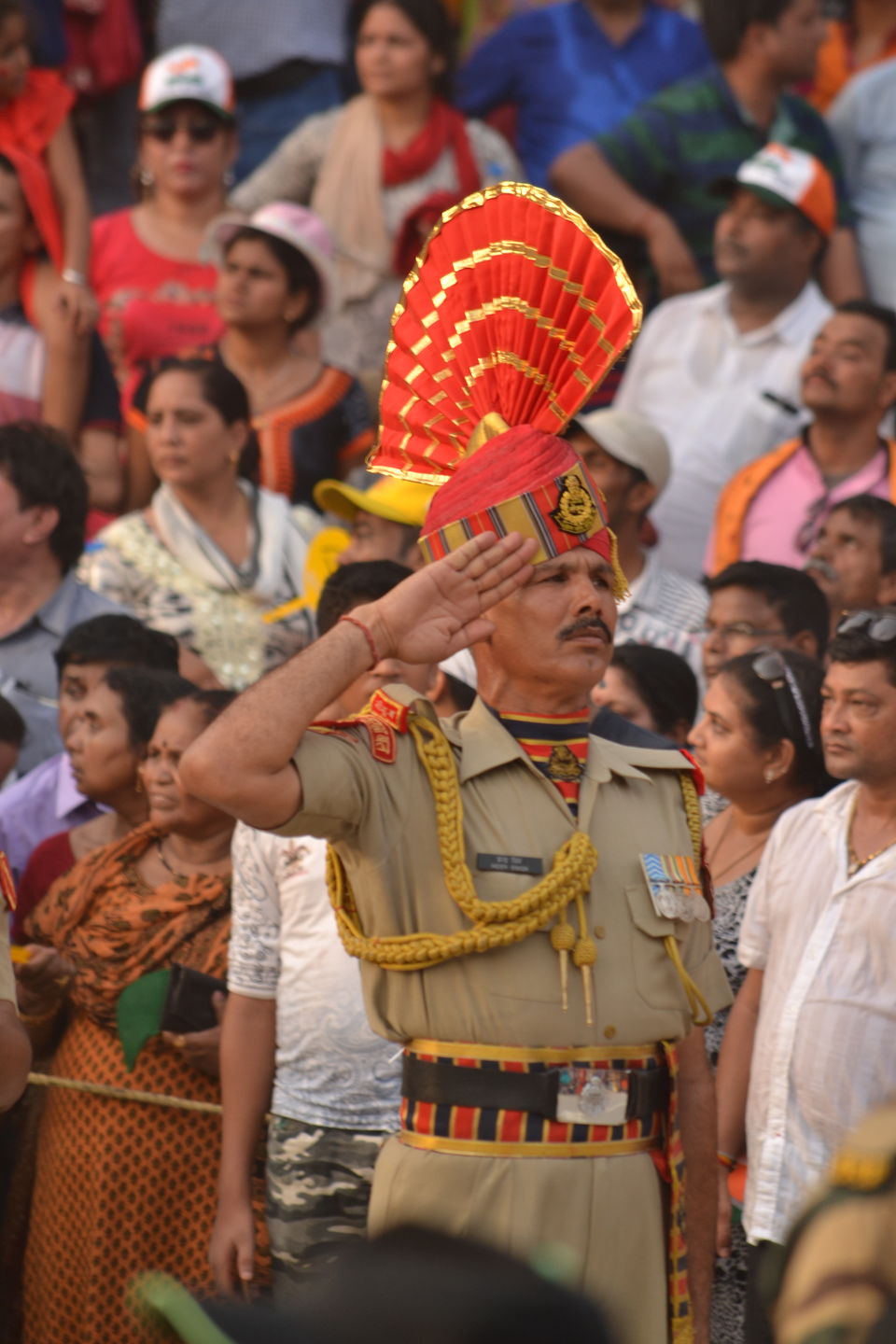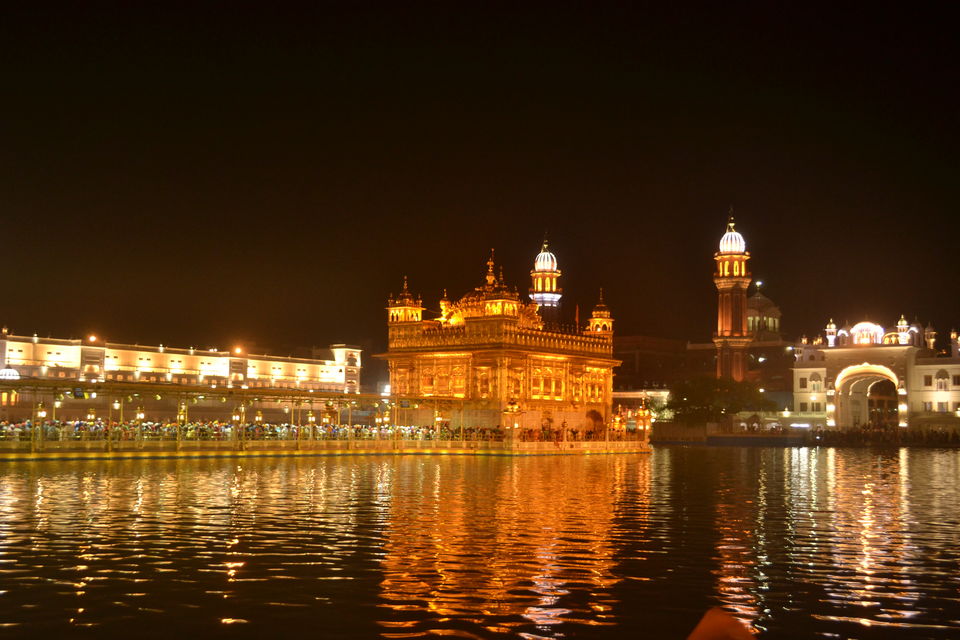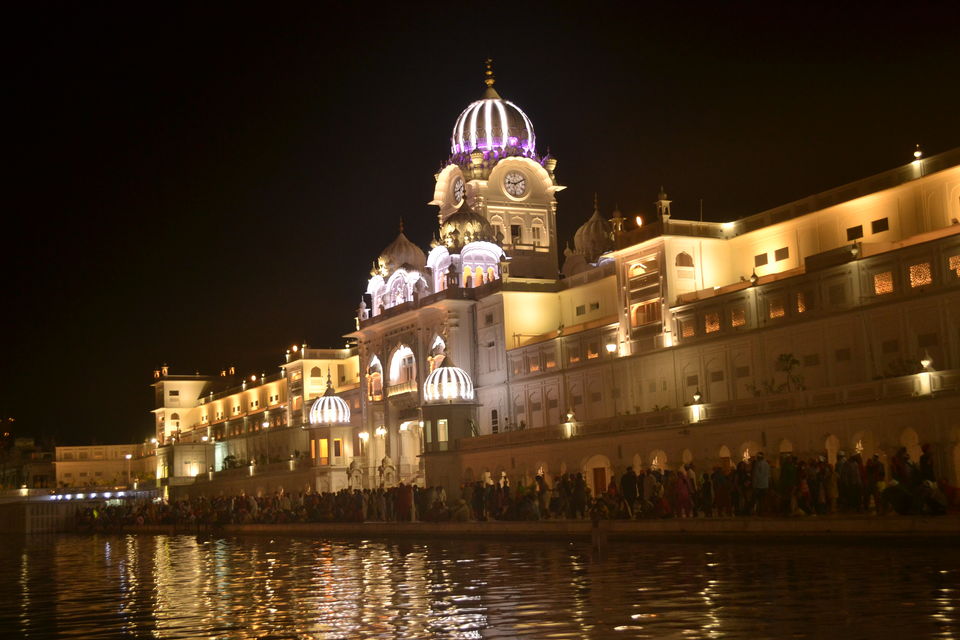 I had booked a morning bus(Volvo of course) from Amritsar as it costs a bit less than the night alternatives (costs INR 800). I had some Subway treat on my back with some tea (INR 150). This somehow summed up my budgeted trip to Amritsar.