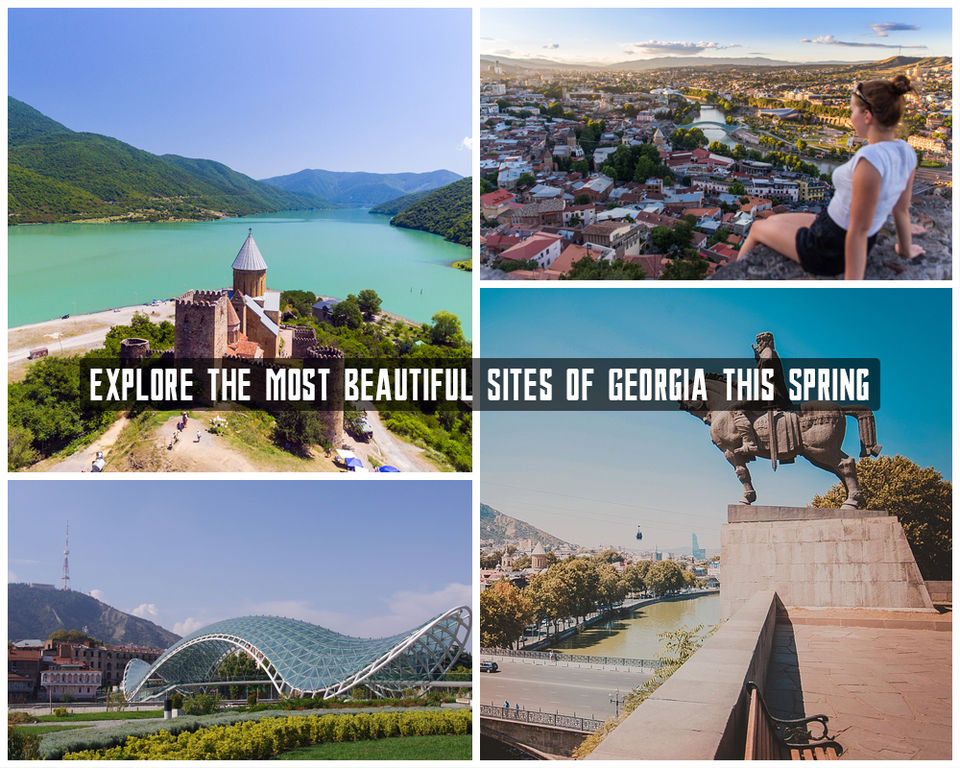 Need a getaway from a monotonous schedule? Visit Georgia for a complete fun vacation. It has something for everyone. If you are a nature lover or like to taste different types of exotic cuisines or like to explore nature or historical places, Georgia is the right place for you. Site seeing in the old town Tbilisi, a breezy romantic walk by the Kura River, spiritual and peaceful moments in the candle lit monasteries and churches in Mtskheta, Old caves in vardzia and a lot more to traverse in Georgia are calling you.
Although Georgia can be visited in all seasons but spring is my personal favorite as, during this time period the weather is moderate. Frequent rain during spring washes and brightens the floral beauty of the country. There is a variety of spots in Georgia that are worth visiting. Tbilisi is the largest city as well as the capital of Georgia that has a lot to offer to its tourists. Activities like river rafting, paragliding, zip line, cycling, cave exploring, canyon exploring by the boats, Quadro tours, horse riding, wine tasting, grape harvesting etc. are the main attractions for tourists from all over the world. For Georgia tourism do your research on the best tourism agencies to avail the best deals. Travel Door is the one that I had found the best so far. They offer multiple Georgia Europe tourism packages that you can choose from as per your taste.

You will enjoy the following things in Georgia:
Enticing sites: Mtskheta, Vardzia, Uplistsikhe, Katskhi Pillar, Chiatura, Batumi etc. are few of the best places in Georgia where you can enjoy cable car rides, ferries, nature walk ,historical places and site seeing etc. The beauty of Tbilisi is unexplainable as the city is full of beautiful houses and infrastructure.
Food junctions: Georgia is also famous for its palatable cuisines. It is a must visit destination for food lovers. Khachapuri with a glass of chacha is the combo that I recommend. You will see that the local people would be more than happy to introduce you with their local cuisines.
Adventurous activities: For adventure lovers activities like river rafting, paragliding, zip line, cave exploring, canyon exploring by the boats, Quadro tours, horse riding are the most exciting activities to participate in Georgia. Few people like to go for nature walk or cycling, wine tasting, grape harvesting etc. to spend happy time with their partners.
Breweries: Georgia is known for its breweries and craft beverages. You will find breweries and distilleries in almost all parts of Georgia. If you are a wine lover you may spend your time walking in the grape orchards and tasting wines in a distillery and learn to make Chacha (grappo drink) with fresh grapes.
Pack your bags and pay your visit to Georgia this spring. Check Georgia Tourism for remarkably lucrative travel packages.