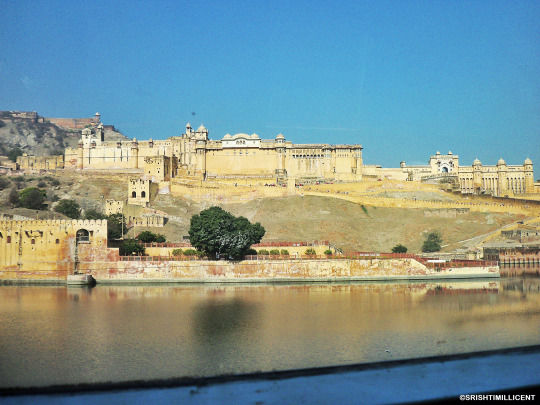 Well I am a typical Monisha type person from Sarabhai Vs. Sarabhai when it comes to planning my travel. But I think that's how one should travel, being that perfect gypsy so that you enjoy your travel to others places and have not to spend much. There are other travellers too who like to travel in class and spend alot. No hate for them because it is one's own choice. But this post of mine is meant for all those people who like to spend less and want to travel more. So here are few tips regarding budget travelling and making your budget:
1. Plan, plan and plan You make budget for your home, same way make a budget for your travel. Try to spend more on roaming within the city you are about to explore and food rather than the stay. You can find quite cheap hotels and all a traveller needs is a bed. Well I can even sleep on a pavement but then call of nature will be a huge issue for me *chuckles* You can make a day to day budget too like how much are you willing to spend in a day.
2. Go for a PG (Paying guest) than hotel room If you are planning to stay in a city for long like one-two months or even weeks, better get yourself a sharing PG. It will be better to pay 2k to 3k in sharing than book a hotel room even if it is worth 700+ Rs.
3. Know the city you are about to travel It is very important to know about the place or places you are about to travel to. The costs that will incur will help you in planning your budget and accordingly you can save the money.
4. Prefer AirBnb over OYO rooms/Makemytrip etc. for group travel Yes, AirBnb is the best choice when you need to travel in a group. This tip was suggested to me by my friend on Twitter. You can easily book a home or place on AirBnb and can have your privacy. This is sure one obvious tip but many people are yet not aware about it.
5. Go for Dhramshalas (Inns), nothing bad in that Well if as a traveller you like to meet people and like to hear their stories, dharamshalas are the best. I know that the provisions are not that up to the mark but staying in one is not a bad idea. It is sure a thing that hobos do.
6. Gurudwaras for your hungry soul I really, really appreciate Sikhs for langars (free food given to people in Gurudwaras). As a traveller, if you are sick of eating out all that Italian, Chinese, Japanese cuisines or subway food and want a taste of home food, go to a Gurudwara. Yes, you will get free food and that too good food and you have to spend nothing. Plus the peace and community love will make you go gaga over this idea. But don't forget to taste the famous food items of that place you are travelling to, that's very important.
7. An important tip for female travellers and especially those who are Christians Well I don't want to make it a religious thing but it is one useful tip and quite popular among Christians. A female traveller can easily stay in YWCA (Young Women's Christian Association), an institution for Women. They have their branches in most of the cities of India. But yes you do need to pay for your stay and you can google their contact number to pre-book your room. The only drawback of YWCA is that you have to pre-book your room months ago. For Christians, they provide concessions but one needs to have their confirmation certificate.
8. Take help of your friends in cutting down your budgets If your friends travel and have the deals or points that can help you in cutting down your stay or food costs then why not to go for it. Same thing was done by a couple who travelled the whole world by using earned points or deals on air tickets, hotel rooms and even food coupons (Link to the post: https://www.scoopwhoop.com/inothernews/how-to-travel-on-budget/ via ScoopWhoop)
9. Getting that perfect time to plan your travel Days and months are very important when you plan your travel. If it is the season-on condition then obviously you will get high rates deal on your stay and during season-off, the rates decrease. So better to plan your travel during off season to get cheap deals unless there is some huge festival or event that you do require to be a part of in that particular city or place you want to travel to.
10. Always have a back-up and keep safety first You never know when something awful strikes and leaves you in trauma. I have heard travellers getting robbed off and recently a young American female traveller got killed in Nepal and was robbed off her money and gadgets. First of all, keep a pepper spray even if you are a male and stay alert all the time. Second, don't keep all your money in your wallet, better keep half of them in a secret pocket of your bag or jeans pocket. Third, better to keep most of your money in your bank account and have few bucks in your wallet. Fourth, try not to expose your gadgets where you think it is not safe and keep them in your bag. I know it is not a thing that comes in budget but what if you get robbed off then you must always have a plan B. So better save some separate money to be used in case of emergency.
PS - This post has been written by me for travellers who travel within India. I haven't got a chance to travel abroad and trust me when I will do, I will keep you posted about the budget you need for a particular country. Hope my post helps you.
If you have any tips you think that are needed to be shared with fellow Indian travellers, ping me on Twitter - @SuchAMisfit
This blog was originally published on 'Travel with Sheen'