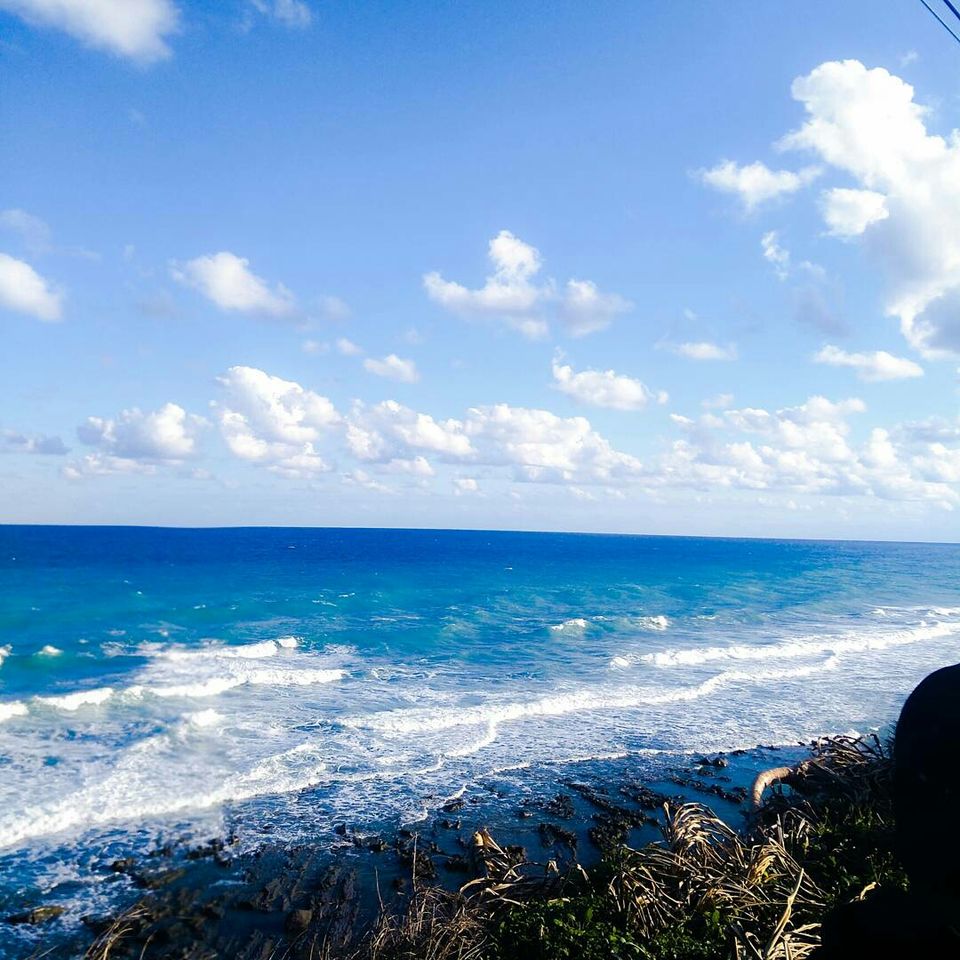 Travels in Mudan, Pingtung
Speaking of traveling to Taiwan, most tourists who want to enjoy vast blue ocean and the fresh wind blowing always associate to Kenting, Pingtung. However, there's a country in Pingtung with breathtaking scene always being ignored by people.
In the middle of January, we had a class outing in Mudan. Mudan is a historic aboriginal tribe. It was a virgin forest 300 years ago. Through the ancient aboriginals' effort, the forest becomes Mudan. Different from several tourist spots, every place in Mudan has its own story. Throughout the spots we've visited in Mudan, to me, the most memorable one is Syuhai.
Syuhai is close to Pacific Ocean, which is famous for the section between Langqiao Beinan Historic Trail and Mudan Bay. In the past days, the historic trail was the important route for people who wanted to do business or immigrate to Taitung and Hualian. This Ocean line is one of undeveloped route without highway in Taiwan. Walking on it, I can feel the fresh wind blowing my face, and the air I breathe, different from Taipei, is free from pollution. Moreover, the boundless, vast ocean is magnificent as well.
Nowadays, we are used to editing the picture we took and posting them on the social media; however, the scene in Syuhai doesn't need this. The sky is like a blue canvas; the nature decorated it with fleecy white clouds and finally, adds some light and shadow on it. The ocean's blue is a perfect gradient. If you see the horizon of the ocean, it is cobalt and a little navy blue. In the middle part of the gradient, the blue is mixed a bit of yellow under the light-yellow sunlight. The sea waves crashed the pebble on the beach and swashed the white spoondrift. Appreciating the stunning work by the nature when walking on the beach made me relieved.
I thought every single corner on the earth created by the mother nature like Mudan is quite amazing. No matter how stressed and upset I am in the daily life, as long as I visit the original part of the earth, it always can heal the weakest place of my inner world. Different from the city I'm living, the nature is more like a shelter.
This trip broadened my horizon for it explored a place that I hadn't ever heard before. The three days in Mudan, not only did I learn about the culture and the history of local aboriginals, but also enjoying the beauty there. I haven't visited all the spots here, and I hope I can travel to Mudan again in the near future.