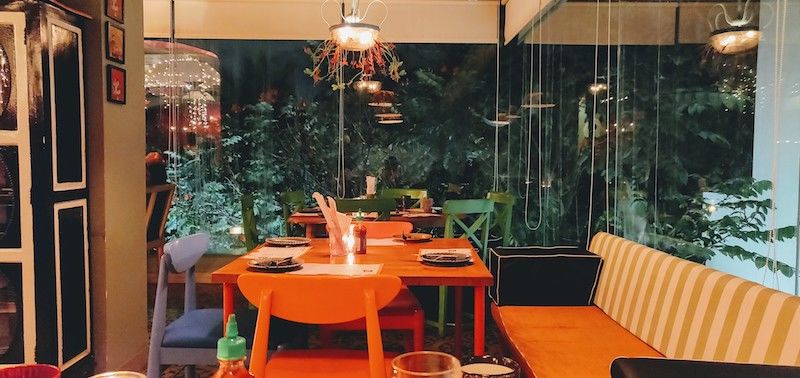 We had a birthday to celebrate in the last week of September and we head to the pan-asian restaurant called Fatty Bao located at Indiranagar, Bangalore.
The restaurant has a cute decor with colourful chairs and I liked the simple while umbrella suspended open on the ceiling with the string lights and paper boats.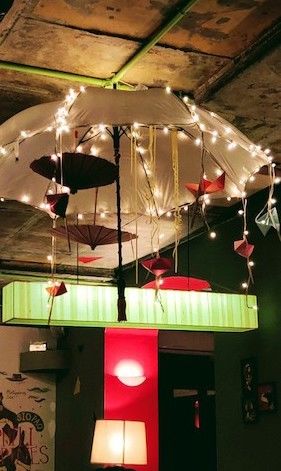 They had a Thai food festival going on and had a menu created for the same. The drinks menu had only soft drinks, wine and wine based cocktails We ordered the Frozen Raspberry – a cocktail of white wine with raspberry and a glass of the Sparkling white wine called Noi, both were good.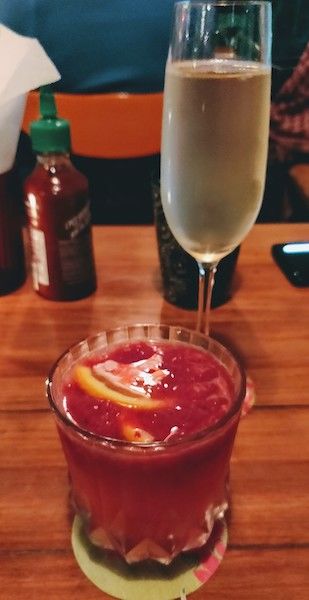 We couldn't wait to try the bao and ordered the Pulled Pork Bao, it quickly disappeared into our mouths. From the Thai menu, we tried the Karee Puffs and it arrived hot with a chilli sauce and salad, was so good !!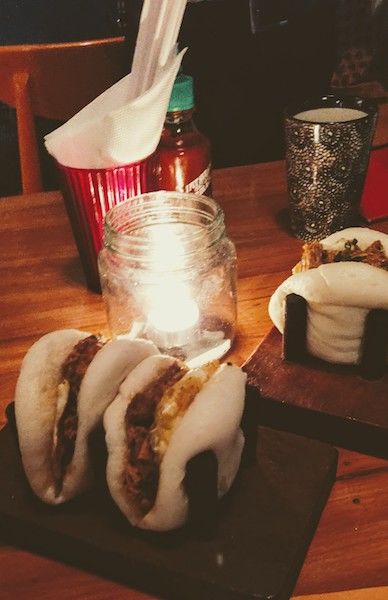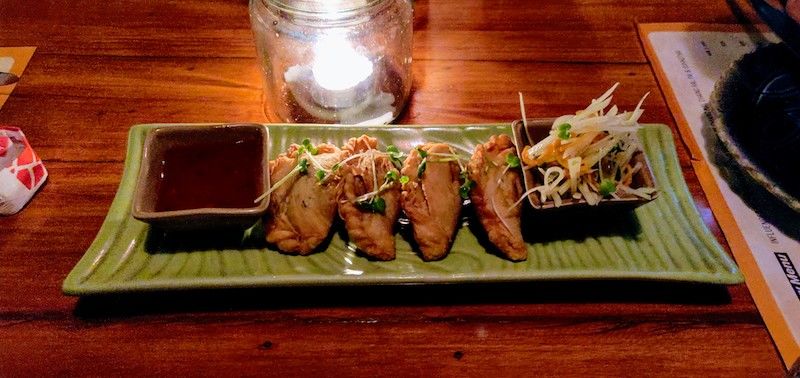 For the mains, we tried the Tsukemen Ramen, the crispy chicken in it was very tasty; Shaking Beef, arrived in a basket of fried noodles and from the Thai menu we tried the Khao Soi Curry (Chicken) with sticky Jasmine rice. It arrived with a host of smaller plates containing roasted peanuts, fried onions, crisps and more.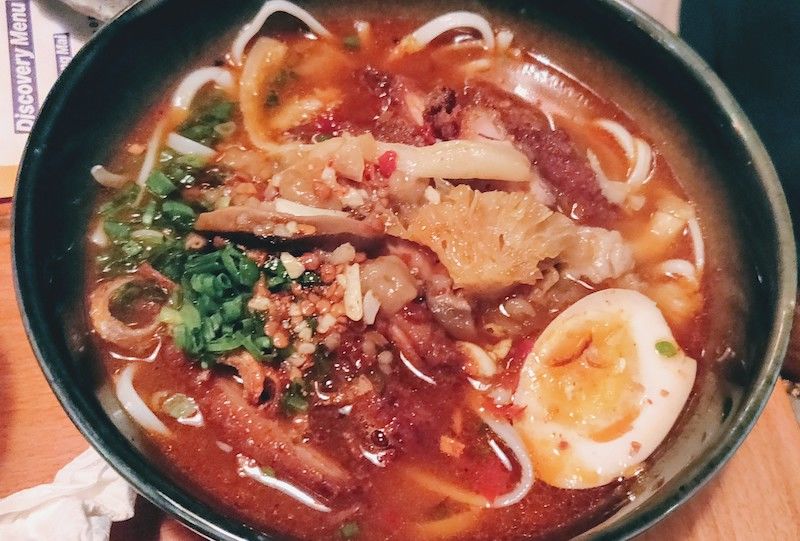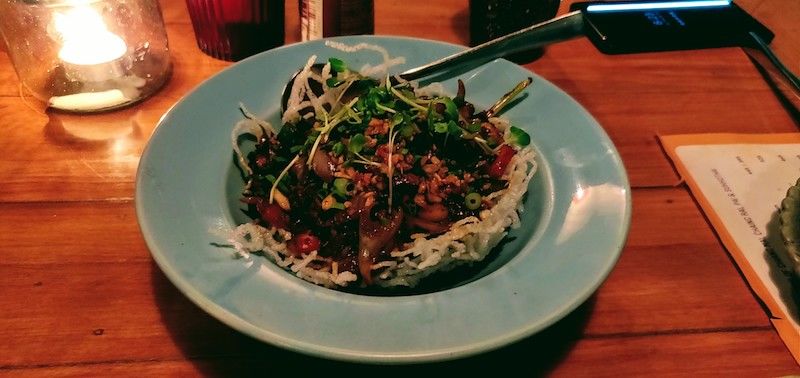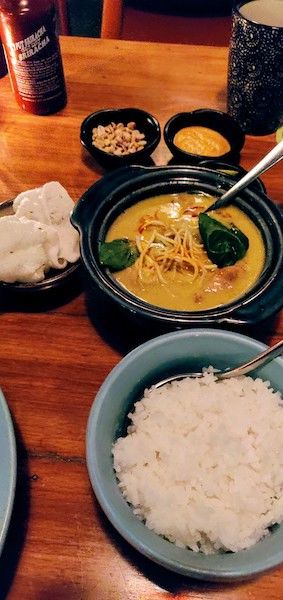 The place discourages kids below 10 years, but everyone else is welcome. The service was prompt, food tasty and great ambience…..perfect for a quiet celebration and a happy ending to September !! Good place !!
Check it out !!
Happy dining,
Anju