Me and my friend decided to go on a bike trip from Bangalore for 2 days in December. We searched lots of places in Google and then finally we came across this beautiful place called "Kolli Hills" and decided to go here.
Kolli hills is around 300km towards south from Bangalore.
So on Day-1, we started in the morning at around 7 O'clock. We step out of Bangalore city from Electronic city flyover towards attibele on NH44. We stopped at A2B on the way for breakfast. And after couple of stops for rest we reached at the foot of the hill at around 12 O'clock in the afternoon. There are lots of shops there for snacks and juices.
Now the best part of the trip comes.. for which this place is famous for.. 70 Hair pin bends!!!!!! Yes you read it correctly.. 70 Hair pin bends while going uphill. The uphill distance is around 20km.
After reaching at the top at around 2pm, we headed one of the viewpoints there. The view from there is picturesque. I don't remember the name of that viewpoint. After that we started searching hotel. After looking for few hotels we decided to stay at PA resort. It's a budget resort with average rooms. After taking some rest we headed to Agaya Gangai waterfalls. There is a main waterfall and a mini waterfall. There is also a temple and few food shops over there. We saw mini waterfall and by that time it started becoming dark. So we decided to go main waterfall on next day. The mini waterfall is not maintained properly and is very small around 3-4 feet high.
So we had dinner on the way and returned to our resort.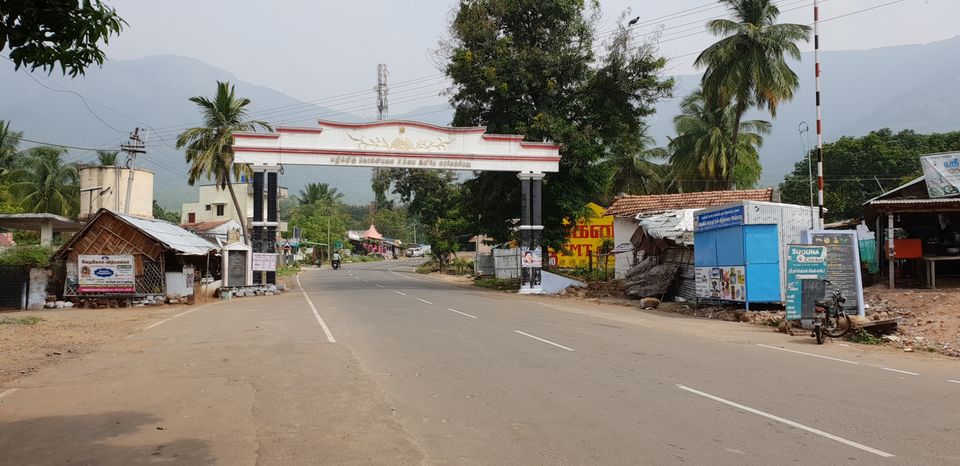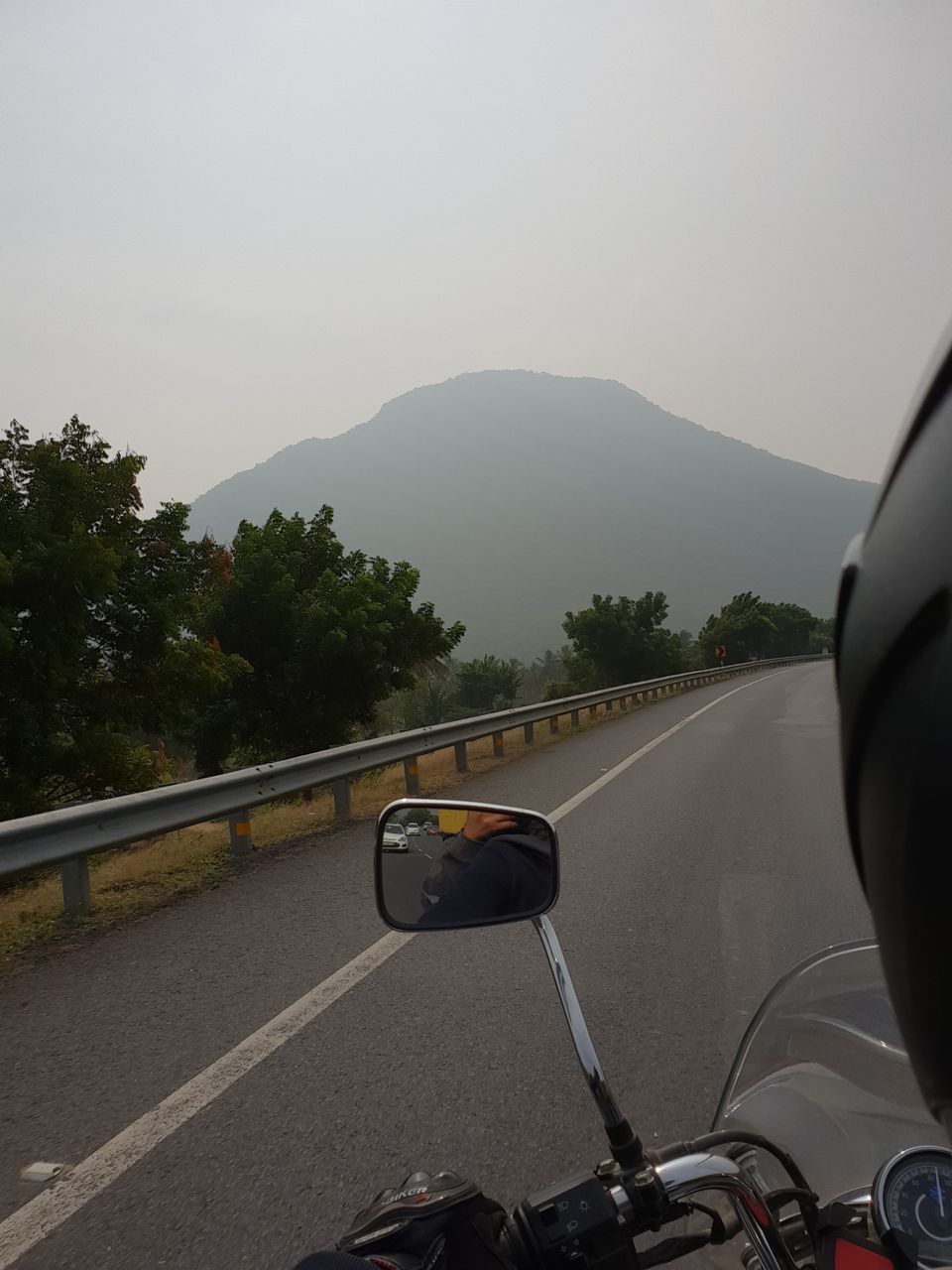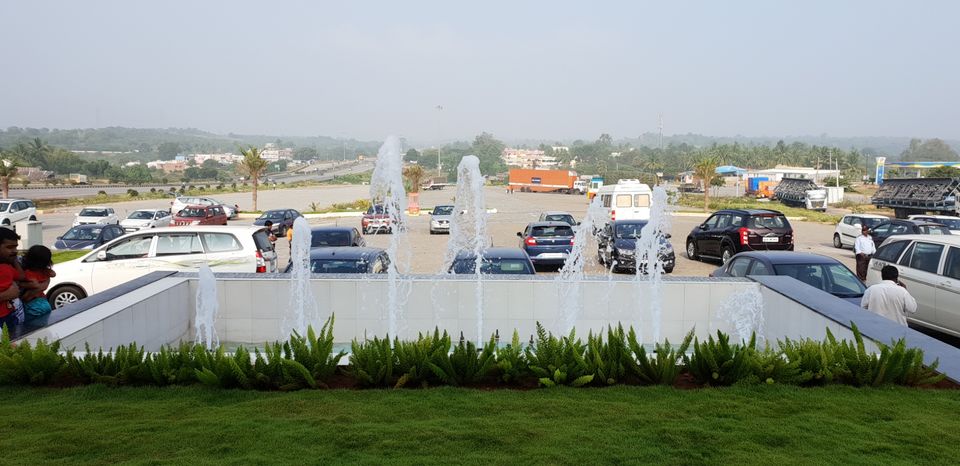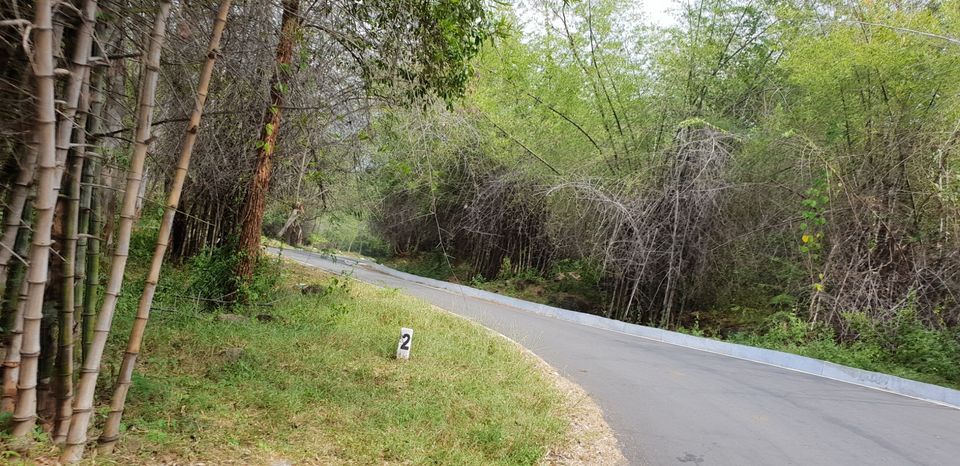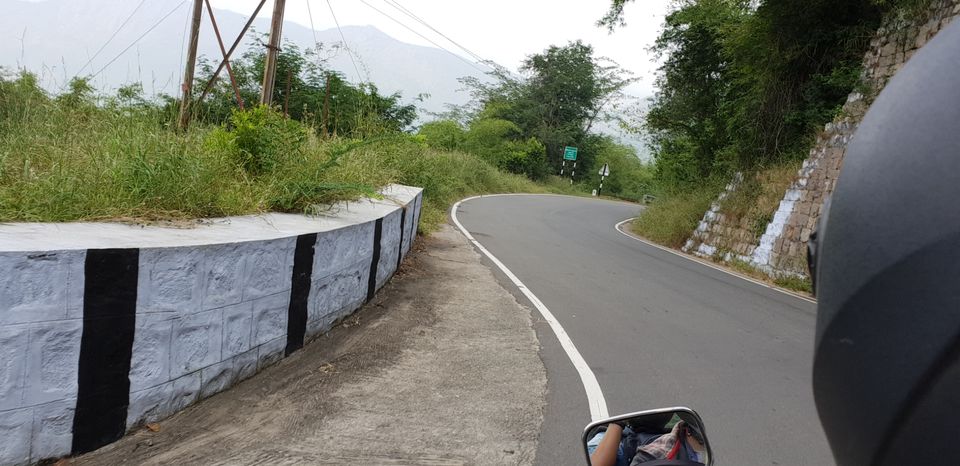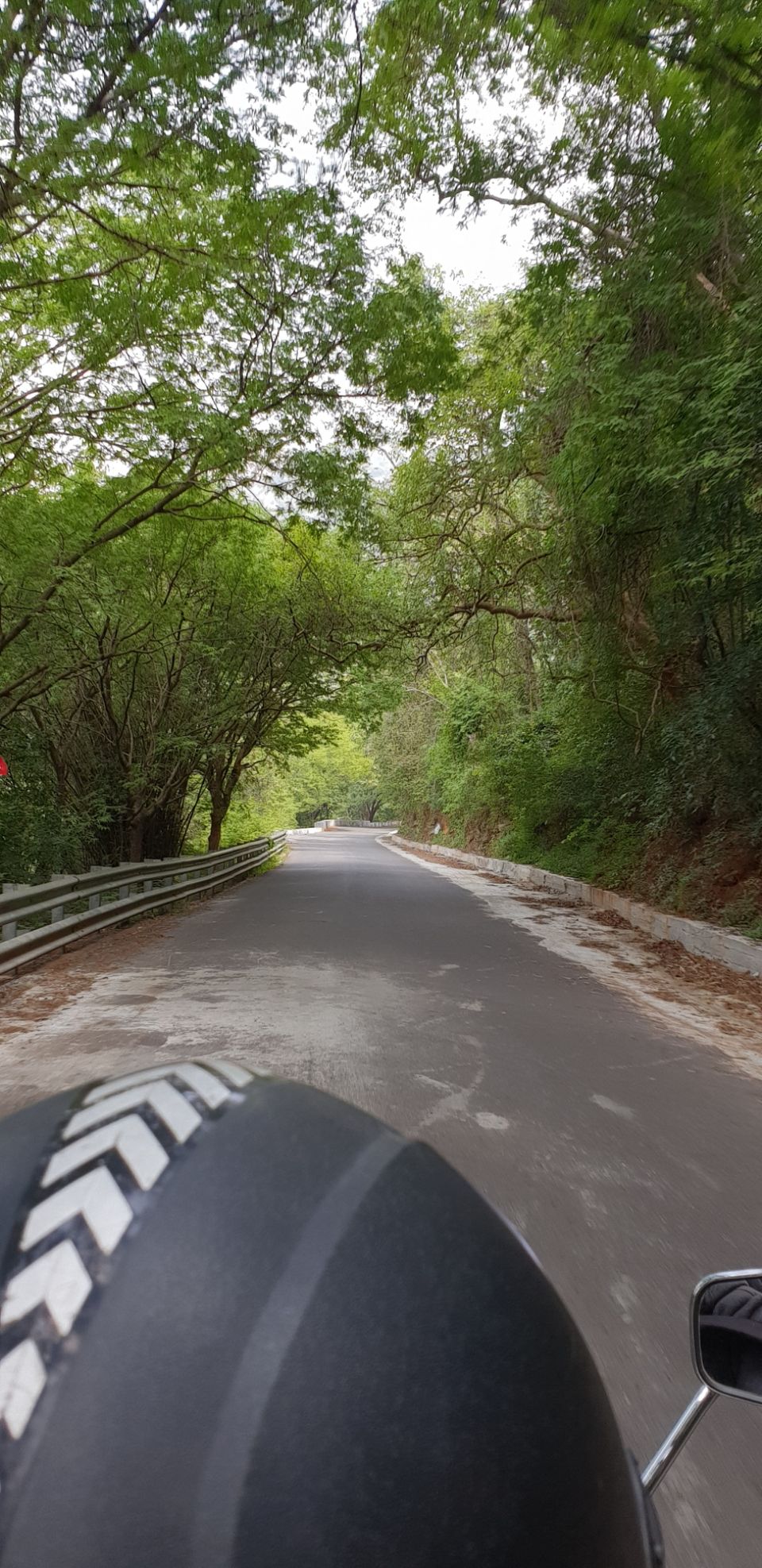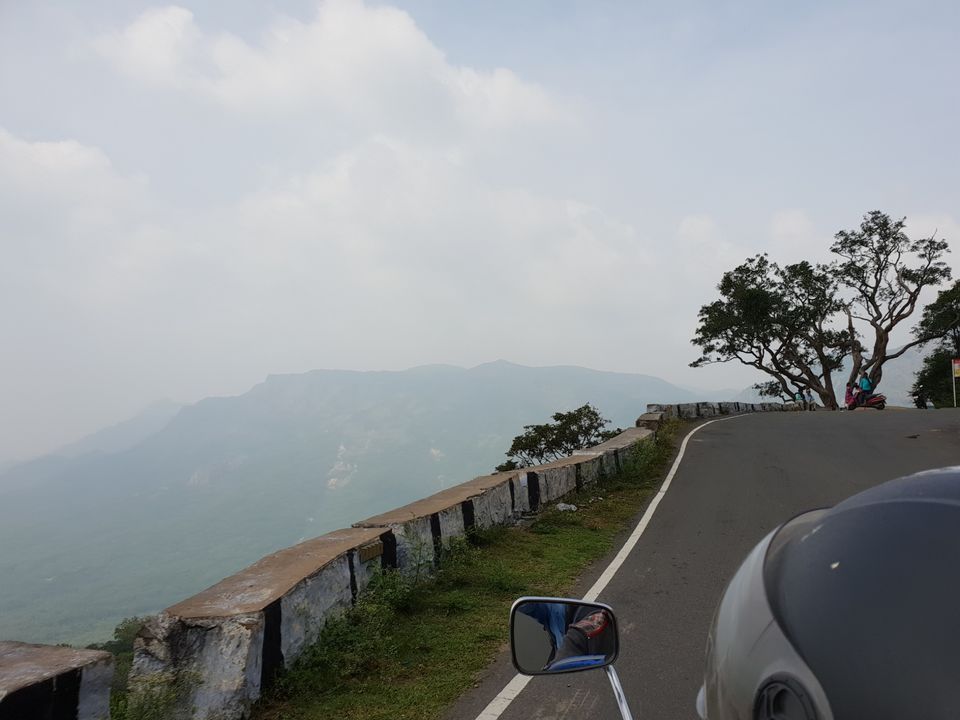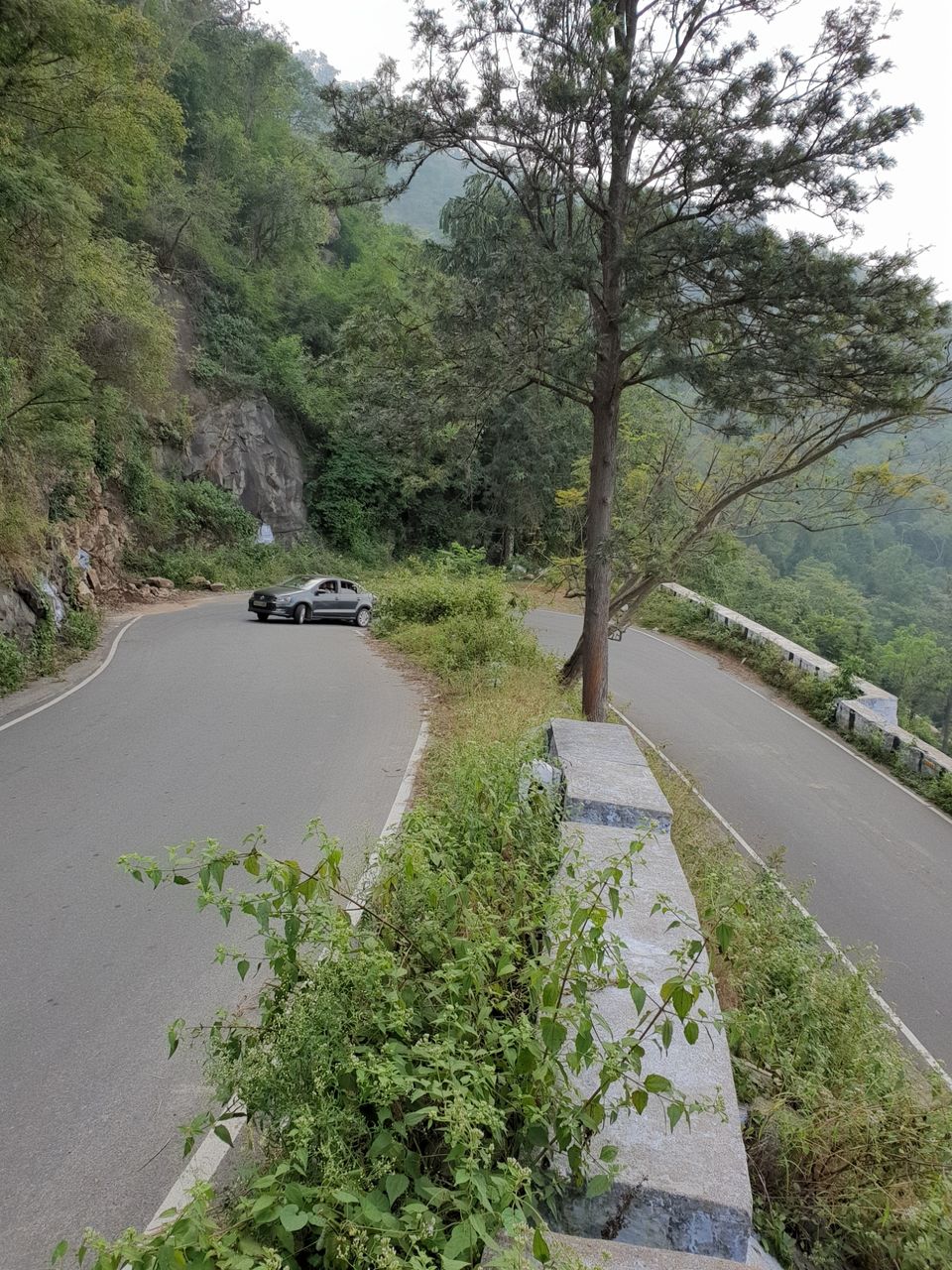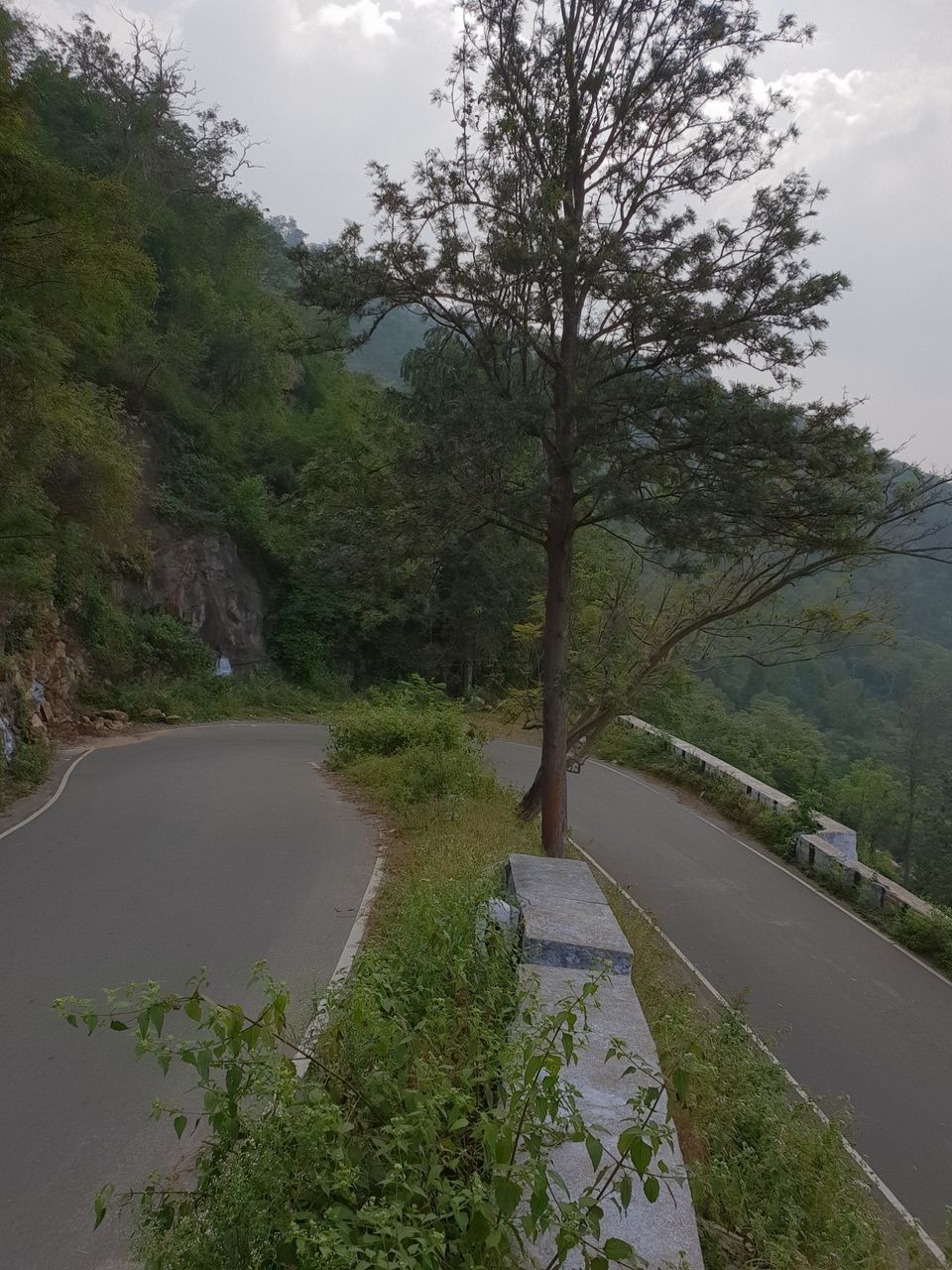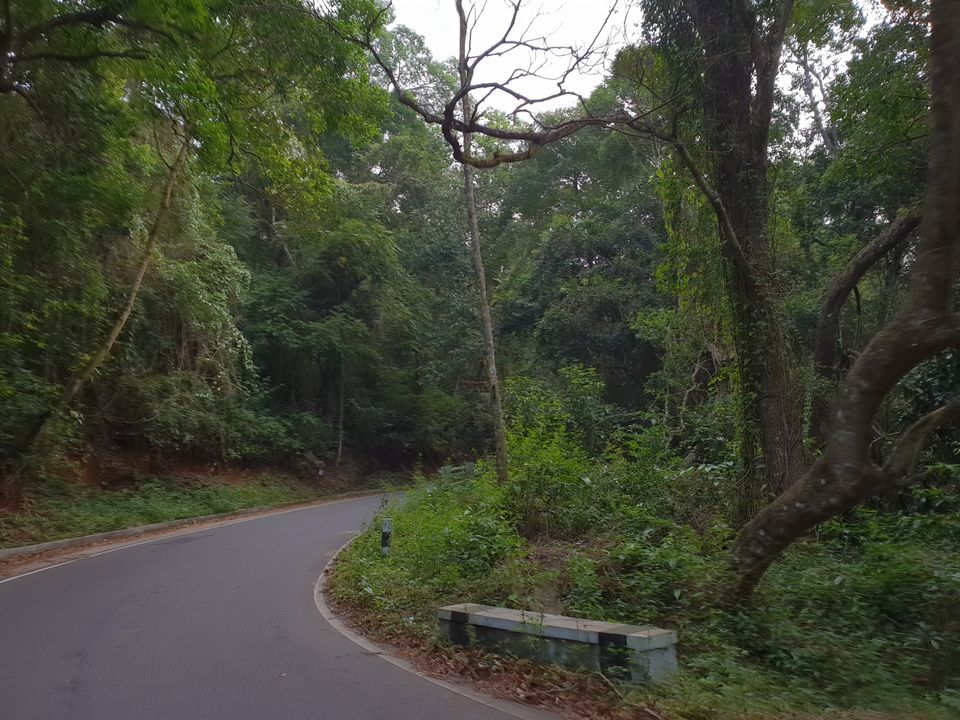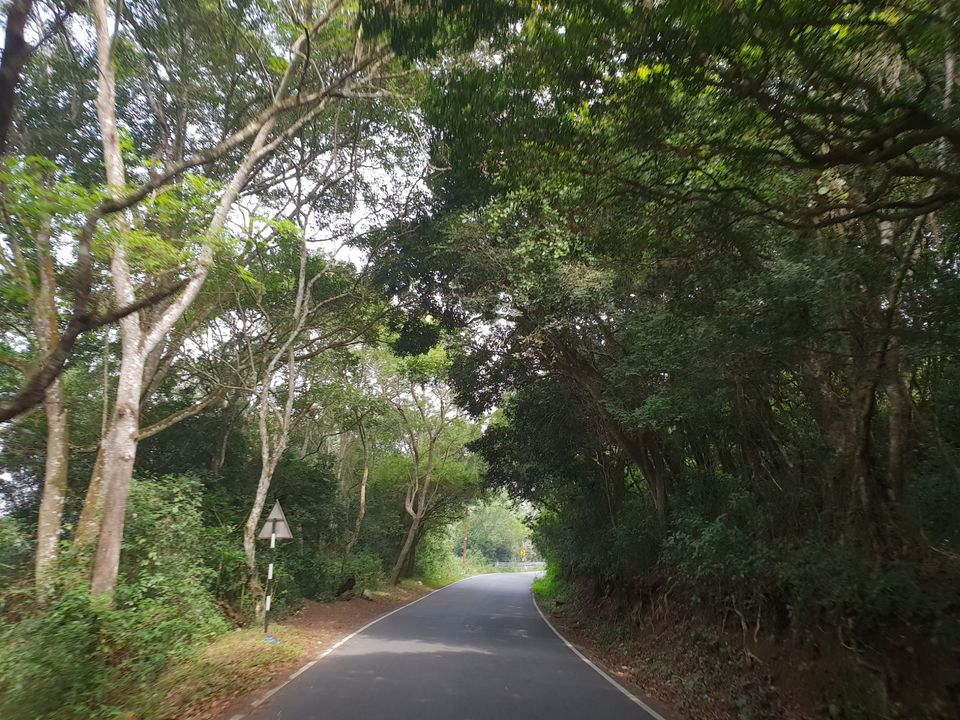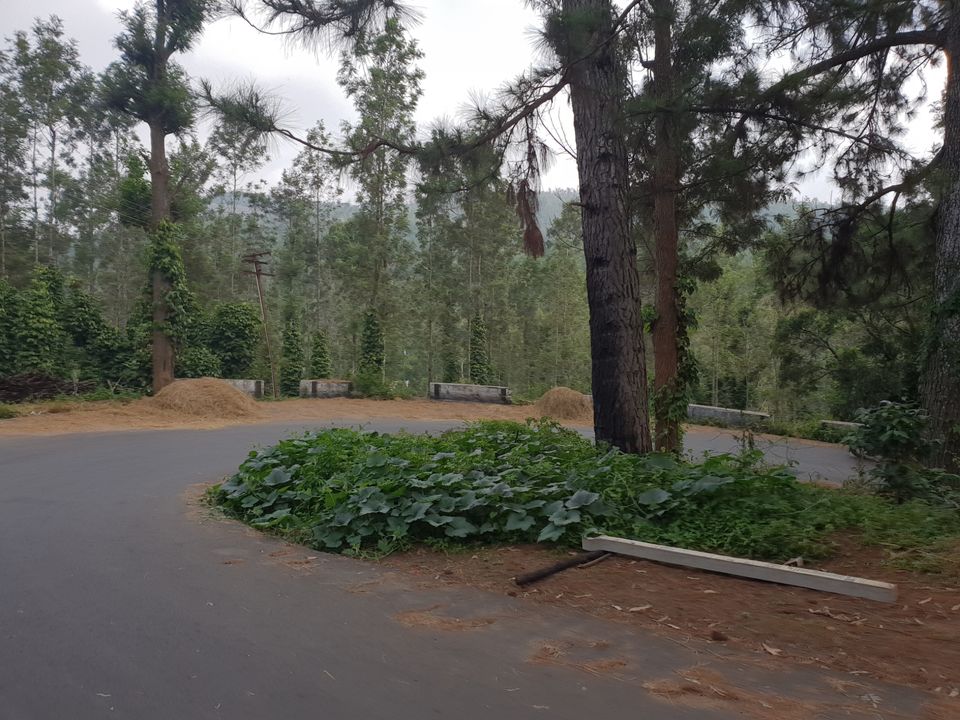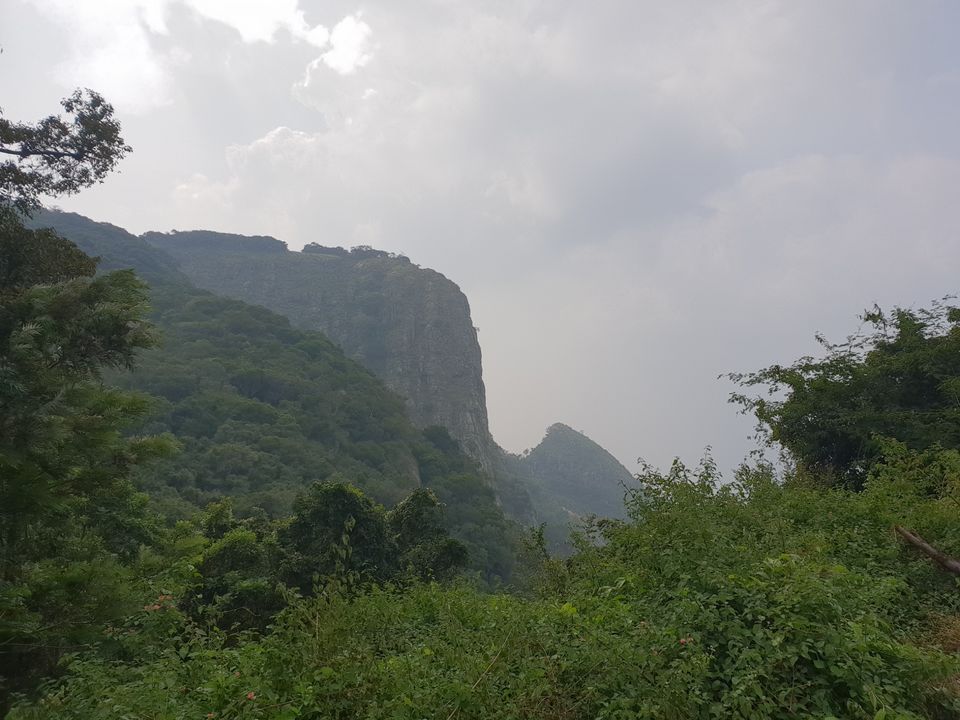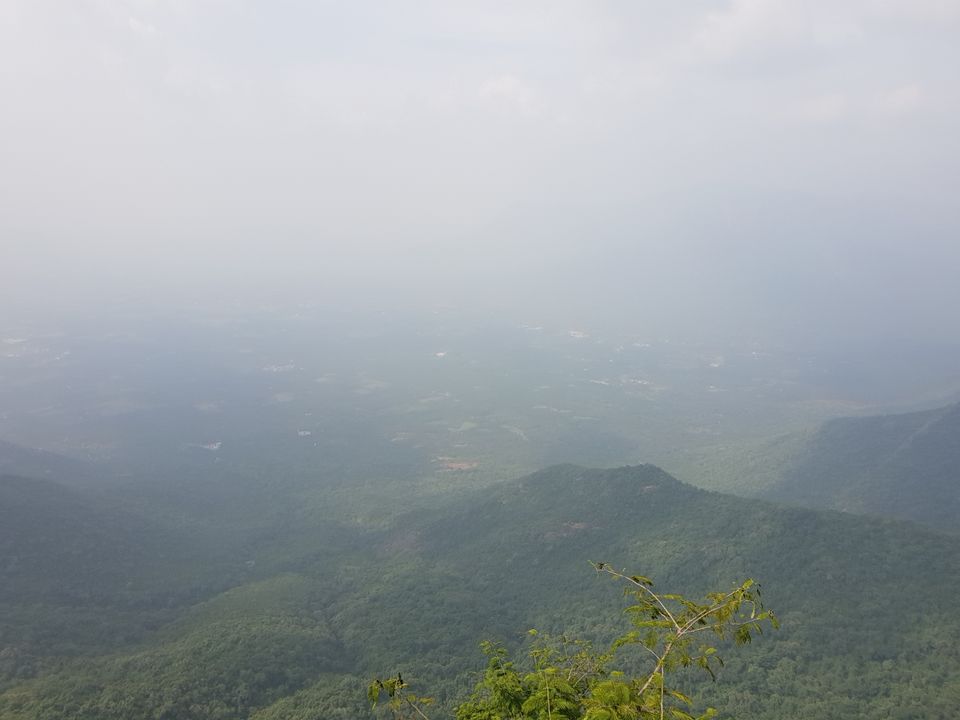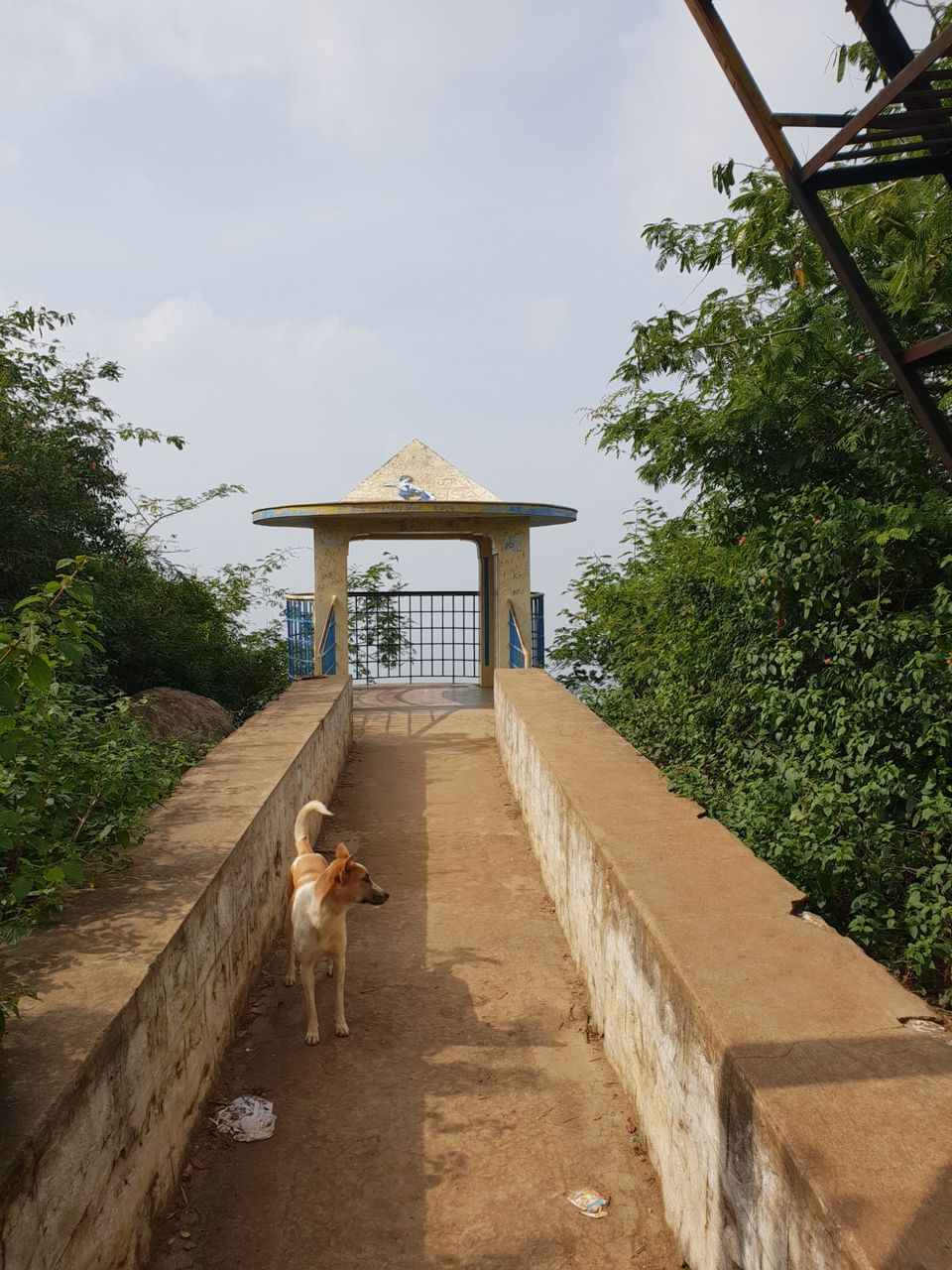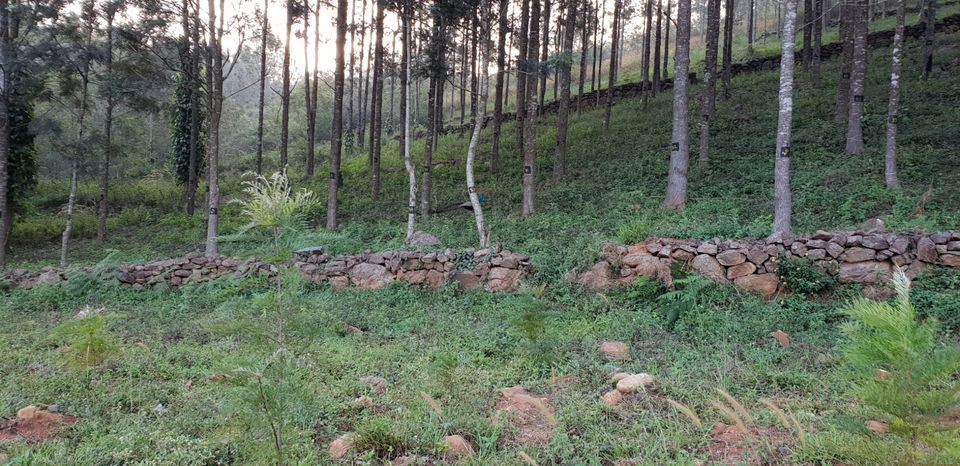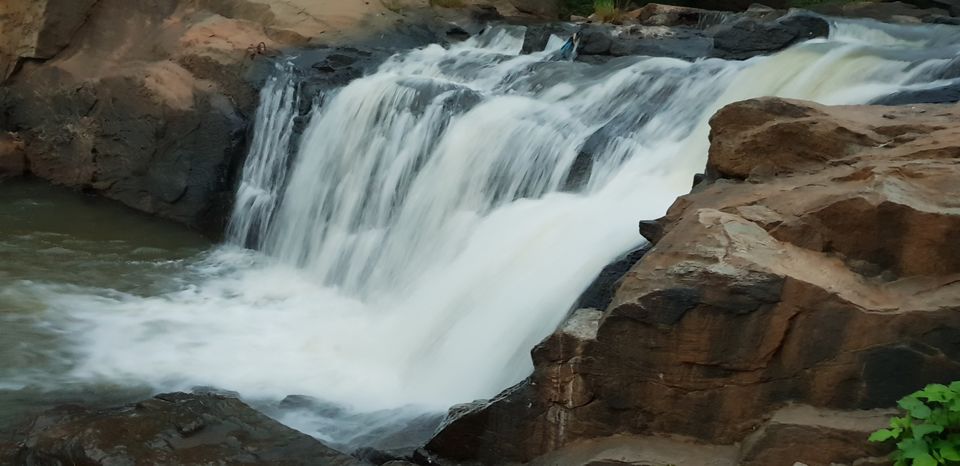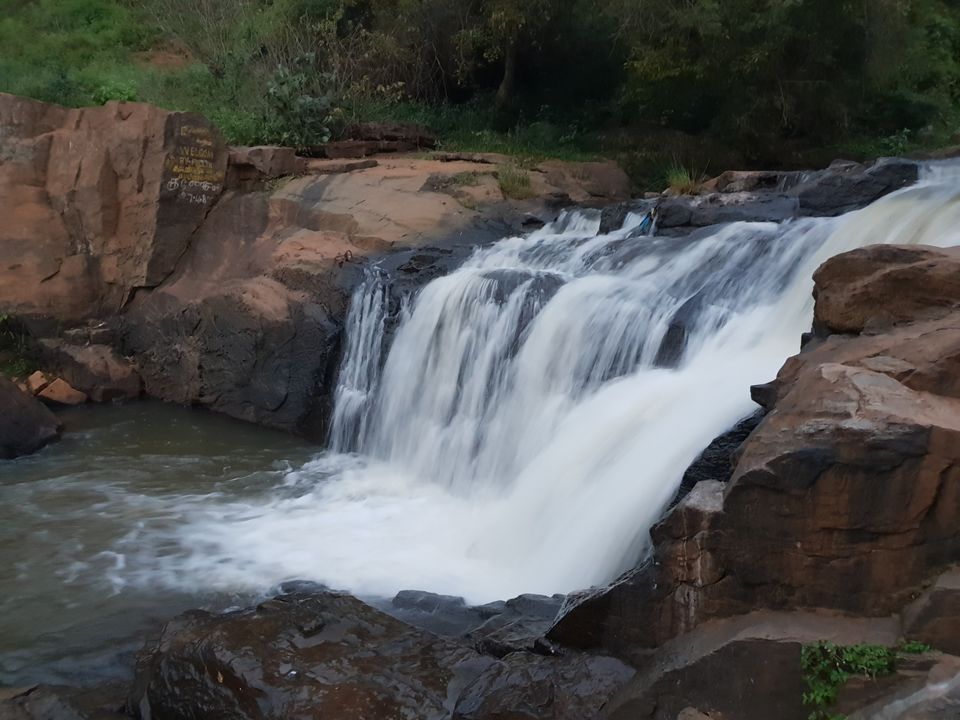 On second day, we went to Agaya Gangai waterfall. It is the best and must visit place in kolli hills. Entry fee of Rs.10 is there for the waterfall. There are approximately 1000 stairs to reach to the waterfall. We need to step down 1000 stairs to reach to the waterfall. The view on one side of the stairs is very beautiful, dense green forest mountains.
After reaching at the bottom, the wonderful waterfall is right infront of us. The waterfall is very huge and has good amount of water. Its allowed to go inside water. There are rope and railings for taking support. The force of the water is huge, u cannot stand under waterfall without support.
After spending some time at the waterfall, we went back to our resort. We took rest for sometime and headed back to Bangalore.
There is a lake, a garden and couple of viewpoints which we missed because of lack of time. It was our 2 days trip. If you plan for 3 days trip, you can cover all the places in kolli hills properly.