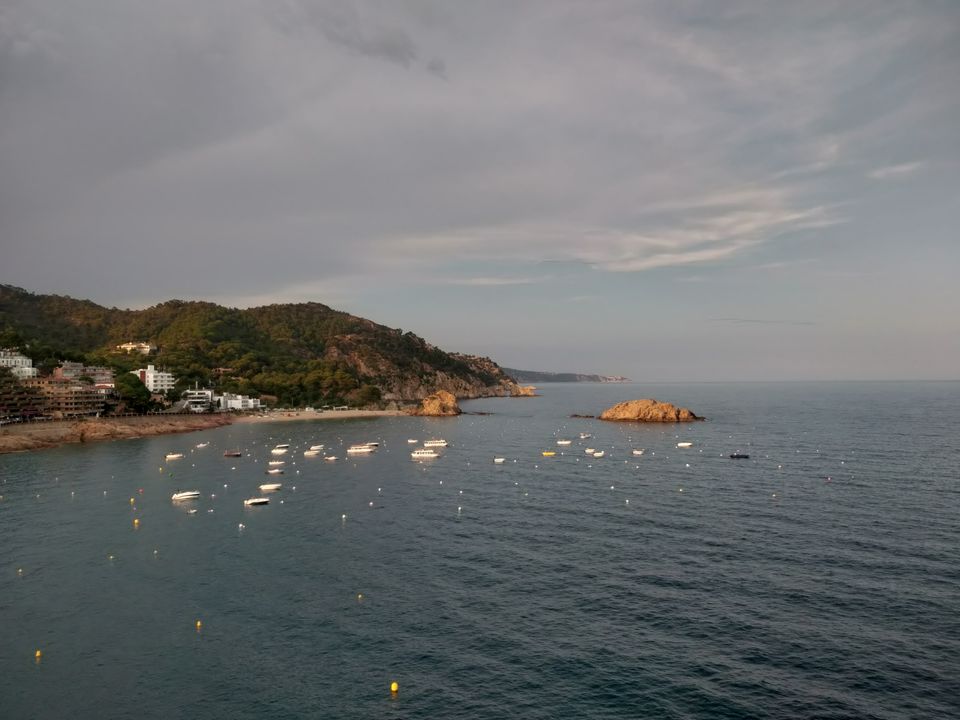 My friends and I managed to avail of RyanAir tickets to Barcelona that were quite inexpensive - 60€ for a round trip. We took the flight from Luxembourg (students have free transportation inside Luxembourg + my university grants free travel for student to and from Luxembourg) and reached Barcelona in a couple of hours, following which we took the night bus from the airport (Aeroport) to the youth hostel we had booked for the night. We were a group of four, looking to travel as inexpensively as possible, so this was the most effective option for us. We stayed at the Ideal Youth Hostel, in a 6-sharing room with two other girls (who were Polish) for the grand price of approximately 20€ a night per head.
We had booked tickets for La Sagrada Familia, and for Park Guell before making our way to Barcelona. Both are very distinctive works by the late artist Antoni Gaudi. Both are also extremely popular tourist spots and therefore need to be booked in advance, as it is difficult or impossible to get in otherwise.
In the morning, we moved to an Airbnb, which was quite lovely and centrally located. We were able to step out and roam around with ease, which is what we did in the morning. Our slot at the Park was at 14:30, so we made our way there, half our party on foot and the other half in public transport.
On the way we also got to see the Arc de Triomf gateway.
And made some small touristy purchases from the vendors lined up there.
Personally, I'm a major fan of walking around a city I'm visiting, to actually breathe in the sights sounds and scent of the place. I feel like there's a whole lot you miss if you're taking a car or a bus (bus tickets are about 2.20€ for a single trip, and 10.60€ for a day pass, other options are also available depending on what suits you best), whereas walking takes you through places that reflect the very heart of a city (but of course, only as long as one is comfortable walking).
Park Guell in itself was a masterful, whimsical work of art, with colours and tiles and mosaics galore, imaginative pillars and structures that were intended to mimic nature in harmony with mankind. The tickets include the price for a shuttle bus to and from a bus stop (Alfons X) in the city.
Much of the park is currently under construction/repairs, but most areas are accessible. It would take roughly 2-3 hours to make one's way through the park at a leisurely pace. The open terrace overlooking the city was one of my favourite parts of the park.
We had our slot at the cathedral right after, around 18:30. After the Park, we grabbed a quick bite to eat at what we hoped was a local place, but to our dismay, it was very very disappointing. The food was cold and stale. We left without much ado for the cathedral. The cathedral is a majestic sight to behold. Colourful and intricate, it's the stuff of imagination. We booked an audio guide, which came as a very convenient handheld device, that took us around the whole cathedral and gave us a detailed look into the artist's interpretations and imaginings.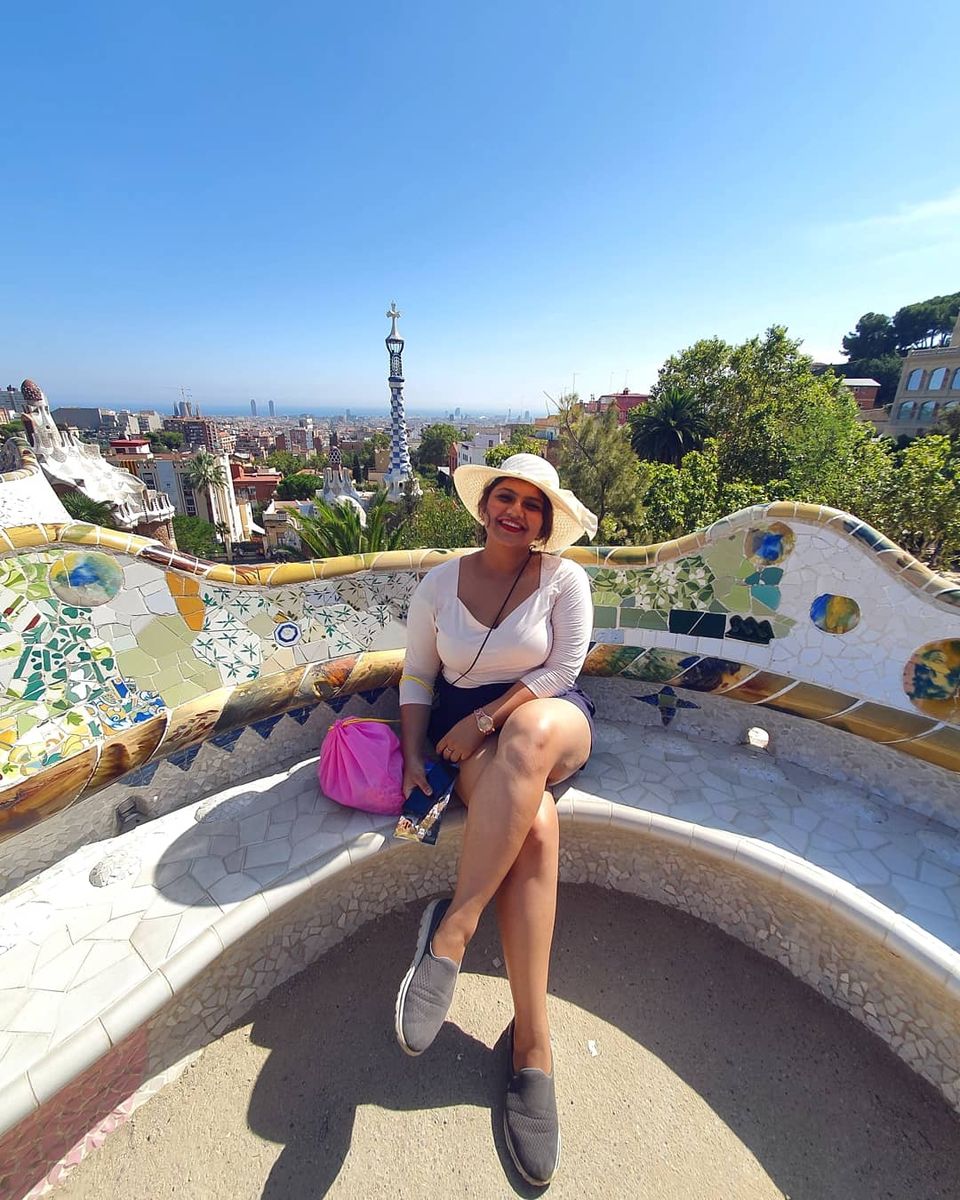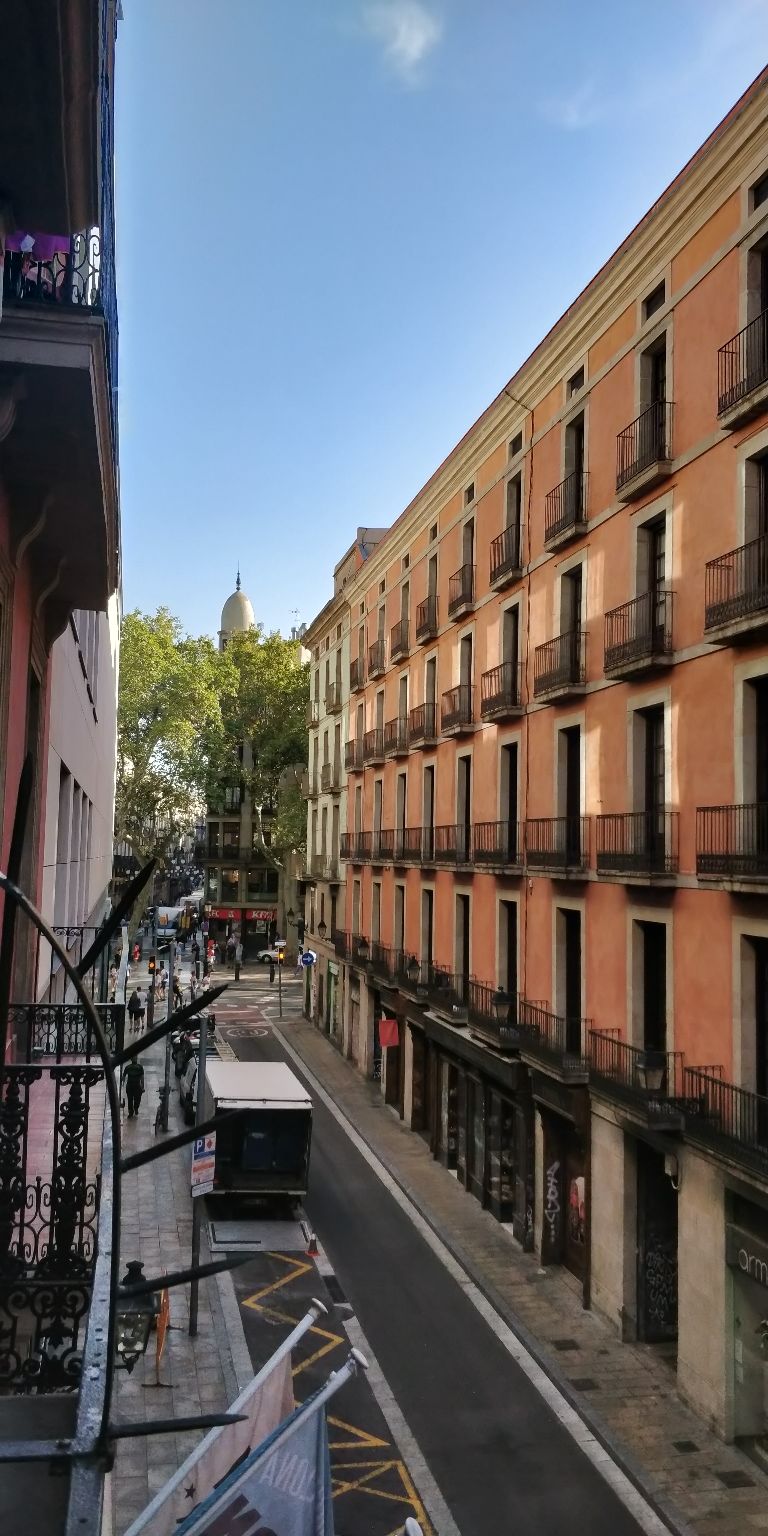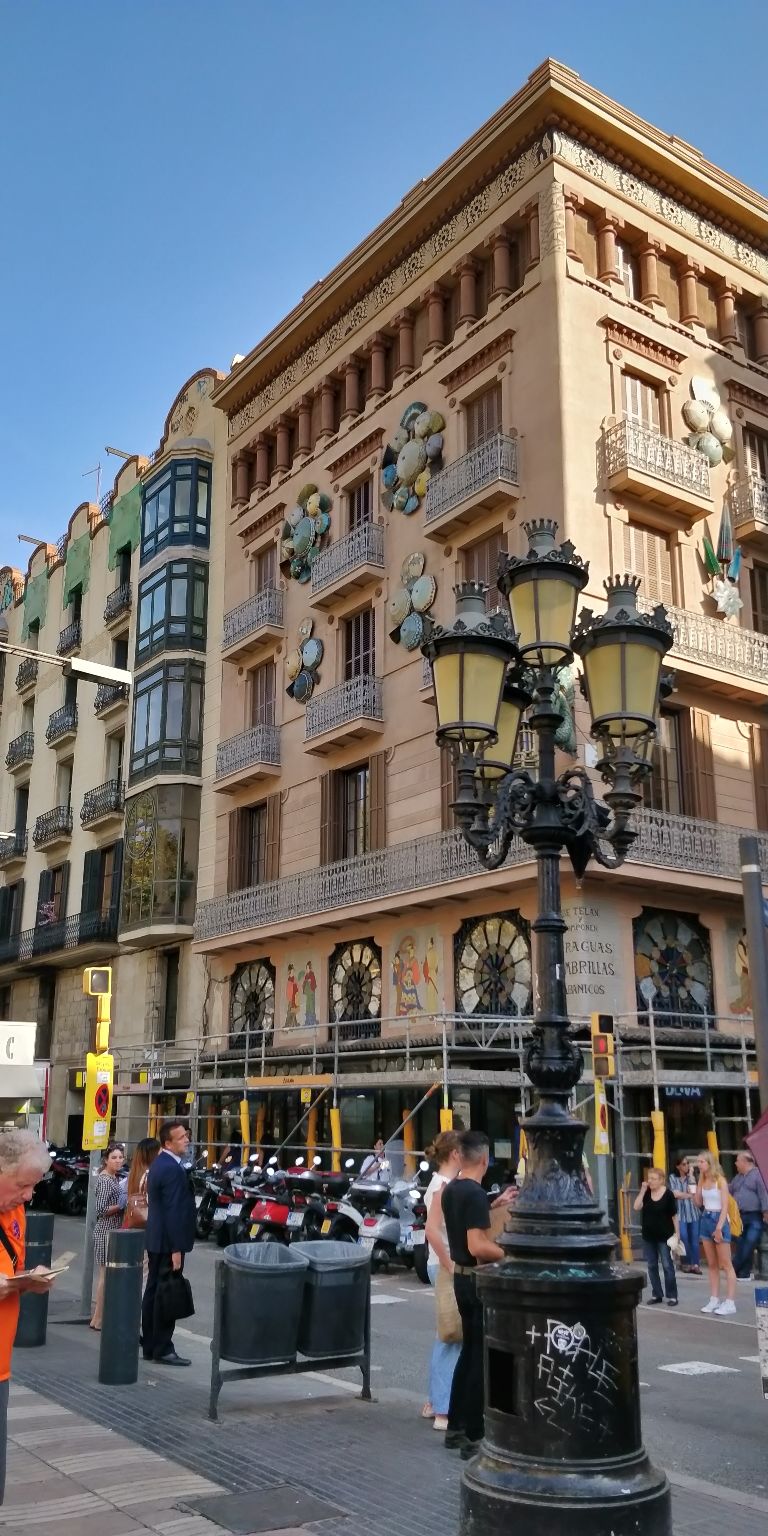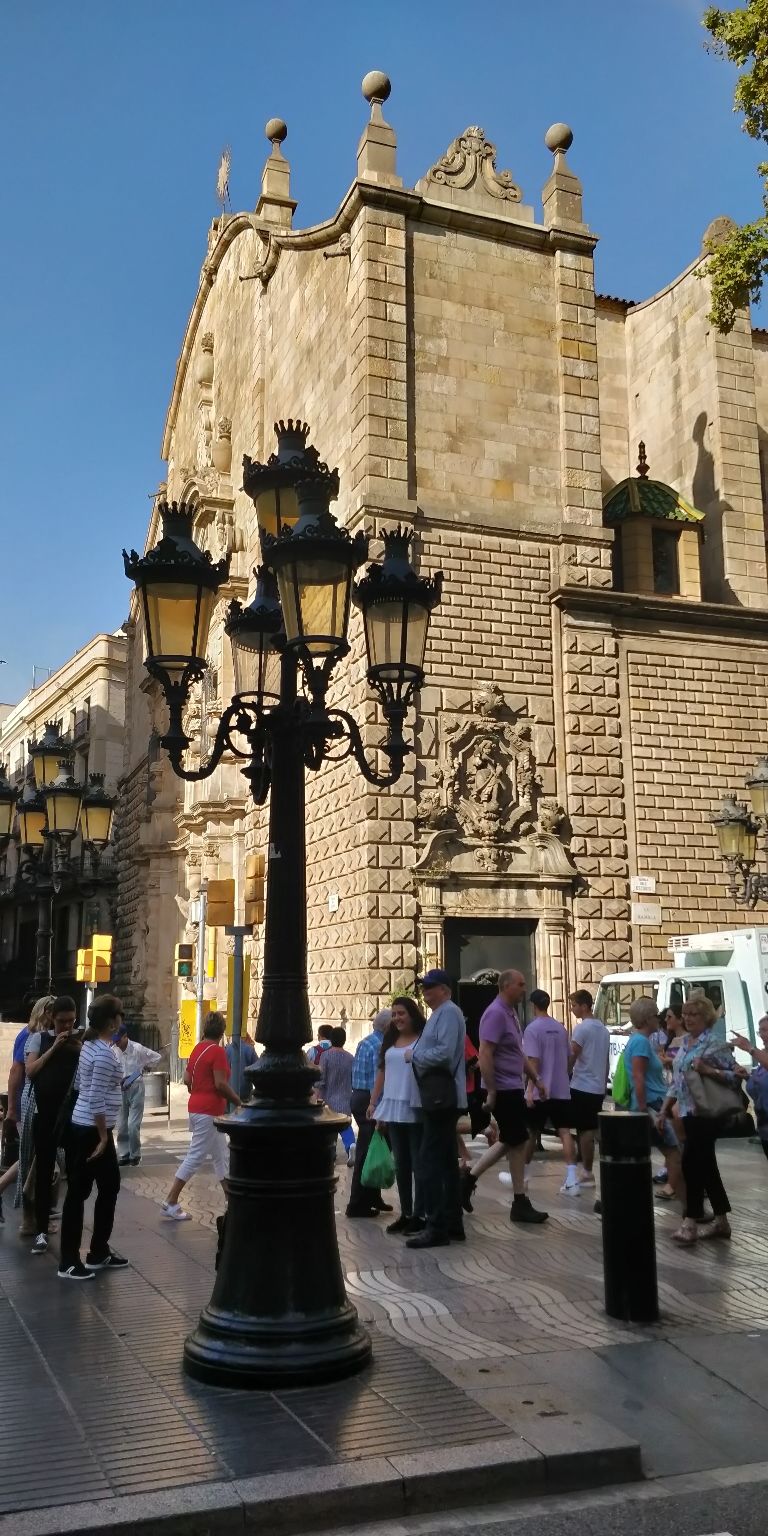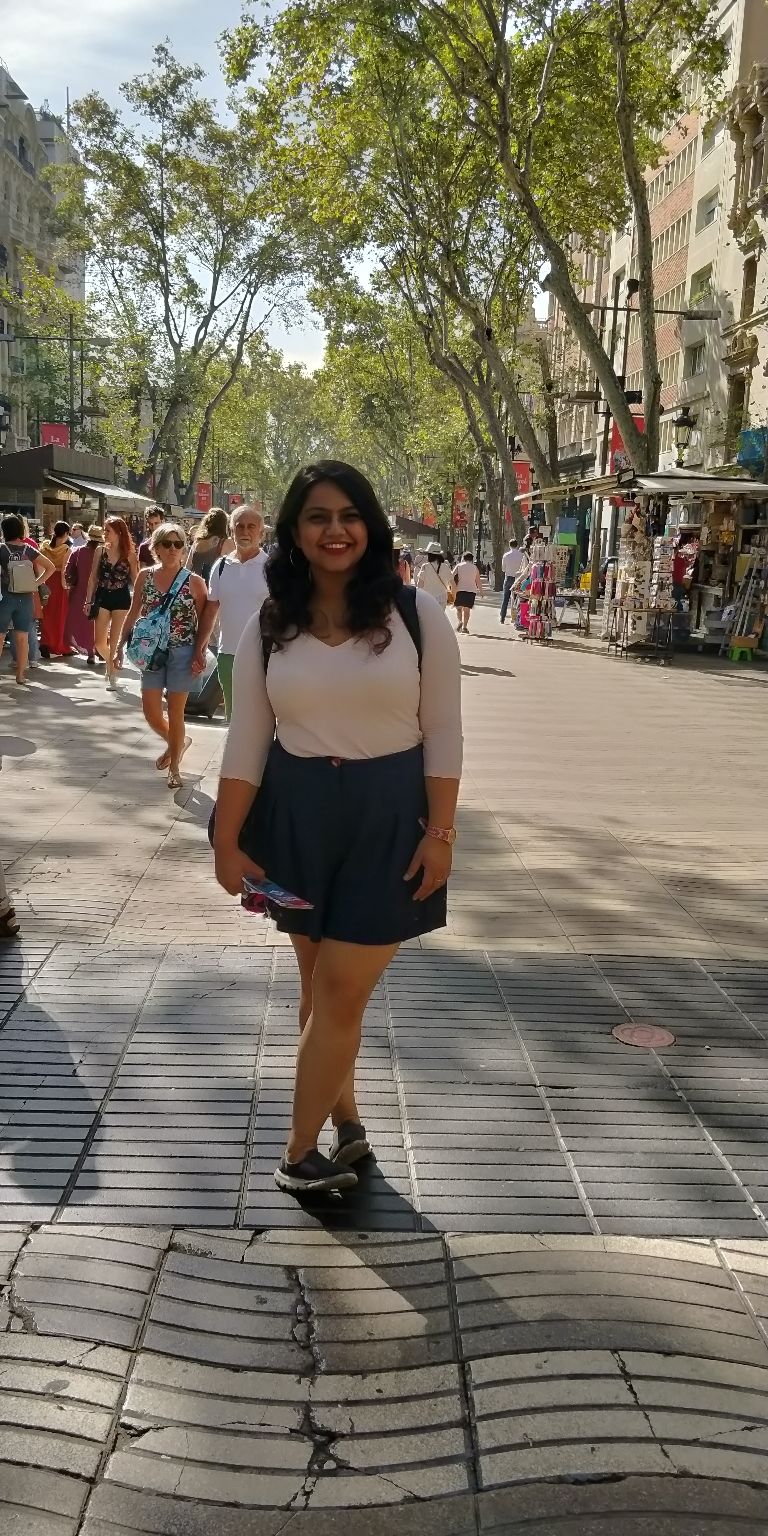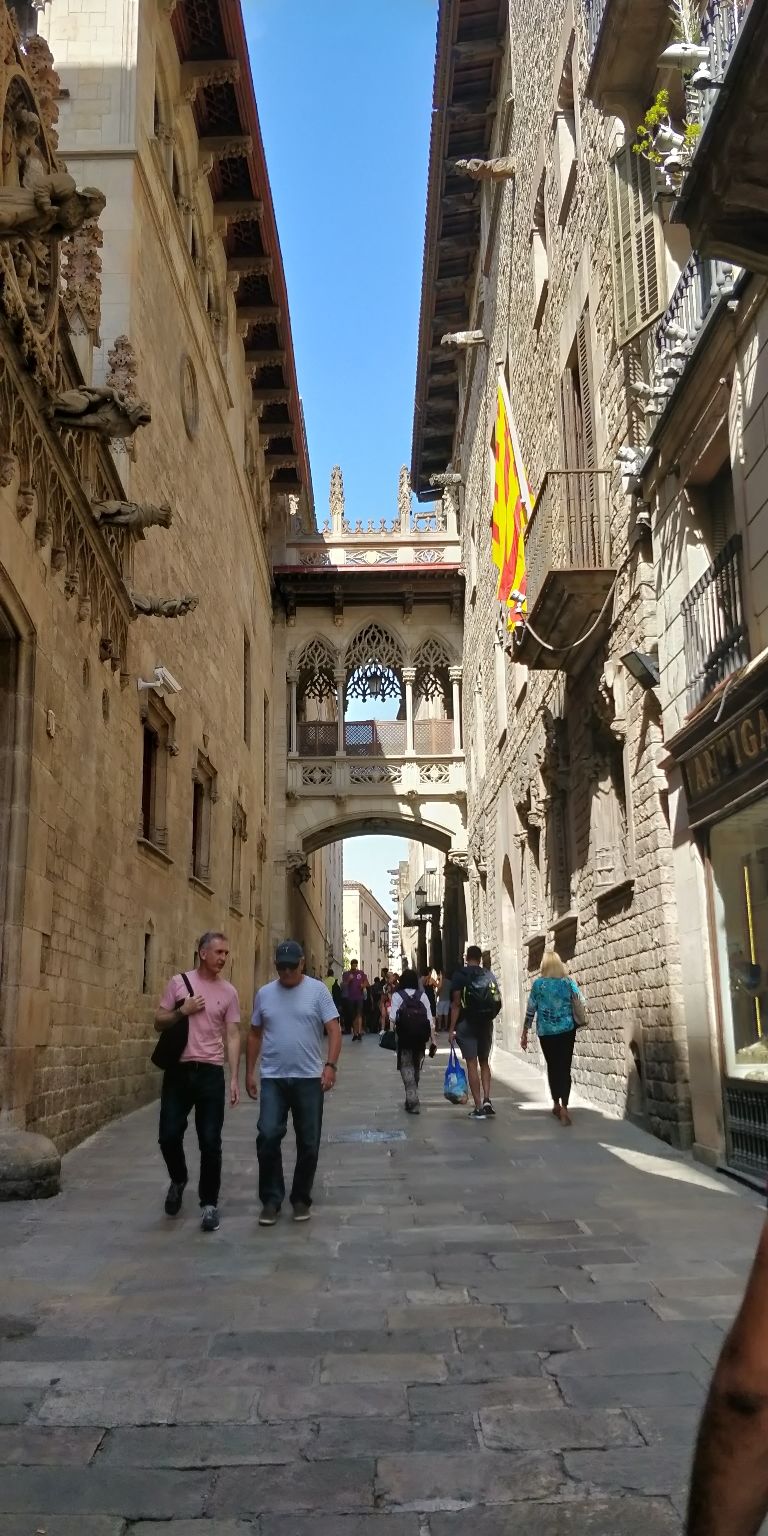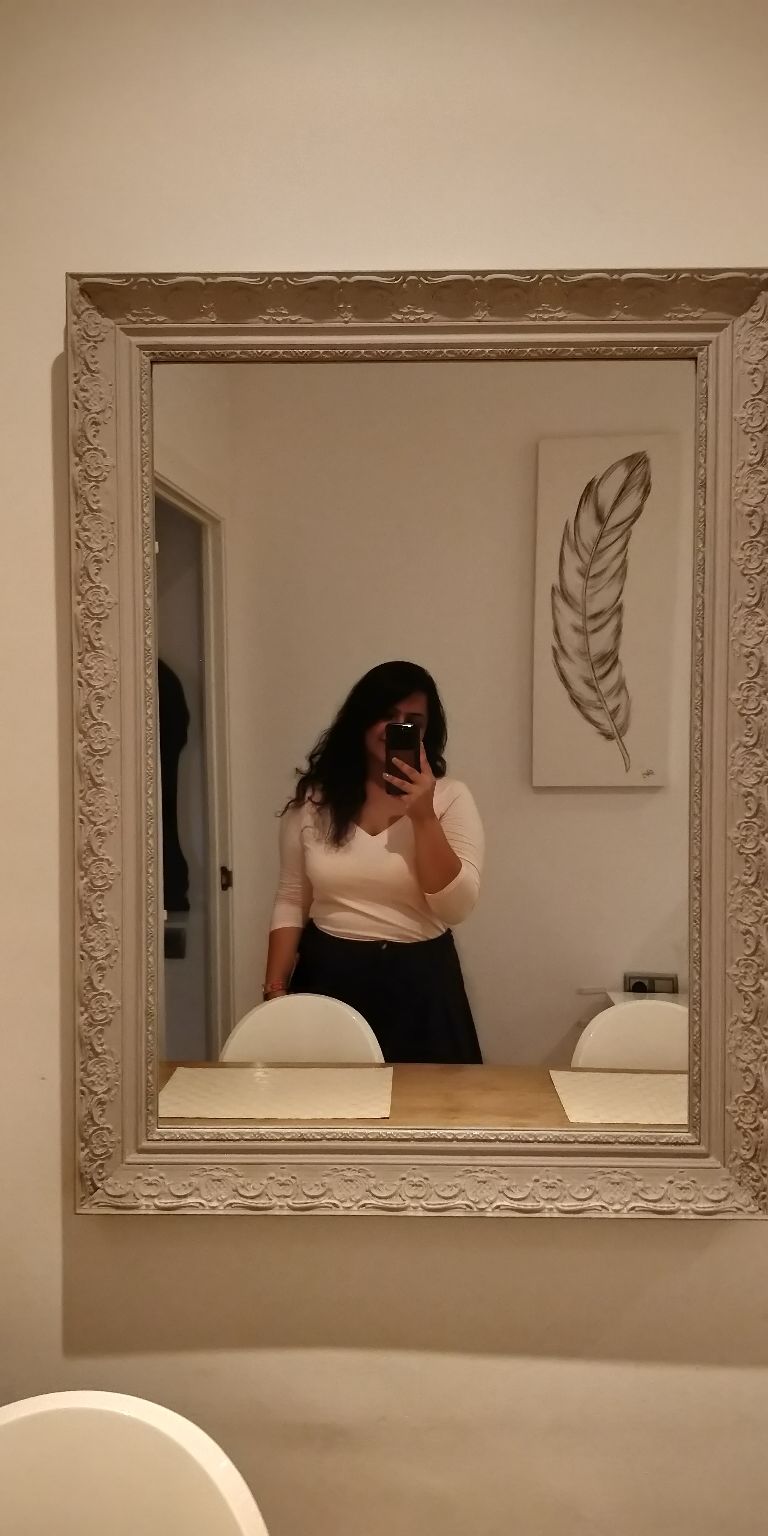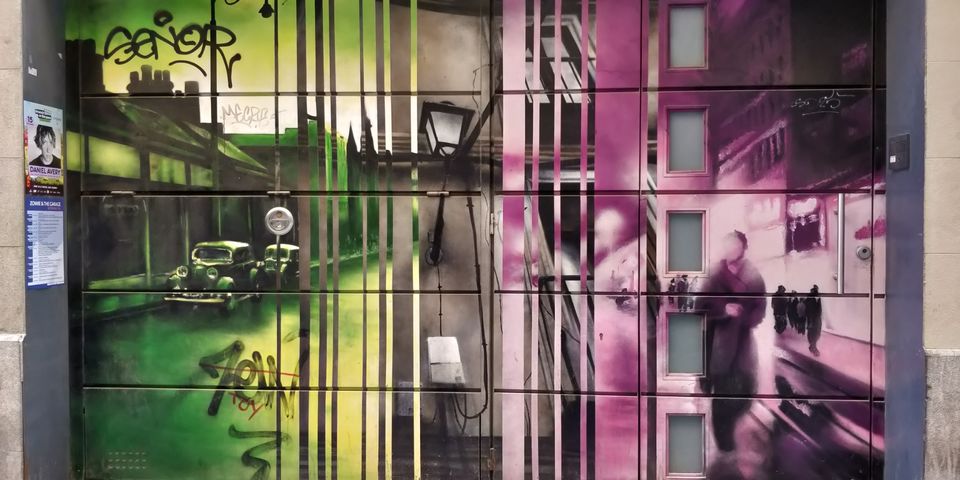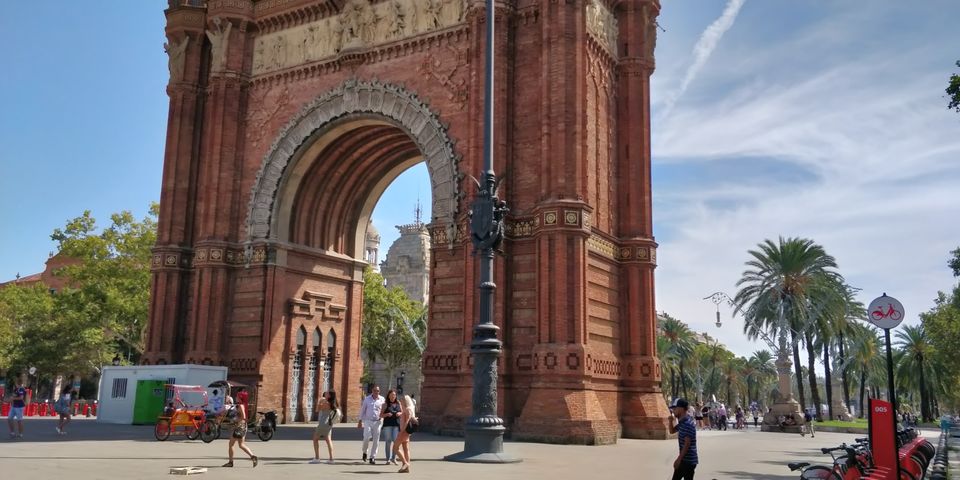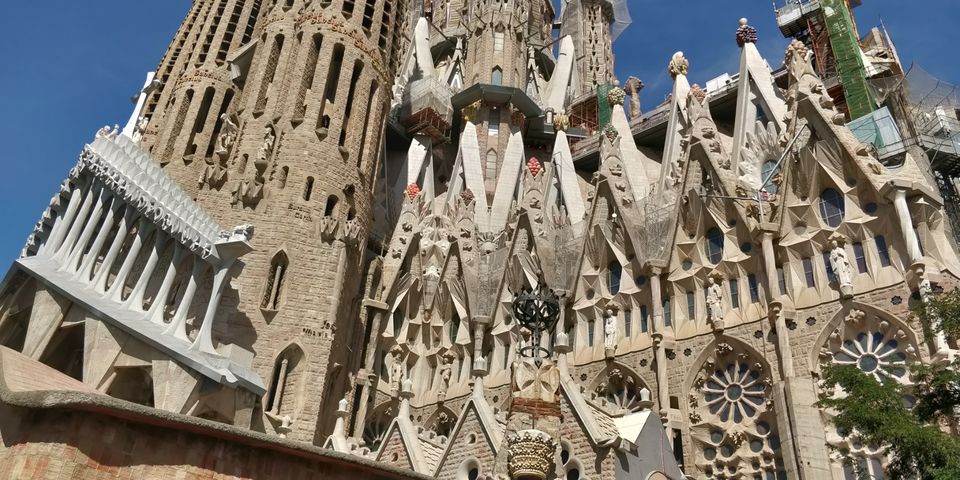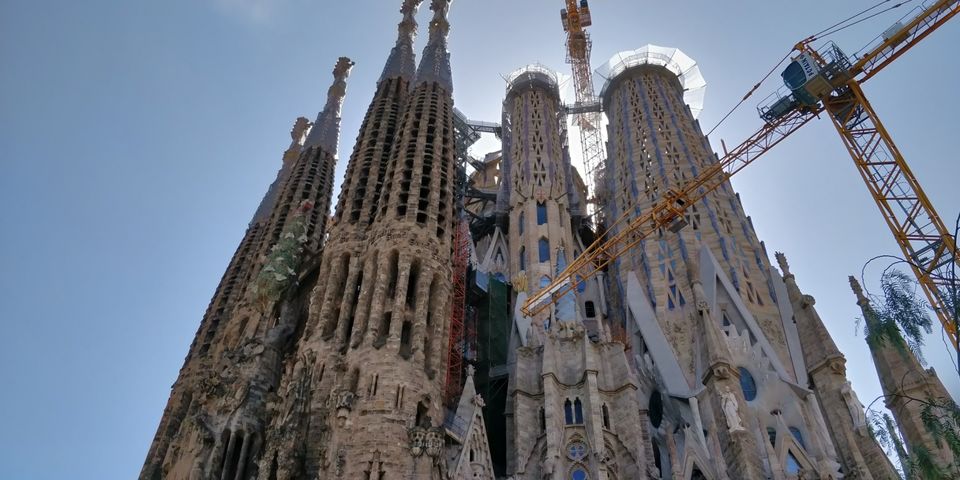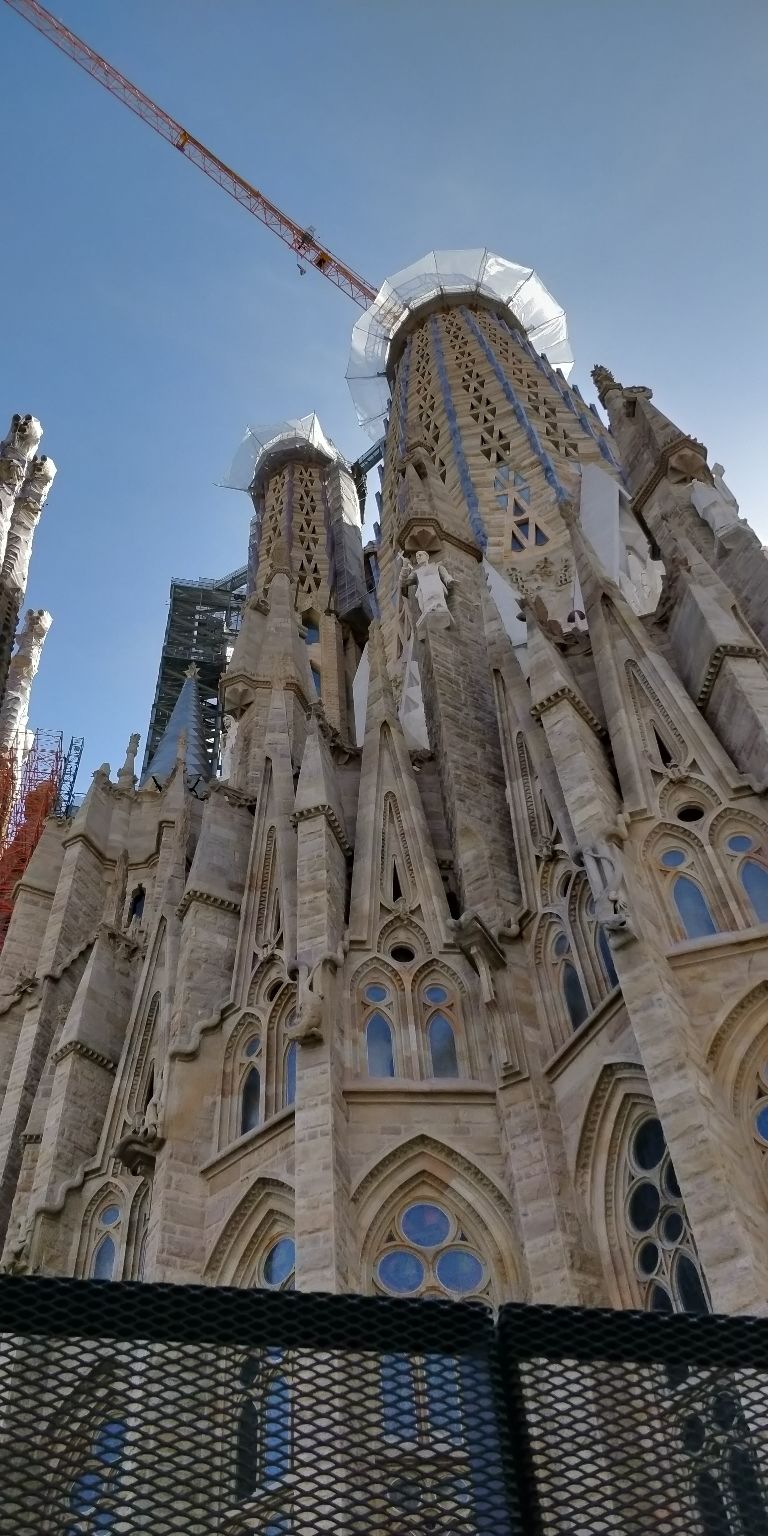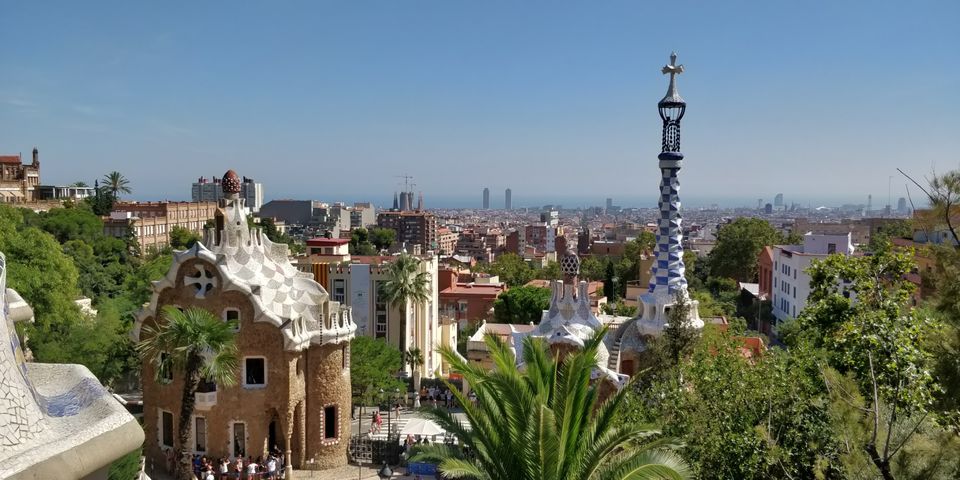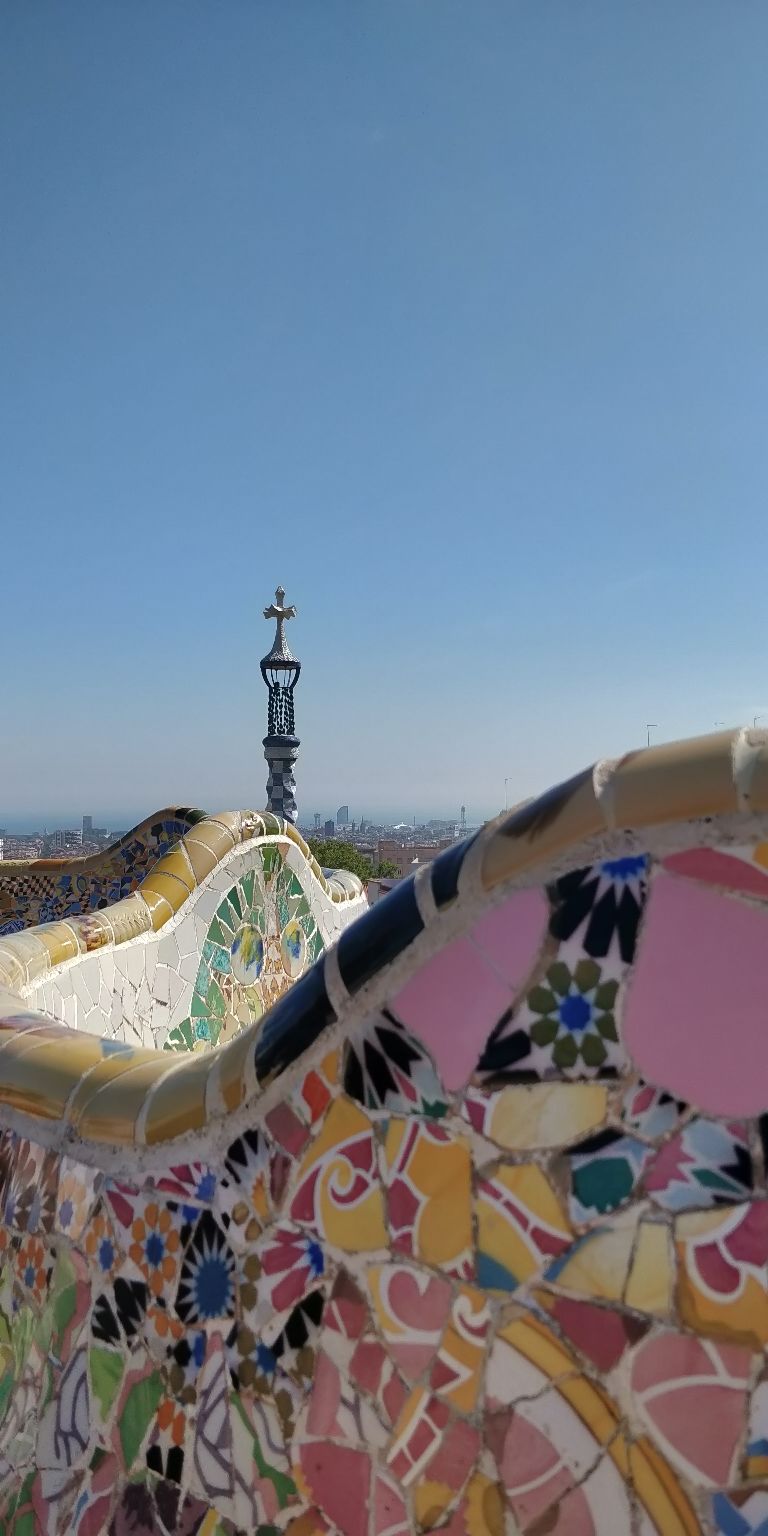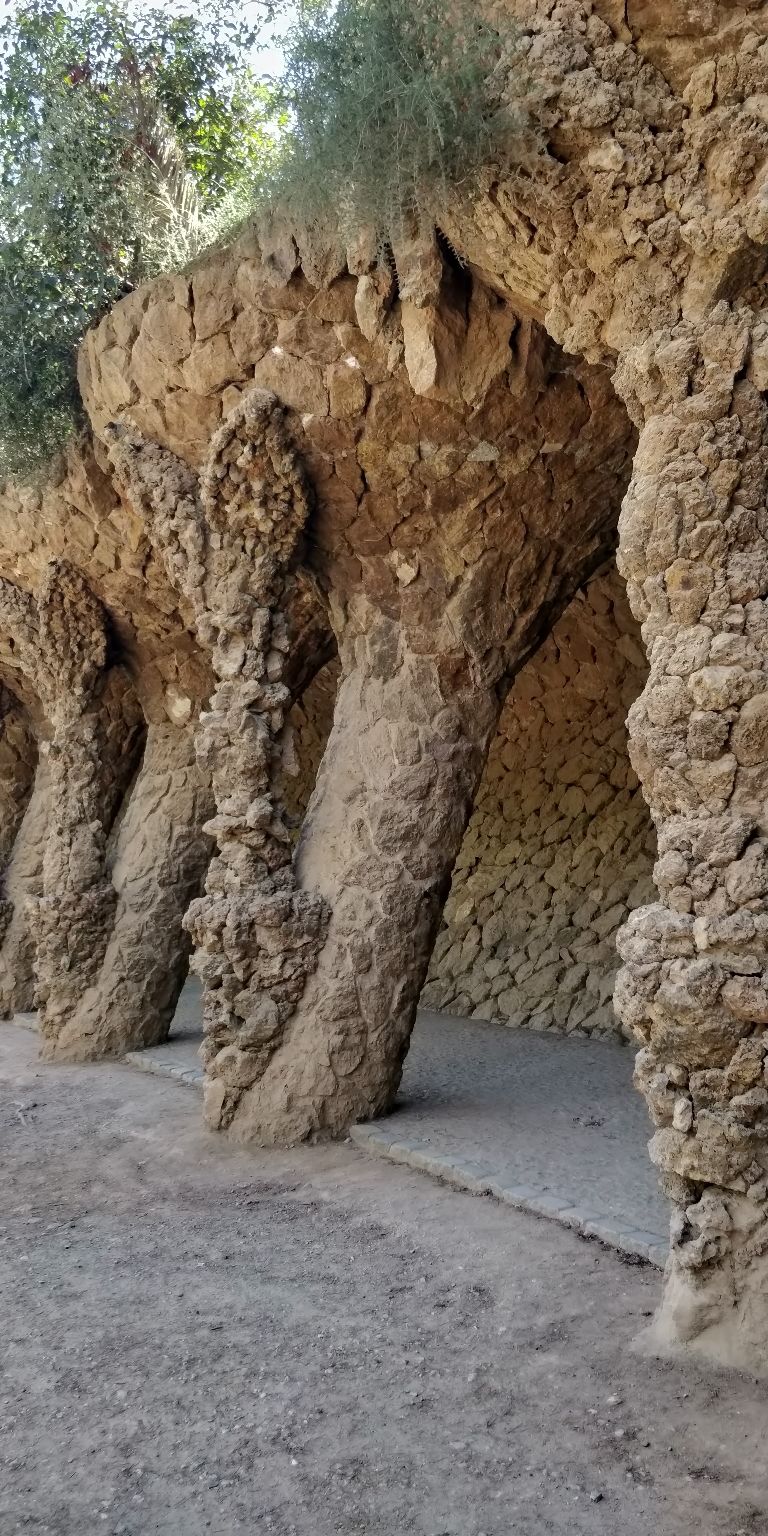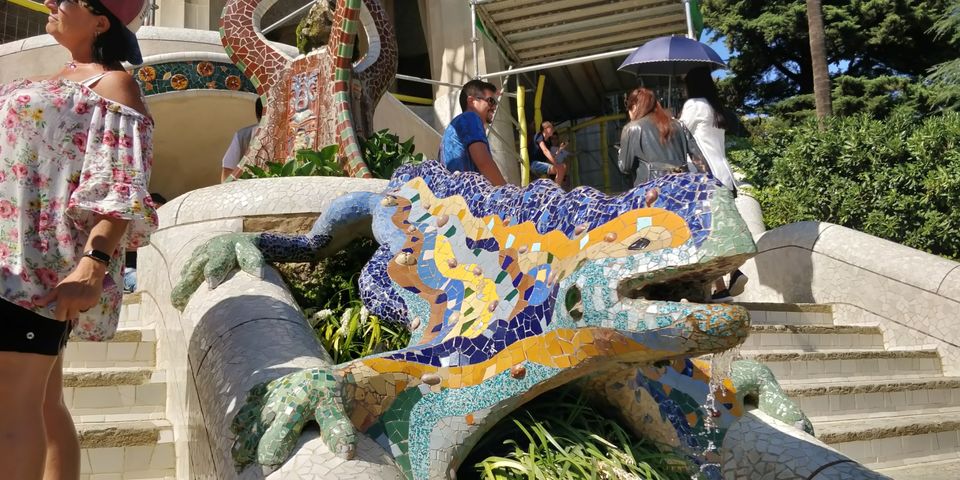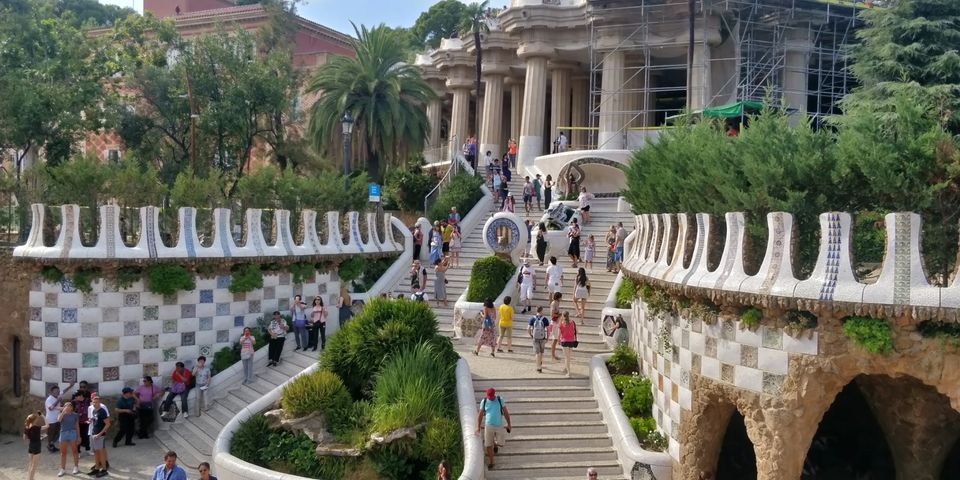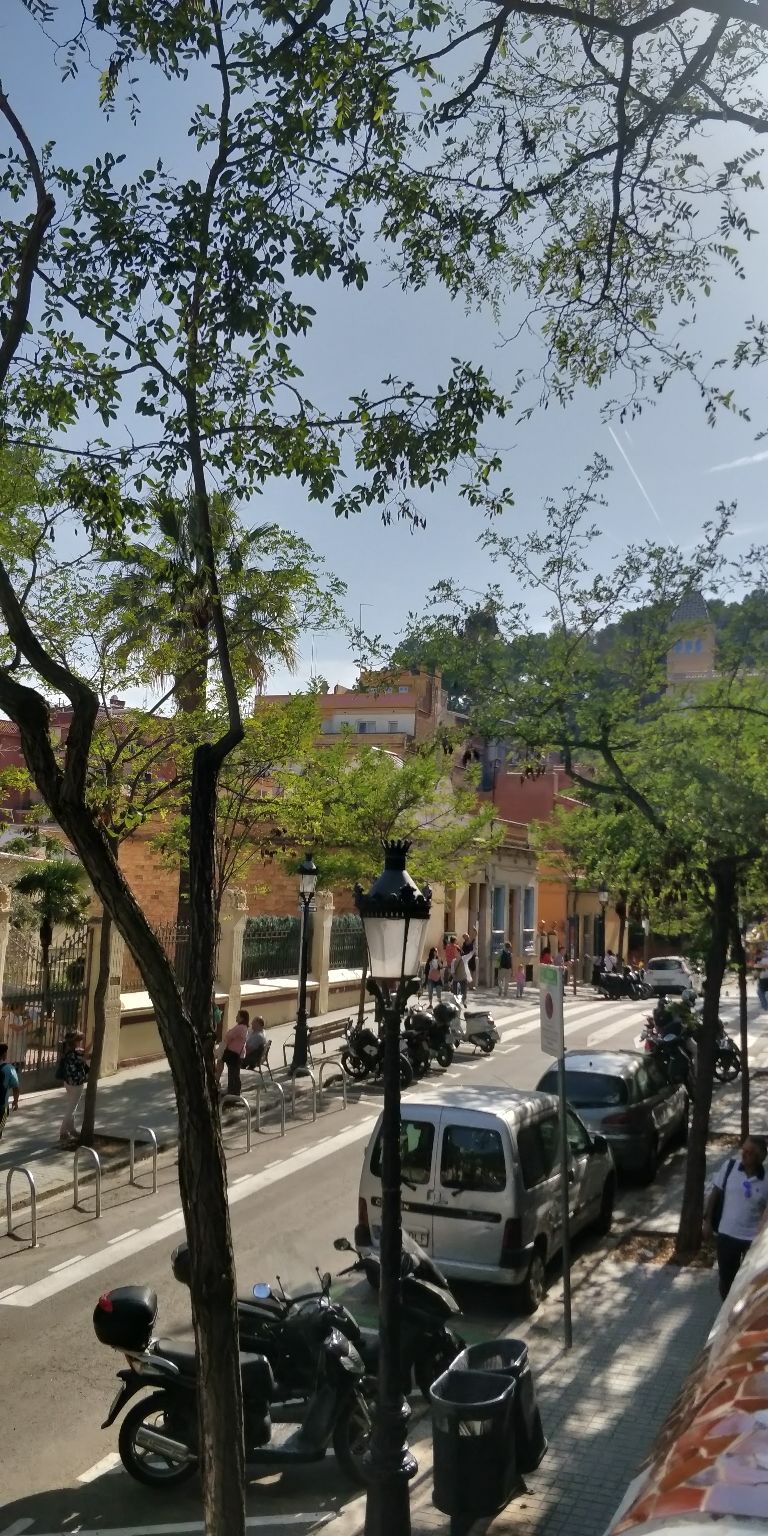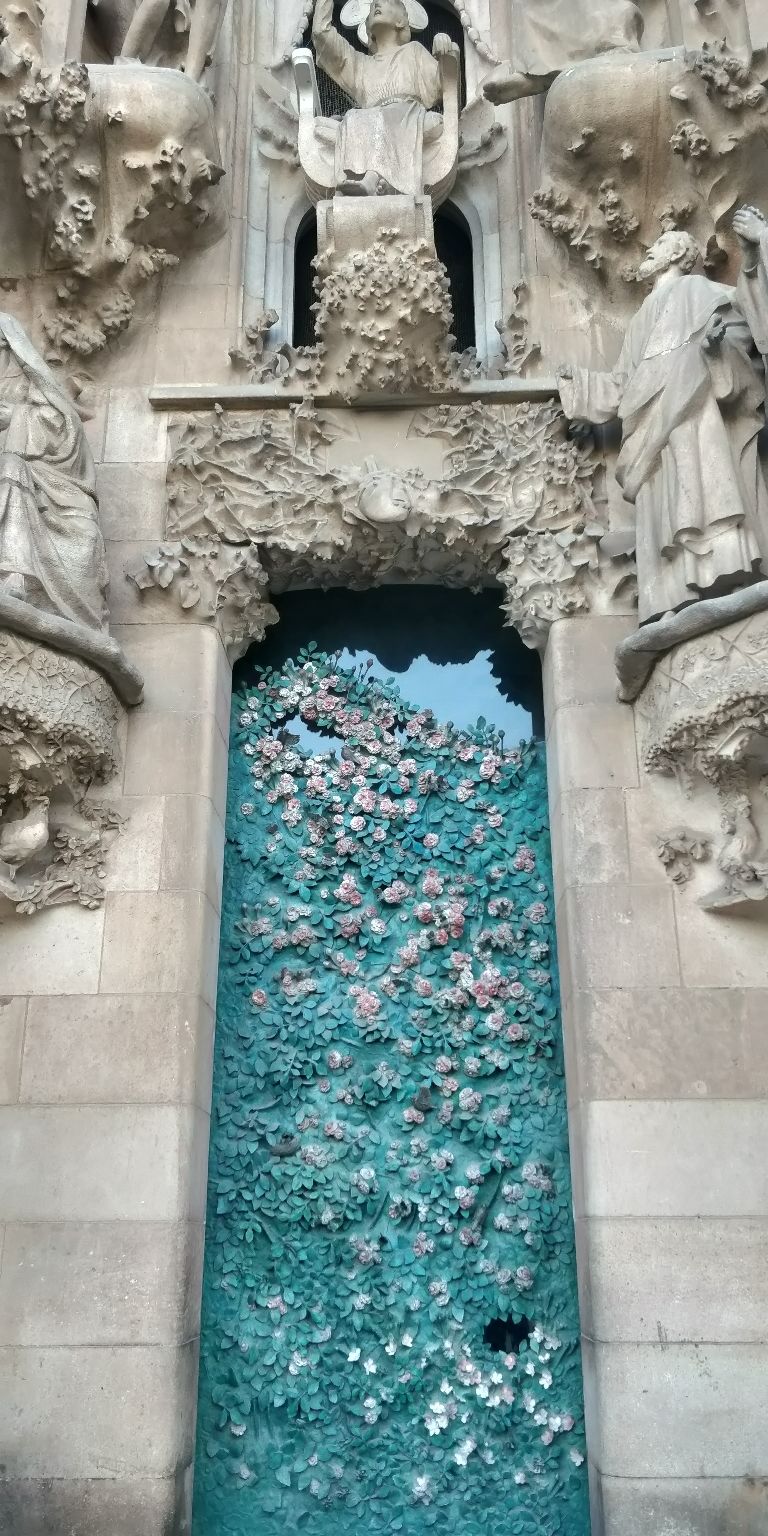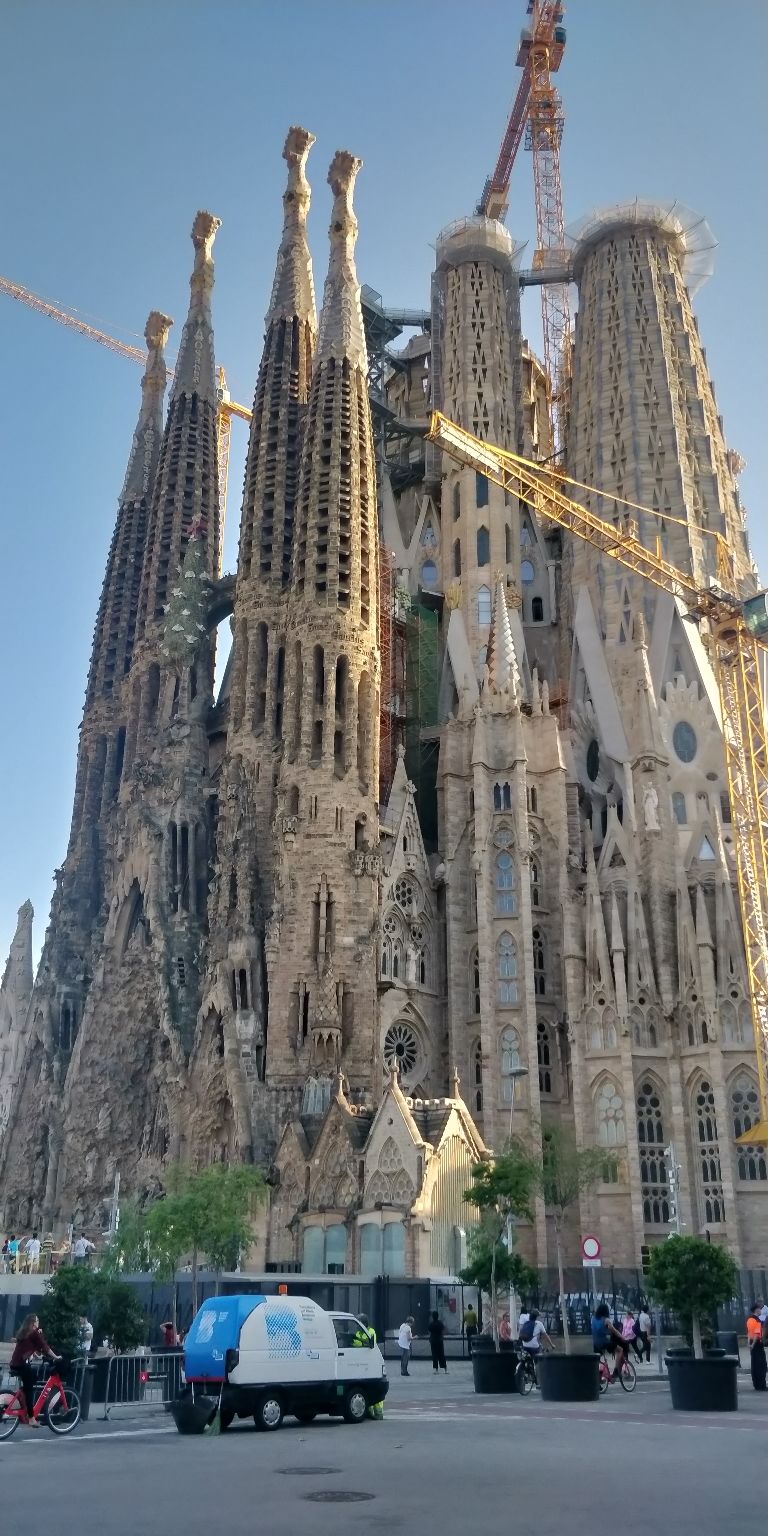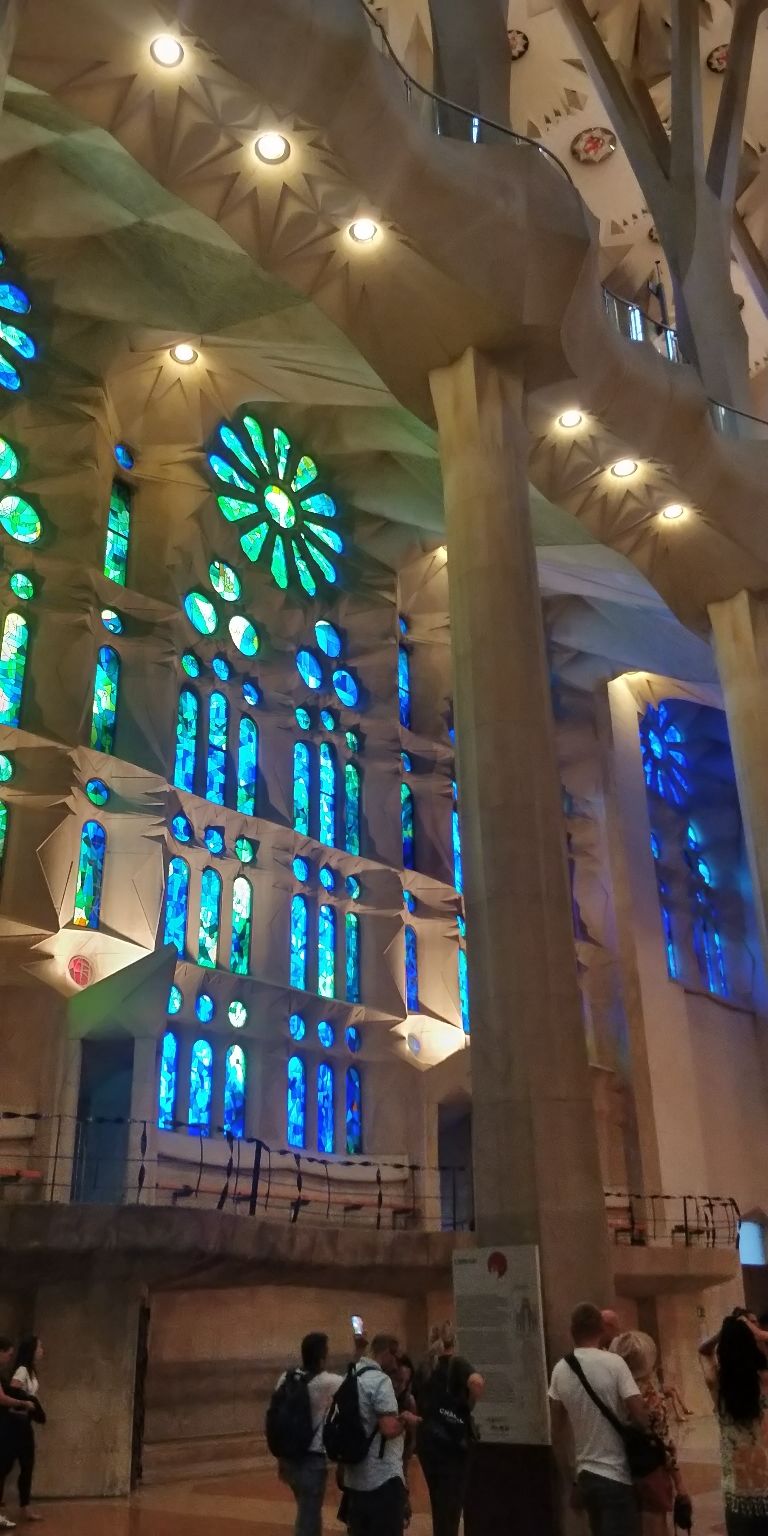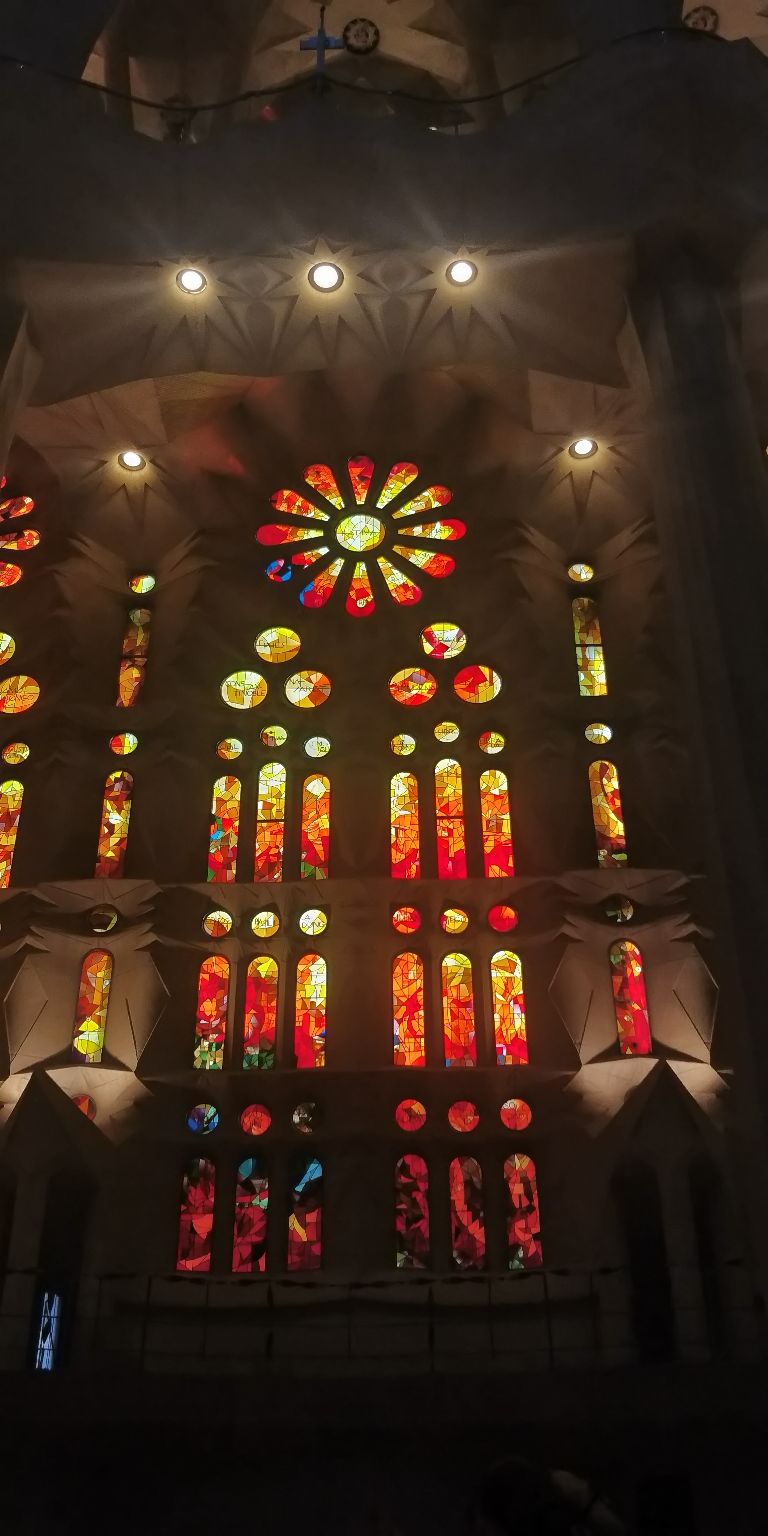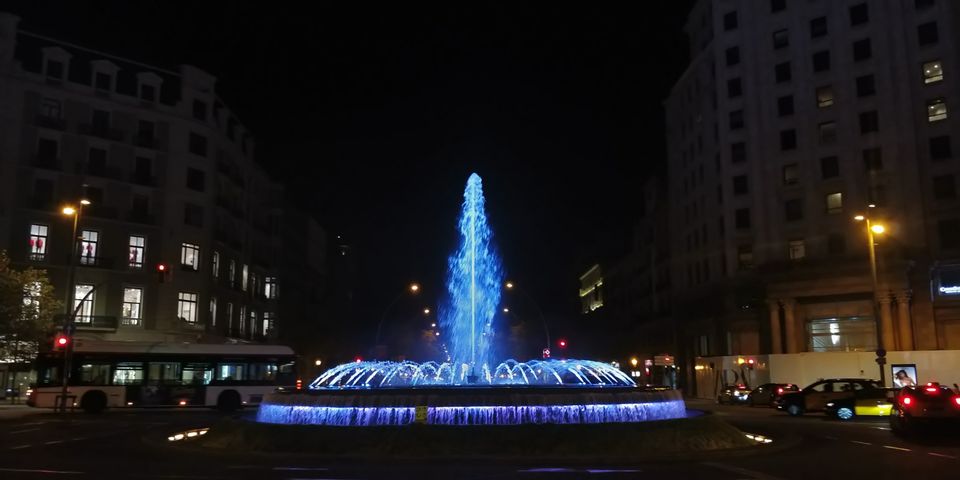 Today, most of our group elected to take the hop-on-hop-off tour bus. The tour bus cost 34€ and allowed passengers to easily reach all major tourist destinations within the city.
I elected to walk, and I chalked a simple path for myself.
I started by visiting the Barcelona Cathedral, also by Gaudi, but of a completely different type than the Sagrada Familia. This cathedral is entirely golden and gilded on the inside, but has wide open spaces, plants and geese in the central courtyard. It's a cathedral of contrasts! But to enter, one must ensure their shoulders and legs are not bare. At the entrance there are pieces of cloth available for borrowing in case you are not appropriately prepared for visiting this particular church.
After this I visited the Mercat Santa- Caterina. This is an enclosed marketplace where just about everything is available along the lines of local food.
I visited the Gothic Quarters, of which the most recognisable remnant is the delicately filigreed balcony. I walked past the Ajuntament, on to Placa de Catalunya. On the way lie the Musee de Musique Catalunya (it provides a one hour guided tour in slots, and is open for self-guided tours in the early morning from 8-10, I recommend visiting because the inside of the museum is elegant and colourful), the Theater Coliseum, La Ramblas (a major shopping destination and a must-visit for lovers of high street fashion), and the Parc de la Ciutadella (in the center of the park is a lake with an intricate sculpture that is worth seeing).
Casa Mila and Casa Btillo are not far from La Ramblas, and are within walking distance of each other. The two are of very different kinds, but I didn't visit inside, I just took a look from the outside.
I had lunch at a tapas bar by the side of the street and quite enjoyed it!
I then visited Placa de Catalunya, the industrial part of the city, from where I was able to get a 360° view of the city from the top for the grand sum of 1€. There is also a mall called Arena here which houses a lot of brands and most importantly, has both local and fast food available.
Walking out and across, one reaches the bottom of the climb up the National Art Museum of Catalonia. From here, one can either climb up the centrally located stairs, or take the escalators slightly off to the side, and reach almost the top. At each level you will find amazing views and the gorgeous step-fountain, which makes for a beautiful background for pictures.
The Art Museum in itself is a masterpiece. It is definitely worth a visit if you've made the climb up. Walking left and onwards, it is possible to arrive at Fundacio Joan Miro, a display of all of Joan Miro's art. Personally, I didn't enjoy the museum as much as I hoped to. His art is very modernesque, and there's a section devoted to his anti-art, and it was not to my liking, but perhaps others will enjoy it. However there is a small display of the work done on the Sagrada Familia by the three artists together, and this I quite enjoyed.
Walking further on, one can reach the fountain at MontJuic, but one should check beforehand the timings. It is generally open in the evenings around and has a light show around 20:30, which is quite a pleasure to watch.
After this, I intended to head to the beach, but to get to the nearest bus stop for a bus to the beach, it was a long walk from there, most of it downhill. Somewhere in the middle of that path was Career de Blai, the famous tapas street, which extended on both sides of the path, and it was easy to see why it is so famous! It had all kinds of varieties and all sorts of prices for tapas, in the same lane. It is a must-visit, for anyone wishing to try tapas.
The bus journey to the beach from there was about 20 mins, but I had a bus to catch for Tossa de Mar in Costa Brava and had to skip the beach in favour of the train station.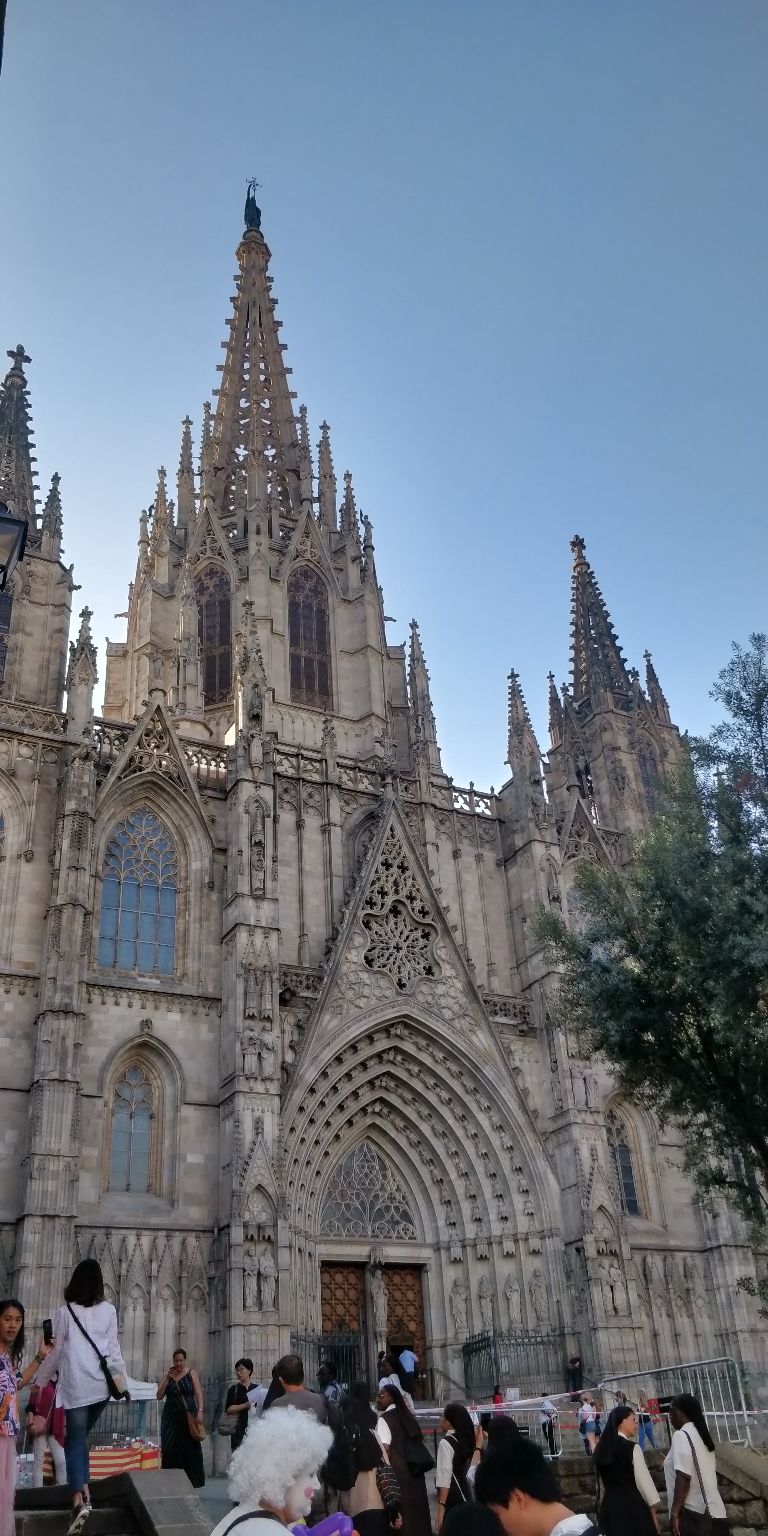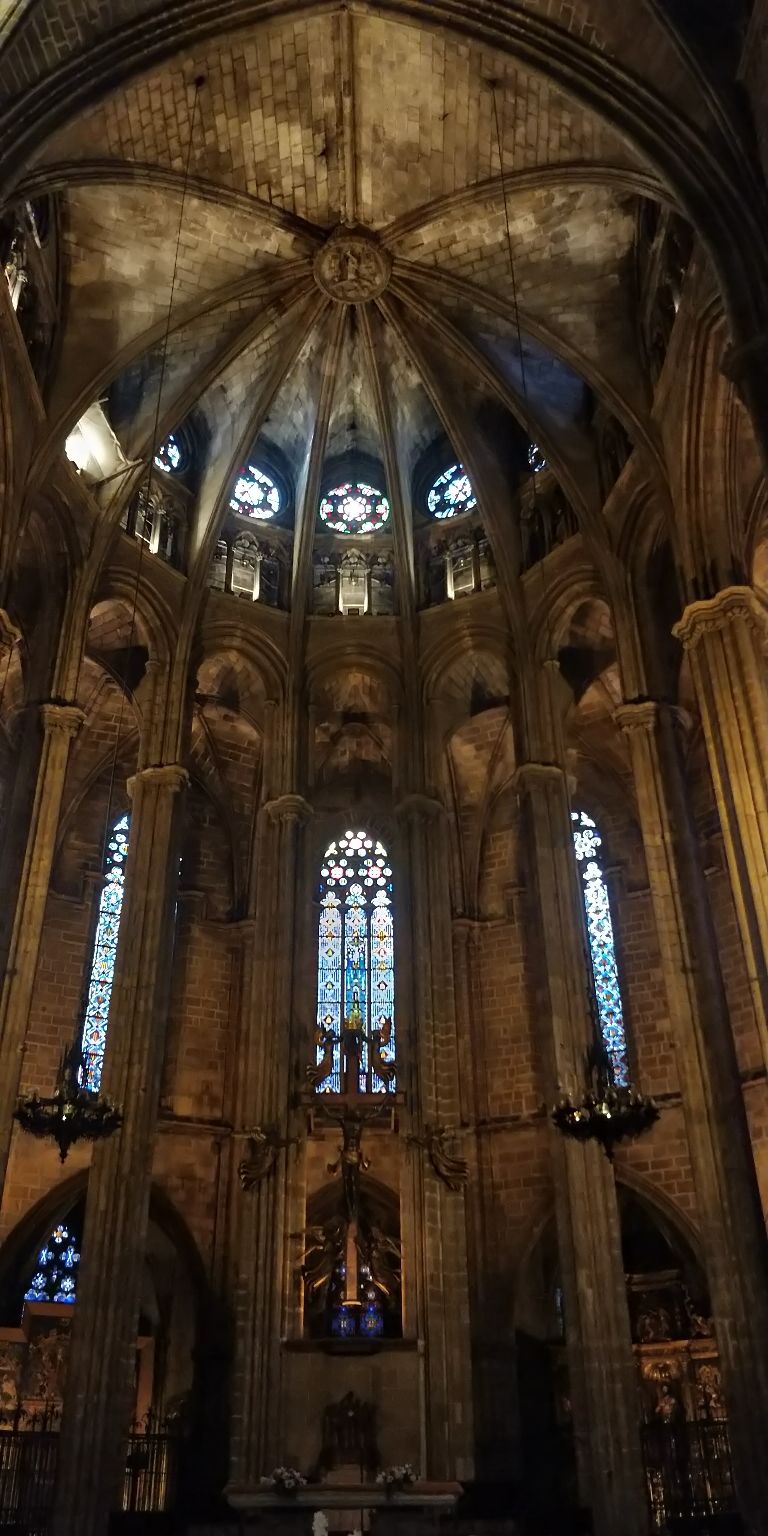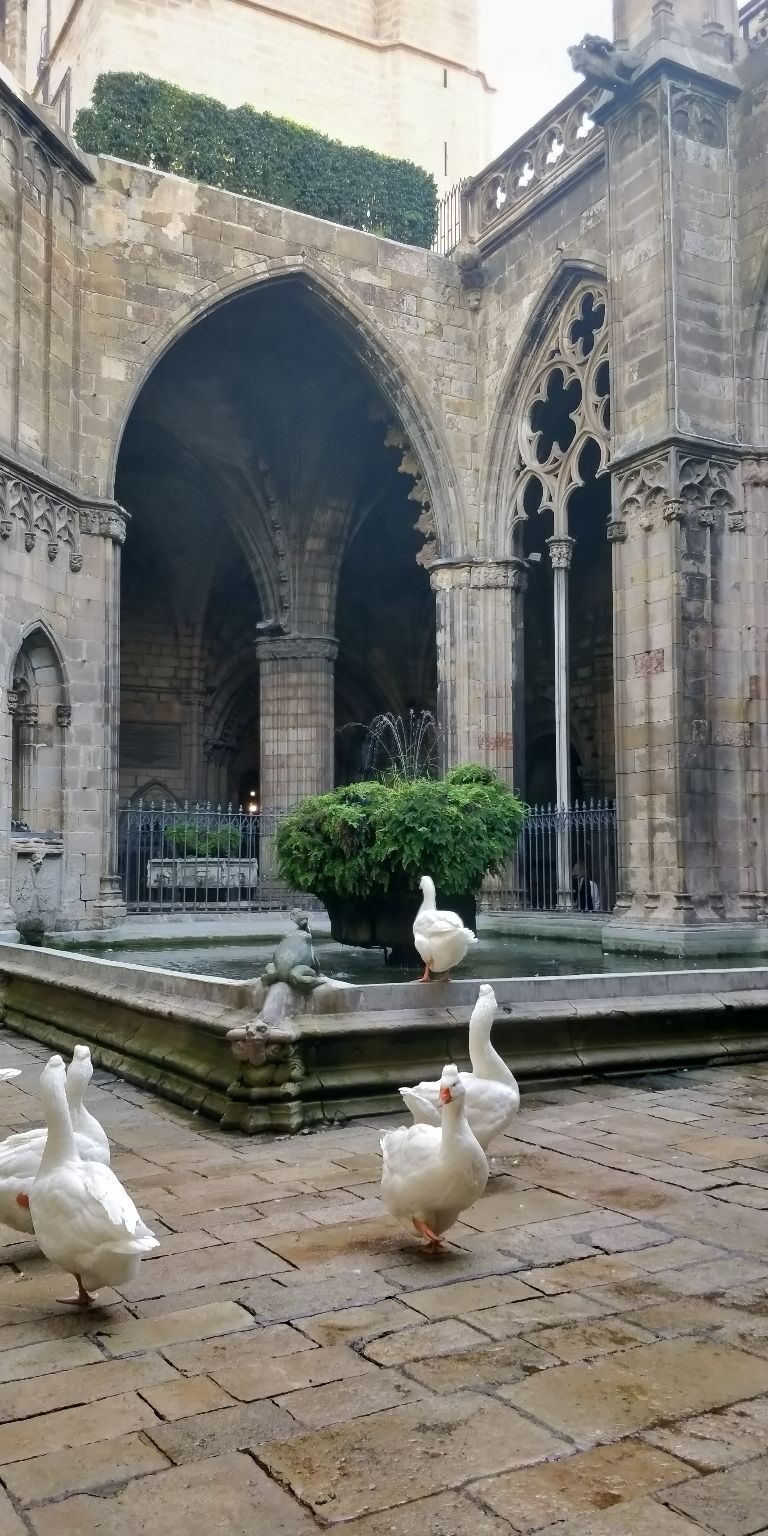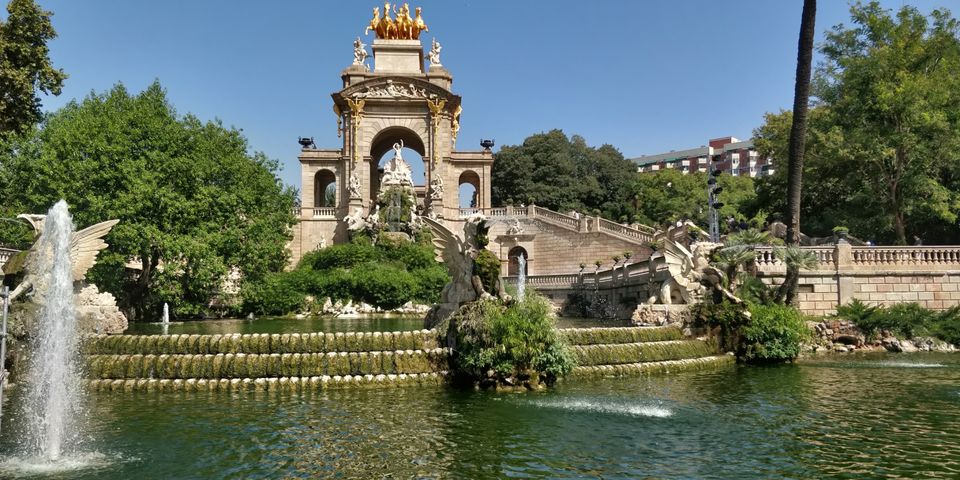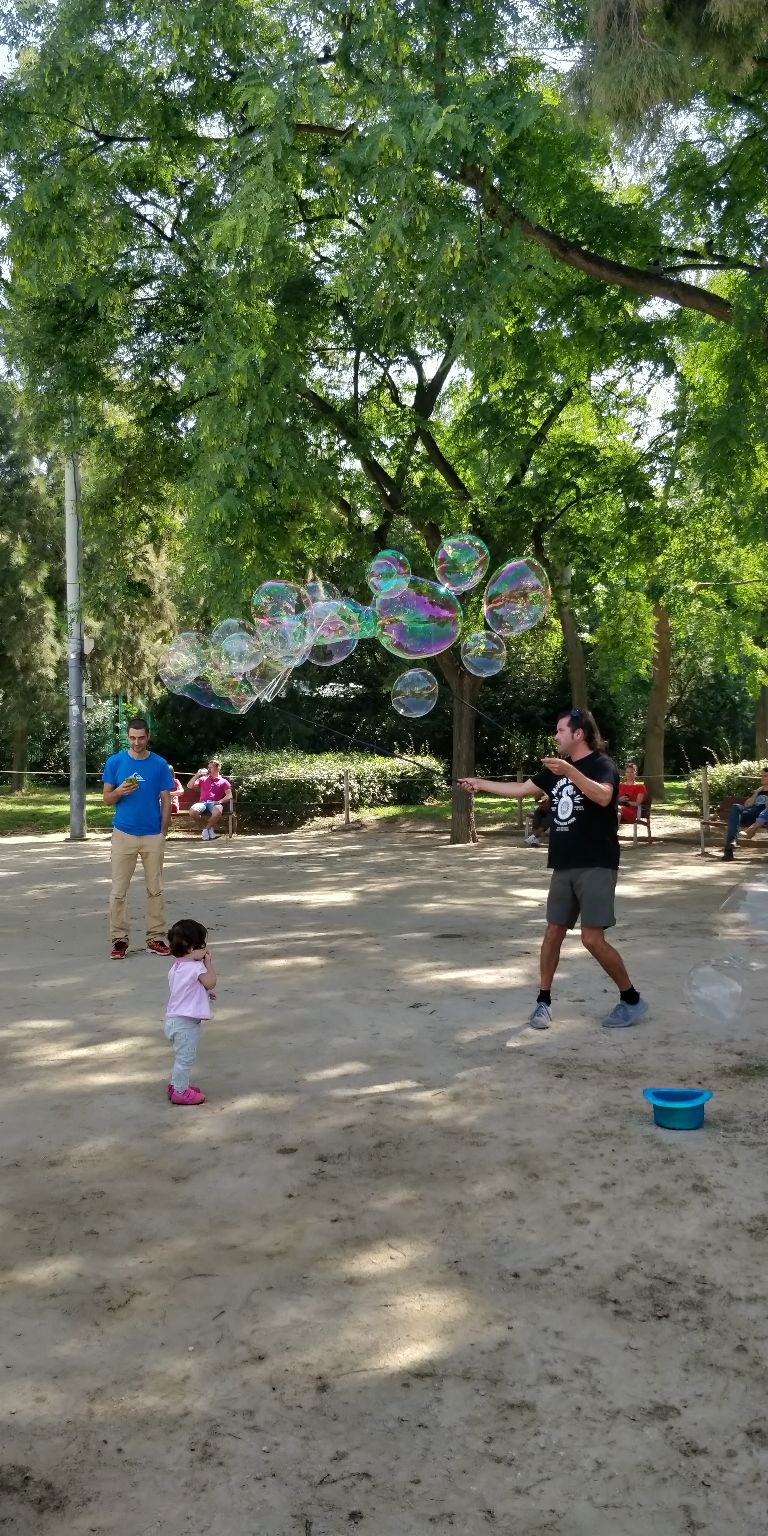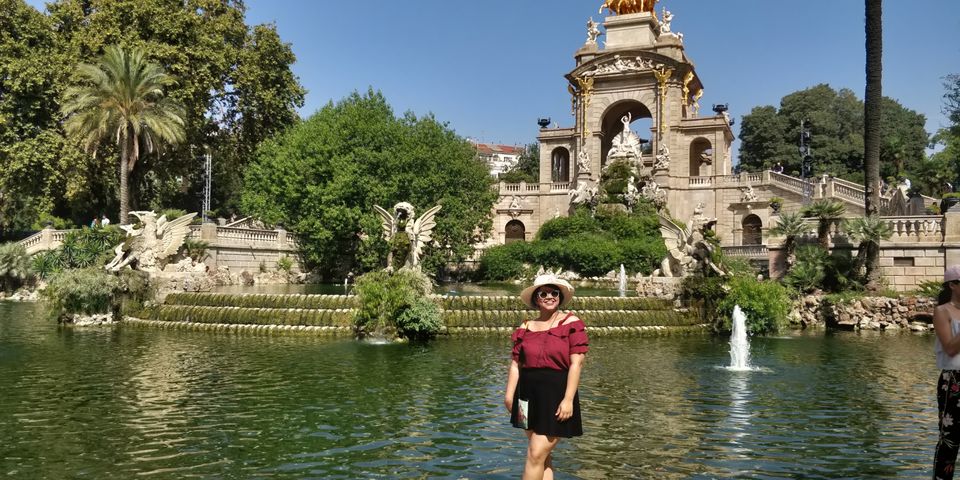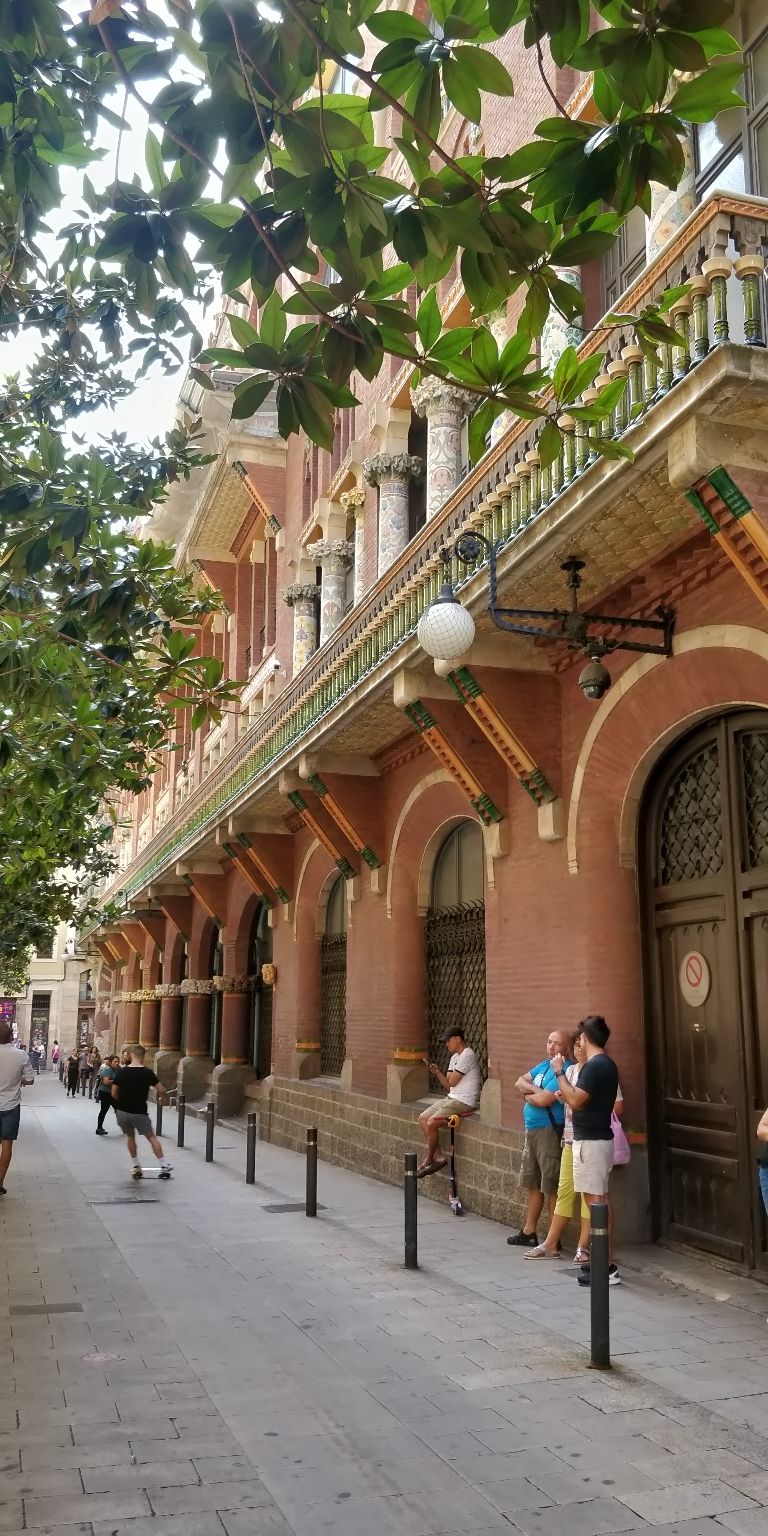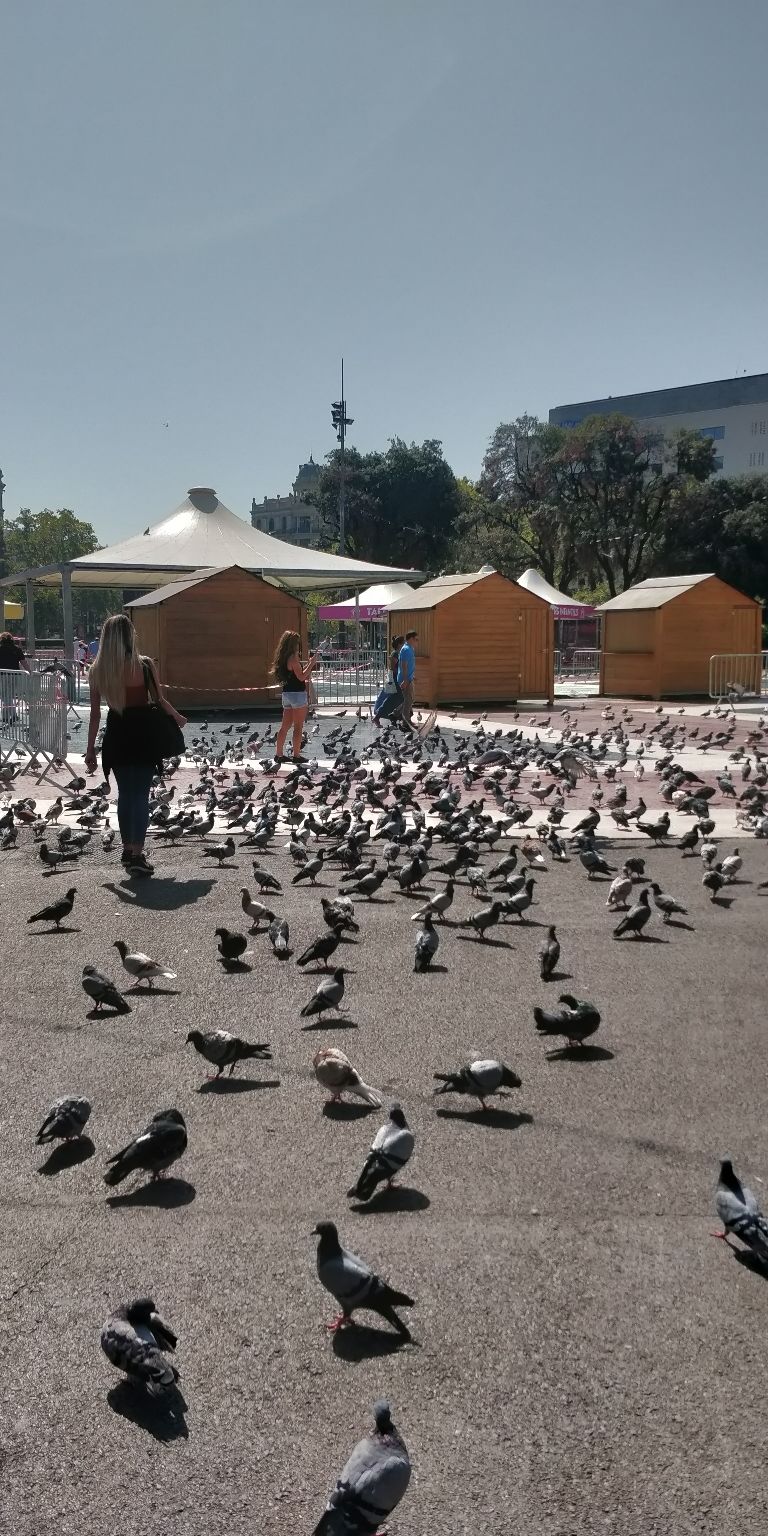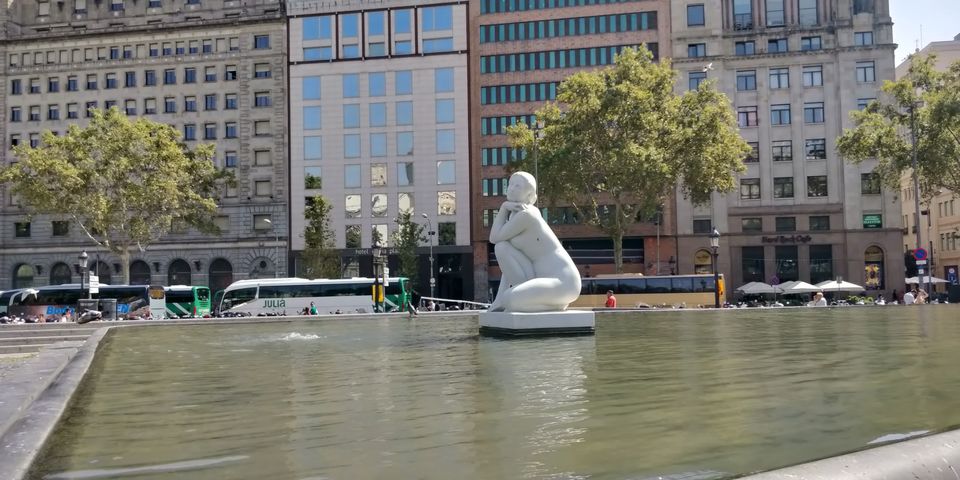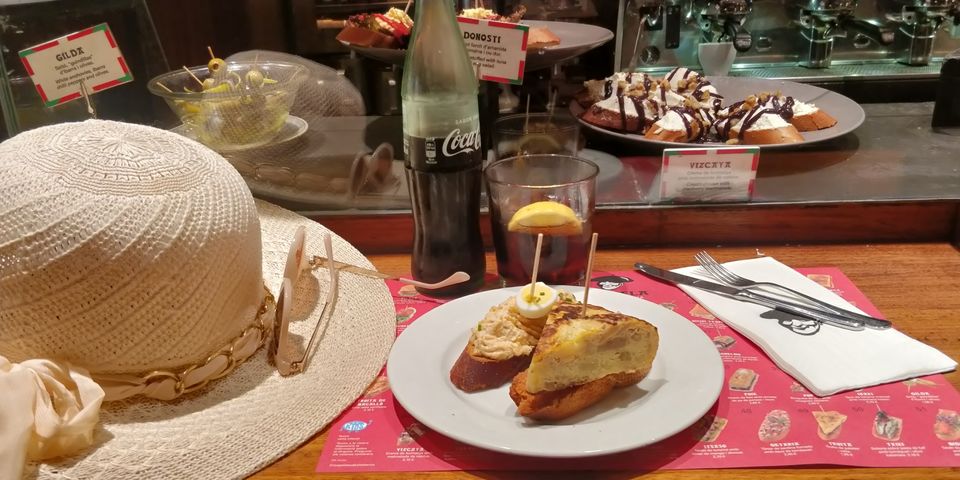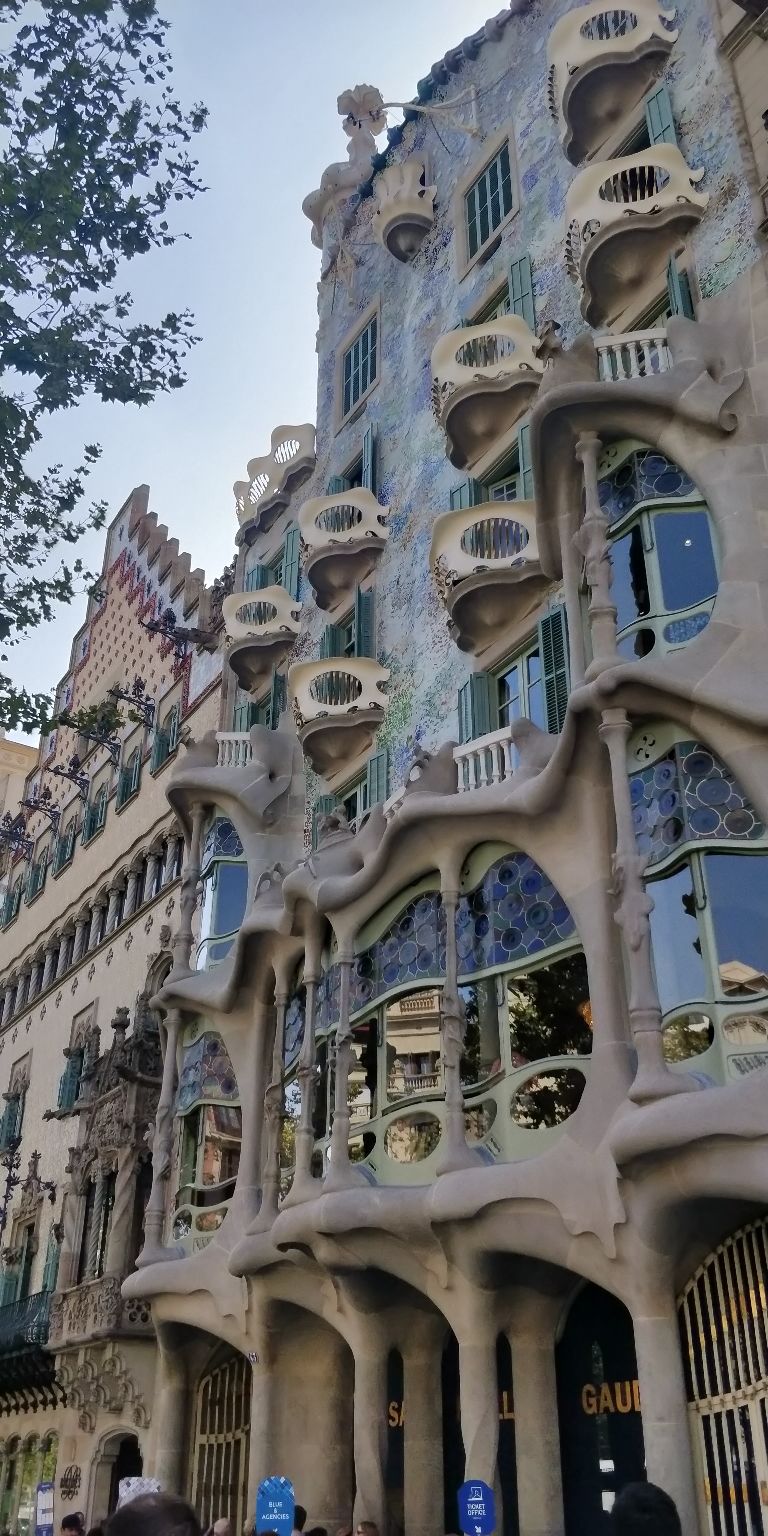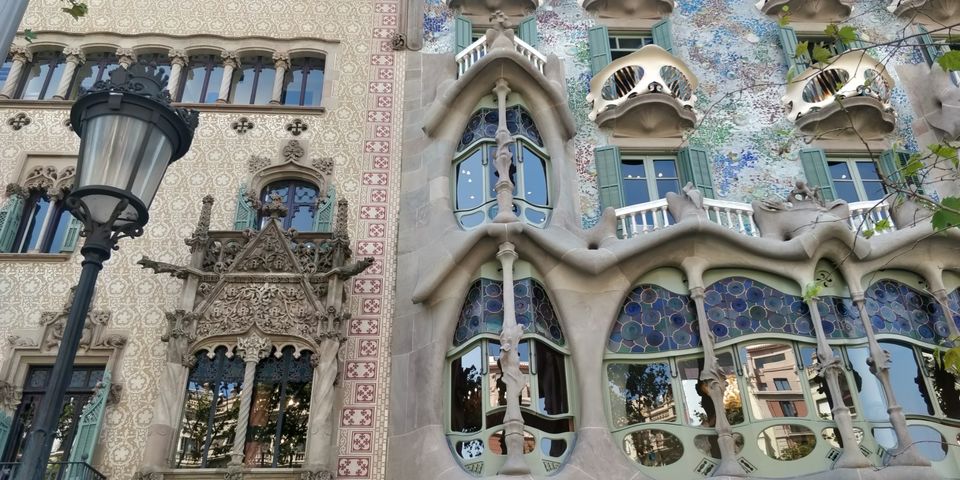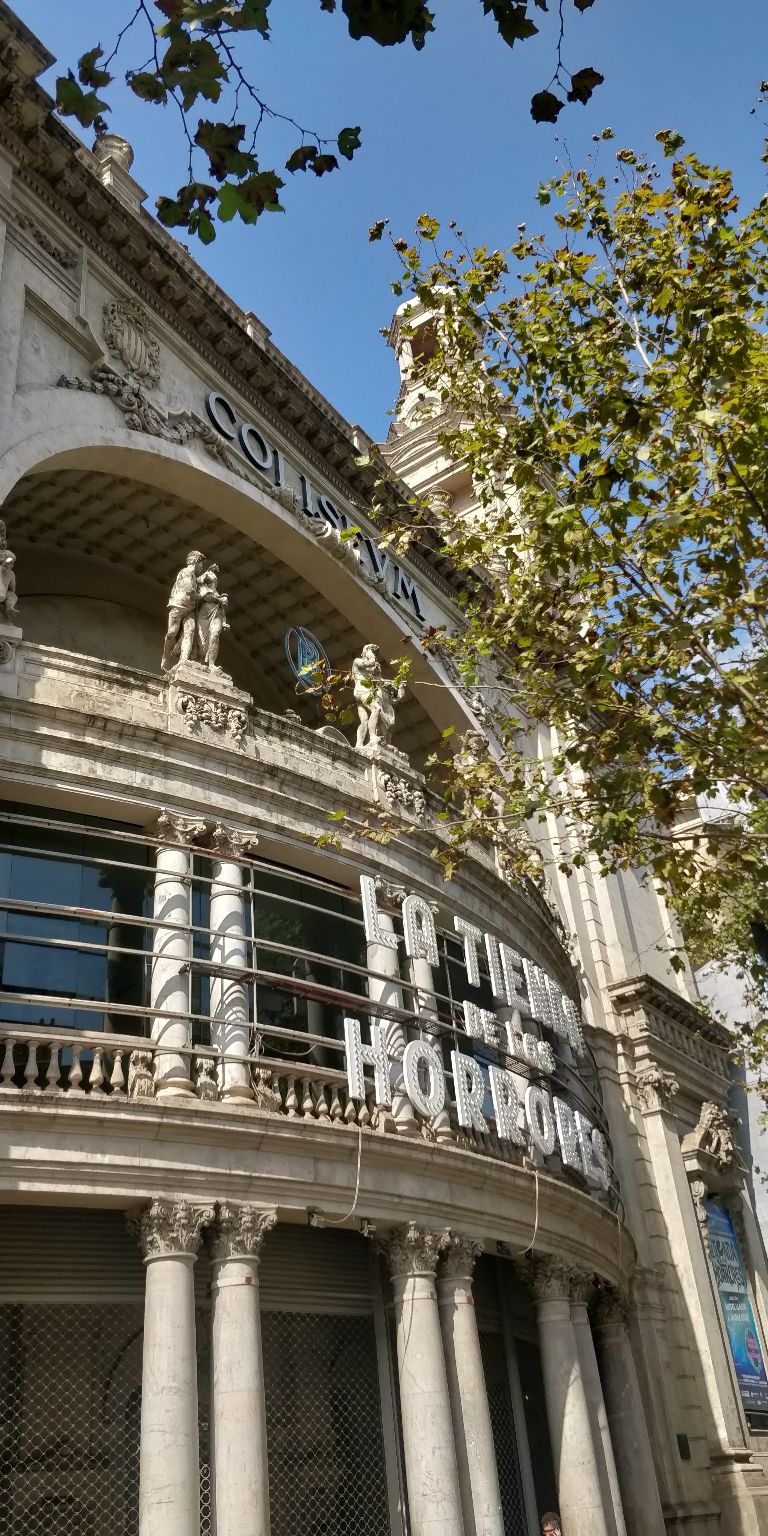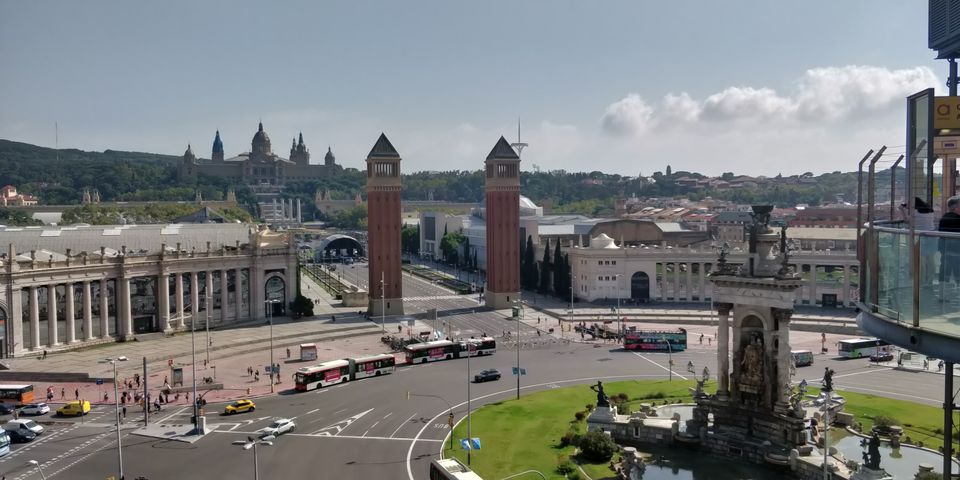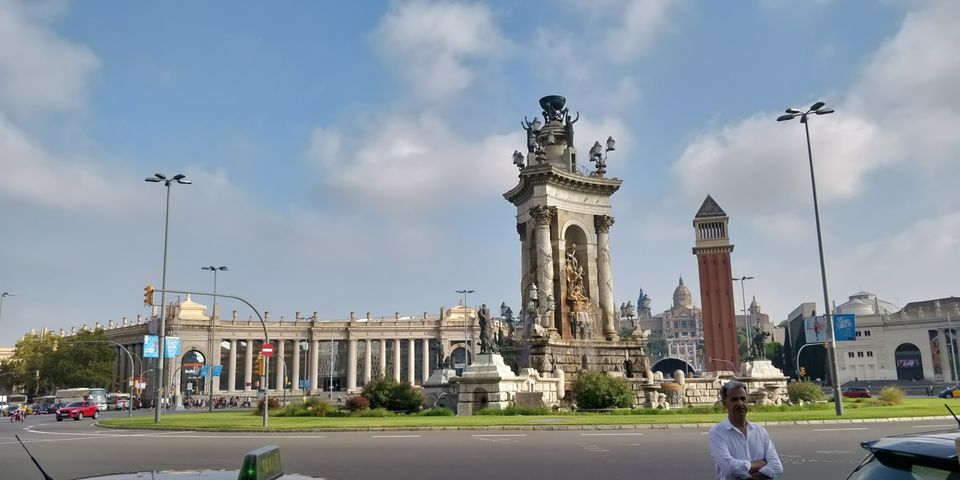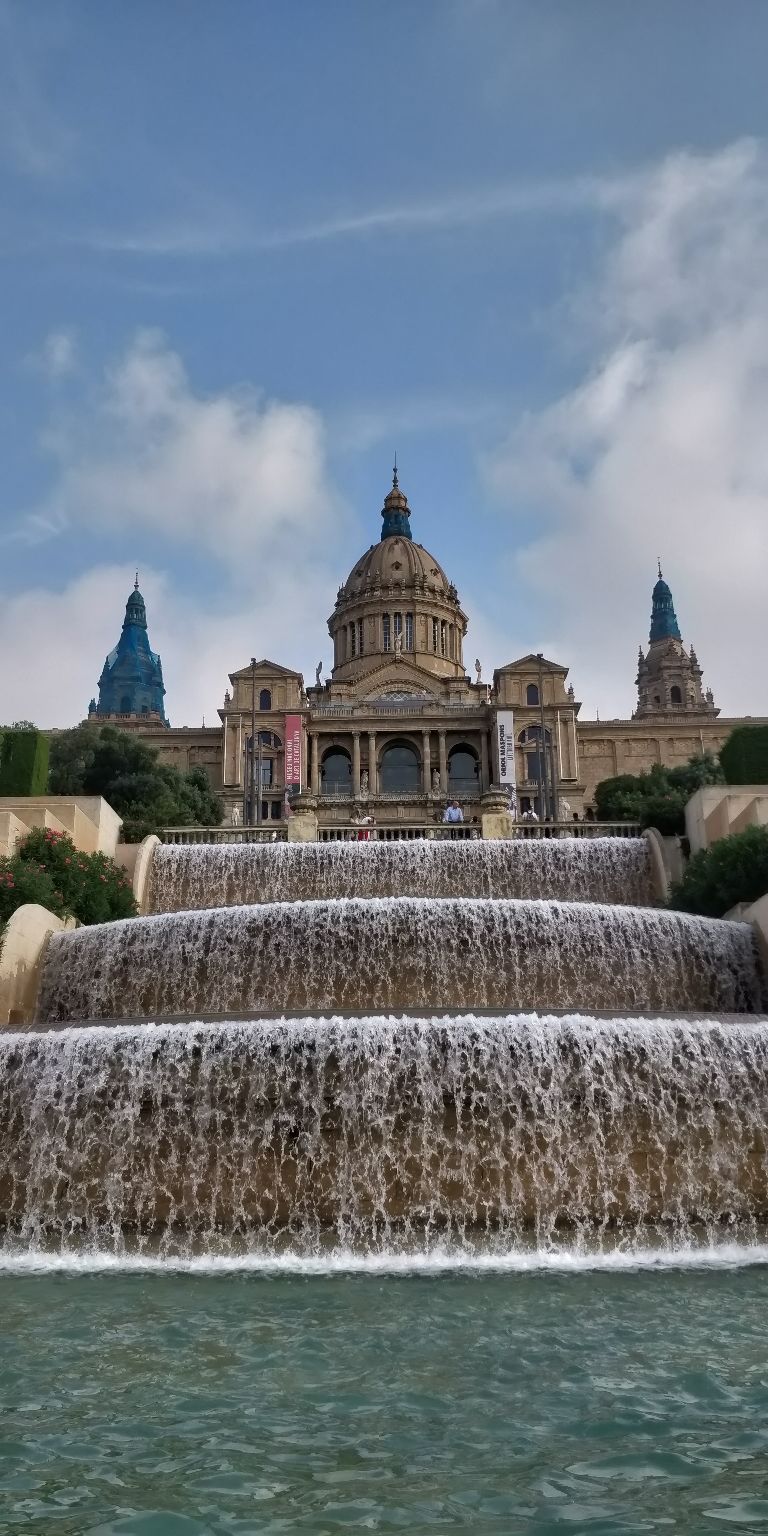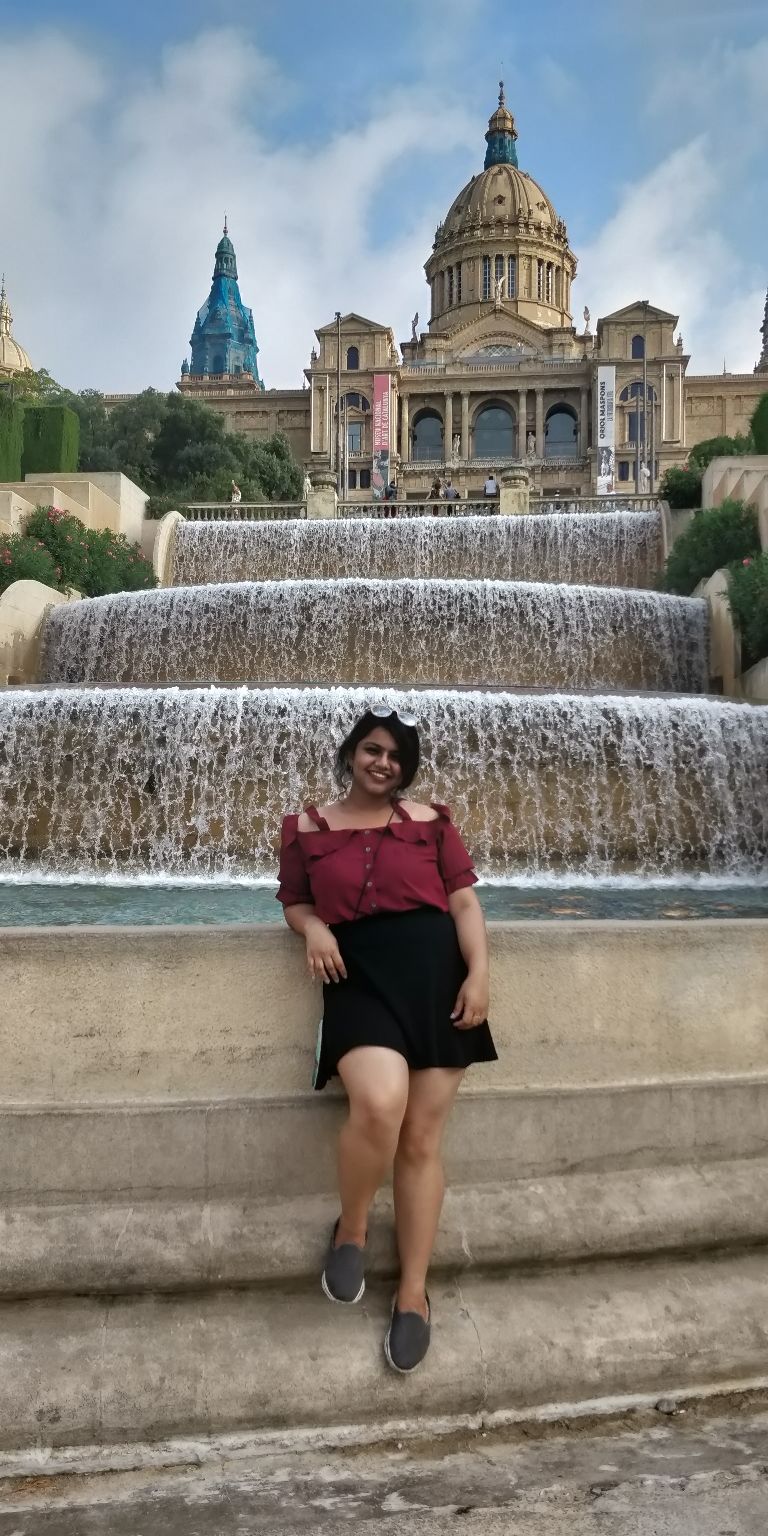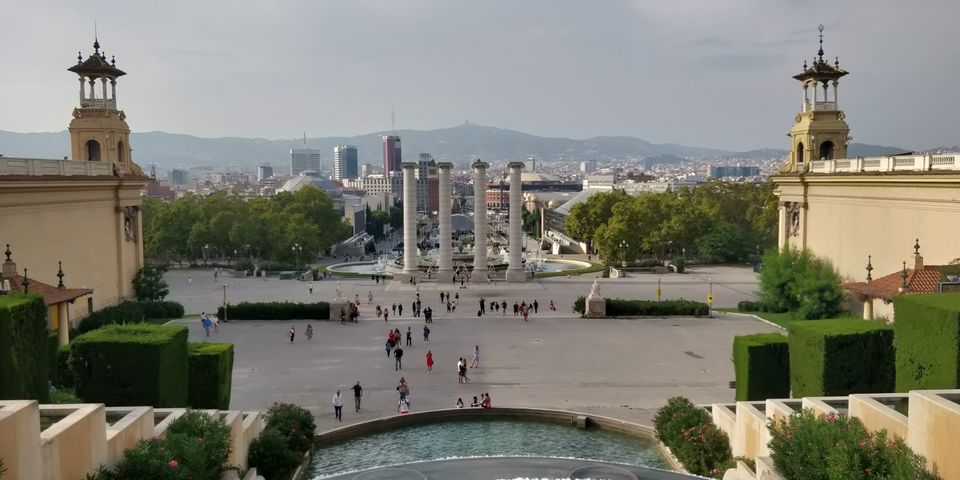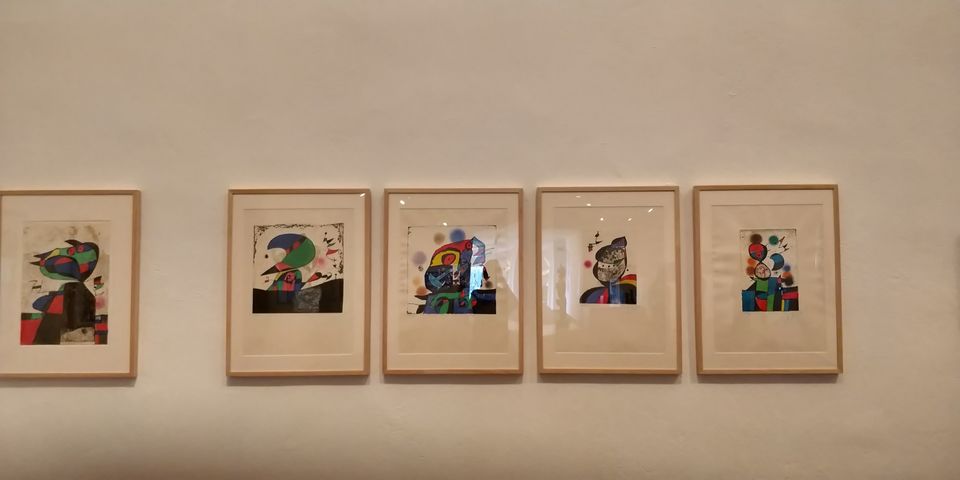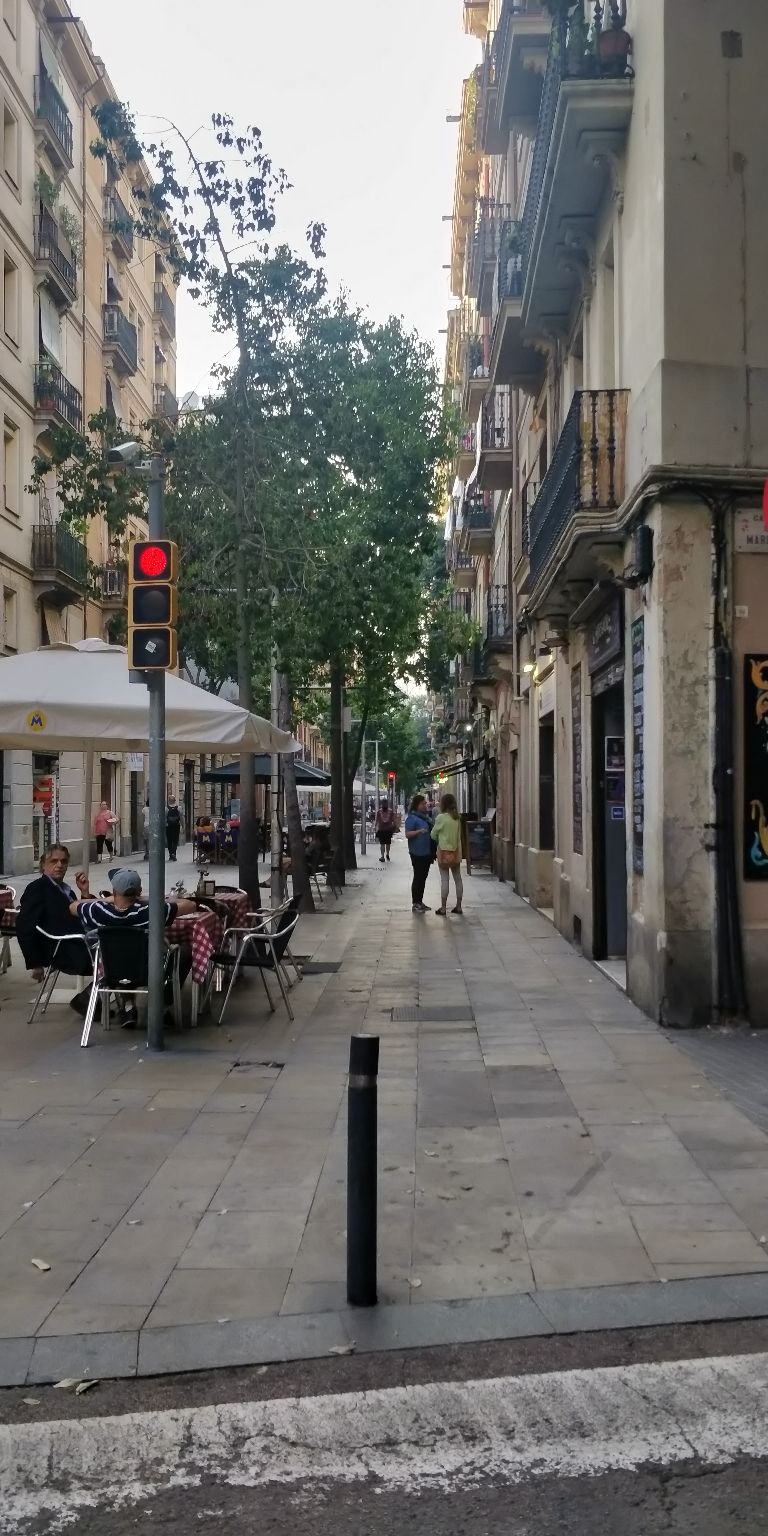 Today was the day we spent lazing around on the beach.
We were at Tossa de Mar, Costa Brava.
It is your typical seaside place, with stores and restaurants galore, a beautiful castle overlooking the sea, and gorgeous sand.
There are three beaches here, two that are adjacent and out in the open, and one that is sheltered within the castle walls (this is a beach not most people are able to find, but it is beautiful while the sun lasts, because it's smaller, like a cove and almost no one goes there). The beaches outside the castle are topless beaches, and have a lifeguard sitting right out front.
All of them are wonderful locations for sunbathing, taking pictures and so on. We actually observed a number of couples getting their wedding shoots done here!
Nothing more you can ask for against such a gorgeous backdrop!
Climbing up to the castle also leads to the Vila Vella, or the old town, with its narrow winding paths and quaint houses. Quite a beautiful place.
There is also a place with a statue of Ava Gardner, chronicling the tempestuous Spanish love affair between her and Frank Sinatra.
Two of our group decided to go on a deep water diving experience. It cost 54€ per head, and they seemed to quite enjoy it as it was their first experience with deep sea diving.
The other two of us spent the day sunbathing, and getting some much needed R&R after the past few hectic days. We have already been diving in places like the Philippines and in the Andaman & Nicobar islands, and by comparison, the sea at Tossa did not have anything new to offer. It's a good thing for a first timer, but possibly not something an experienced person would enjoy, so make sure you book accordingly.
The town is littered with bars and restaurants on almost every corner, and tourists will be spoilt for choice. The quality of food is good, and most of the people there this time of year are tourists from neighbouring countries.
This was our official last day in Spain, as the next day only involved the journey back home.
Overall, I spent roughly 250€, including regular dining out, shopping, travel, and stay.
Barcelona is so incredibly beautiful, I think the expenditure was absolutely worthwhile!
I hope my readers enjoy this write-up, and I would be happy to receive feedback. As this is my first travel write-up, I expect there is a lot of room for improvement, and I hope to improve such that I can further benefit and inspire fellow travellers to pack their bags and head on out!
Have a great trip, everyone!
Much love.