Darjeeling is a heaven in India's West Bengal state, in the Himalayan foothills. It is located at an elevation of 6,700 ft.
Day 1 Darjeeling
After having so many itenary calculation, we as a couple were super excited for this trip.
Itenary Challenges:
Monday and Tuesday - Nathula pass- India China Border is closed.
Saturday and Sunday- Bhutan immigration office is closed.
Keeping all challenges in mind we started our journey from Delhi on 4th January.
Convenience Details
Delhi to Bagdogra(airport) by flight.
Bagdogra airport --> Darjeeling More (Siliguri - 18Km) -Taxi Charges INR500, can be shared among other passengers also.
Darjeeling More --> Darjeeling (Shared taxi INR 150each - 80Km).
Darjeeling Hotel Details - Delight Norling Retreat - Kanchanjanga peak view from room. Peace Pagoda, lal kothi and clock tower on walking distance.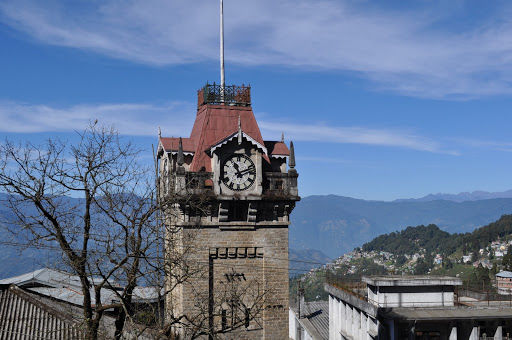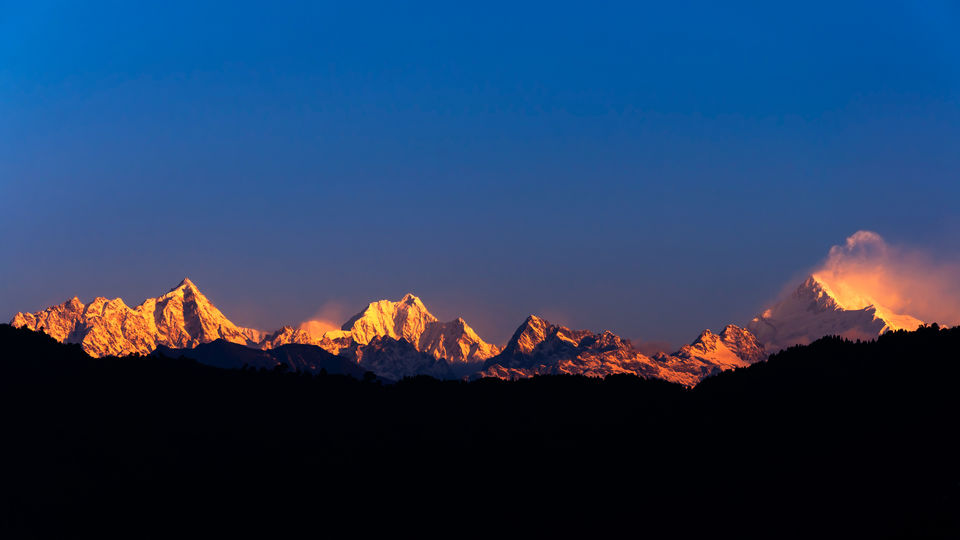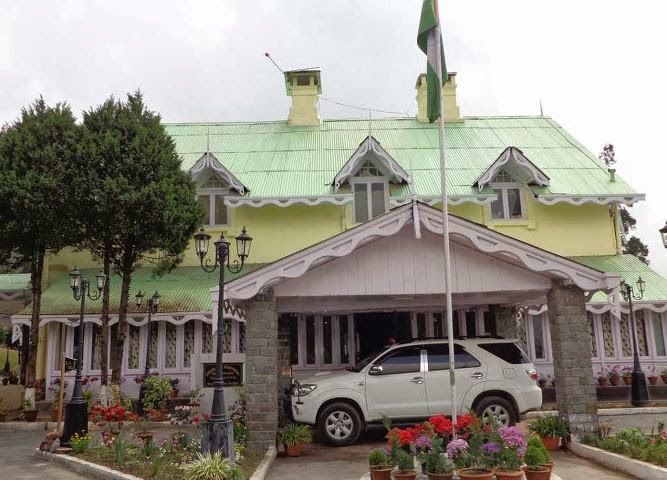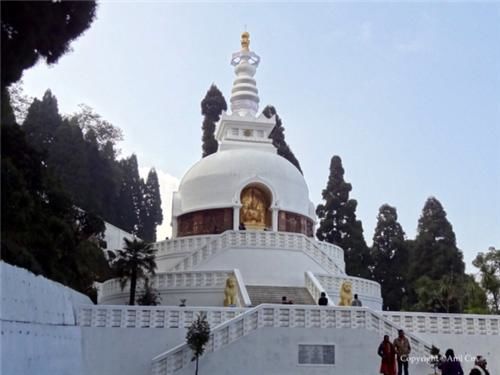 One can enjoy sunrise view from room itself, It is always good to visit Tiger hill for sunrise but due to rain it was cloudy at our time and we miss our permit also(Permit is required to visit Tiger hill)
Day 2 Darjeling to Gangtok

After covering main points in Darjeeling. We decided to leave for Gangtok .
Hired a taxi from Darjeeling to Gangtok ,Sikkim- INR25o each. It took 4-5 hours to reach Gangtok.
Gangtok Hotel Details:- JAGJEET DEWACHEN RETREAT
We loved their hospitality, It was approx 2km far from mall road but taxi were available from stand and cost only INR20-25 each.
Day 3: Gangtok Sightseens
For Gangtok sightseen we hire taxi which charge us around INR1200 for 10 points(Do Bargain with Taxi drivers)
Hanuman Tok,Ganesh Tok,Namgyal Institute of Tibetology,Tashi Viewpoint,Do Drul Chorten Stupa,Ban Jhakri Falls,Flower Exhibition Centre, few more points.
At the end of the day we explored M.G. Marg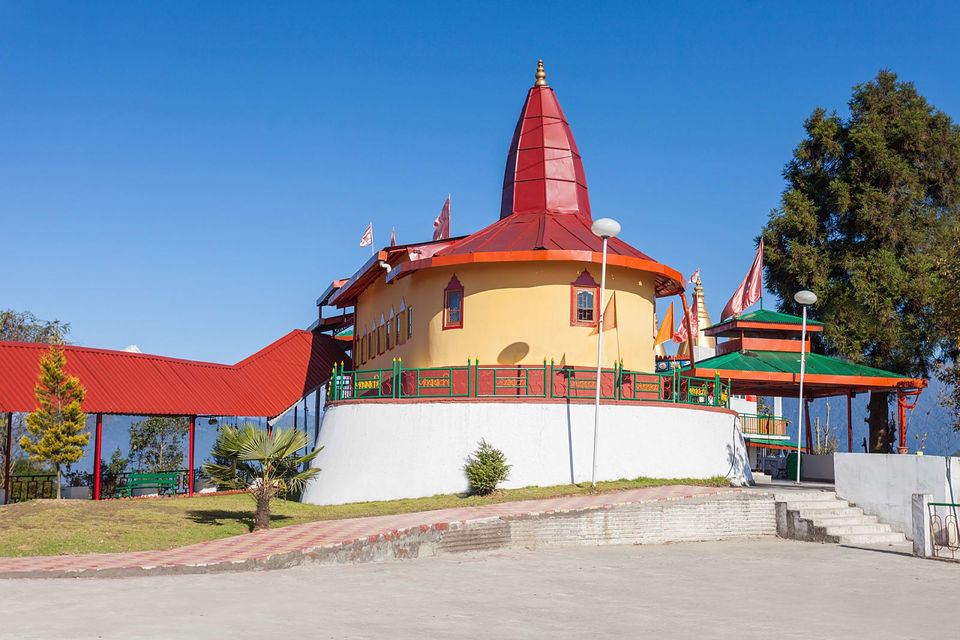 In the month of January, North sikkim have heavy snowfall in many areas like Tsomgo lake - baba Mandir, Nathula pass, Lachung, Lacheng, zero point, Army do not provide permit for these places. We tried continously for 2 days for the permit but due to heavy snow fall we did not get the permit.
Day: 4 Gangtok - South Sikkim
Finally we decided to explore South Sikkim and Peling. We hire a taxi from Gangtok for a day tour.
Taxi details: Mr. Mahesh - 8967889911
Our Driver is very knowledgable person, he was more like a guide for us. We loved his company in our day tour.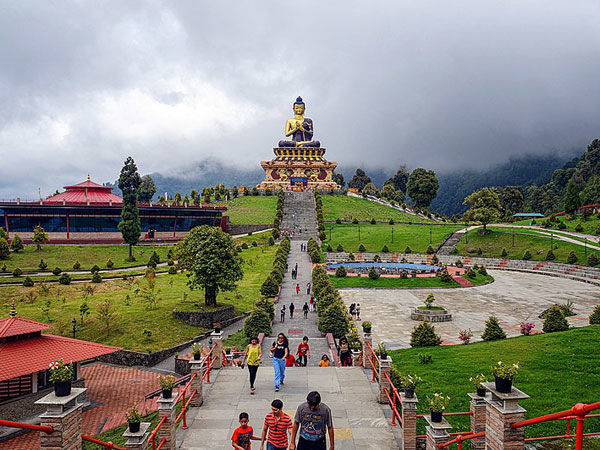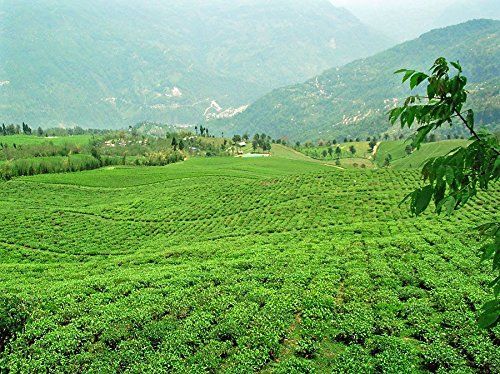 Places visited: Namchi- Char Dham, Ravangla - Buddha Point, Temi tea garden and Bamboo Handicraft some more points on the way.
Day 5: Gangtok - jaigaon (Bhutan Gate)
Next day we started our journey with an excitment to see the Bhutan Gate, But It was a long journey - 330Km approx.
Gangtok to Siliguri - 4 hours
Siliguri to Hasimara - INR 60 each - 4 hours - By Train (Took train journey because of stike in West Bengal).
Hasimara to Jaigaon(Bhutan gate) - 40 mins - By Auto- No other option left because of strike.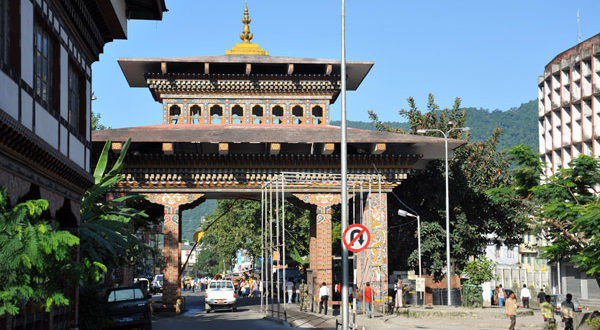 Finally, Day come to an end by the time we reached Bhutan Gate. We stayed at jaigaon. I will prefer to book hotel in phuentsholing(Stay is possible even without completing immigration formalities - Please check with hotel before booking).
Day 6: Bhutan - Thimpu
We hired tour and travels from Jaigaon(West bengal) for our Bhutan trip.
Worst decision we had taken in our entire trip. These people charge you any amount if you want to visit places of your choice. Please avoid to book trip from mentioned travels (Dooars Bhutan Tours & Travels - Avinash Chhetri).
Started our day with immigration formalaties - passport or voter id is required only. After completing formalities do prefer to book Bhutan car.
We visited few sighseens on the way to Thimpu from phuentsholing.
Don't miss to see Thimpu Zong in the night.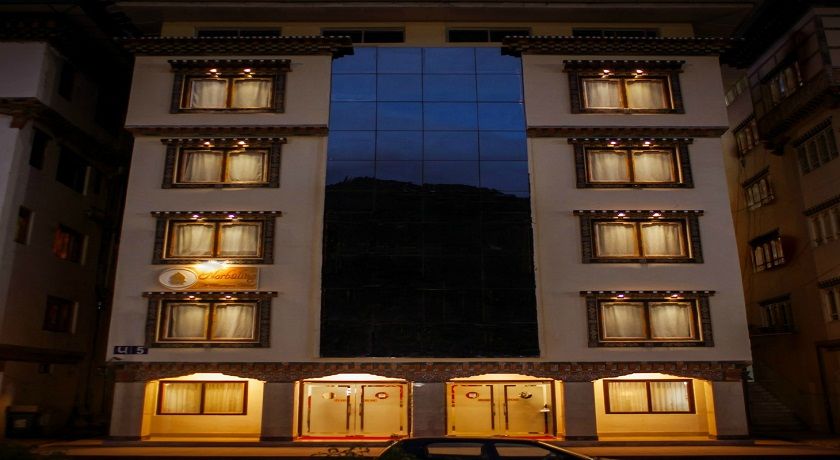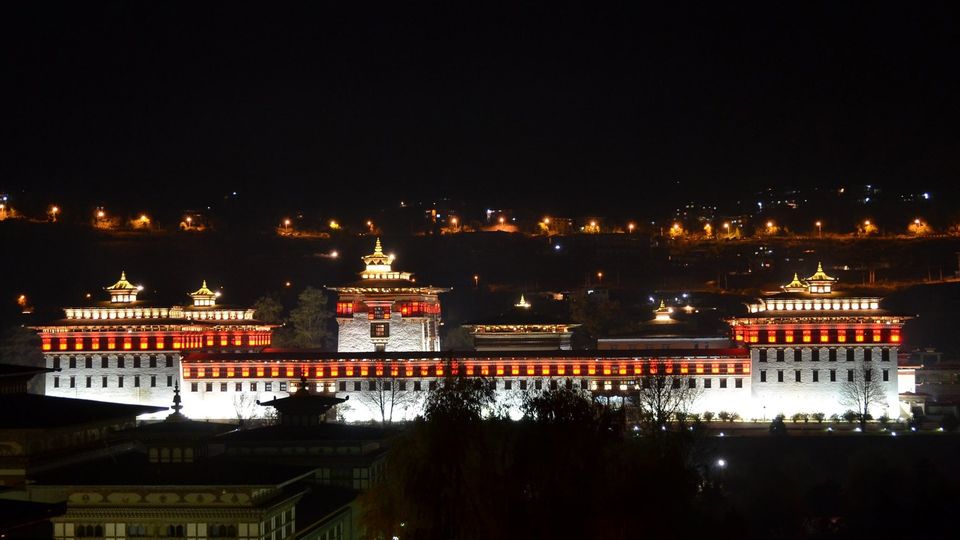 Finally day ended and we reached Thimpu.
Thimpu Hotel Detail: Hotel Norbuling (amazing hospitality and food was awesum).
Day 7: Bhutan - Thimpu - Dochula pass- Paro
Good Morning Bhutan! Himalayan range view from room :)
Started with a morning walk (Temperature -2degree).Visited Thimpu Stadium and had a conversation with local people amazing start of the day.
Had a breakfast in hotel (organic jam and egg, aloo prathas and water melon juices).
We started our Thimpu sightseen at sharp 9 am. we visited Buddha point and some chortens, park, Handicraft market, textile museum and Zong.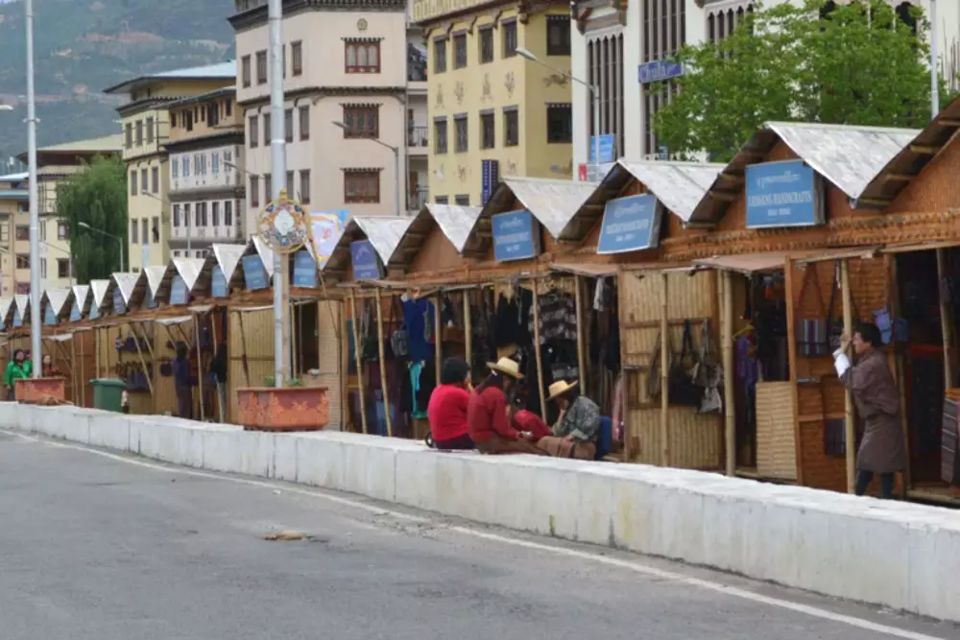 After this we went to immigration office to get permit for Phunka and HAA.
Finally, we get permit and we started our journey Dochula pass must visit place- 16-17Km from Thimpu.
Because of less time in hand we were redirected to Paro after having fun in Dochula pass.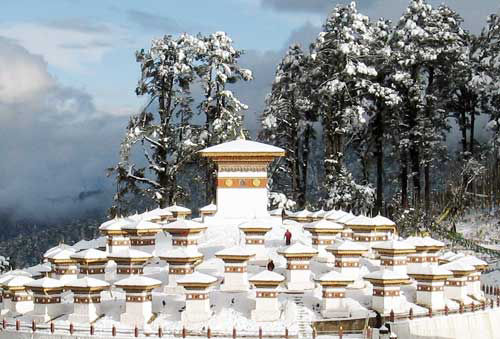 Paro Hotel Details: Paro Village and Homestay lodge. -3km before Paro city.
Day 8: Bhutan -Paro- TigerNest and local market visit
Last day of our trip, Tiger nest opens at 7:30 - 8:00 a.m.
Take ticket if you are interested in darshan(Rs.1000 each, 500 for students). We buyed tickets and we loved it.
we took 2.5 hours to trek each side. on an average maximum 6 hours time is required for to and fro.
I will not recommend for senior citizens to trek(700 steep stairs in trek). Start trek early in the morning is recommended.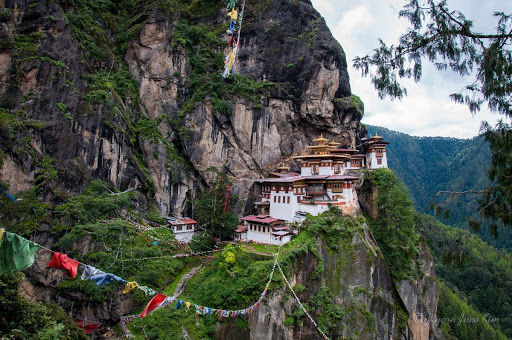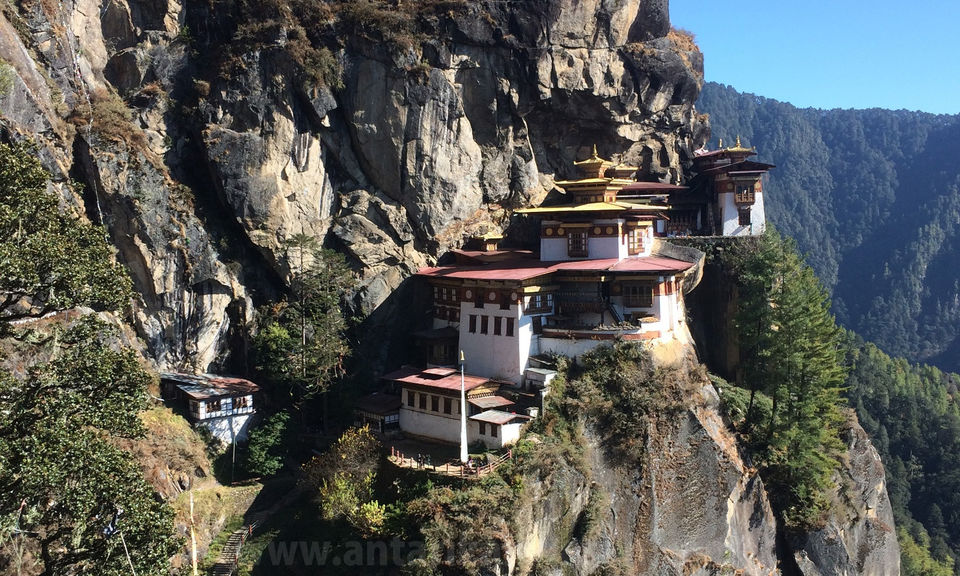 After trekking day come to an end, we decided to do some rest and get fresh. After 1 hour break we again started our evening with full energy and explored Paro market and also visited Paro Zong.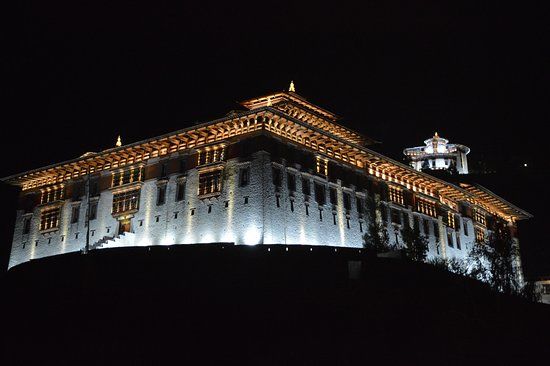 Day 9: Paro- Bagdogra airport
Trip come to an end and finally we started our journey at 8 a.m.
Arrange covered car parking a day before if you to want leave early in the morning because car mirror completely gets covered with ice in the night. Leaving early in the morning is not possible. Plan your flight timming accordingly.