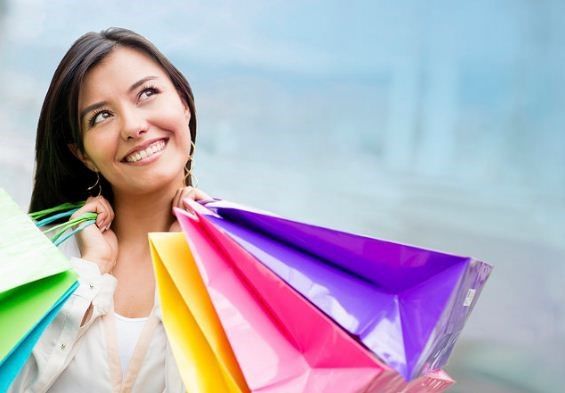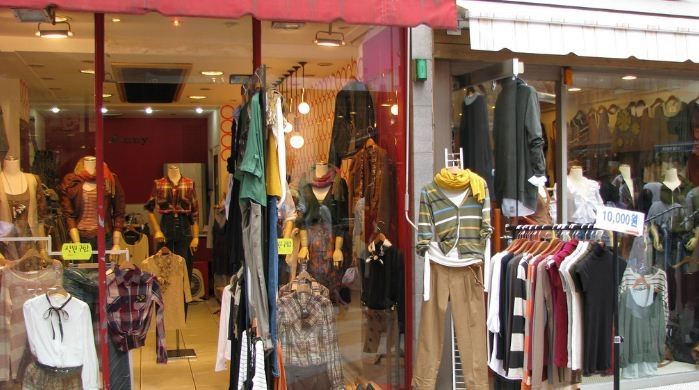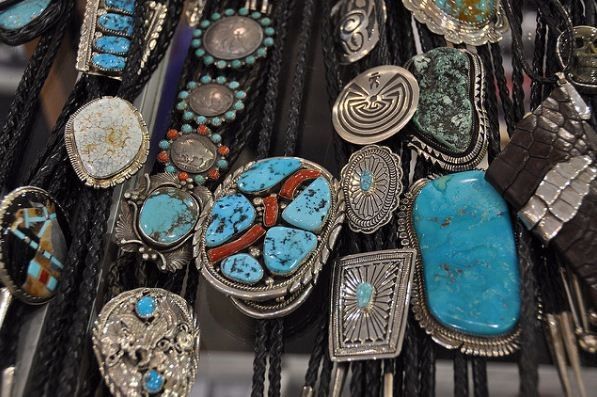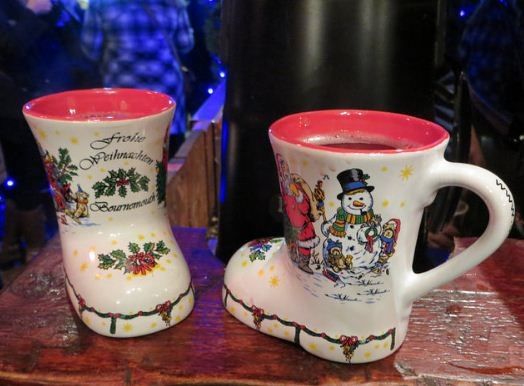 Speaking about shopping, Montreal is one of the most interesting places for having shopping in Canada. The successful presence of small shops and huge malls, shopping centers makes all fashionists nervous.
The shops of Montreal are represented by huge shopping centers, malls, boutiques, and private small shops. The most intensive trade street - Rue Ste-Catherine, which is usually called the street of thousands of shops. The street Saint-Denis contains a big number of fashion boutiques of all famous brands. Sherbrooke and Mont-Royal are full of various shops and malls, where you can buy everything: souvenirs, technics, jewelry, clothes.
Montreal Eaton Centre
A big mall Montreal Eaton Centre is the biggest popular shop in the historical city center. This trade establishment is situated deep inside the street surface, having entrance to McGill subway station. You can buy a lot of brand products of a high quality: clothes, shoes, cosmetics, accessories, sport goods, household equipment, and kids' stuff.
Les Cours Mont-Royal
This TOP-rate trade center is situated in the center of Montreal. Its 4 roomy levels contain a sheer number of exclusive boutiques of design clothes, shoes and accessories for men and women. The trade center is connected with Peel subway station.
Le Boulevard
This trade center was built in 1953 on the corner of Jean-Talon East and Boulevard streets. As you see, the center was named after one of these streets. It is a usual thing to meet such brands as Tim Hortons, Urban Planet, Dollarama, La Senza, Luneterie here.
Plaza Cote
The big trade center was built in 1968. It counts more than 120 shops now, including Canadian Tire, Walmart, Bel, Dollarama, and others. Moreover, the famous dentist center, play school, cinema and dozens of restaurants are placed near at hand.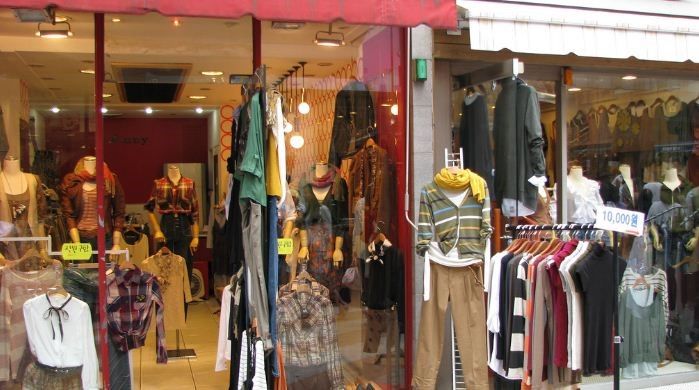 Marche Central
This is the next trade center that was constructed in 1950. It is full of different fashion boutiques, restaurants, food shops. Looking for such popular brands, as Canadian Tire, Brick, Bestbuy, Futureshop, or the biggest alcohol trend SAQ Depot, you should come here.
Simons
The prominent clothes shop offers clothes, shoes, accessories, and special presents. The point is that the owner of this shop is well-reputed Canadian family. The assortment is wide, and the quality is more than high. By the way, you can visit their website first to kick the tires.
SAQ
This is well-known Canadian chain store system, trading in alcohol. At a first sight, you think that the prices are not cheap here. Nevertheless, it is really difficult to find something cheaper in Montreal. Thus, the usual price for wine is 10 CAD and more, rum, tequila - about 40 CAD.
Village des valeurs
This is the biggest second0hand store in the city. By the way, it is not only about clothes. You can also buy household equipment, sport goods, furniture items, technique, and, even, books.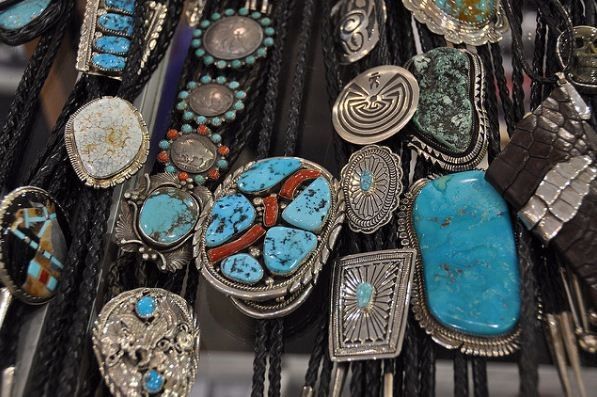 Bonsecours Market
This place is a huge trade center, which is placed in a beautiful historical building. Actually, the building occupies the whole city block. It was built in 1844–1860 according to genius Footner's project. A while later it was a shelter for the city police, library, ball-room, city council, and, of course - city market. By the way, the building is considered to be the national showplace of Canada.
As a general rule, the market construction can be considered as an ancient villa - it is a usual situation for tourists. Nevertheless, this is the overpriced and prestigious trade center of Montreal: a variety of shops offers jewelry, imaginable accessories made of stones, wood and hand-made clothes, furniture. There are many restaurants and cafes.
La Baie
The giant store is more than 50 years old now. The assortment is really wide - it makes you dizzy: cheap and expensive design bags, jewelry, interior items, toys, sport goods. Design clothes, toys and clothes for kids are really worth your attention. There is also something special for you - colored blankets from Hudson's Bay. Do you like that one - white blanket with red, yellow, blue and green stripes on it - classic coloring? It is difficult to find a better present!
Eternal Christmas
Oh, this magic place is situated not far from the Basilique Notre-Dame in one of the local galleries. Do you like Christmas? This is the favourite feast for people of all ages! So, the shop makes you feel better. What is more, the local designers have made a lot of efforts to decorate it in the best way. The gallery is full of interesting little things with a Christmas symbols. It is the right place to spend a big part of the day here, looking at the shop window.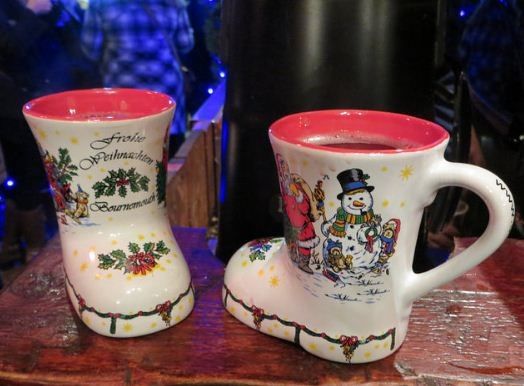 L'empreinte
L'empreinte is the next special shop, worth your attention. It looks like an ordinary small shop, a third-rate. Nevertheless, it is a souvenirs paradise. What makes it really interesting is a big number of souvenirs and writing equipment of design hand-made work. The set of souvenir goods is standard - postcards, T-shirts, mugs. What is special is printing. Design prints, authors' pictures, and comics can make usual things unique.
Kids' Store
Never miss a charming shop for kids in the area of Atwater. It is full of various useful things and friendly atmosphere. The second floor offers to buy toys, books for sale - 3$! The shop is kids' territory. You may find something interesting and unique here. By the way, travelling with kids, do not forget to make your shopping comfortable by hiring a car. This is your chance to buy more interesting little things for presents and souvenirs!
Montreal is a potential city for shopping. This is the unique combination of huge shopping centers, offering to buy for sale, and cozy little shops, presenting the latest design collections. On arrival the city, try to leave historical monuments, parks and city sights for future - just go shopping. Never miss a big number of interesting little shops. They will impress you with their special atmosphere, unusual goods and exciting shop-windows. It is a big pleasure to go shopping in Montreal!