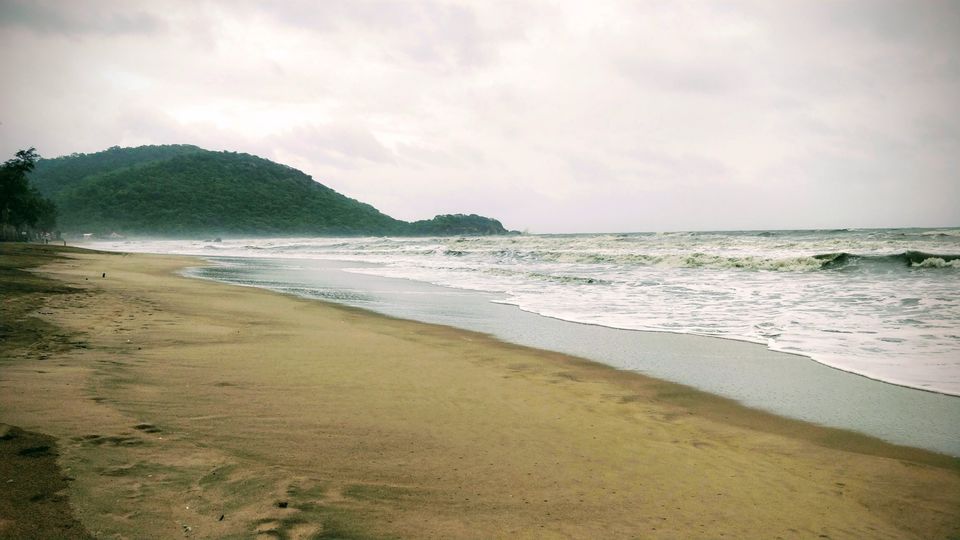 So every second person have this very same question for me: "why do you go to Goa so often? What is there to see? What do you do there? Didn't you get bored of Goa? Goa in Monsoon doesn't make sense" etc etc..
Goa in Monsoon:
Is Magical
Is Romantic
Is Serene
Is Beautiful
Is Peaceful
Is Soulful
Started one of the most amazing Train Journey to Goa from Bangalore with three of my friends. We boarded the train from KR Puram around 8 PM. And slept peacefully as most of us work in night shift and we didn't sleep that day after the shift.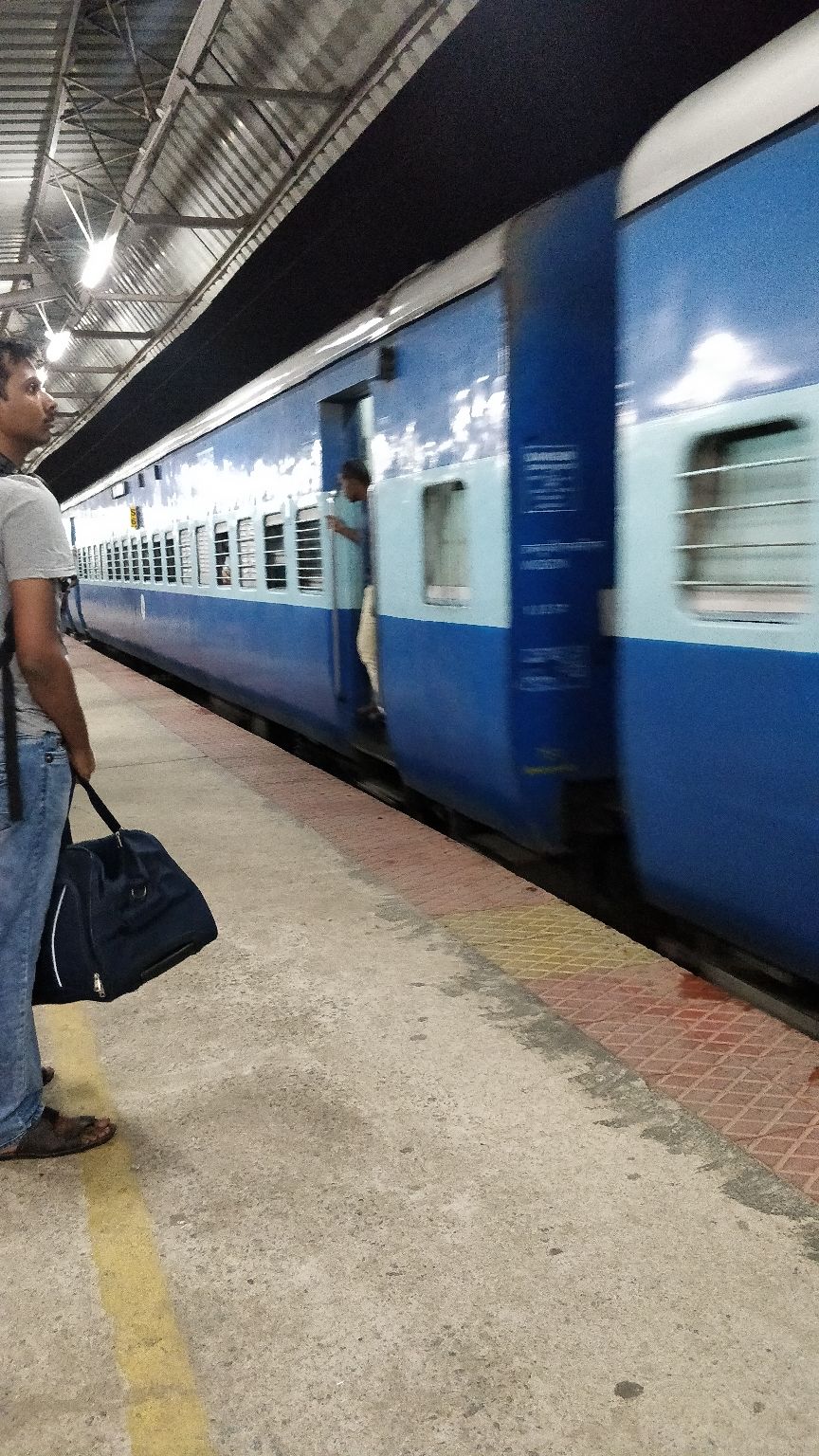 Second question people frequently ask me is why do I travel to Goa by Train which is time consuming instead of Flight?
Mmm.. So below are the few reasons for which I travel by train.
1) Lovely scenic view through the train window.
2) The Castle Rock Station: from where the scenic beauty changes dramatically.
3) Dudhsagar Falls: Dudhsagar Falls (literally Sea of Milk) is a four-tiered waterfall located on the Mandovi River in the Indian state of Goa. It is 60 km from Panaji by road and is located on the Madgaon-Belagavi rail route about 46 km east of Madgaon and 80 km south of Belagavi. Dudhsagar Falls is amongst India's tallest waterfalls with a height of 310 m (1017 feet) and an average width of 30 metres (100 feet). ( Wikipedia content)
Reached Madgaon around 12:30 PM and by the time we hired a bike and reached the destination it was around 5 PM. So, this time we decided to stay in South Goa: Agonda. Got freshen up and headed Palolem Beach. We couldn't take any pics of the stay and beach as it was already late and dark.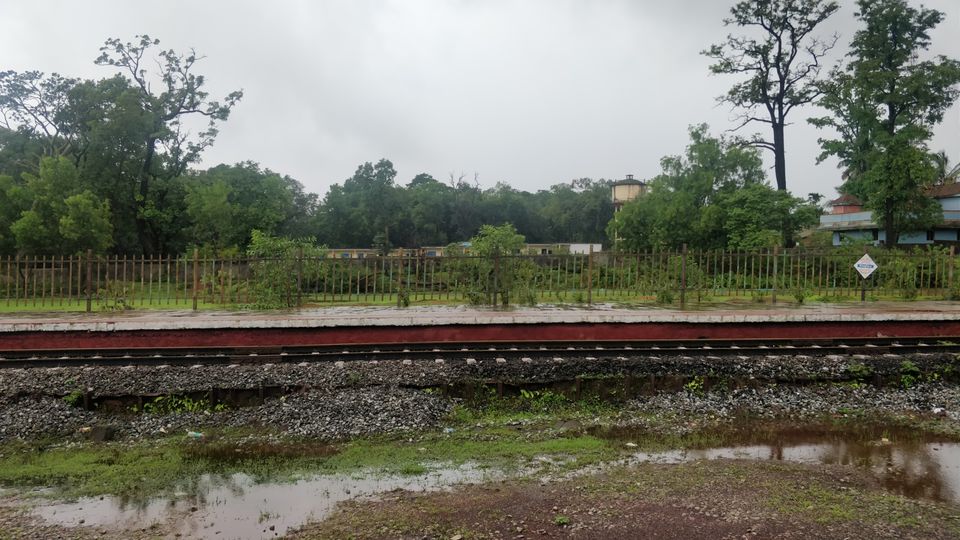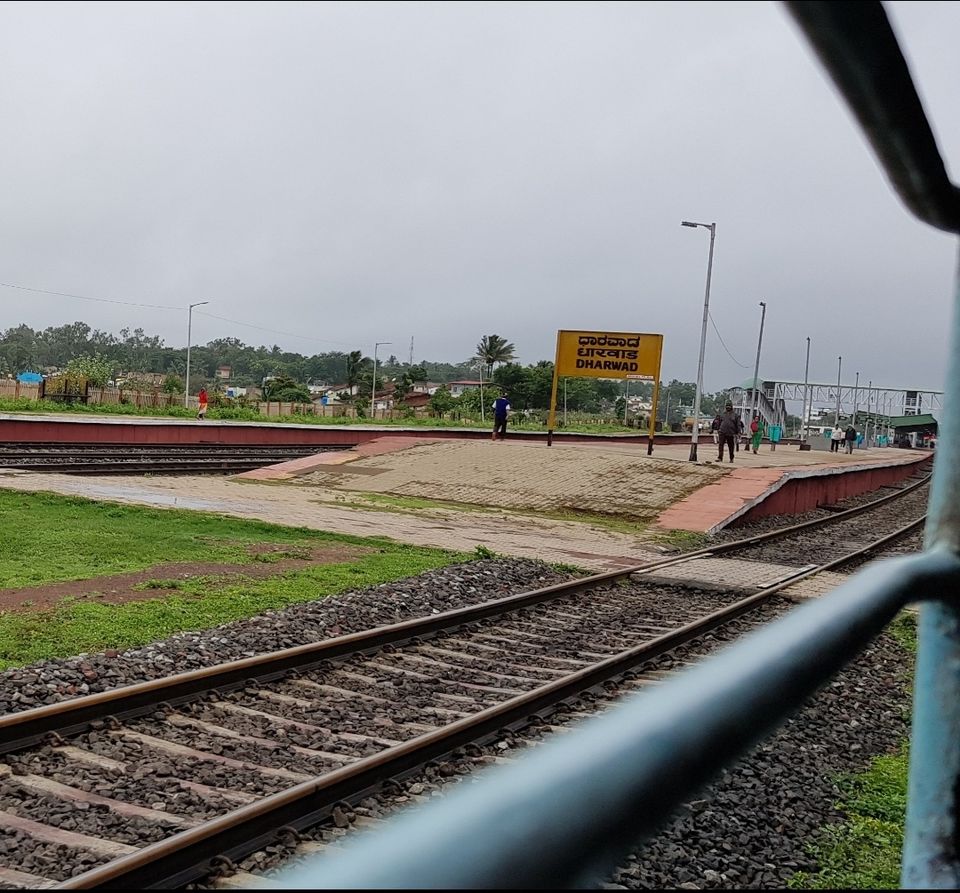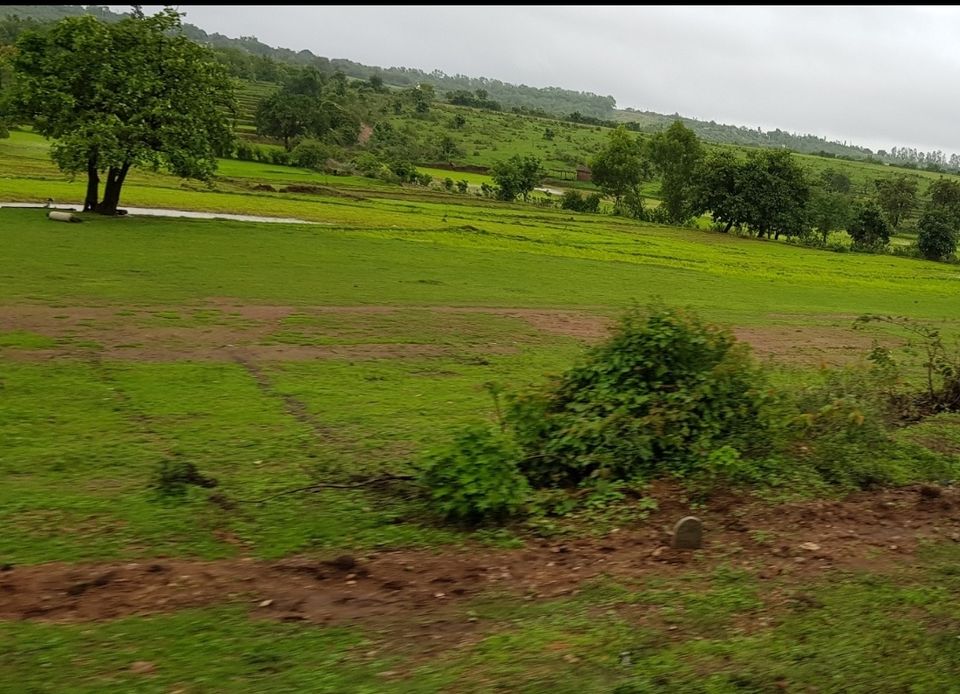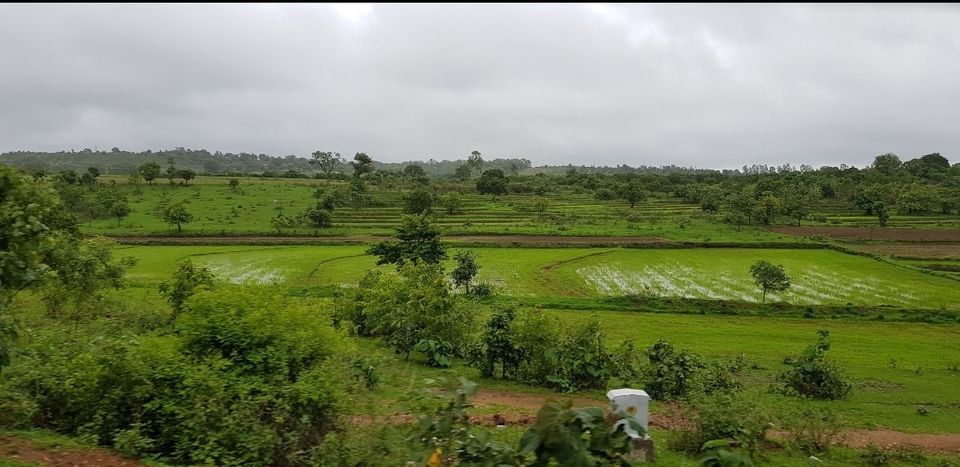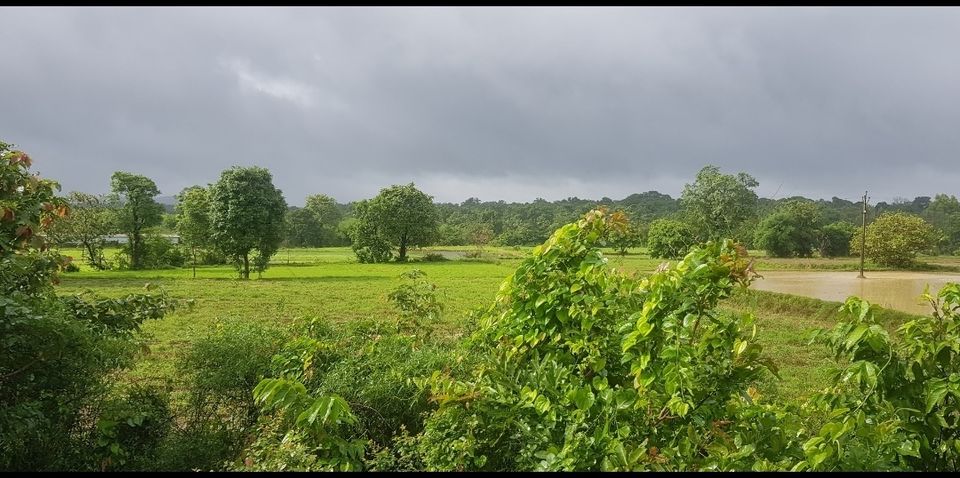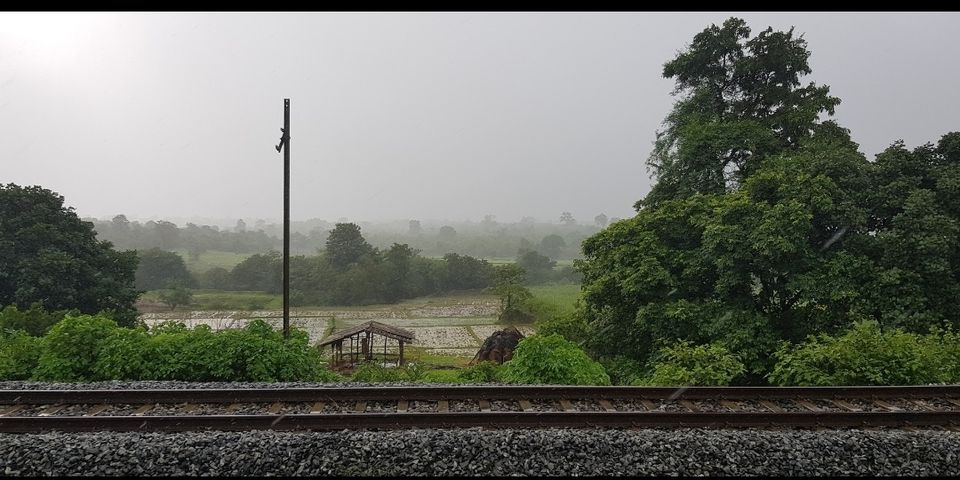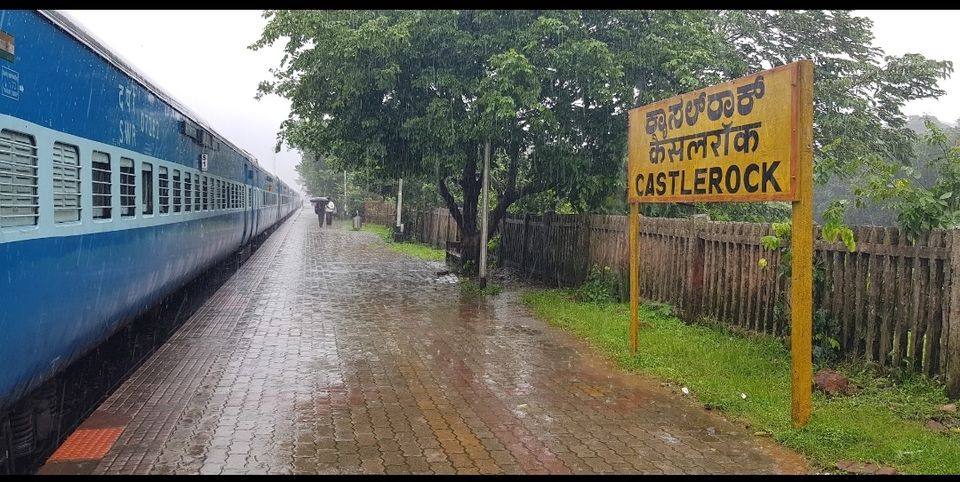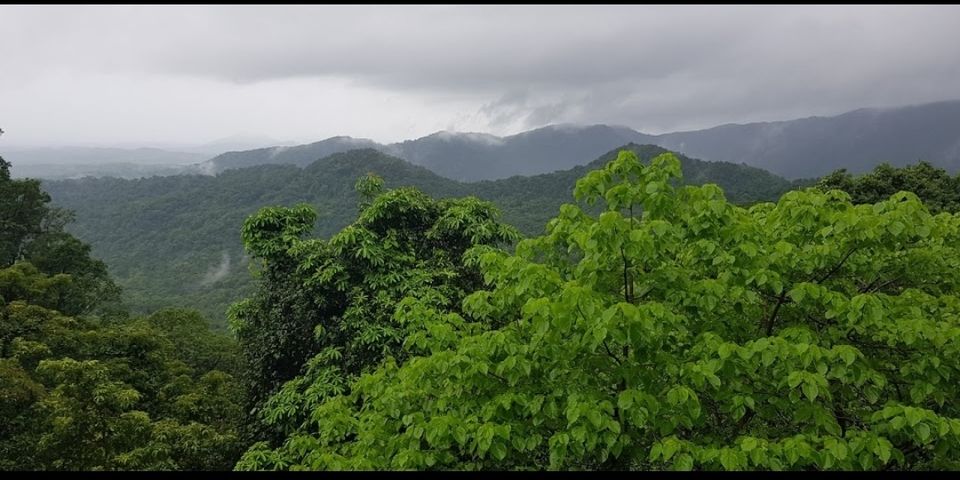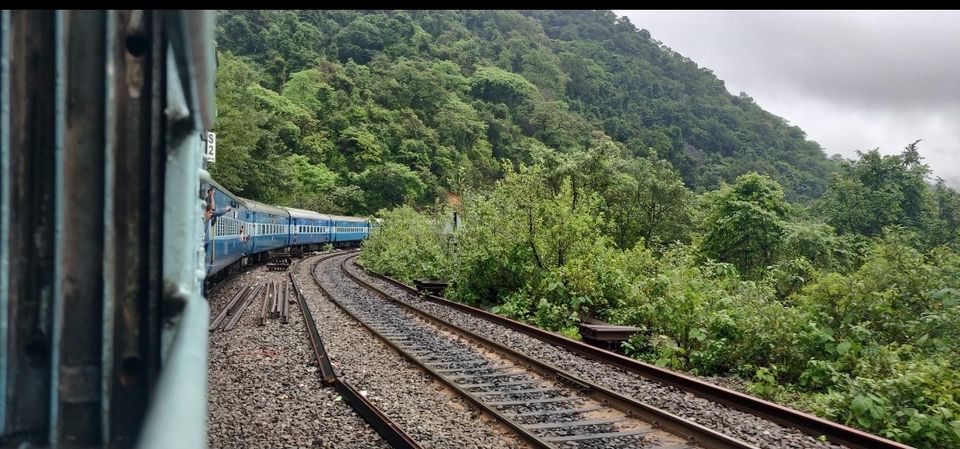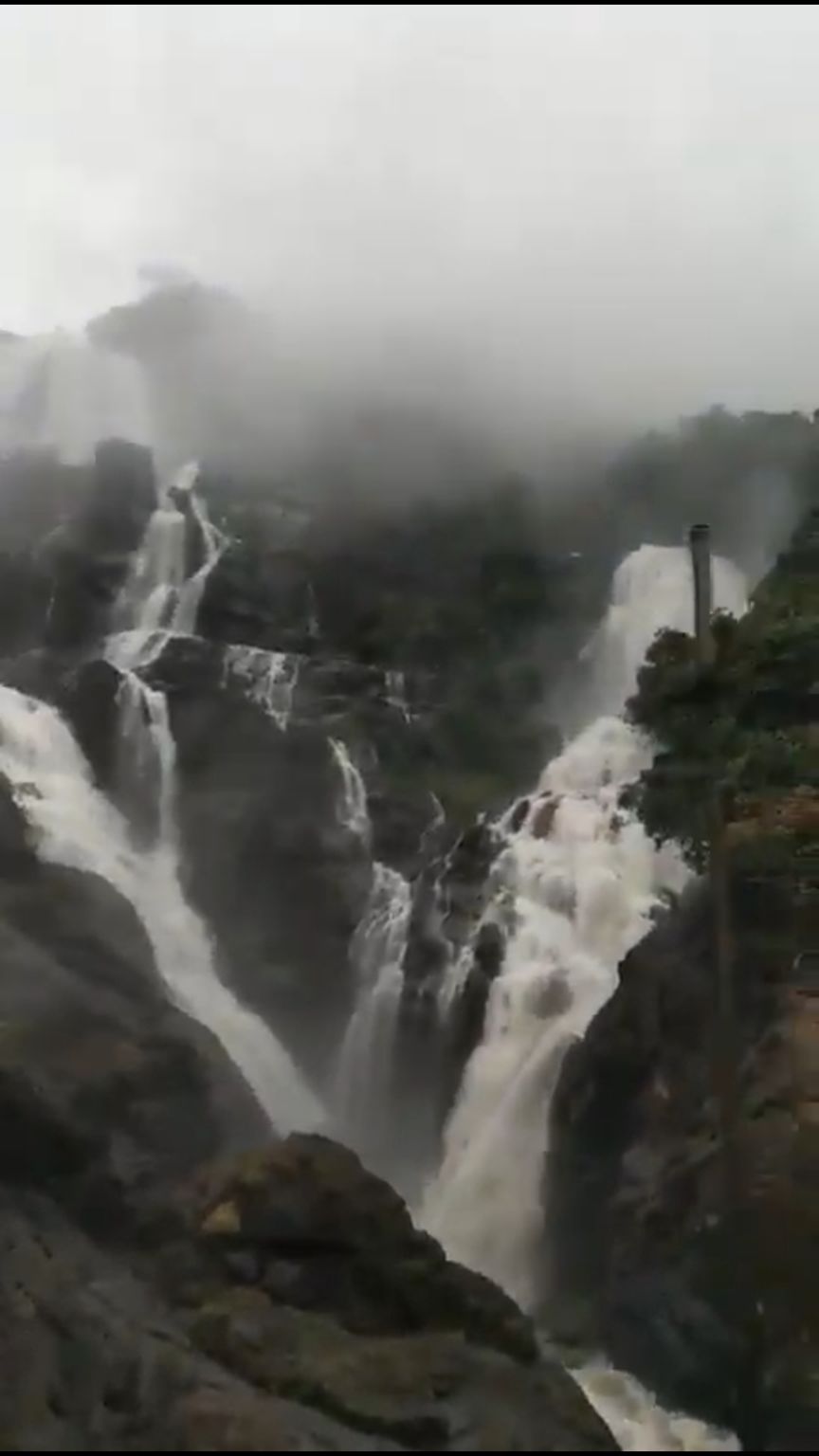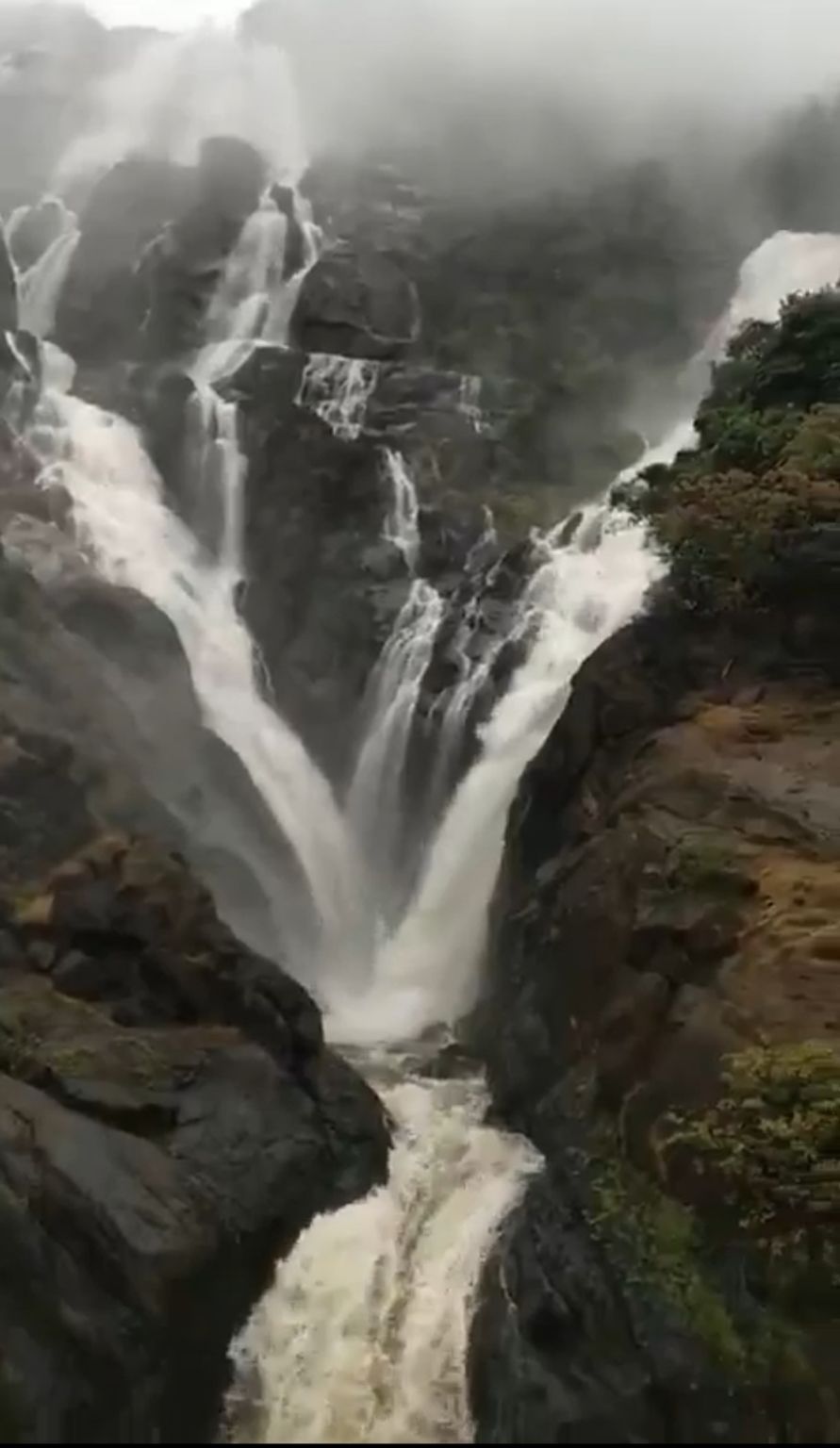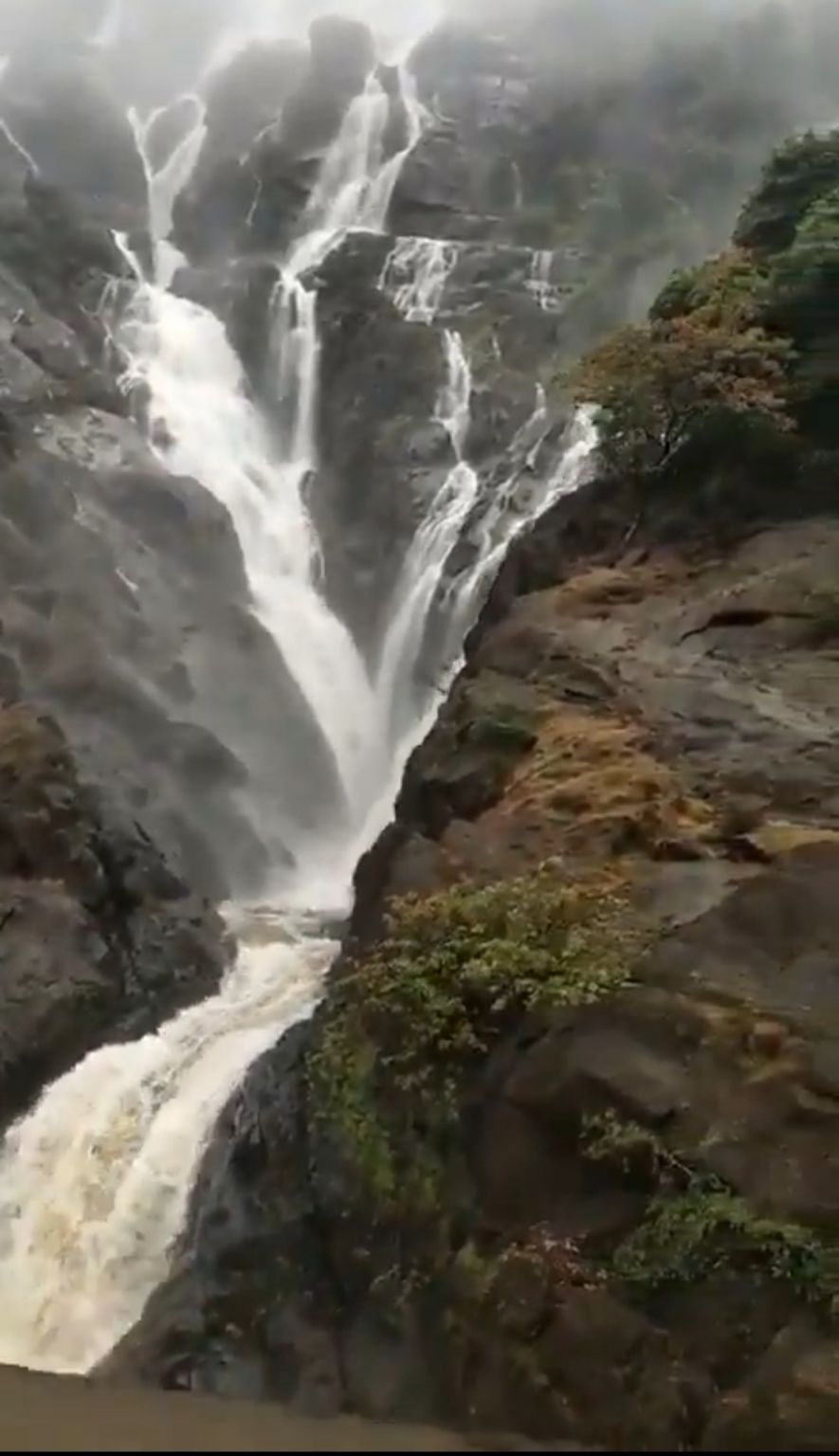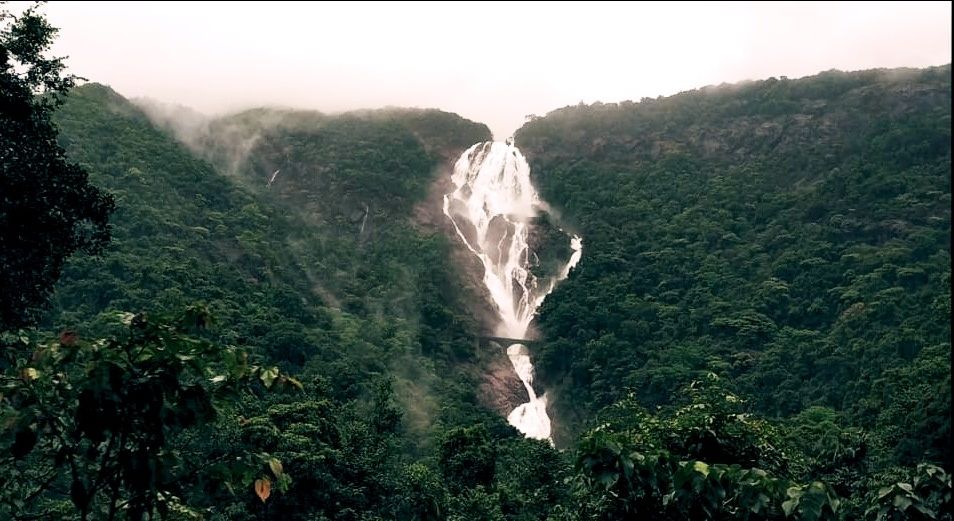 3rd FAQ is why do I prefer North Goa? And the answer is I like the whole idea of Goa. So, North South doesn't matter to me.
Lavender Luxury Guest houses and villas is the place where we stayed and the Pictures in Booking.com and other sites do not do justice with it. This place is beyond imagination. Perfect location. Perfect Rooms. Perfect Host. Perfect blend of ocean and hill. One side is Agonda Beach and another side is Mountains.
As this was off season, there was only two options for breakfast. Either eat where we stayed or go to Fatima's. We opted Fatima's. Ate till the heart felt content.. Then we headed to Agonda Beach and spent the whole evening at Palolem.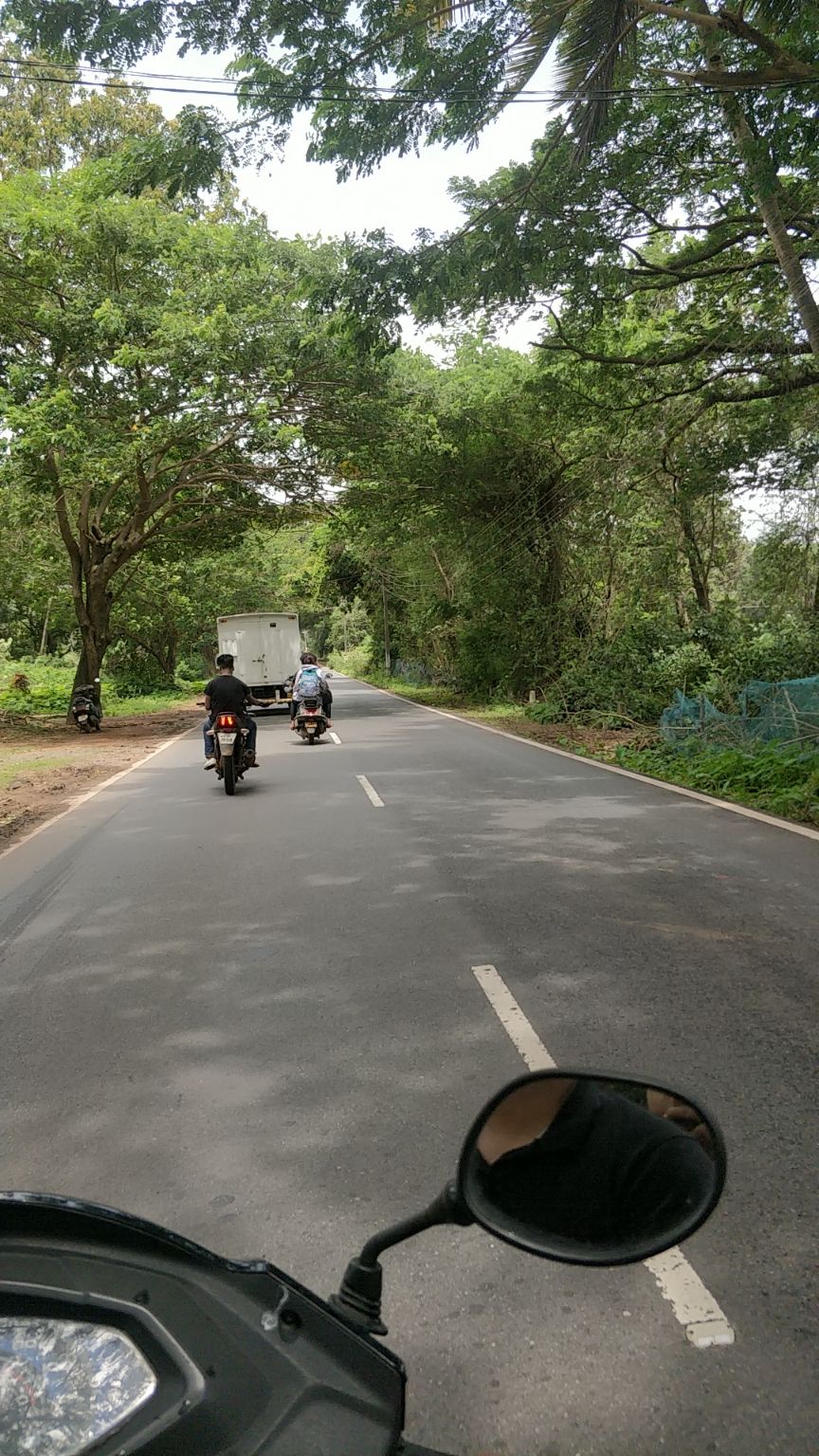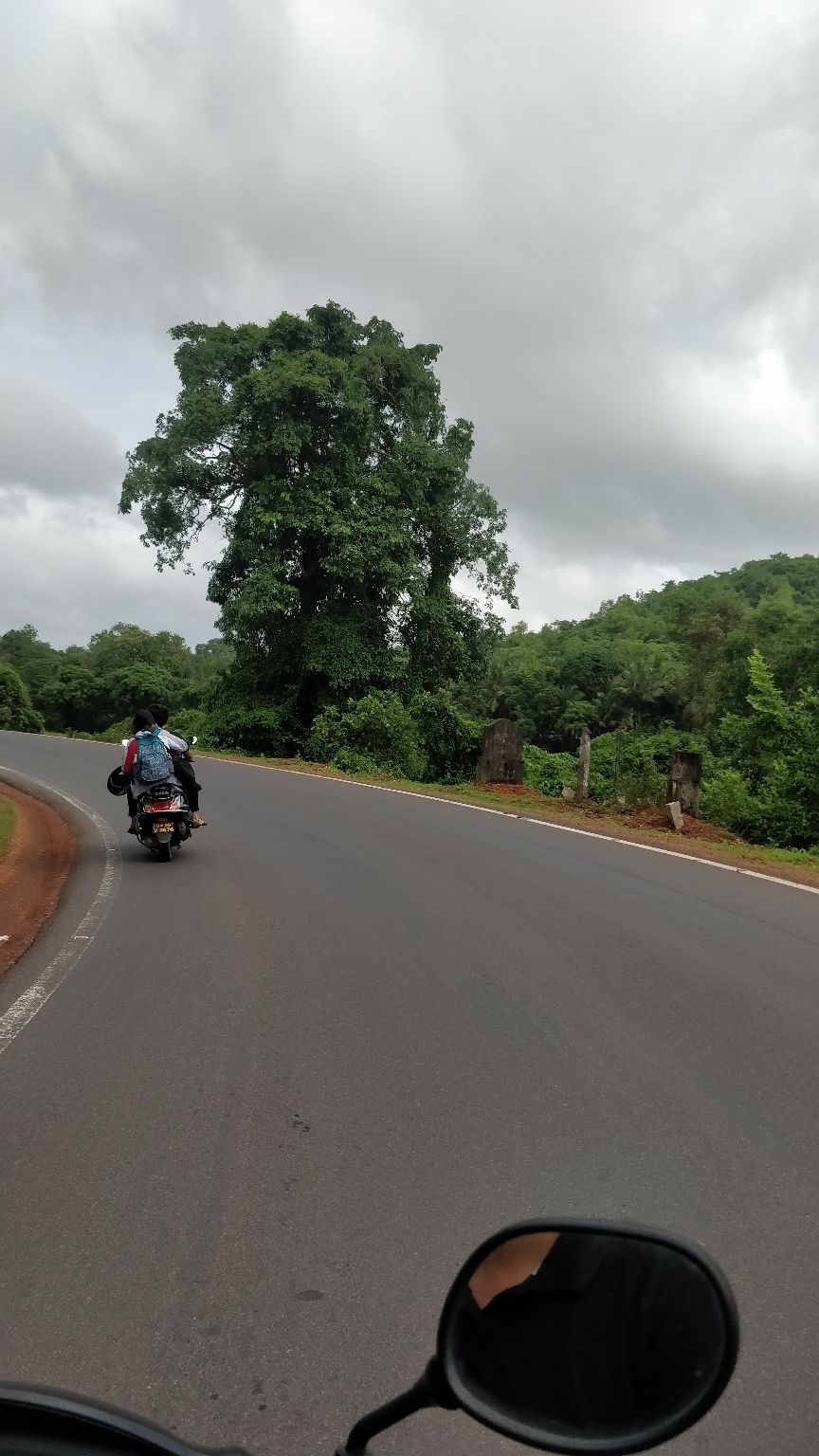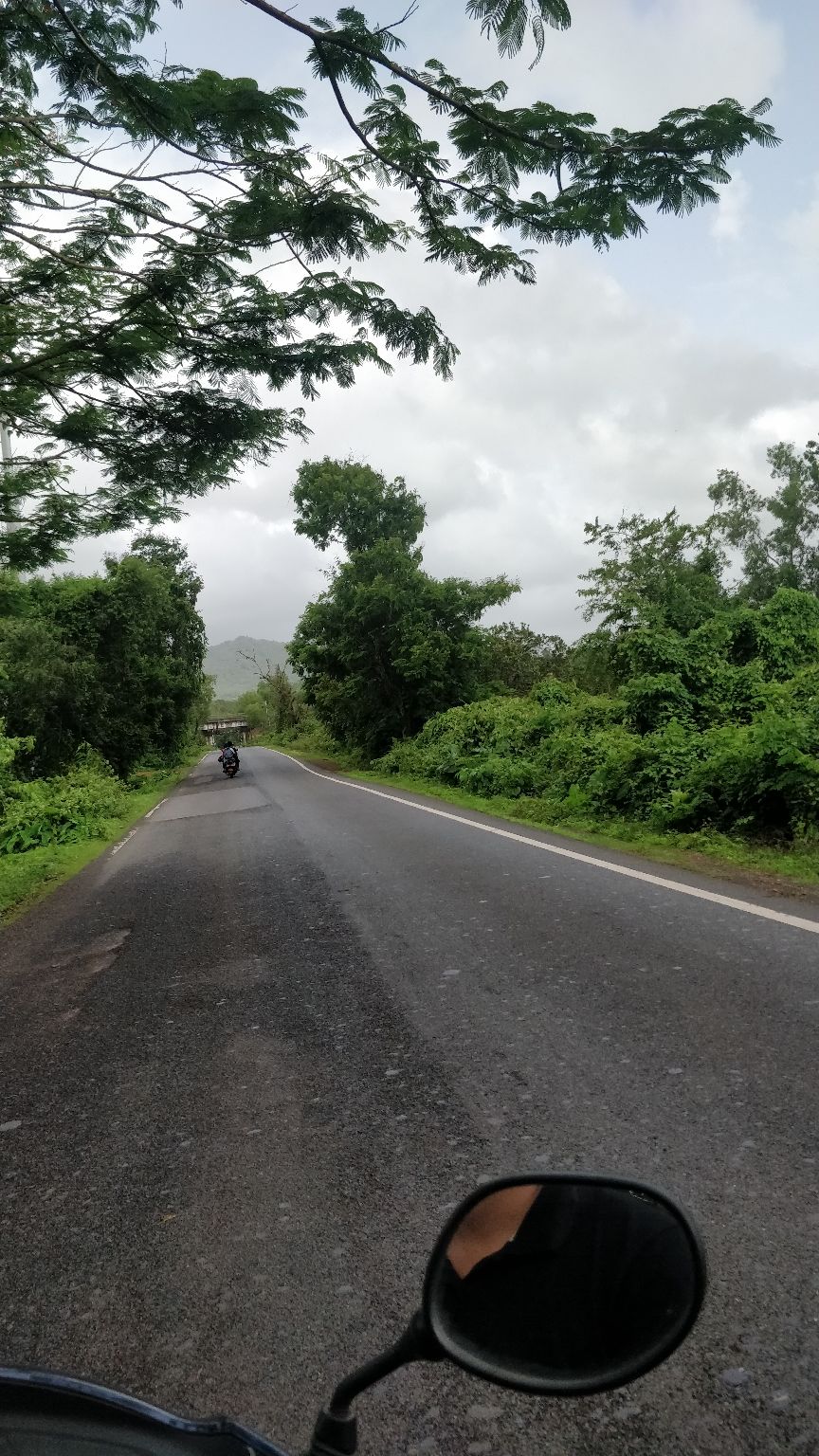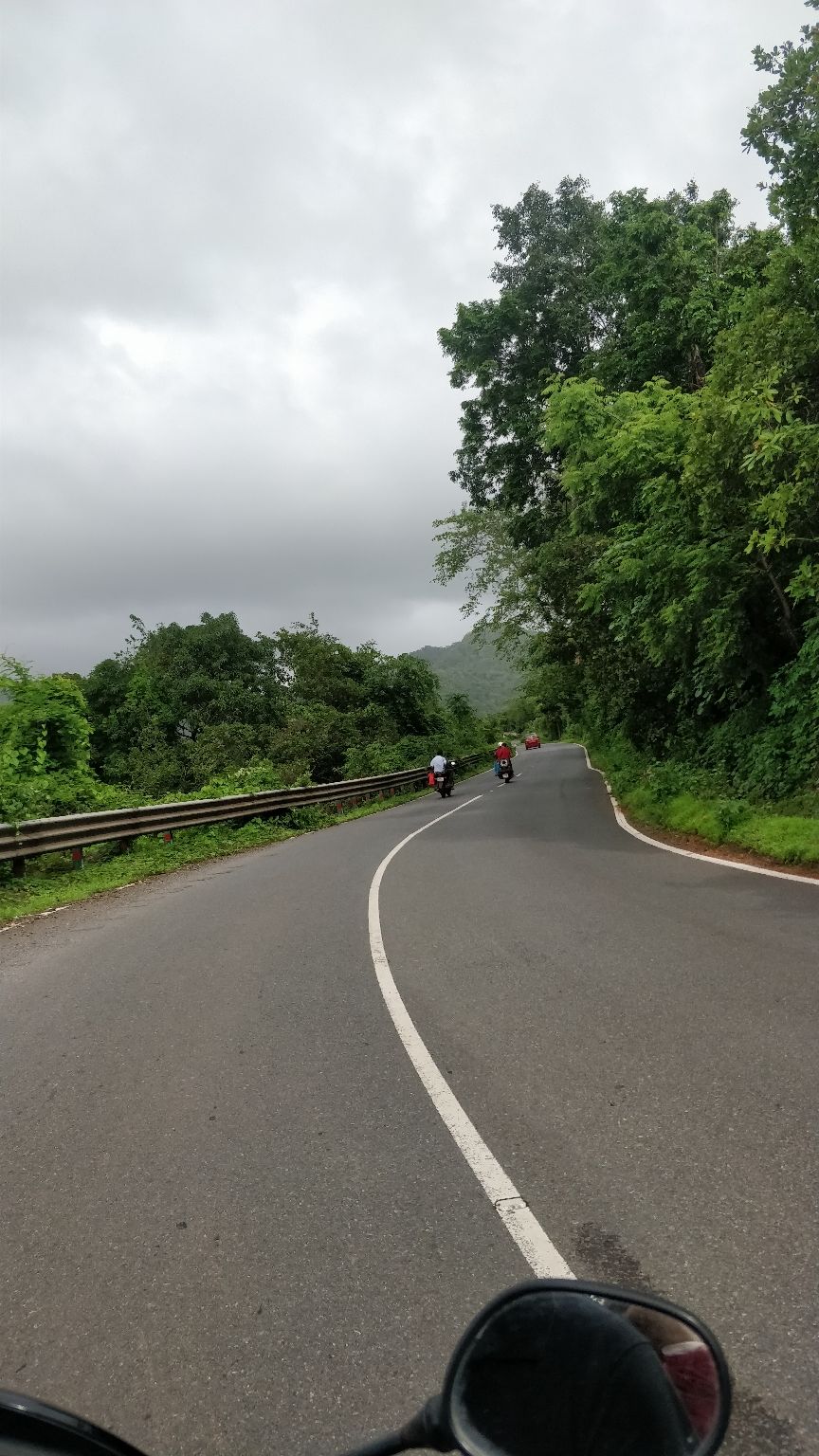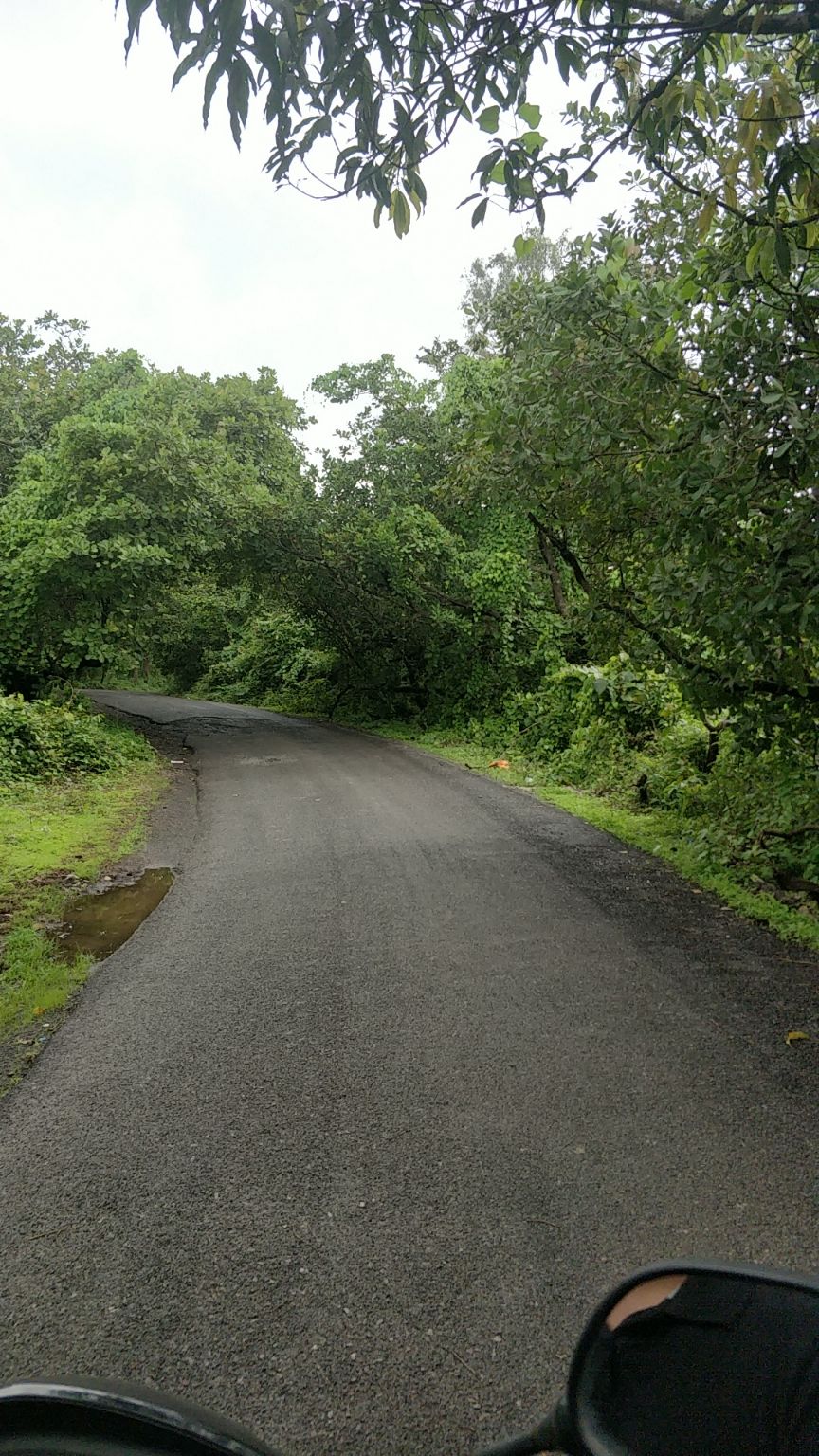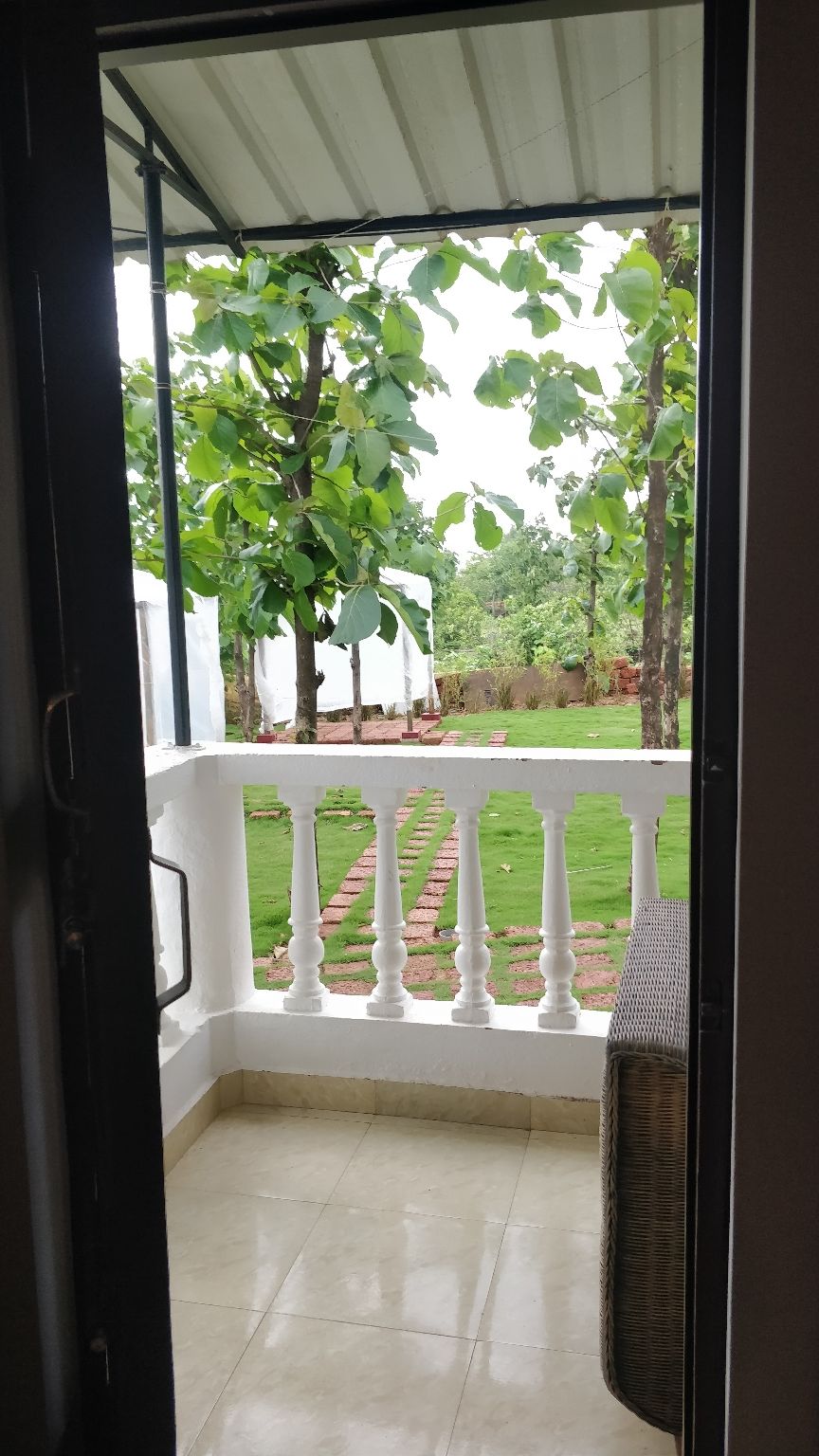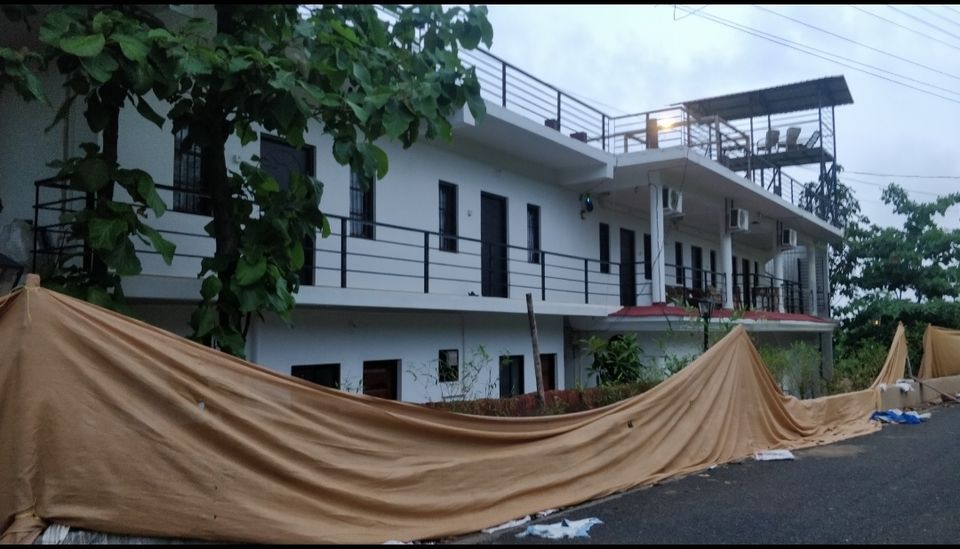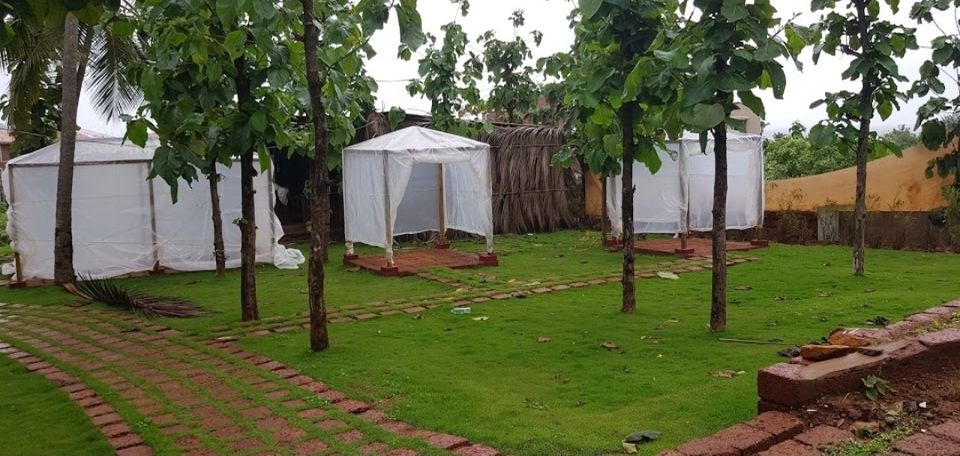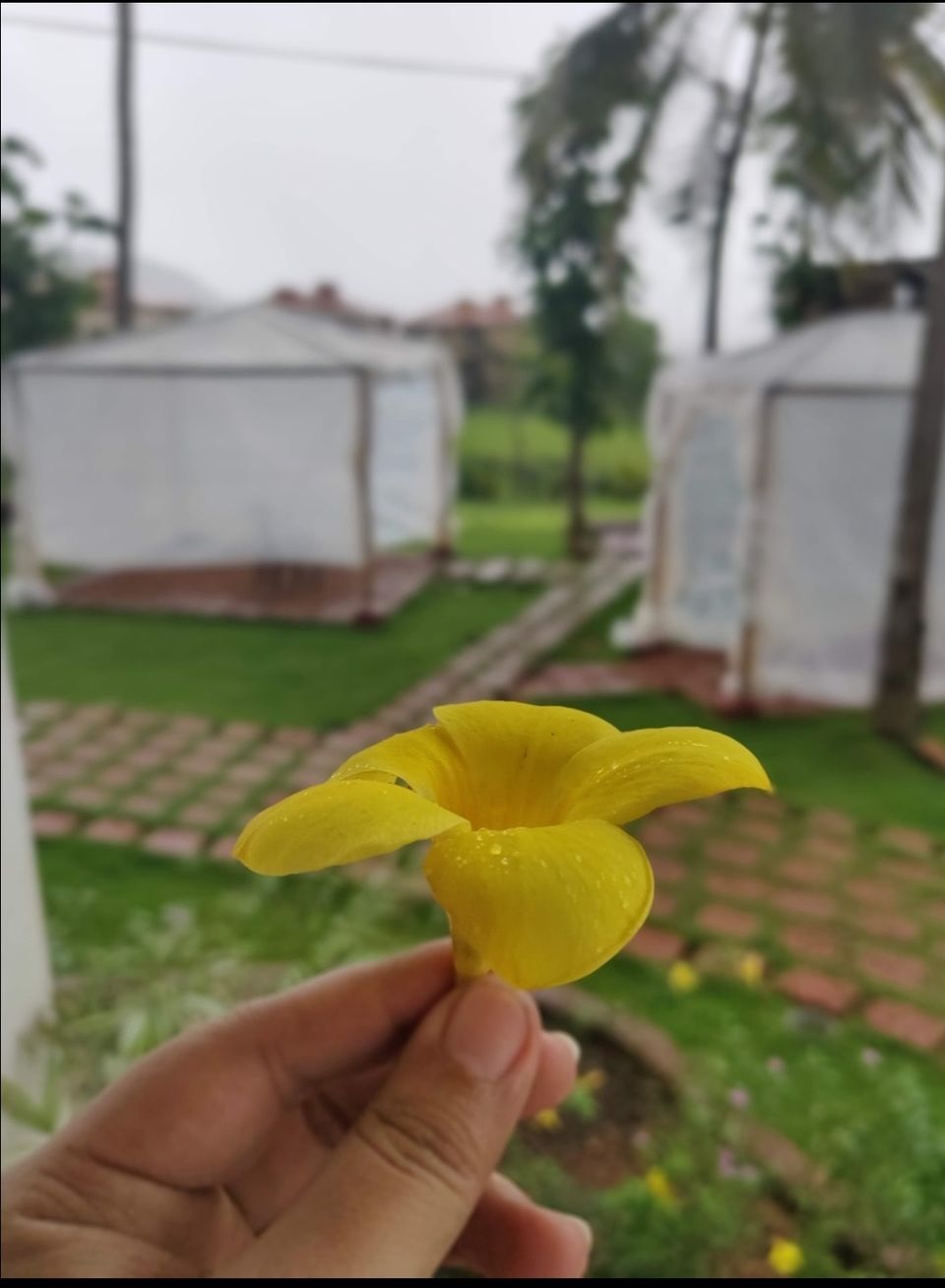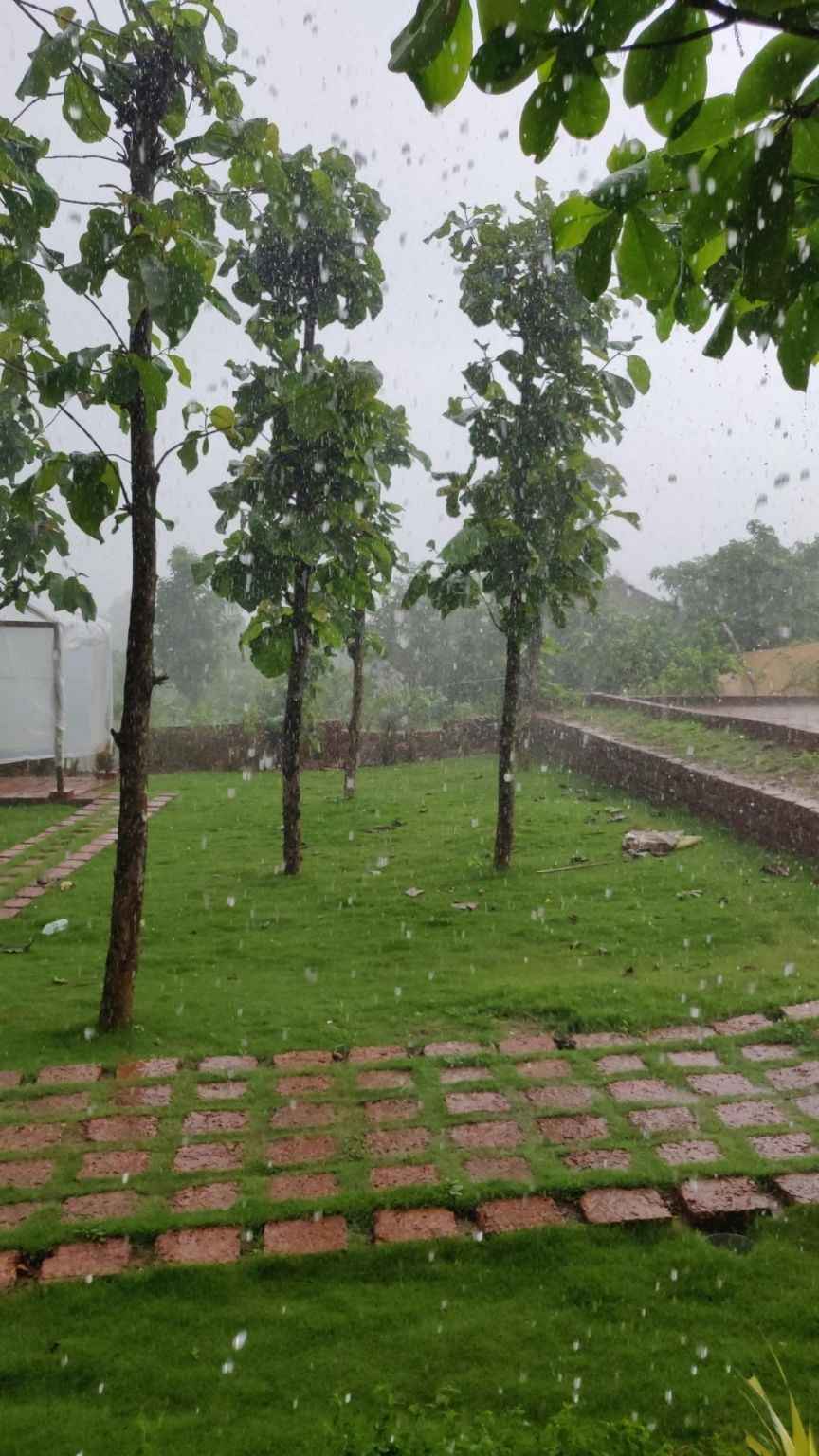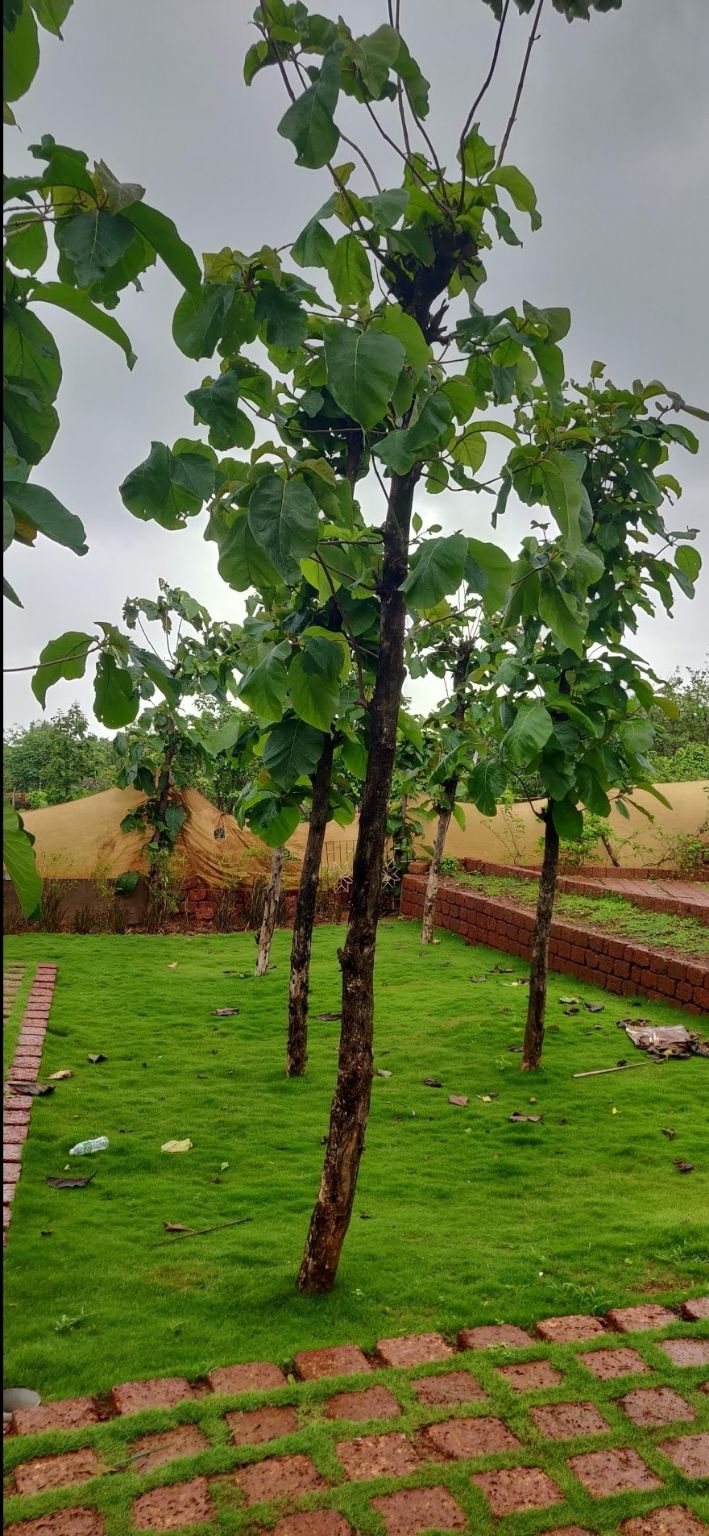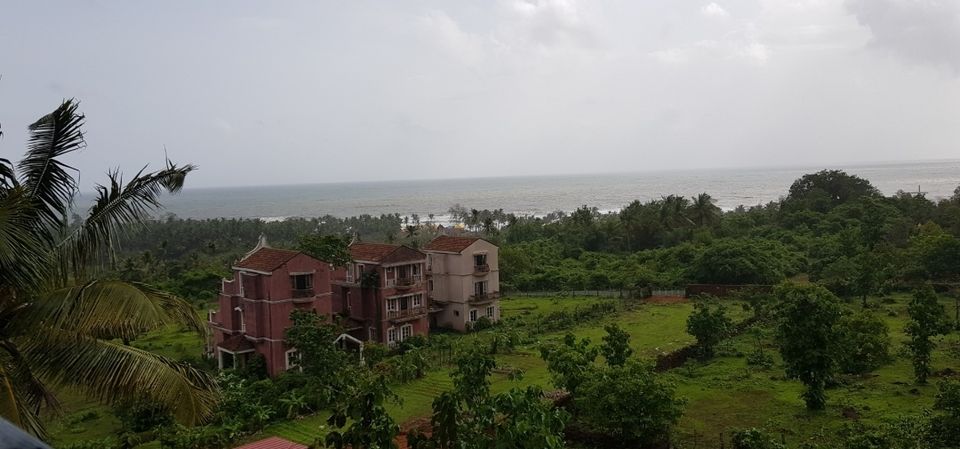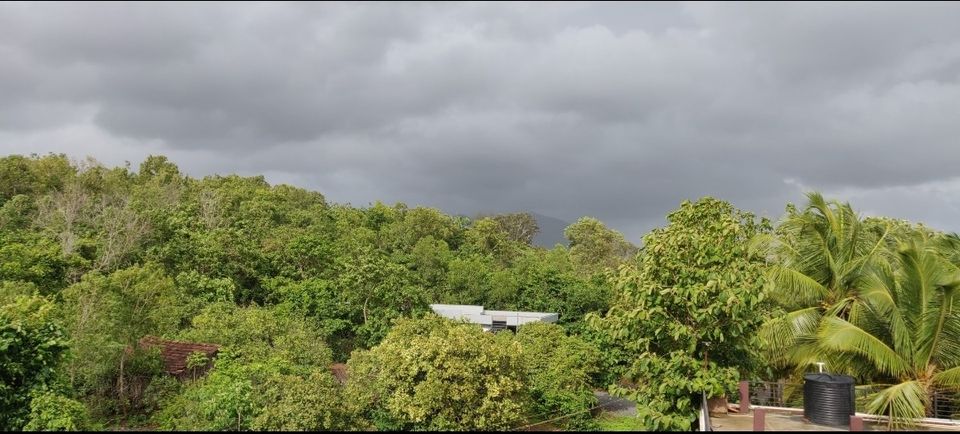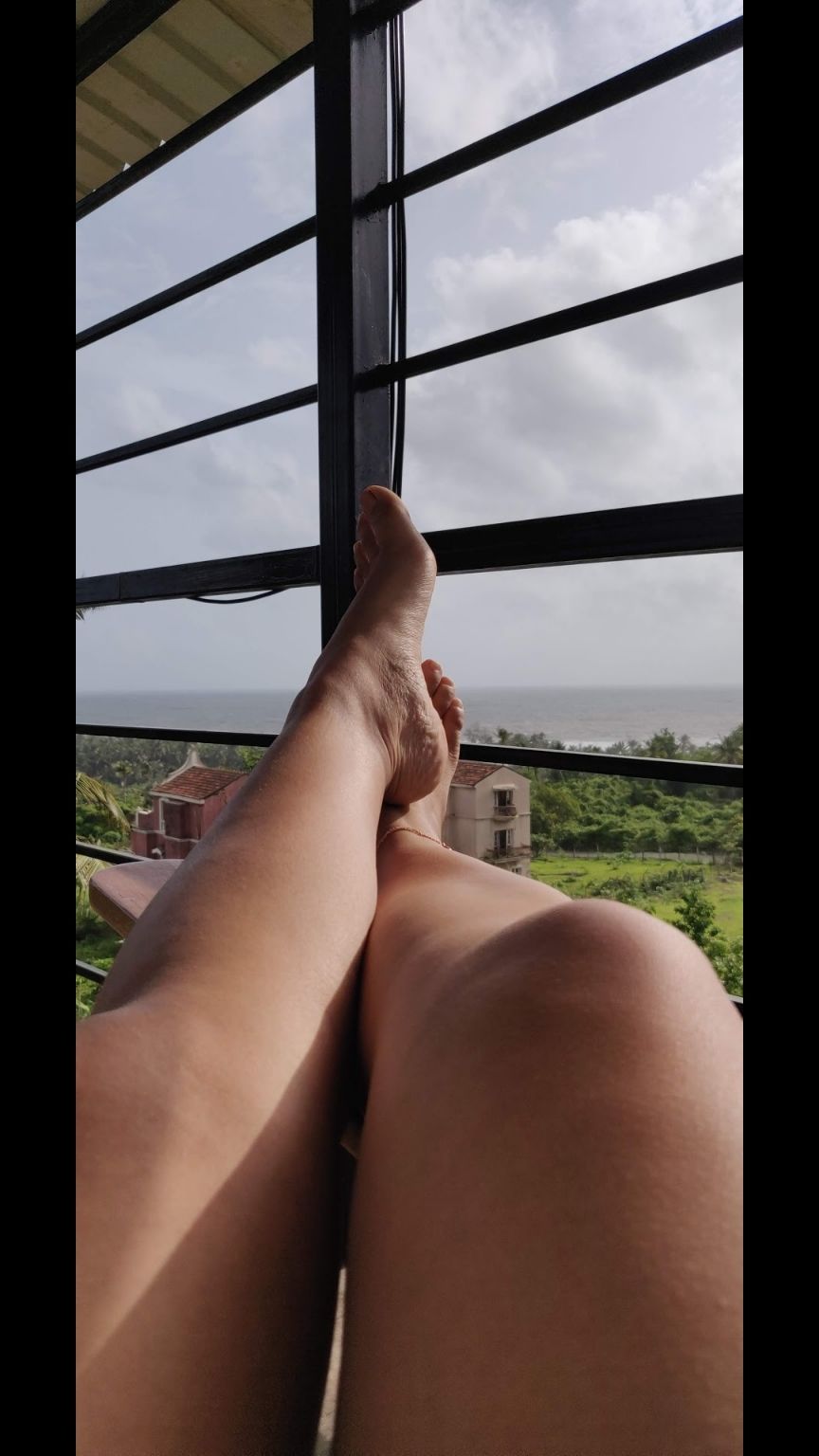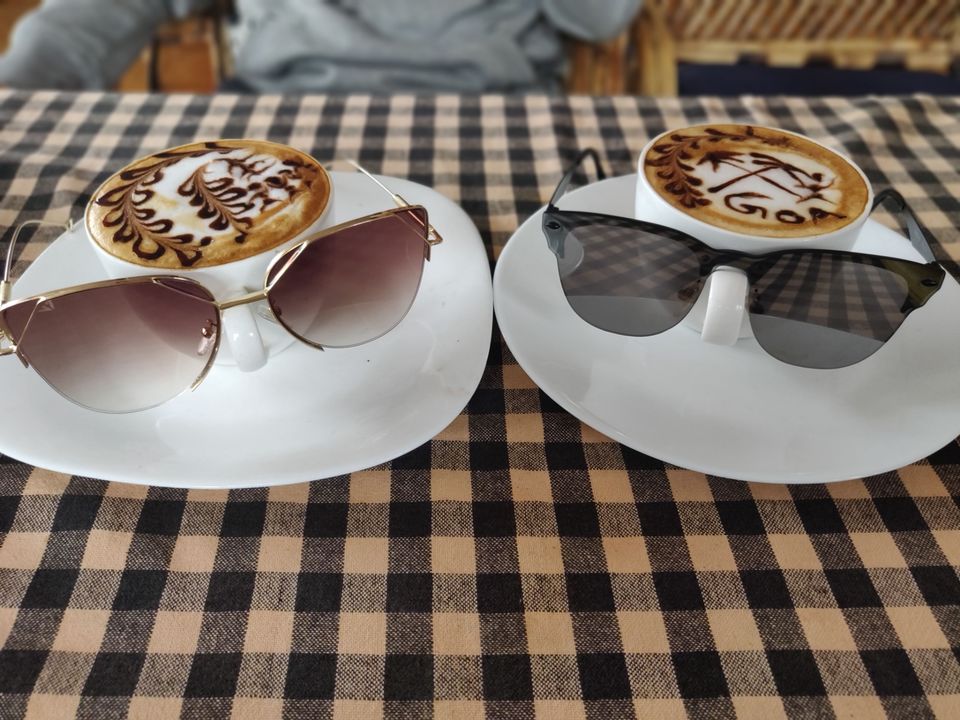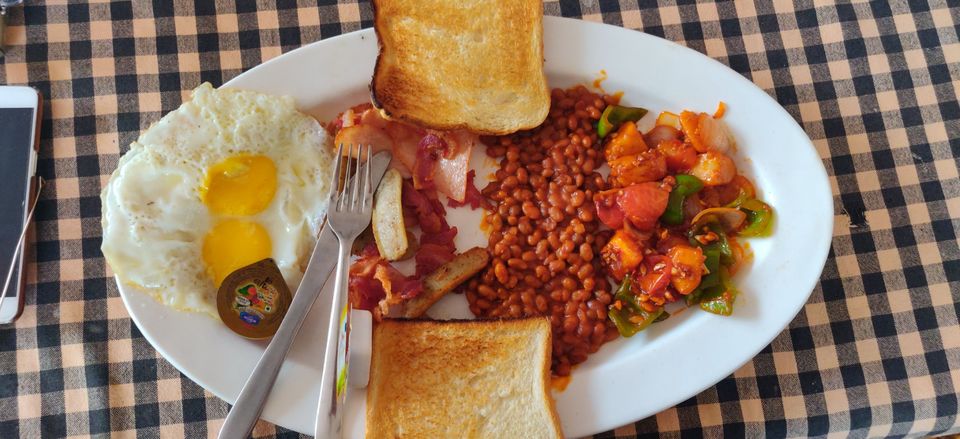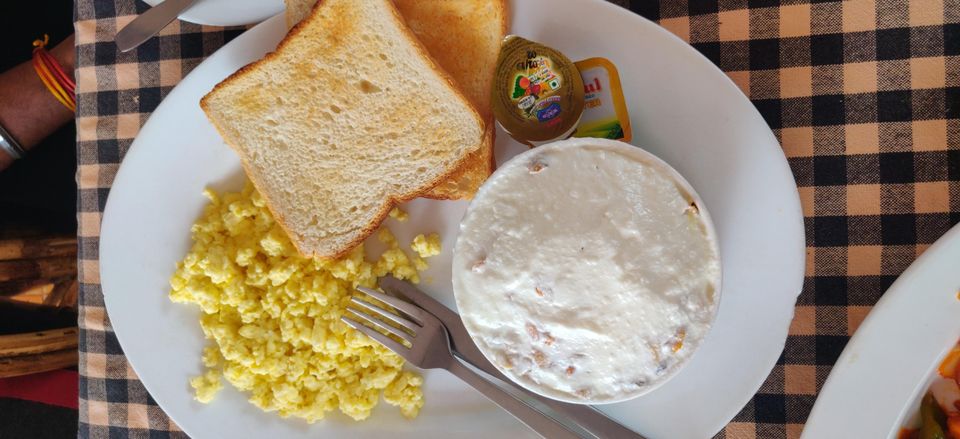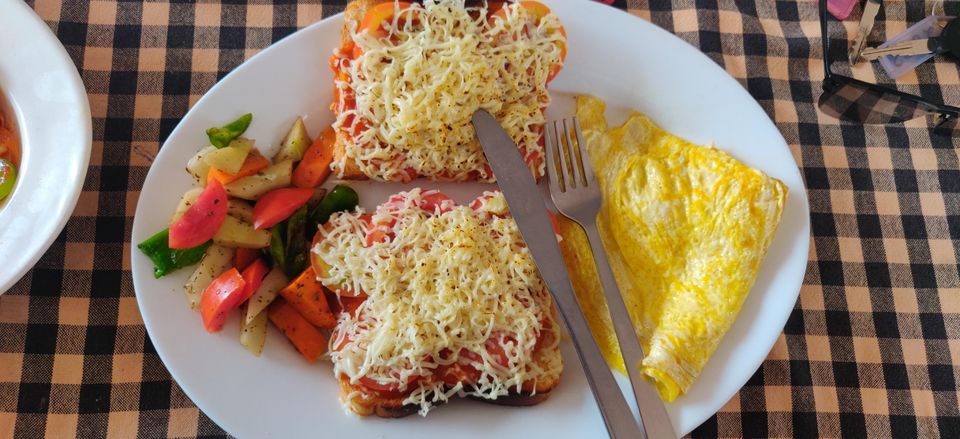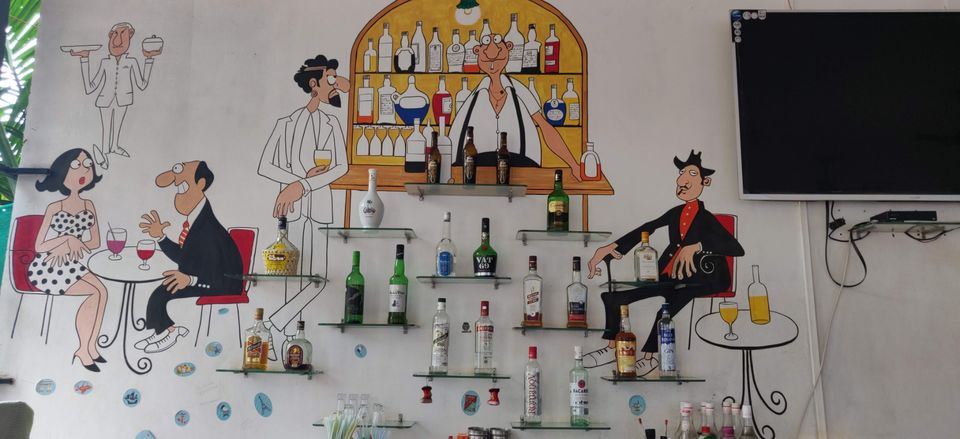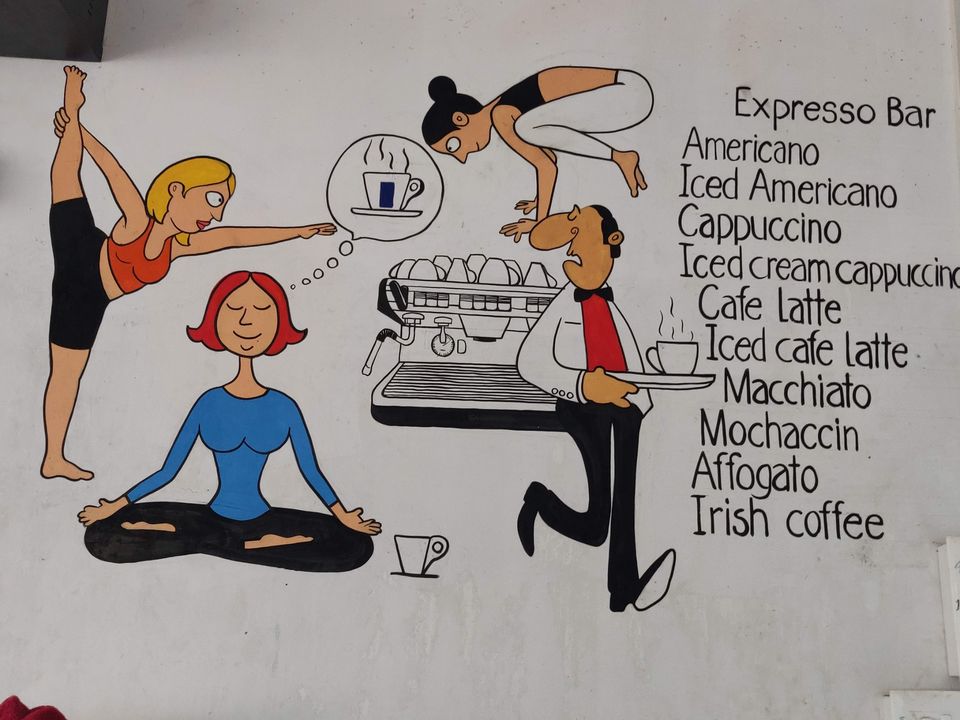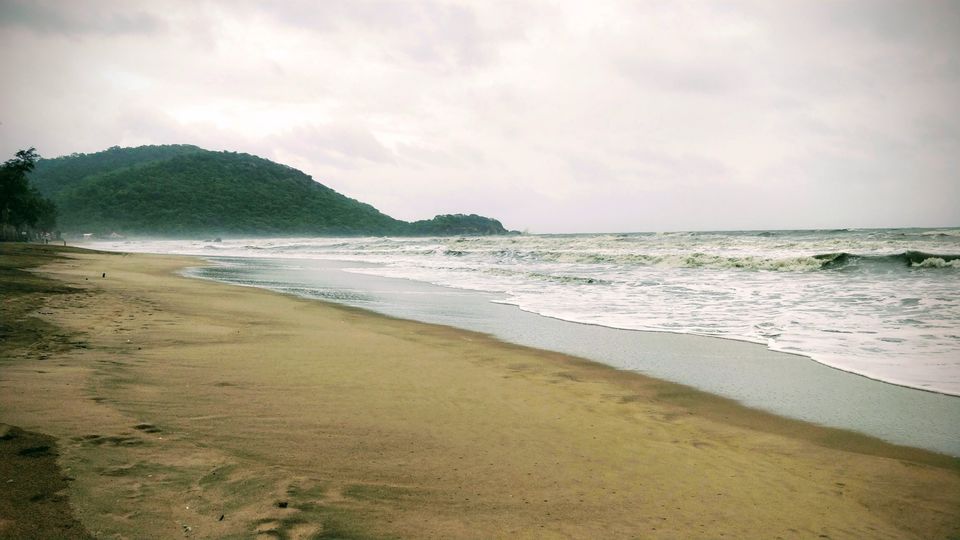 Final day. Bye bye to Goa.