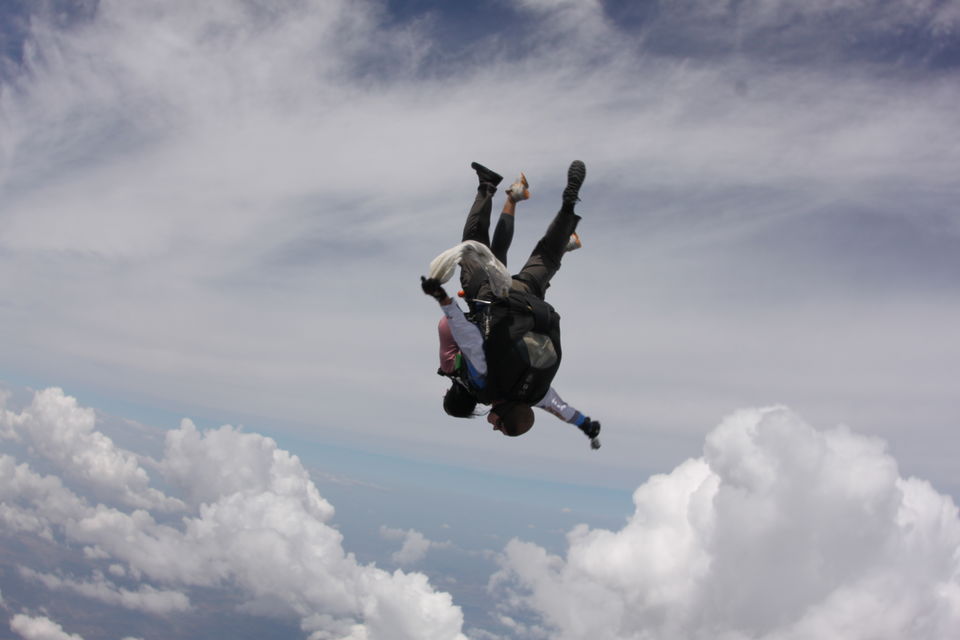 This has been always at top of my bucket list. After landing in Chicago, on my way to the hotel in Peoria(countryside) I saw some parachutes in the sky and this was it, I made my mind that 'am not gona return back without this adrenaline jump.
I even convinced my colleague to come along and on a weekend we headed to the Chicago skydive center. We made a prior appointment as this was a weekend. After filling out forms and signing the declaration there was a small classroom session to brief about the jump & don's and don't. If you have motion sickness better take a tablet and also eat light before the jump.
I met my instructor Tim, a 30 yr experienced diver, jovial, he had me feel comfortable and talked about a lot of stuff to divert mind. Our plane has come and here we go to 13000ft. It was cold up, I tried not to see outside door. I was the first one in our Tandem batch to jump, I panicked for few seconds before jump and here we are dragged by the gravity. After 5min of free fall, Tim indicated to open the parachute and we flow above the ground for another 15min.
This was one of the best moment of my life. Look back to jump from 18000ft now.